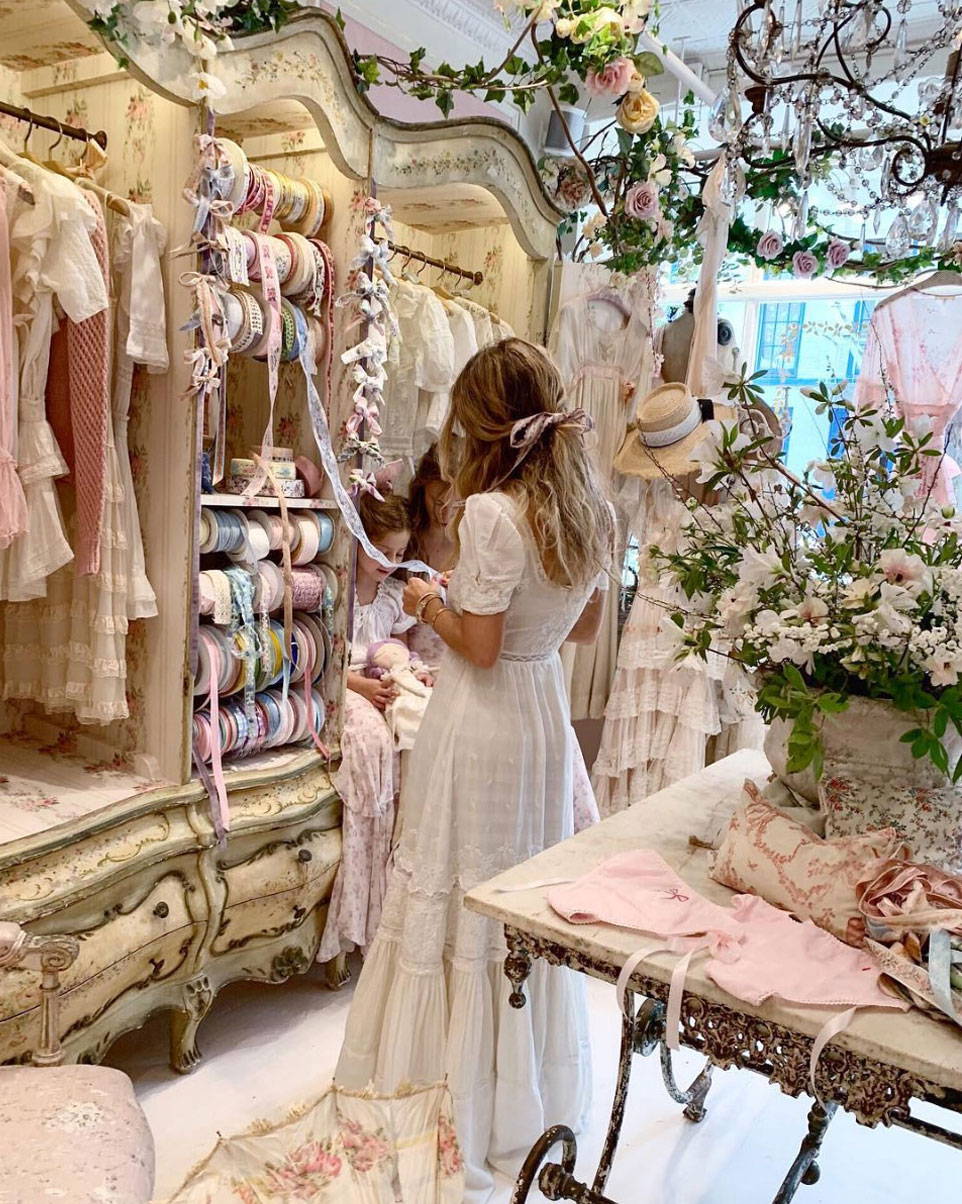 Today we write the second chapter of our magical story with the opening of our veryenchanting NYC shop and new West Village home. Located on the corner of Bleecker and Perry street, steps away from my house, we invite you into our perfect little jewel-box, a shop forever inspired by generations of women, for the next generation of women.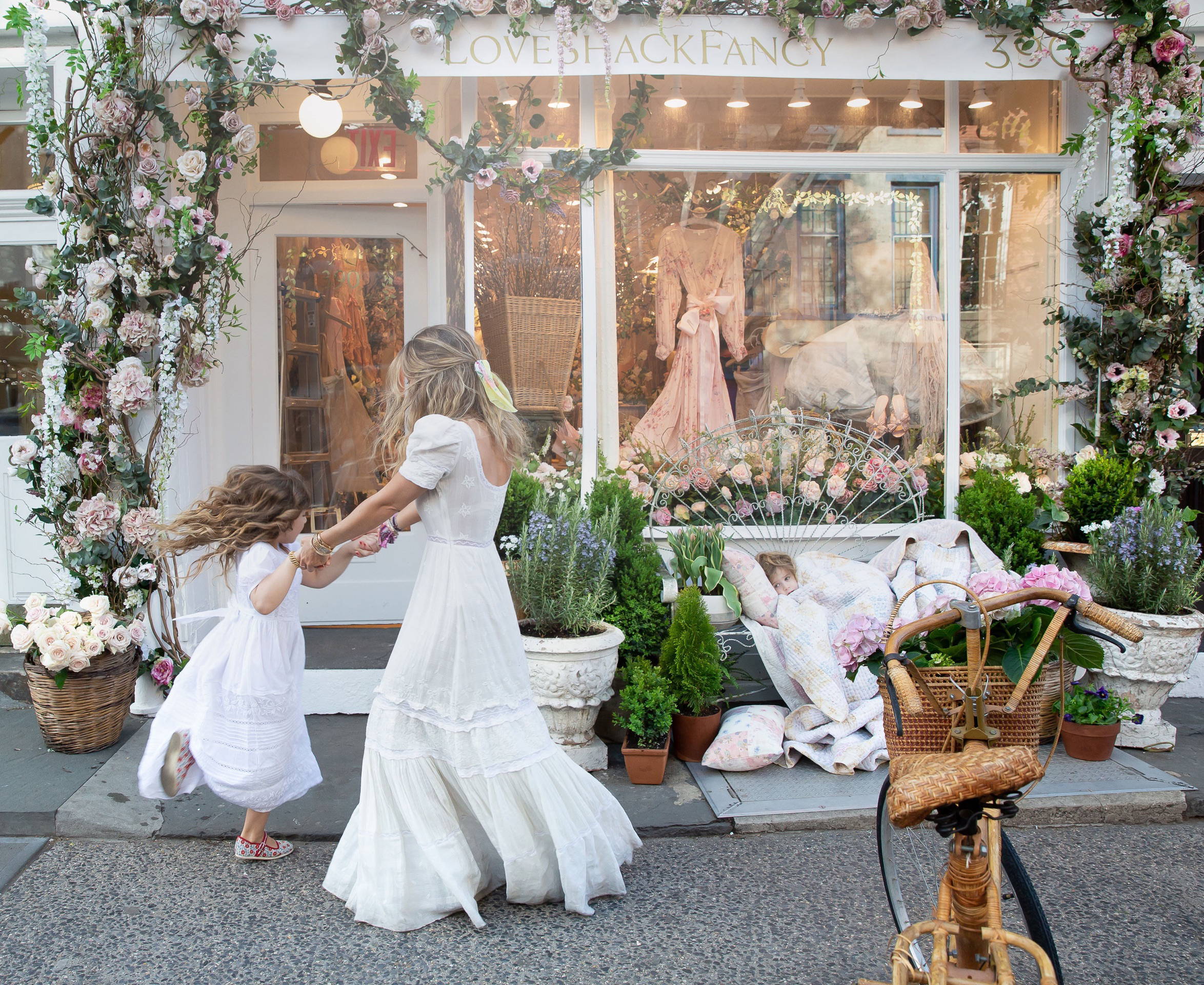 I wanted to create an authentic experience that seamlessly brings together everything that inspires me from the artisans of the West Village to the dealers I've met throughout my European travels. The store is inspired by the rose gardens of the English countryside and is a magical little oasis with a facade of dangling wisteria and tumbling roses that's so "Miss Havisham meets Grey Gardens" in the most perfect way.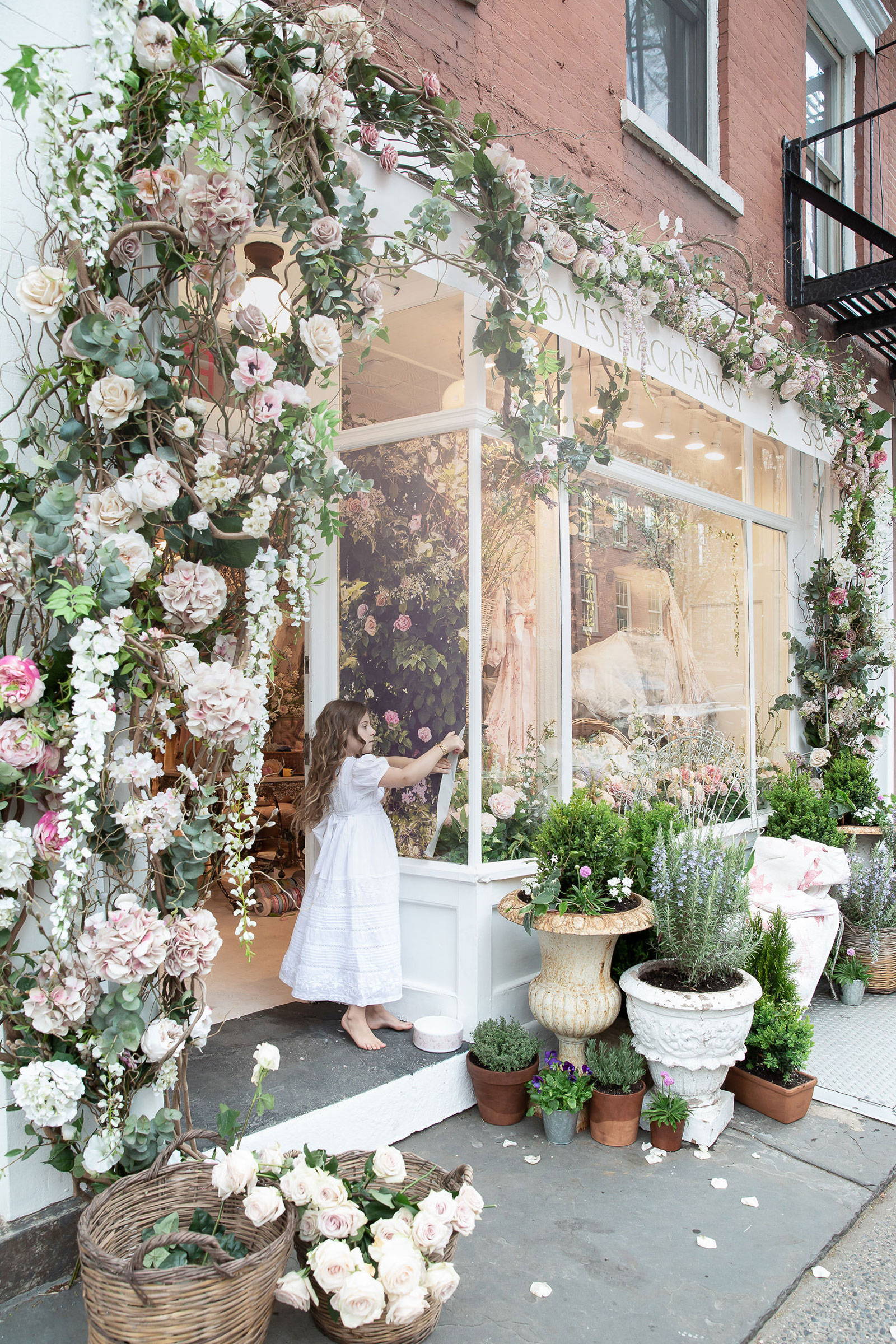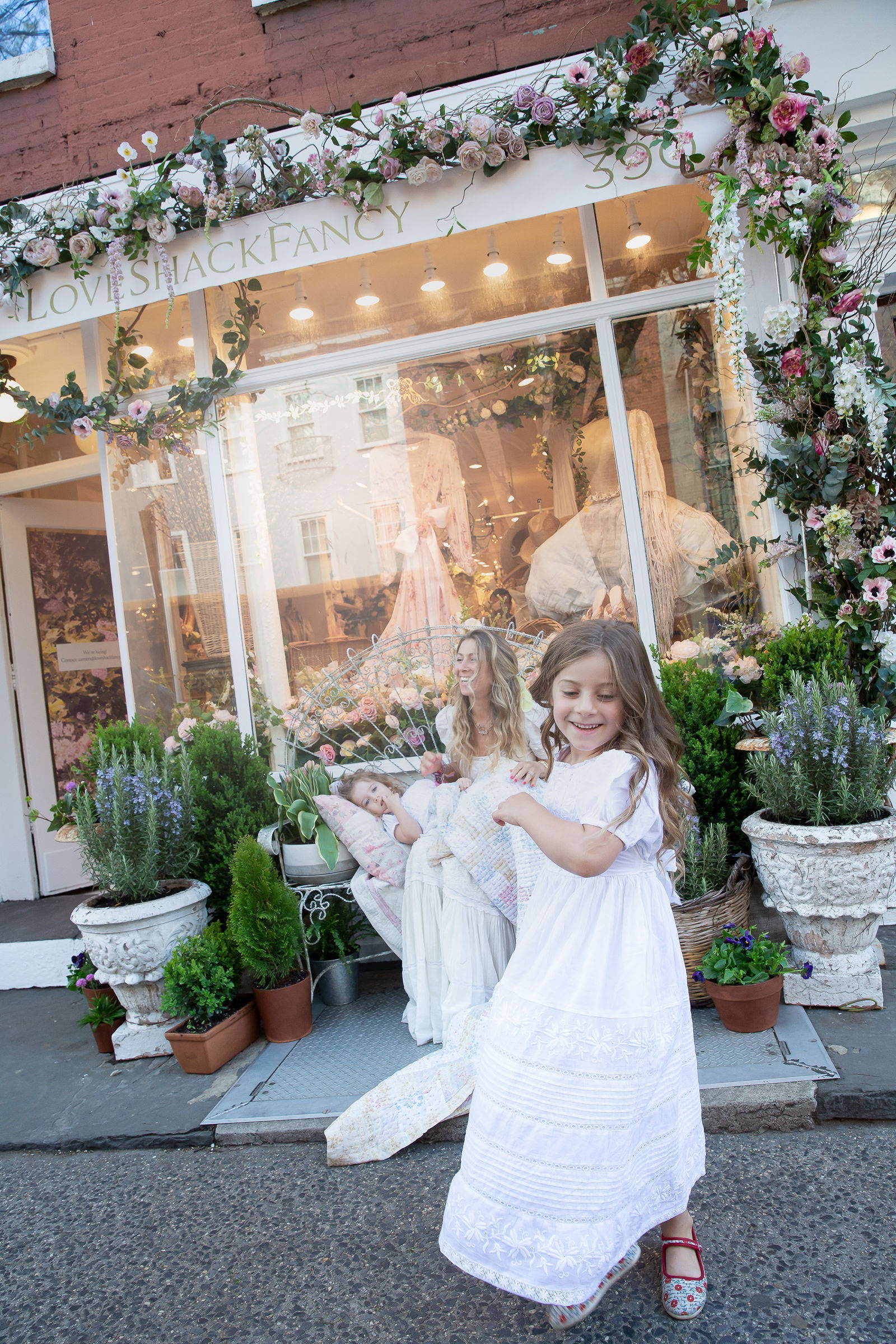 Our neighborhood is the most perfect melting pot of creatives, kids, dogs, eccentrics, young and old. There's nothing we love more than sitting under the wisteria on our sweet little bench covered in LoveShackFancy blankets and quilts eating Magnolia cupcakes while watching the passers-by.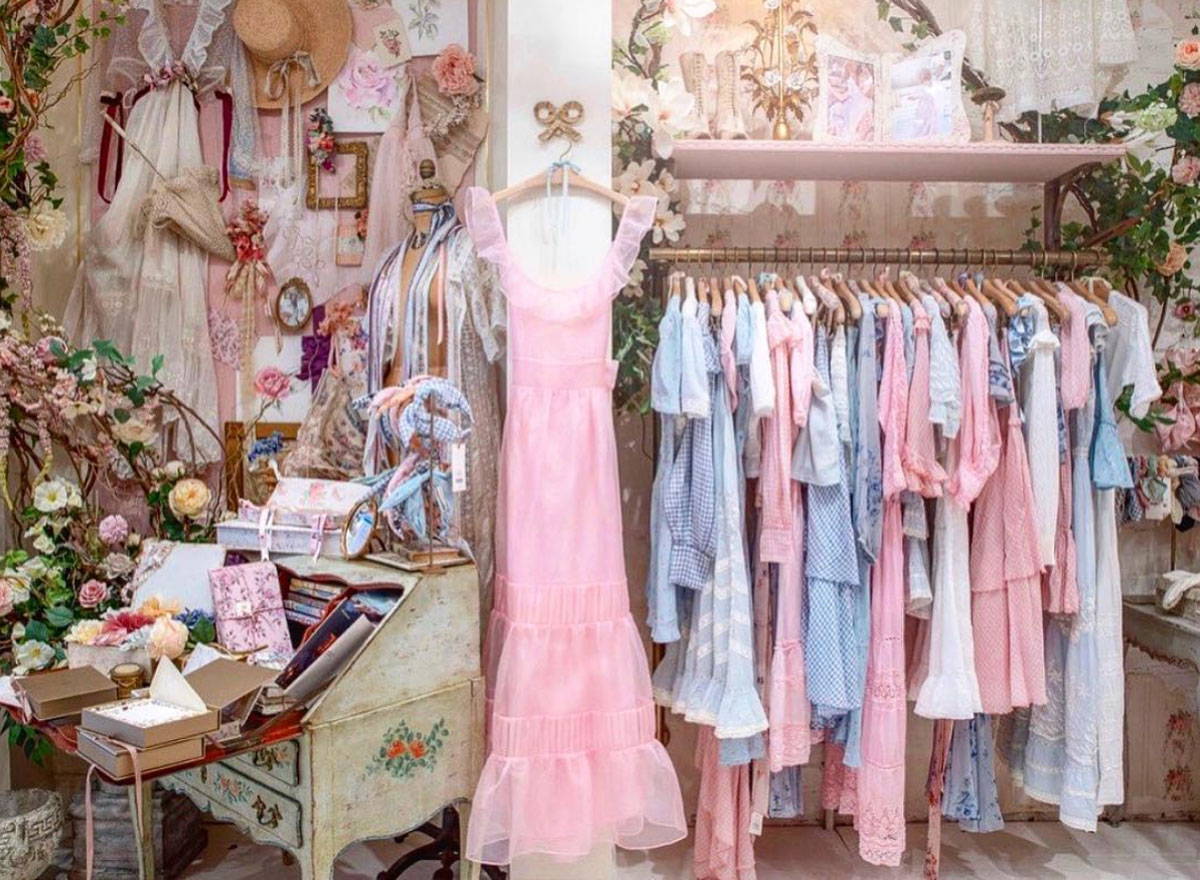 We created a romantic parlor room inspired by the oldest apothecaries in London and Paris, filled with our latest collections, hidden treasures, old and new, and special little pieces I found from all around the world.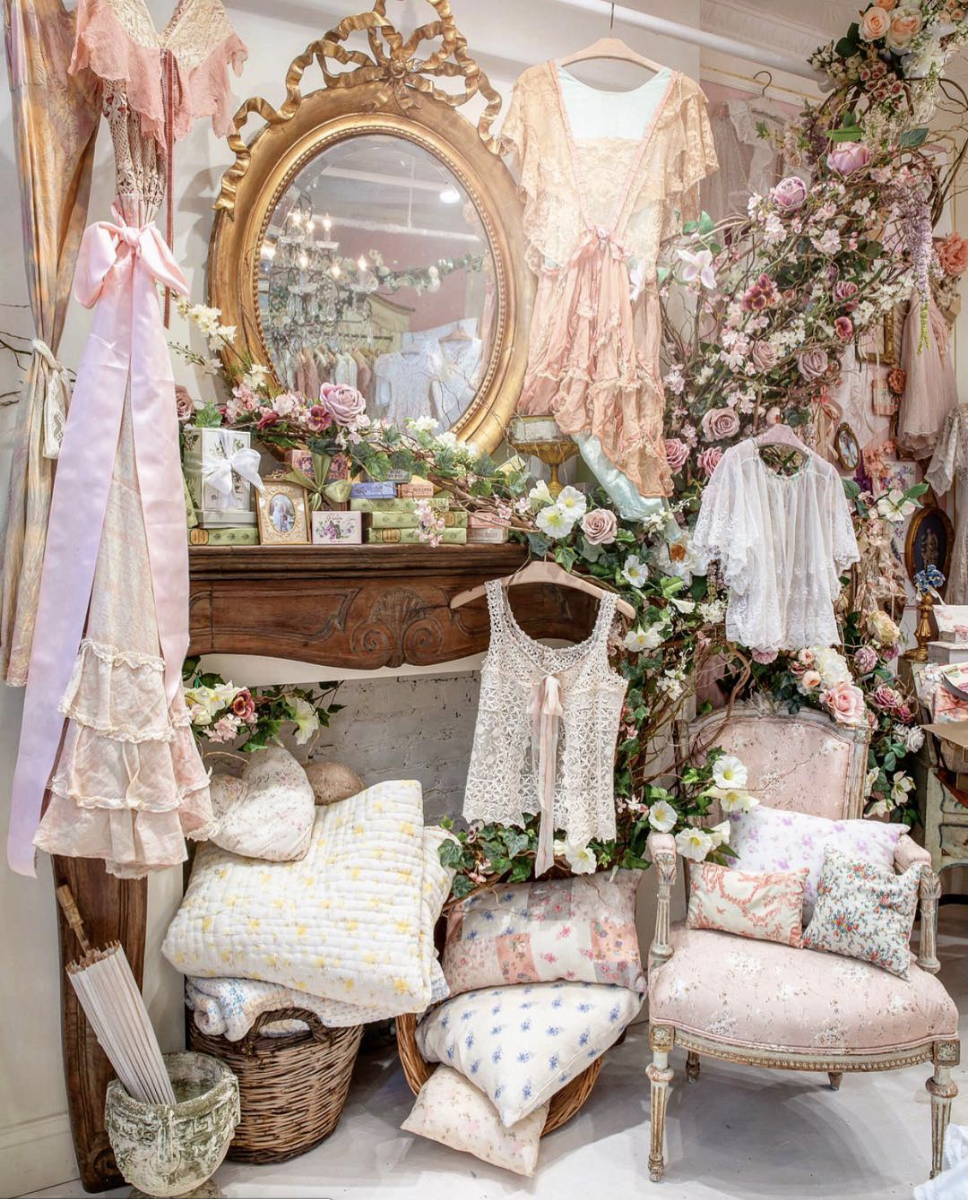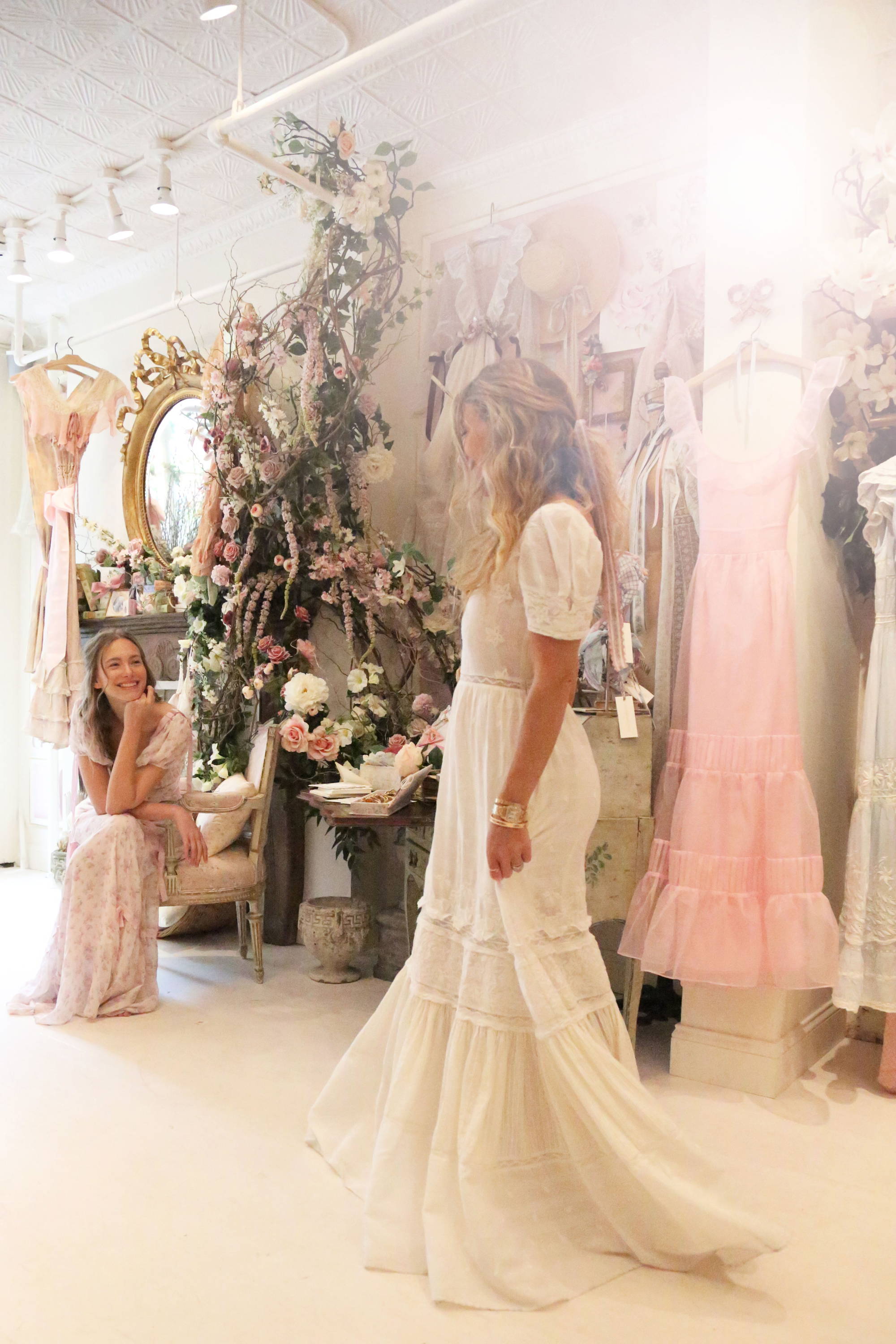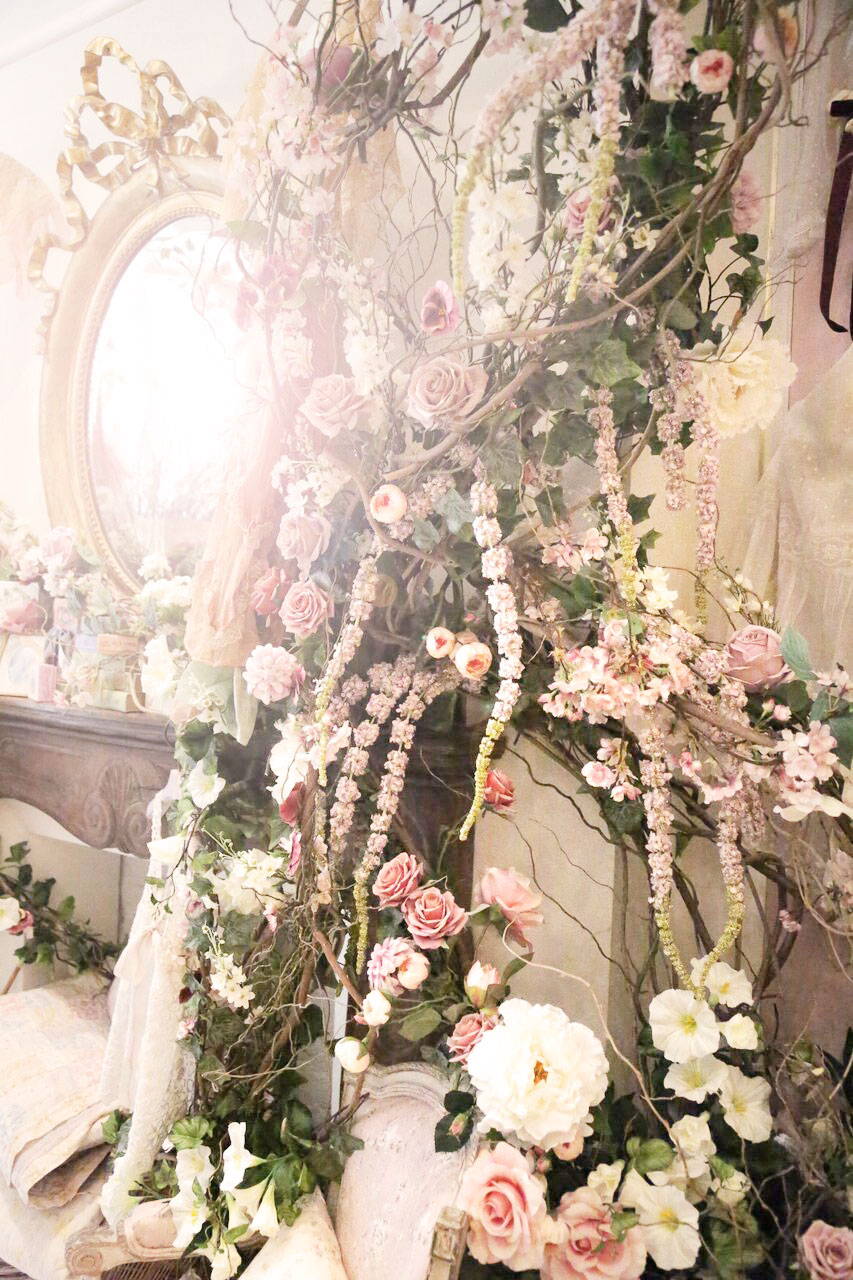 The walls are gorgeous, trimmed in gilded moldings and covered in the prettiest silk moire fabric.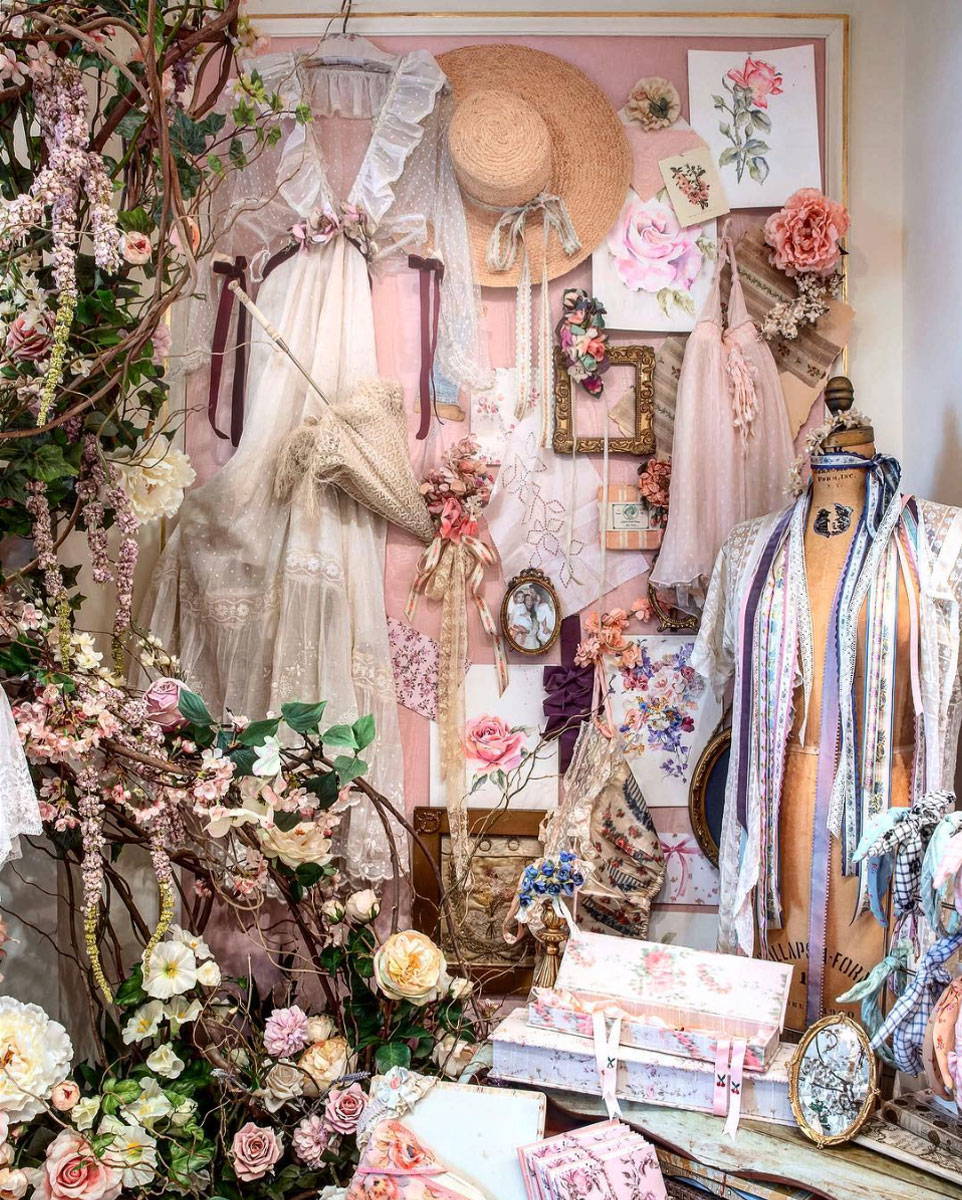 Our darling hand-painted desk from the 1600s that I found at Les Puces market in Paris is filled with charming one of a kind custom LoveShackFancy note cards, Stephanie Fishwick super deluxe stationery, and beautiful Victorian bracelets. The inspiration board above the desk is layered with our hand-painted sketches, custom prints, found treasures and vintage gems from each season.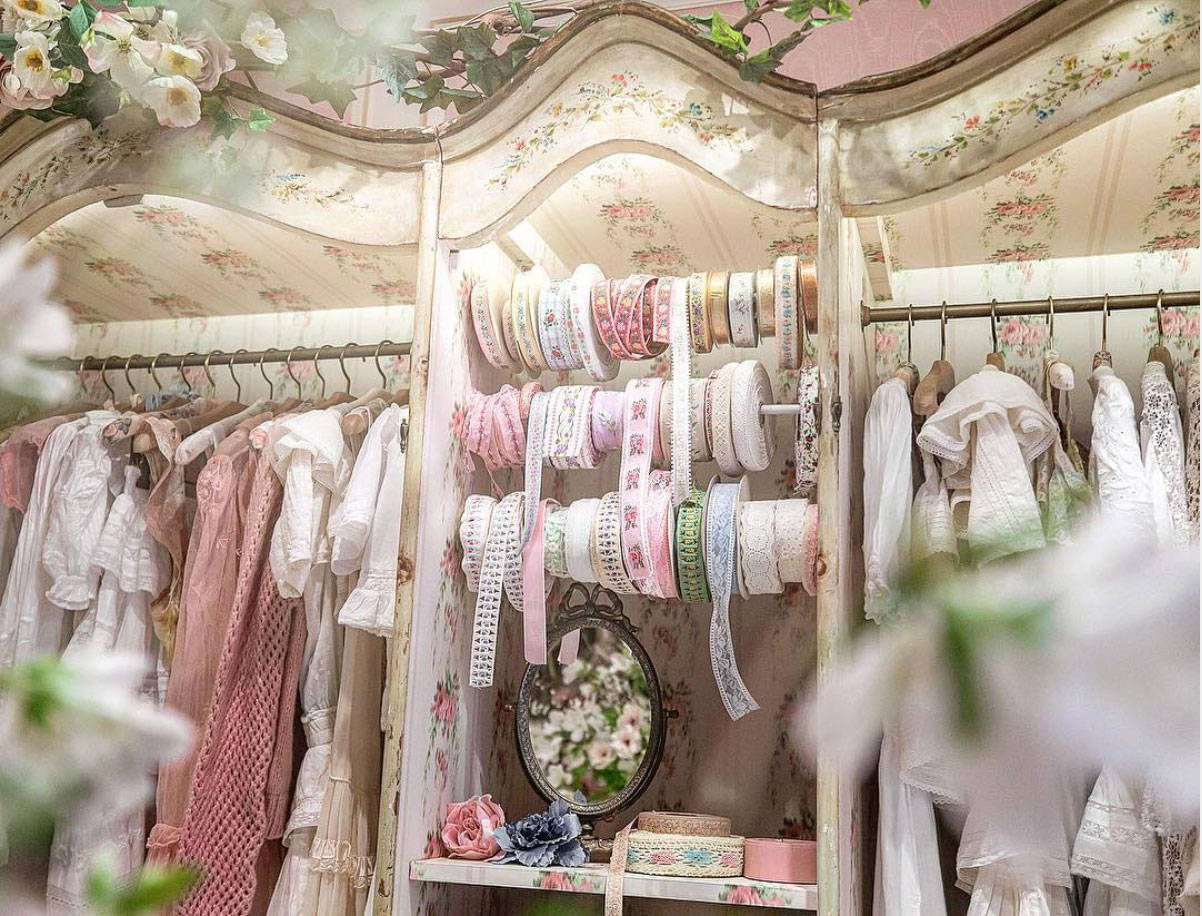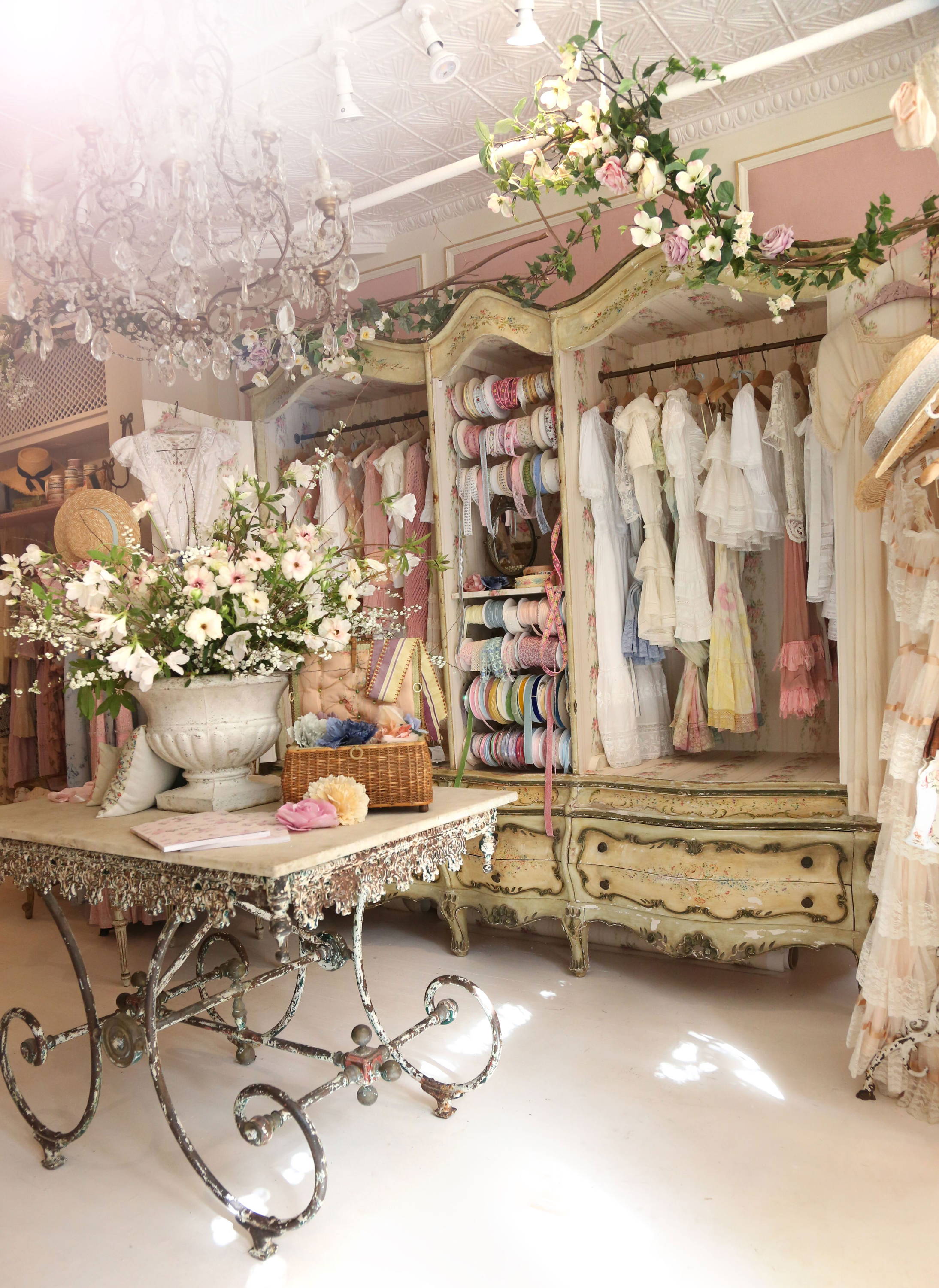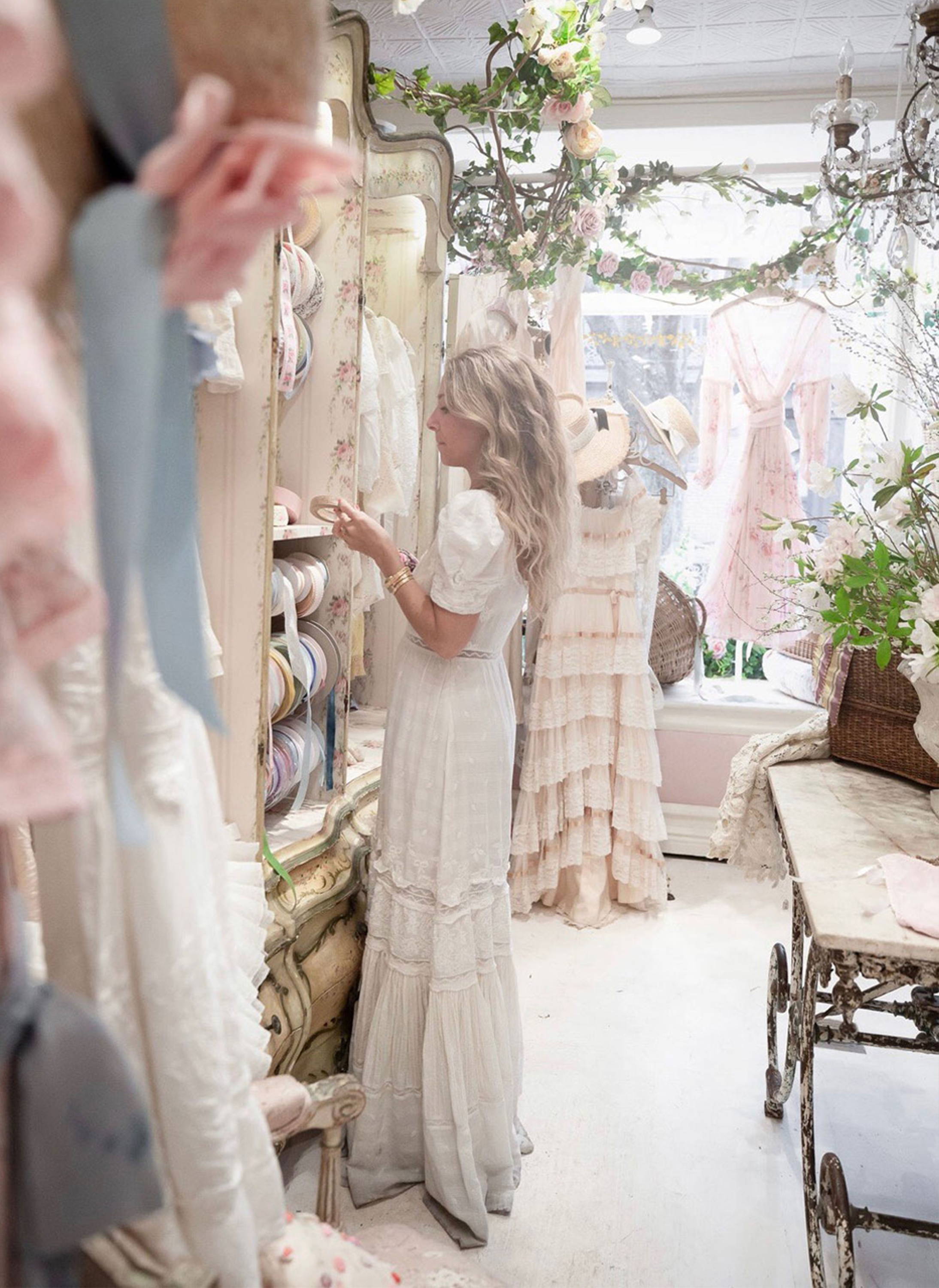 Forever inspired by the old ribbon shops of Paris and the ladies selling lace on Portobello Road, one of my favorite moments in the store is the Haberdashery. Our exquisite hand-painted armoire is filled with spools of handpicked vintage and custom ribbons that will change seasonally for customers to create bows and fancy personalized touches. It's such a special piece!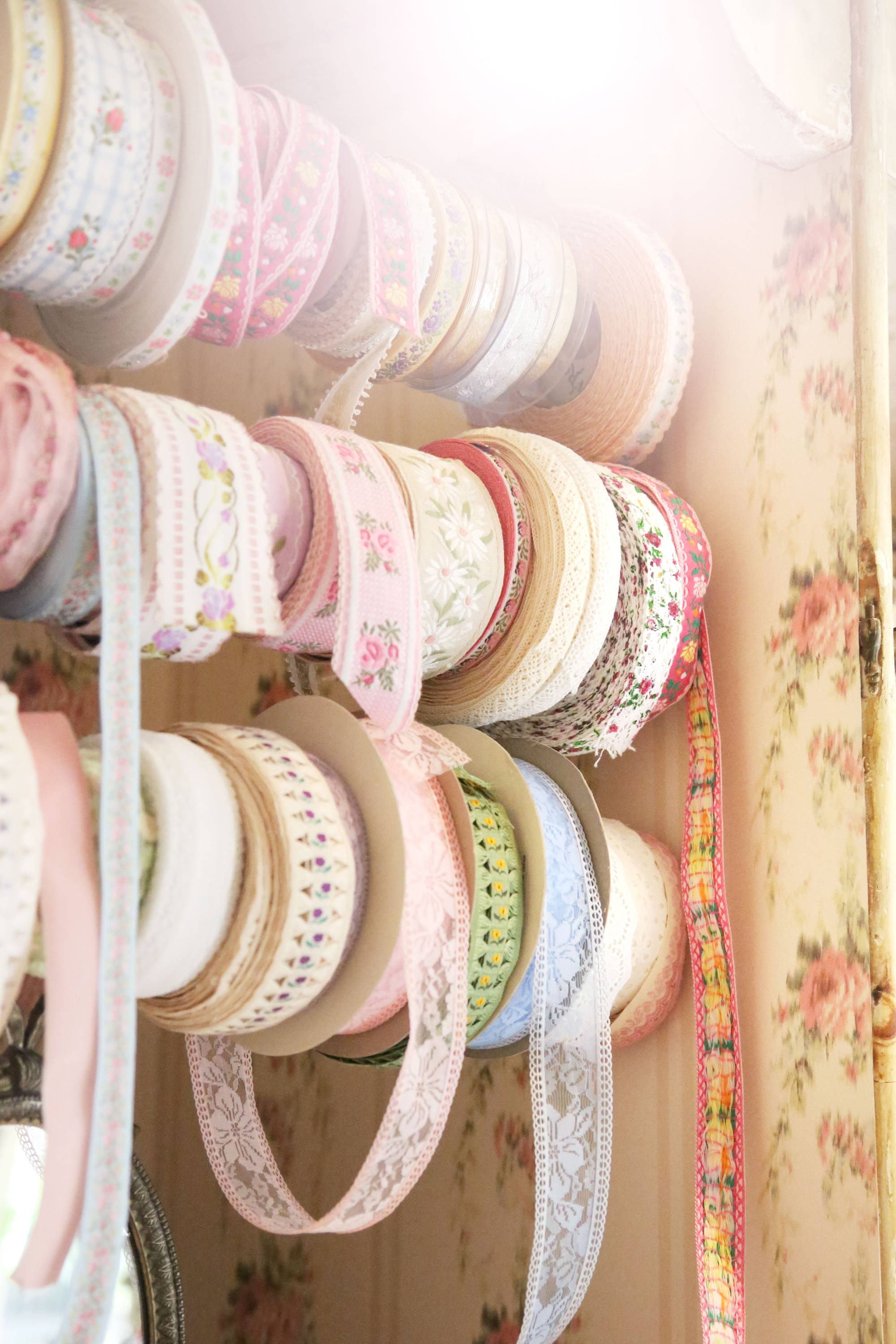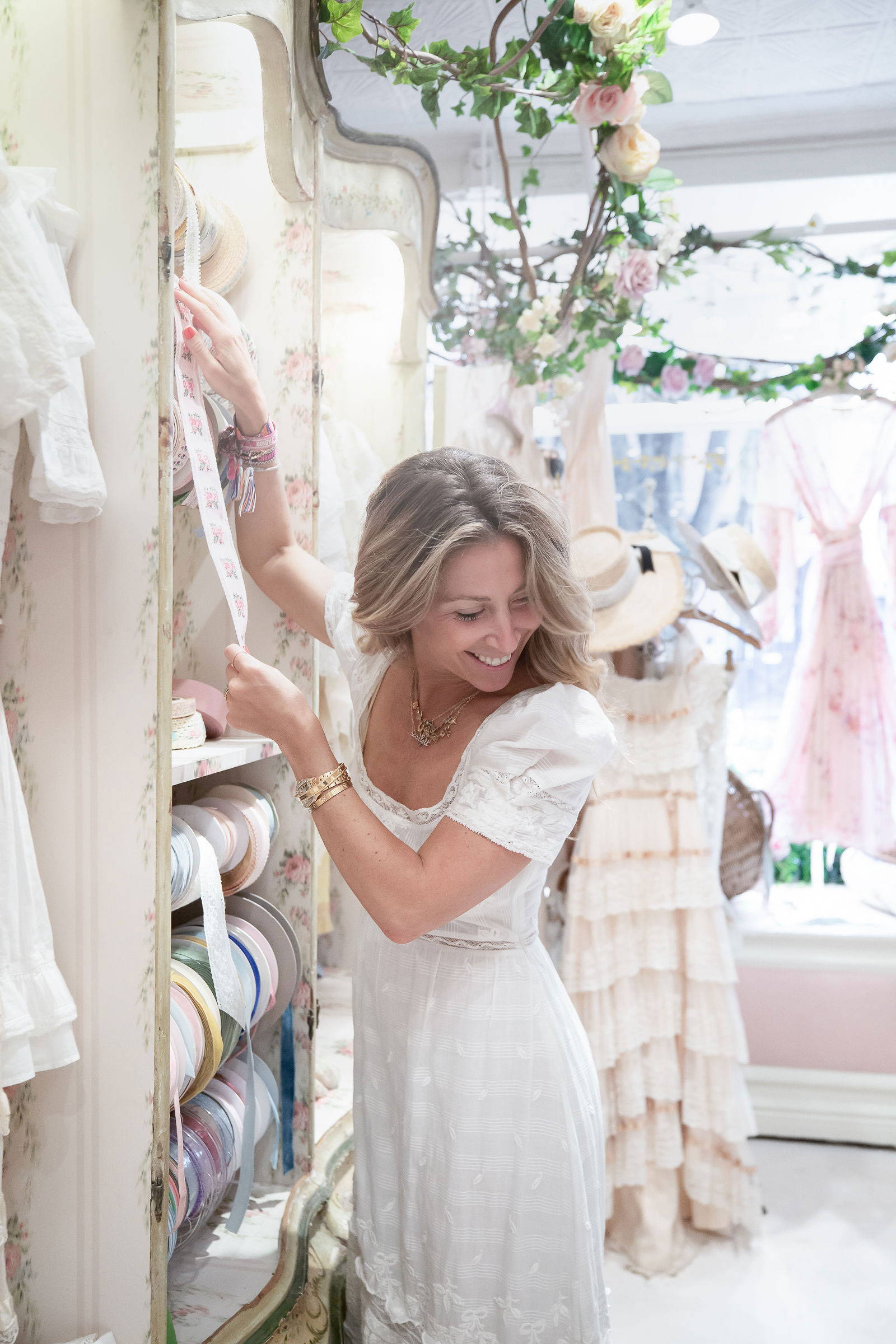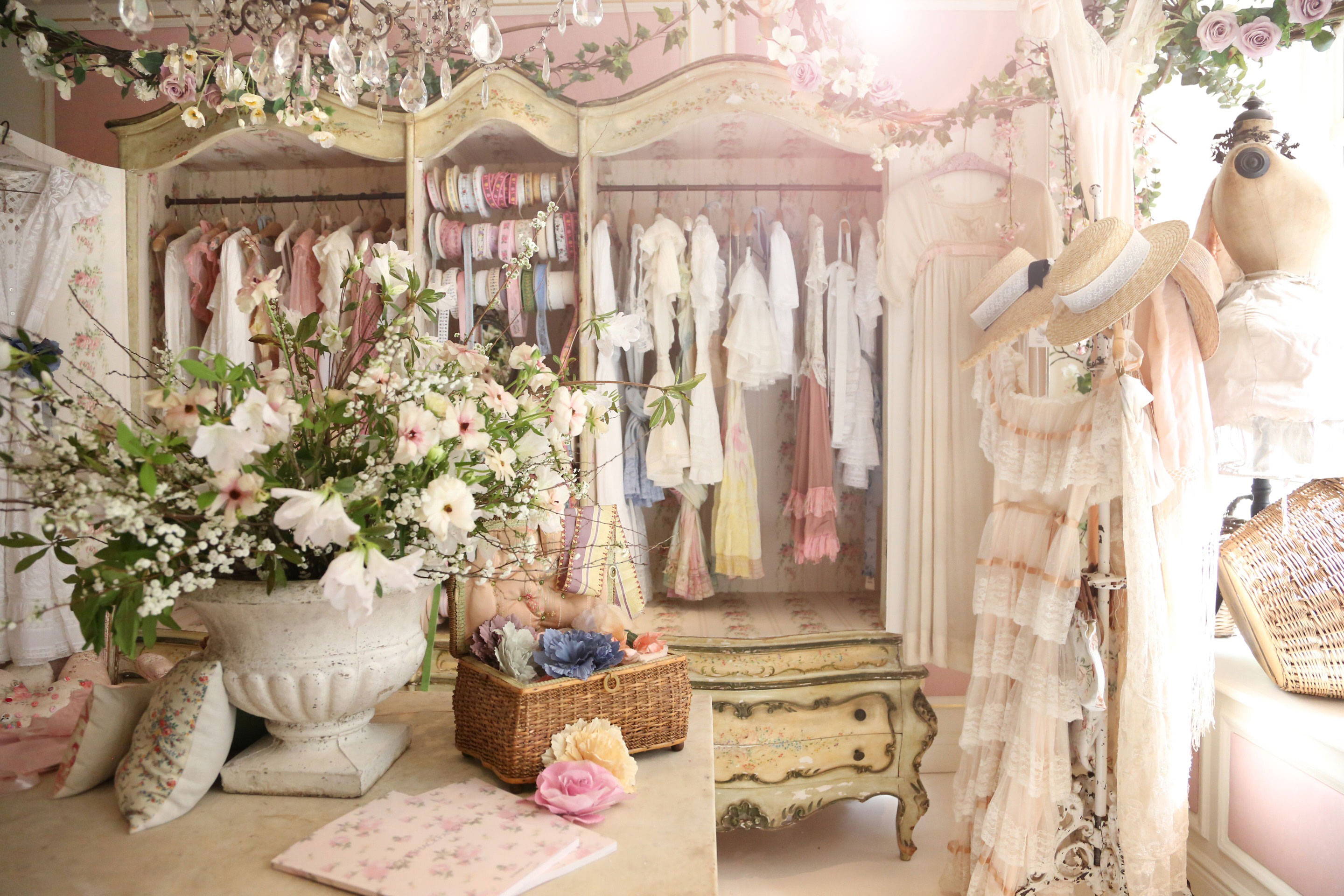 Unique to Bleecker Street, the armoire will feature dreamy one of a kind reworked hand-dyed pieces from our vintage archive, plus special Victorian dresses, and a few of our favorite designers from around the world.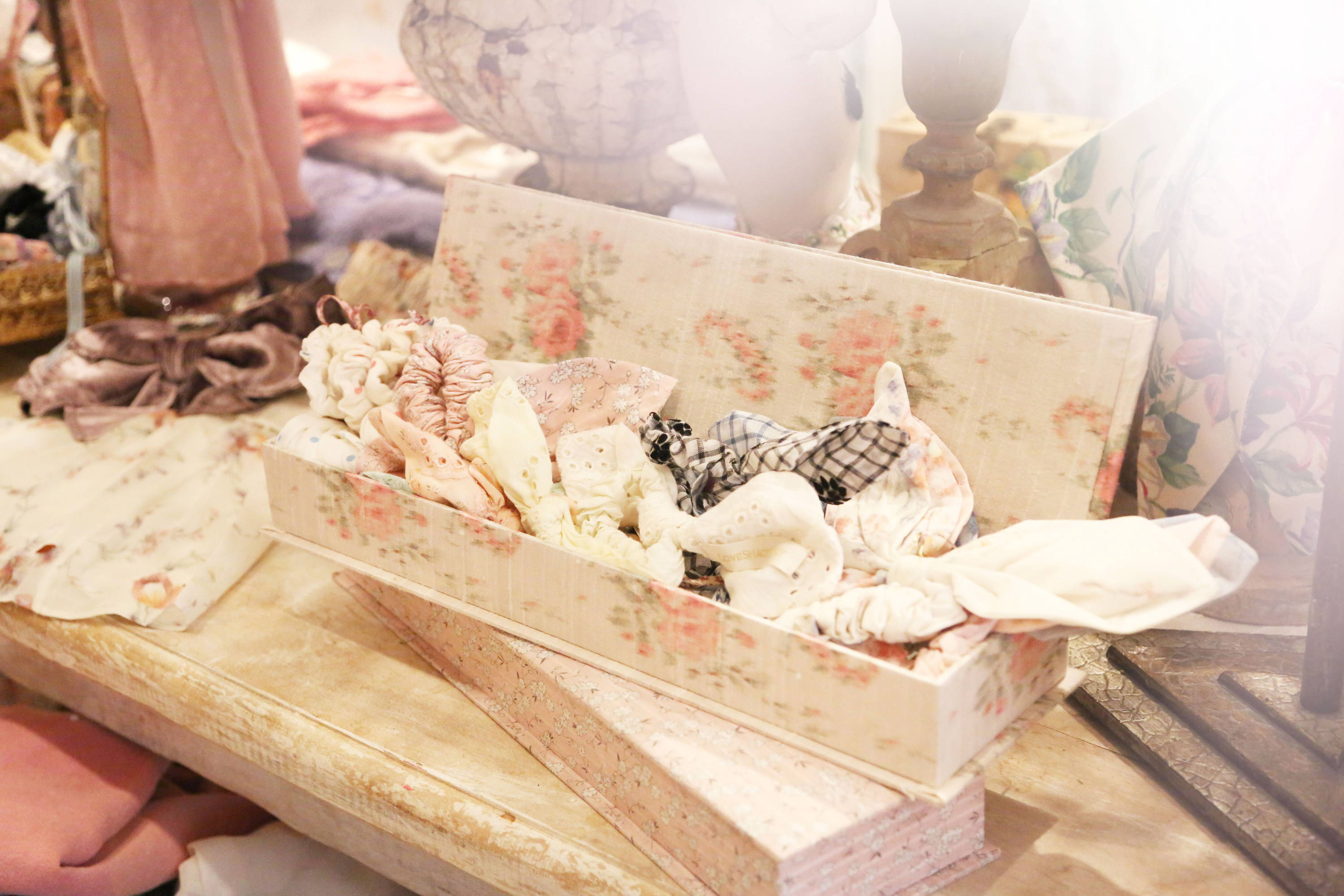 We used our beloved hand-painted dusty rose watercolor print from our Fall '19 collection throughout the shop. Everywhere from our custom distressed wallpapered brick walls to our sweet little accessories and favorite dresses of all time.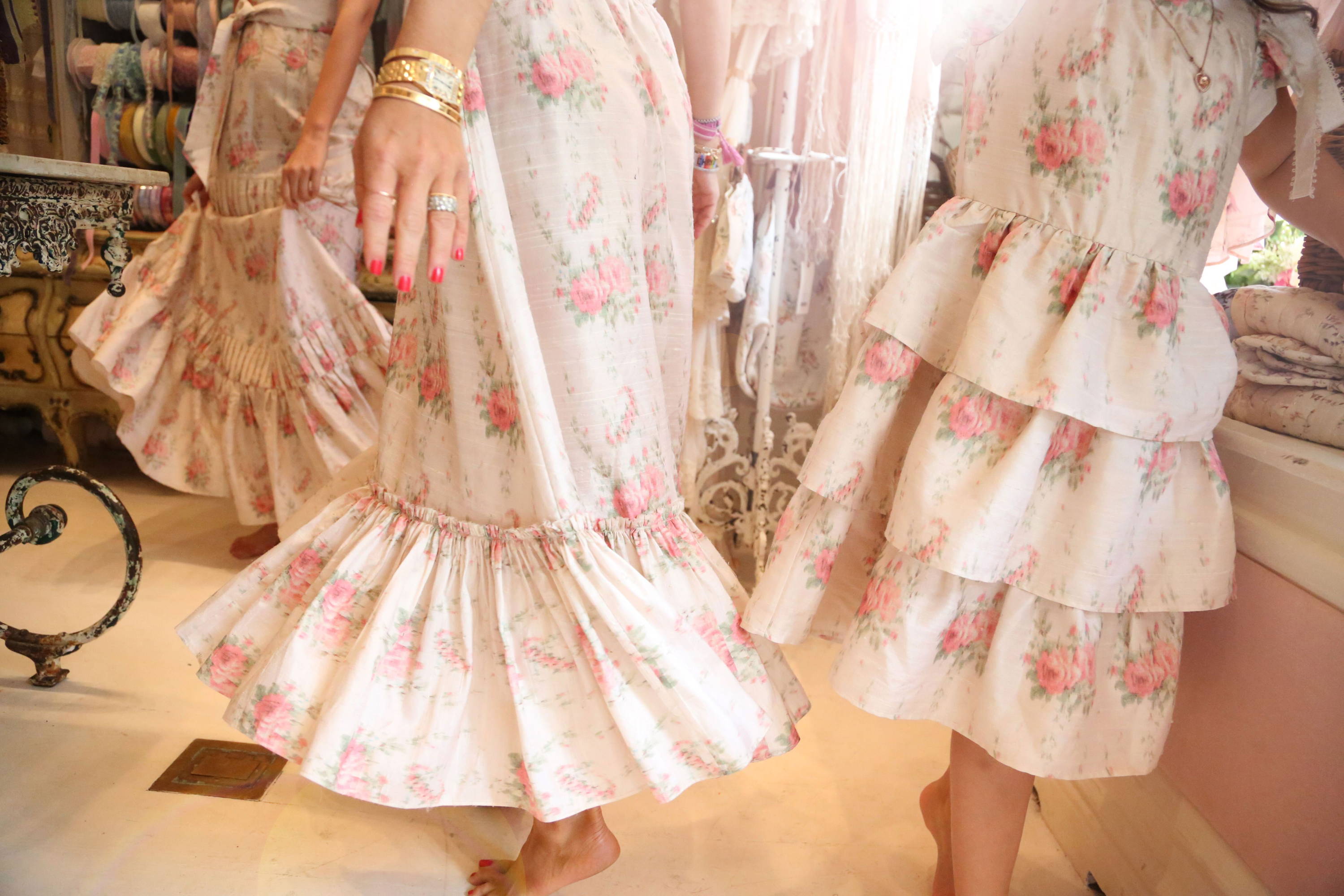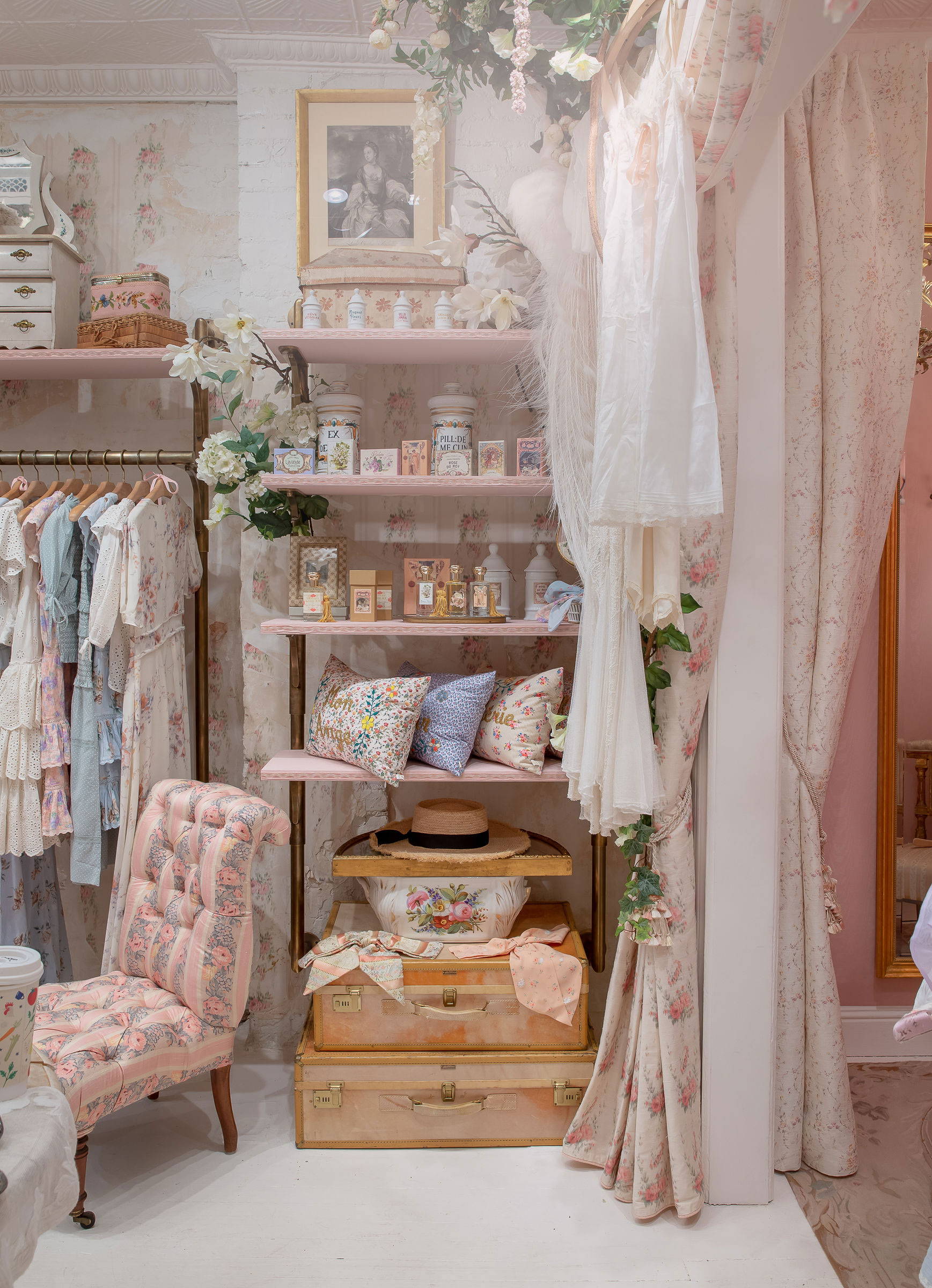 We recreated a little apothecary moment filled with gorgeous soaps, lotions, and perfumes.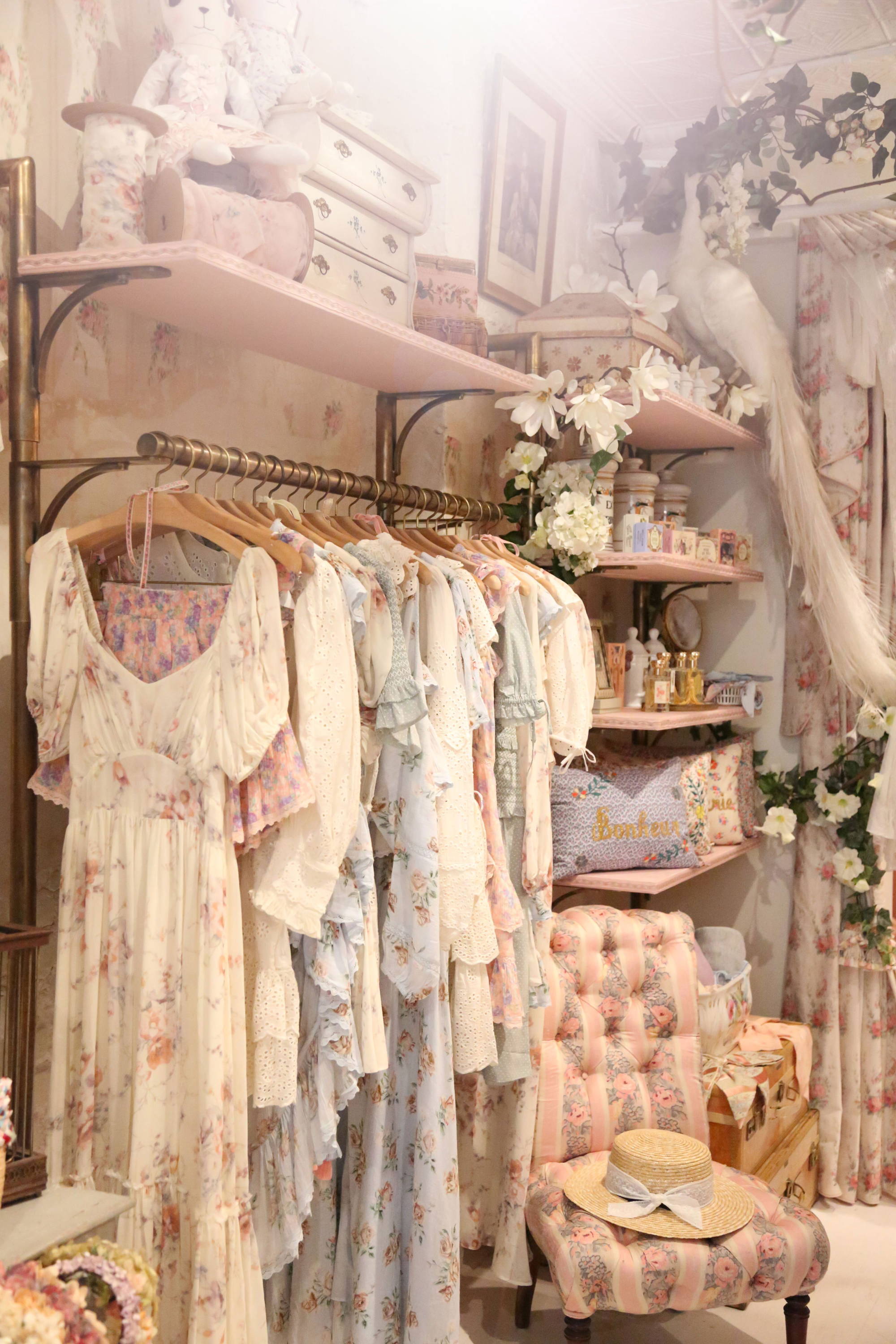 Our most beautiful custom brass racks are inspired by an old store in Paris from the 1900s with each dress lovingly hung on custom printed floral hangers. The shelves are covered in silk moire shelves with jacquard ribbon edging.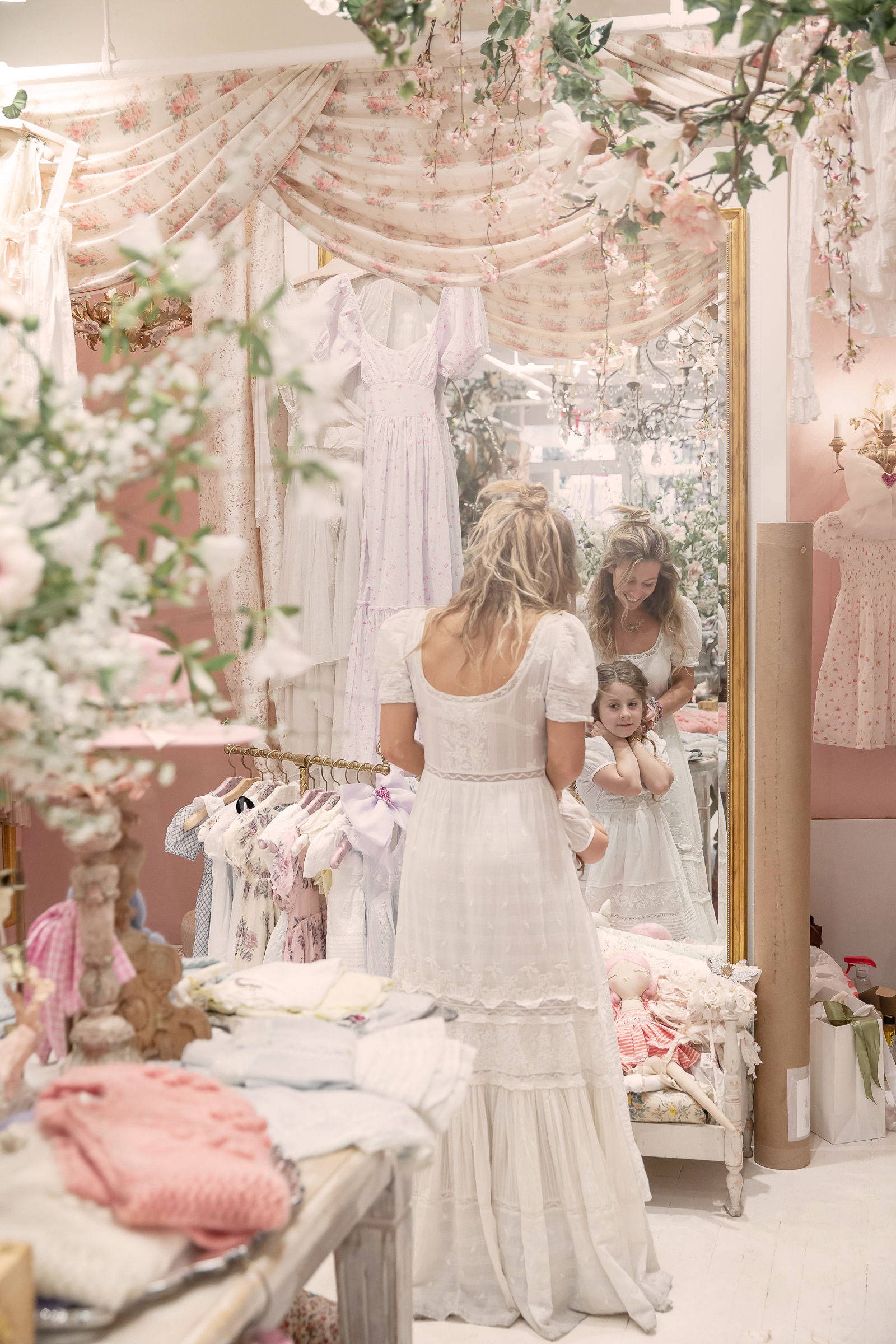 The charming dressing room walls are upholstered in silk moire, with antique candelabras and layers of Aubusson rugs.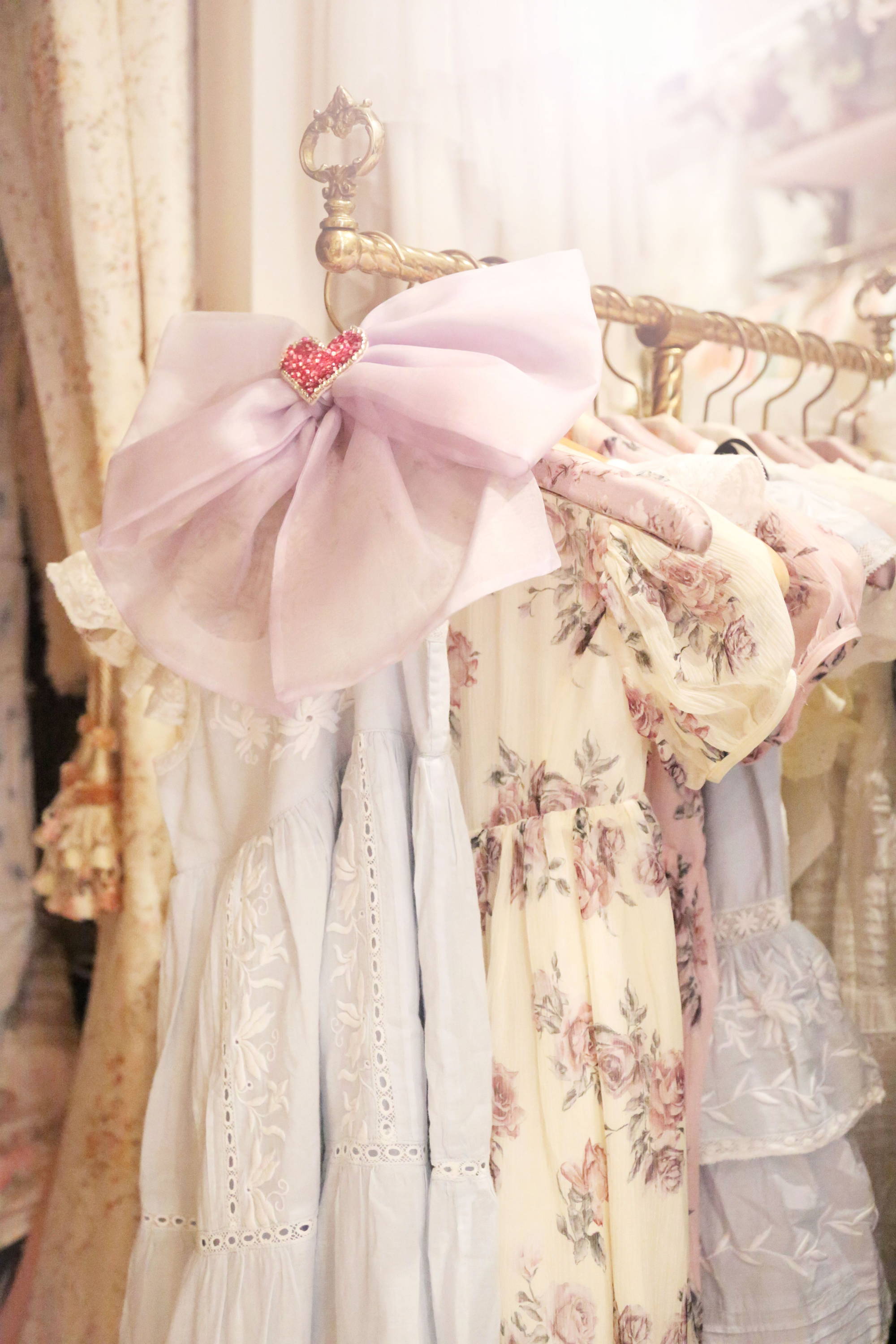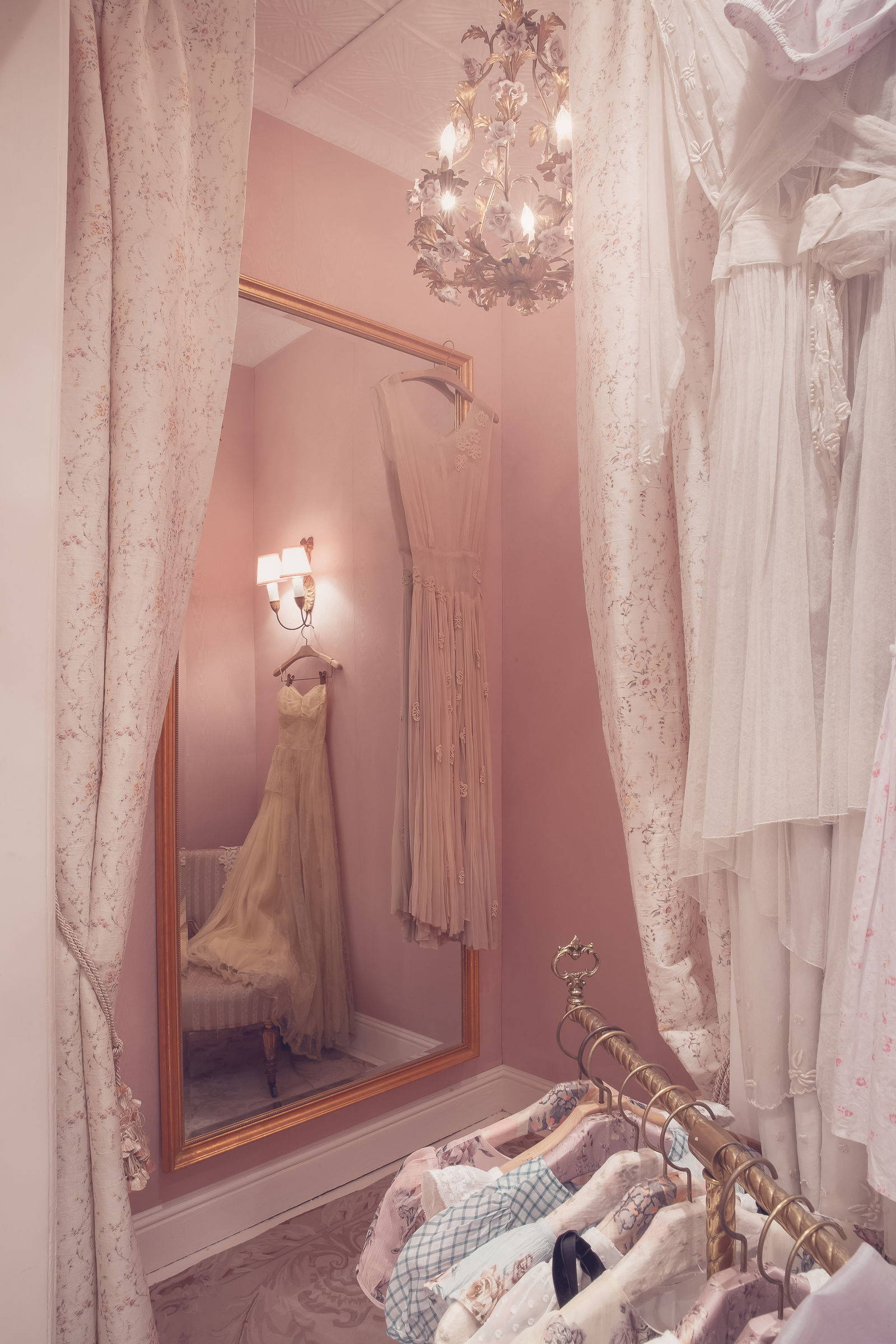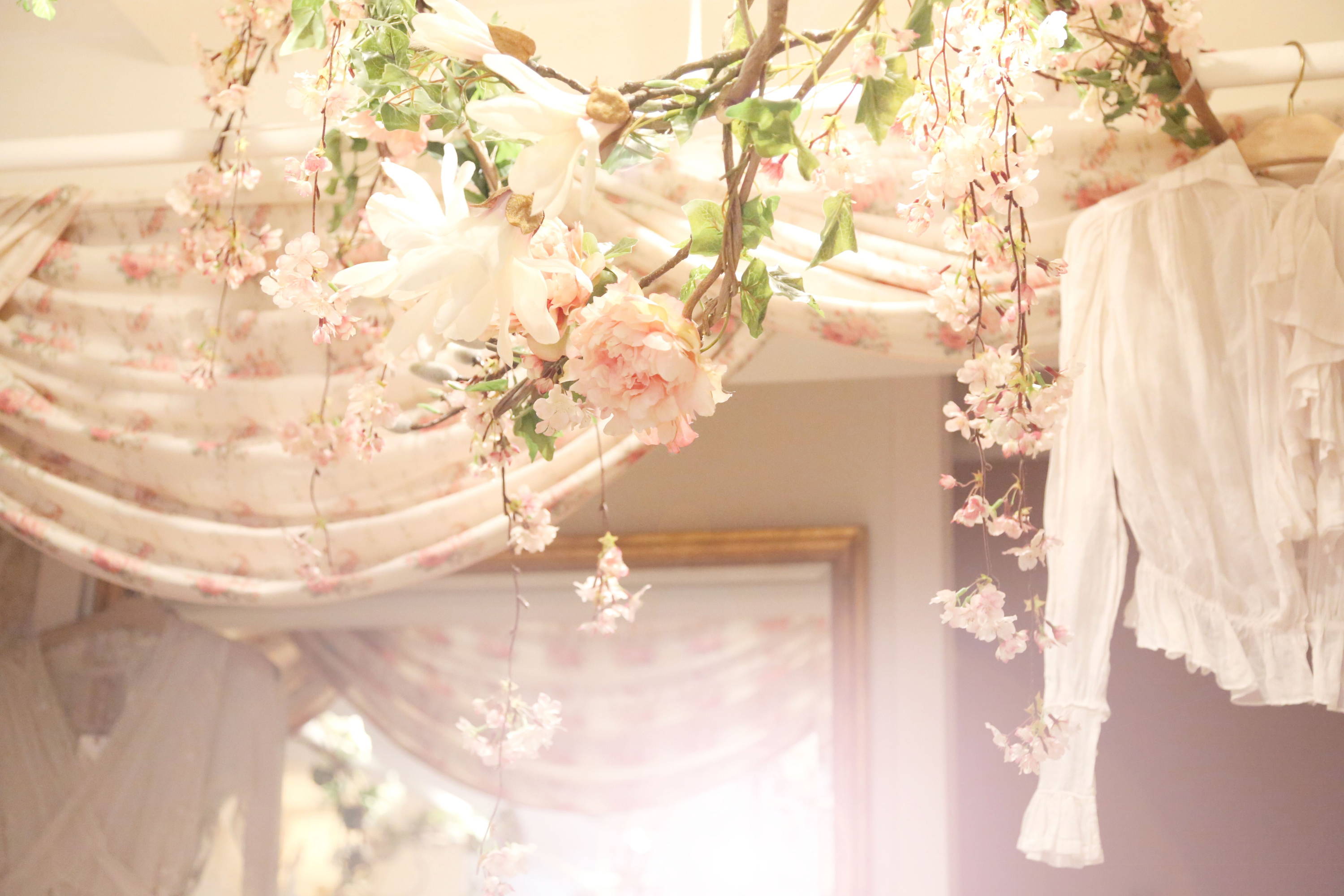 True to the essence of the shop, whether browsing ethereal dresses, taking a little clipping of ribbon or popping by for inspiration, there's a bit of magic for everyone.