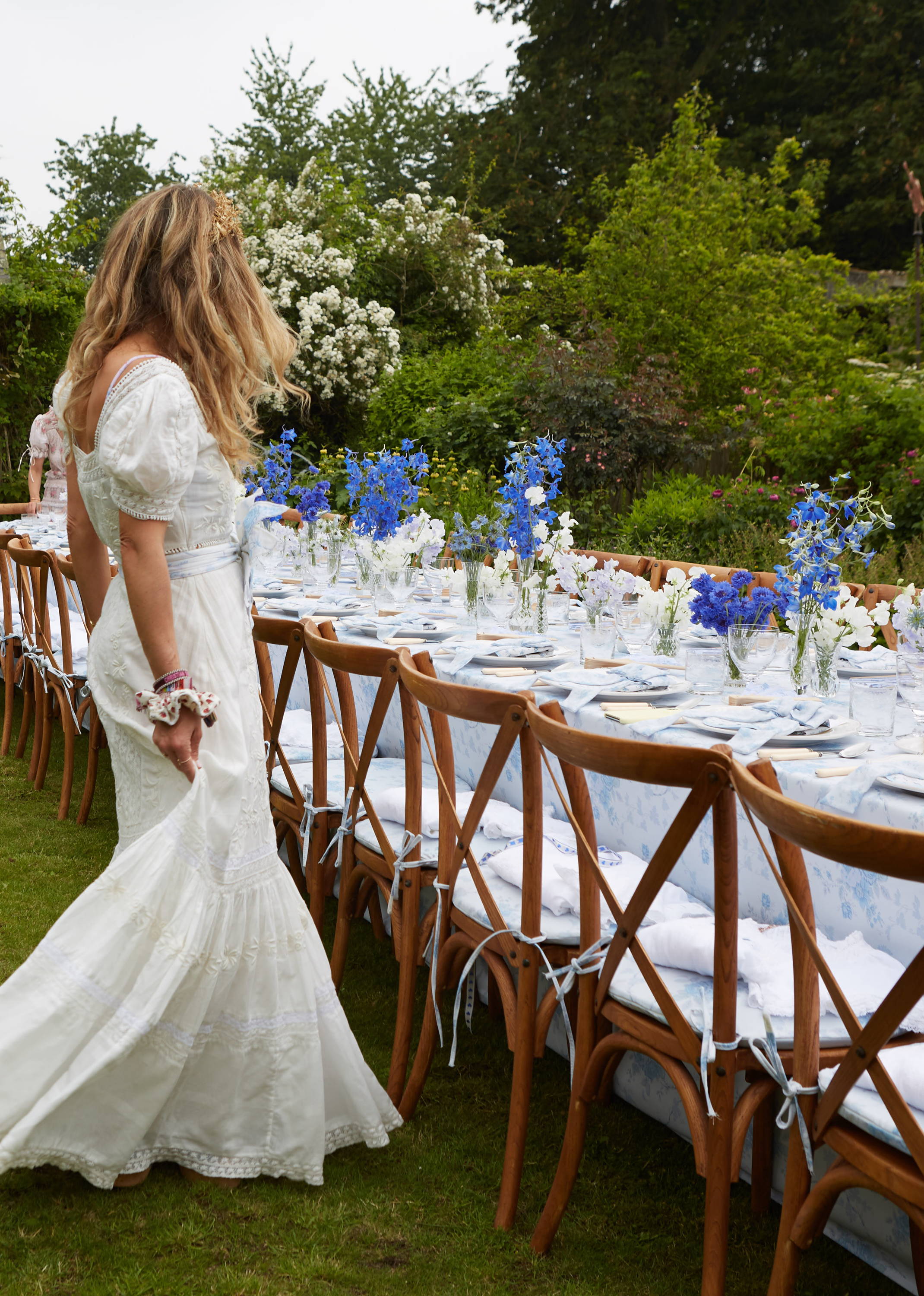 A garden love affair with our favorite London ladies to celebrate the launch of our nightgowns. Never have we felt more at home then on this dreamy day in the British Countryside.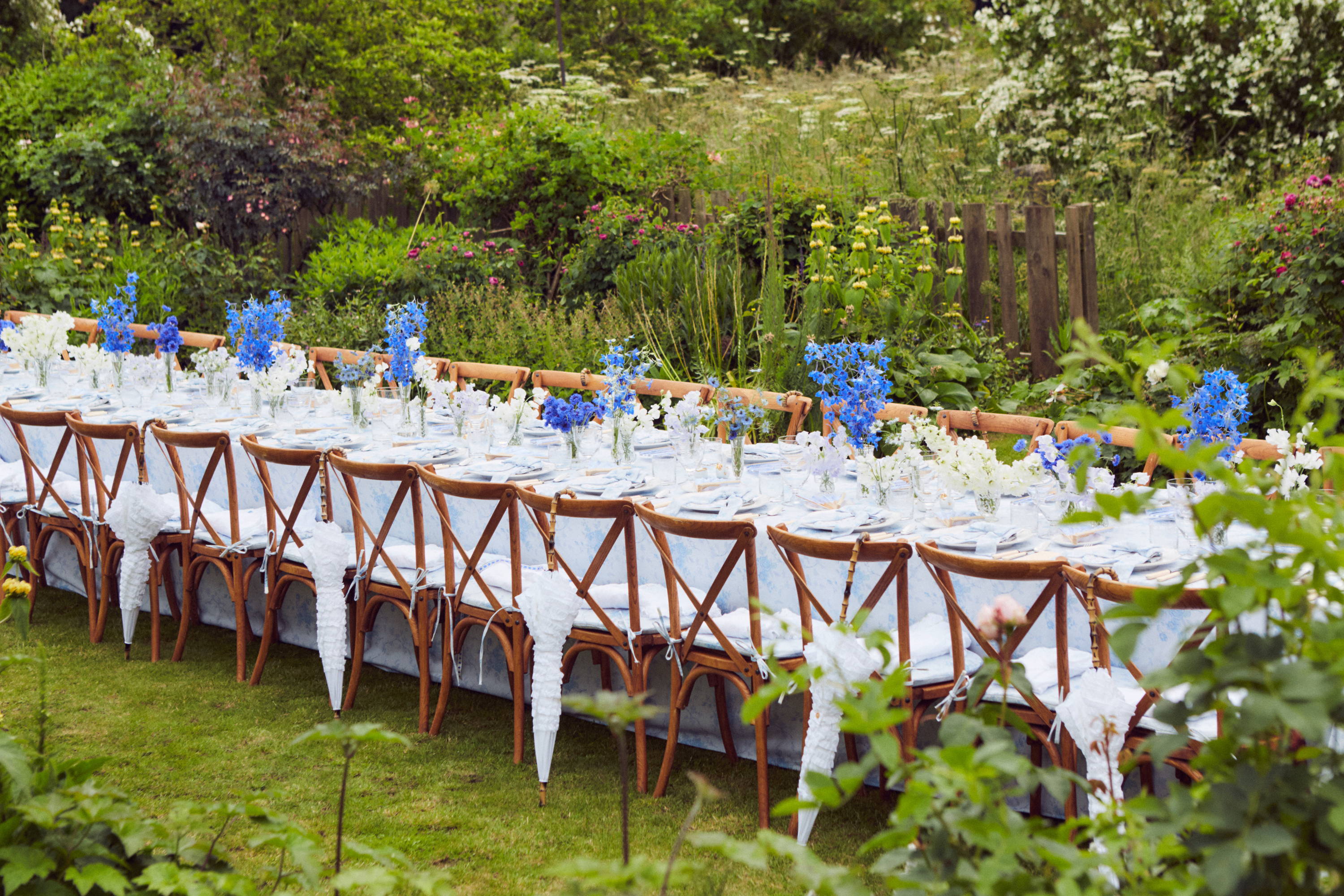 The Setting
IN THE GARDEN OF OUR DREAMS
A scene straight from our home decor dreams, set in the wild gardens of Fairgreen Farm in Gloucestershire at the home of the brilliant and beautiful Amanda Brooks.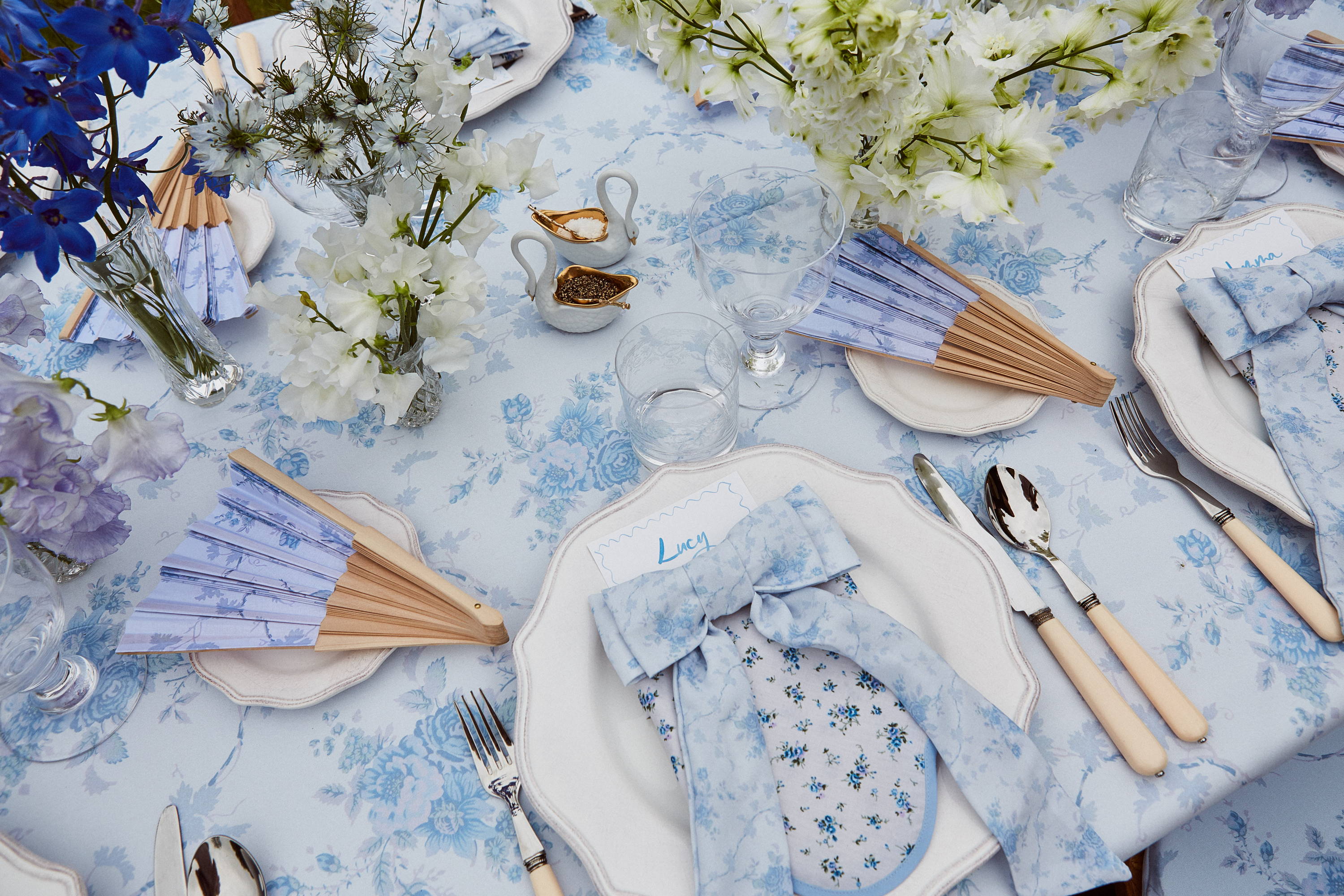 A breathtaking machimilist table set in a lush, overgrown backdrop with layers and layers of our enchanting LoveShackFancy custom blue Fleur print. Everything was perfection, from the seat cushions to the table setting and our rainy daisy dresses topped with a simple flowerscape.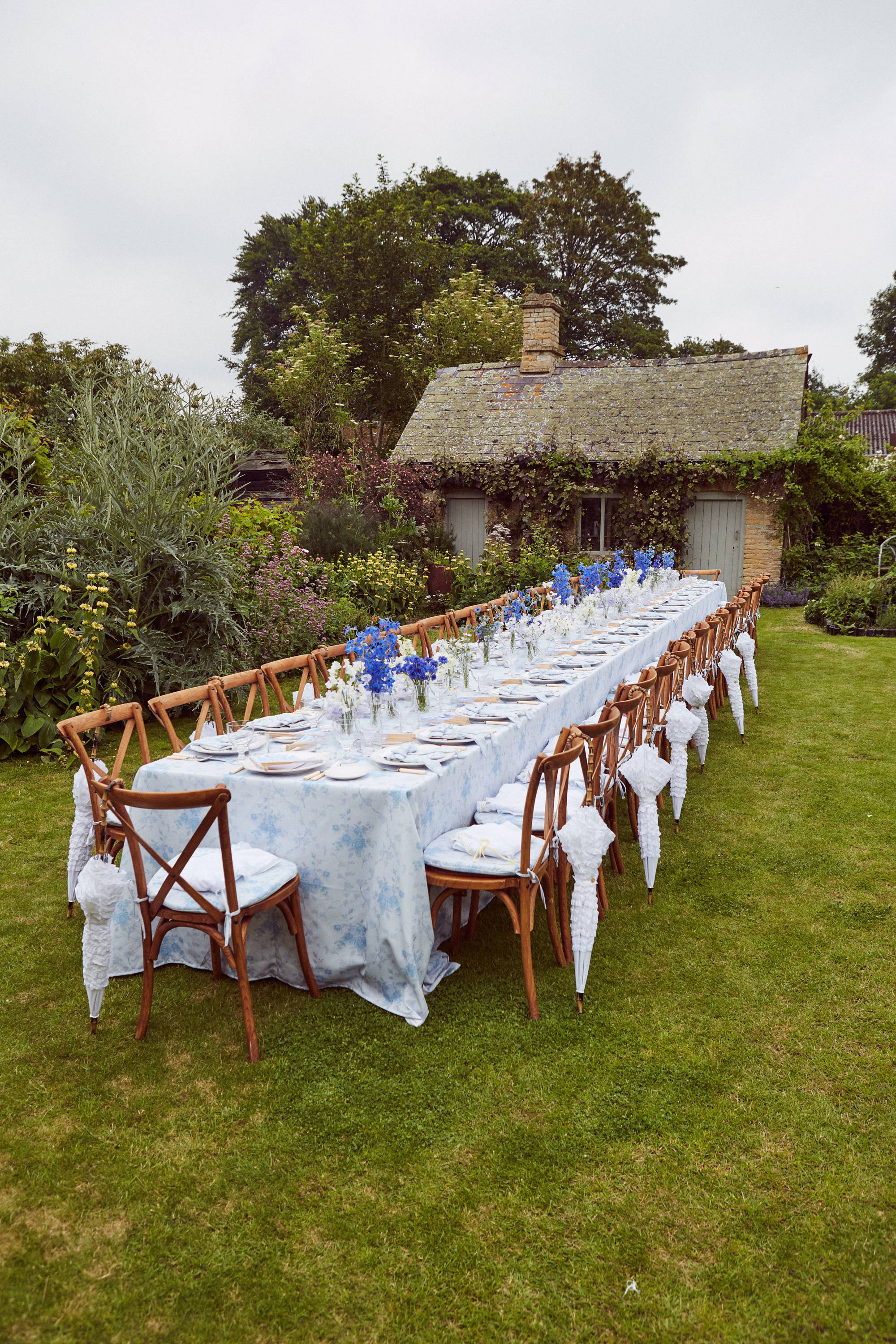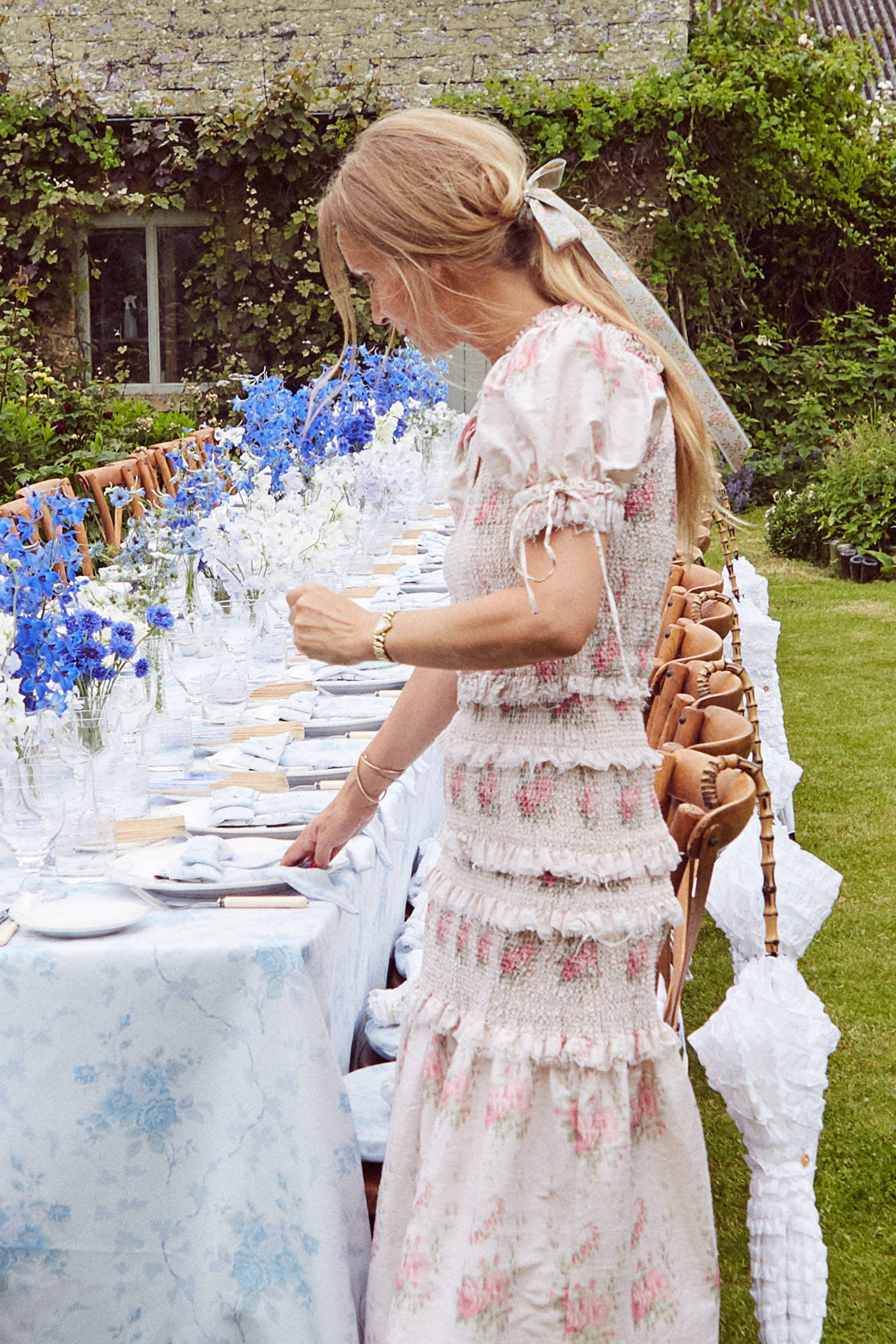 Lace parasols and sweet little nothings hung from every chair, plus each setting received a calligraphy menu, along with an artfully placed Fleur print fan and a hair bow to match.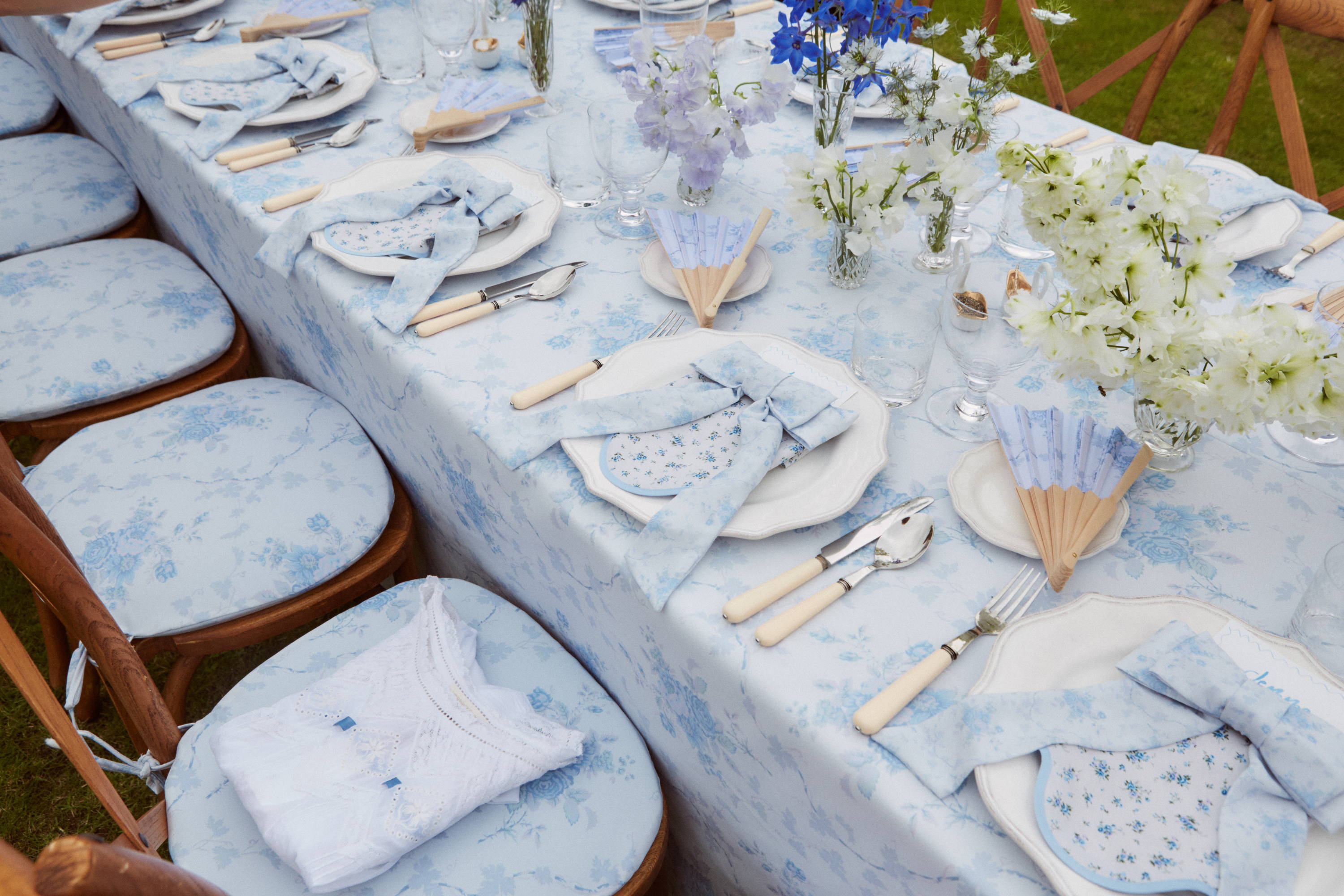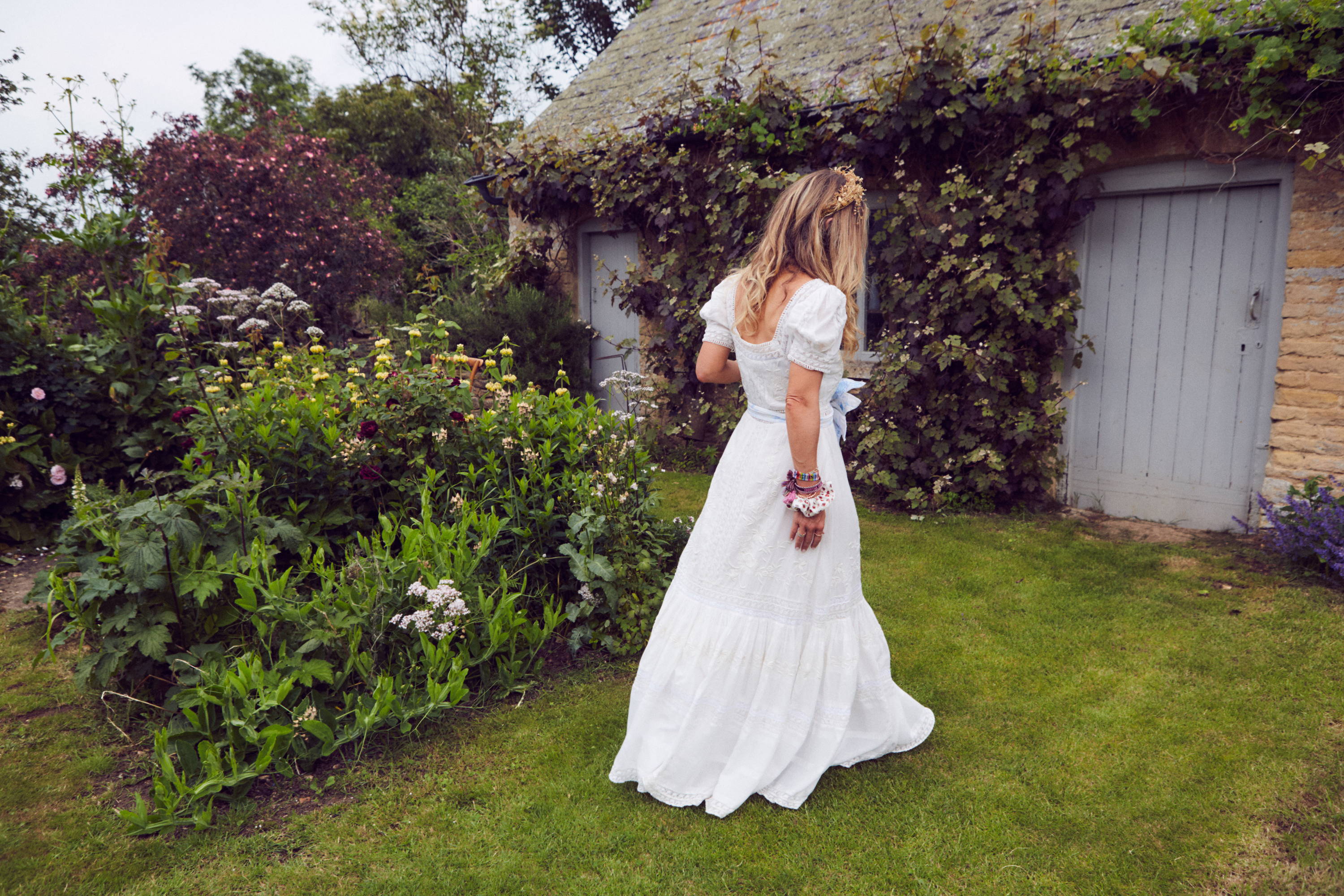 The Arrival
THE ROAD LESS TRAVELED
No detail was left undone. Outfitted in their finest fluttery afternoon florals and idyllic British hats, the ladies gathered in town at Cutter Brooks, Amanda's sweet shop.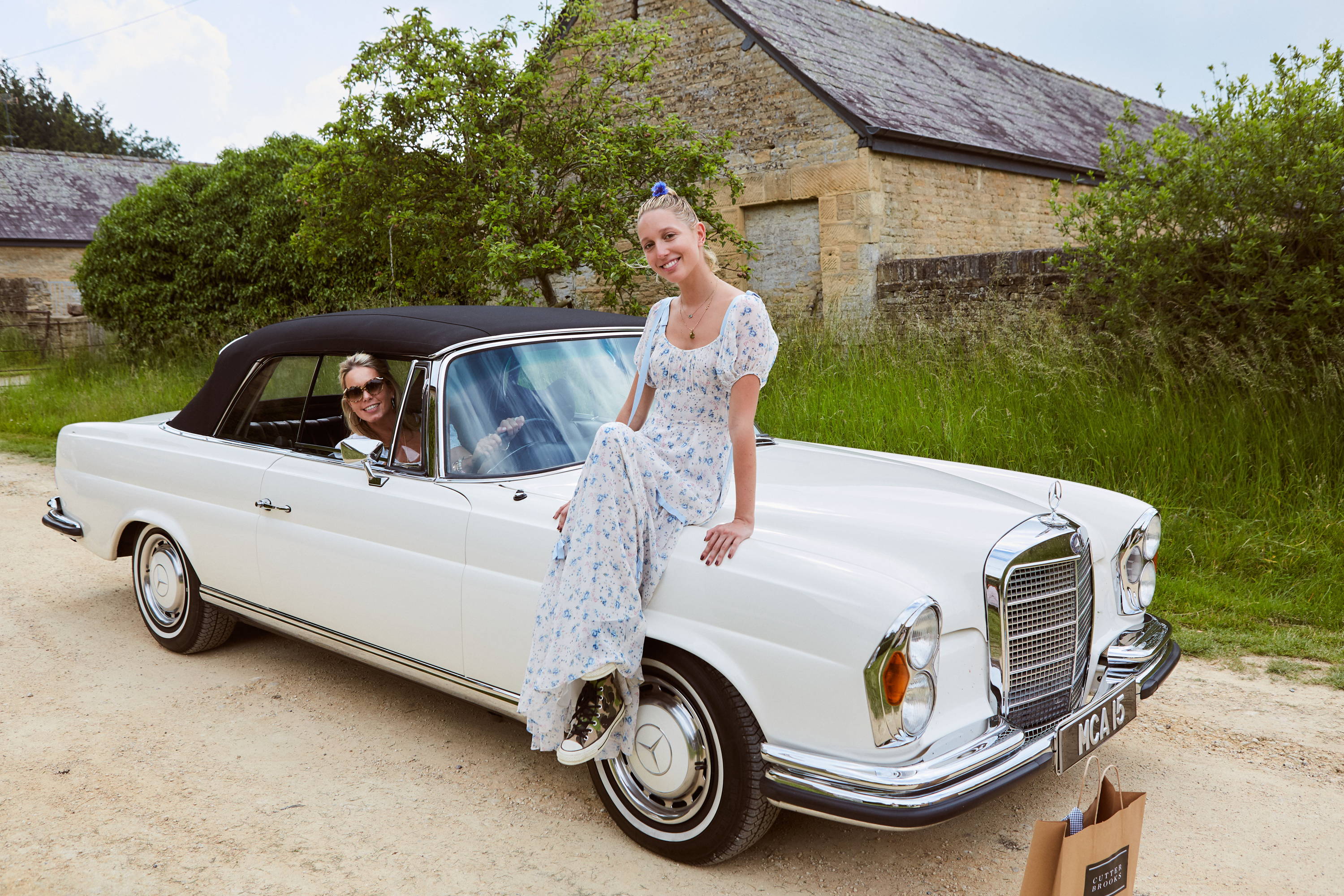 After browsing the perfectly curated assortment of treasures, guests made their way to the farm where they were escorted down a long path to the enchanting secret garden at the back of the property. Marked by a vintage white Mercedes, the London lovelies entered through a ribbon adorned gate into the dreamiest lunch.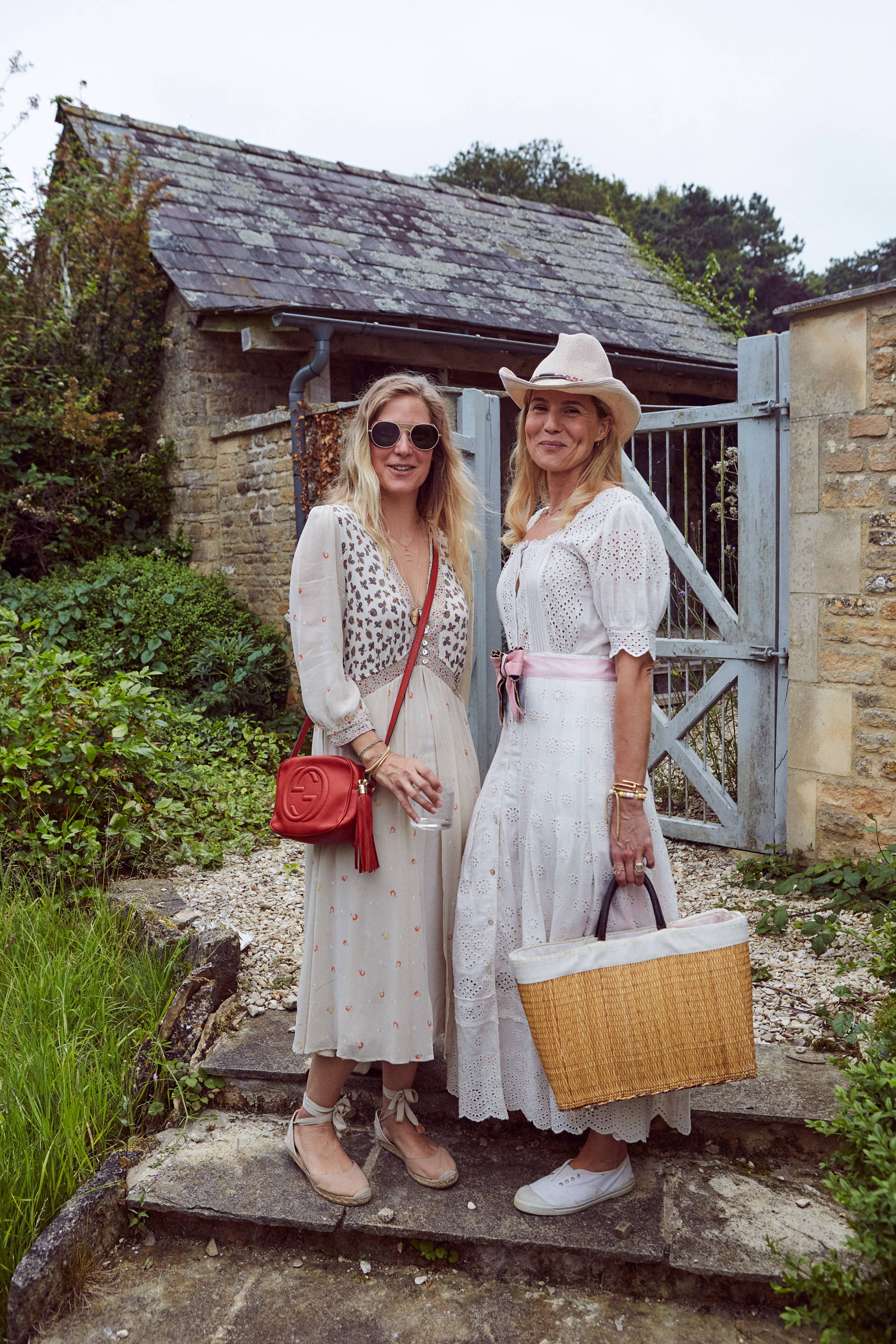 Under an elaborate white fabric tent, guests were offered cocktails in delicately etched glasses with floating flowers, alongside overflowing bowls of radishes and little bites.
Like old familiar friends, everyone begins to mingle…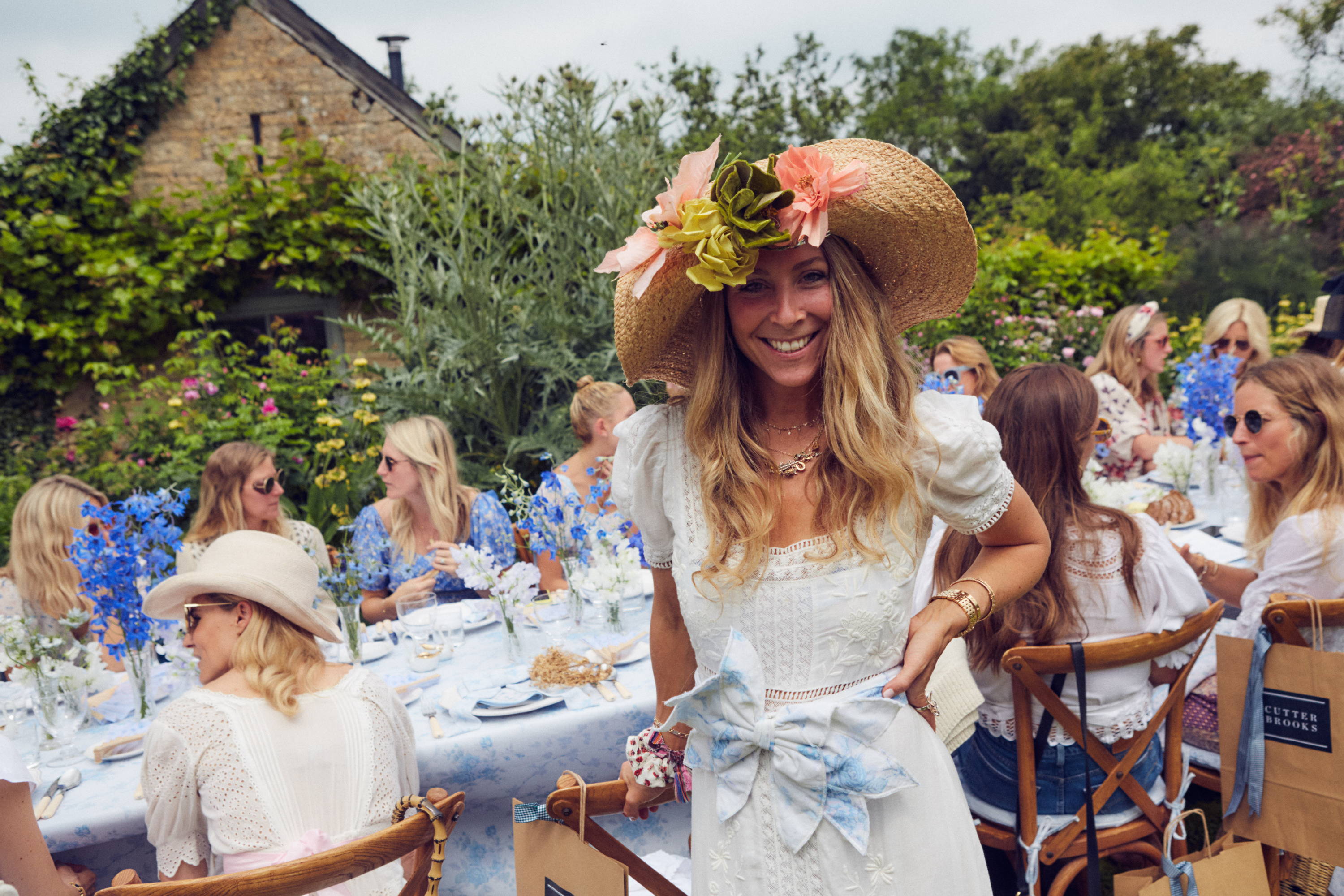 The Lunch
AN AFTERNOON DELIGHT
The scene gracefully flows into an ethereal opening where the dramatic matching table awaits its mates among the English Roses and wildflowers.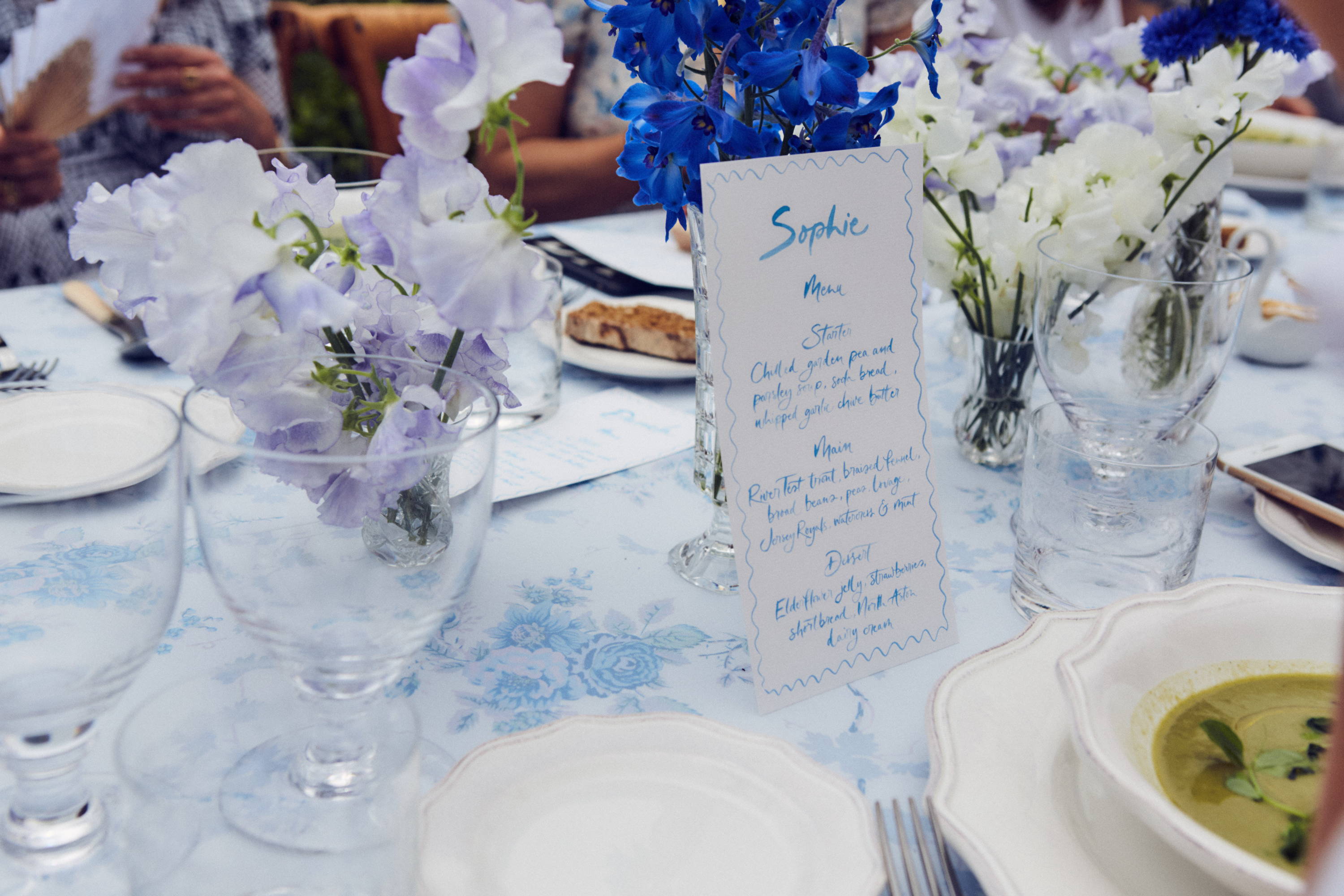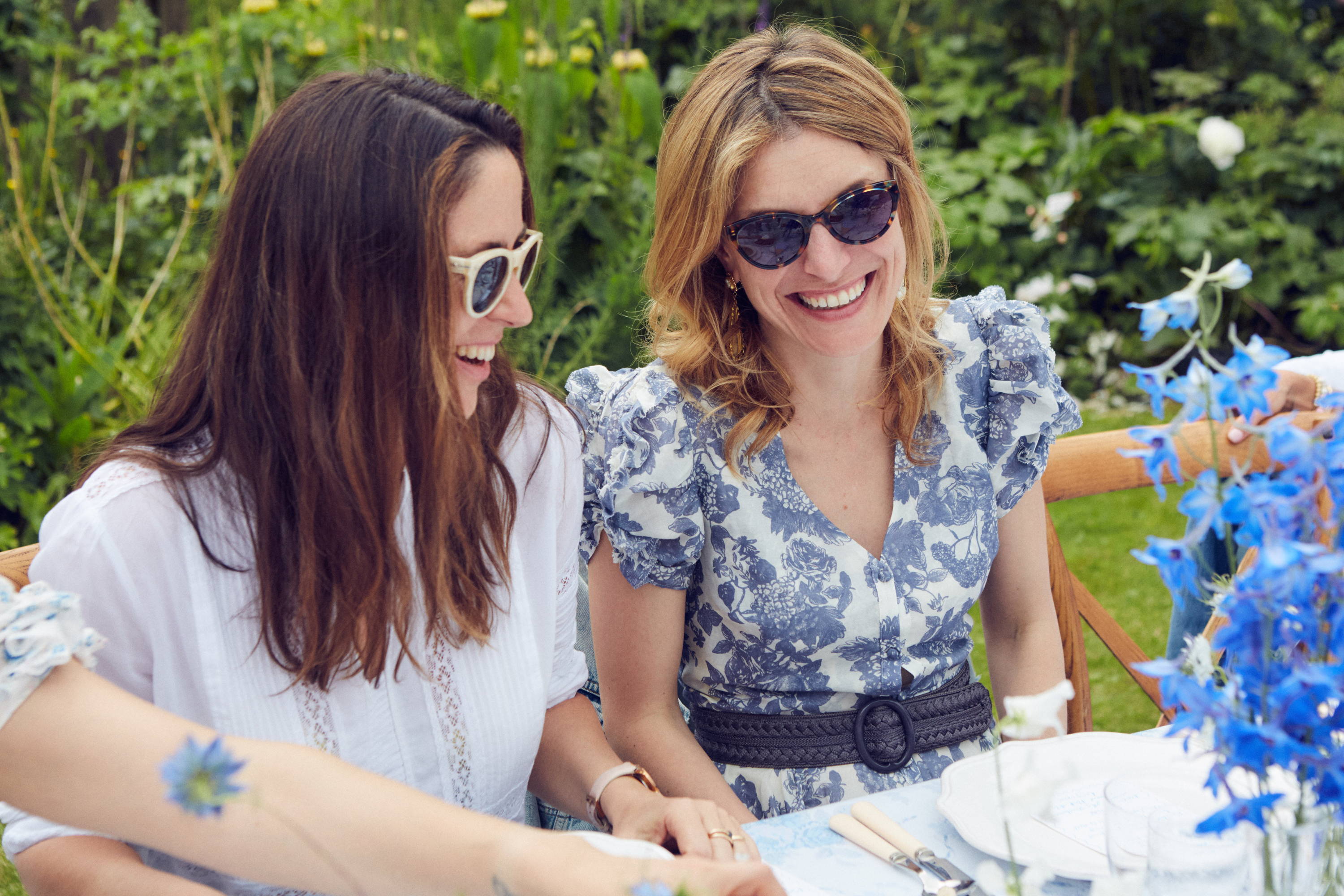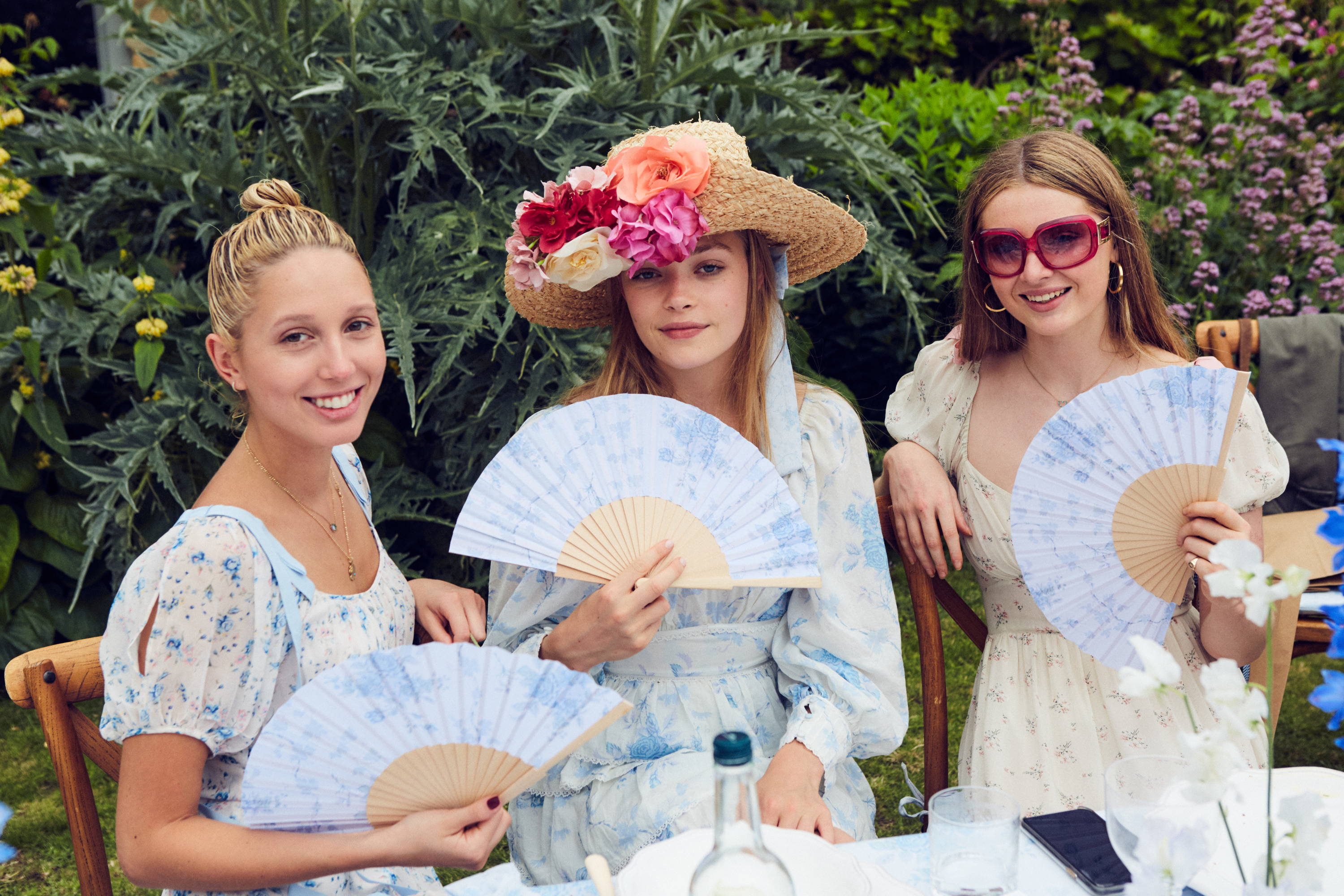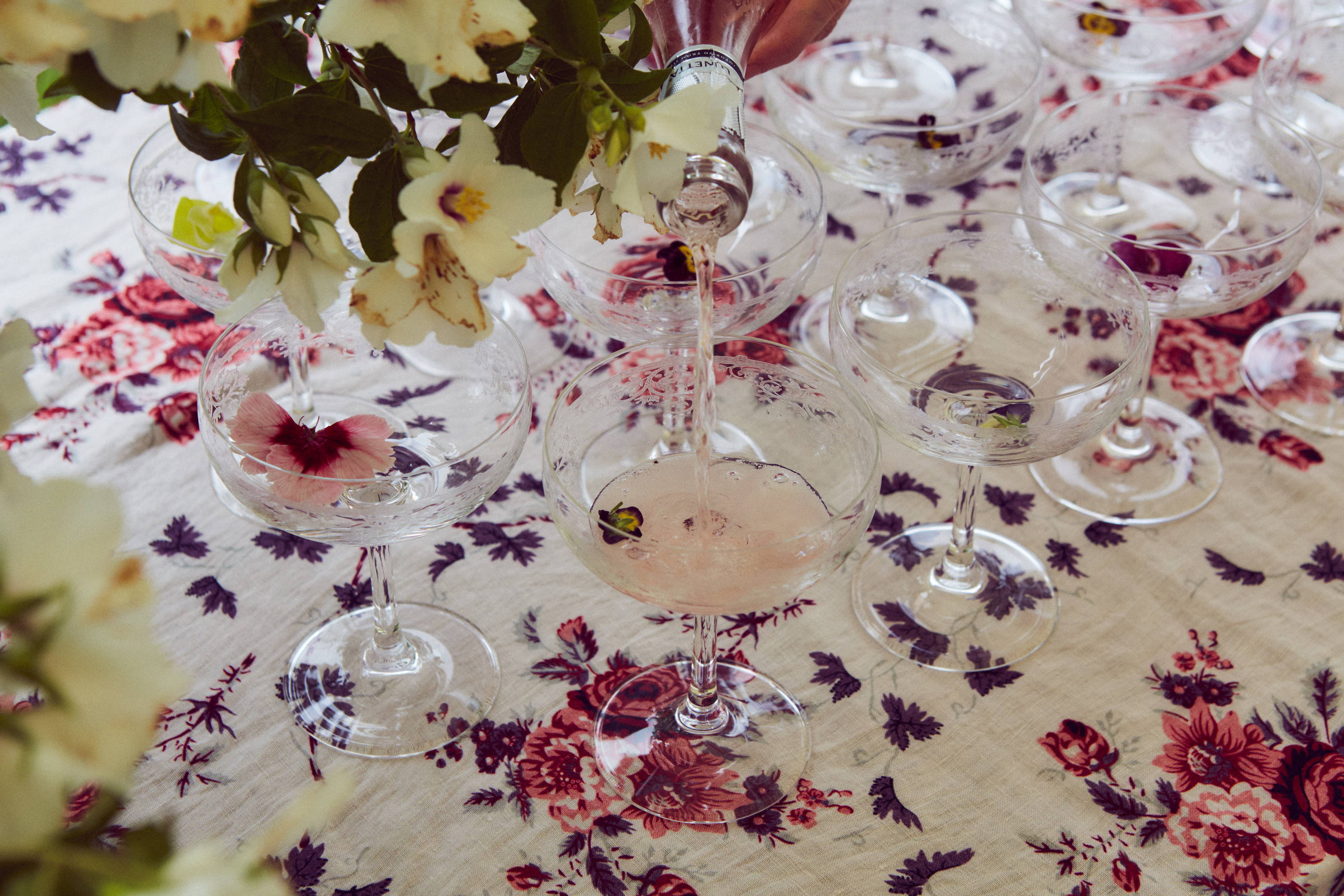 Everyone takes their seats, and the conversation ignites. As the fete progresses, guests play musical chairs, with matching bows in their hair. The ladies bring a vibrant energy to the garden as the lunch unfolds in the soft afternoon light.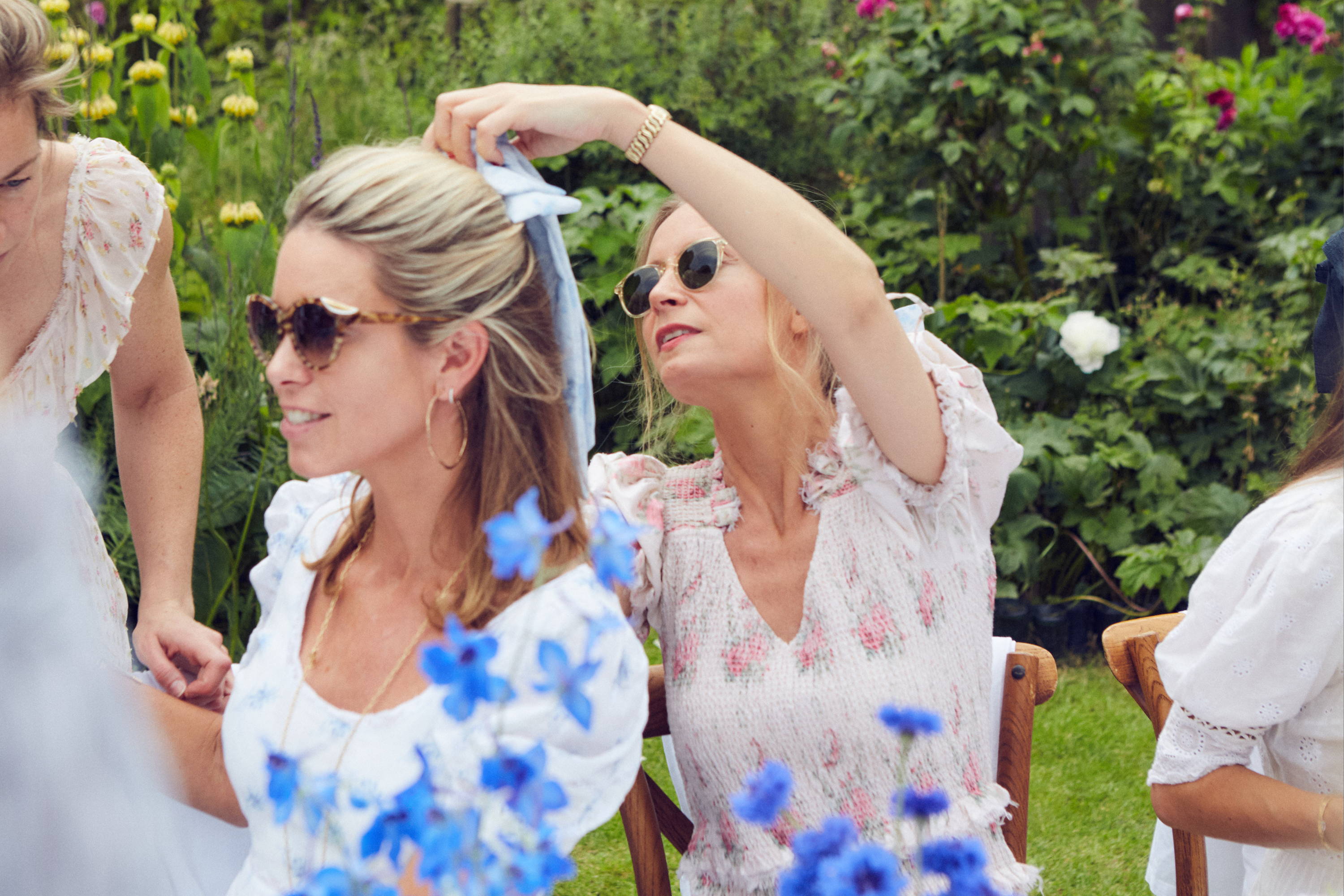 Servers present a fresh summer fare of vegetable soup to start, followed by white fish, a jelly course and lavender cookies to finish.
The afternoon is in full bloom.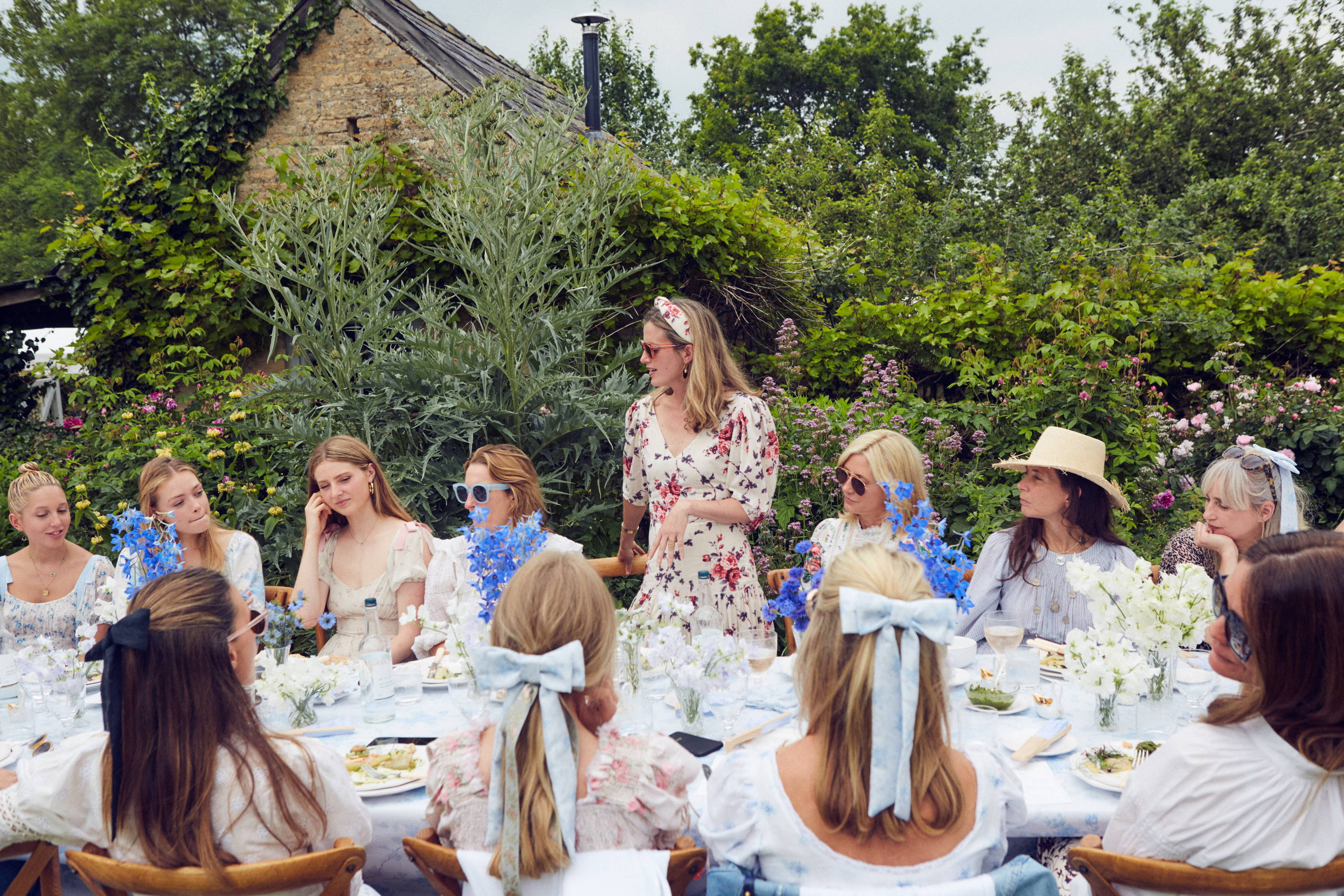 The Grand Finale
THE SWEETEST STORY
As the luncheon comes to a close, Amanda, our host, recalls how she first discovered LoveShackFancy after stumbling into Rebecca carrying a bag of dresses (of course!) on a beach in Harbor Island. Shortly after that encounter, LoveShackFancy became the very first brand she carried at her shop Cutter Brooks!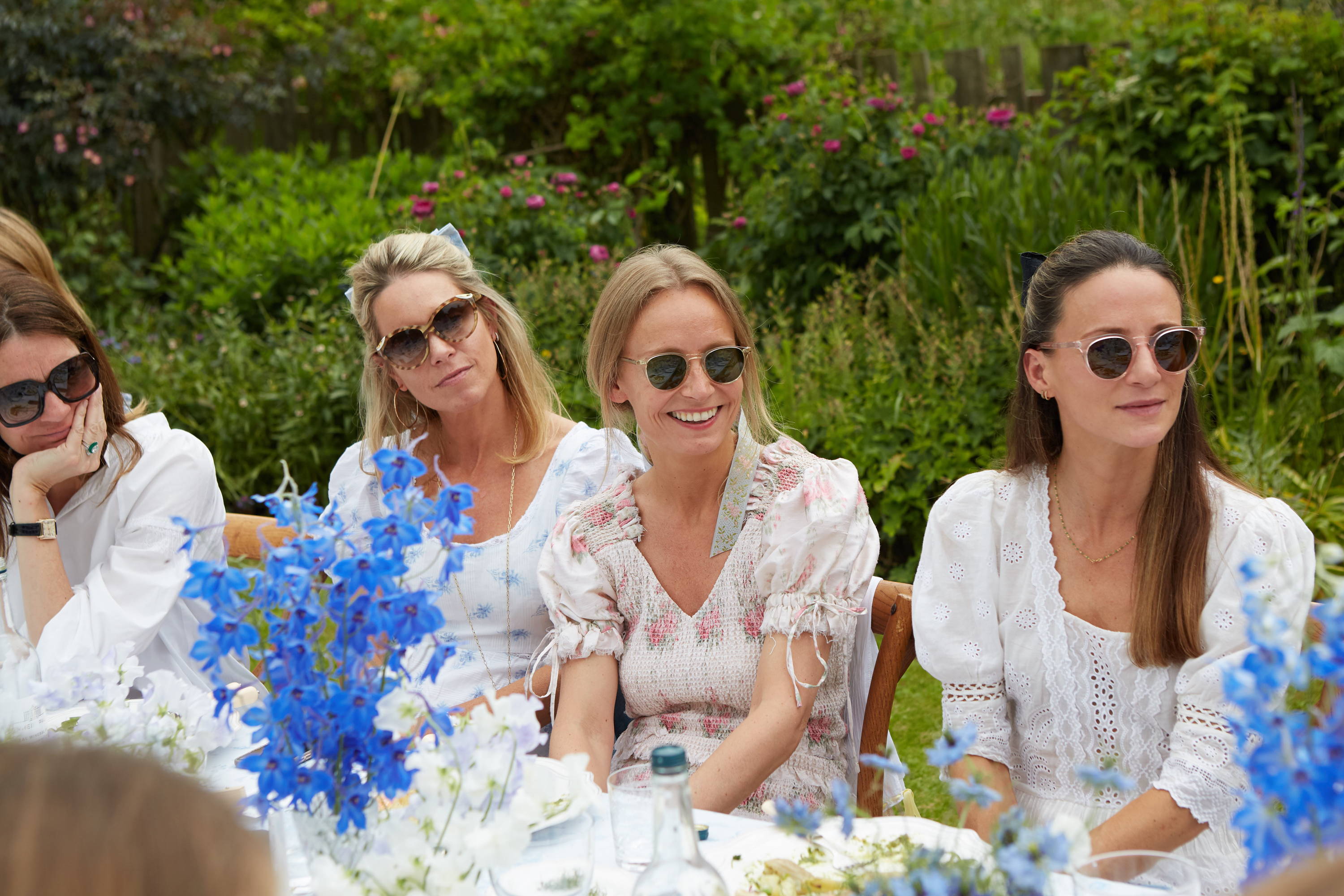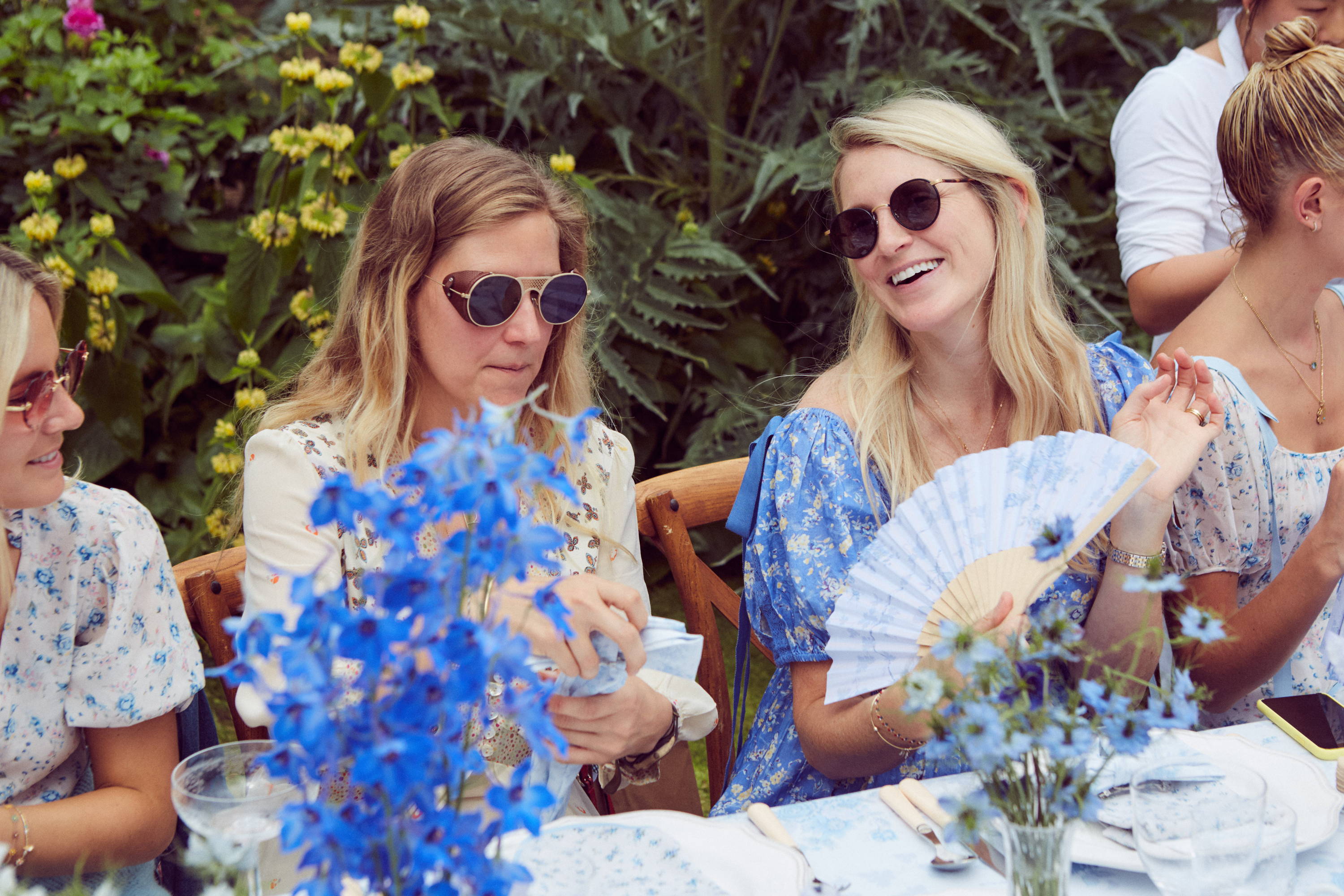 With not a dry eye at the table, and feeling so honored by Amanda's heartwarming speech, Rebecca graciously thanked everyone for coming and regaled about her forever love of England in a spirited toast.
Guests made their way back to London, leaving with our new scalloped edge nightgowns, each with a personalized monogrammed embroidered ribbon that Martha Ward lovingly hand-strung.
The Guests
GARDEN FAIRIES
From fabled editors to our absolute London loves, the guests included Amanda Brooks, Olympia of Greece, Martha Ward, Lucy Williams, Alex Bamford, and Candice Lake, among others.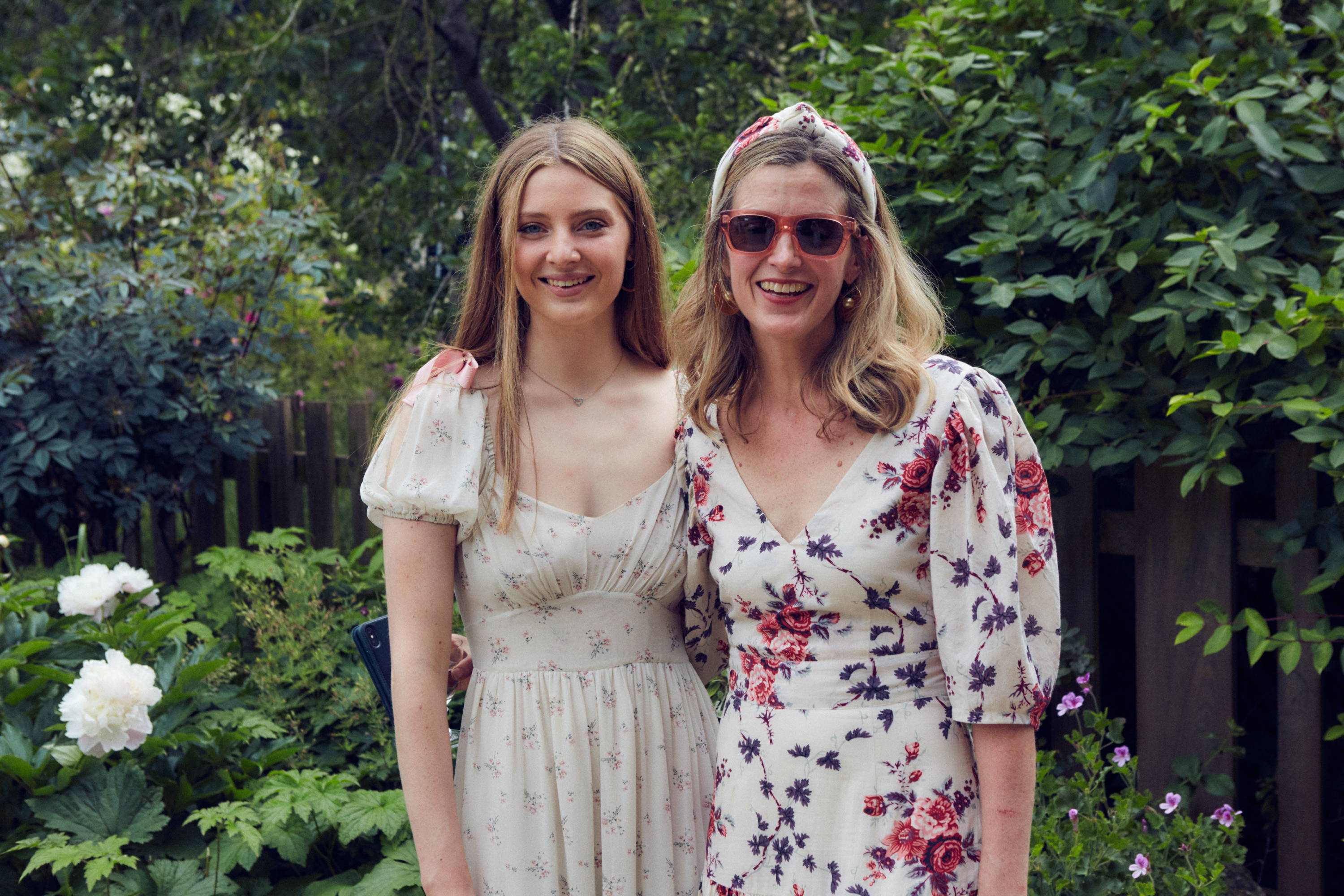 Amanda Brooks and her daughter Coco Brooks