Having arrived moments after attending the Dior fashion show, Amelia looked radiant and ready to play dress-up with us at the Ritz in Paris. Lovely as can be, we adore this British beauty for her ballerina-like elegance, genuine & gracious nature, and effortless style with a touch of edge and a sprinkling of tattoos.
Amelia has worked in fashion both on and off the catwalk, as a model and behind-the-scenes with brands such as Dior,  Azzedine Alaia, and Bulgari while studying at The University of Edinburgh. Here, she shares her love of dancing, a tradition passed down by her mother, her charitable endeavors with War Child and No More Plastic, plus what she loves to collect and her key to happiness.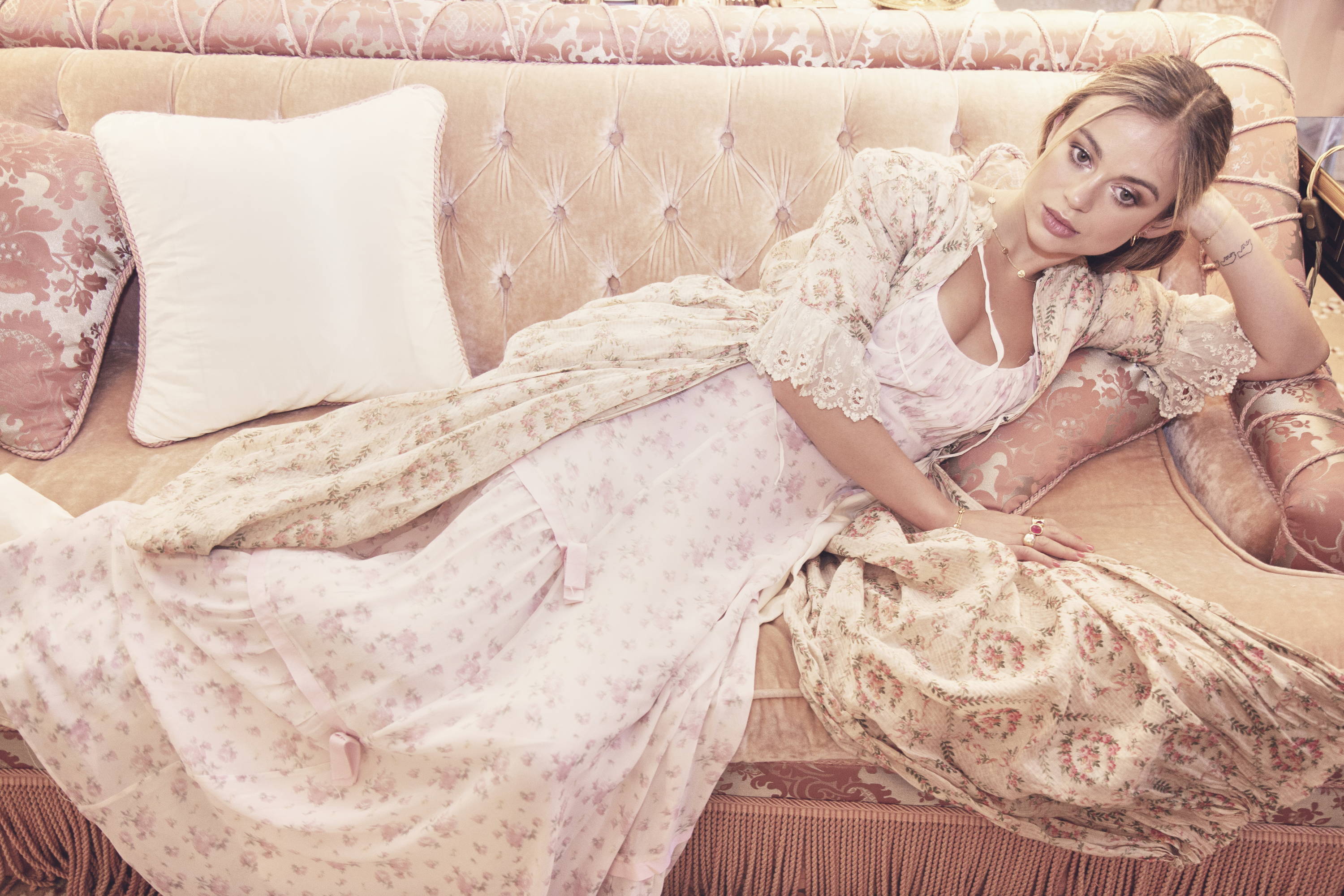 WHAT WAS IT LIKE TO GROW UP IN ENGLAND?
The best! I grew up in Cambridge cycling everywhere.
WHAT ARE YOU STUDYING AND WHAT DO YOU WANT TO DO WHEN YOU GRADUATE?
I'm studying French and Italian at Edinburgh - I have a few ideas up my sleeve, but we shall see where it all leads!
WHAT CHARITIES ARE YOU WORKING TO SUPPORT?
War Child which has become very close to my heart with ever-increasing levels of children affected by war around the world, charities like this need a ton of support. I'm also working as an ambassador of No More Plastic  @nomoreplasticco a movement to rethink our future and use of plastic.
IT SEEMS LIKE YOU TRAVEL A LOT, WHERE IS YOUR FAVORITE PLACE TO GO AND WHY?
Hmm so tricky! I love each place for its unique magic- but I treasure Brancaster Beach in Norfolk for the memories I've made there.
WHAT'S YOUR BEAUTY ROUTINE?
Cleanser, toner, serum, and moisturizer from Tata Harper which is the absolute best!
WHAT HAVE YOU BEEN COLLECTING OVER THE YEARS?
I collect posters from all the exhibitions I've ever attended with the intention to decorate my future home.
WHAT TRADITIONS HAVE BEEN PASSED DOWN FROM YOUR MOM TO YOU?
Dancing! My mama is the best dancer and wanted to be a ballerina. I love to dance as much as possible as it makes me so happy and I find it very therapeutic.
ANY ADVICE...
Yoga and exercise, in general, are the key to happiness and serenity. Also a sense of community that comes with joining classes. Edinburgh has the best yoga studio called Tribe, and the whole team is like a family