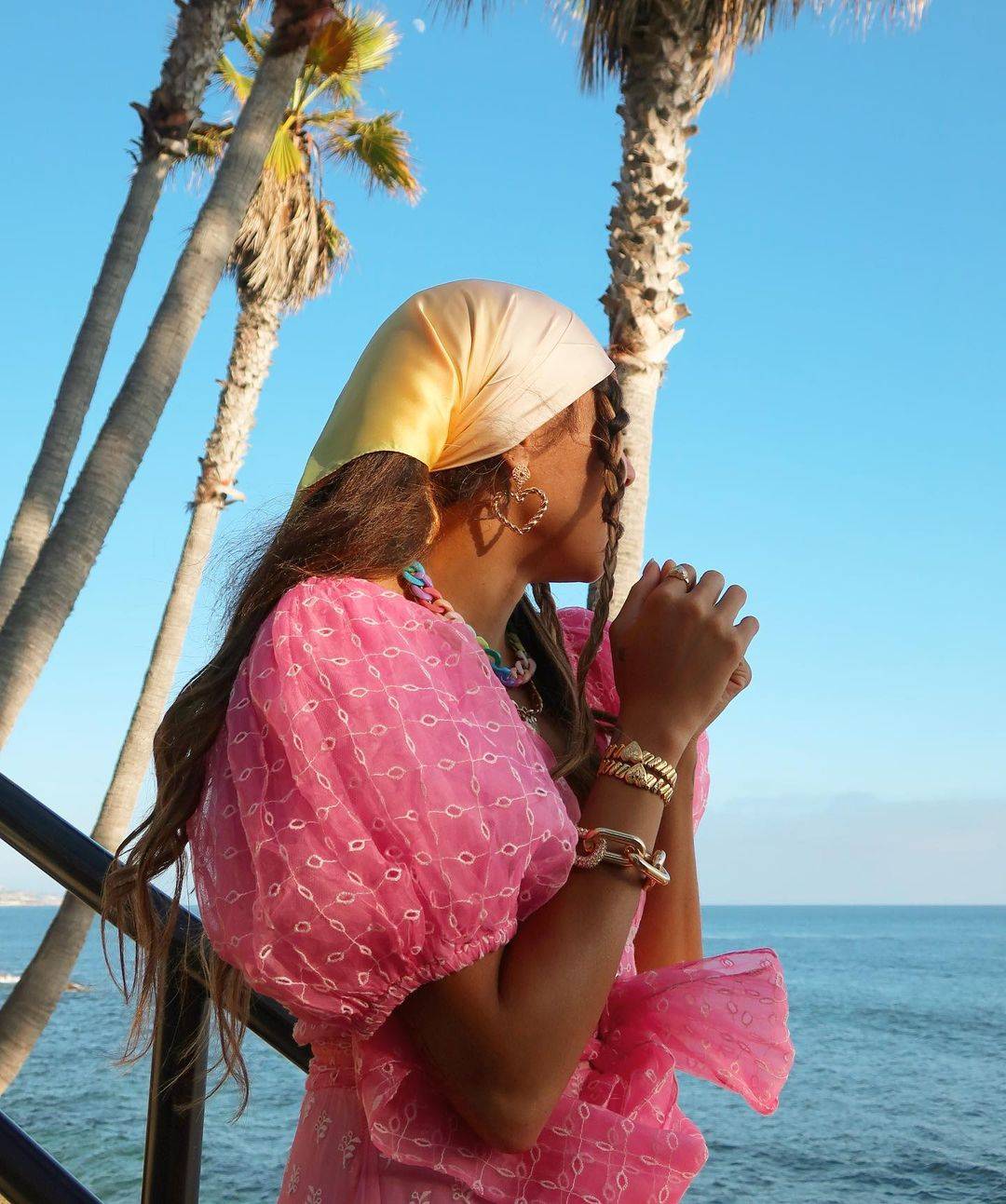 We're feeling the love for our creative and kindred spirit, Ashley, the founder of the jewelry brand, Humans Before Handles. A steadfast believer in the power of channeling your magical self through style, she shares her hope to inspire young Black women to follow their hearts and why it's essential for all humans' beautiful voices to be heard.
Nickname...
@TheAestheticGirl on Instagram
The ah-ha moment...
I started out running my own graphic design business, the Aesthetic Girl Design Studio, working and building other people's brands. As I dedicated my time to being their "best-kept secret," I realized I wanted to create something bigger than just myself. I wanted to create something that reflects my beliefs, where I can incorporate my love for design, entrepreneurship, and fashion into a business that inspires others to discover their own passion. I was inspired by my grandmother Vera, who's been decked out in glamour and gold jewelry for as long as I can remember. As a kid, I would go through her jewelry box and dress up in her earrings and necklaces to gain a confidence I'd never known before fashion. My first line was mostly gold-plated, pearl, and acrylic jewelry to honor her influence.
Celebrating diverse styles around the world...
I see value in representation, and I think it's essential to explore all humans, cultures, styles, and traditions. I like finding inspiration in different colors, textures, patterns, materials, and processes in making jewelry for me and my business. I want to see diverse, unique pieces and voices to incorporate into our brand. As a business that says we're made for all humans, we should value and represent all humans' roots as well.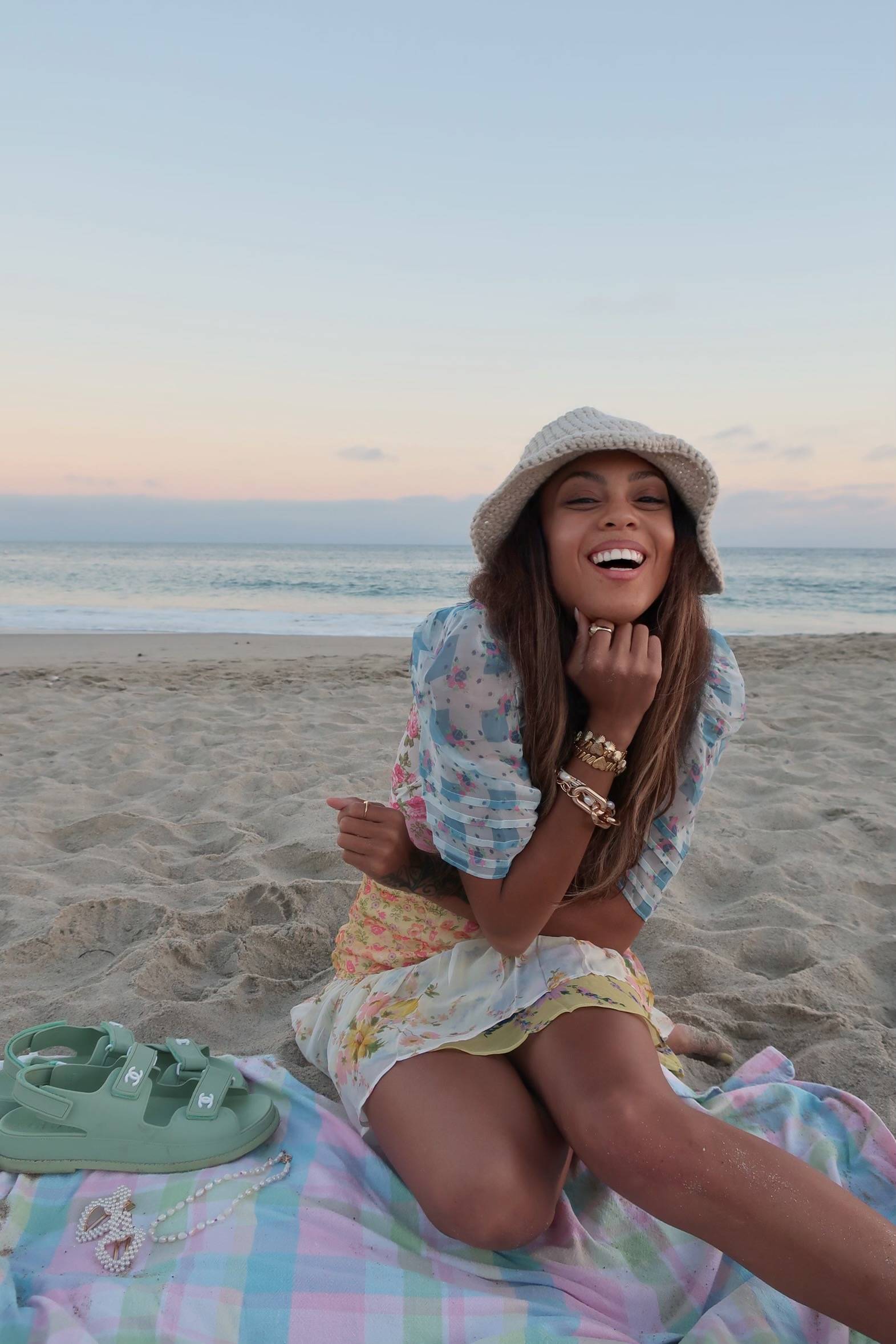 Personal style...

Reflects where you're coming from, where you're going, and how you're feeling. It speaks before you do and must always be true to yourself because it is your first statement to the world. My personal style reflects how multidimensional I am - on any given day, I can be girly, sporty, or a tomboy - but it also reflects my lifestyle. If I'm vlogging or going to brunch with my girls, you might catch me in a LoveShackFancy dress, but if I'm skateboarding or playing football with my guys, I'll be in the newest Supreme and Nike dunks.
Inspiring other young Black women through your work and achievements...

I hope to inspire young Black women in high school and college, particularly those who have a passion for art and fashion but aren't sure where it will take them. I want my journey to show them the path doesn't have to be straightforward, black and white - I have a psychology degree, worked in the corporate world, owned a graphic design business, then built a jewelry company. I followed my heart, which led me to where I'm supposed to be, even if the journey didn't make much logical sense. I also hope to inspire moms who don't think they have the time or capability to follow their dreams because they're busy with kids. As long as we put ourselves first, we should be happy and proud of our accomplishments, no matter how big or small.
Black History Month represents...

To me, Black History Month represents all those that have come before me and their journeys. Their struggles, obstacles, and triumphs have all laid the path for my success. In 2020 and 2021, I've seen an exponential growth in the appreciation of Black-owned businesses and entrepreneurs, which I believe is only possible because of the endurance of those who came before us. They fought, protested, and died for my chance at success and confidence in today's world. This month should be dedicated to further understanding their individual stories by opening conversations and lessons to our peers, elders, and children. In the coming years, our non-black counterparts have become more willing to learn and understand our history, but we can always continue to grow and better ourselves as well. We should dedicate this month and every month to teaching our children, friends, and family about who came before us so they understand where they can go in the future.
Something you love...
Indisputably, my daughter. She continually makes me more conscientious of my actions, what I say, and how I treat others. She makes me want to keep pushing to become a better role model and success story so that when she grows up, she understands that her dreams can also be easily realized if she works hard and has a vision.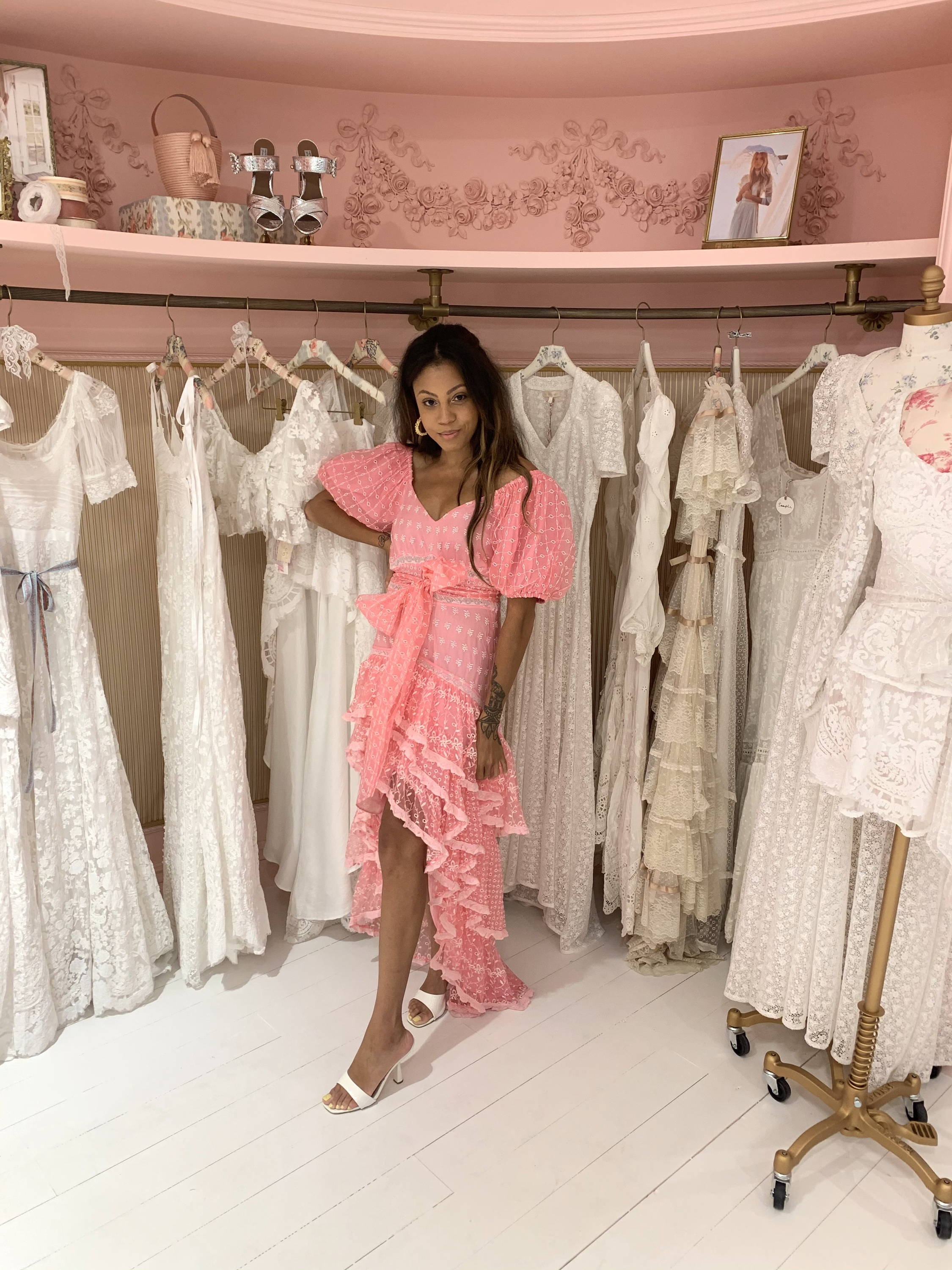 Favorite way to spend the day...
Start with coffee - I'm a huge coffee drinker, at least several times a day. I usually go up to my building's rooftop in the morning, put my feet in the pool, and look out over the city as it wakes up. Afterward, I'll get my daughter up and ready for school, then meet up with my girls to get their tasks lists together and completed. Once work is over, I like to detox with a walk, trip to the grocery store, or some retail therapy if I'm feeling extra ambitious. I'll come home and cook with my daughter, maybe watch a show together while we're eating. After she goes to bed, I like to have some time for myself in the evening: I'll make a cup of tea, read some articles, maybe browse Pinterest for the latest trends. Then it's just winding down with a shower and sleep!
One hope you have for the future...
One of my future goals is for Humans Before Handles to become a household name in the eyes of millions of customers. I want to encourage women to expand their personal styles and looks by stepping out of their comfort zone with ambitious new accessories. I especially hope my brand can bring confidence and color to the lives of women all over the world.
A quote to live by...
"See you, do you, for you." At the end of the day, always make sure you're putting yourself first and that you're happy. You don't have to make decisions for anyone but yourself, and even if you upset some people along the way, you'll end up where you're meant to be no matter what.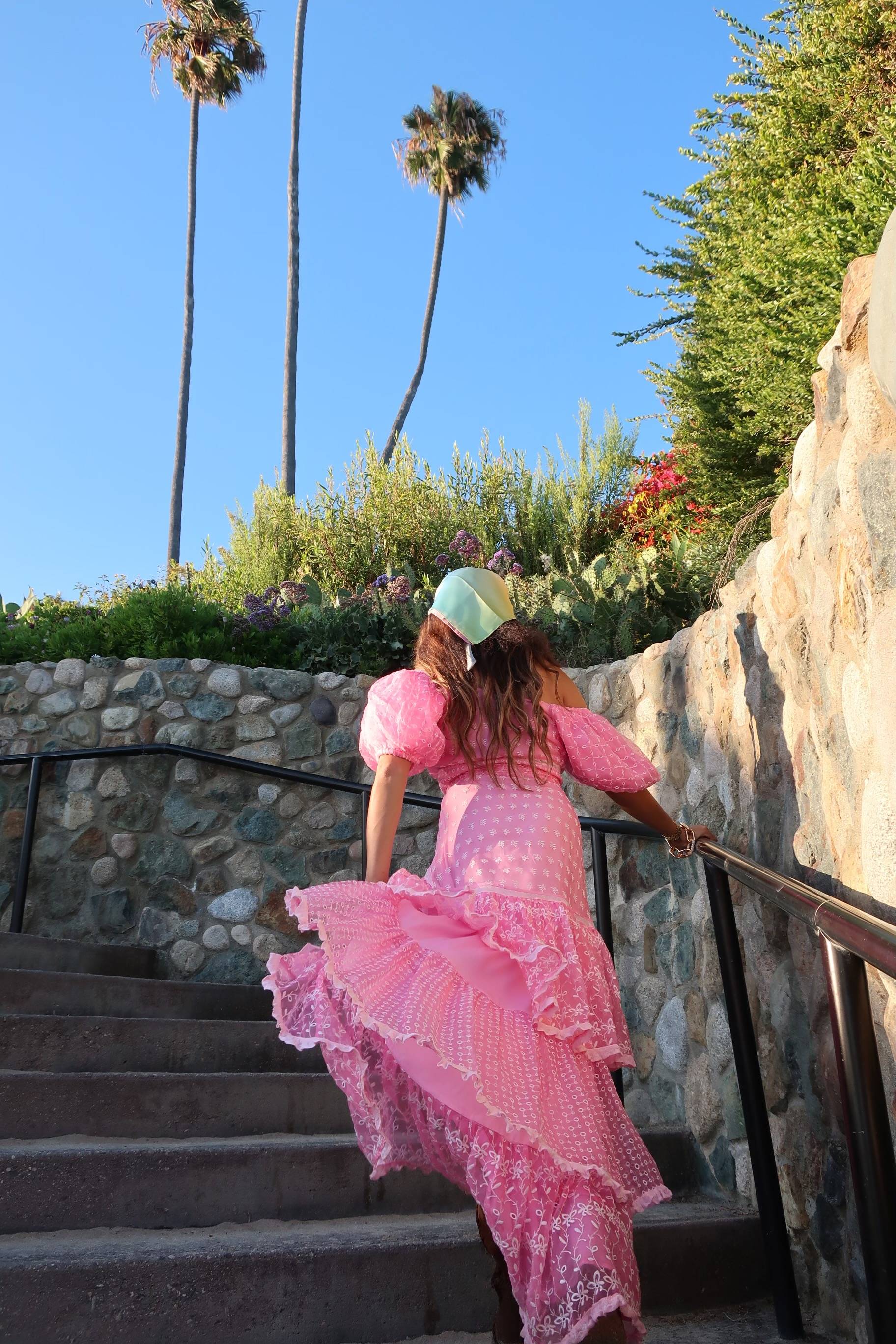 I've always wanted to learn how to sew. My style is so unique and crazy that I might want to one day make my own clothes and even design my own clothing line.
A daily ritual...

Coffee and cuddle time with my pets - I have a cat named Melrose and a dog named Wilson. After a long day of work, they always need cuddles and attention, so I make sure to get that in late at night.
Something that changes everything...
For me, something that changes everything is kindness. Anyone can make the most significant difference with the smallest of gestures, and with that, one kind person can change lives..