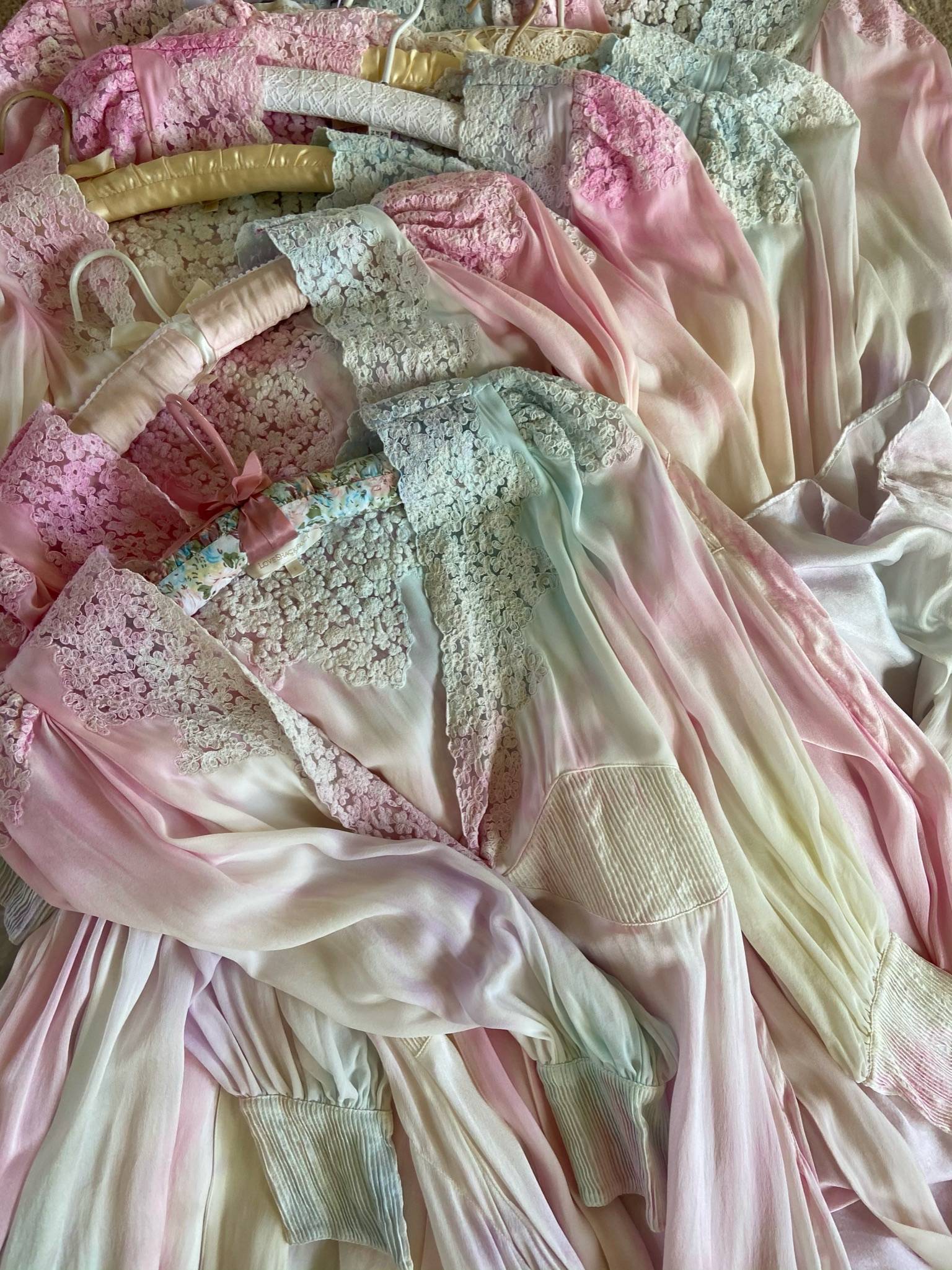 Special one of a kind hand-dyed vintage silk slips personally sourced from around the world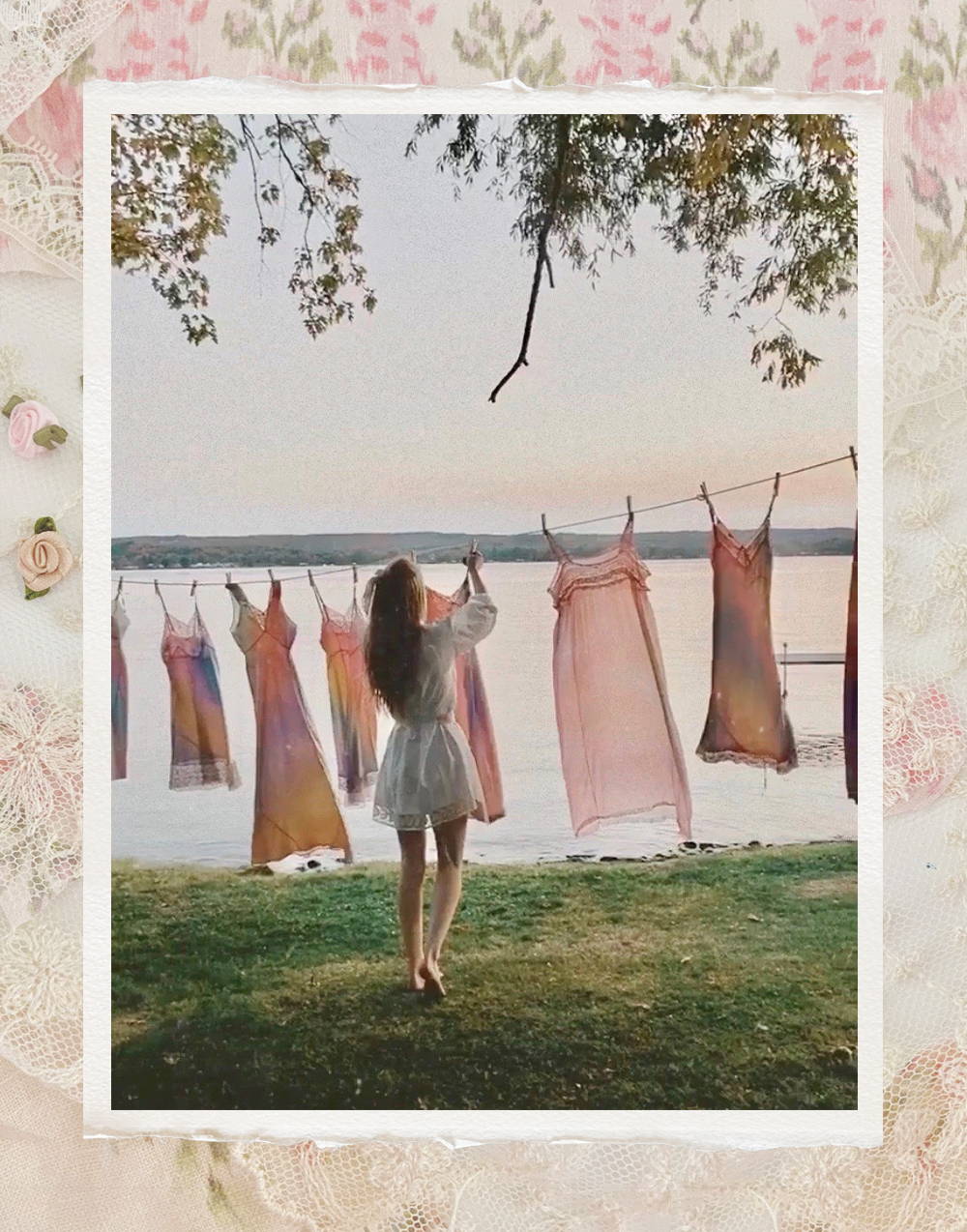 and reimagined using LoveShackFancy scrap materials, novelty embroidery, hand appliqué, and intricate lace details.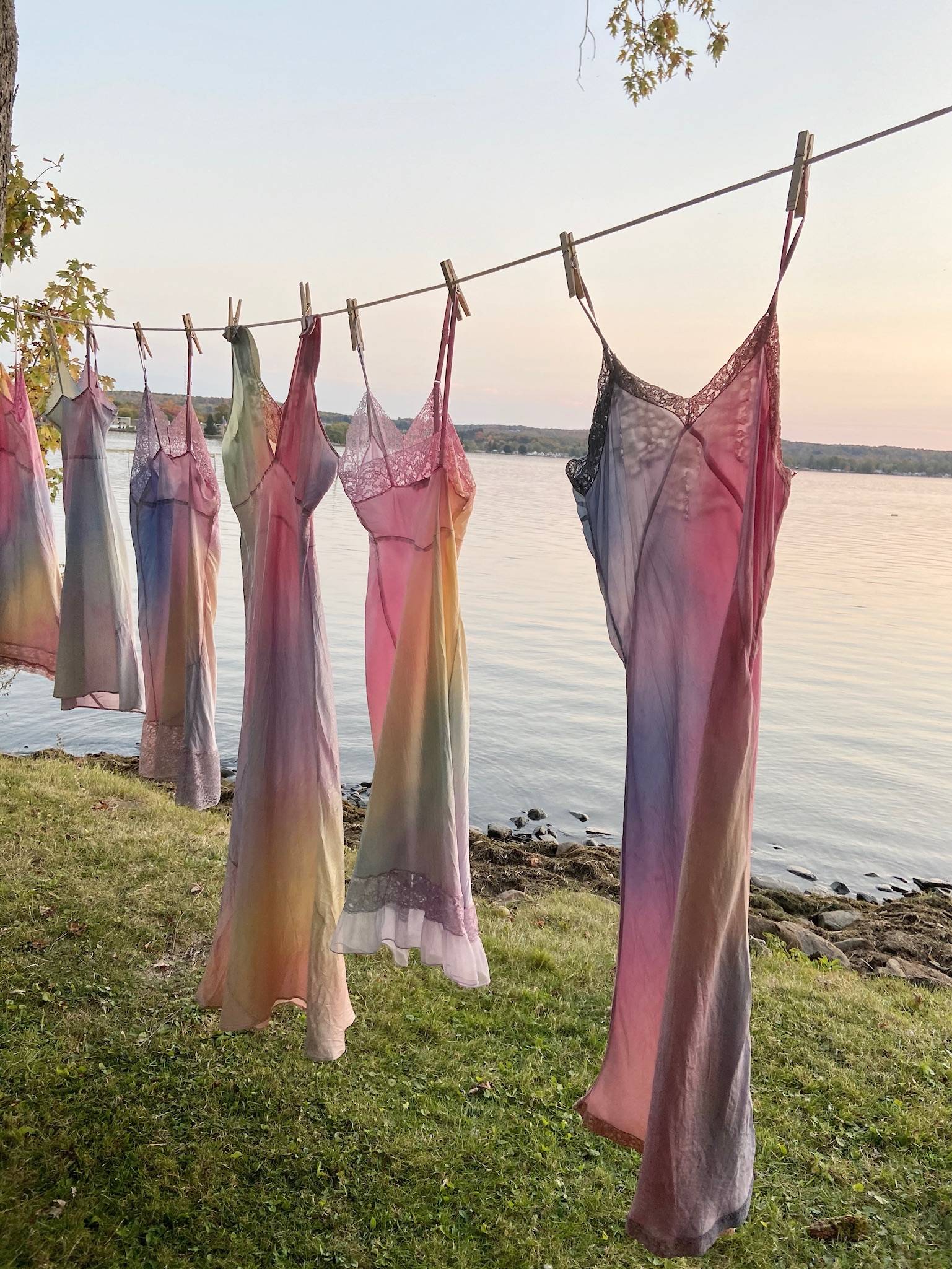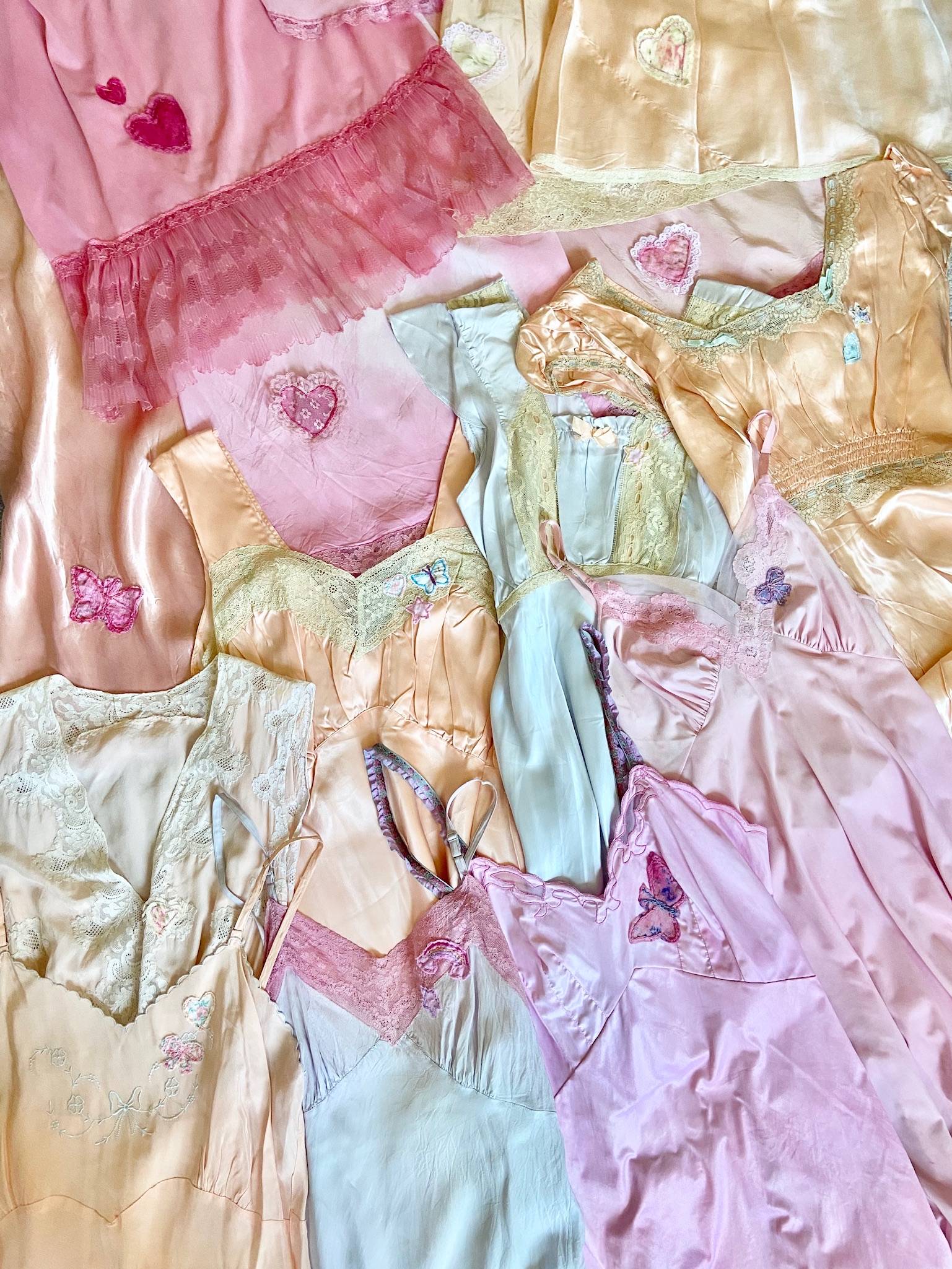 Every piece unique and hand-dyed with a sweet little floral print patch and antique trims.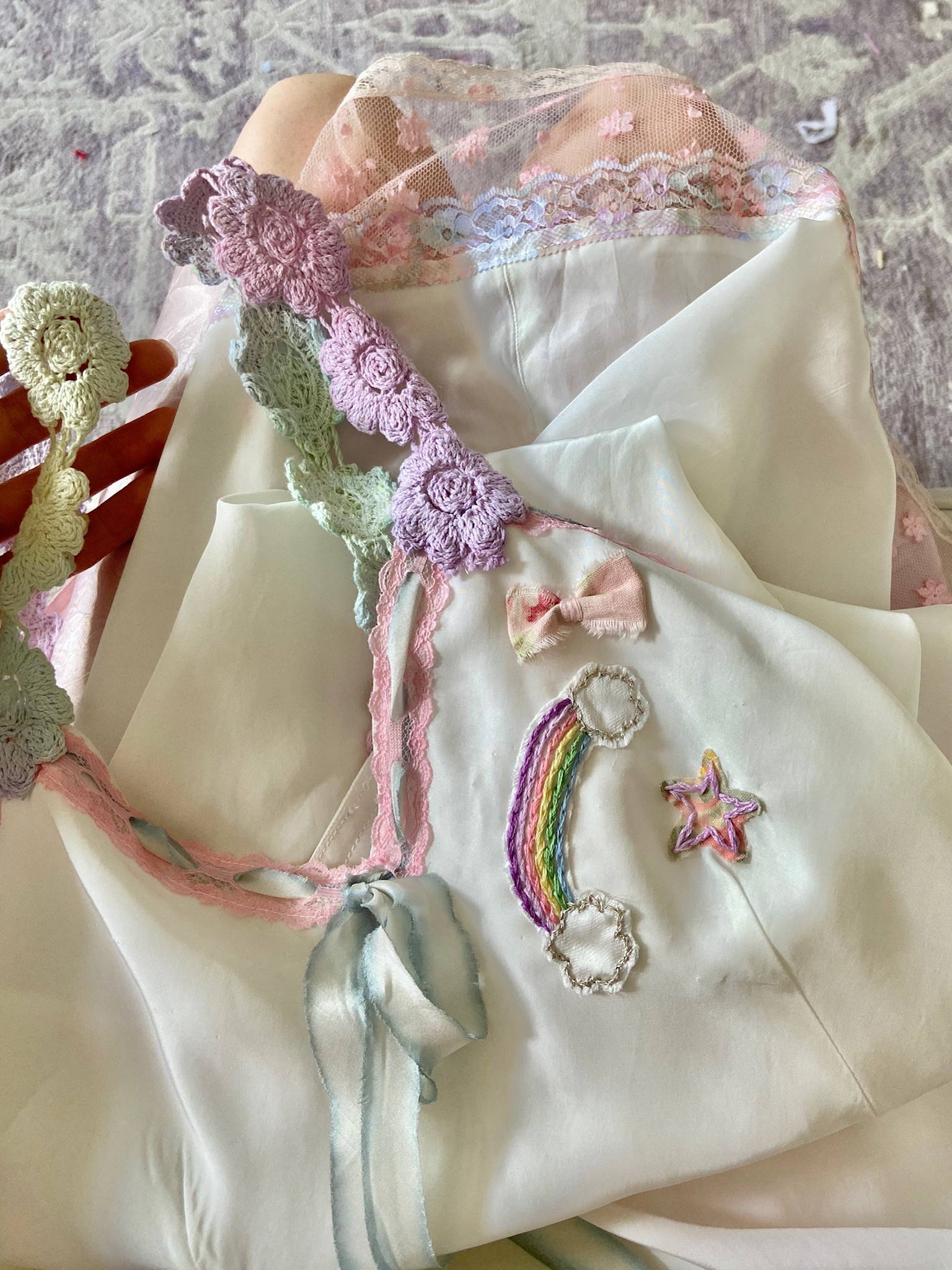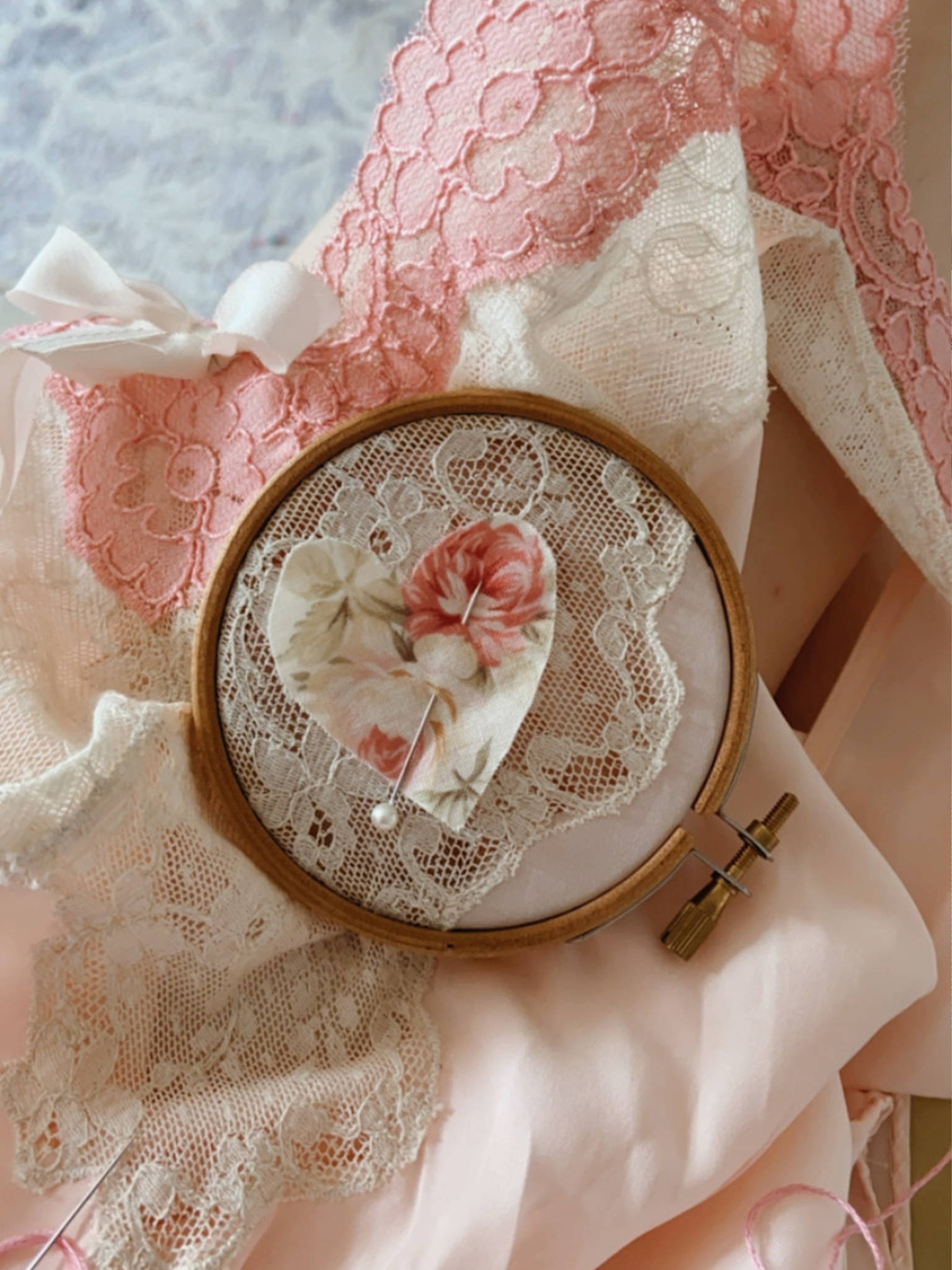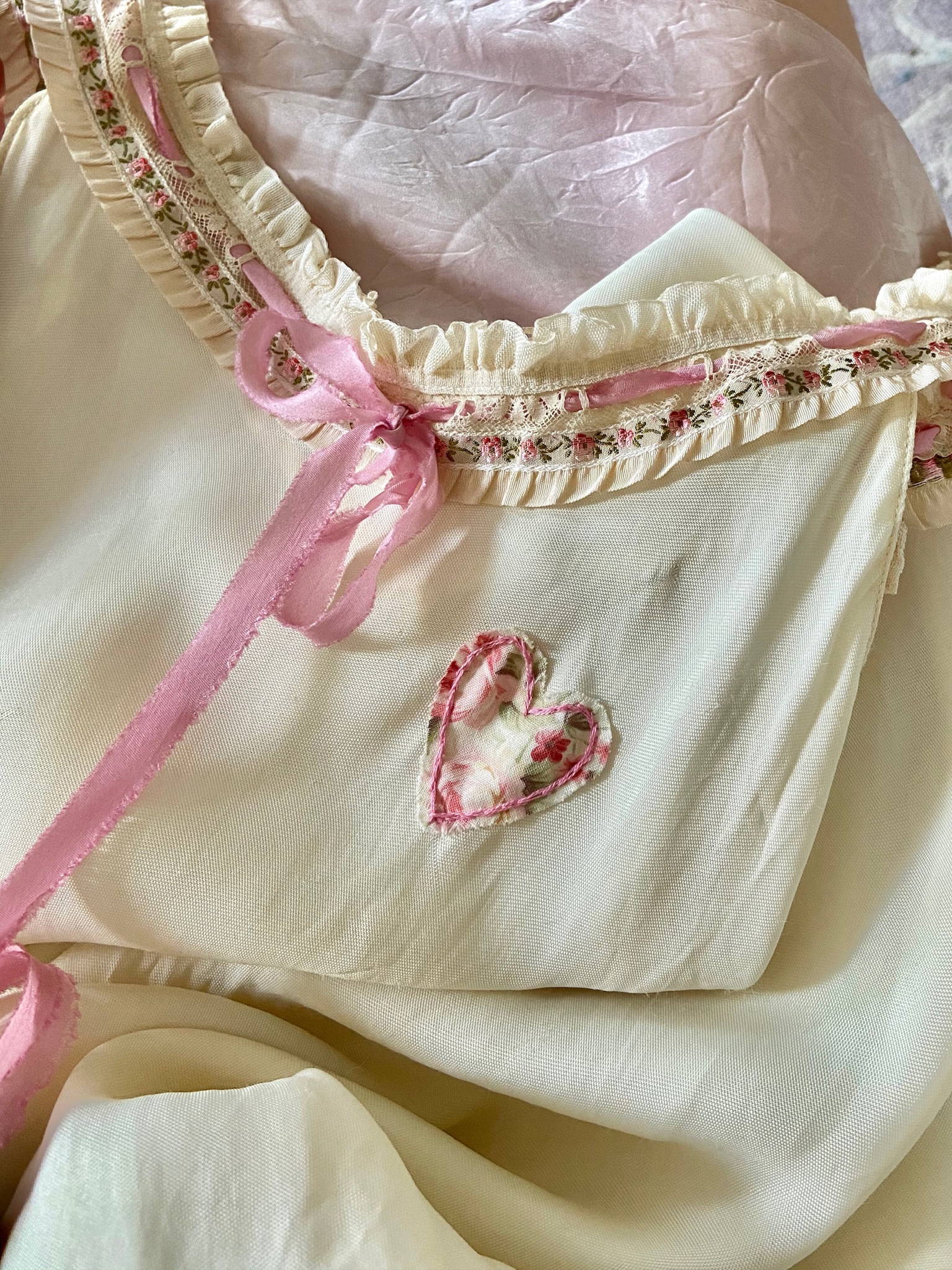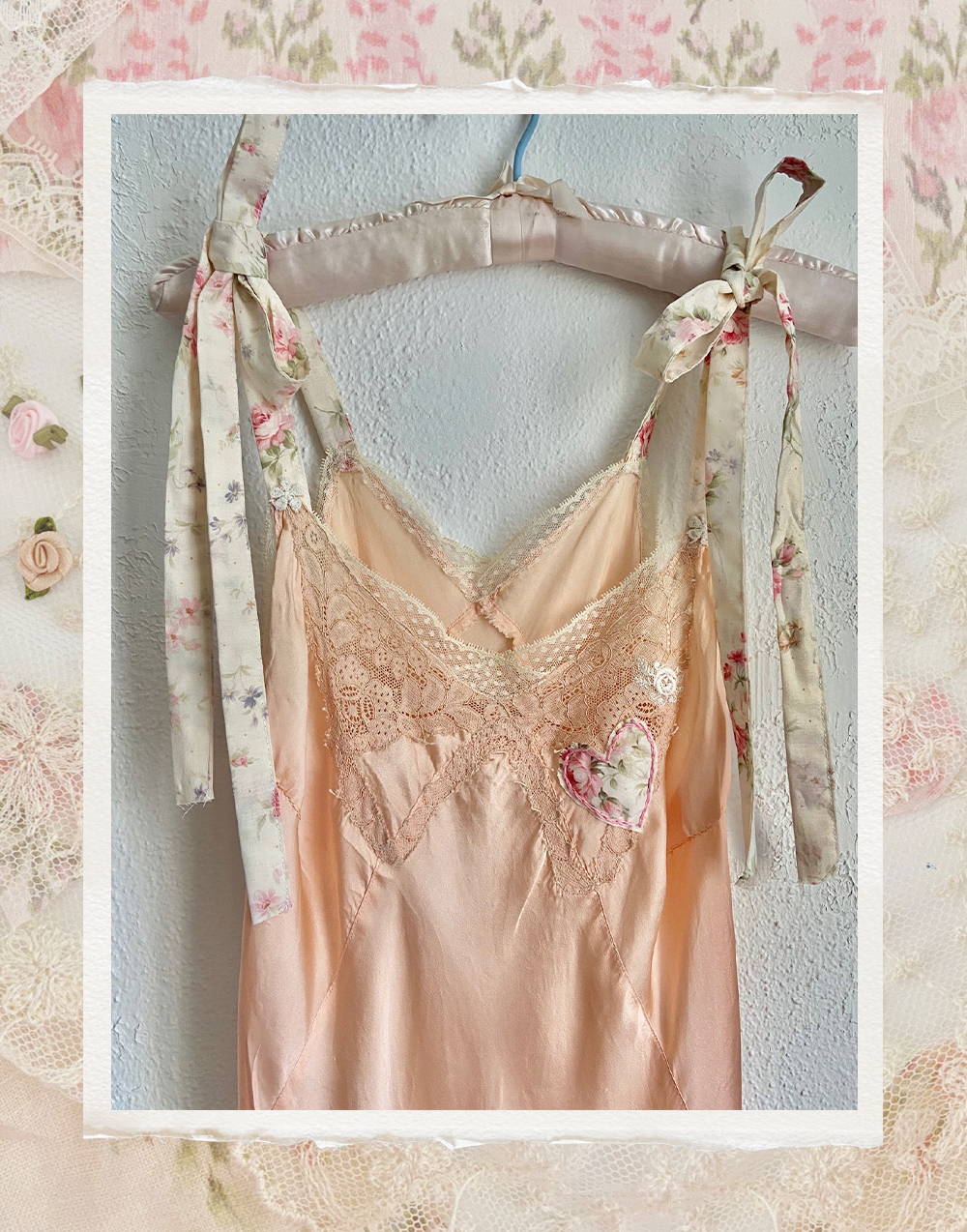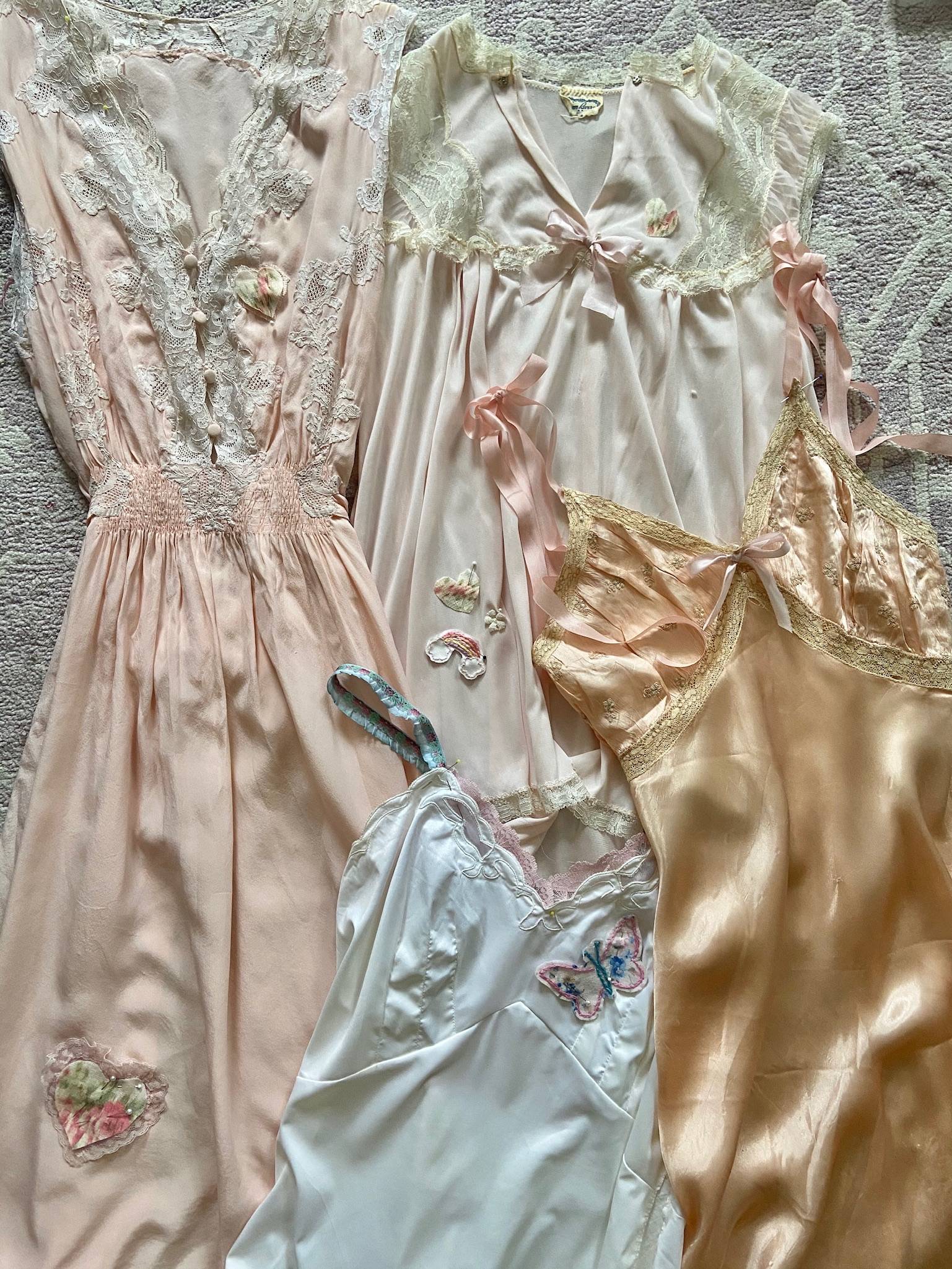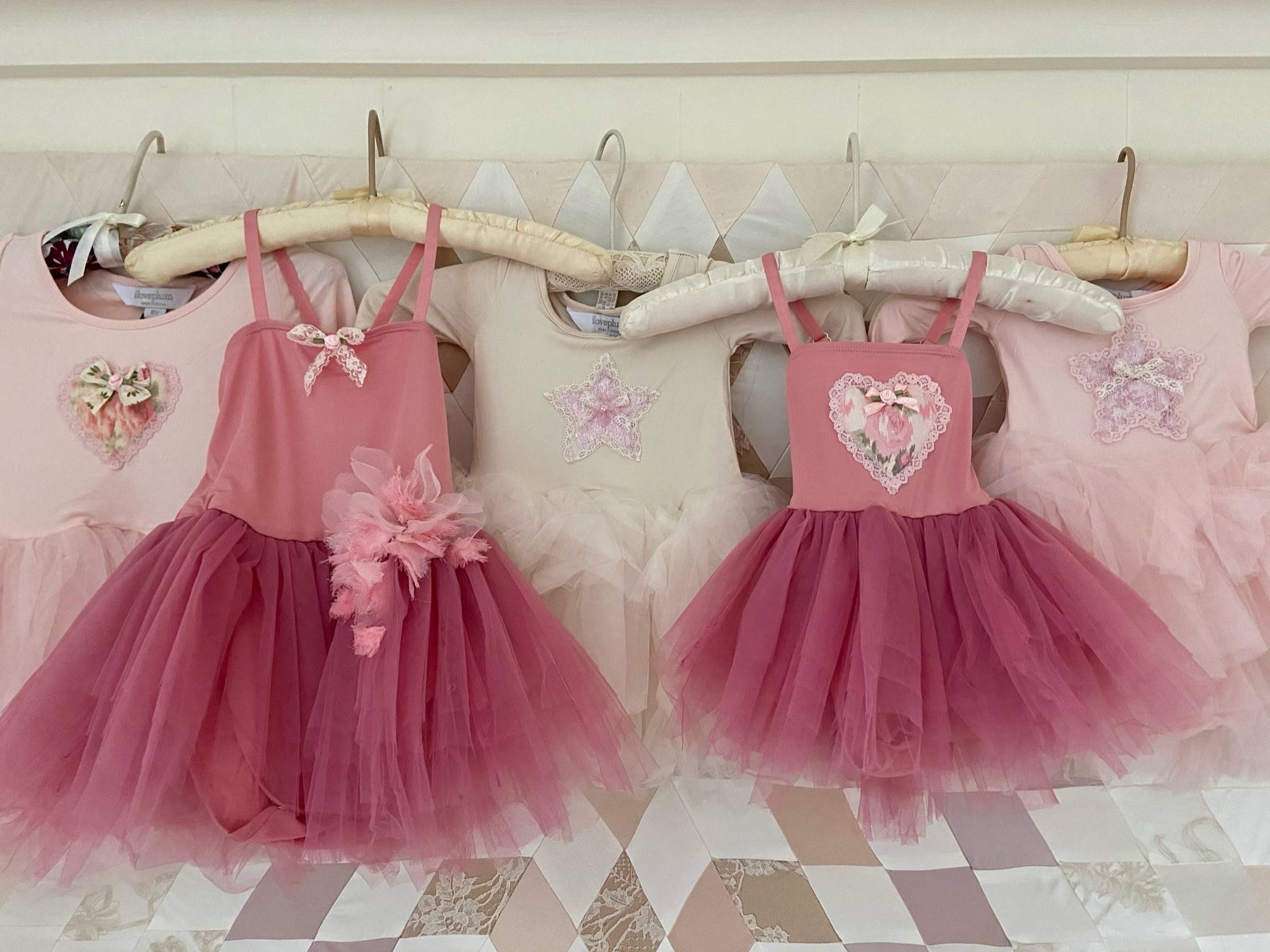 Perfectly girly in every way and handmade for twirling, I Love Plum tutus customized with one of a kind appliqué embellishments available exclusively in our boutiques.