During these days, we're going back to our roots, tie-dying and hand-dipping fabrics from home.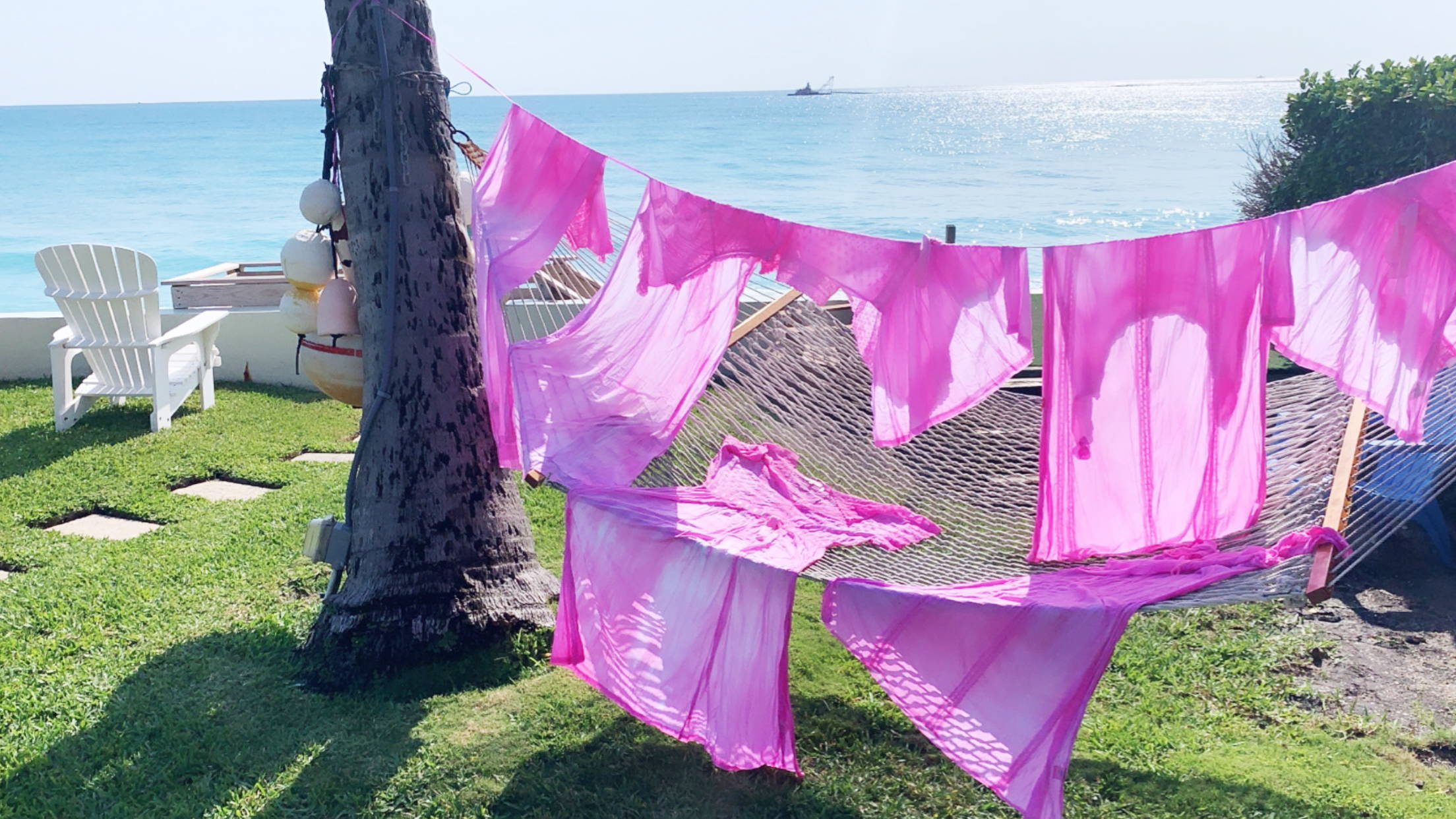 Hand-dying is part of who we are. LoveShackFancy was founded from our backyard in the Hamptons; we hand-dyed every dress, with love, for the first two years ourselves. Follow along as we dip-dye our dresses and fabrics using a mix of our forever favorite fuchsia dye and local flowers that emit color if you can find. Here in Palm Beach, Bougainvillea runs wild and natural emits color which we have mixed in the with dye.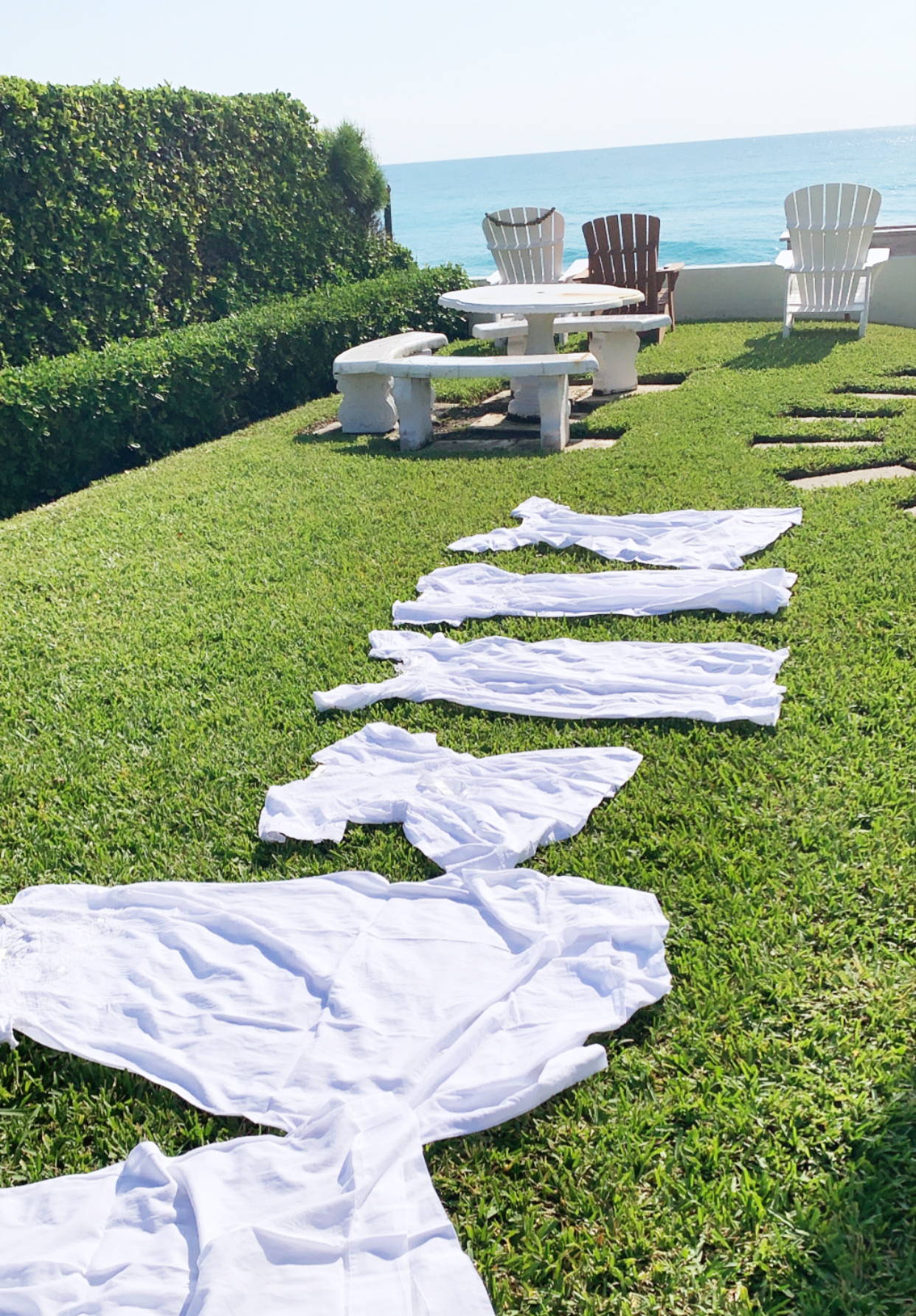 Gather your old dresses and linens...
bring new life to your home or refresh your closet with a touch of color.
What you'll need:

Cotton or silk fabrics or old dresses

A bucket
RIT Fabric Dye (we are using the color Fuchsia)
---
Step One:
Gather your cotton or silk fabrics (no synthetics or blends)

Step Two:
Fill the bucket with cold water and add 2 tablespoons of RIT dye plus flowers (if you have) to emphasize the color; let sit for 6 hours.

Step Three:
Roll up and wrap fabric like a rope to create high/low variation in the color. Dip in dye-bath.

Step Four:
Remove from dye and rub with one of the flowers from the bath to create deeper tones in certain areas.
Step Five:
Rinse with cold water and lay out to dry.
Step Six:
Once dry, it's ready to wear or set your table!
Just a note.. because the dye is not set, please be sure to keep separate in the laundry or wash with like colors so as not to bleed.