As we've slowed down, we're spending more time in the kitchen
mimicking meals from the restaurants we miss dearly plus getting inspired by our favorite chefs from around the world.
Recently, local and incredible Palm Beach chef Gabrielle Coniglio @chefgabrelle (the sister of our designer Christina), surprised us with the sweetest delivery of the most beautiful homemade floral pasta.
So, of course, we asked her to share the recipe with us to inspire more joy in all of our kitchens.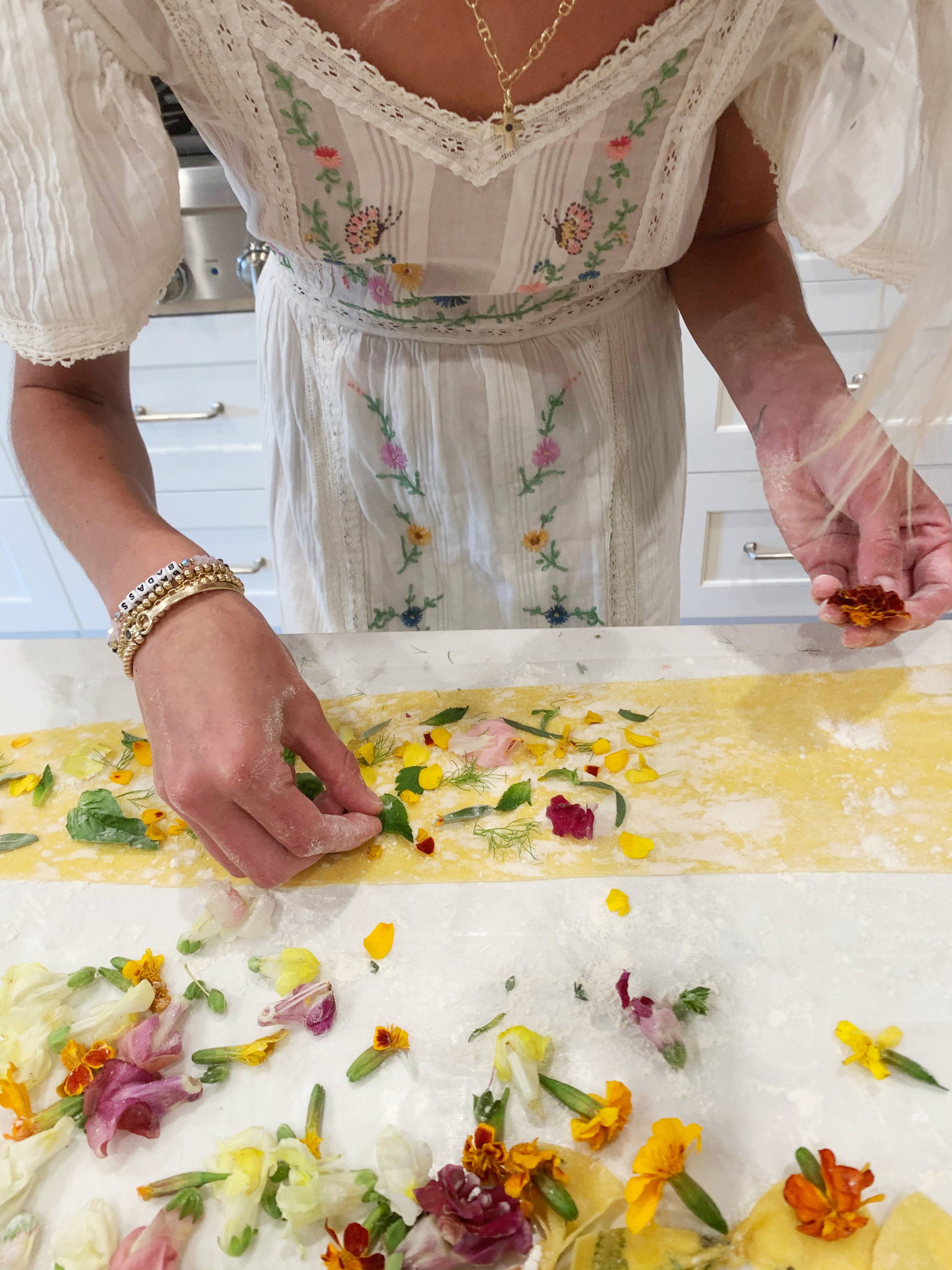 What you'll need:
Refer to your favorite homemade pasta recipe; we love Bon Appetite.
Then, once the dough is ready to roll out...
Step One:
Set the scene for your herbs and flowers before you start to roll. Use whatever herbs and flowers you love, but keep in mind that rougher herbs like rosemary may cause the pasta to break so it's best to use finer herbs.
For this batch, I used a mixture of tarragon, basil, Italian flatleaf parsley, sage, chive tips, baby thyme, and an array of colorful edible flowers.
Step Two:
Roll out your pasta according to the recipe you're following.
Step Three:
Once your pasta has been rolled through about 4 to 5 times, you're ready to place your florals and herbs. Place them on one side only then fold the other half of the pasta over to seal them in.

Run the dough through your pasta roller once more or until you've reached your desired thickness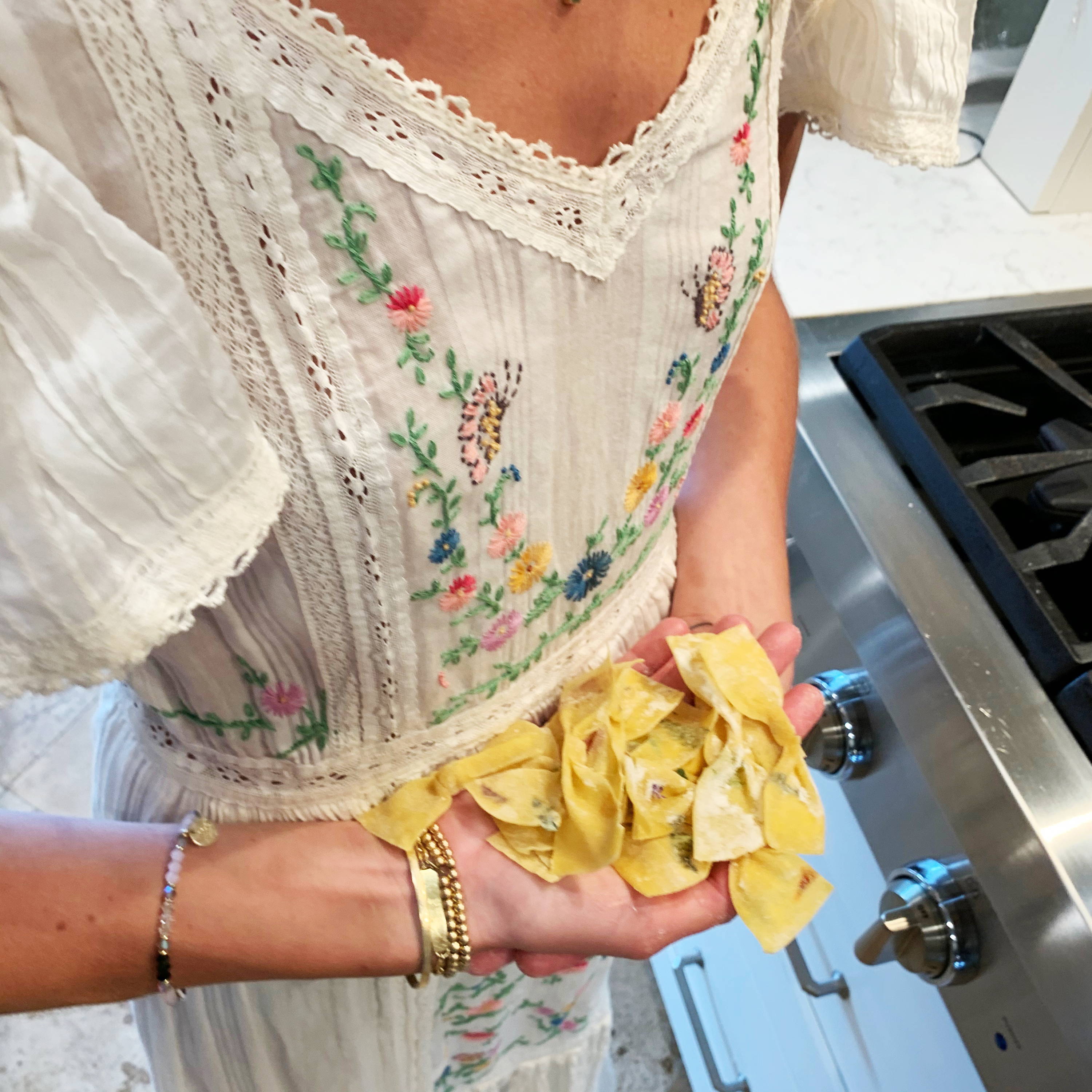 Step Four:
Let your pasta hang dry before prepping and cooking according to instructions.