So the story begins with our very special collaboration of timeless keepsakes and beautiful mementos meant to be worn, layered, and cherished by every generation.
A love letter steeped in femininity and old-world allure, dreamed up by Rebecca and Aerin, this capsule collection captures their shared love of nostalgia and flowers and is a true celebration of heritage and traditions.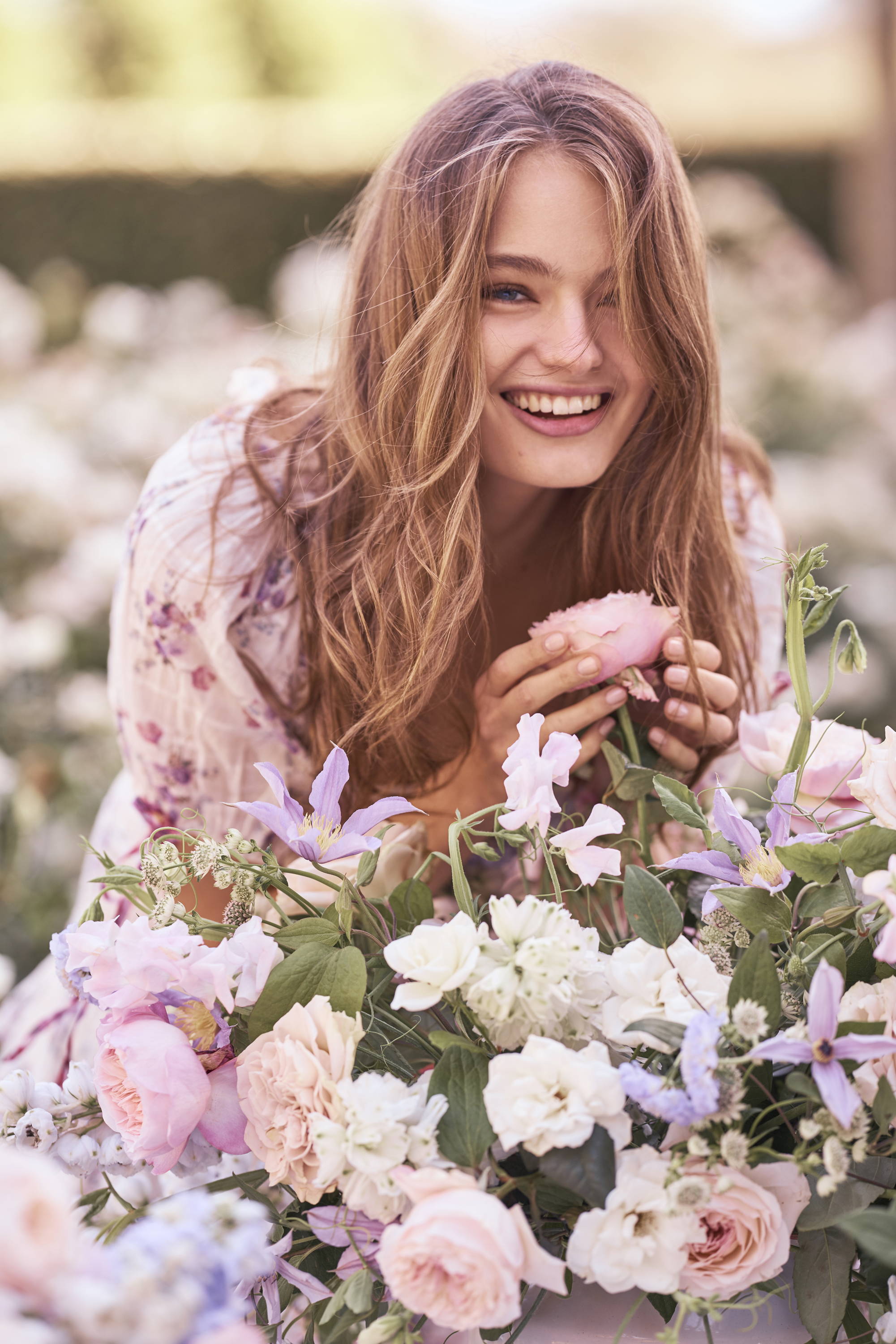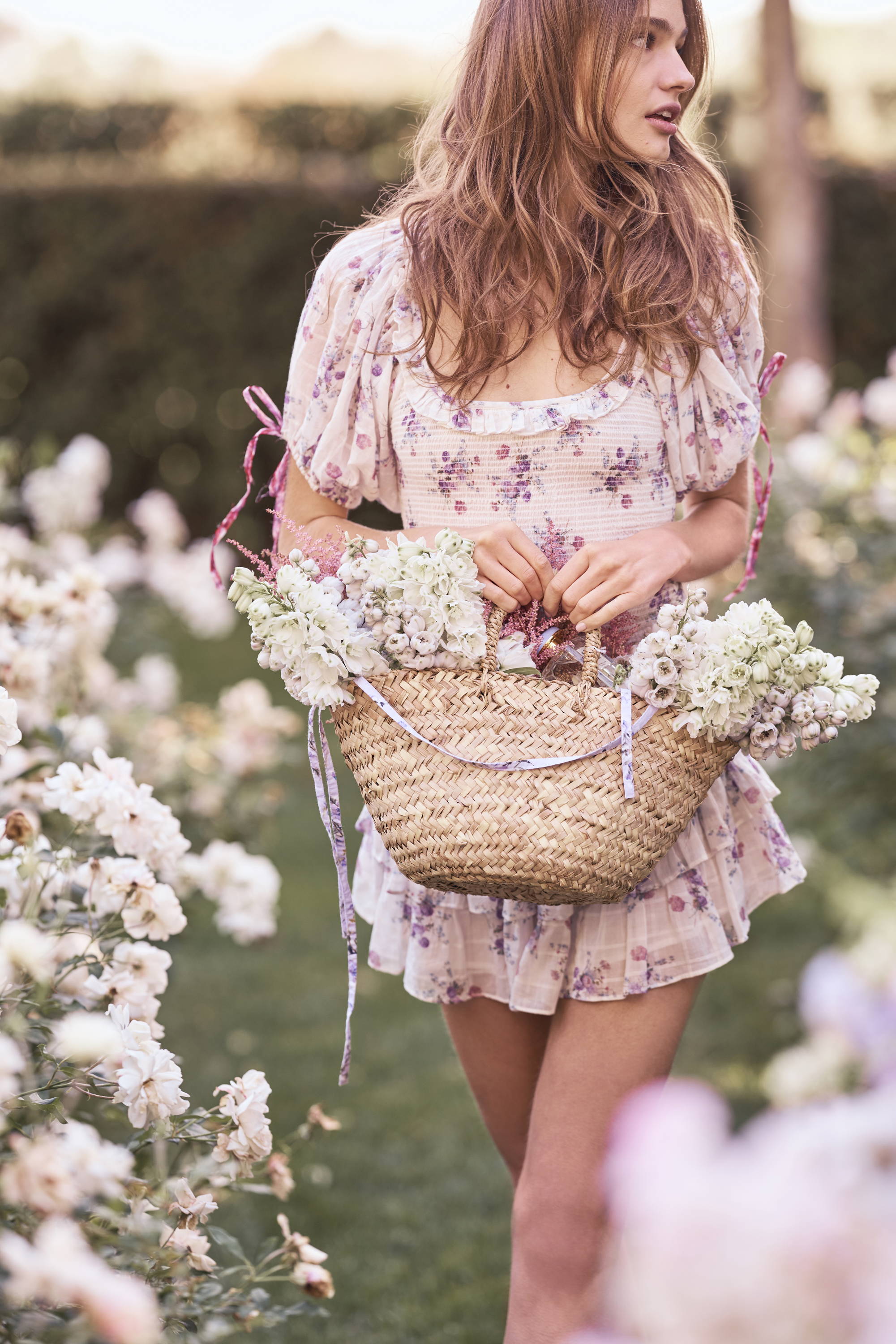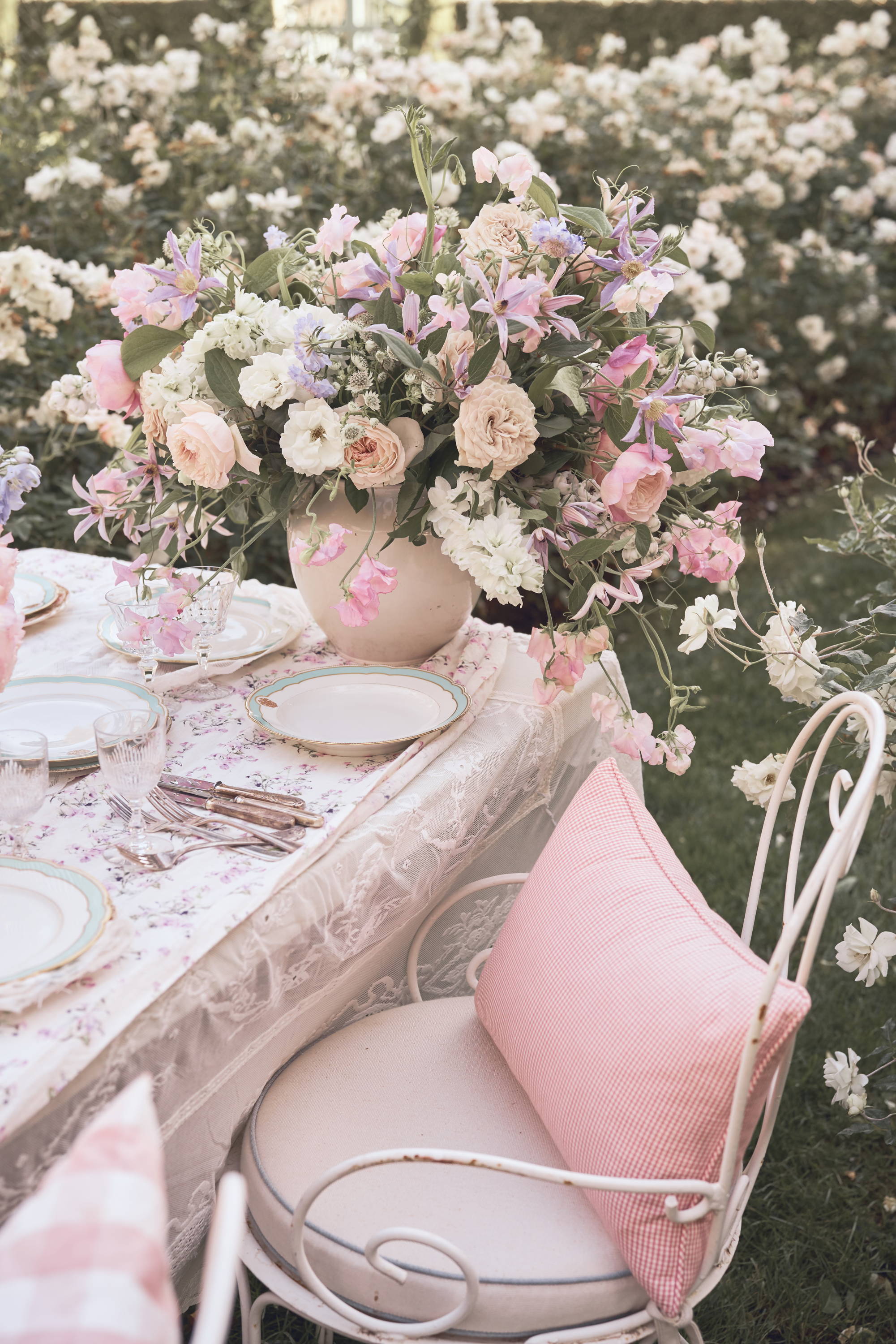 A poetic assortment of treasures intended to be passed down from generation to generation features our hand-painted Sweet Heart print in four different styles, perfect for every age and inspired by the romance of early 19th-century French garden dresses.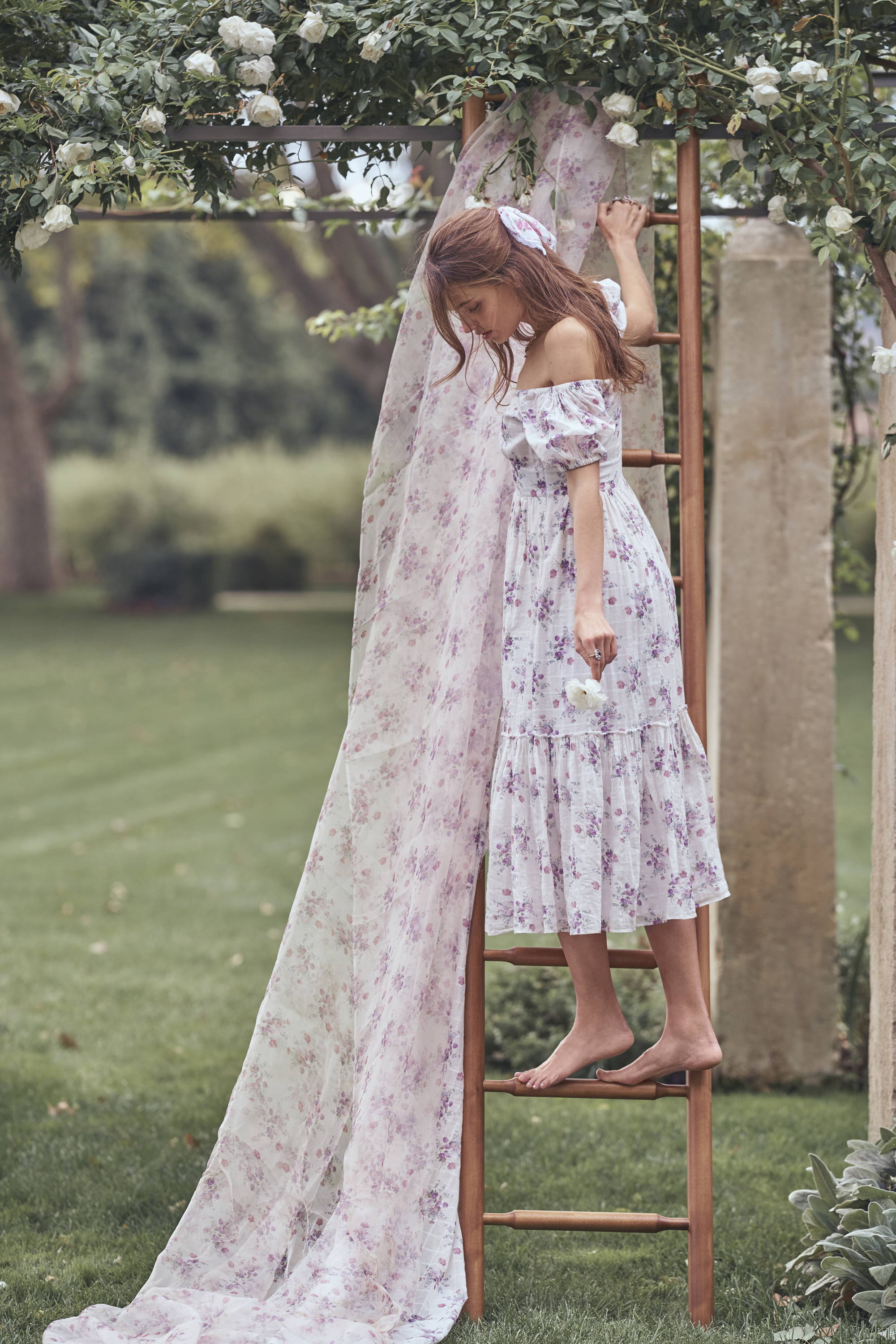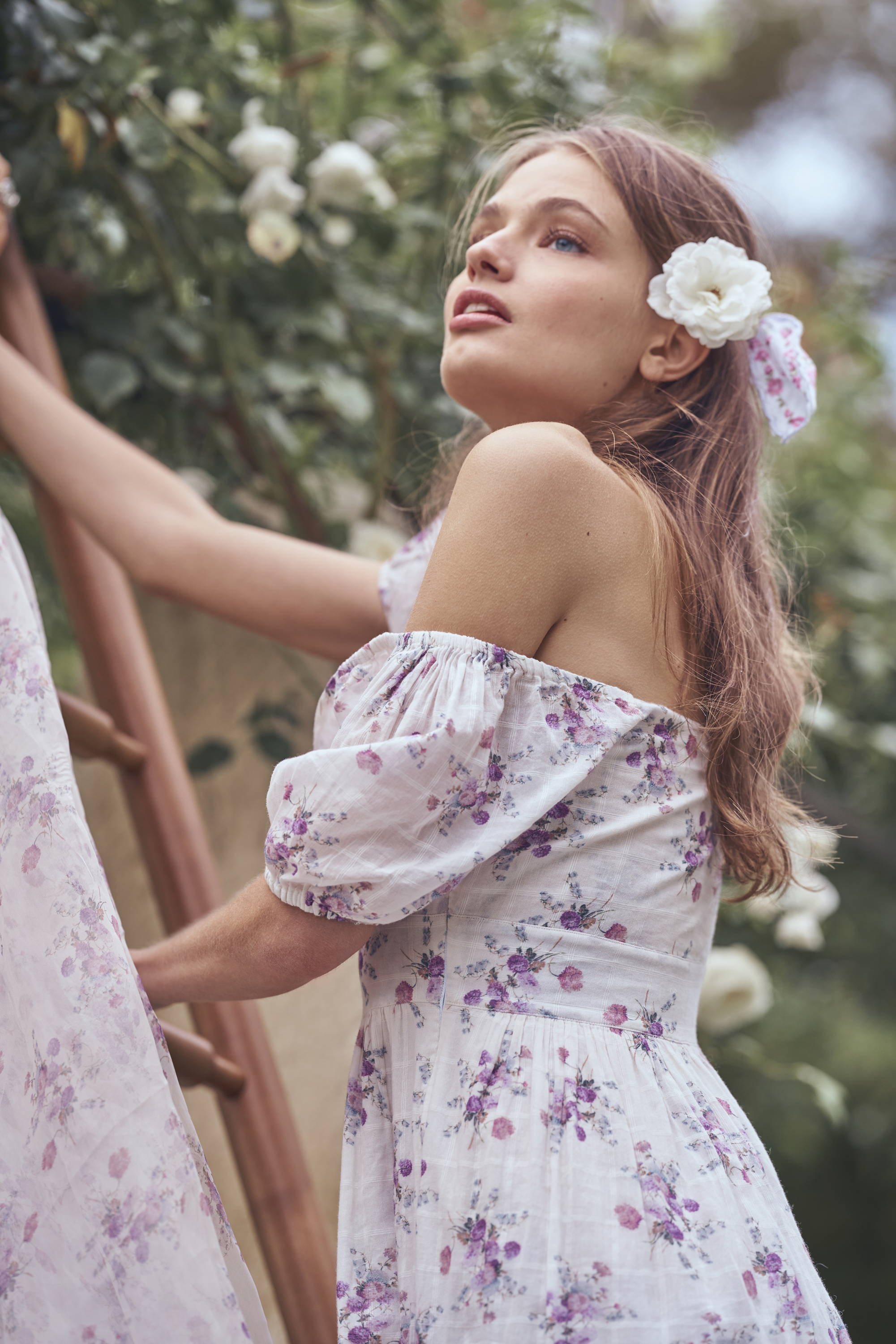 "Flowers are a part of my lineage and legacy... I don't know a world without them."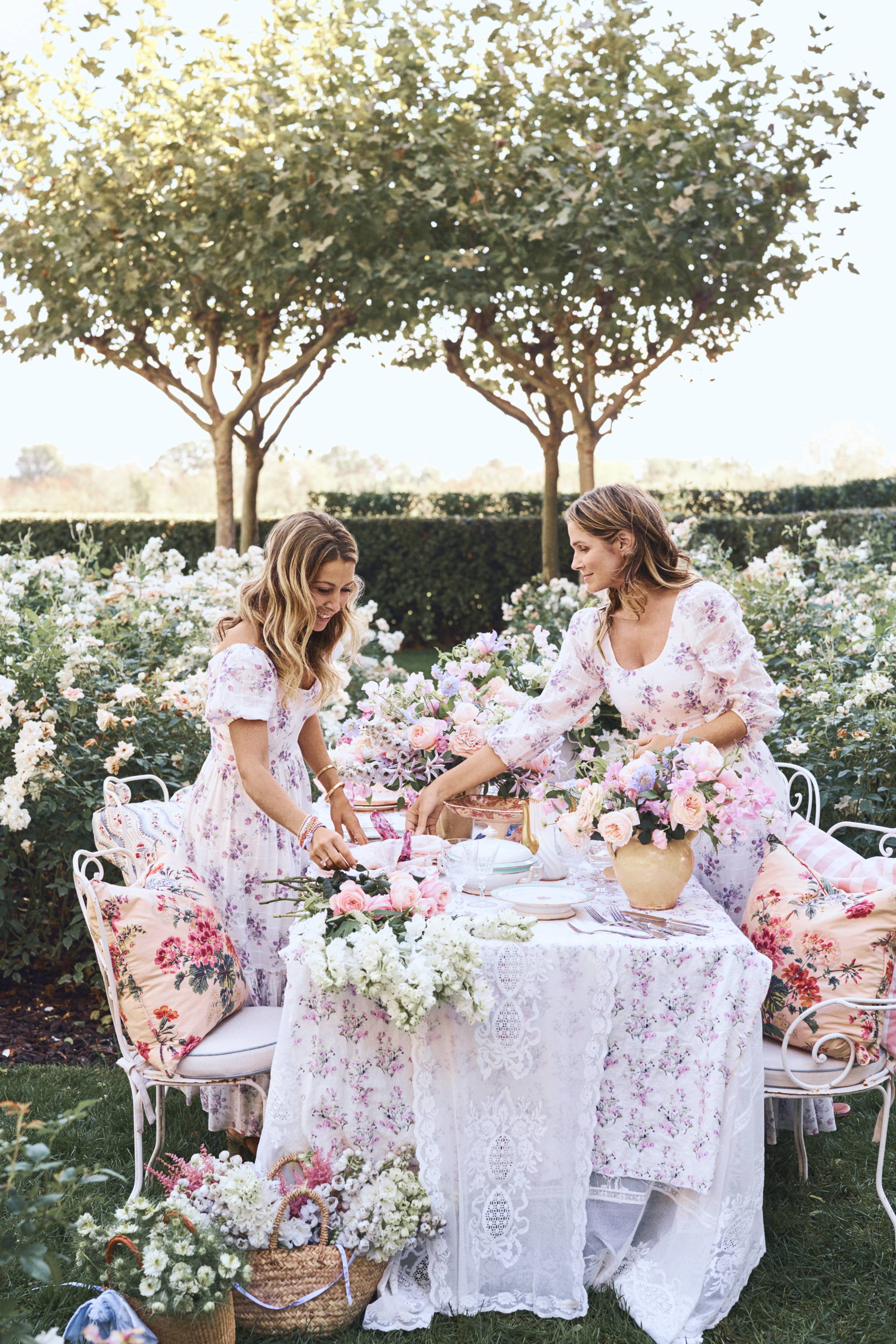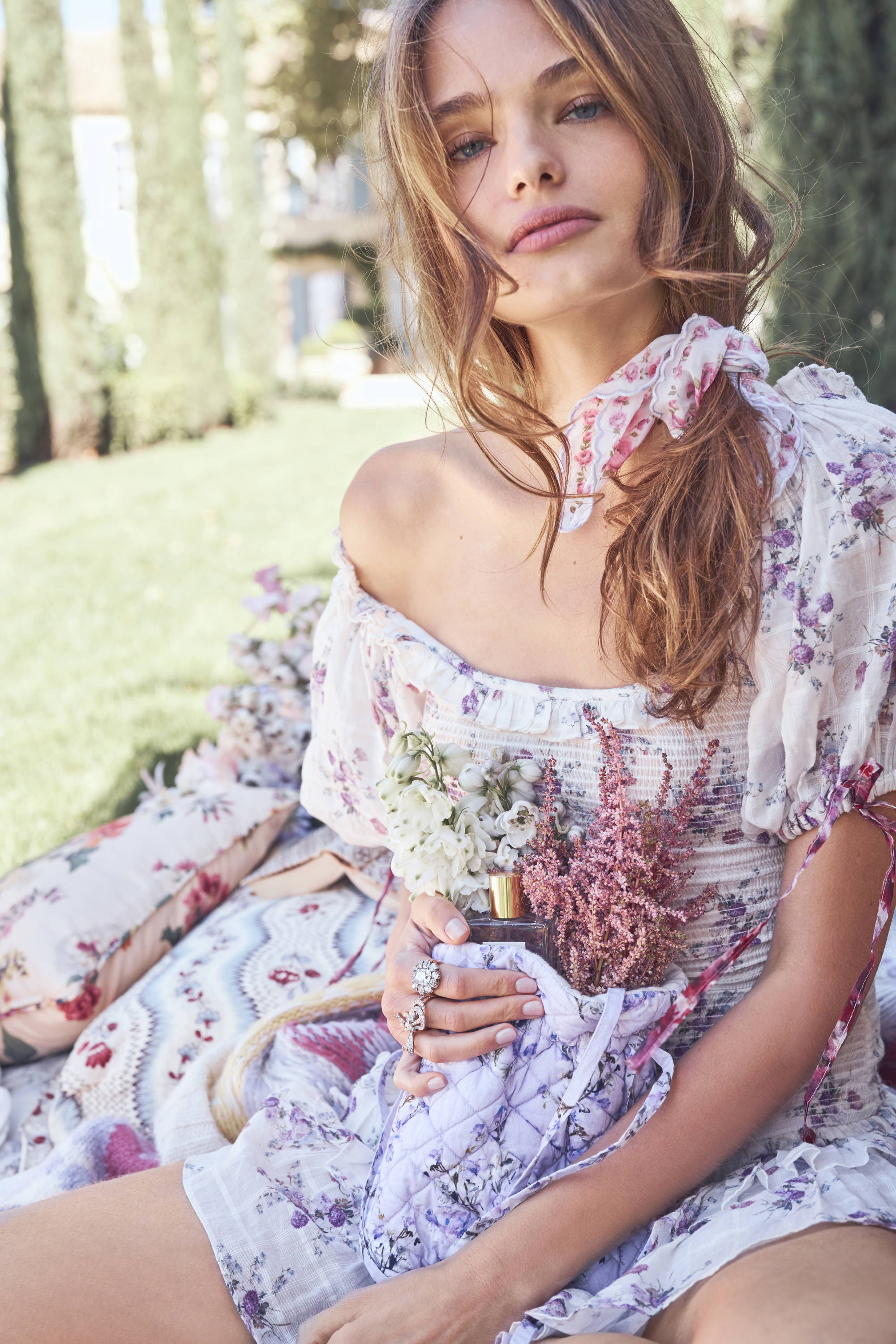 Along with our Aphrodite Orchid and Wild Geranium. A linen headband and drawstring pouch feature The Aphrodite Orchid print in a beautiful lilac-pink hue.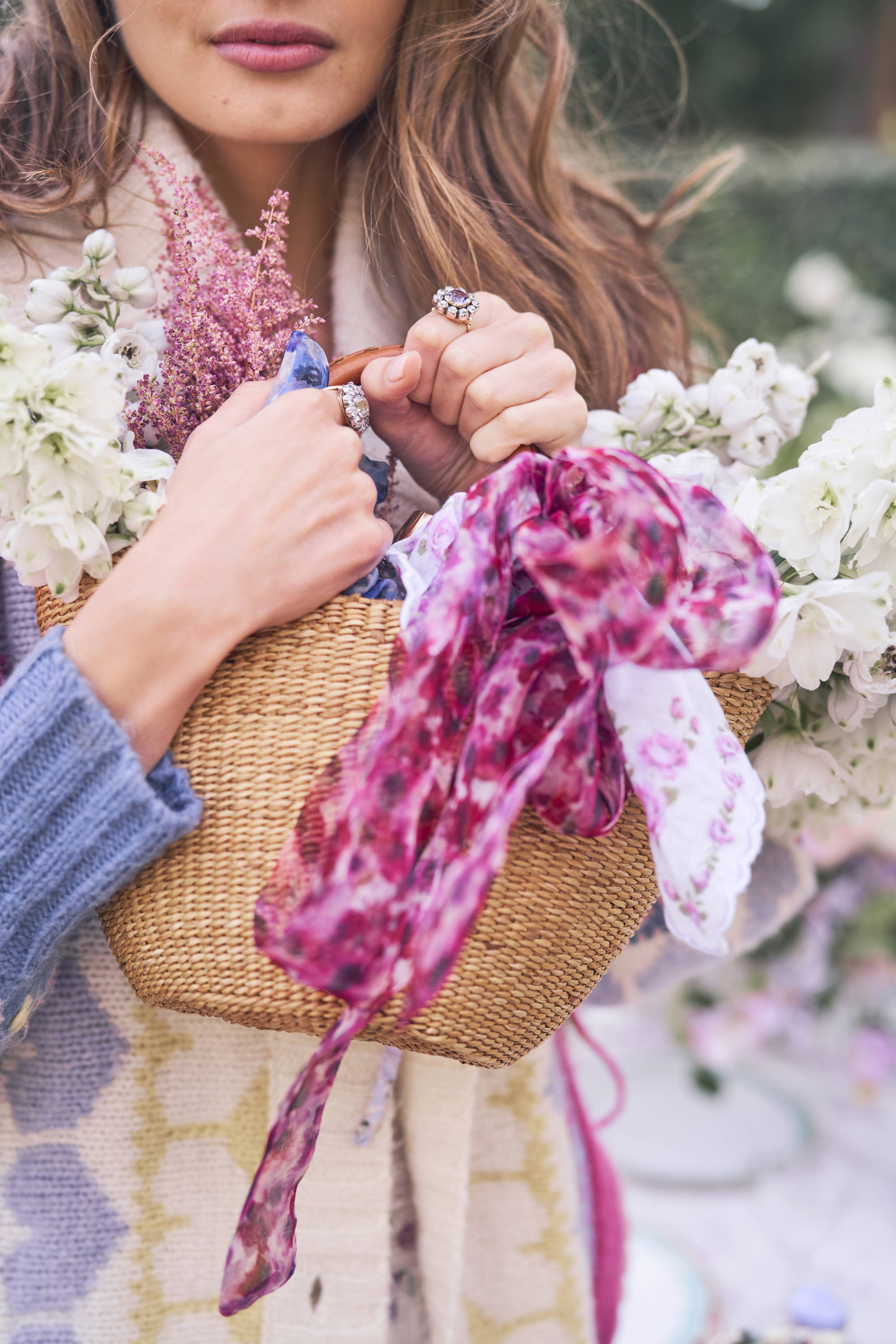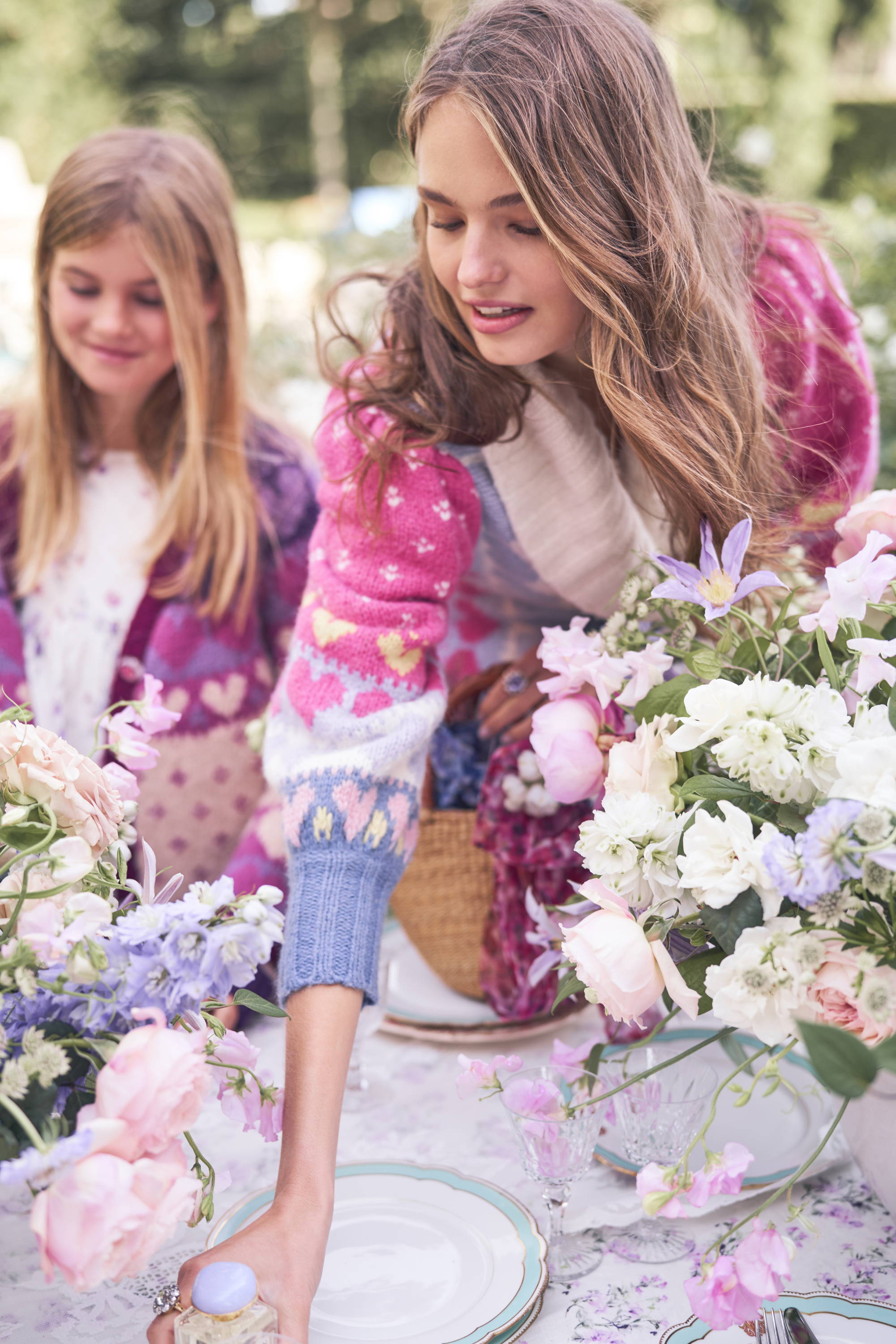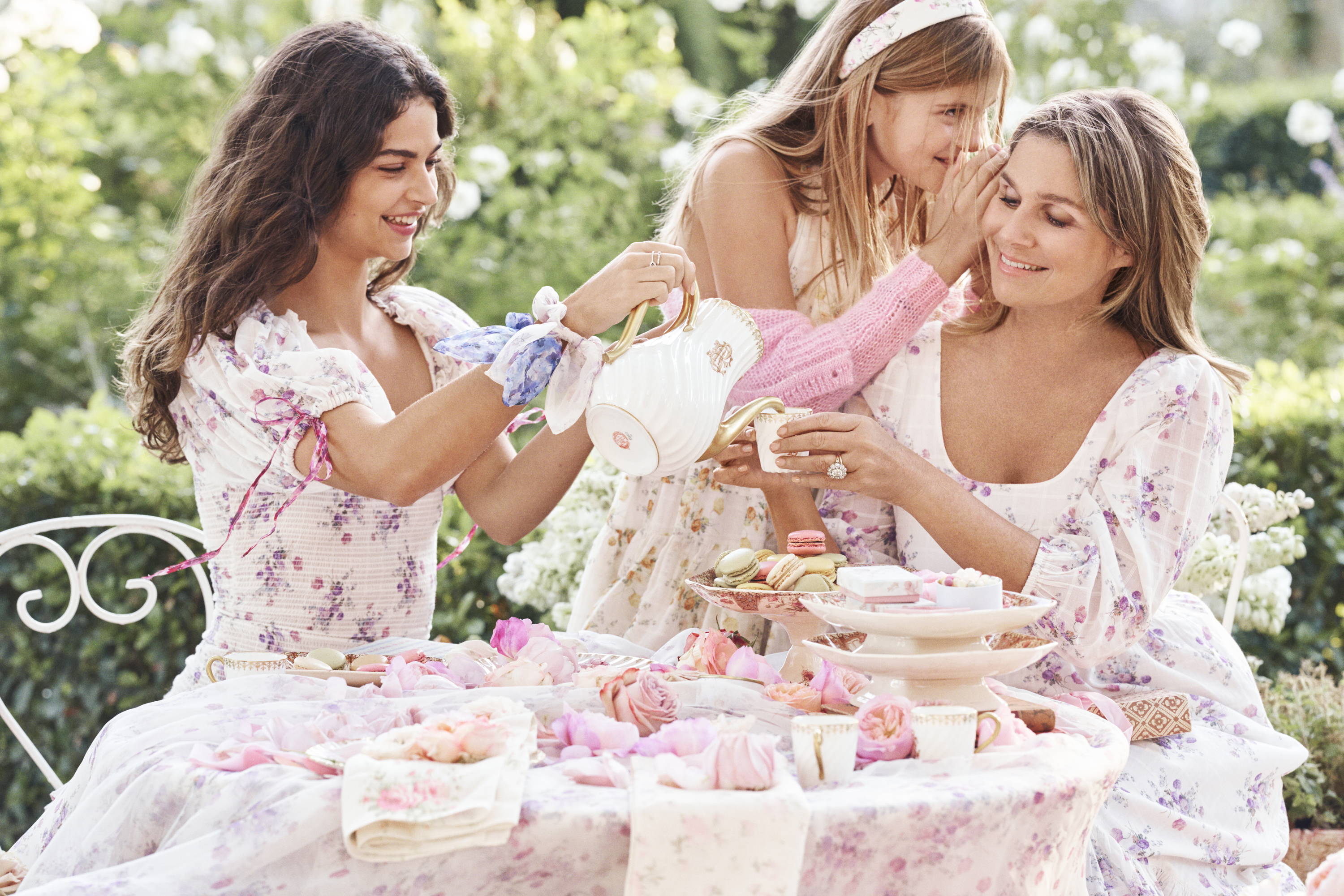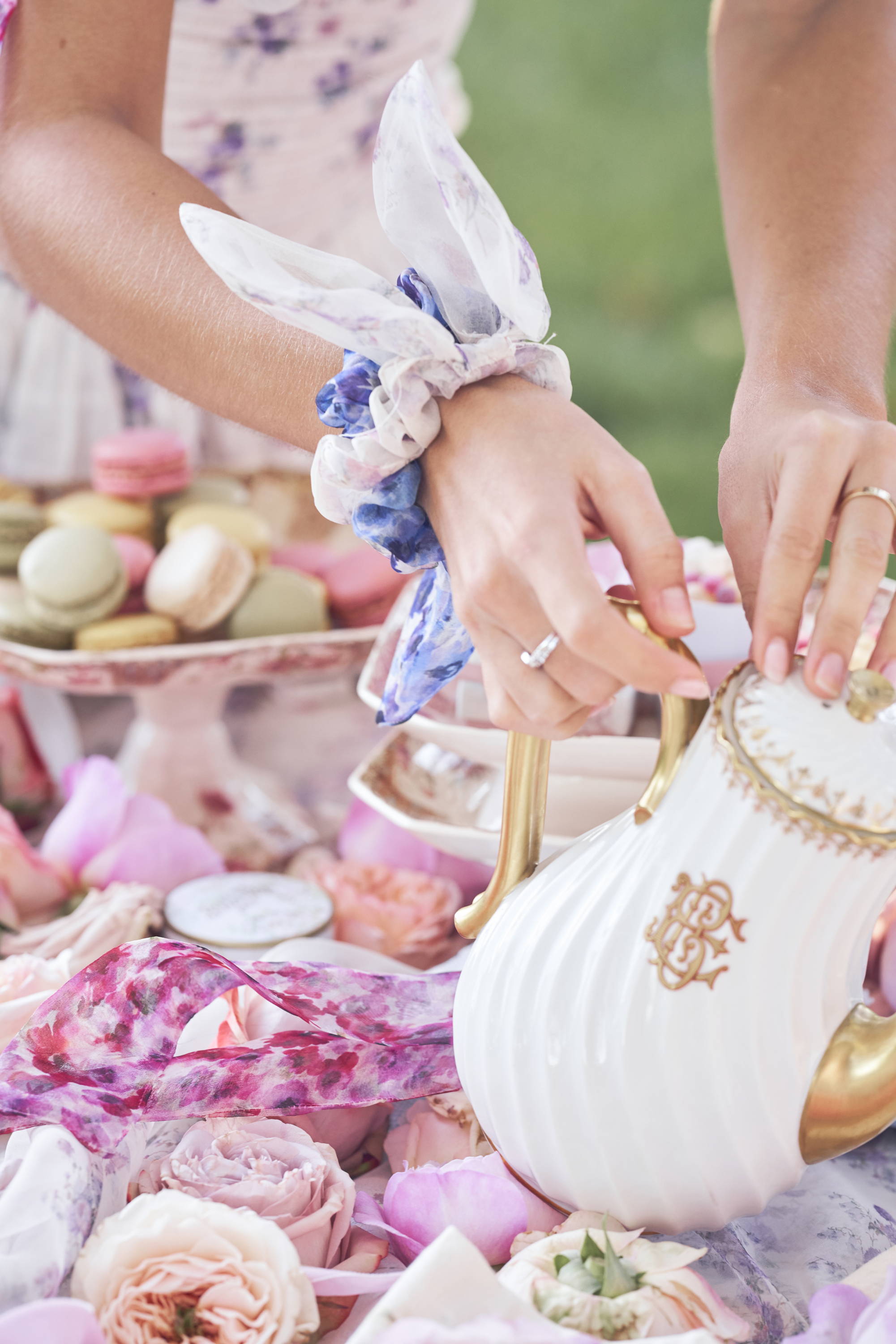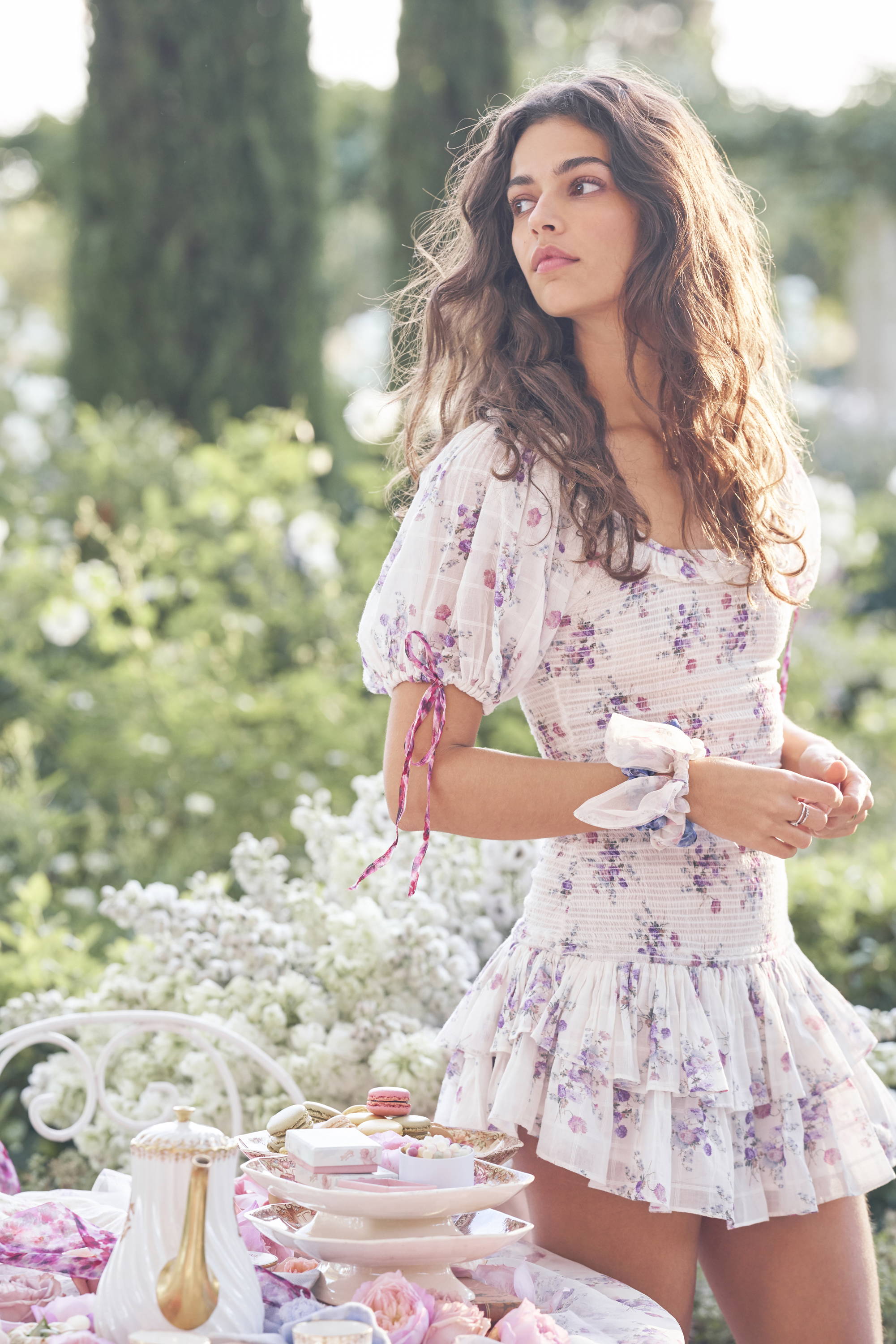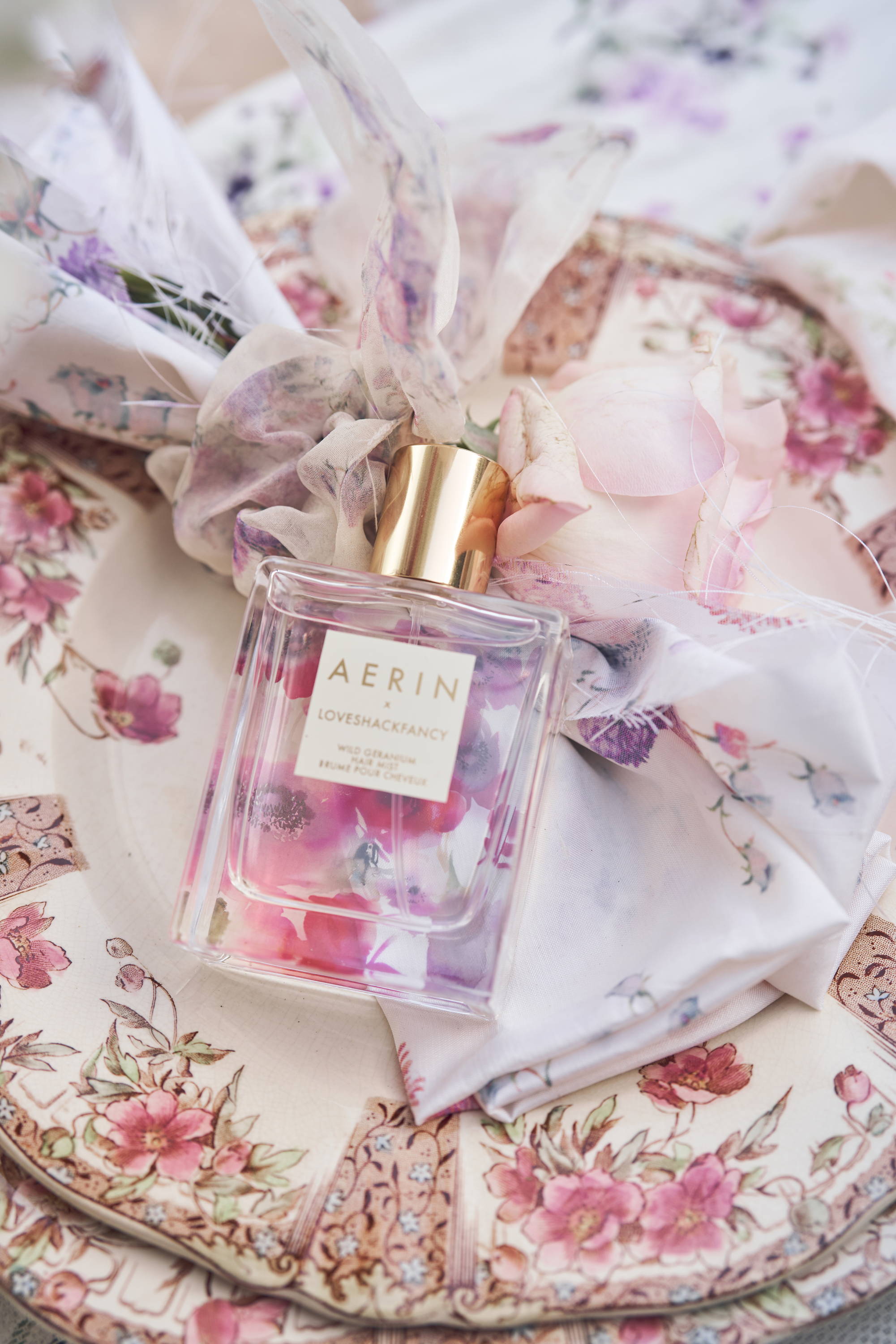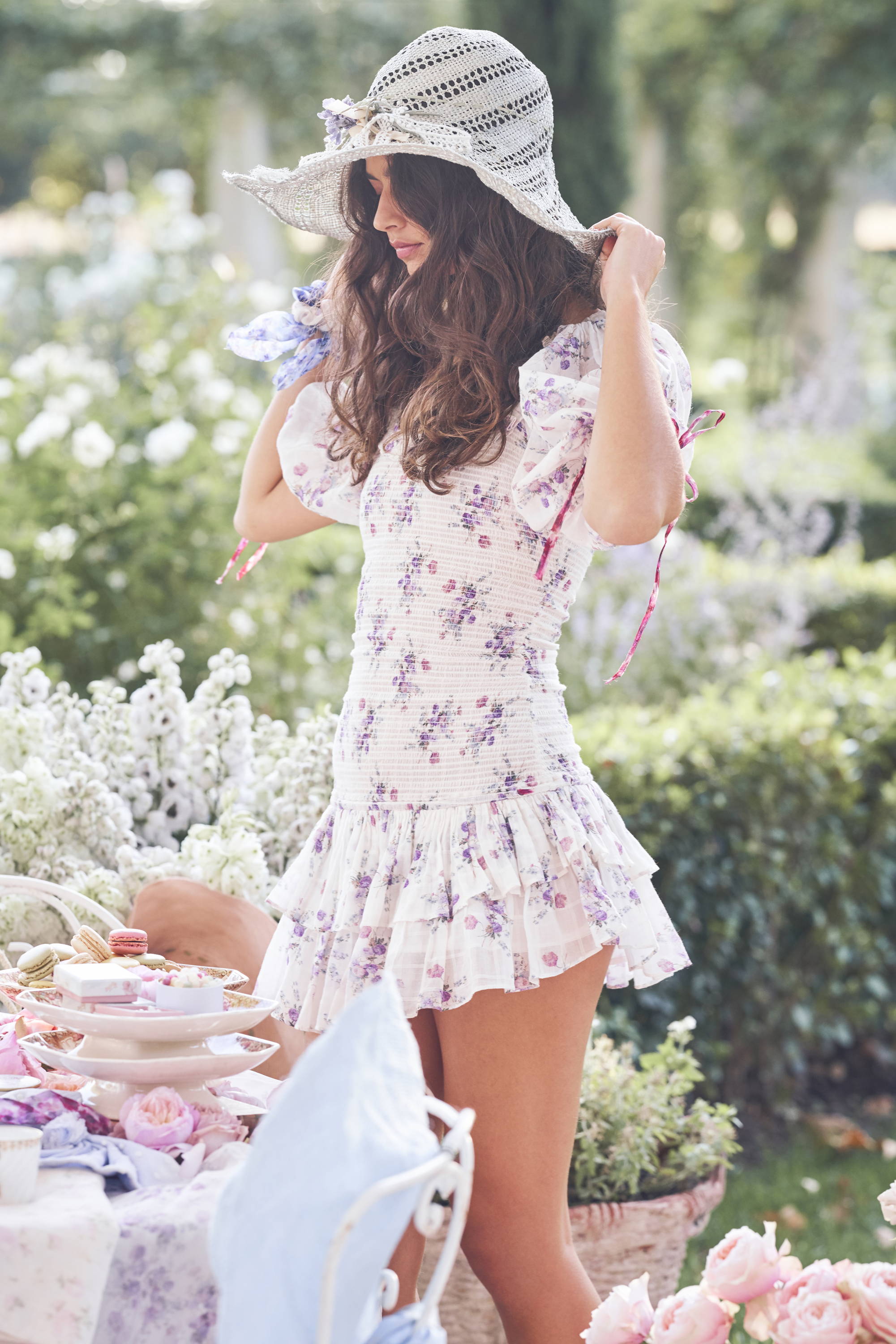 "Flowers are a constant source of inspiration."
Scrunchies and scarves in an array of prints make for the ultimate matchimilist accessories.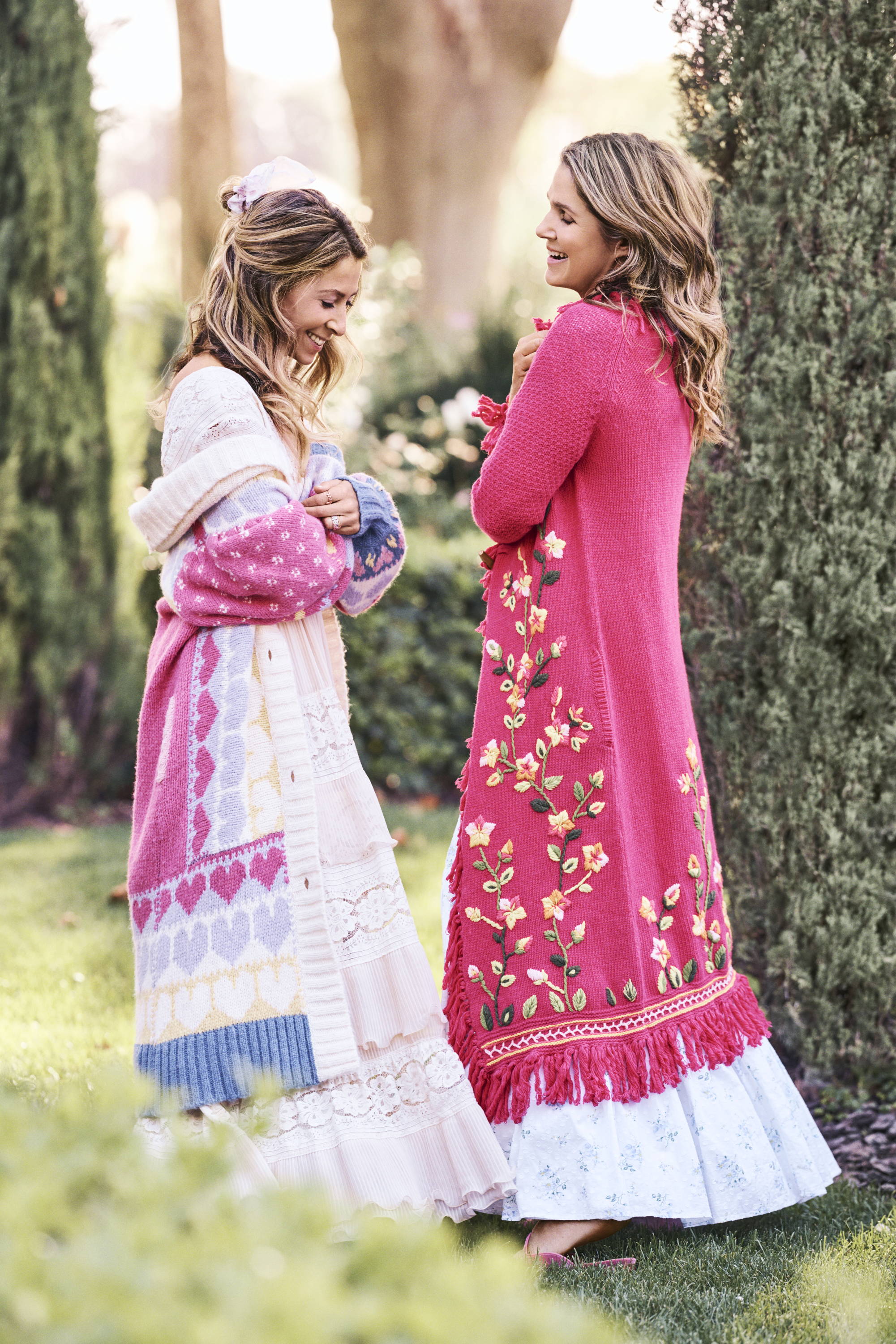 "My mother always said: a table set without flowers is not set."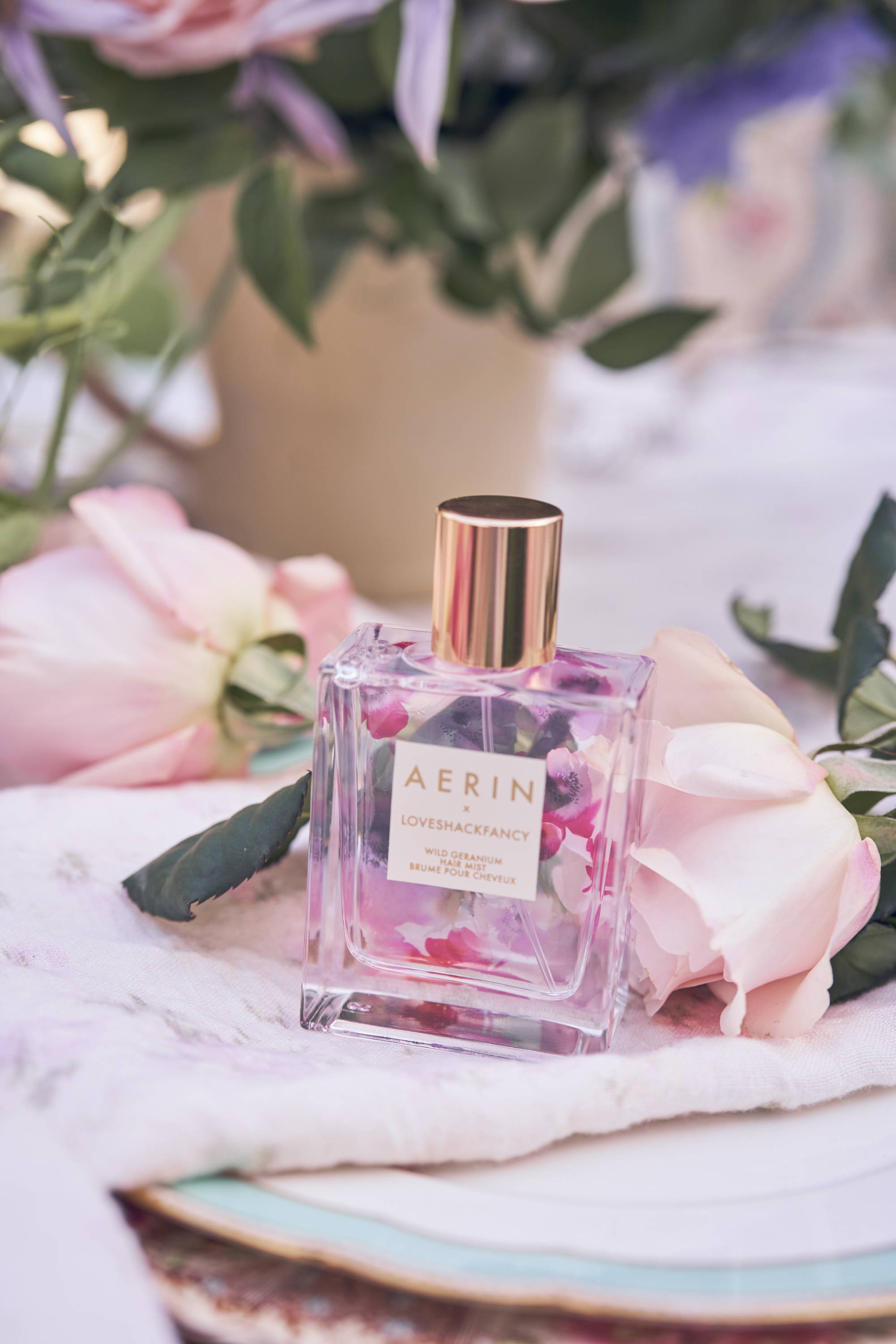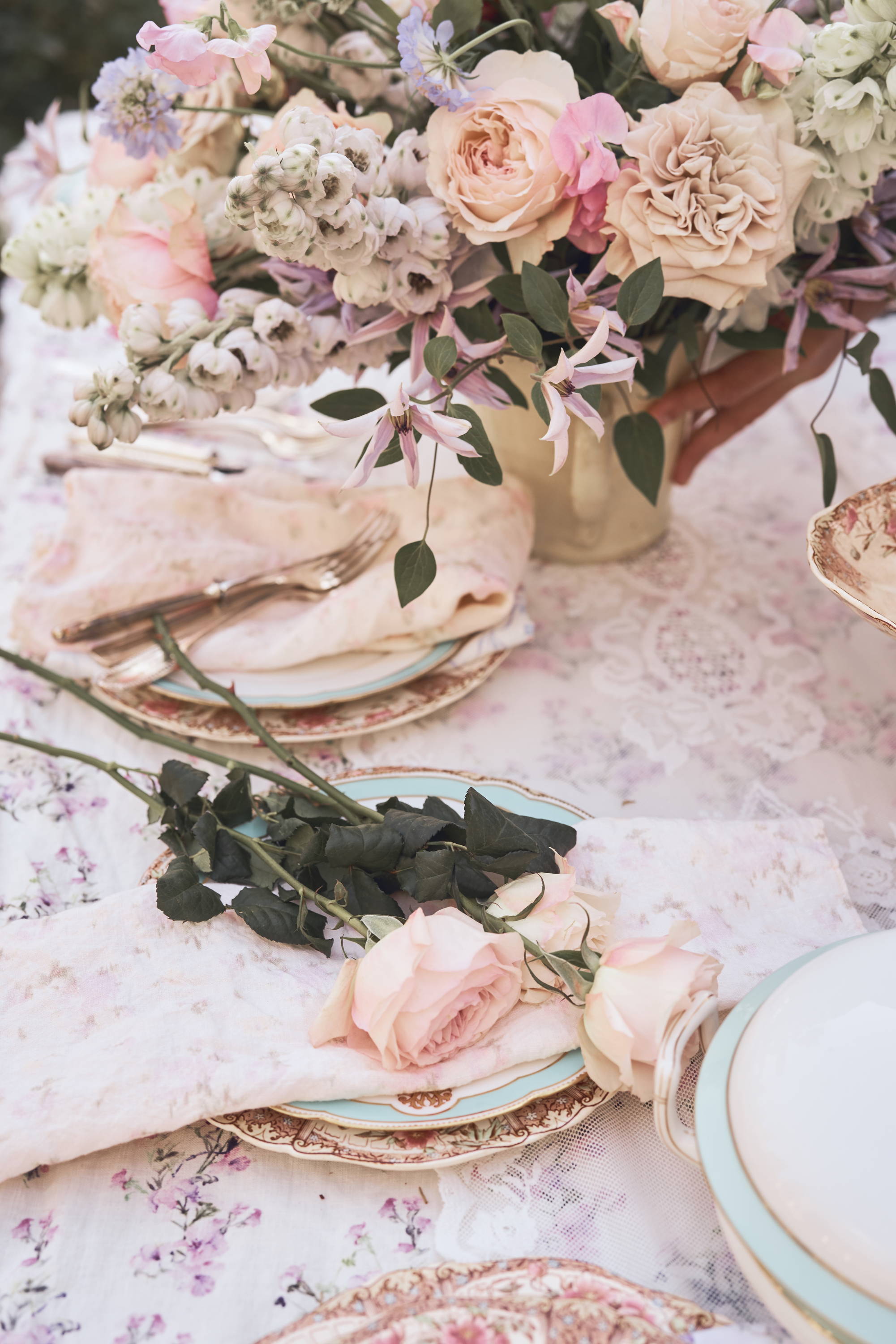 The Wild Geranium print, an abstract coupling of florals in shades of purple, red, and pink, is featured on an organza scrunchie along with a lip-gloss and hair mist to complete the mood.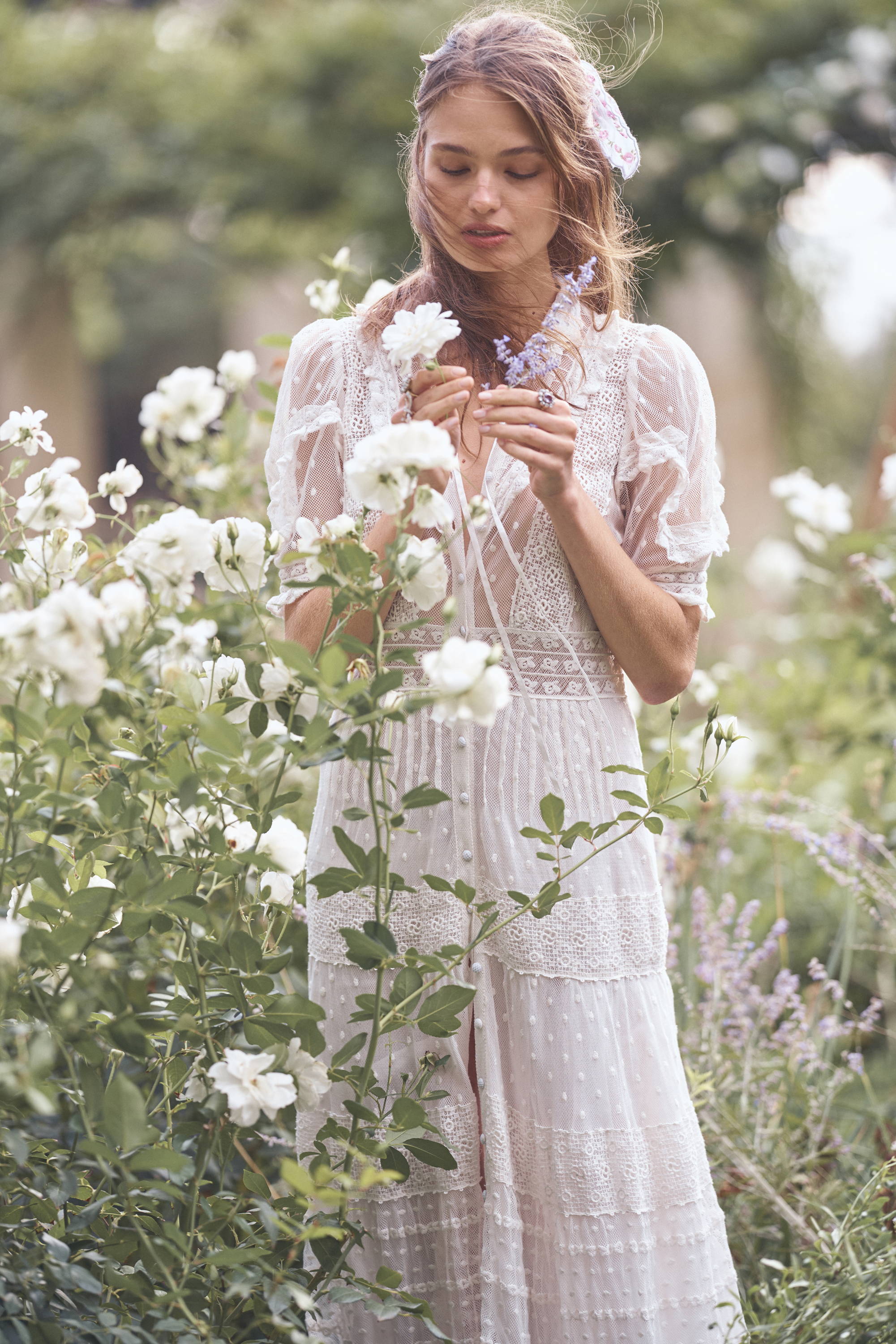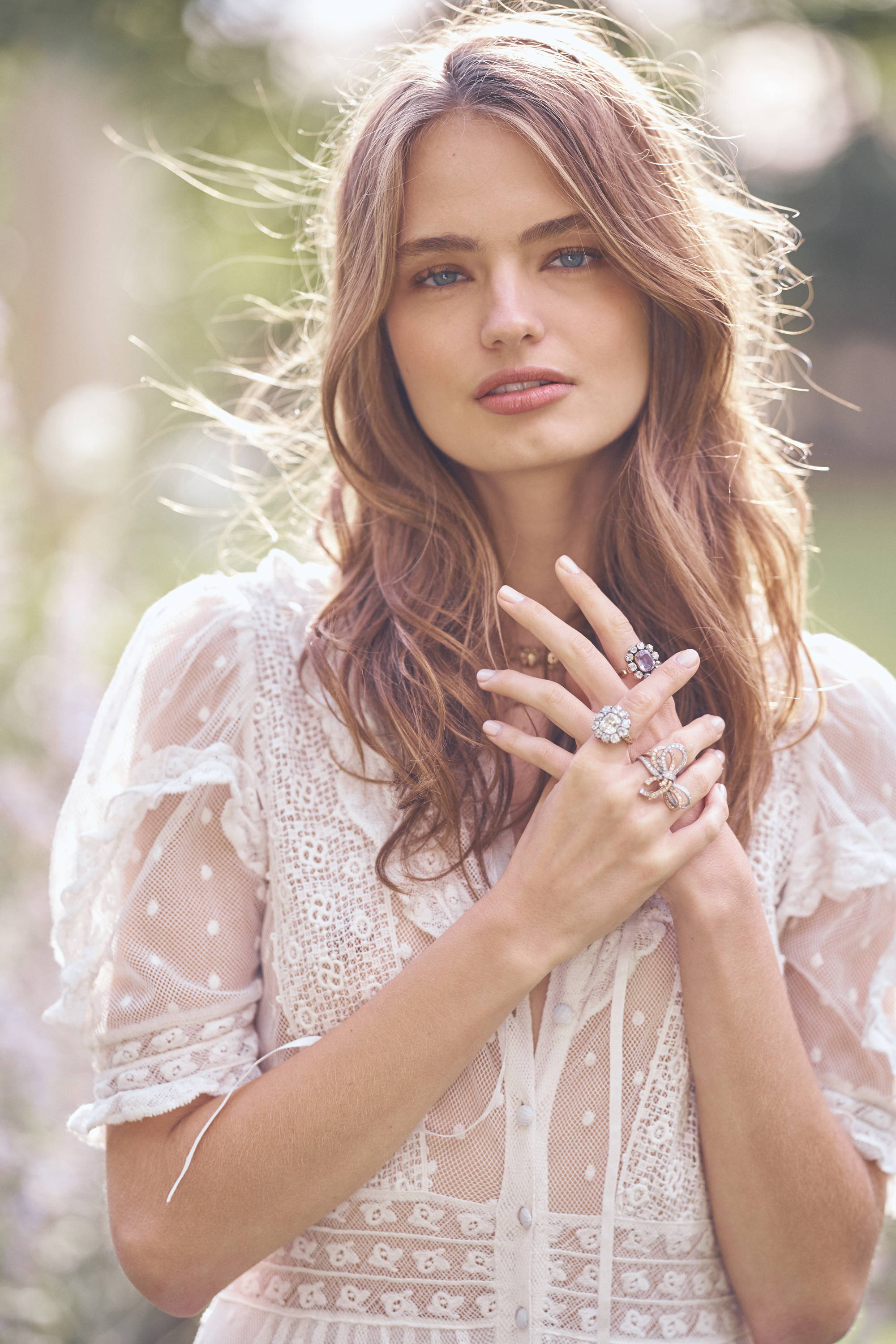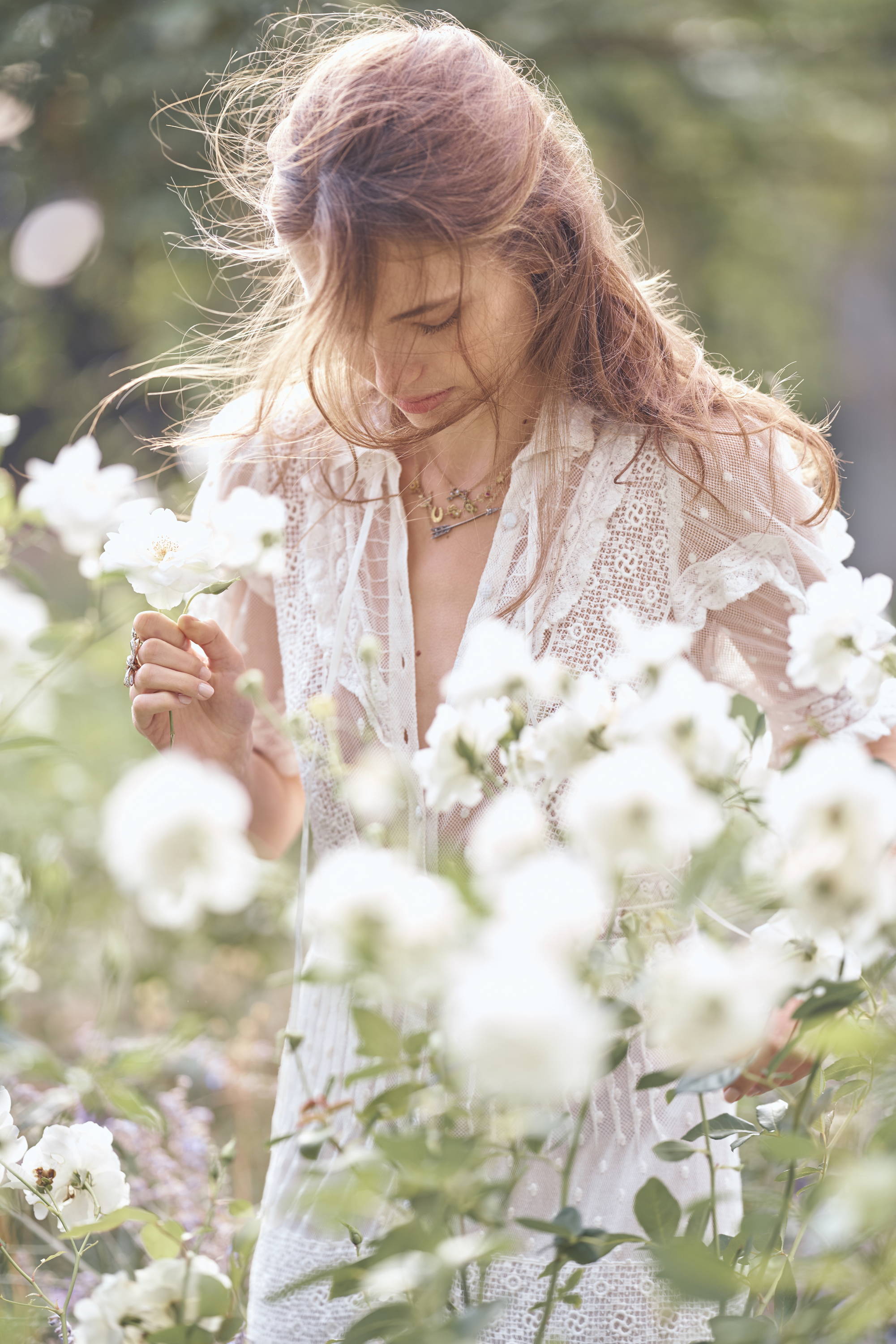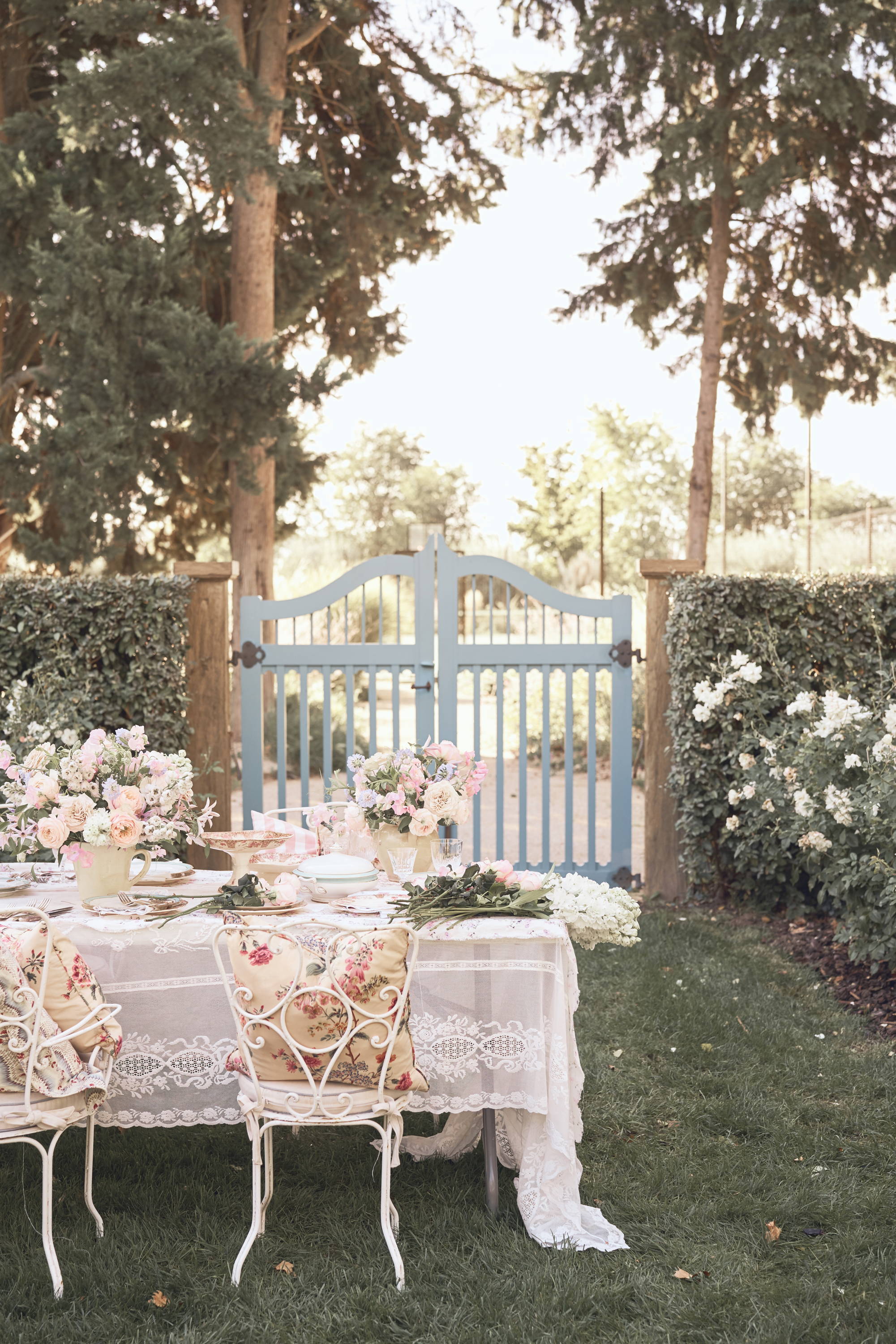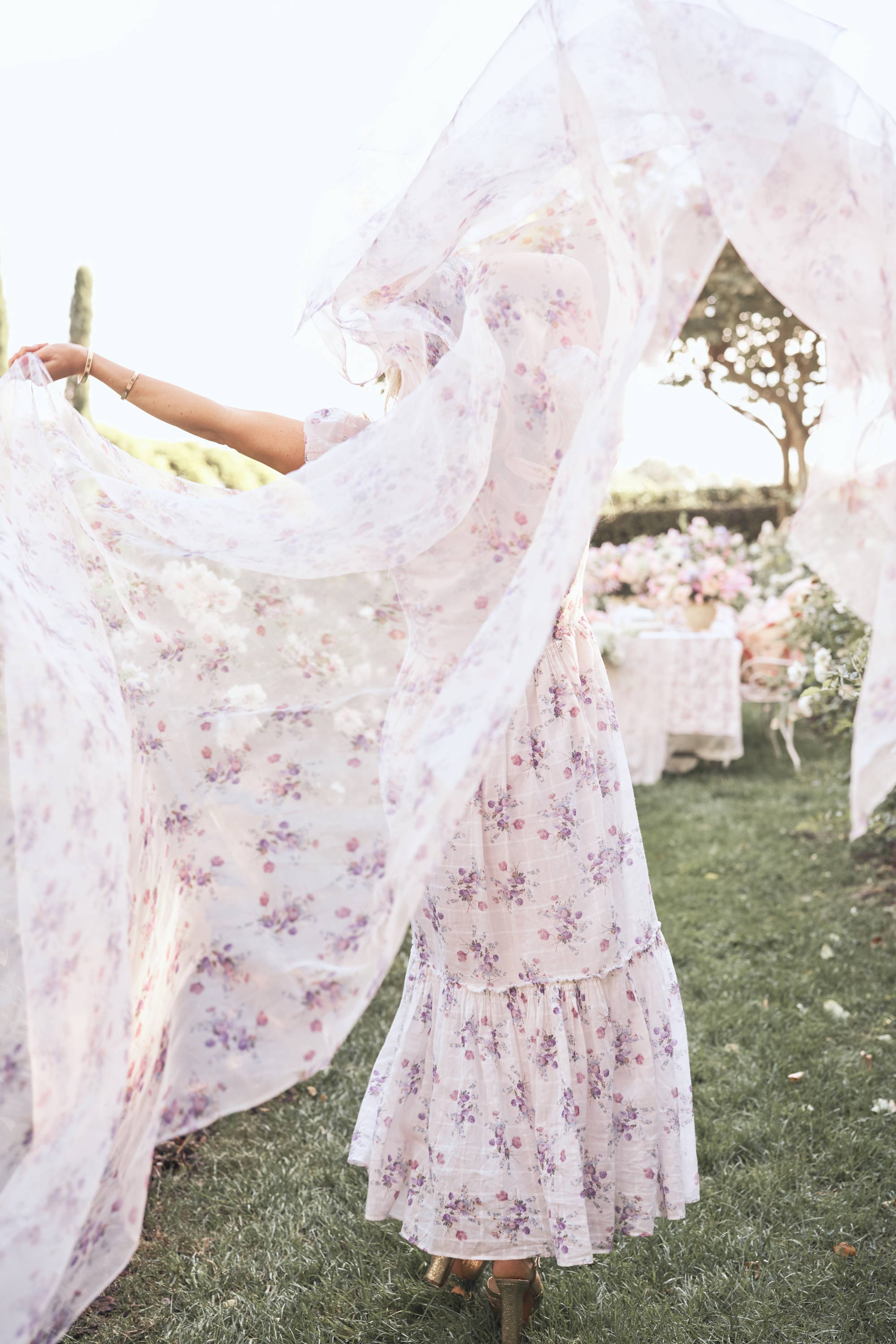 "Growing up, the house was always filled with flowers. I always knew I was home when I opened the door and found myself greeted by the hint roses."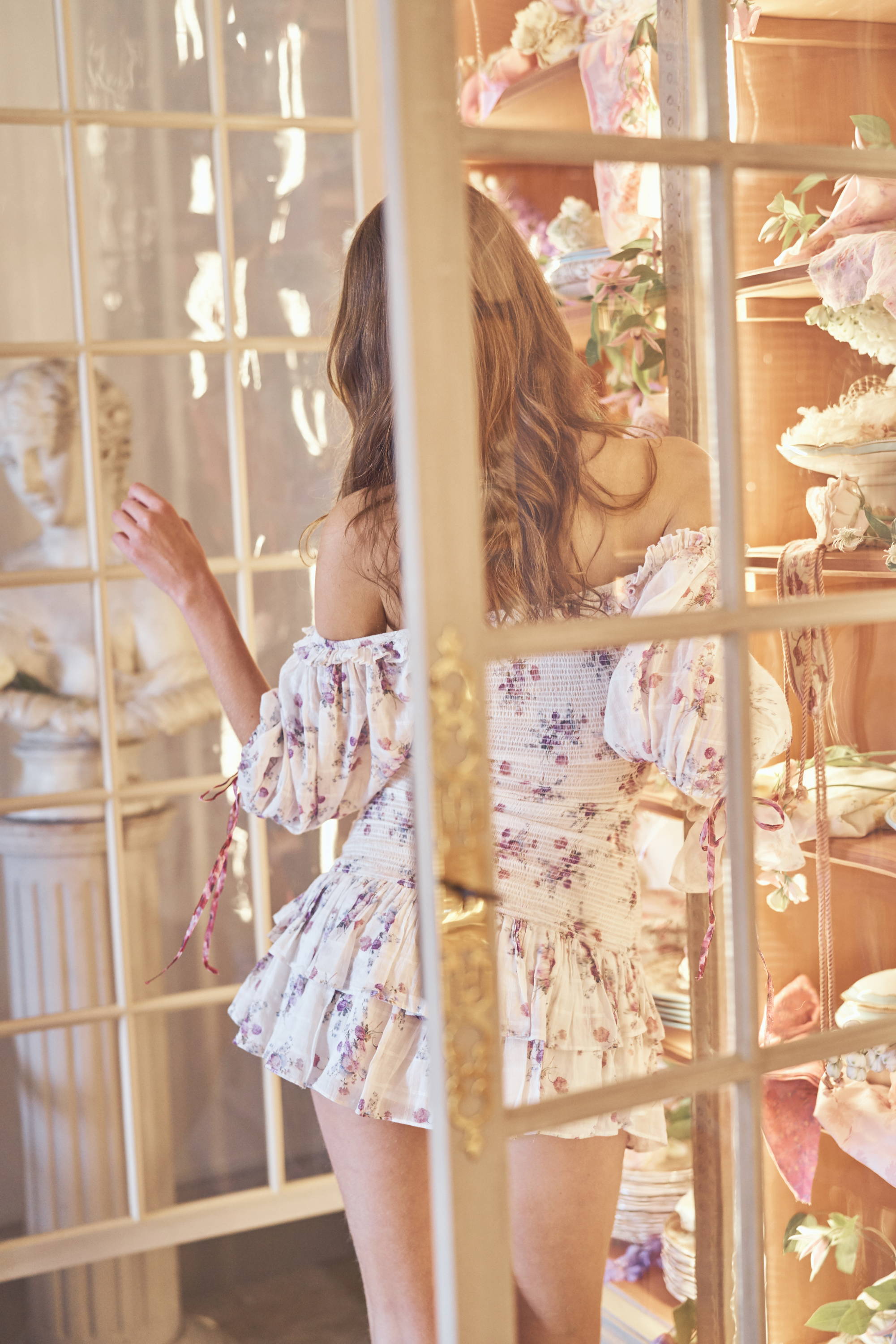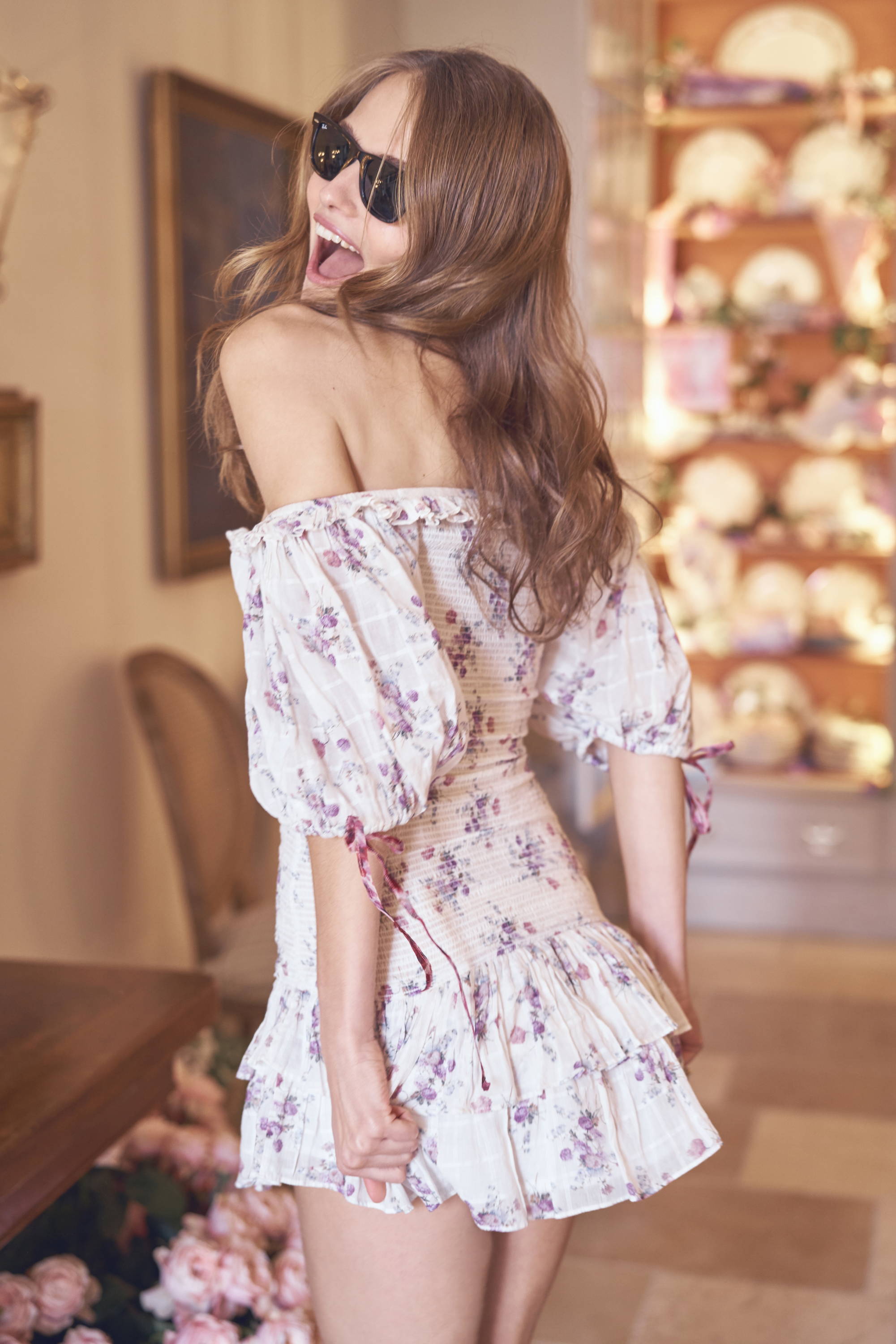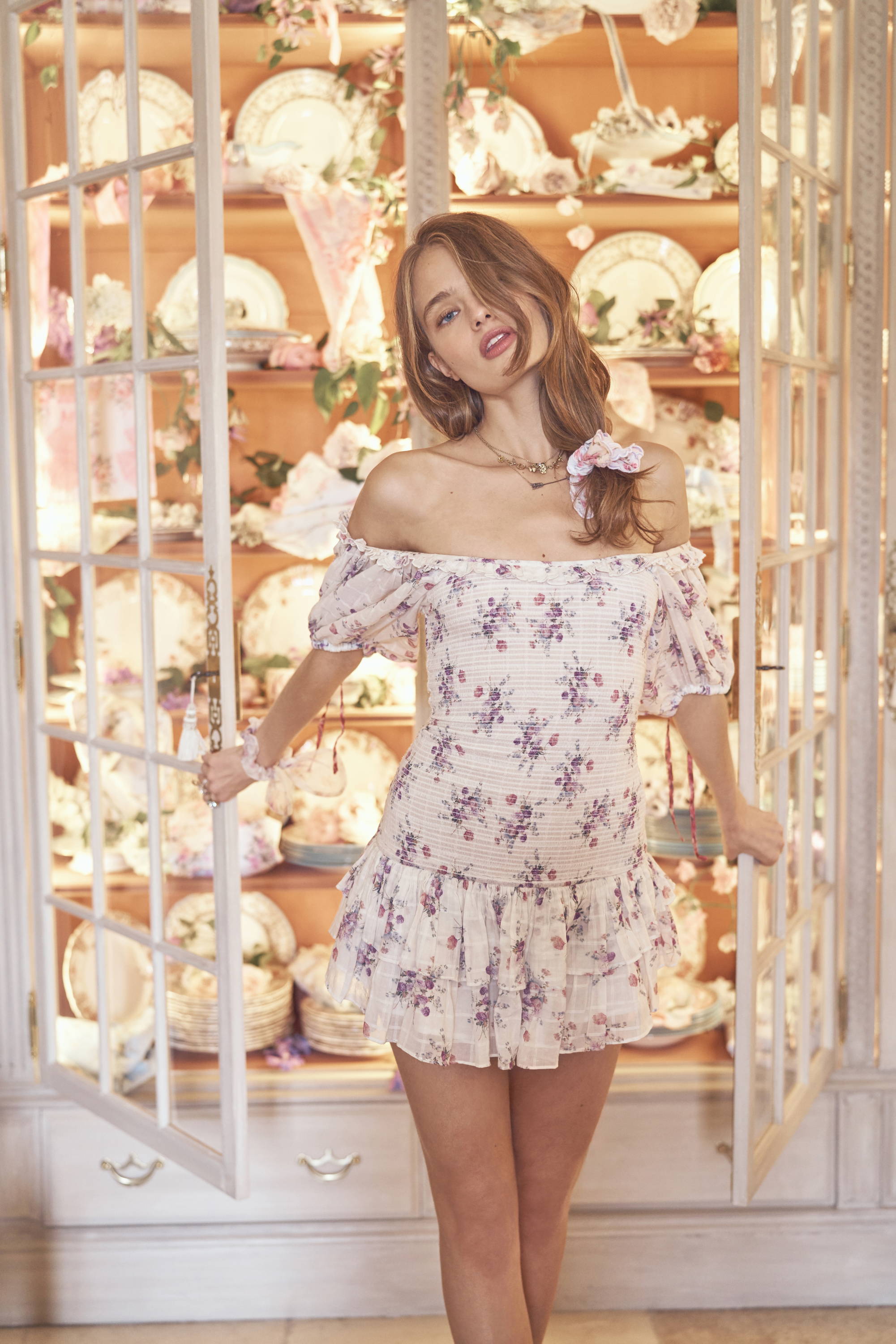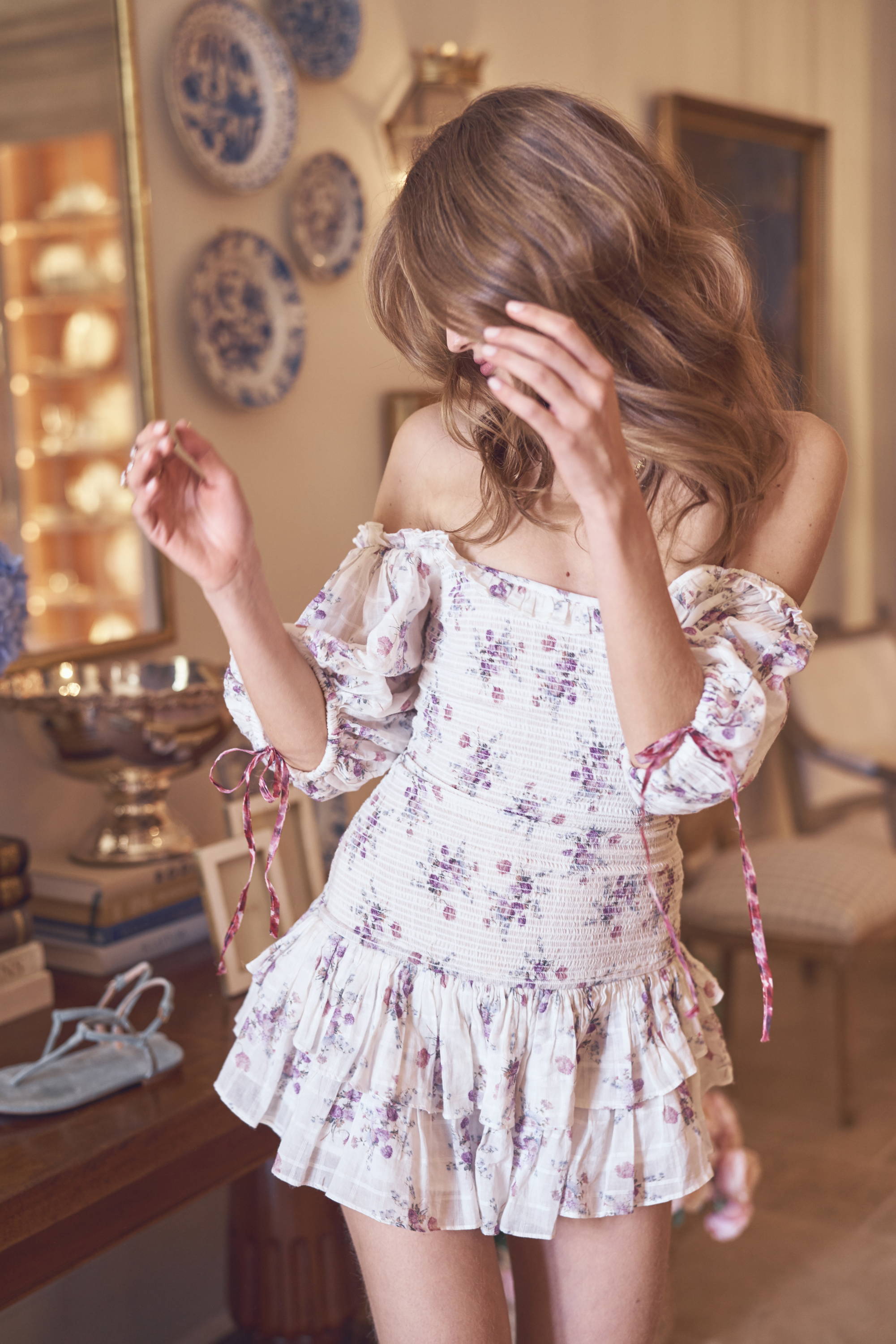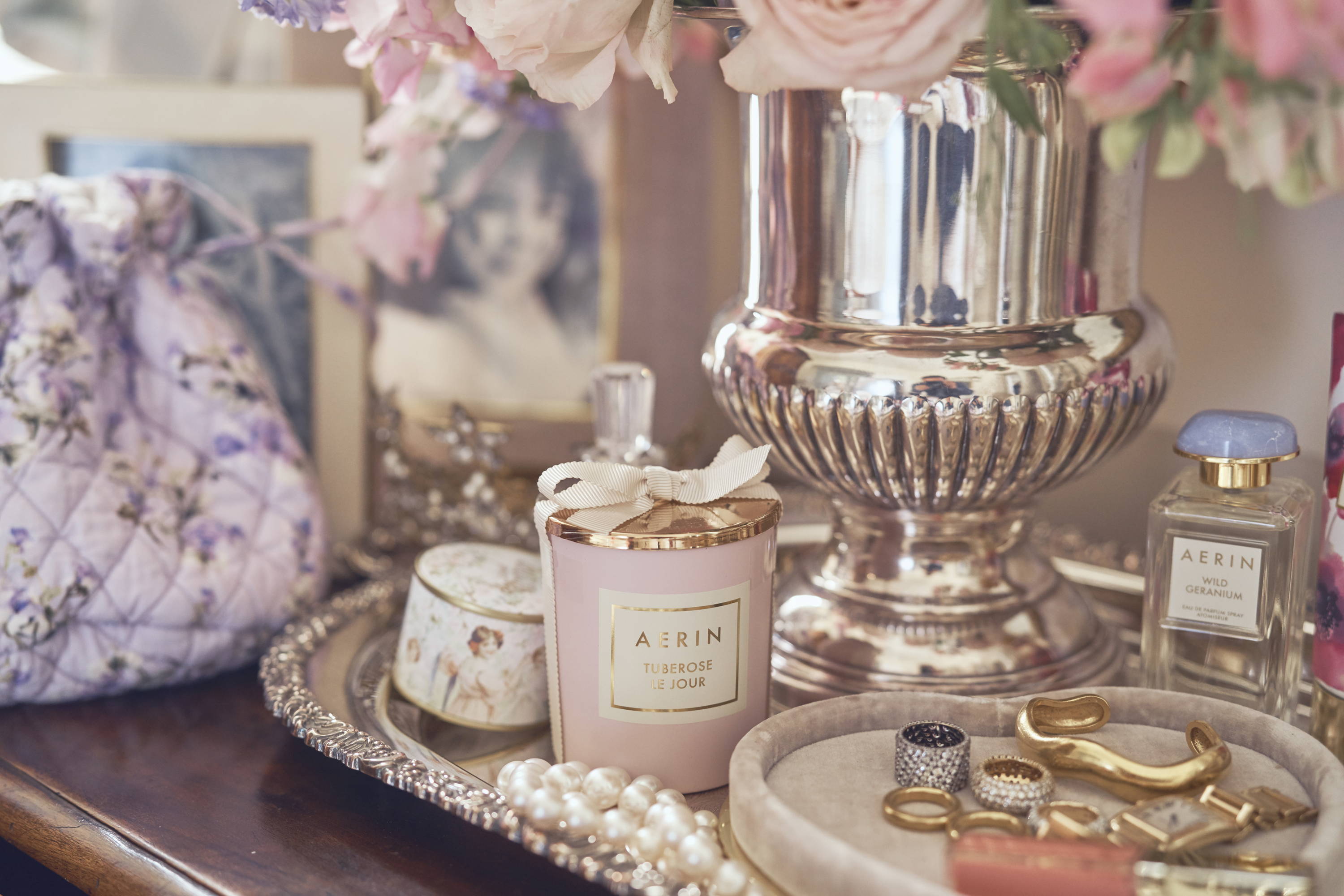 And to complete the mood, a lip-gloss and hair mist.
The hair mist is the perfect complement to the hair accessories - a lightly fragranced mist that leaves a delicate trail of pink pepper, winter lemon, Geranium, and Narcisse wherever you go while nourishing and conditioning the hair. The sheer pink lip-gloss enriched with Aerin's signature Rose Vanilla scent, Meadowfoam Seed Oil, Magnolia Extract, and Vitamin E, is the prettiest shade to pair with the sweet floral prints of the dresses.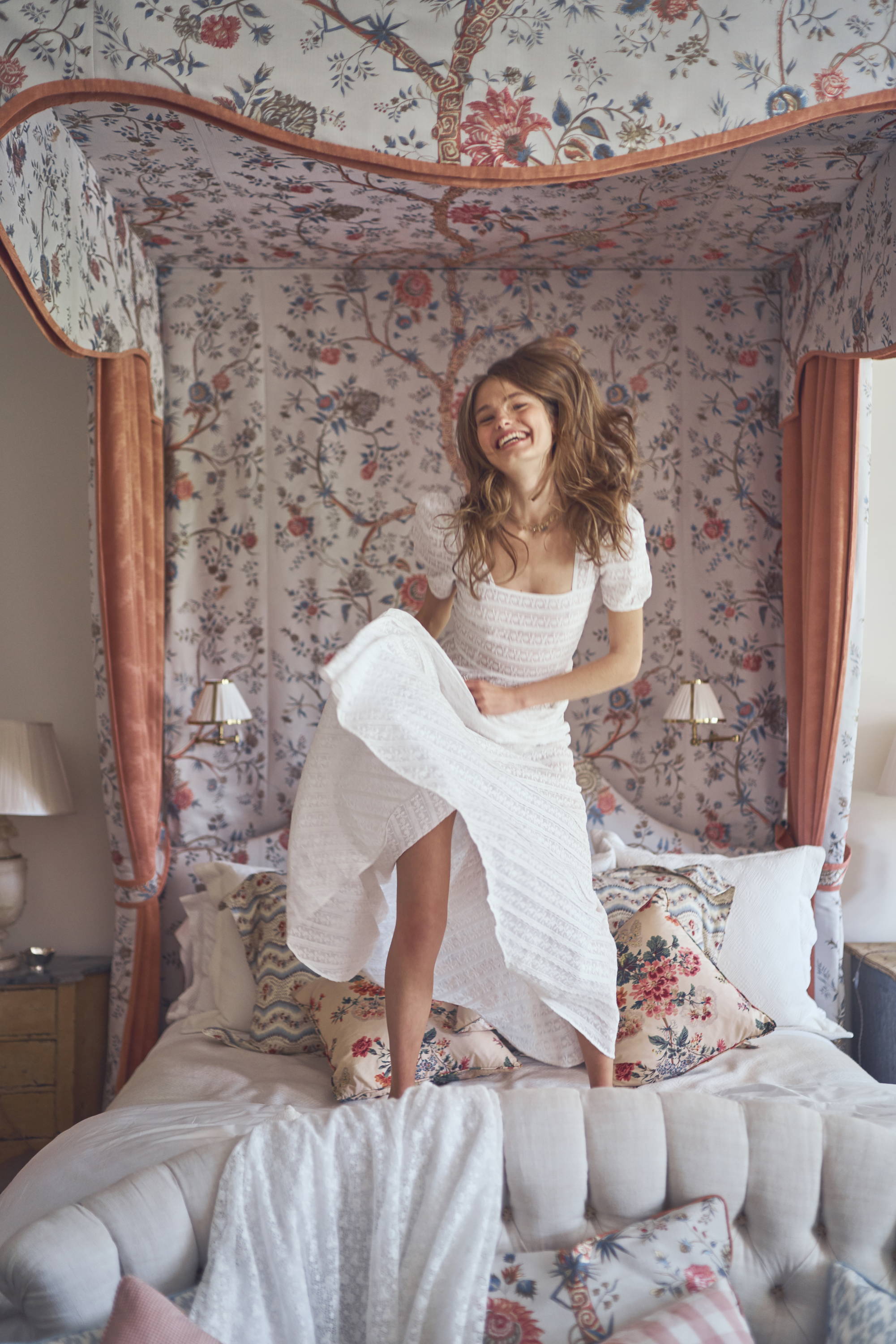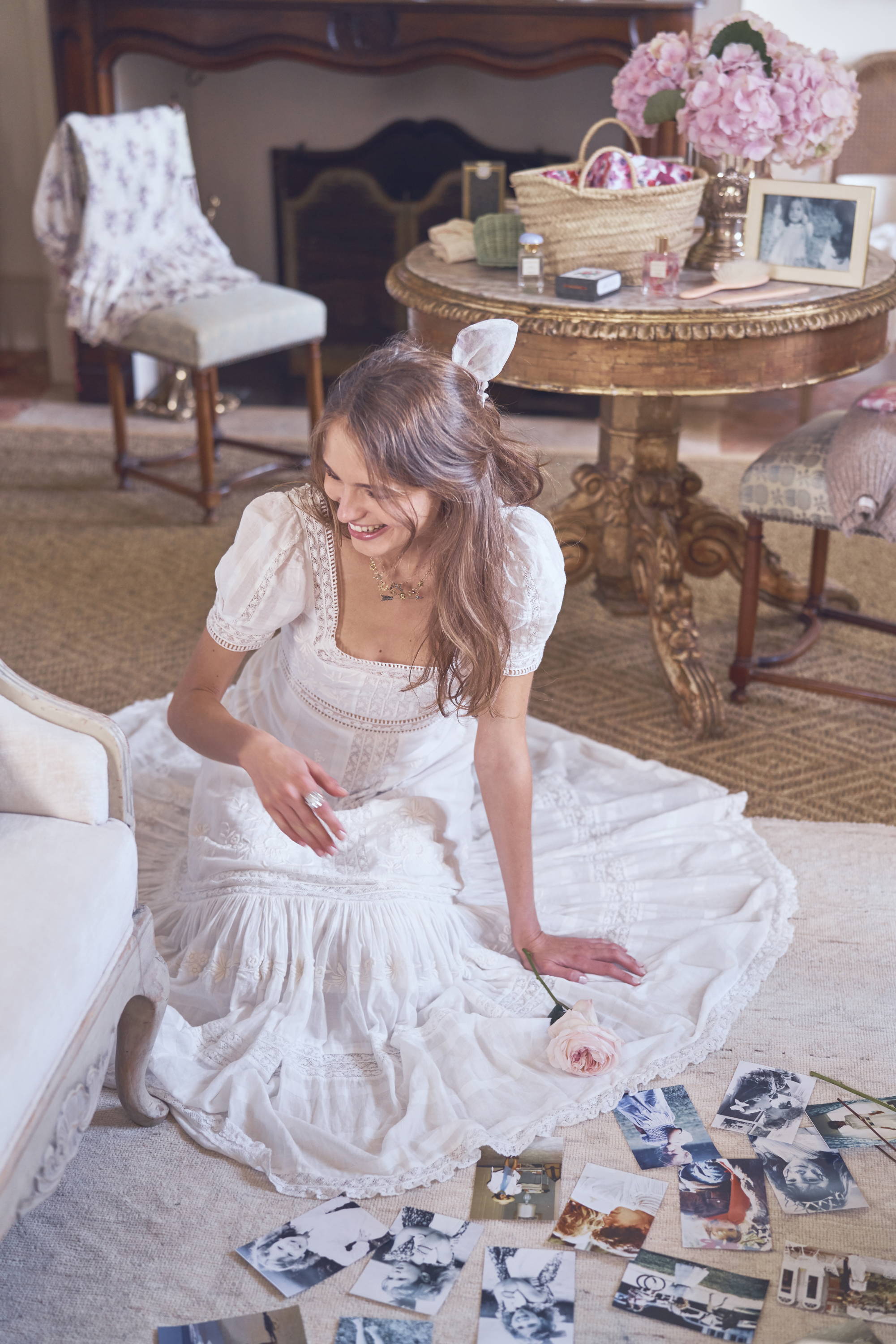 "Layer your fragrances to make them last longer..."