"Forever inspired by the places we go and the beaches we see, we ventured to St Barth's, with our girls and our besties in tow (always!), for our first shoot of the year. The magic of this place is finding the hidden gems that are still bohemian. Come away with us to the island that moves my soul from Shell Beach to double rainbows and crystal clear waters..."
We arrived at this little slice of heaven
Salty and sandy, our forever happy place where days start and end with the sun.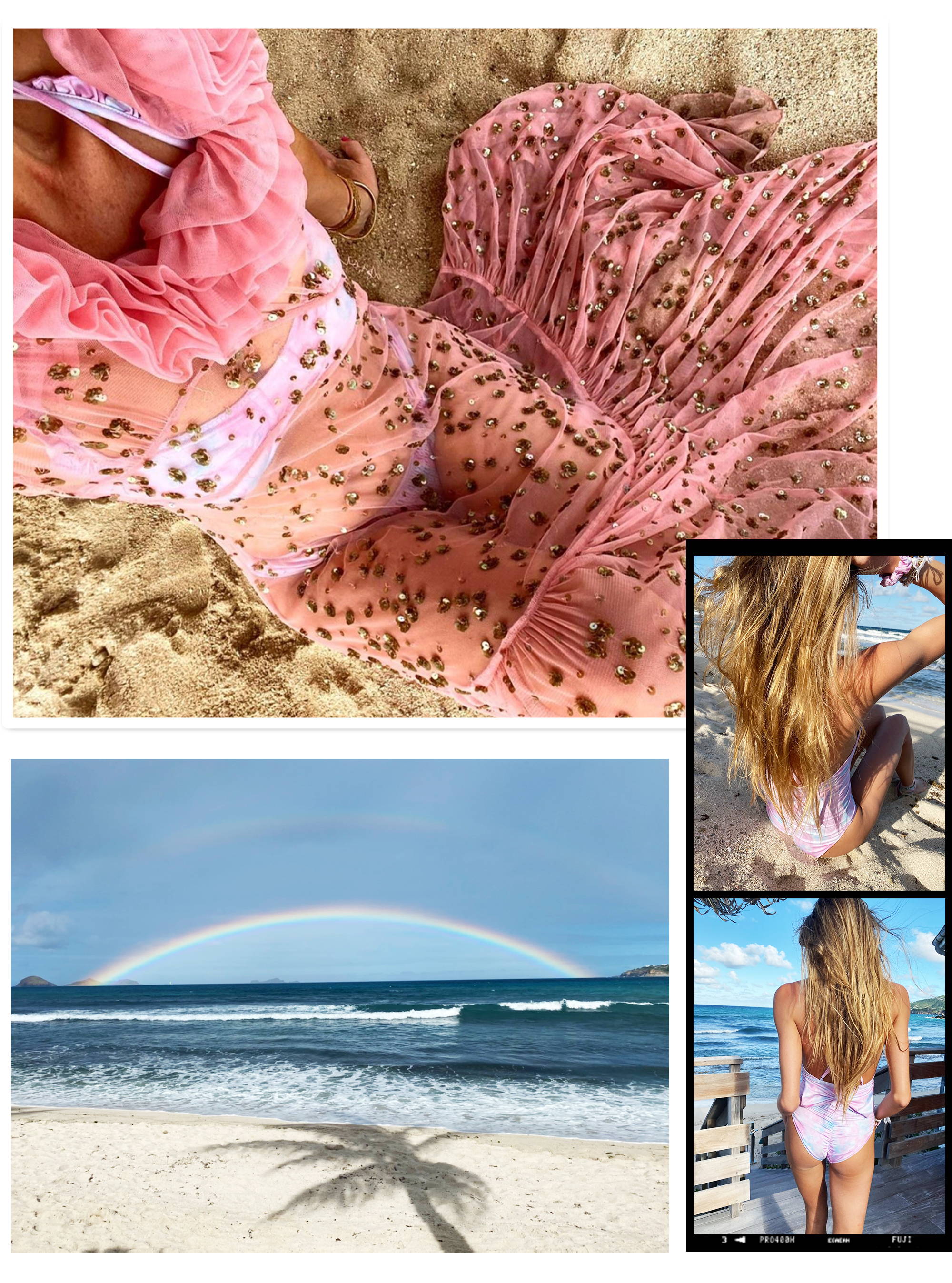 Fell in love...
Again and again, with our onesie swimsuits by day and sequin gowns by night.
Of course, there's always a photoshoot...
We chased the sun from Saline to Shell Beach, making magic with our favorite pieces from the collection, beginning first thing in the morning to capture the beautiful light and ending at golden hour on the other side of the island.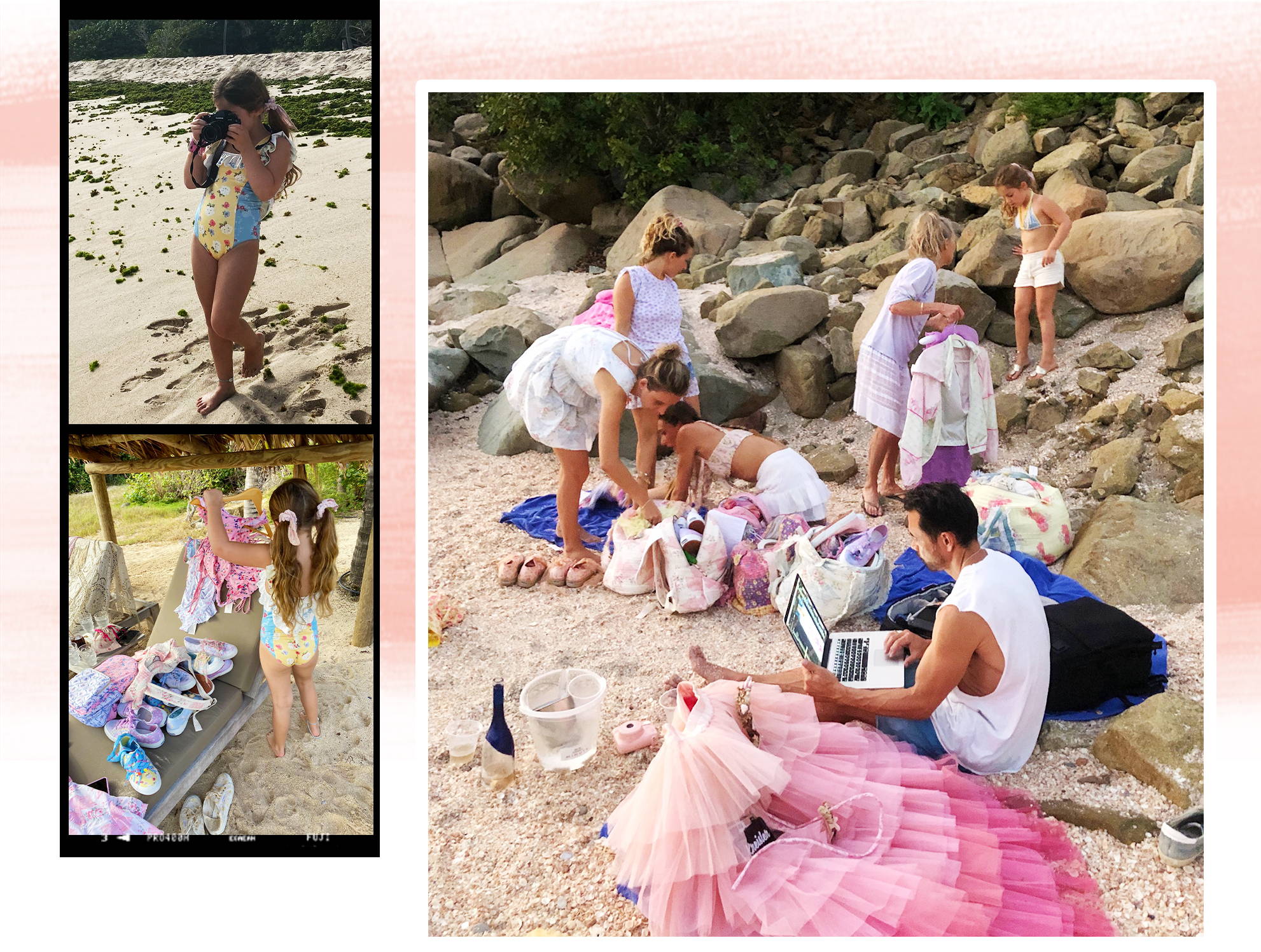 Mini photographer training!
Scarlett, our little assistant, editor, and stylist!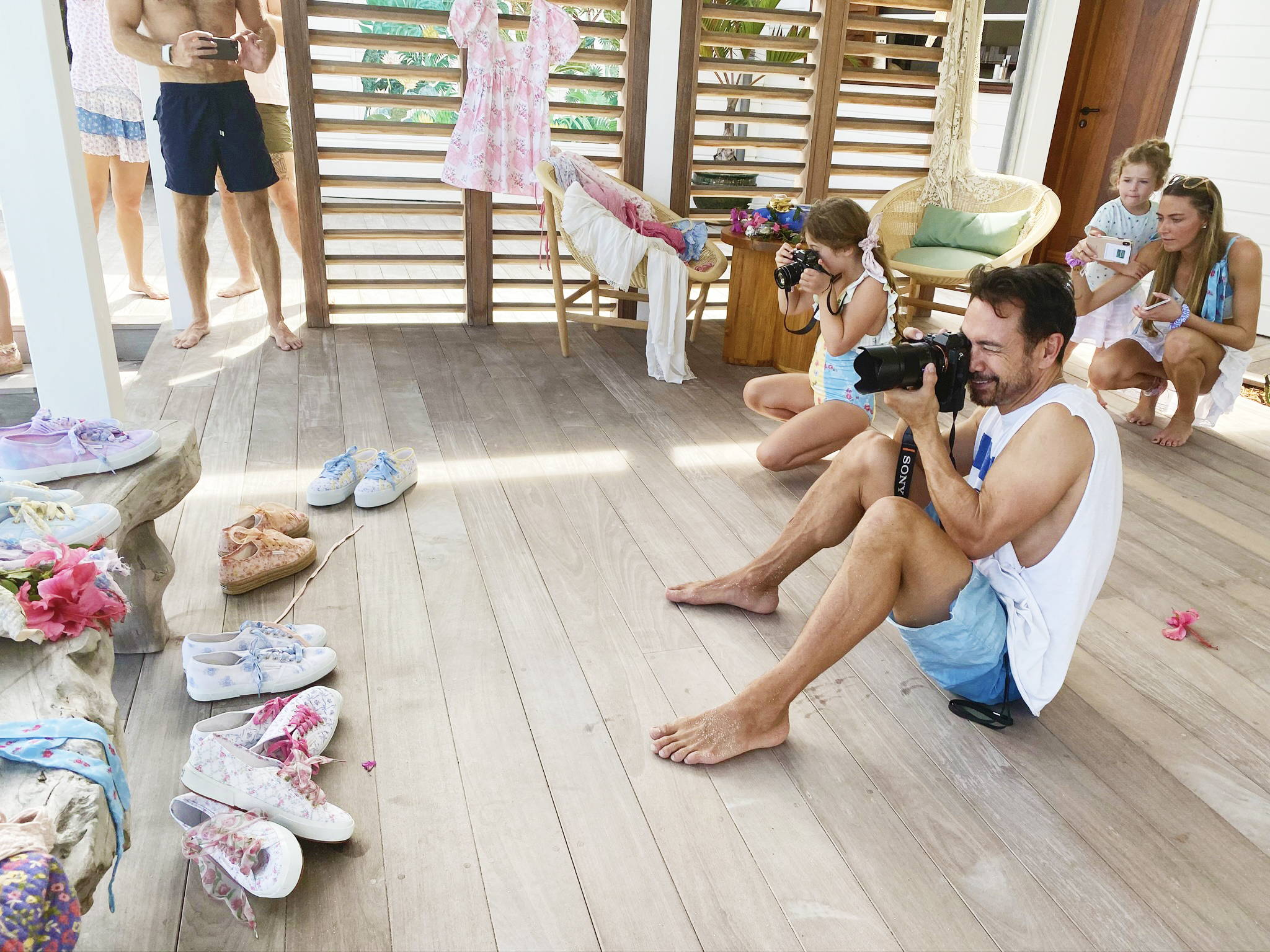 It takes a family, indeed.
Family is in our roots and at the core of everything we do. Everything we do, we do it together.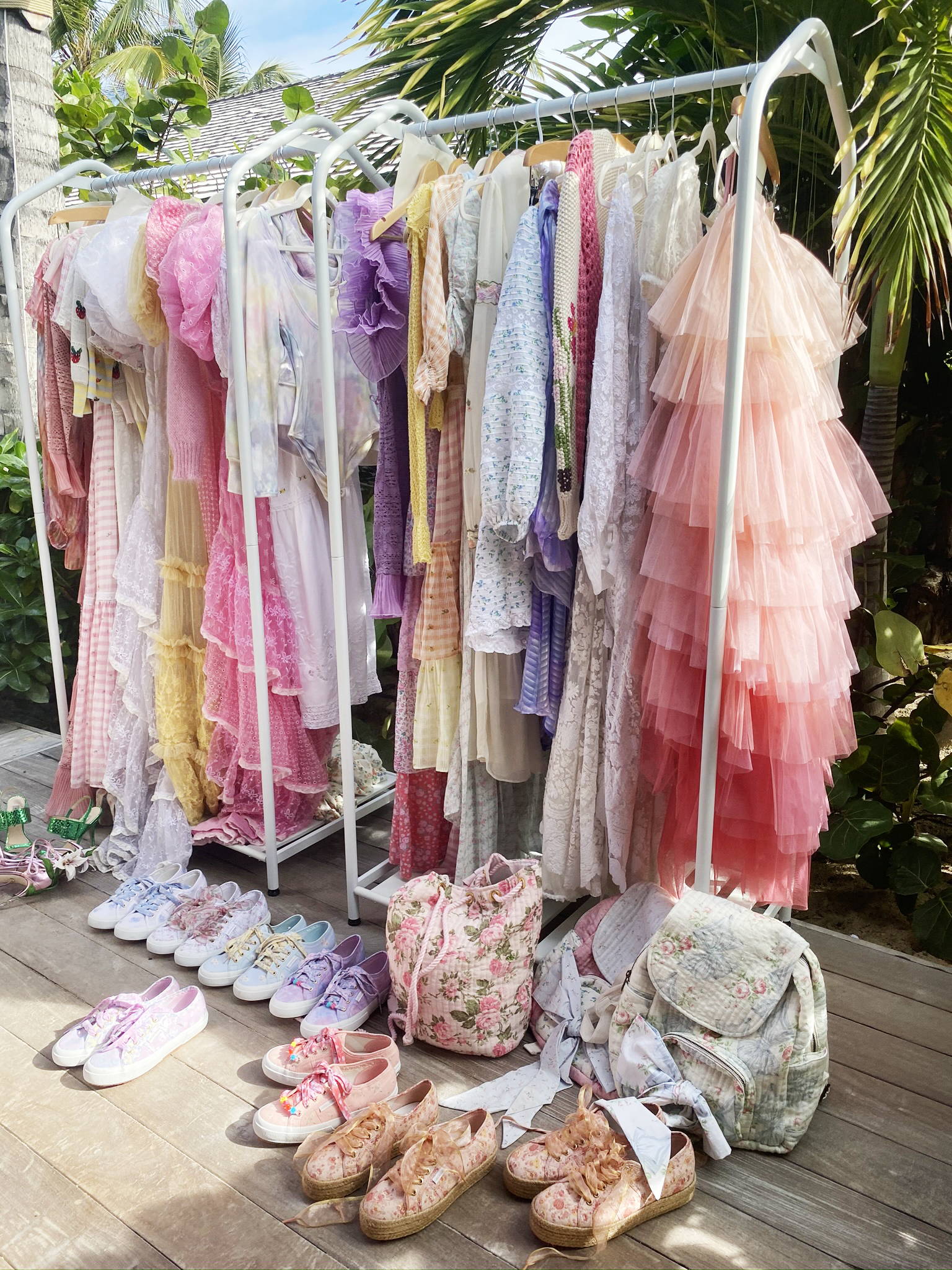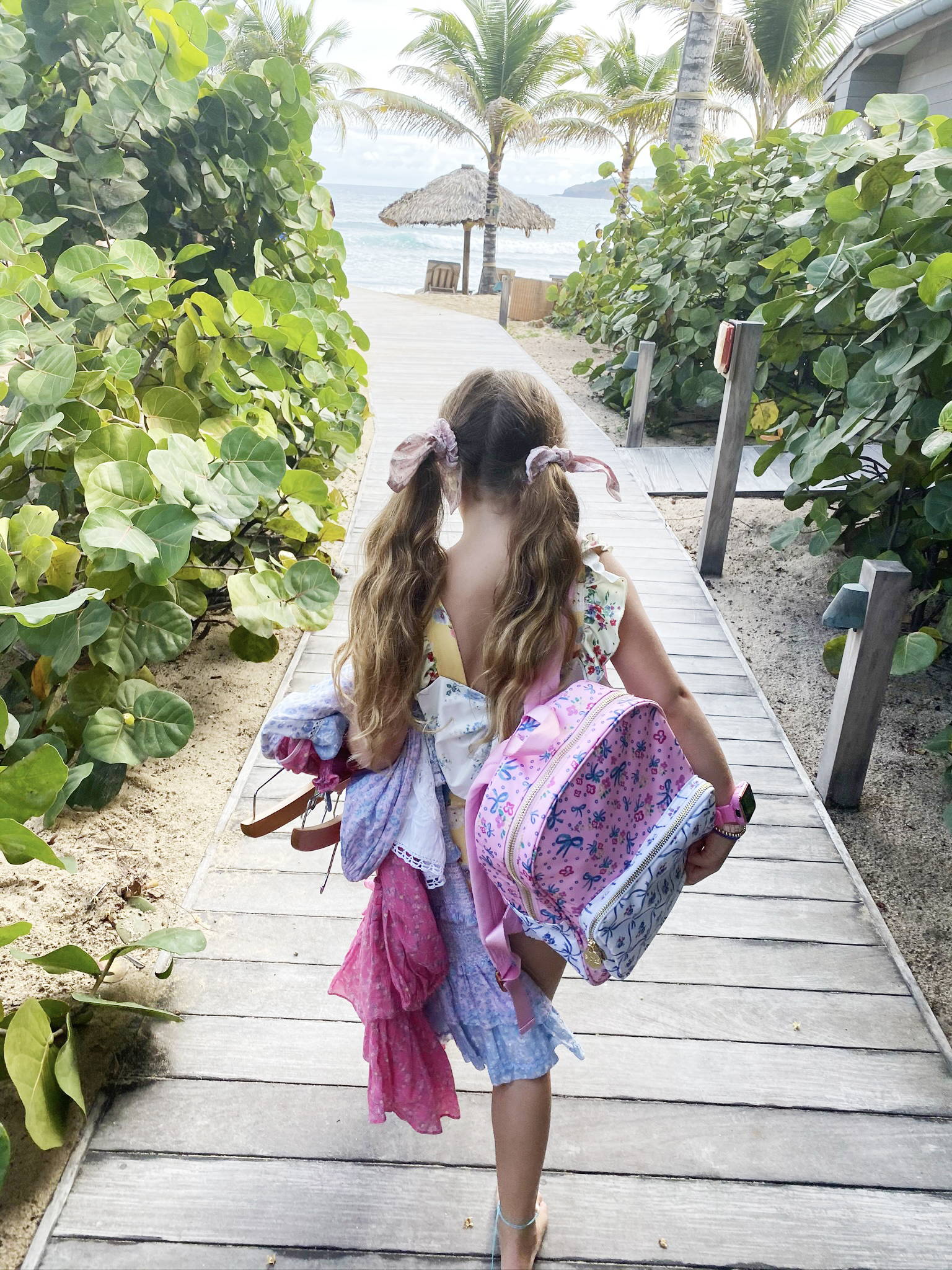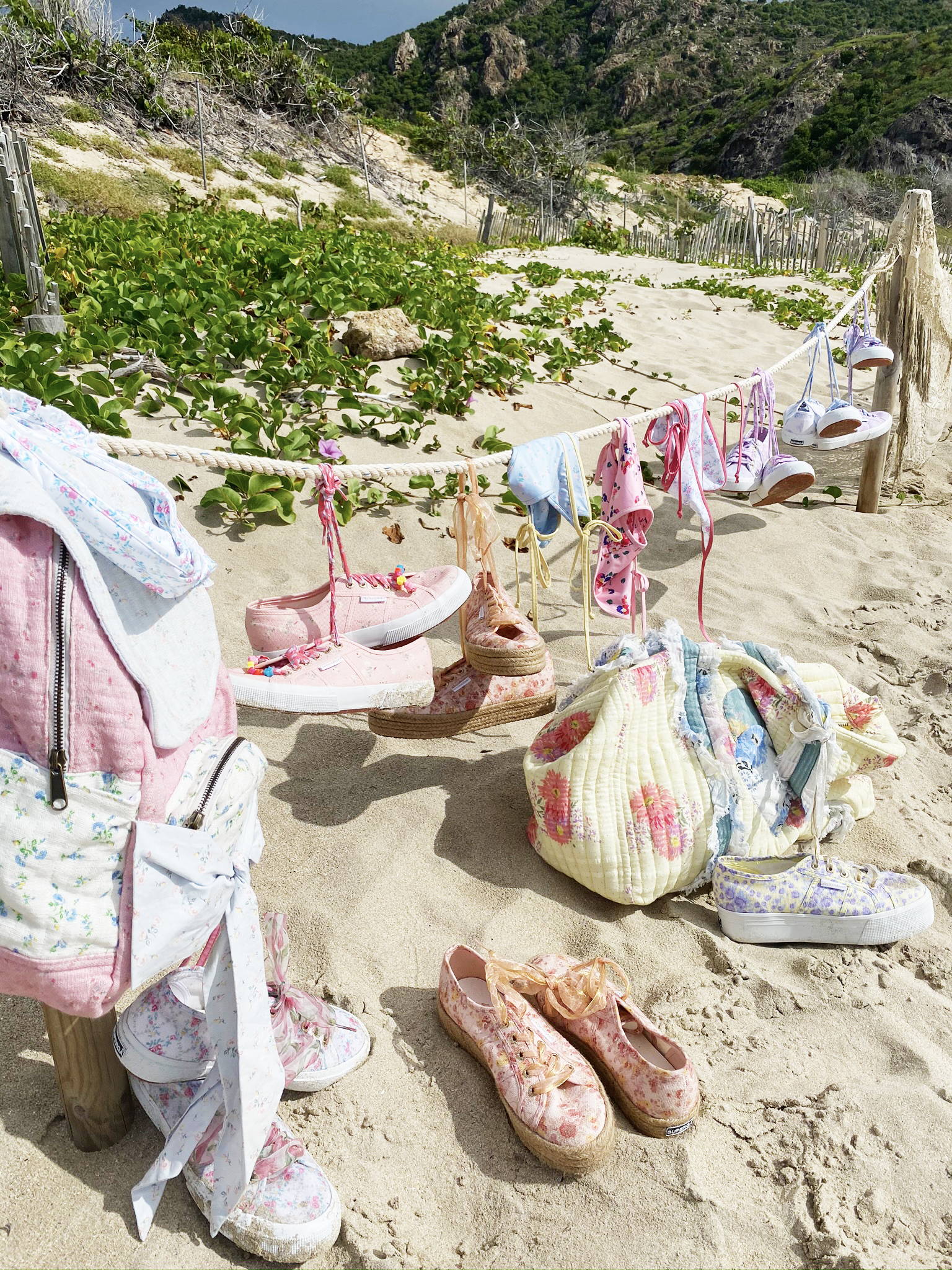 MOKE Obsessed...
Driving through town top-down under the Bahamian sun in the most iconic pink island car.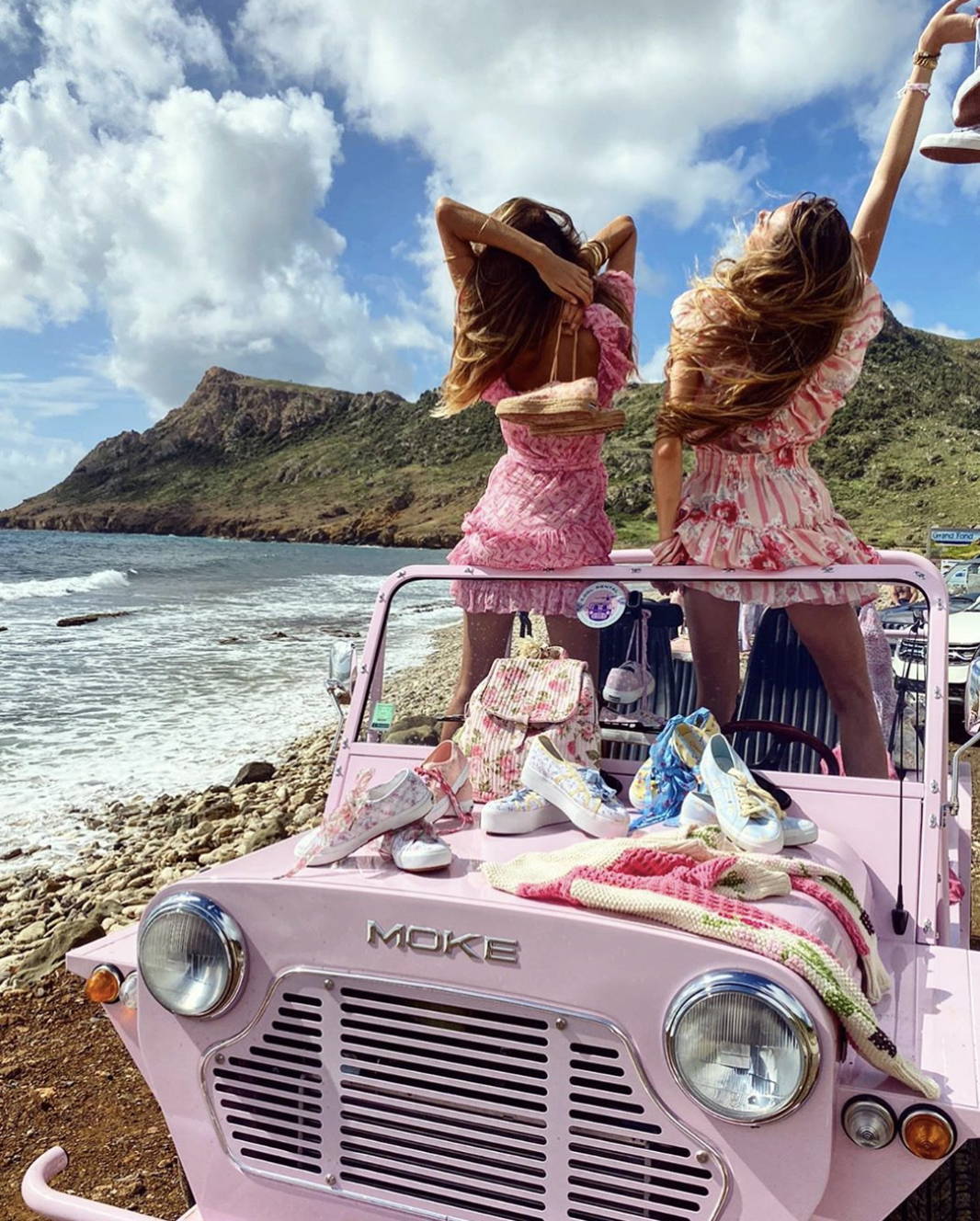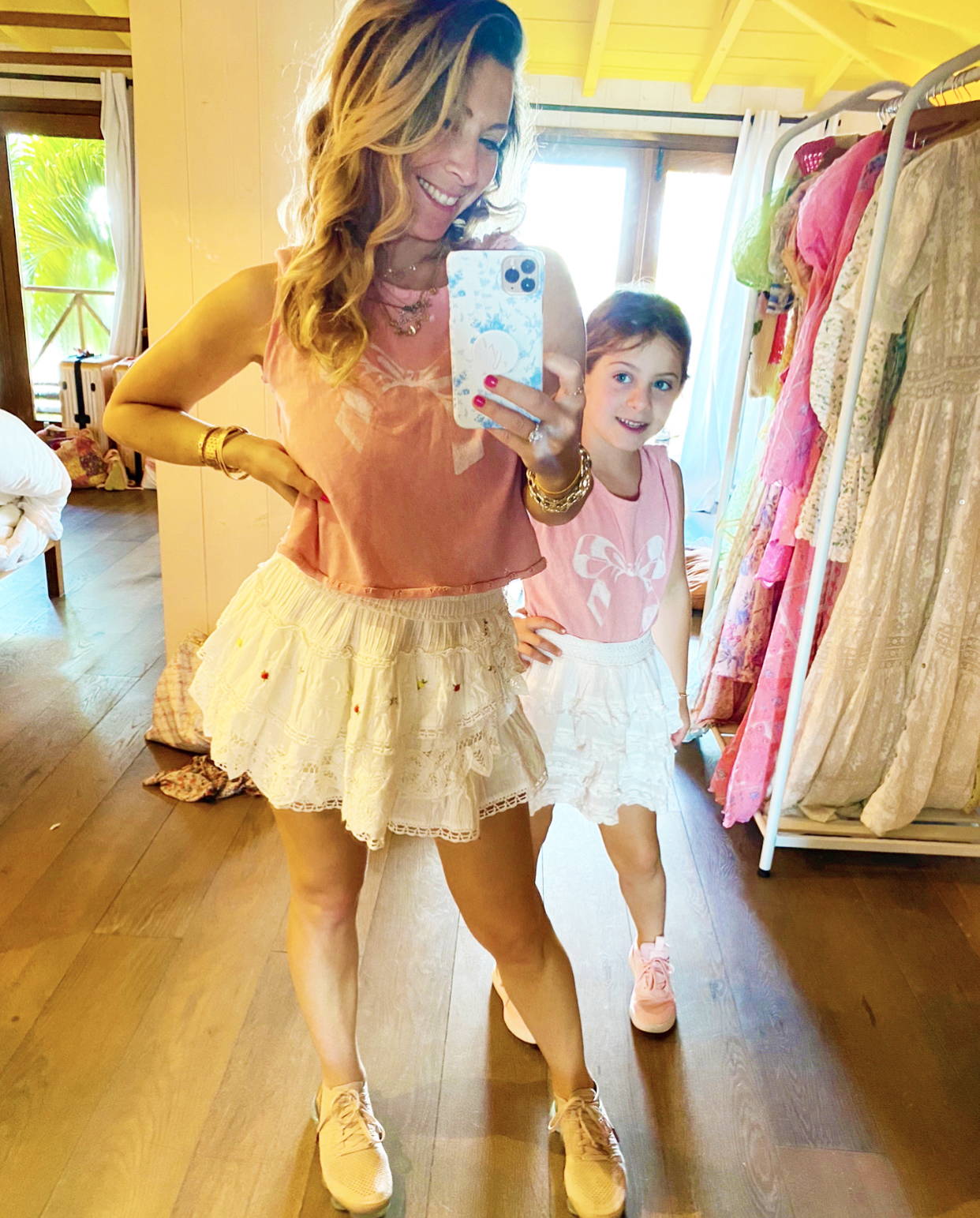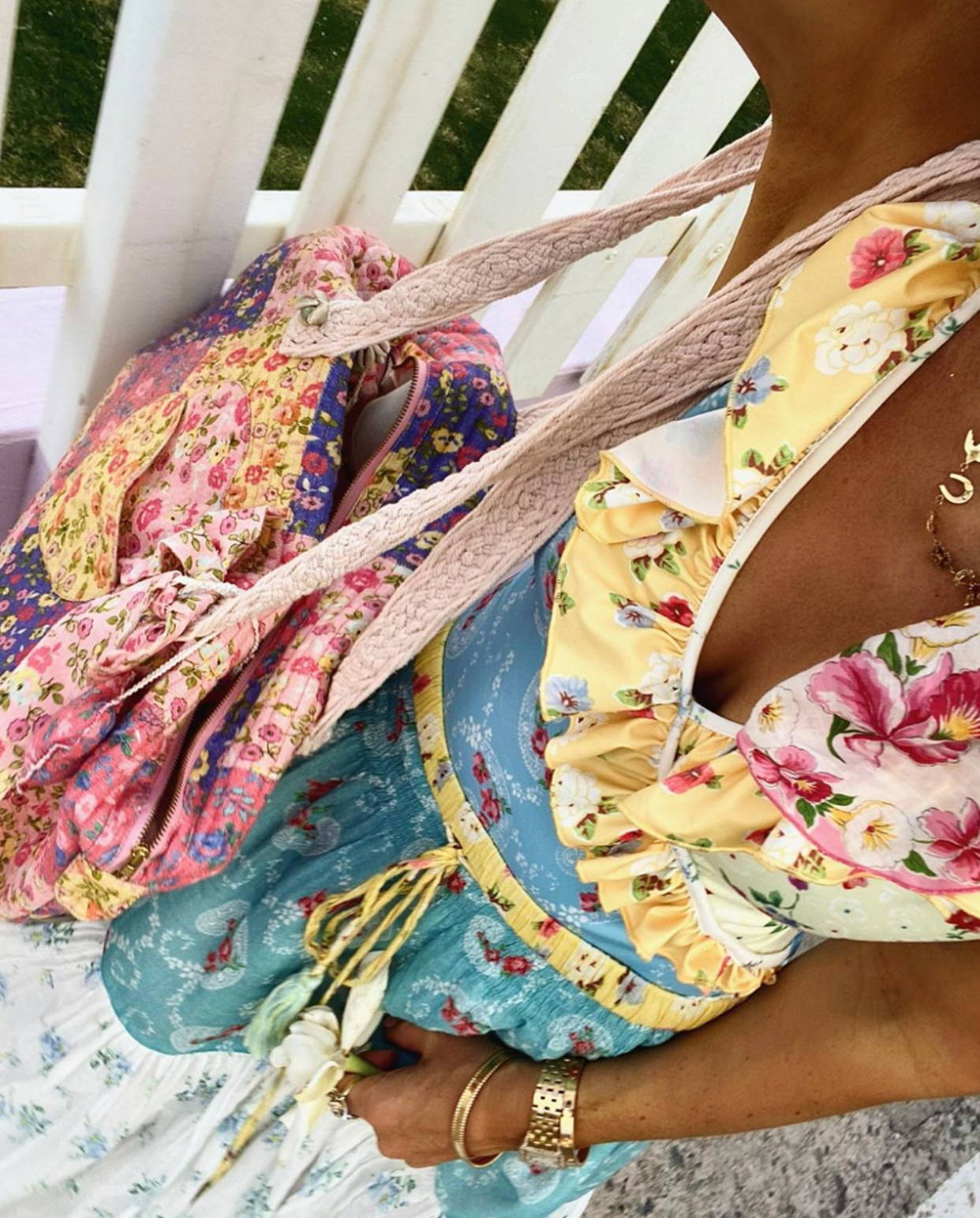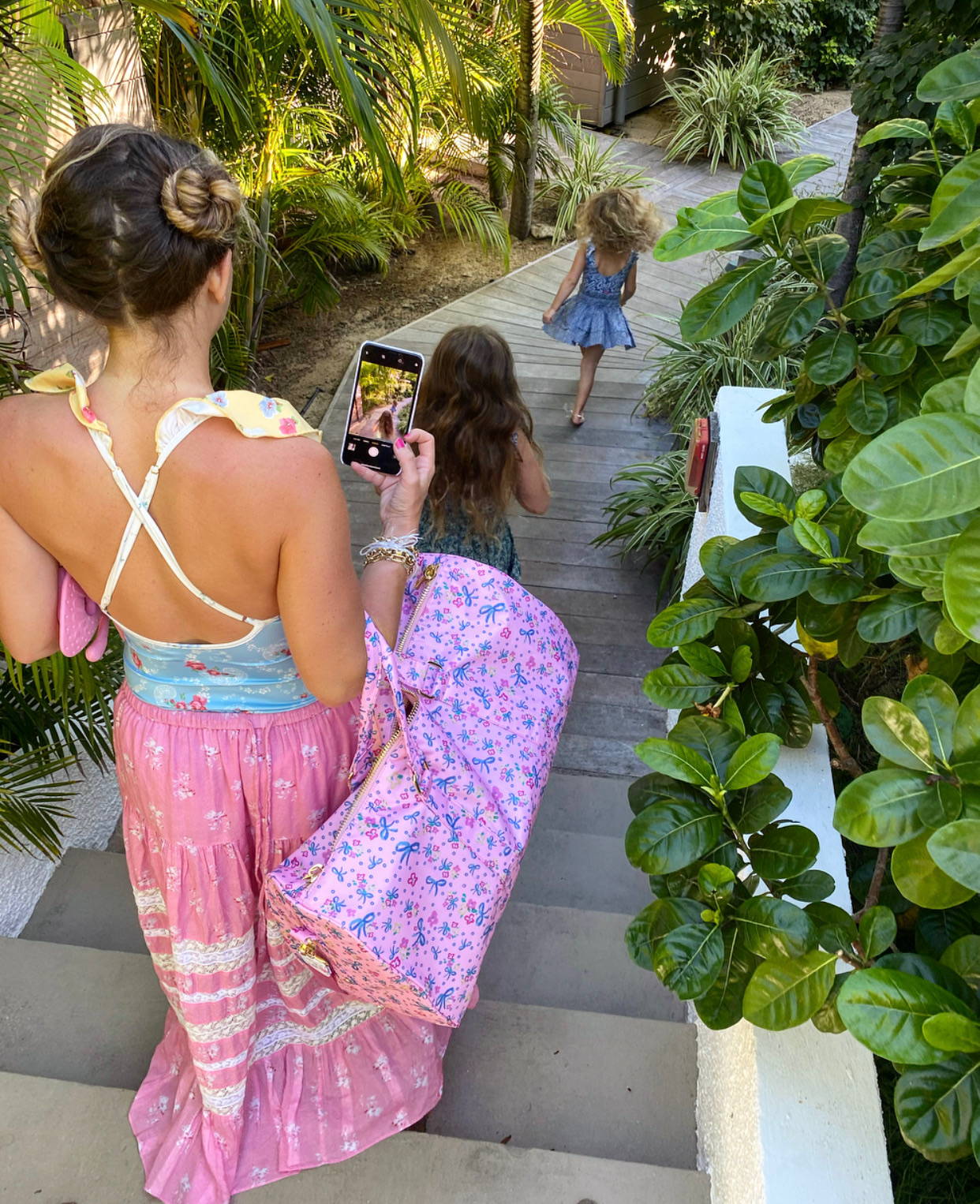 We lounged by the sea...
On the day we shot at Saline Beach, there were little surprise rainstorms. We would quickly cover all of our bags and run into the ocean as it rained, shooting with the waterproof camera all the while. It was truly amazing.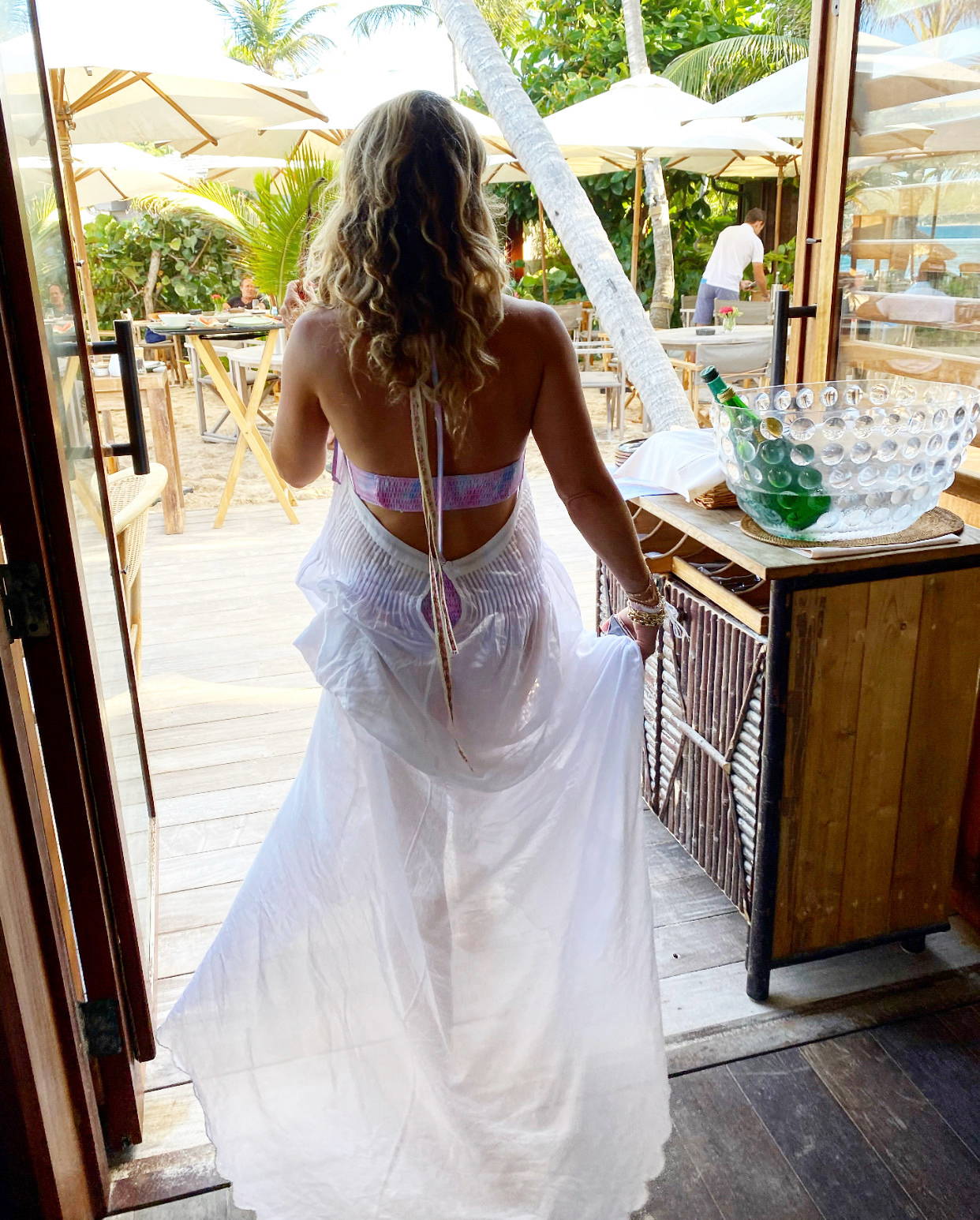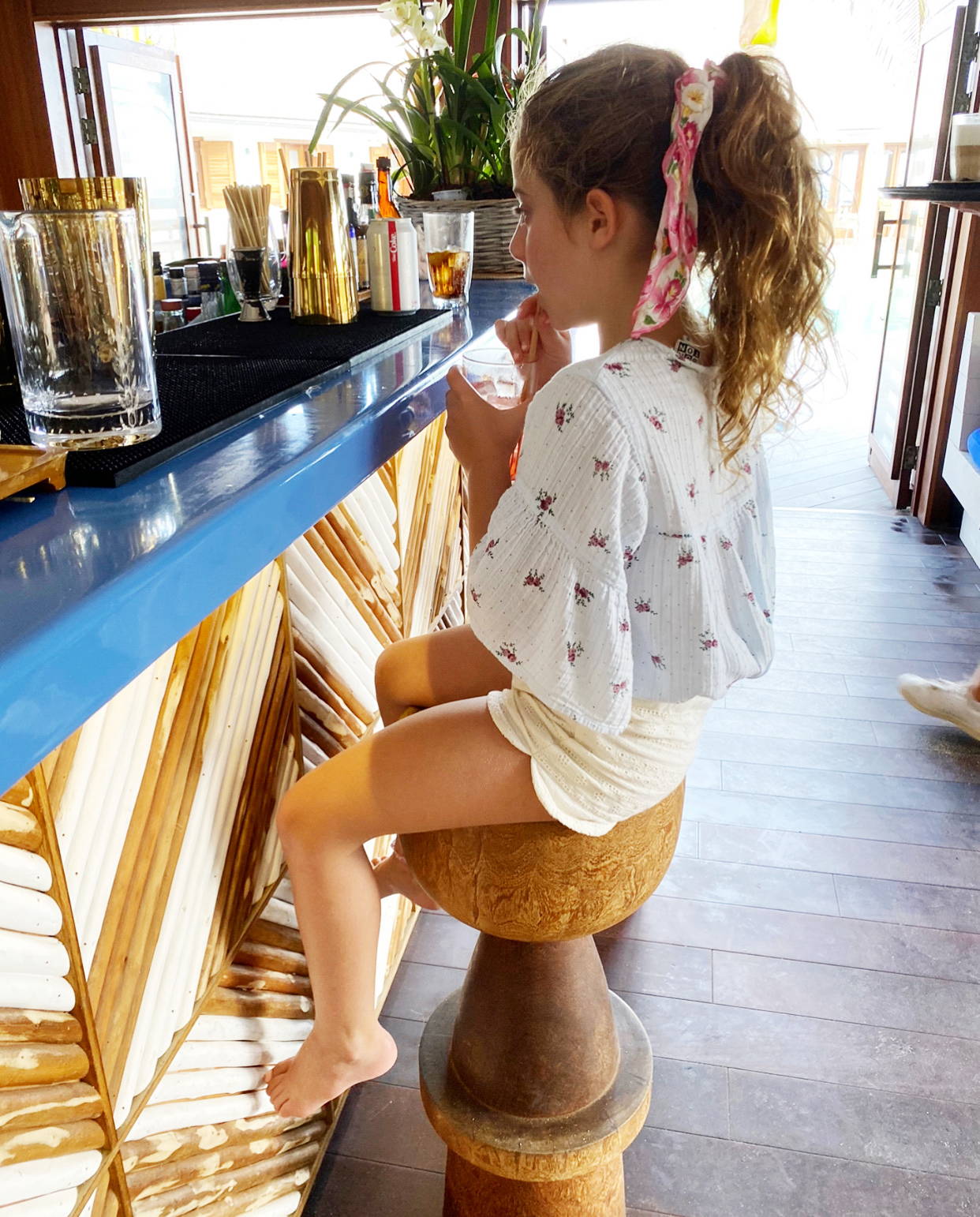 Oh, the food we ate...
From early dinner with kids to dancing all night, the food and restaurants are all beyond. A few of our favorites include Le Tamarin, Maya's, and L'isoletta, which capture the true sensibility of the island and are perfect for families. Plus, Jean Georges's new restaurant, Sand Bar at Eden Roc, is so chic with the best tropical house music reimagined, and the most beautiful bar. It has a very "old meets new," vibe. Plus, Laduree has excellent music too.
Found hidden gems…
With the streets lined in Prada and Hermes, the secret is finding the adorable little shops in the back allies. One of which we discovered on this trip into Gustavia, the local town. The sweetest shop owned by this French woman selling the most darling Liberty print dresses for little girls. Obsessed, the shop owner, she told us her life story of growing up in a big family. She said you learn to cook, take care of children, and sew. So, that is what she did. She began buying liberty print fabrics, and sewing all of her dresses. Now, she has a store in St Barth's and Avignon, France.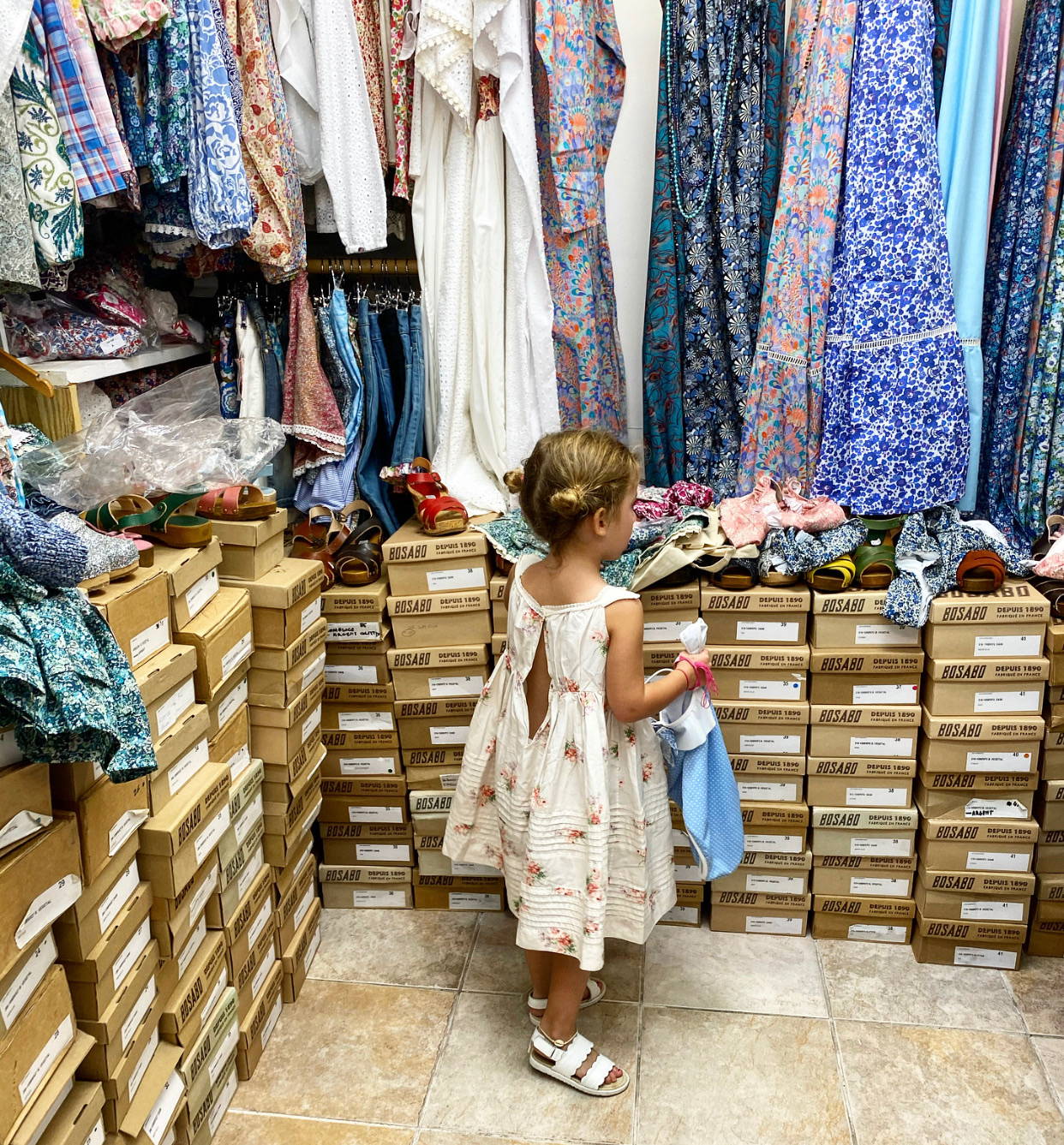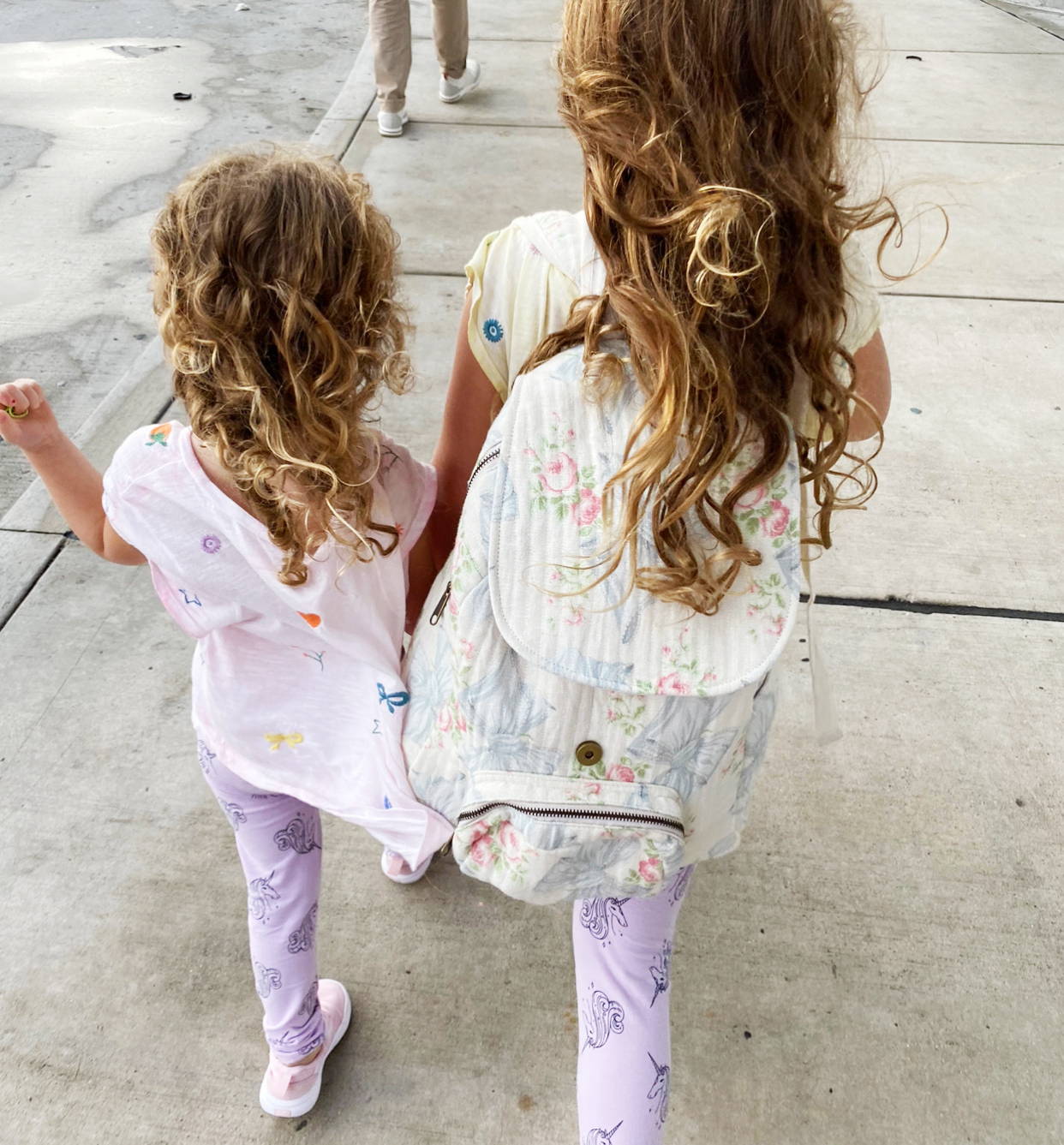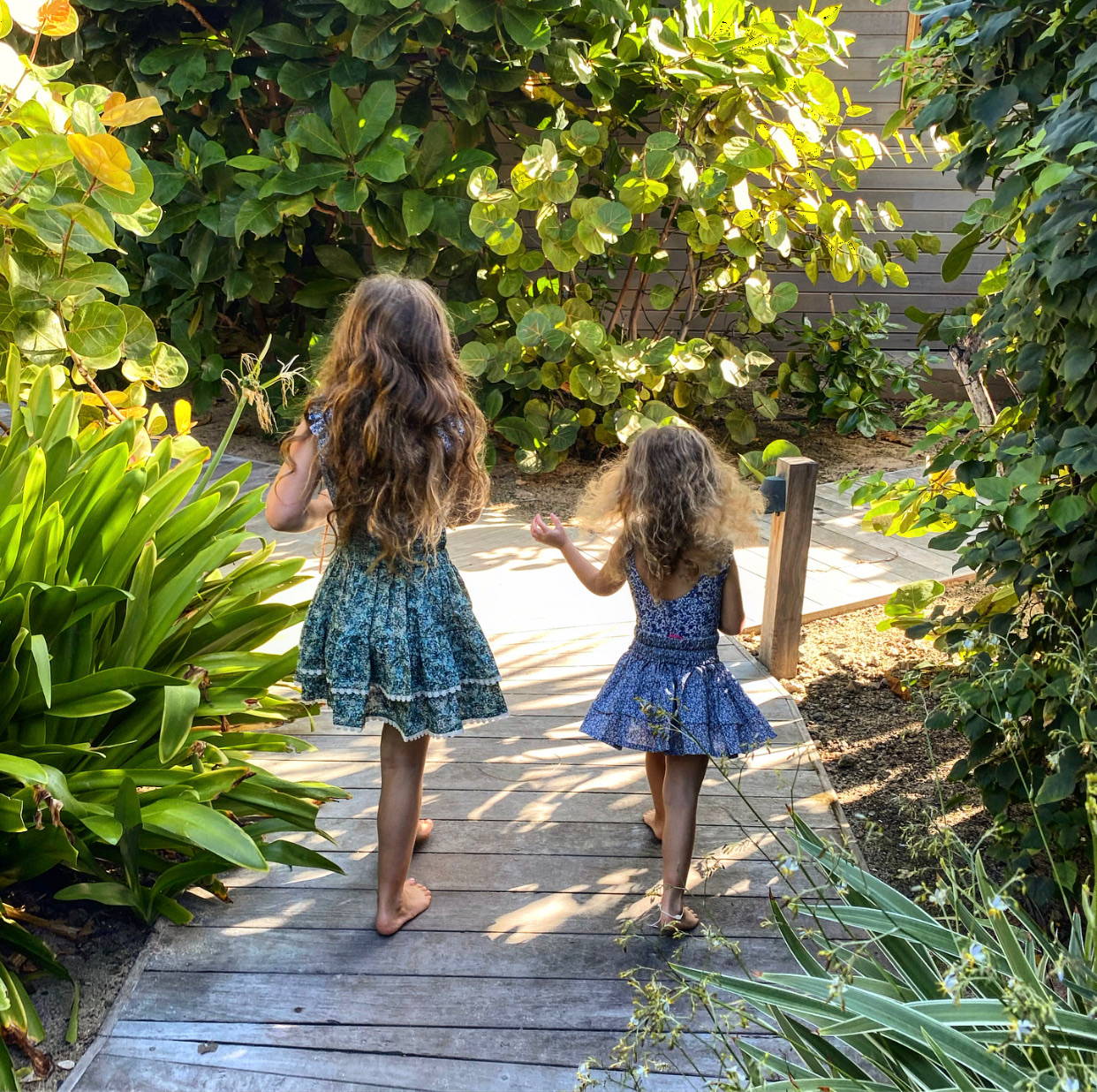 Seashells by the seashore…
The girls, endlessly inspired by the local sensibility and the shells everywhere, spent the afternoons beading necklaces and bracelets.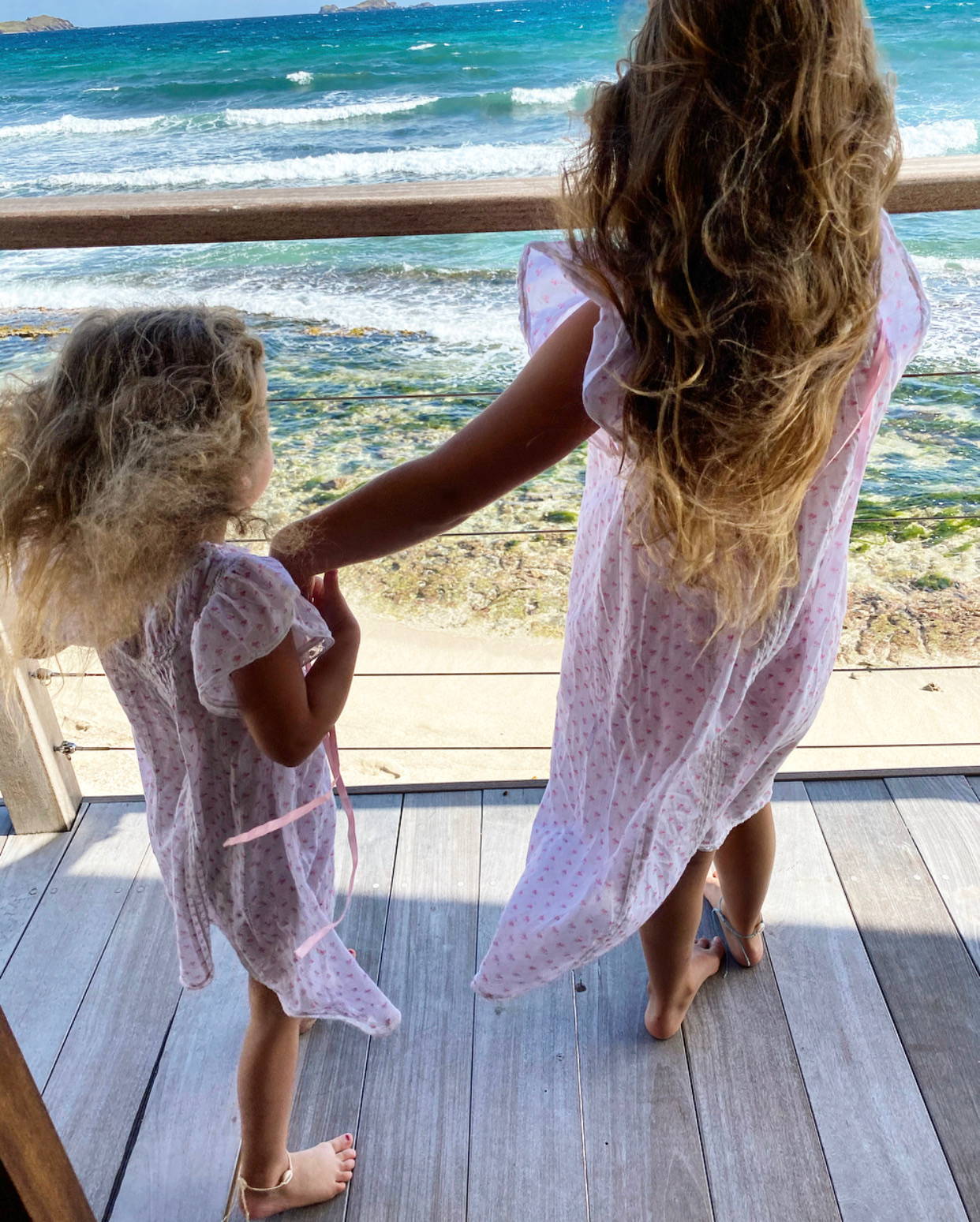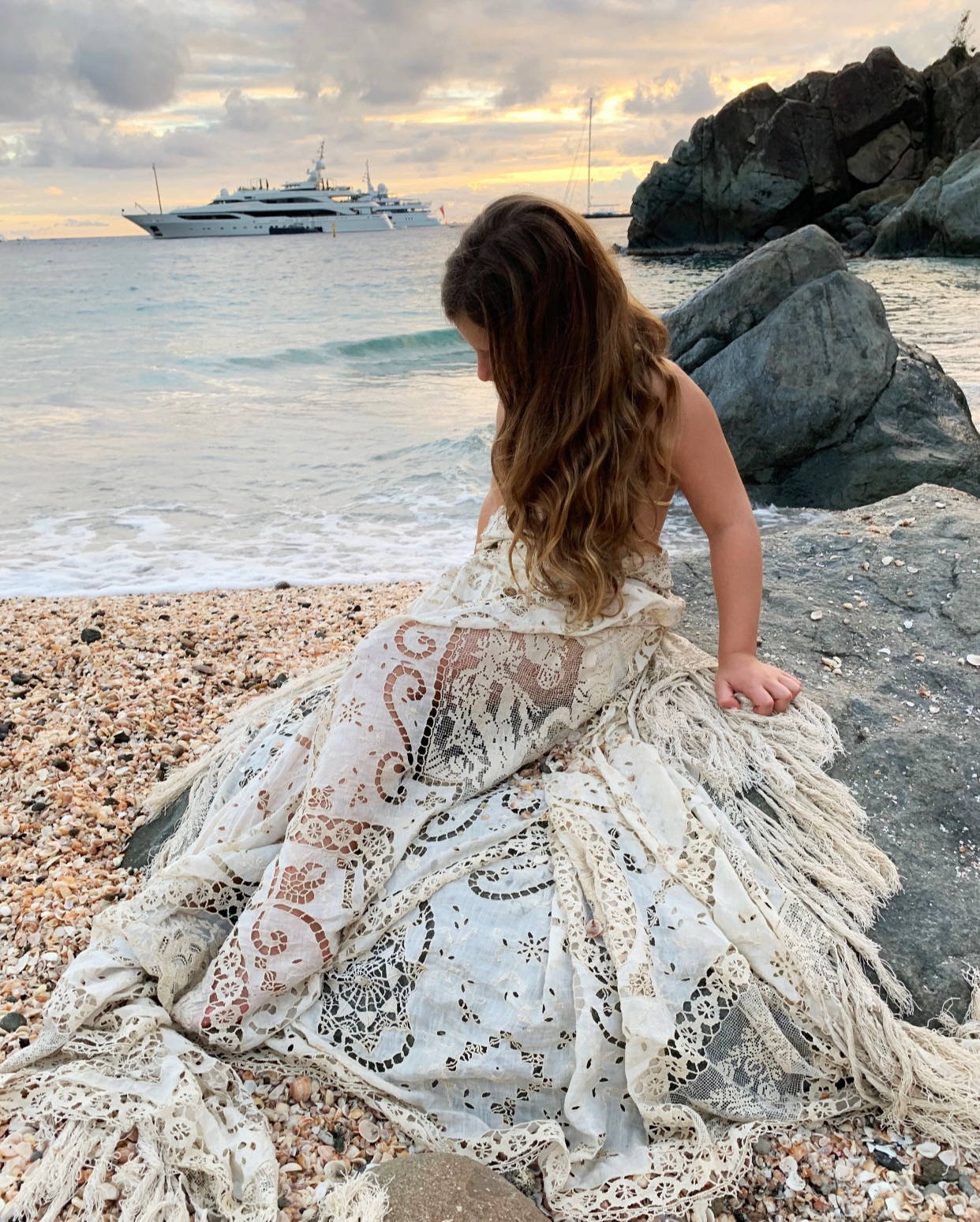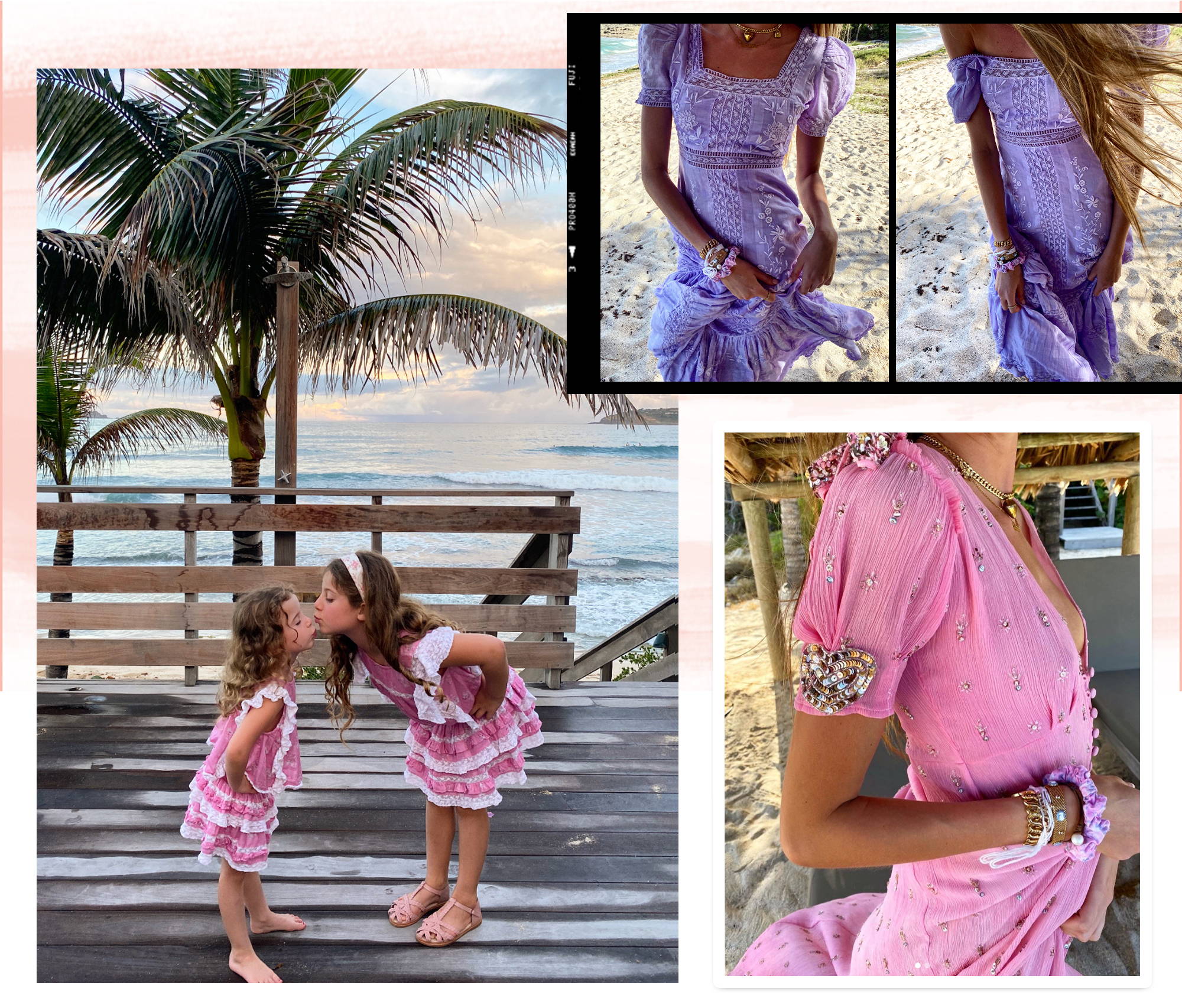 Spent the last moments of the decade...
Smiling, dancing, and kissing at golden hour on Shell Beach.