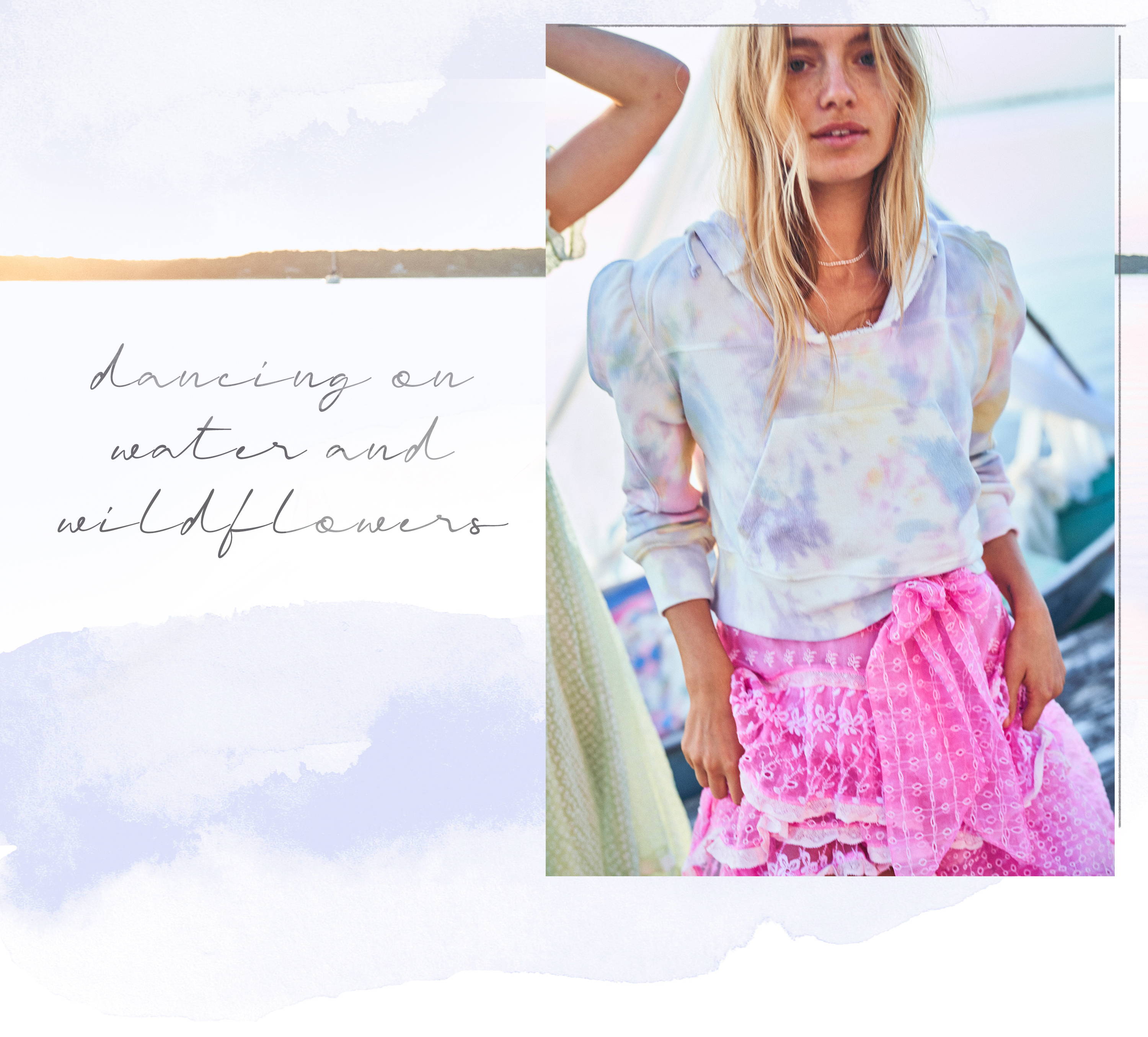 SPRING, HERE WE COME! NEXT STOP, SUMMER.
Come away with us in sorbet-hues, sweet pinks, fresh florals, and tye-dye layers as we look back on our most spirited moments from behind the scenes shooting our latest loves.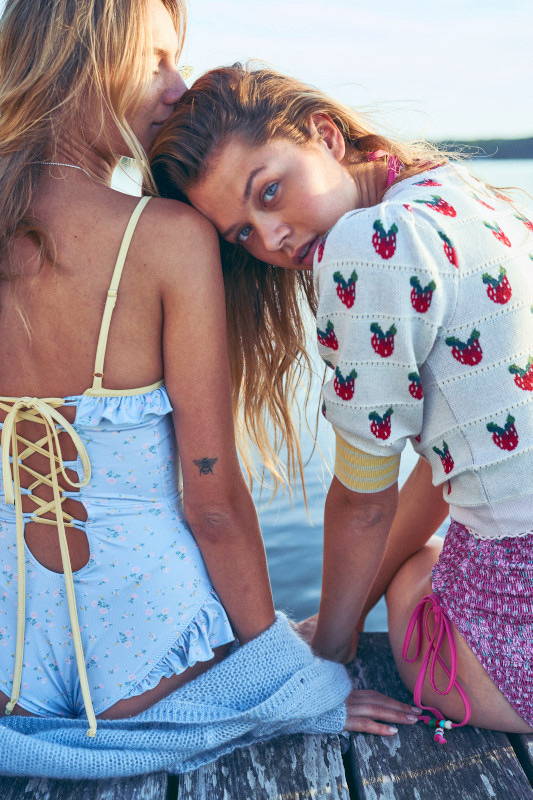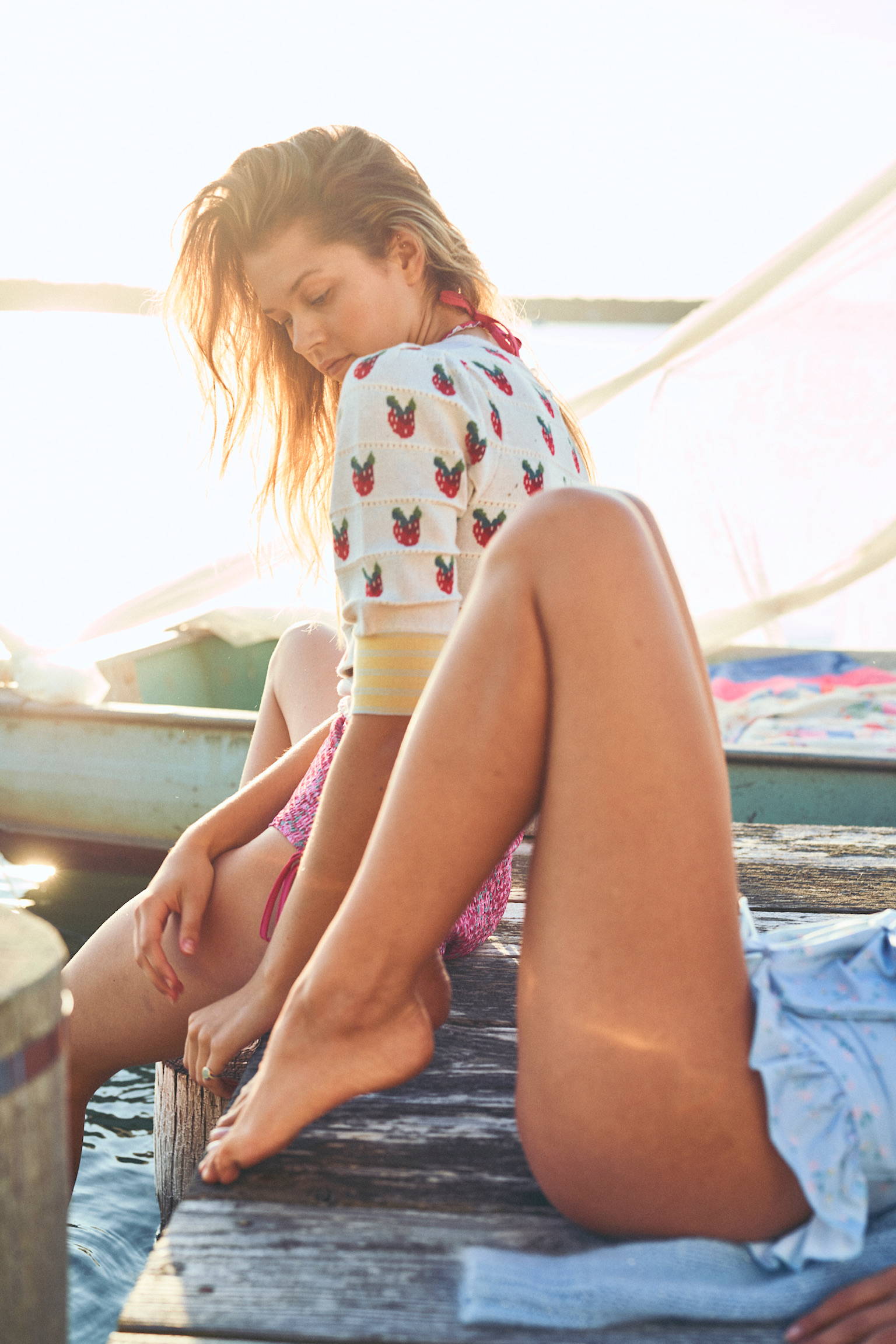 Danced on the dock of the bay at golden hour in sherbet-hues and puffed sleeves.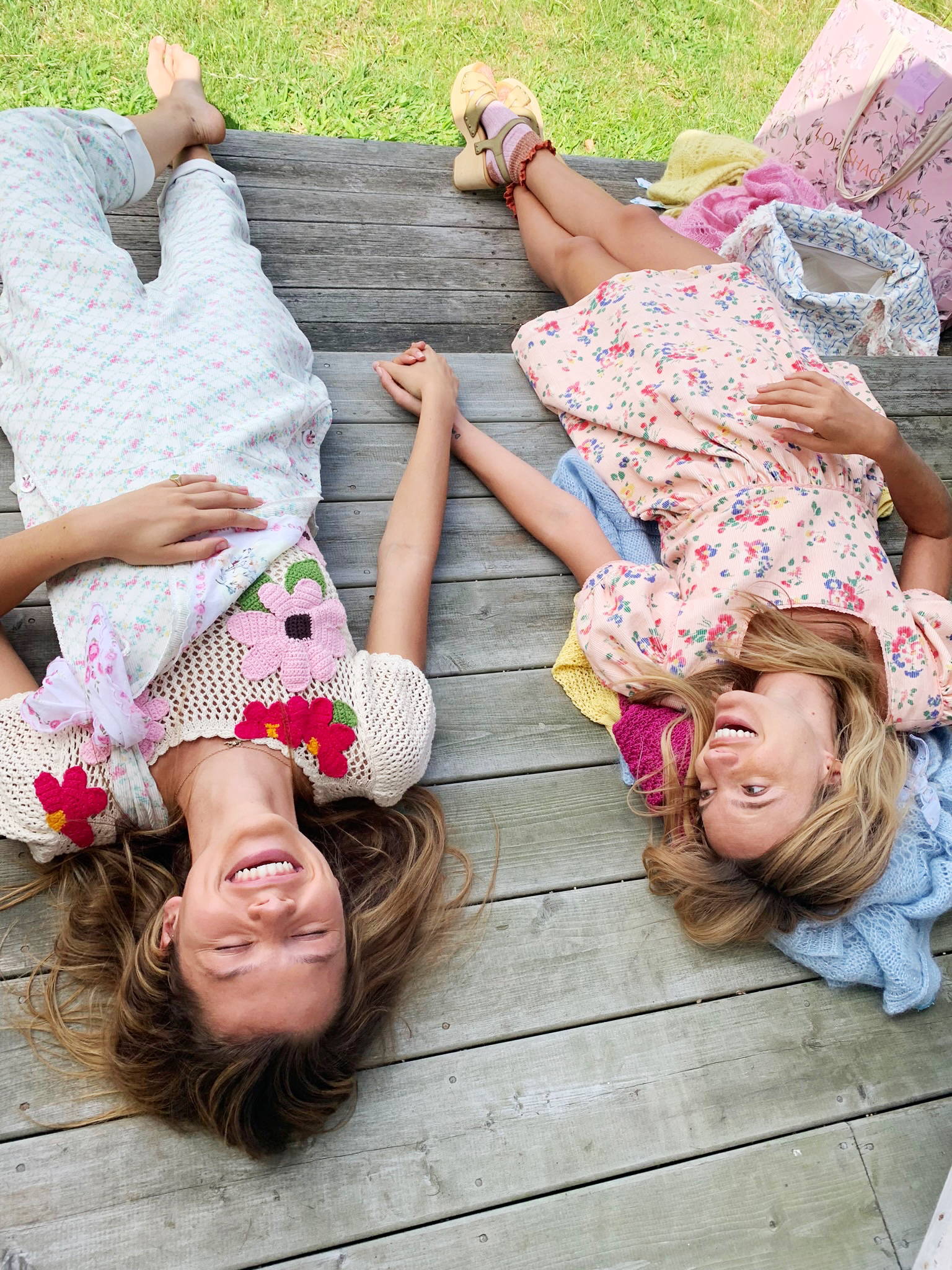 LAUGHED AND PLAYED IN THE FRESHEST FLORALS AND PRETTIEST PASTELS.
Obsessed over Laura Ingels and Holly Hobbie.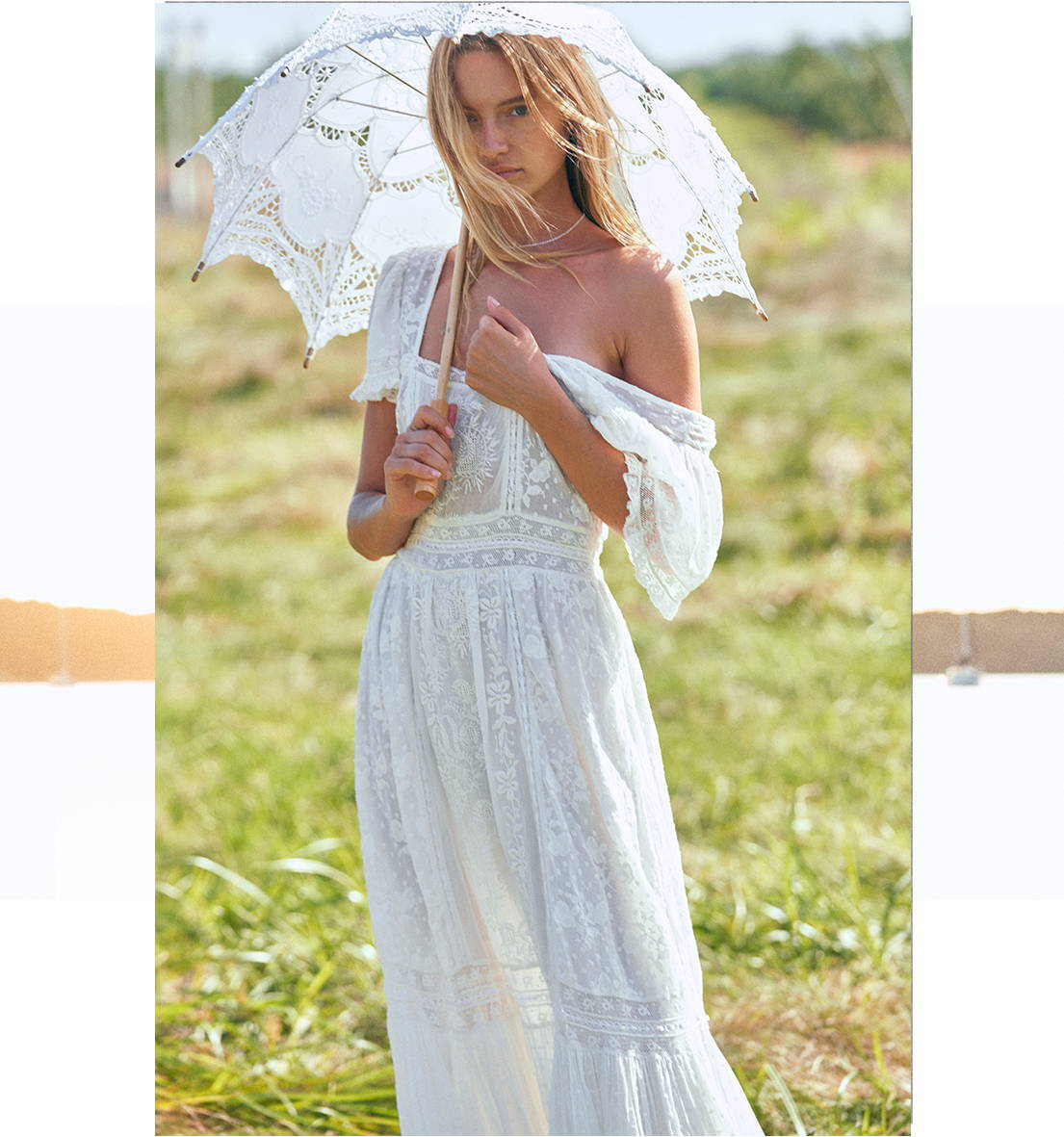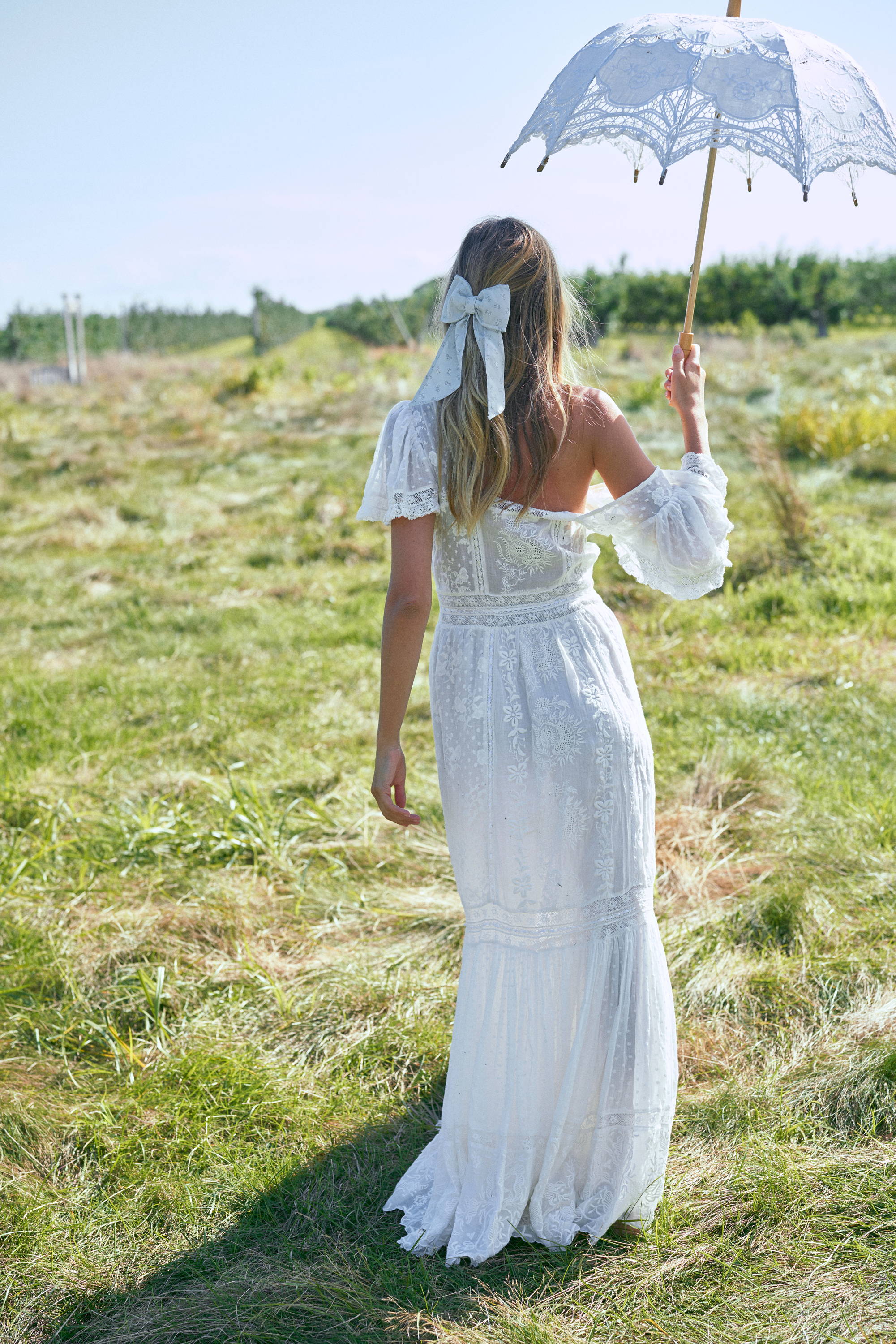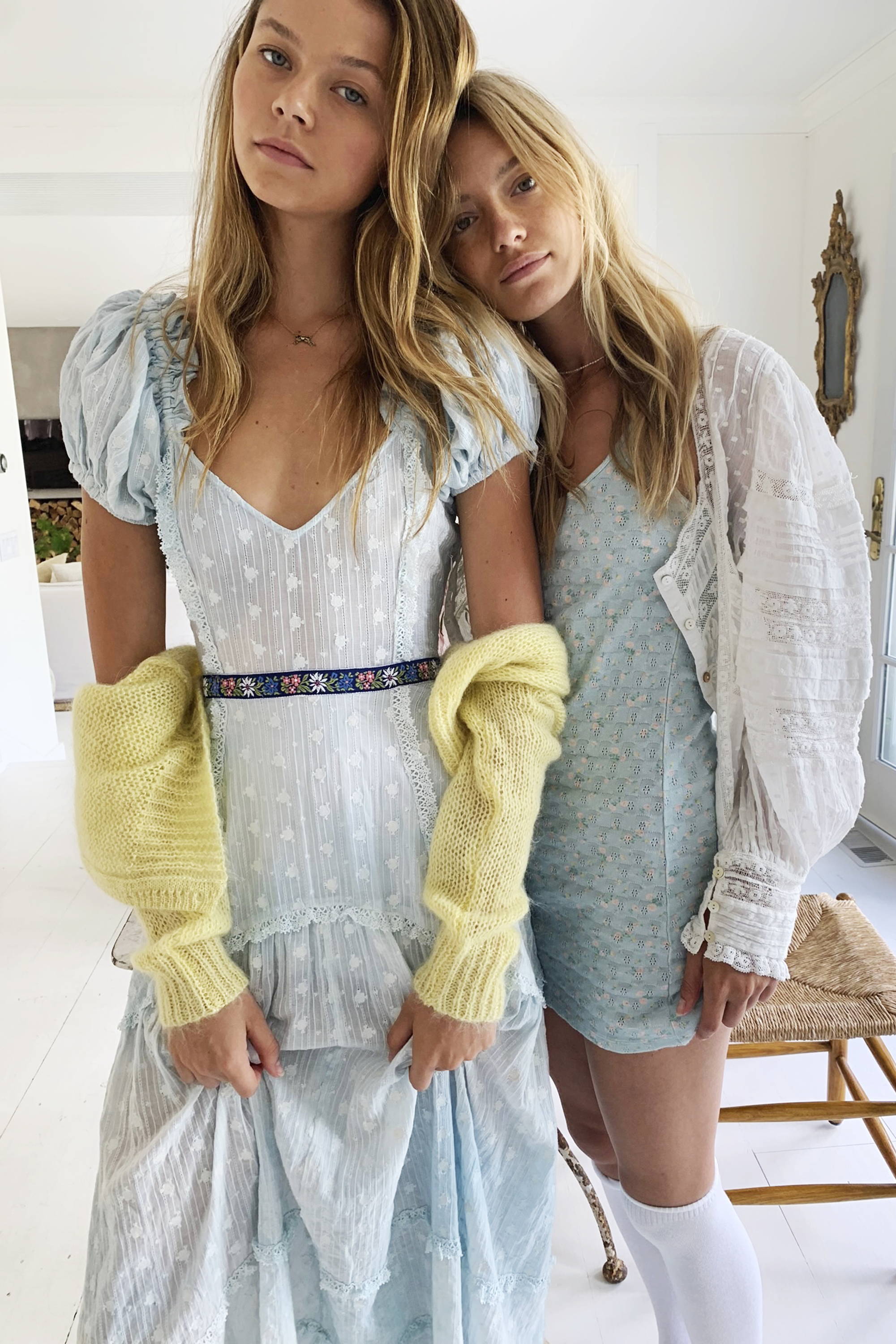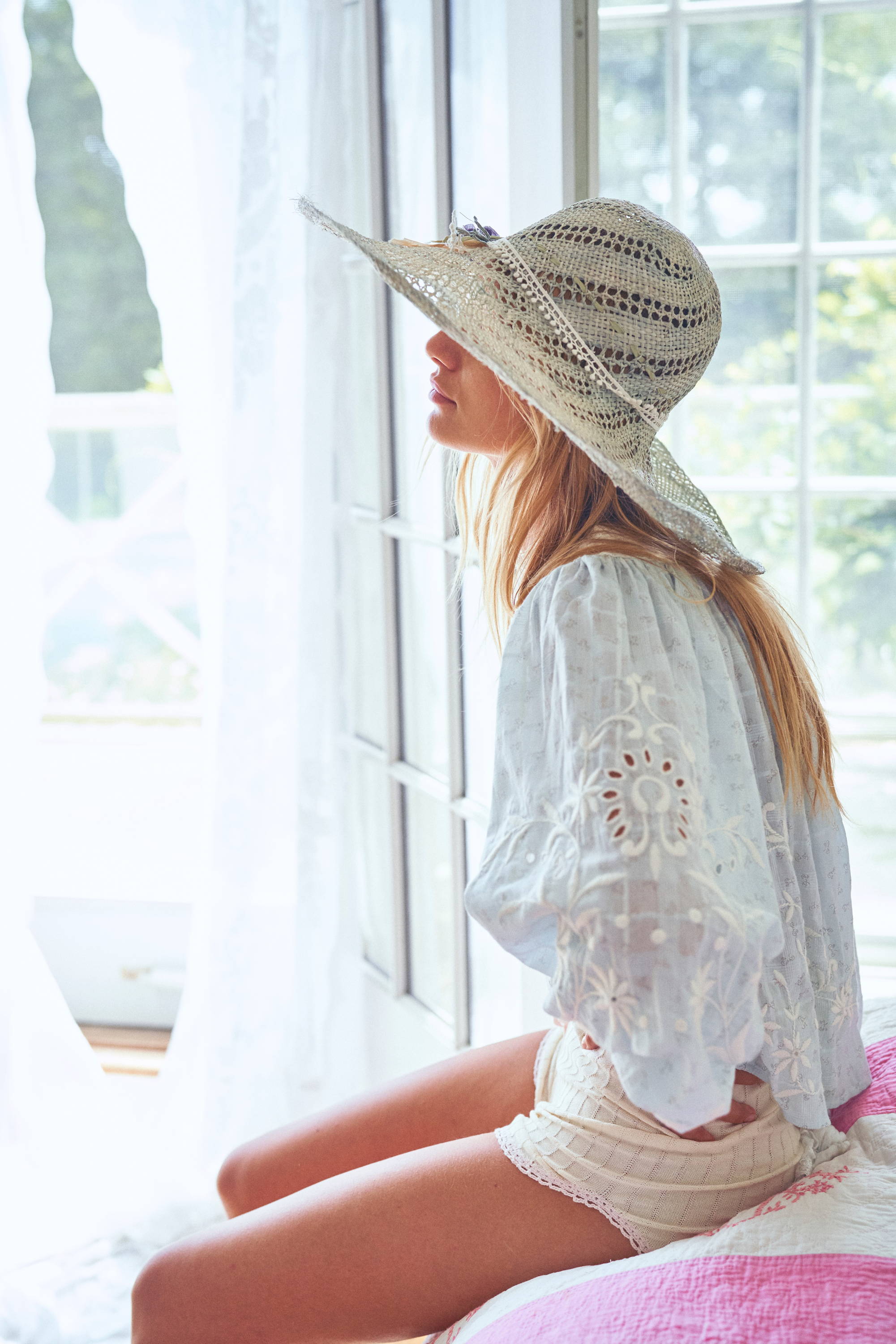 Reflective of our love of artisanal details, expressed through the palette and playful silhouettes, our worlds collided in the most magical way.