Gather your supplies and get ready for summer!
Spend the day making floral friendship jewelry with scrap fabrics and colorful beads.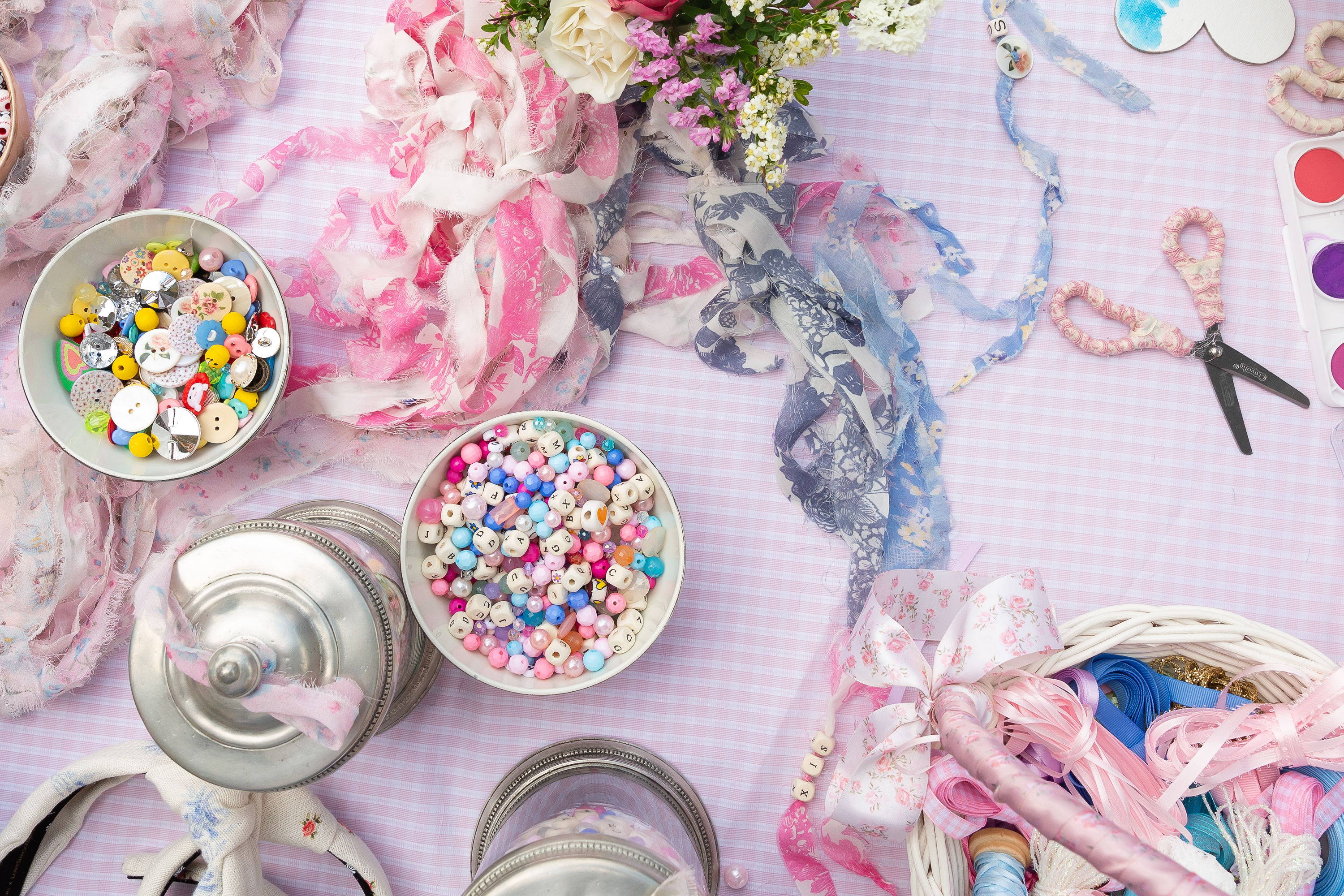 Step one:
Pull together any scrap fabrics, old items of clothing that you may not wear anymore (lightweight floral fabrics, ideally) or order a yard of ditsy print lightweight cotton online.
Step two:
Cut strips of fabric (ranging from half an inch to an inch in width) at desired lengths to comfortably fit around your ankle or wrist either once, double or triple wrap.
Step three:
String beads as you like...be playful, anything goes.
Step four:
Wrap and tie to finish!