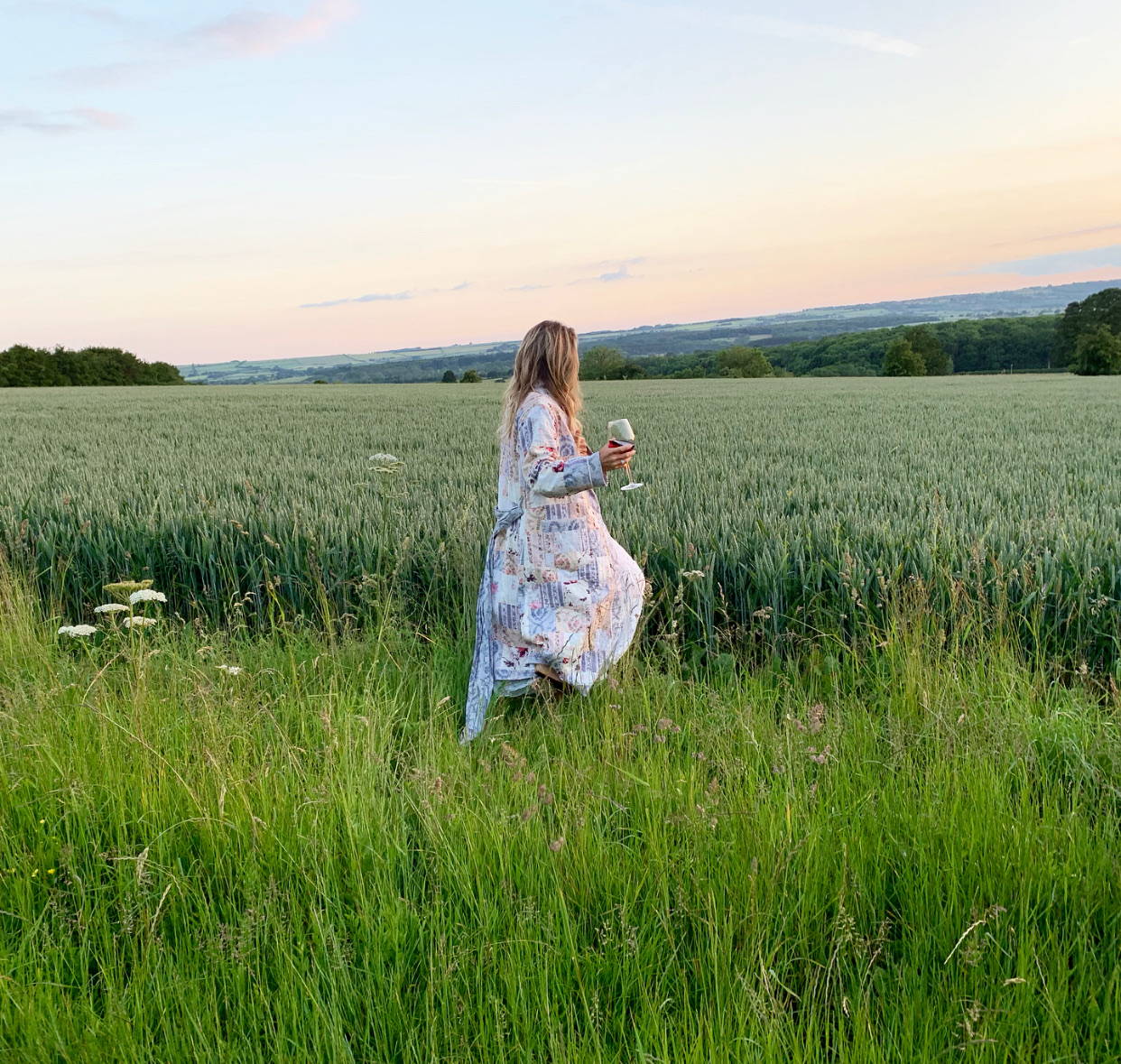 "To the place that has captured our soul, thank you for sharing your beauty and all your magic. Forever inspired and so in love, I'd now like to think I'm basically British."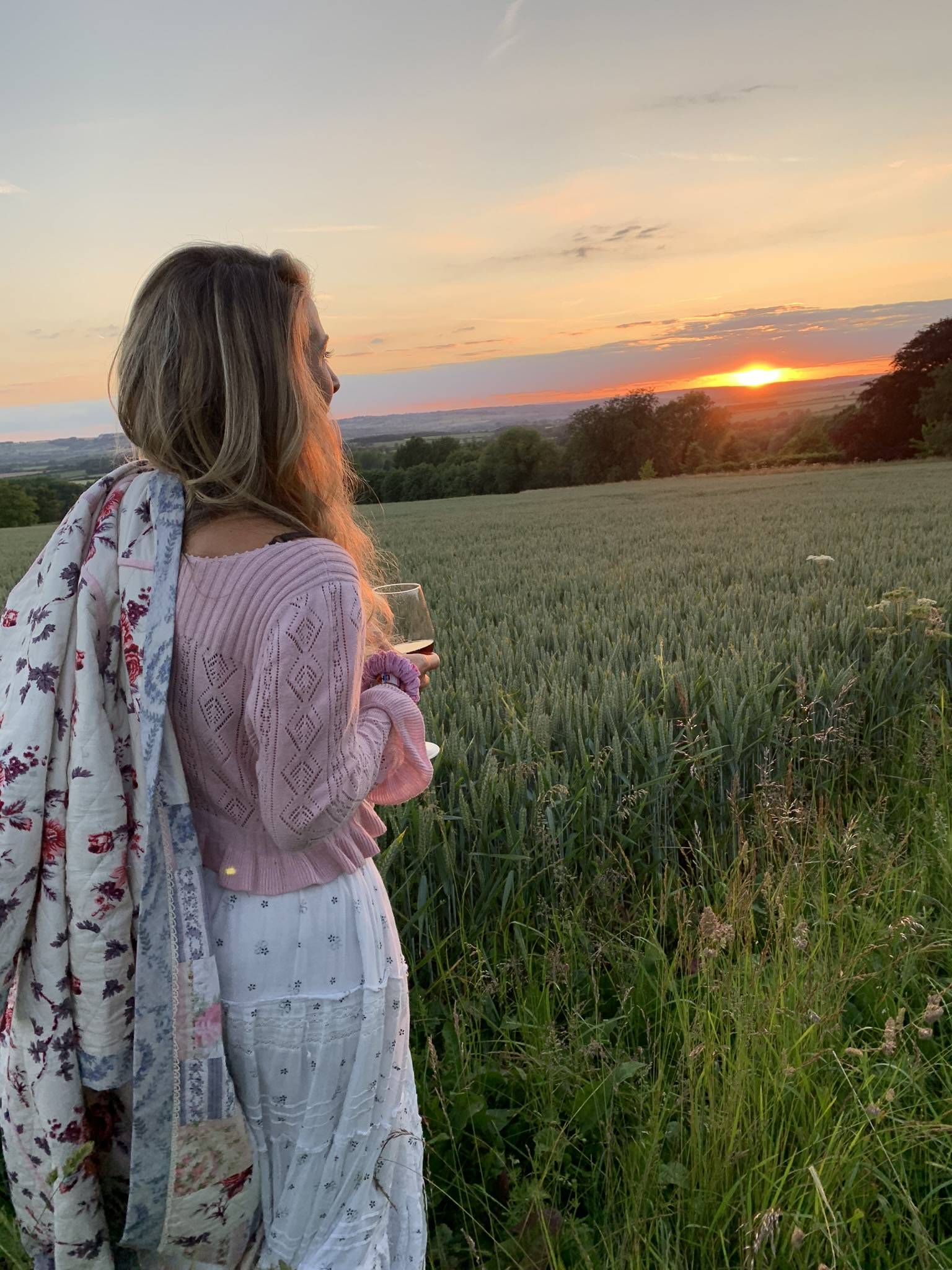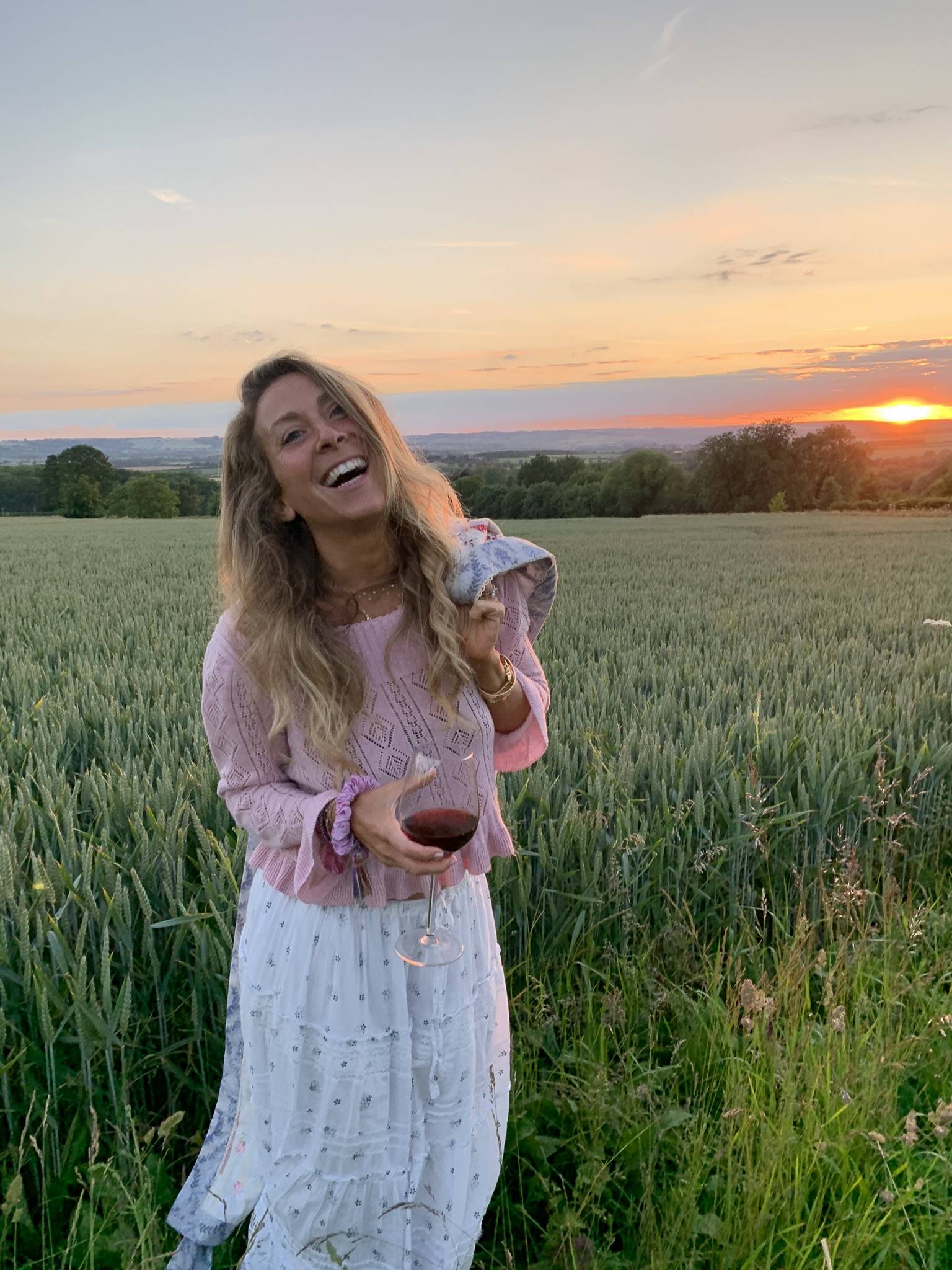 And, so the adventure begins...
With two hours of traffic straight off the plane. What do we do? Well, we get out and walk, of course! Five miles to Oxfordshire of endless inspiration as we happened upon poppy fields, gypsy vans, and horses strolling down the middle of the road.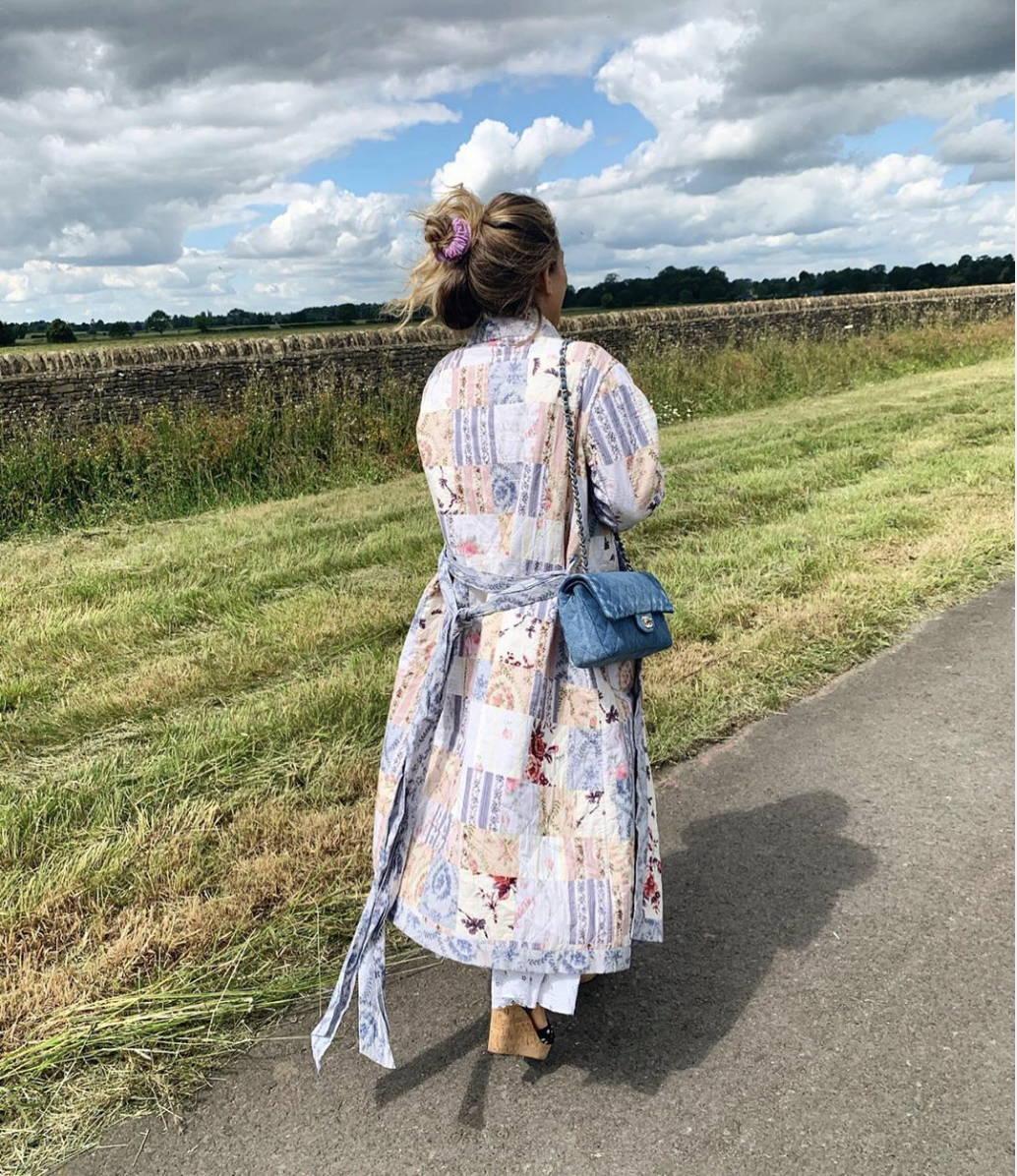 Once we arrived at Fairgreen Farm in the Cotswolds, the grassy and wildflower-filled property of Amanda Brooks, we felt instantly at home.
Dinners served on the terrace by Chef Joe (an incredible celebrity chef for The Killers and Barack Obama) were elaborate spreads of fresh veggies from the garden and delicious fish dishes.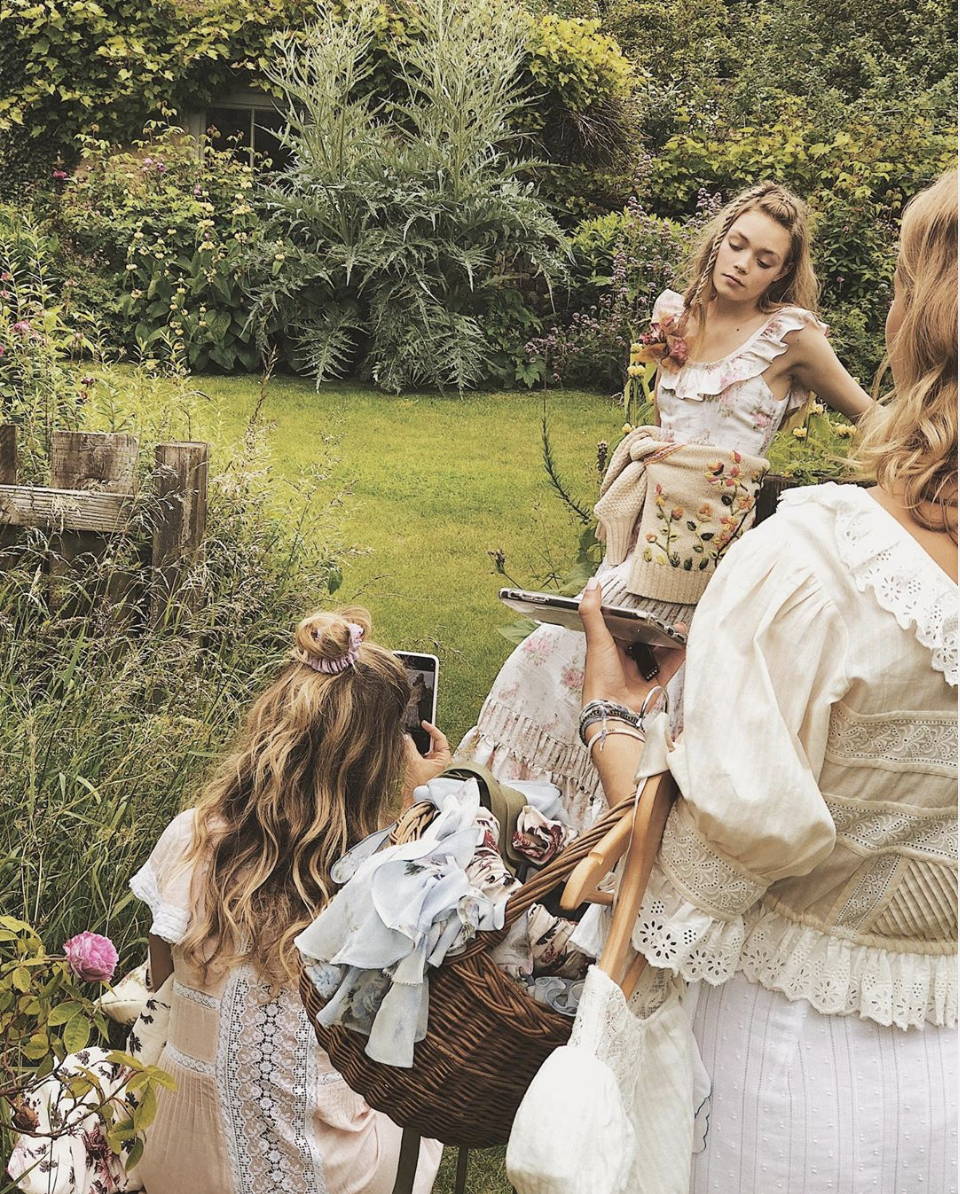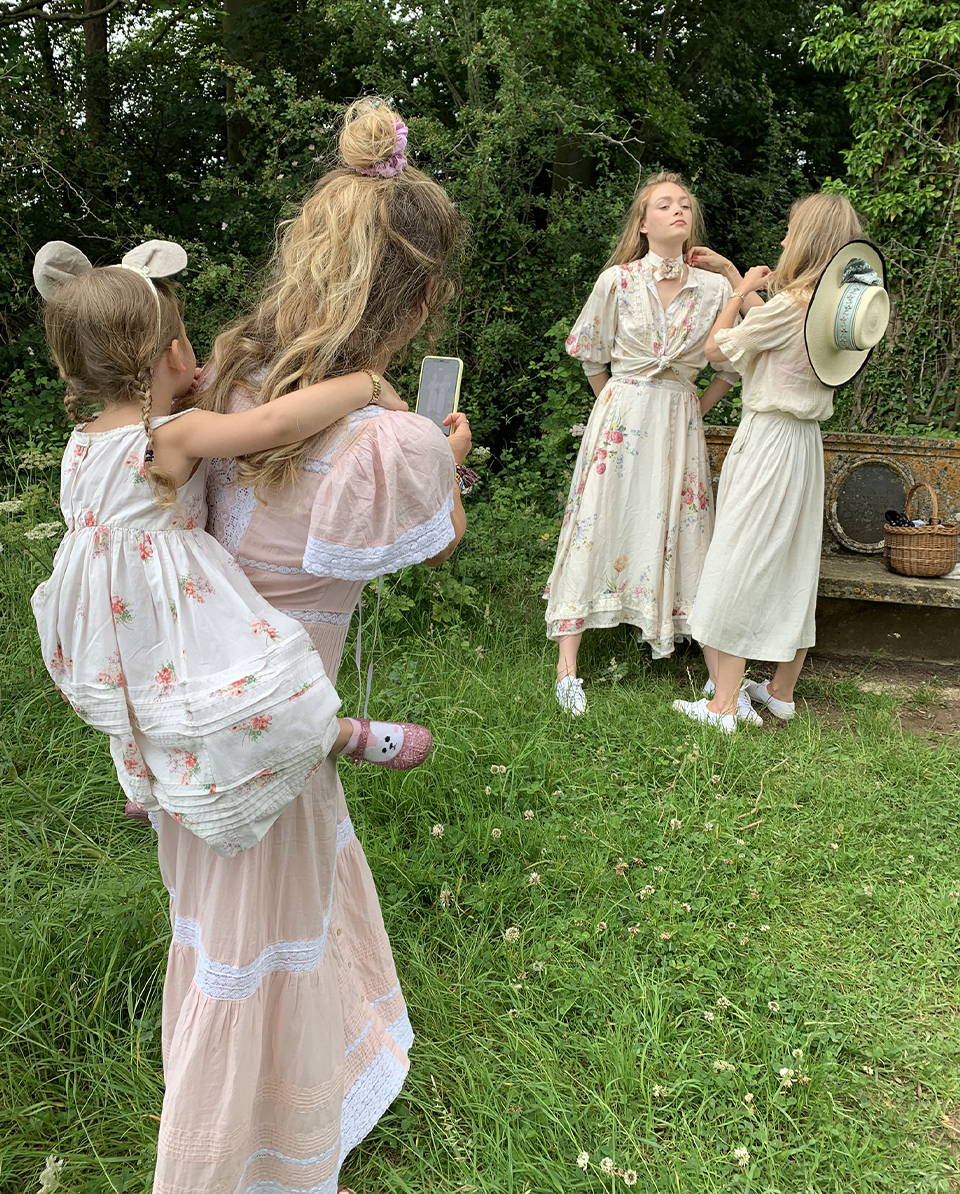 Come morning, Martha Ward arrived to style our pre-fall shoot with photographer, David Burton. "Let 'Em In" by Paul McCartney played as we shot the stunning Violet running effortlessly around the gardens.
The energy was magnetic as Martha styled plus made flower arrangements and everyone dug into fresh bowls of cherries. We carried on until sunset in the forever golden hour.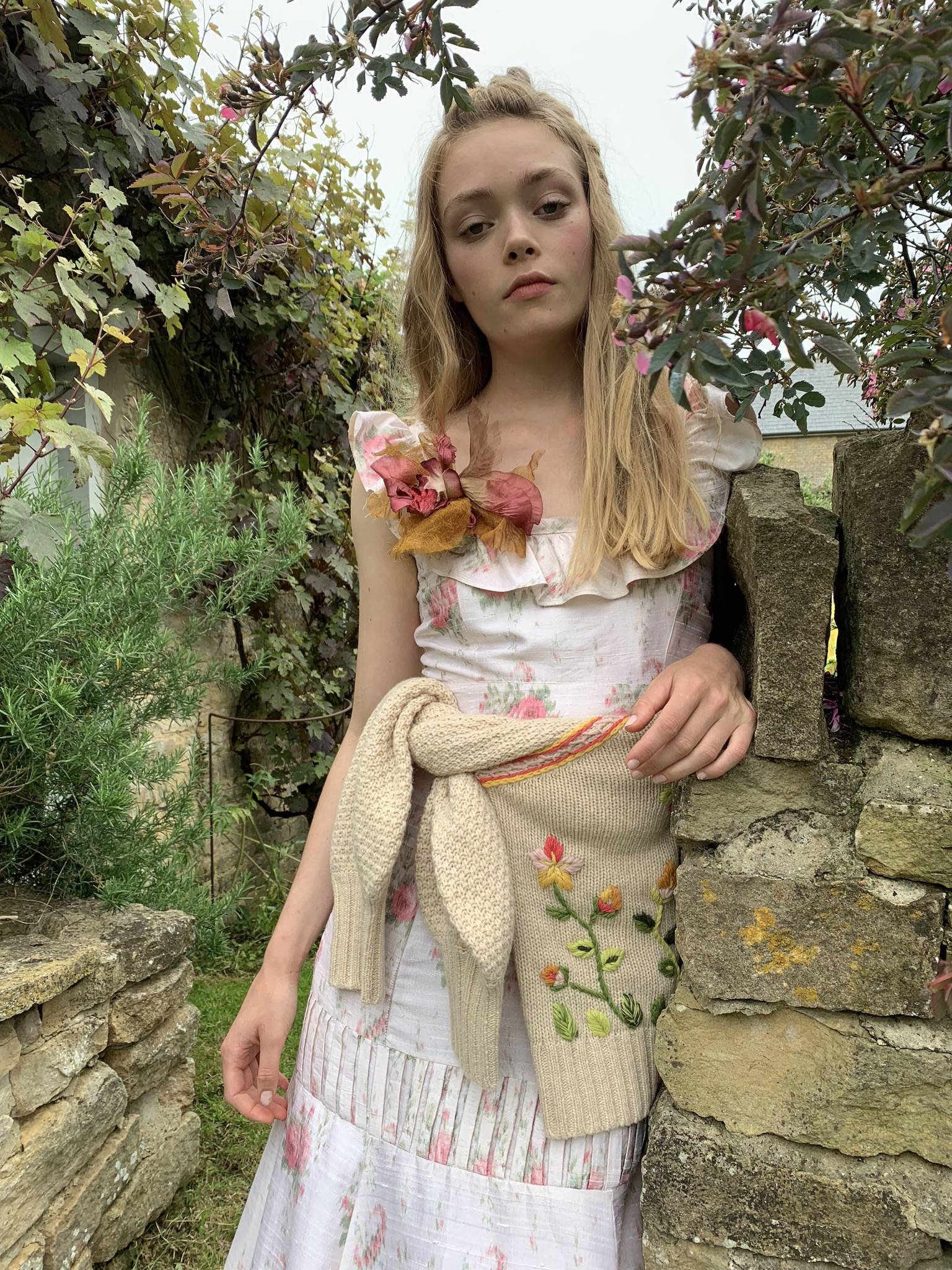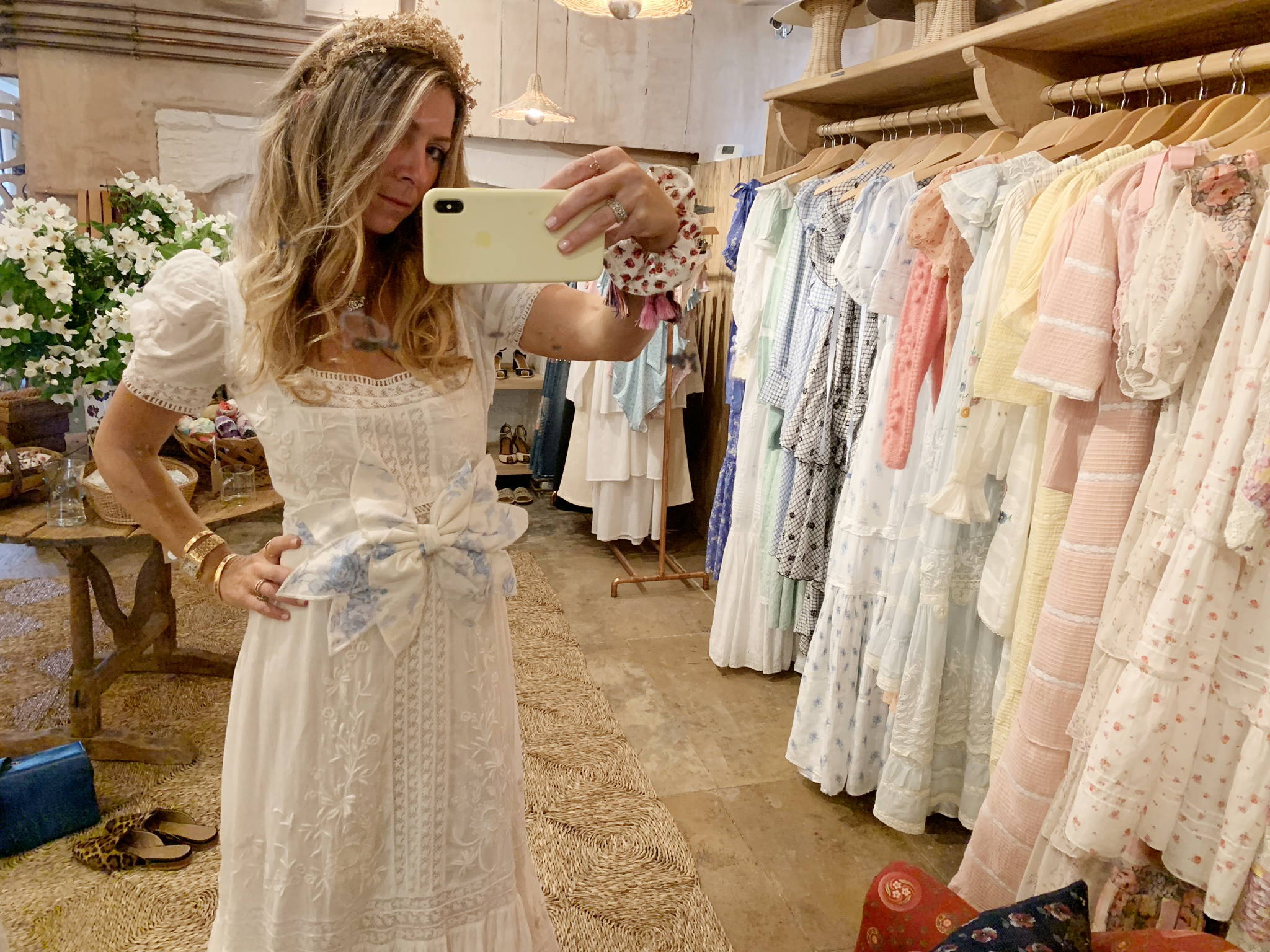 We ventured to our favorite little shop, Cutter Brooks before putting the finishing touches on our perfectly imperfect Cotswolds Luncheon.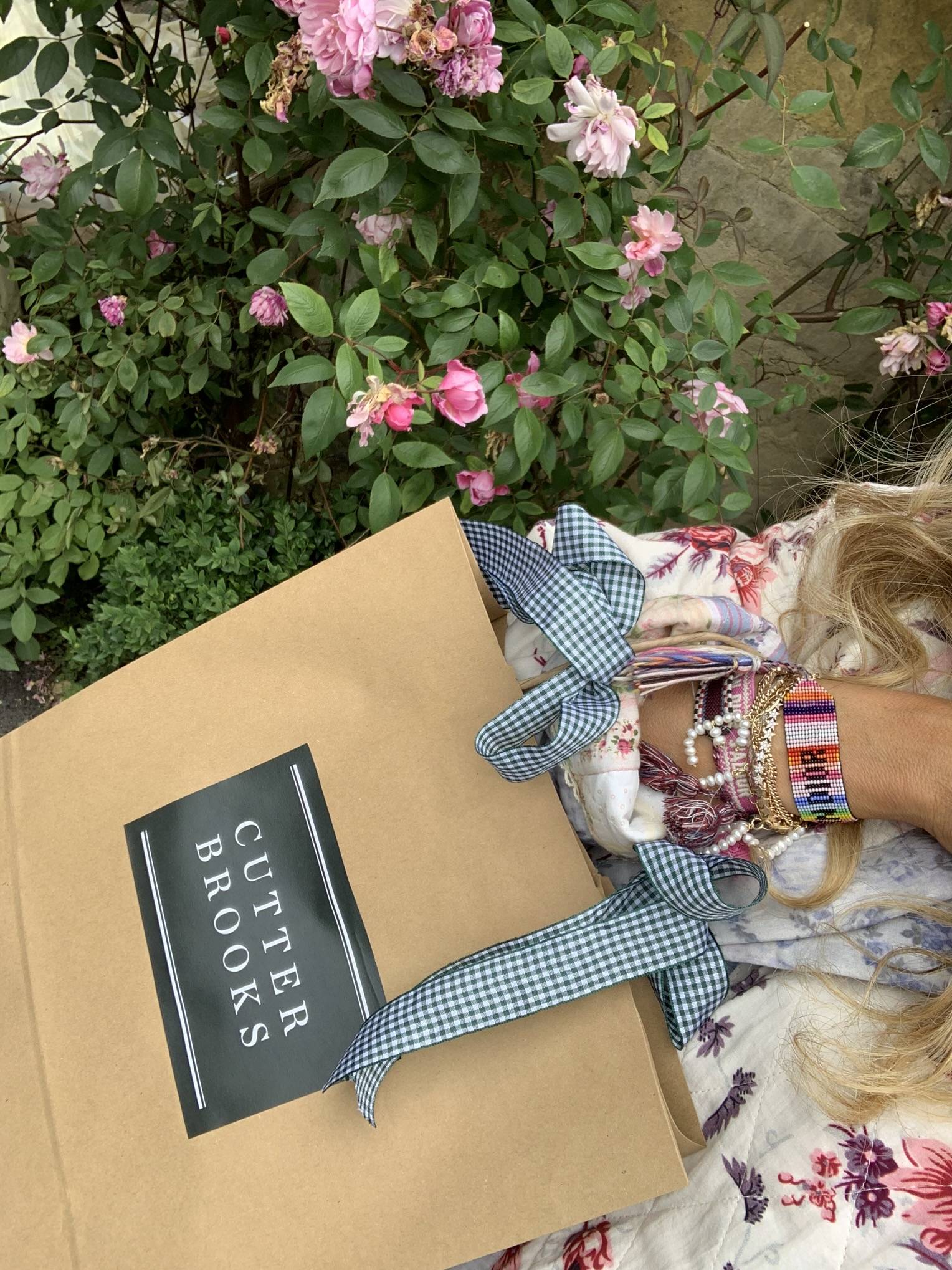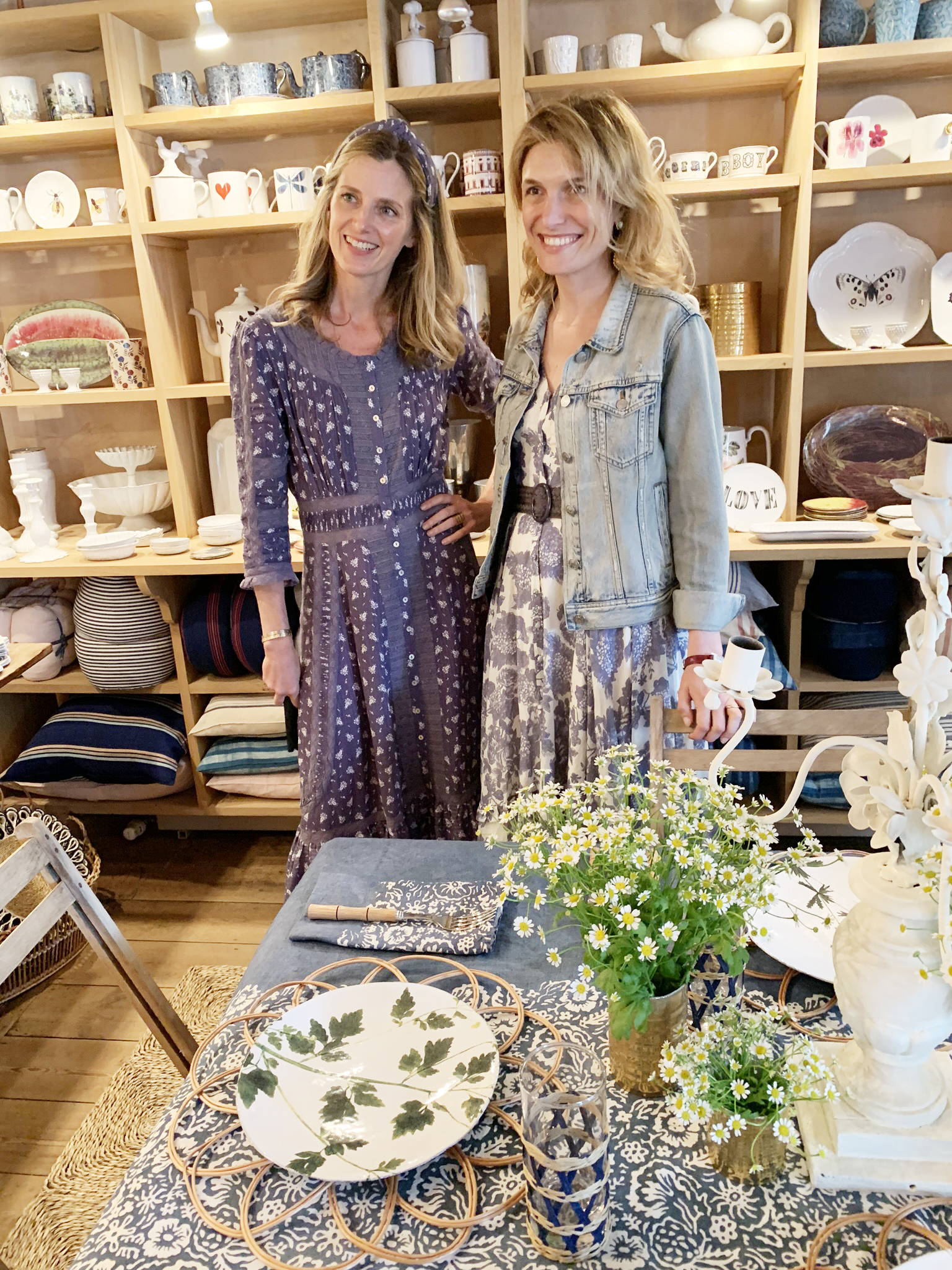 The afternoon's festivities were a magical affair, with layers and layers of our fabrics draped and hung around the garden and the loveliest ladies at the table.
Dinner was held back at the house with Amanda Brooks, her daughter Coco, and her husband. The tablescape was a collaborative effort with Cutter Brooks placemats and LoveShackFancy linens. Amanda made a delicious cobbler, and the evening ended with the most spectacular sunset.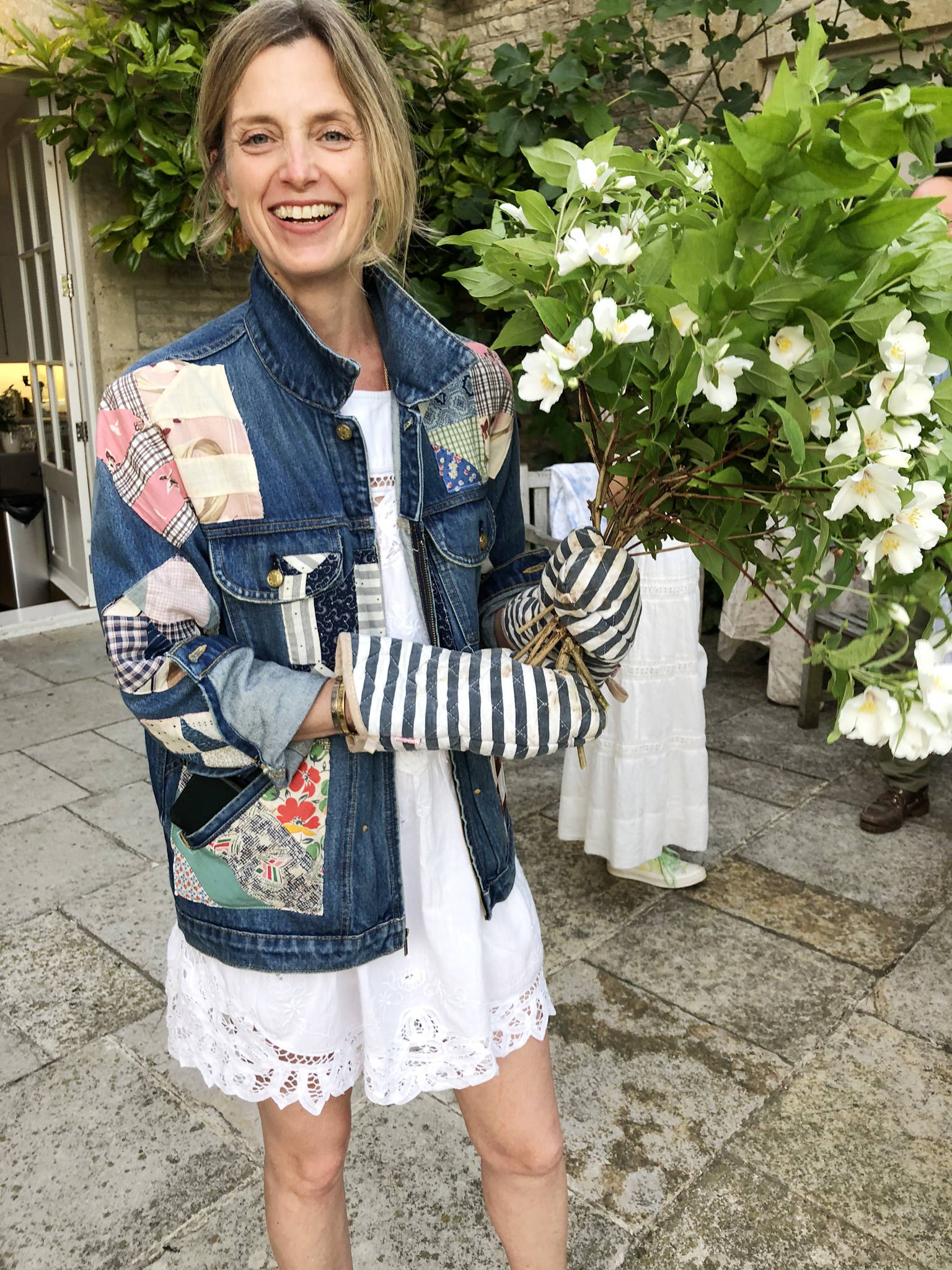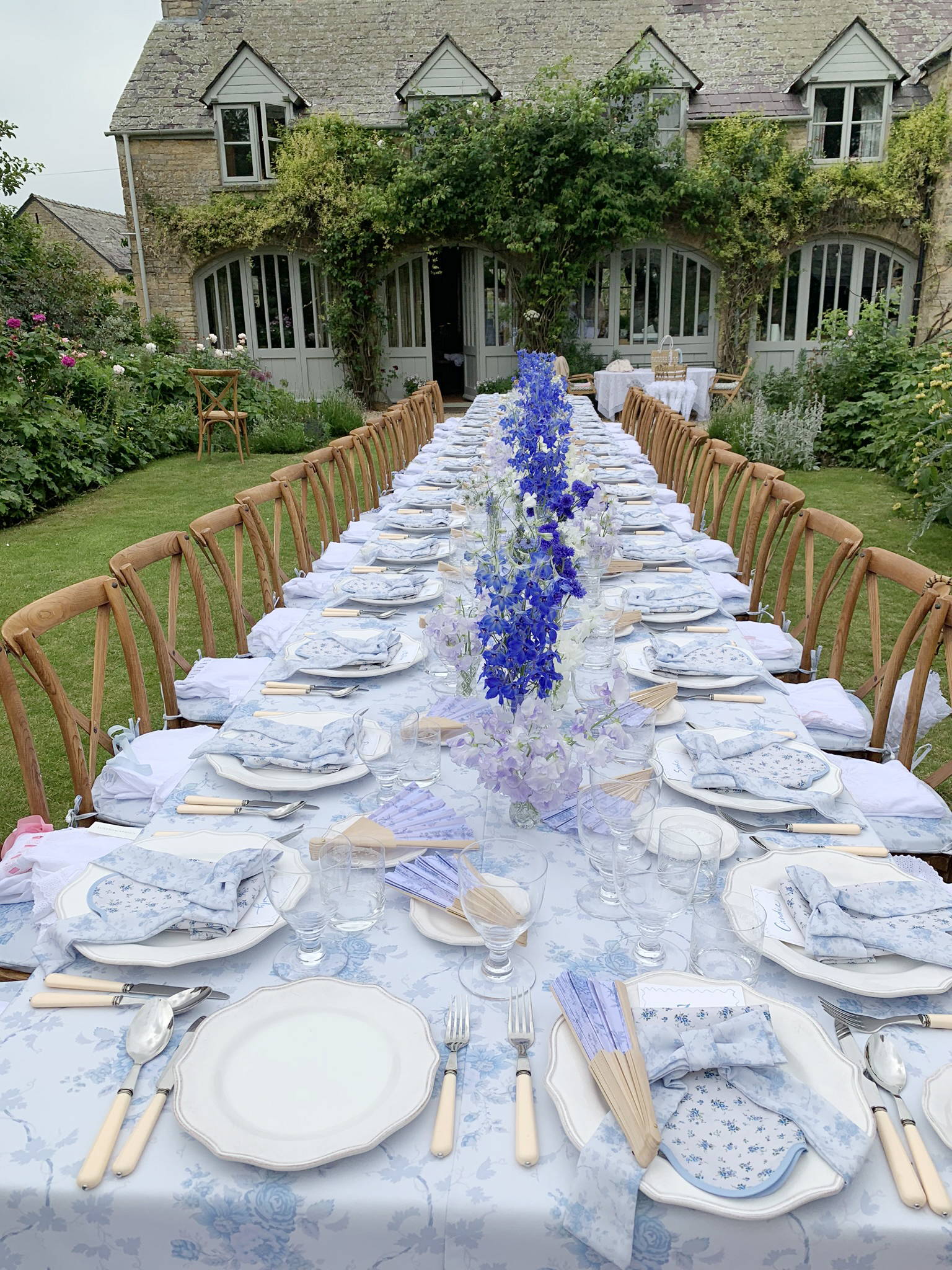 To London, we go because you'll forever have our hearts.
Our dance card was full from the moment we arrived with showroom and press appointments , followed by lunch at Craig's.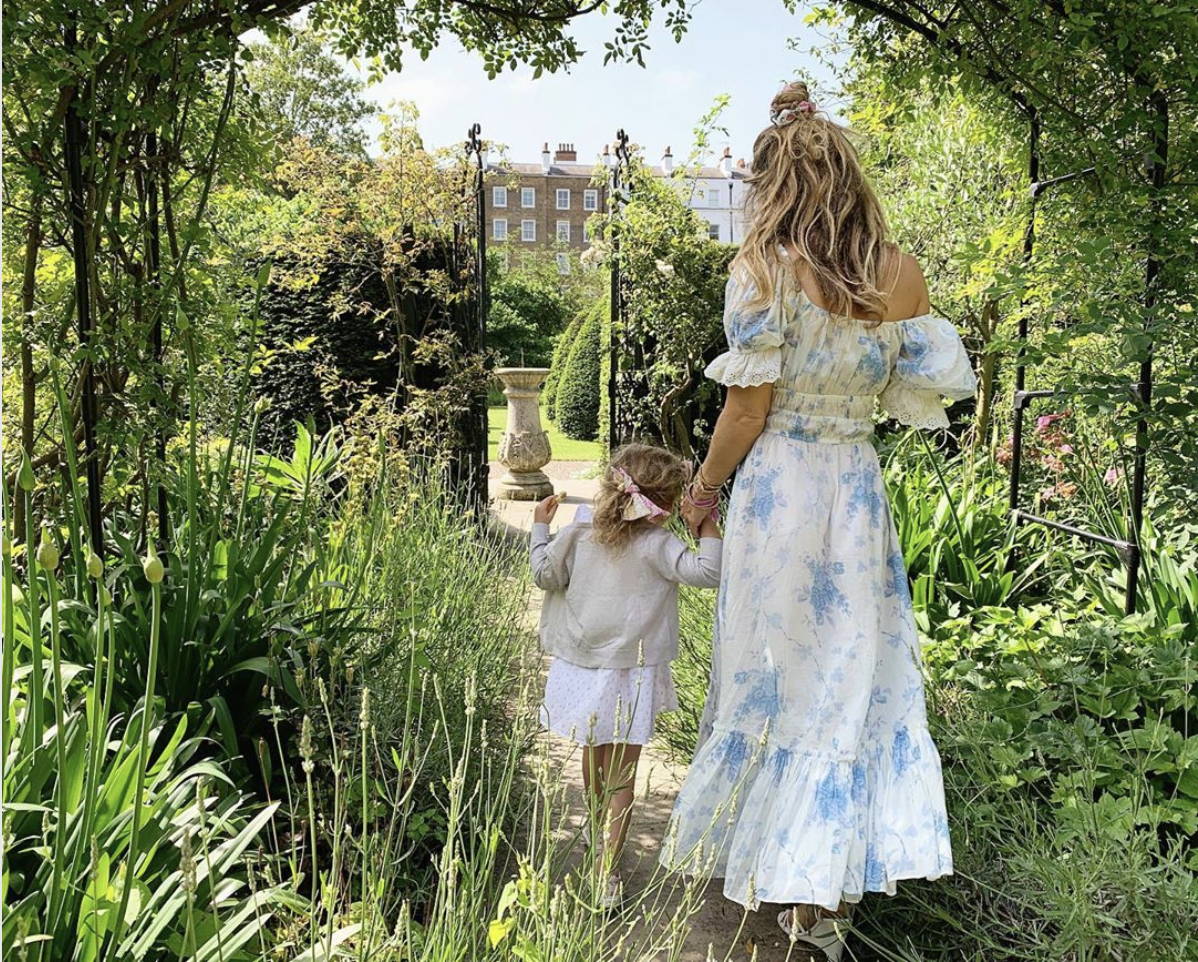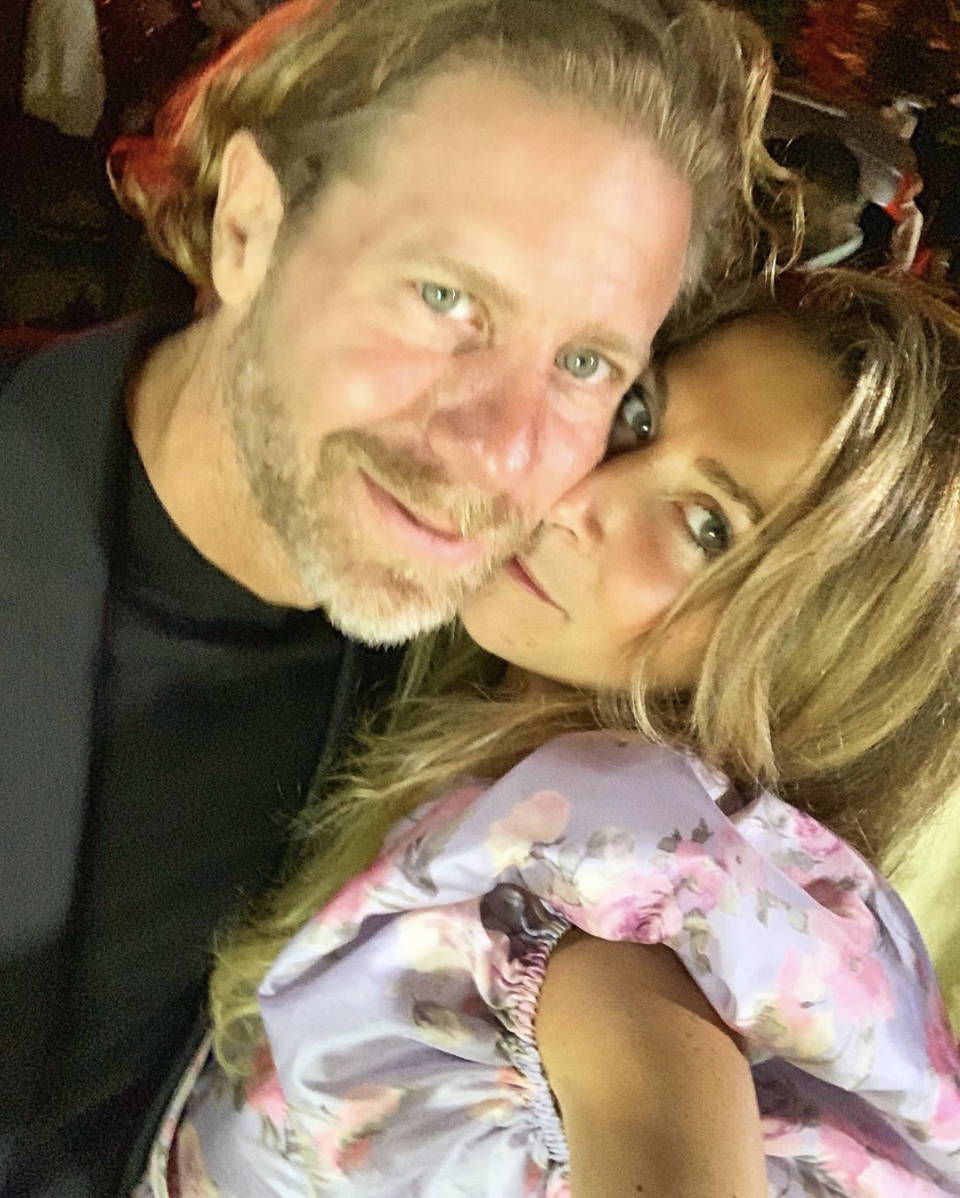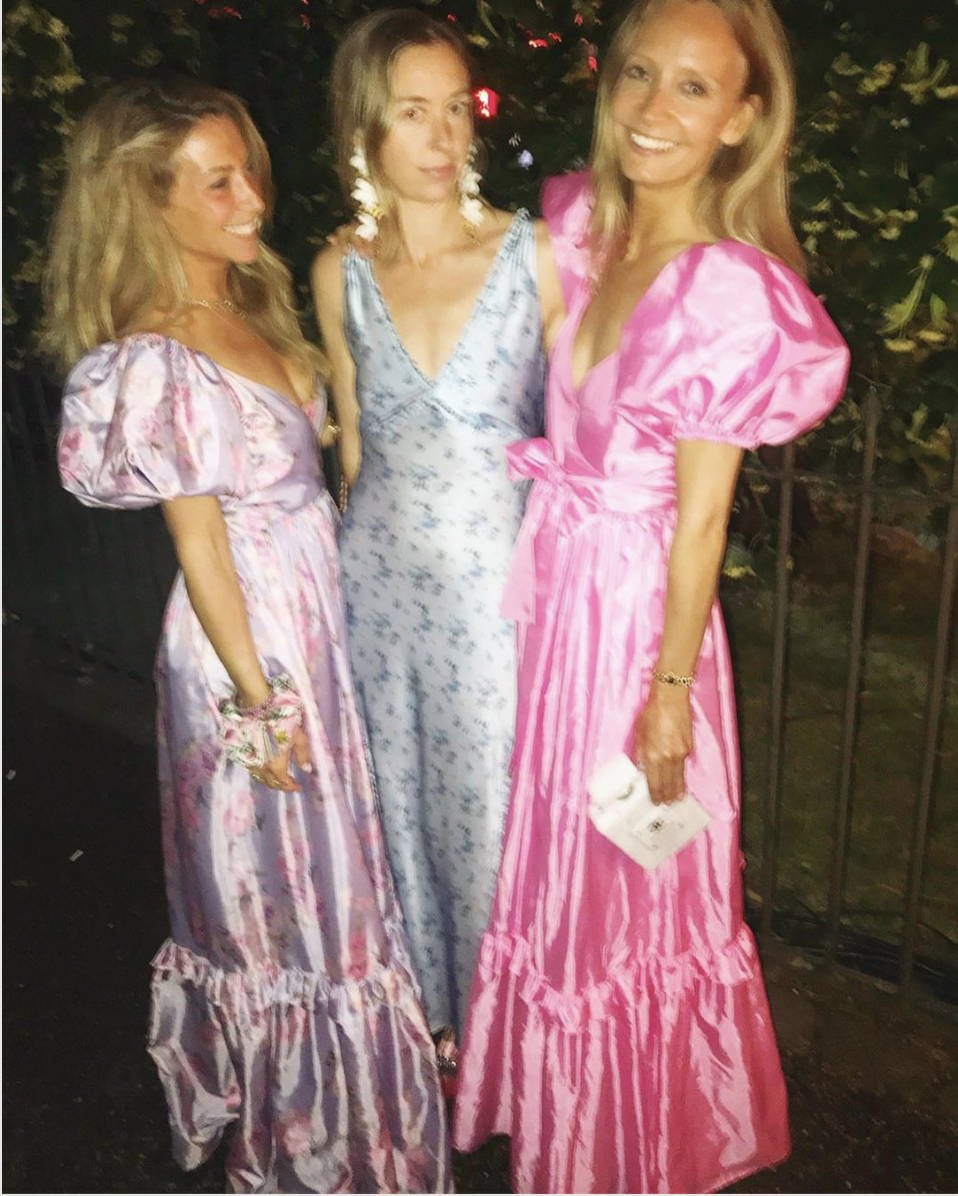 Before the Serpentine Gala, we went to The Belmond Cadogan for the most incredible dinner. For the gala, I wore two looks, first was a vintage cream dress and the second was an insane taffeta dress from our Resort collection. Plus, Martha and Zoe wore dresses from our taffeta collection—it was beyond!
After the event, everyone went to Chiltern Firehouse, and the room was abuzz with chatter about LoveShackFancy as most of the girls that attended our lunch were there as well. The energy was magnetic and we stayed out until the wee hours of the morning.
The next evening was our wedding anniversary! We celebrated 17 years together at La Petite Maison and stayed at Claridge's for a special romantic treat. It was the most beautiful night.
Fortunately we were able to squeeze in lunch with Ms. Alice and Charlotte Olympia. Charlotte came with her chicken—it was incredible! The chicken had to go to the vet because there was a heatwave, and he was dehydrated. So, she brought the chicken with her, as one does :) Then we did a casting, had a few appointments and spent some time antiquing at Portobello Road.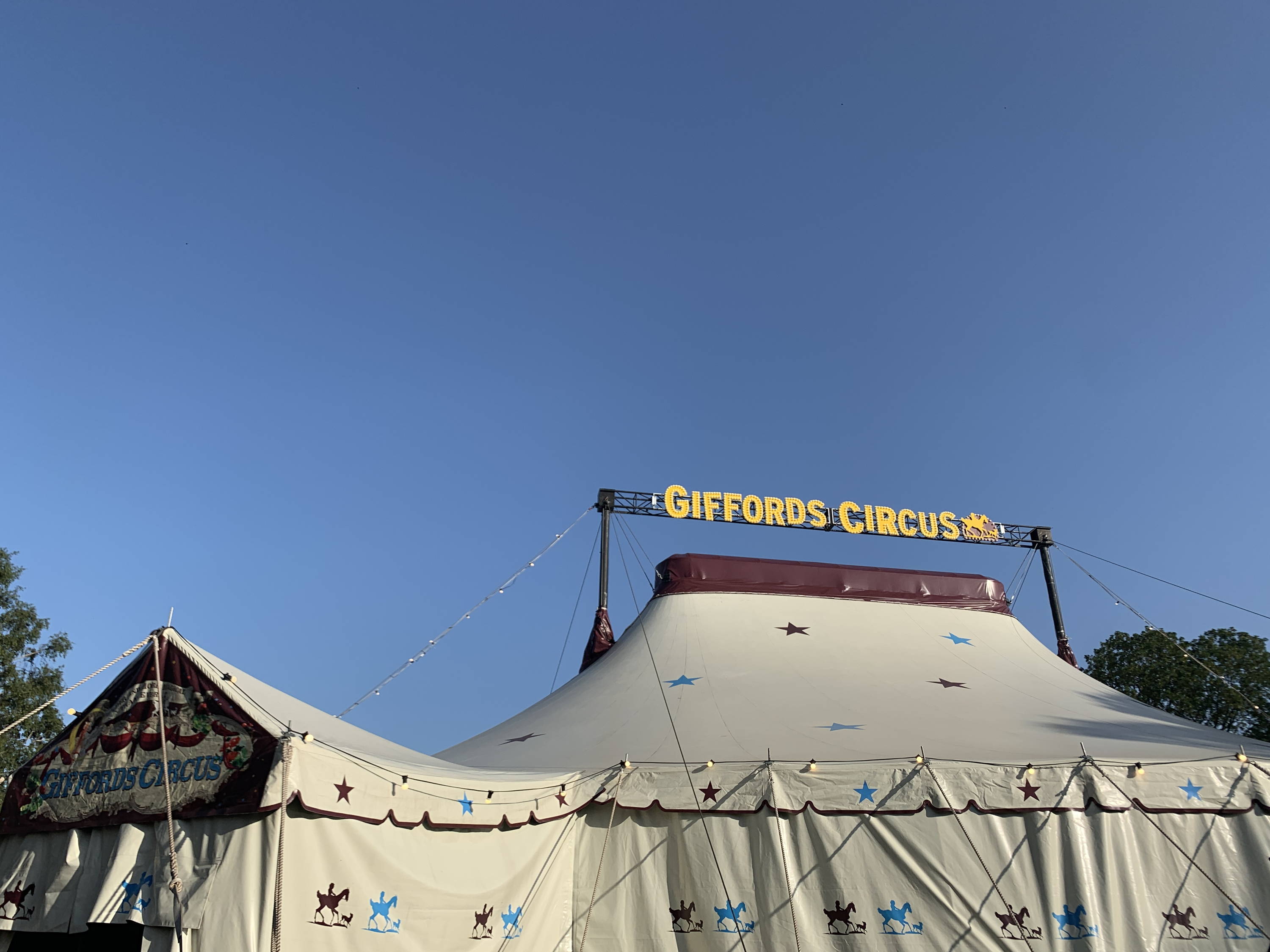 On our last day in the city, we took the girls to Giffords Circus, which came highly recommended by Amanda Brooks. It was pure joy.
"In life, you have to find places where time stands still."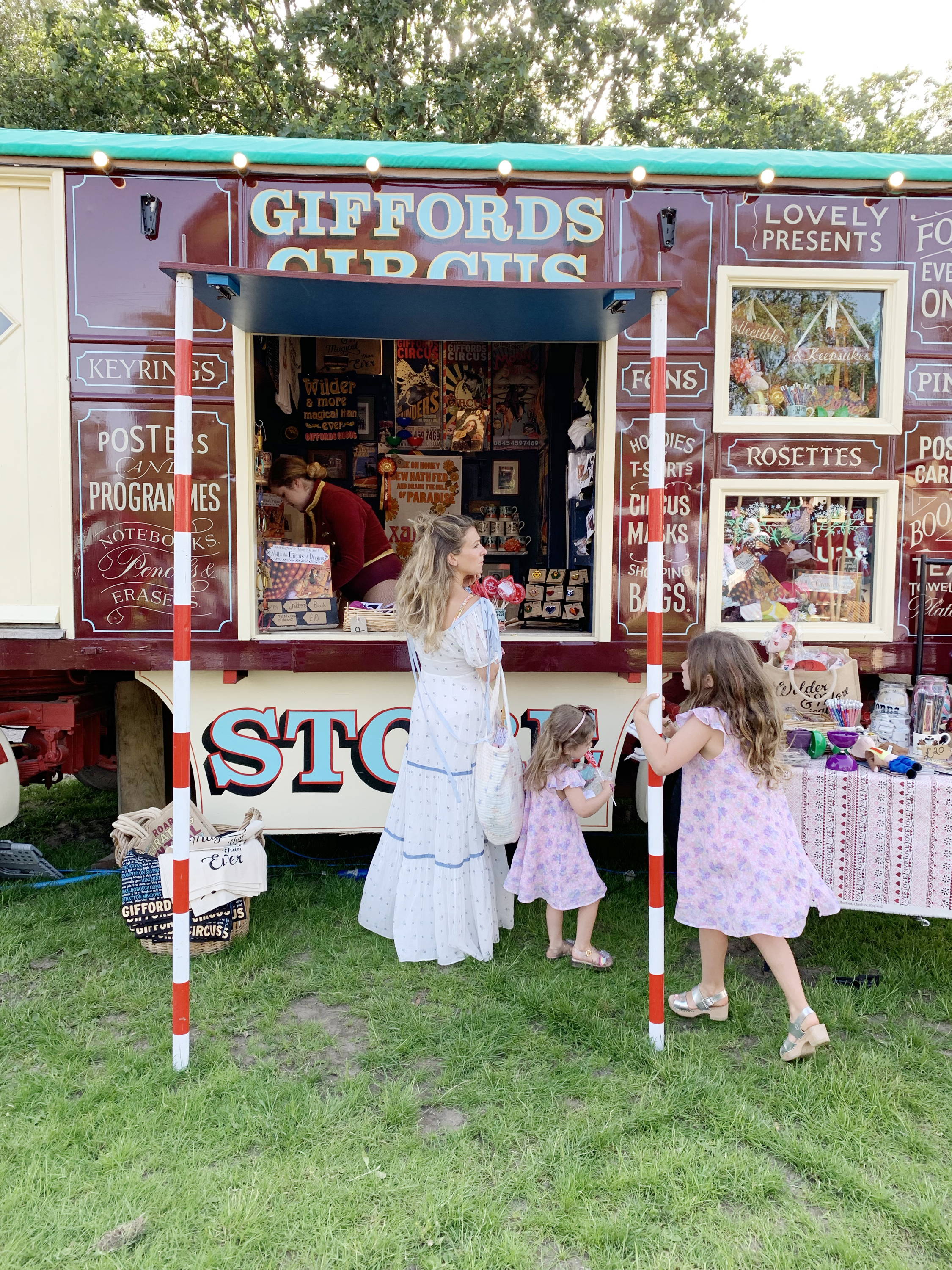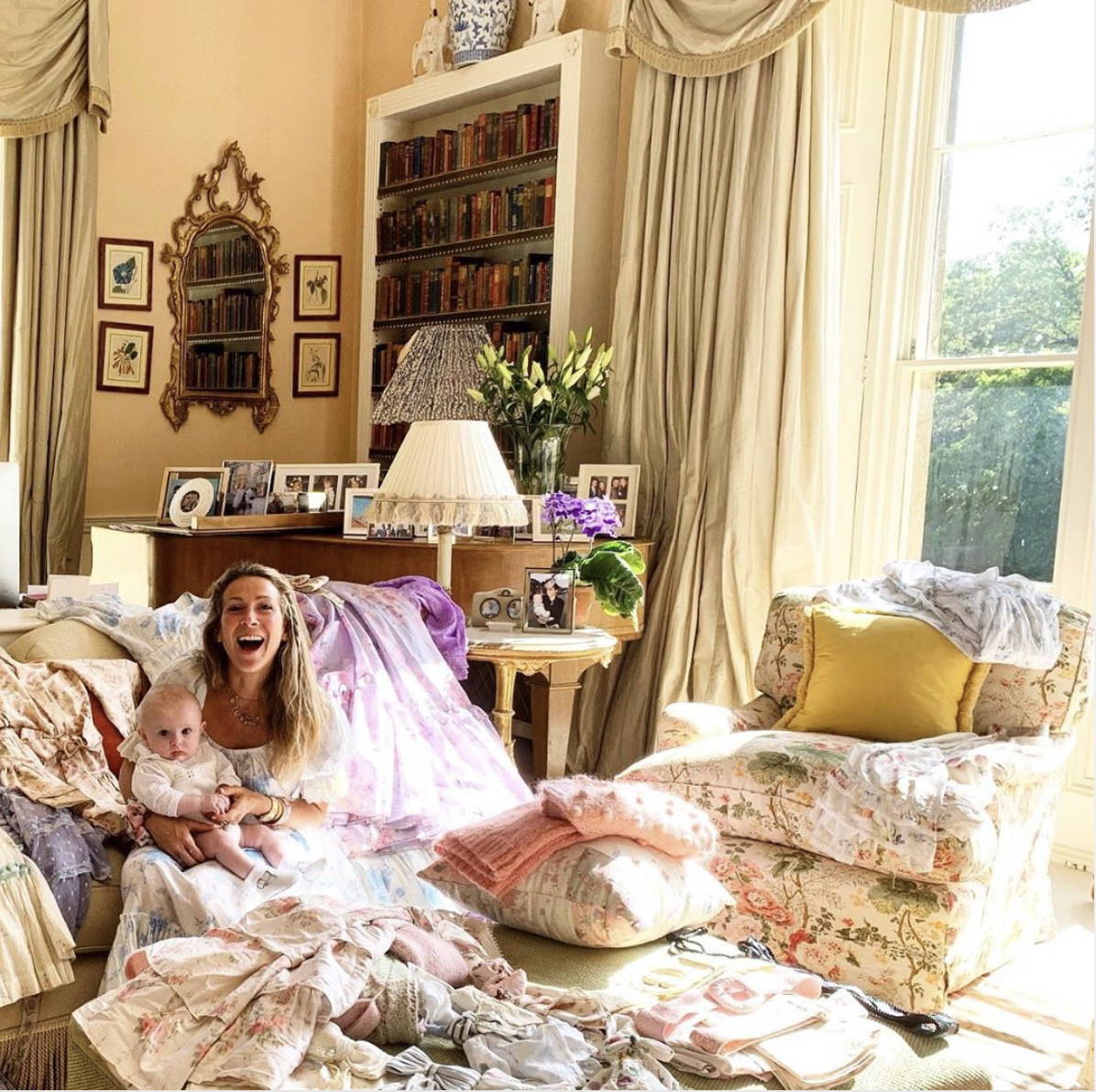 On our way back to the countryside, we took the train from London Crossings to Peter Borough for an afternoon at Ms. Alice's country home in Cambridgeshire. We toured her rose gardens and chicken coops plus we had the most wonderful lunch. Every detail of their home was perfection. As the day came to a close, we ventured back to Fairgreen Farm for our last night before heading to Saint Tropez in the morning!