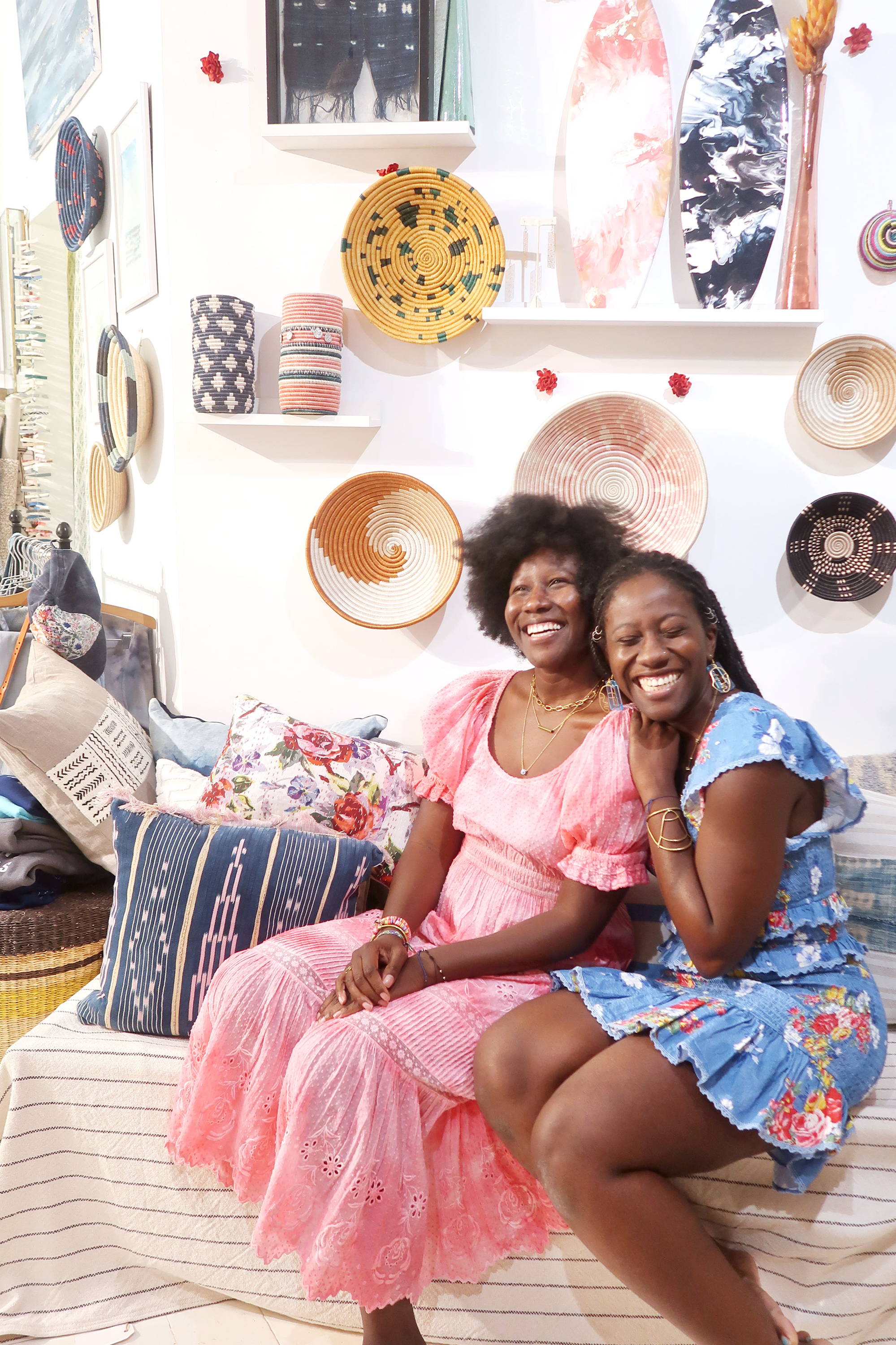 Turning dreams into reality,
sisters and founders of Hidden Gem, a sweet brand we love and carry at our shops, Temidra and Tanya share the story behind their beautifully curated Hampton's boutique and brand. We connected with this darling duo to chat all things "hidden gems," their vision to showcase up-and-coming local designers and artists, plus the inspiration behind the pieces they make.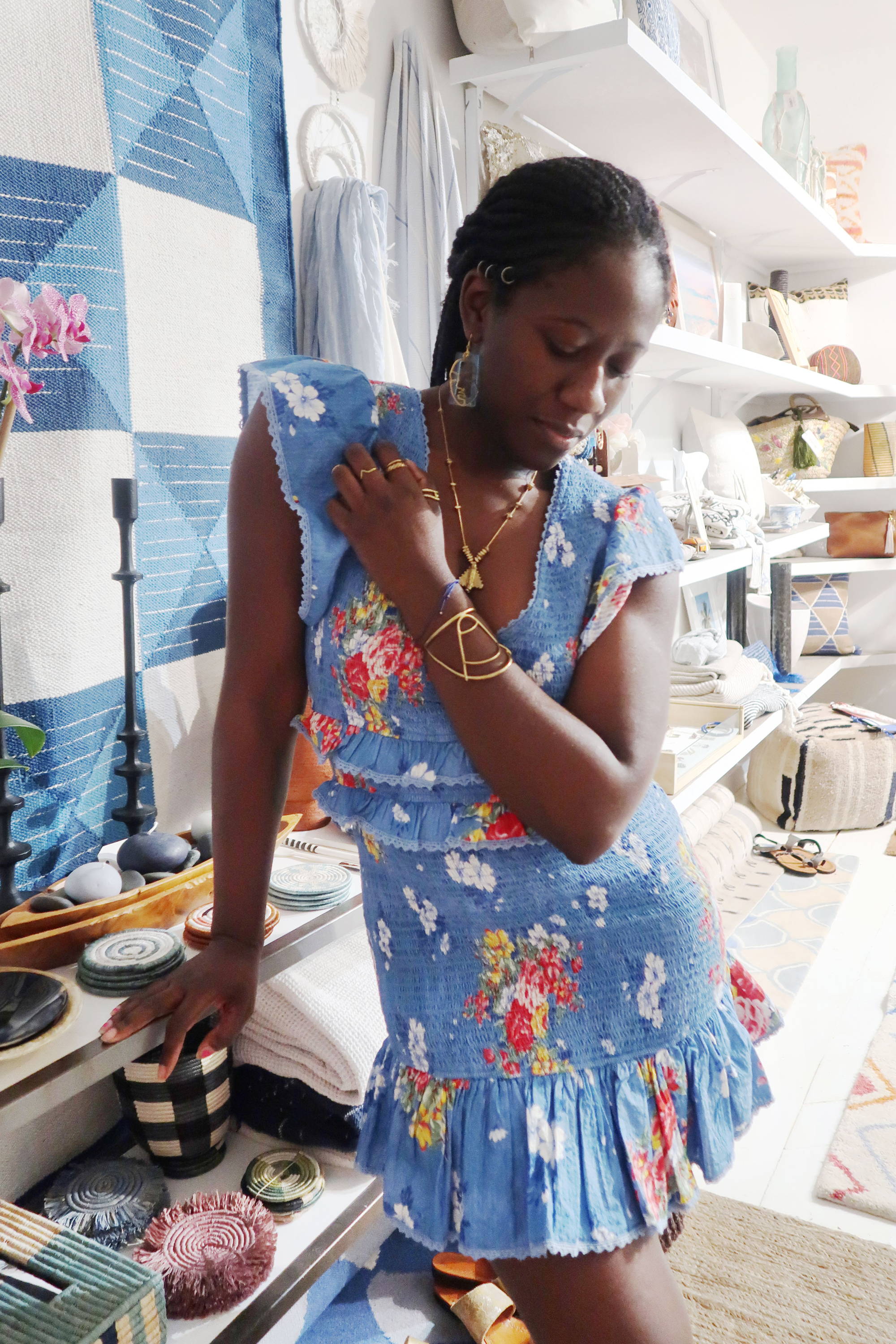 The ah-ha moment for opening your shop?

Temidra
Opening a shop has always been a dream of mine from a young age. Before deciding to open the shop, I created products and tried to get them into stores, which was an uphill battle as stores wanted established brands. Meanwhile, Tanya was the manager of an art gallery, and we thought it would be great if there were a place where up-and-coming local designers and artist could showcase their work. Thus, Hidden Gem was born.
Tanya:
I have to say Temidra was the brain behind it. Running a family business and working with my sister is something I've always dreamed about and wanted to create a space where I could share my work plus other artists' work too..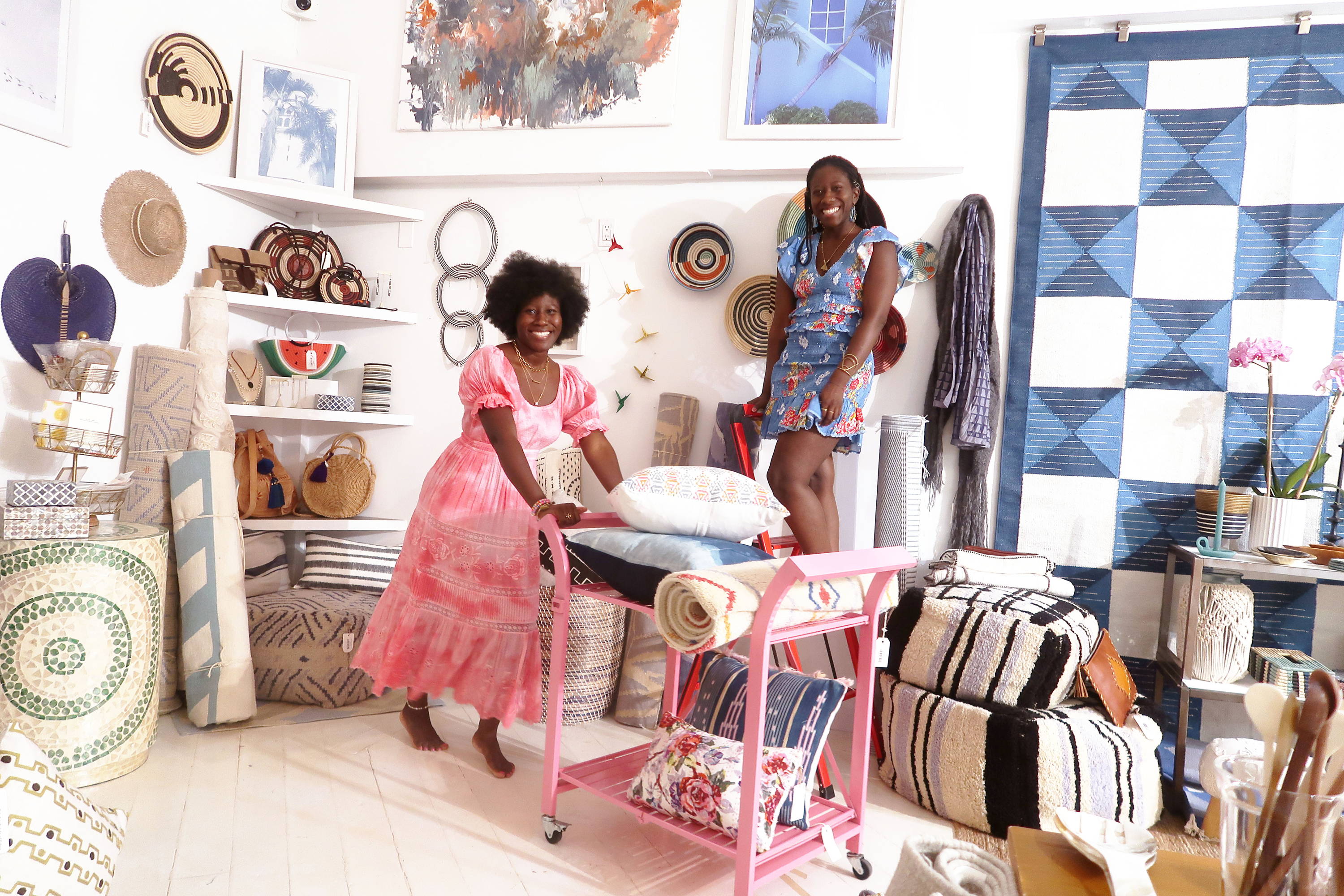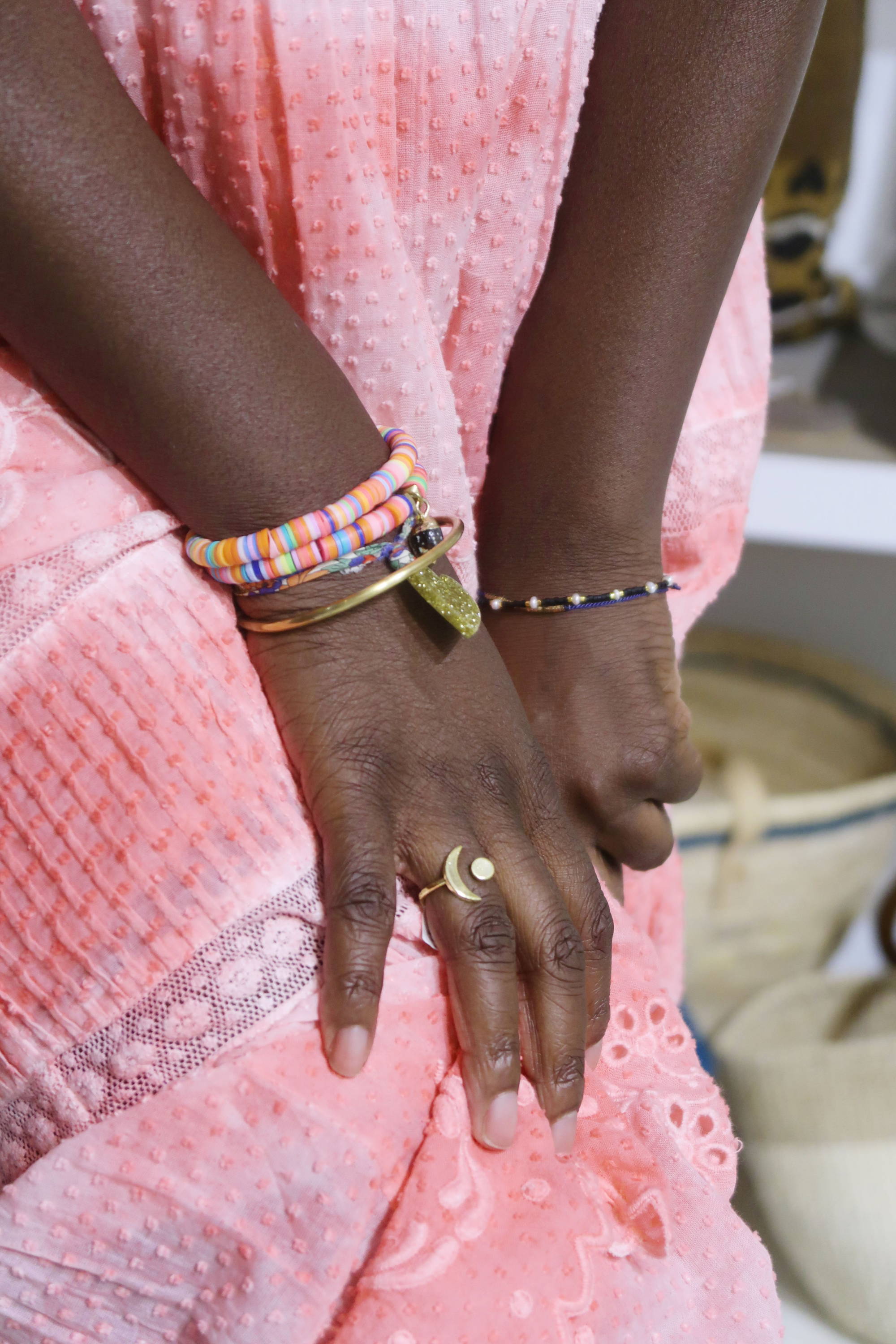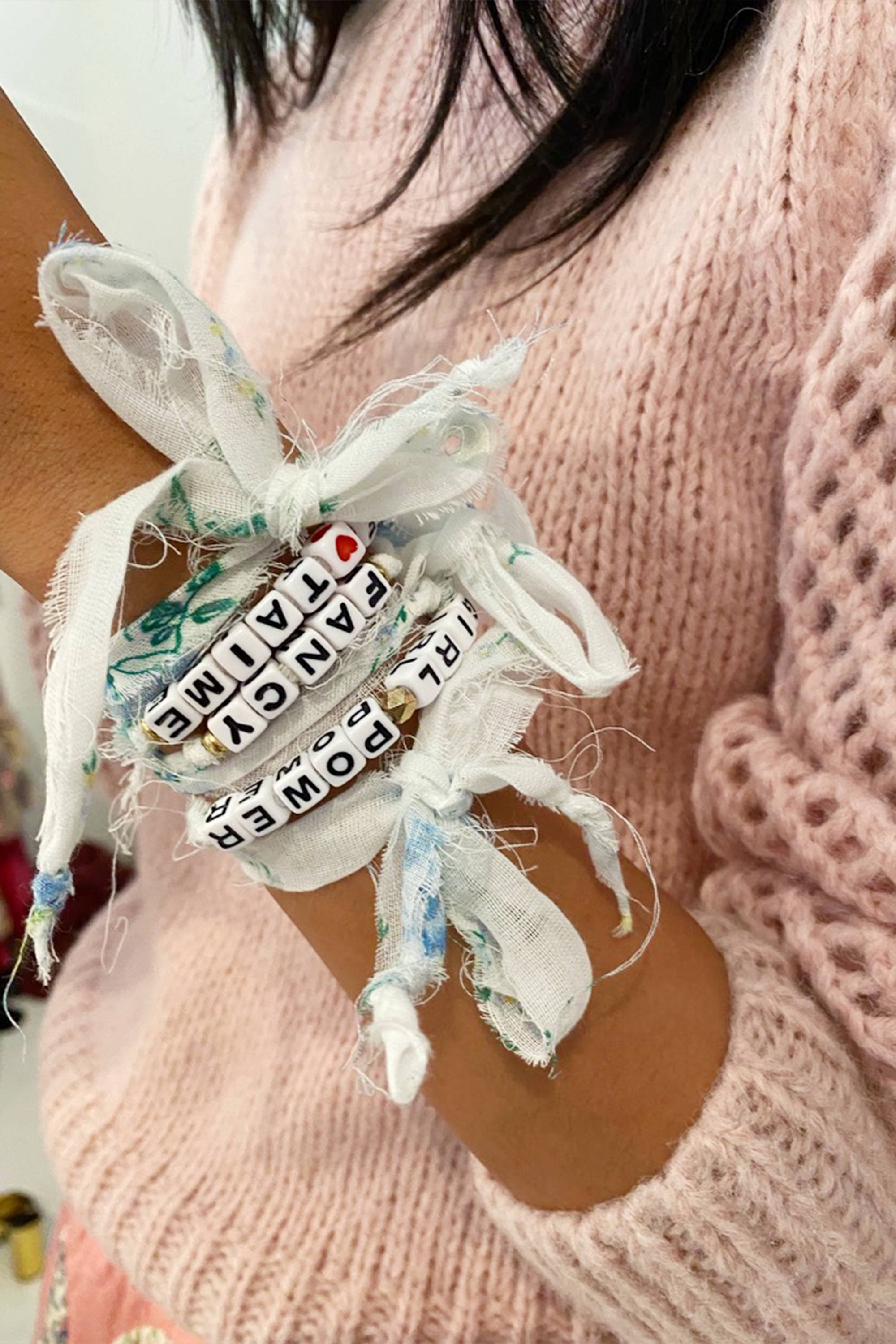 Where do you source the majority of your pieces both locally and globally — what do you look for in brands or vintage pieces you sell?

We source most of our products through word of mouth, friends, and friends of friends or people we so happen to come across through global travel! We love small brands with unique, meaningful stories behind their products.
Tell us about your Antigua heritage and how that influences your work as designers and curators of your store.

Our Antiguan heritage is one of the most significant parts of why we opened our shop in the Hamptons. We wanted to bring the vibrancy and love of color that we experience in our culture. It's in the overall vibe and the feeling of being in the Caribbean, an experience we wanted to share. There's lots of color, fun patterns, textures, and lively music; we use all of that as the basis for anything we do with our brand.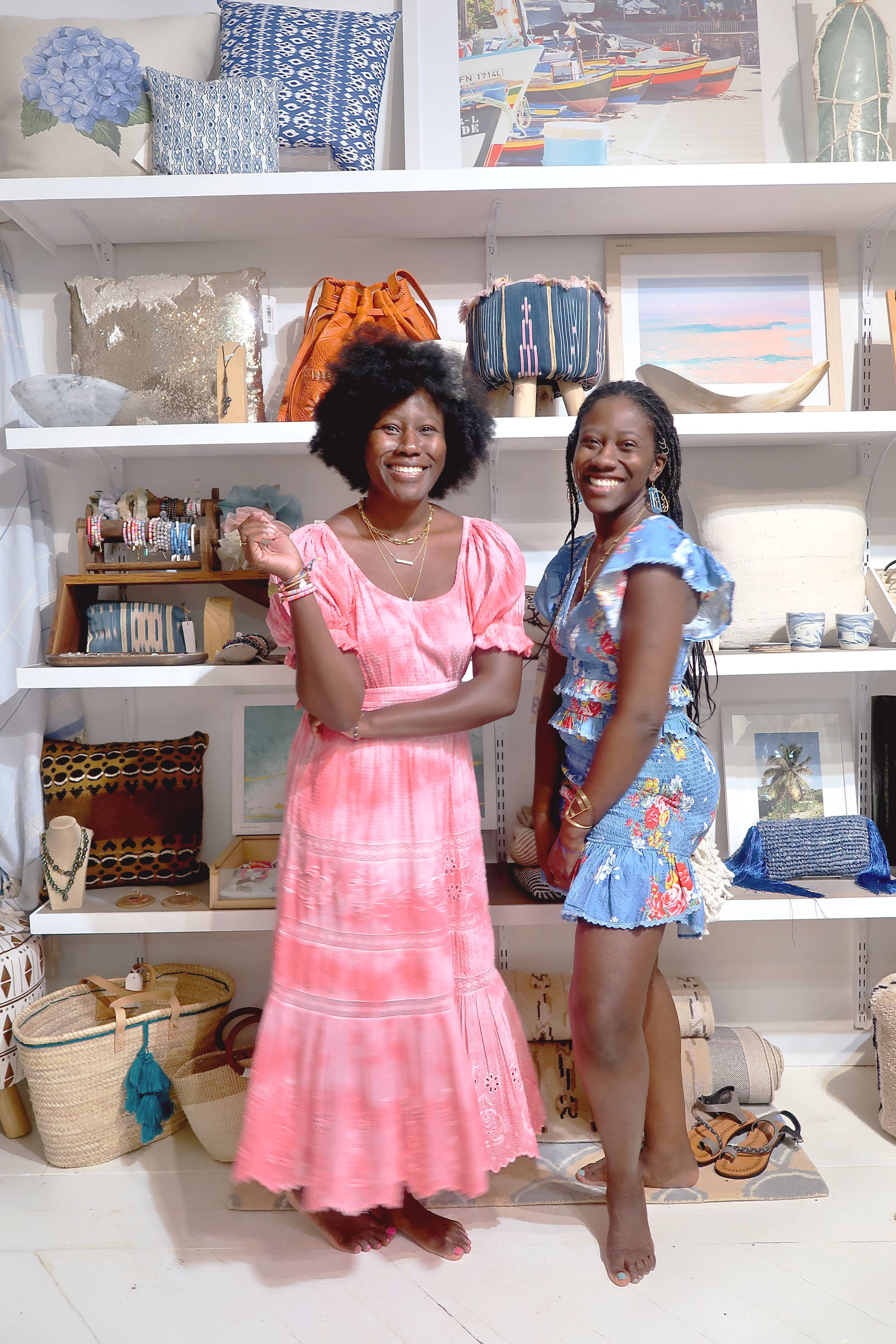 What inspires you most?

Temidra:
My love for culture and the arts… and anything pink! Since I was a teenager, I've been traveling the world, and enjoy everything about it, especially getting to know the "hidden gems" of different cities and looking into the locals' lives.
Tanya:
As an artist, I try to look at everything with an artistic eye. From nature to the books I read. I love learning new things that inspire patterns.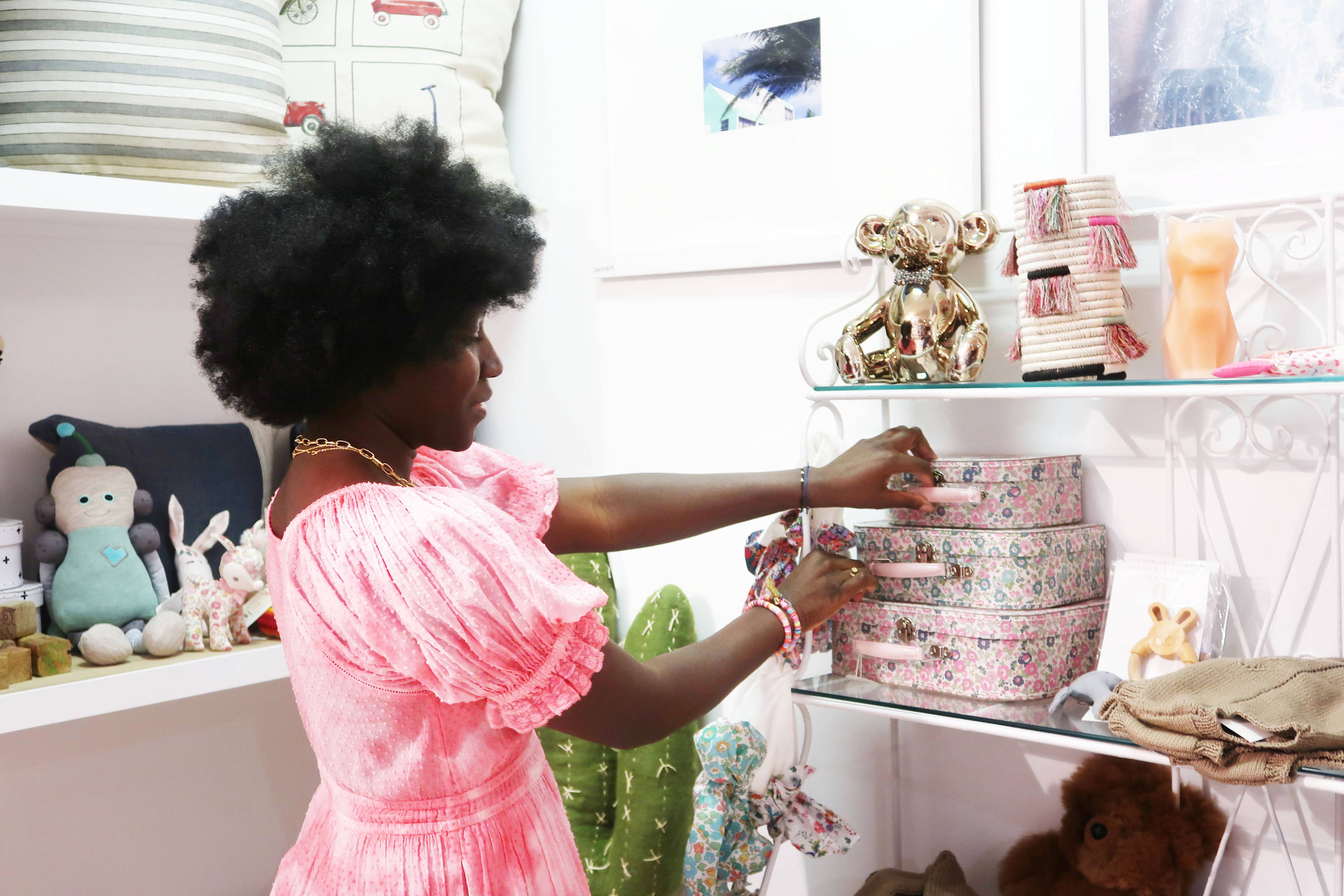 Do you fall in love with the story of the piece's you curate in your store?

Yes! The stories behind the pieces are what drives us to carry the products in our shop. There is something so special about purchasing an article created with so much passion behind it! We especially love handmade and one of a kind pieces… you know, that Hidden Gem.
What is it like to be sisters and work together? Is this something you always dreamed of?

Temidra:
It's great because we bounce ideas off of each other! Our combination of styles creates a great mix. I like prints, and she likes prints; our store is basically all prints on prints on prints. We are on the same wavelength when it comes to creativity and how we want to run our business. Of course, it's not always easy (we are sisters after all), but having grown up together, we know when something is working and when it's not. And, communication is key!
The one piece or vintage discovery you were most excited about…

We're always excited about the pieces we create ourselves! The creative process is so fun, and we love collaborating; it's a delightful surprise to see the final results. We've been designing new jewelry for the holiday season which we're very excited about!