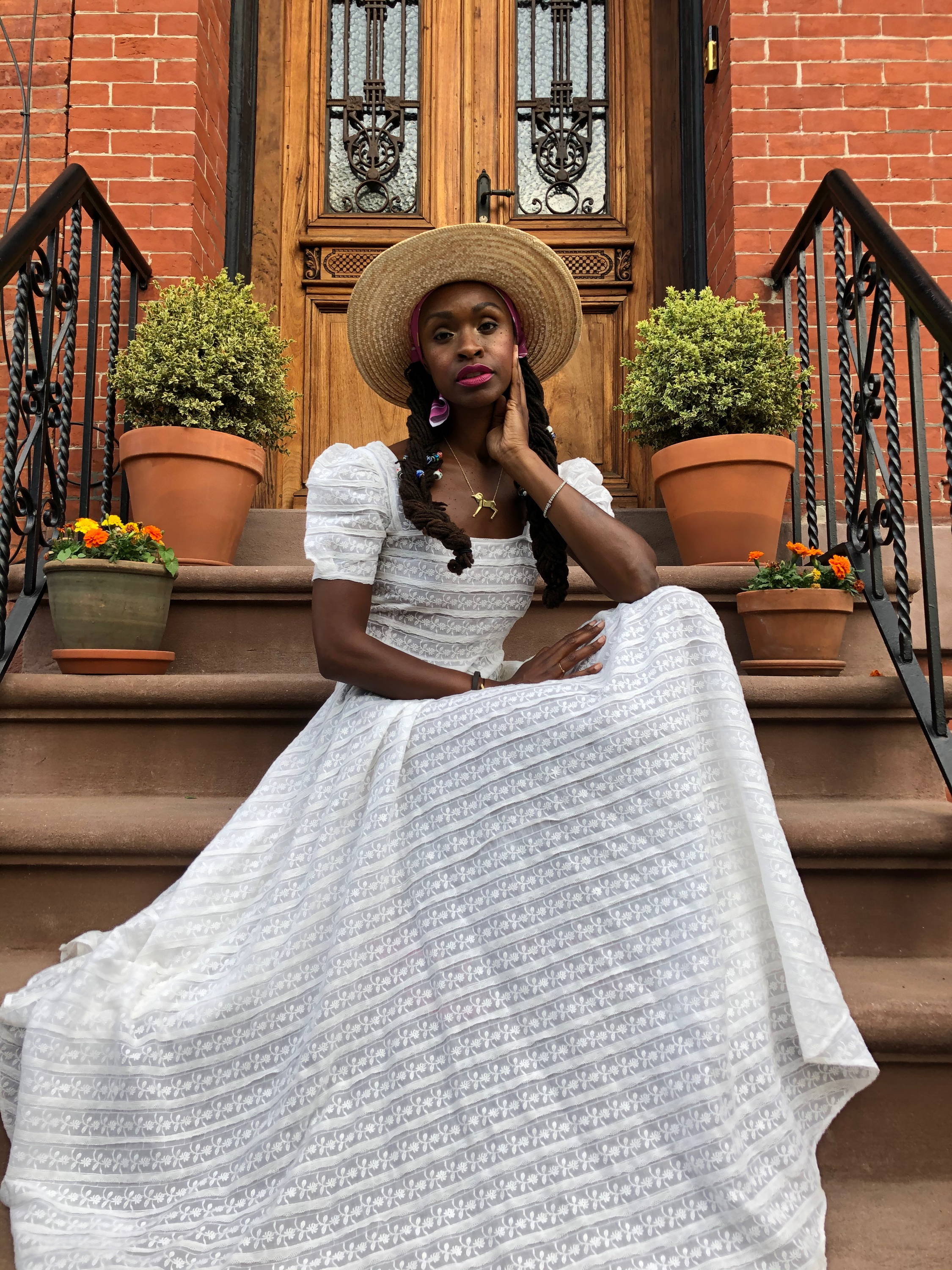 Going back to our roots with our dear friend, soulful doula, wellness guru and spiritual leader, Latham, who's been cheering us from the start. Latham has been a powerful force in every way from the launch of LoveShackFancy to doulaing the birth of Rebecca's first daughter.
In celebration of the paperback release of her latest book Own Your Glow, a much-needed healing balm for the soul, Latham talks daily rituals, and the importance of amplifying Black voices. Plus, together, she and Rebecca share the magical story of Scarlett's birth. @glowmaven of @mamaglow
Tell us a little about the magical work you do and how you lift women up every day?
It all began with my pregnancy and the birth of my son, Fulano, who's now 17 years old. Fulano was born with midwives at a birth center, it was magical and changed my entire life. I essentially became a doula because I wanted women everywhere to have a similar birth experience.
Initially, I taught prenatal yoga plus nutrition and eventually became a doula on a more one-on-one basis until I launched Mama Glow, an immersion program plus doula training, two years ago. These days, I'm focused on educating and advocating, versus more hands-on doula work. It's been amazing and I couldn't be more proud.
As a mother and birth worker, what does maternal wellness mean to you?
Wellness and wellbeing is everything; without it we have nothing. I serve to protect that experience for mothers and birthing families, as well as eradicate the dangers of women giving birth in this country. Currently, Black and Native American women are 4 to 5 times more likely to die during childbirth than white women. That needs to change. As doulas and birth workers our job is to help create advocacy tools and education to dismantle negligent systems. I want to uplift and support midwifery and homebirth as more prominent options. In the end, everything comes back to maternal wellness and health. If we don't take care of our mothers we don't have a foundation for the future.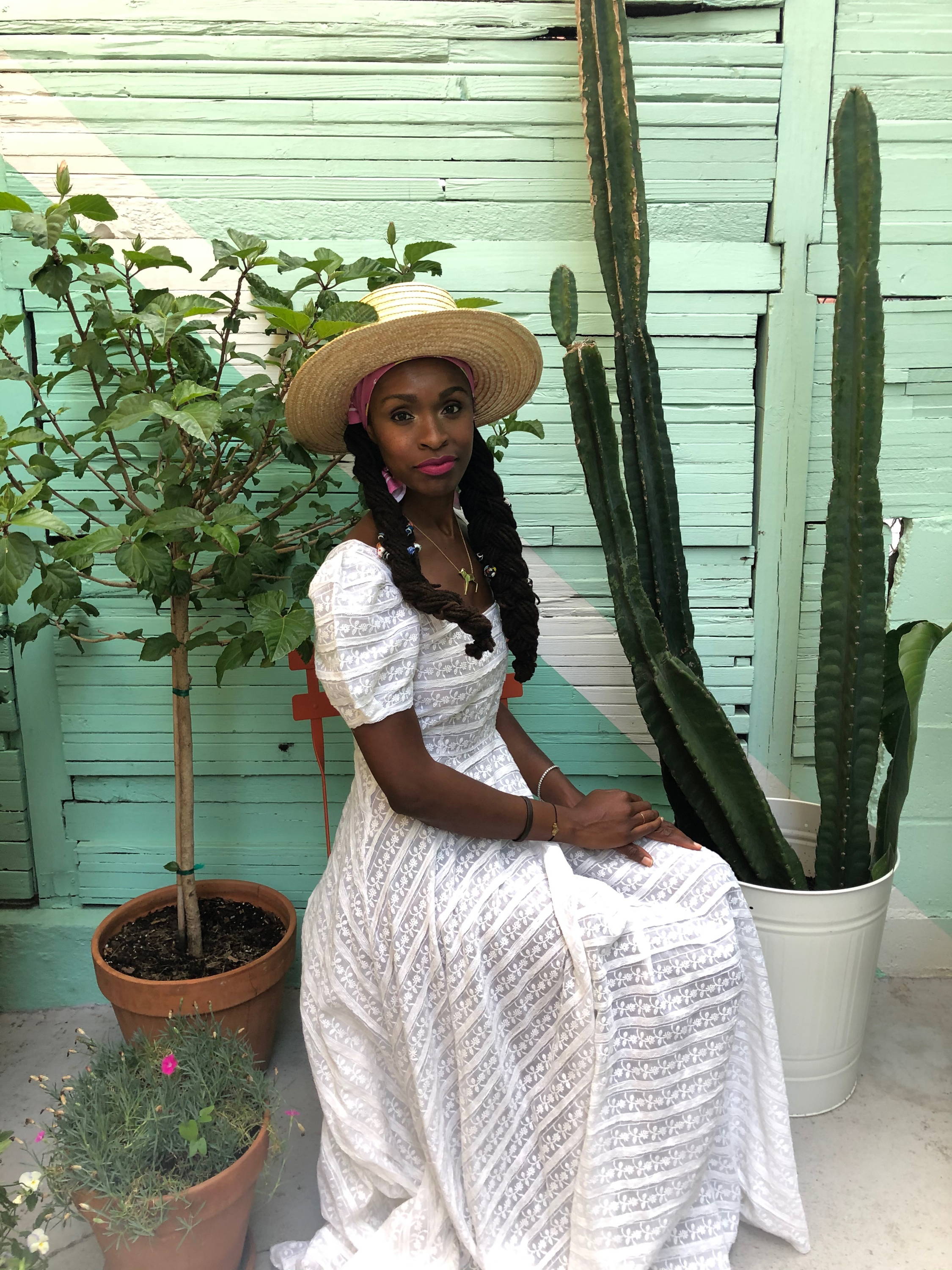 Excited for your book, Own Your Glow, to come out in paperback during Blackout bestseller list week - what is the book about?
I launched Own Your Glow two years ago and this week we released it as a paperback. It's a book about stepping into grace, reclaiming self-care, slowing down, and being intentional along your path. It's a perfect book for the times we're in now. We need ritual, self-care, and reflection more than ever; this is a guide for that.
What does it mean to "own your glow?"
It's how you show up every day to "the office of" self-reflection, self-healing, self-empowerment, and self-love. These are the things that I believe are part of being a fully expressed woman. You have to be yourself, completely and without question or apologies. You have to stand with purpose and power and shine your light relentlessly.
What are some rituals and traditions you love these days?
Cooking, dancing, and gardening on repeat. I love spending time with my family and being outdoors, plus I jump rope daily and spend a lot of time meditating to ground myself.
What are some of the key lessons you've learned, spiritually, emotionally, and mentally, over the last few months of isolation and most recently during this time of protest?
While I recognize being in quarantine is very difficult for a lot of people, as many are without a safe place to shelter-in, for me, it's been wonderfully filled with time to connect with my son and embrace our home. Most importantly, I know where my son is 24 hours a day, which gives me a great sense of peace and relief.
However, more recently this time of protest has been exhausting and emotionally draining. My son's at an age that I have to be very concerned about him being out on the streets and need to know his whereabouts at all times during the protests. I wish this wasn't the case as I want him to feel free, but unfortunately, I worry for his safety.
Worrying about your child being out isn't something any parent should have to think about, but as a Black parent, I always do, especially now. In many ways, this time has been beautiful to see folks around the world show up to fight against injustice, to fight against police brutality, and to seek justice for lives lost at the hands of the state. We've seen state-sanctioned violence really ramp up in recent years and it's time to break this system. This is the moment we are in. This is a time of revolution.
Tell us about the importance of raising each other up and amplifying Black voices?
This is a powerful moment to embrace the beautiful and varied stories of joy, triumphant, and realities of Black people. There's a lot to learn about the experience of racism and how it challenges our ability to thrive in the world. This moment is about amplification; we have always been speaking, shouting, and sharing our perspective, but until now the noise surrounding has been so loud, no one could hear. Finally, people are listening. This is not about giving us a voice, it's about everyone being quiet so you can hear our voice. It's about sharing space and making room.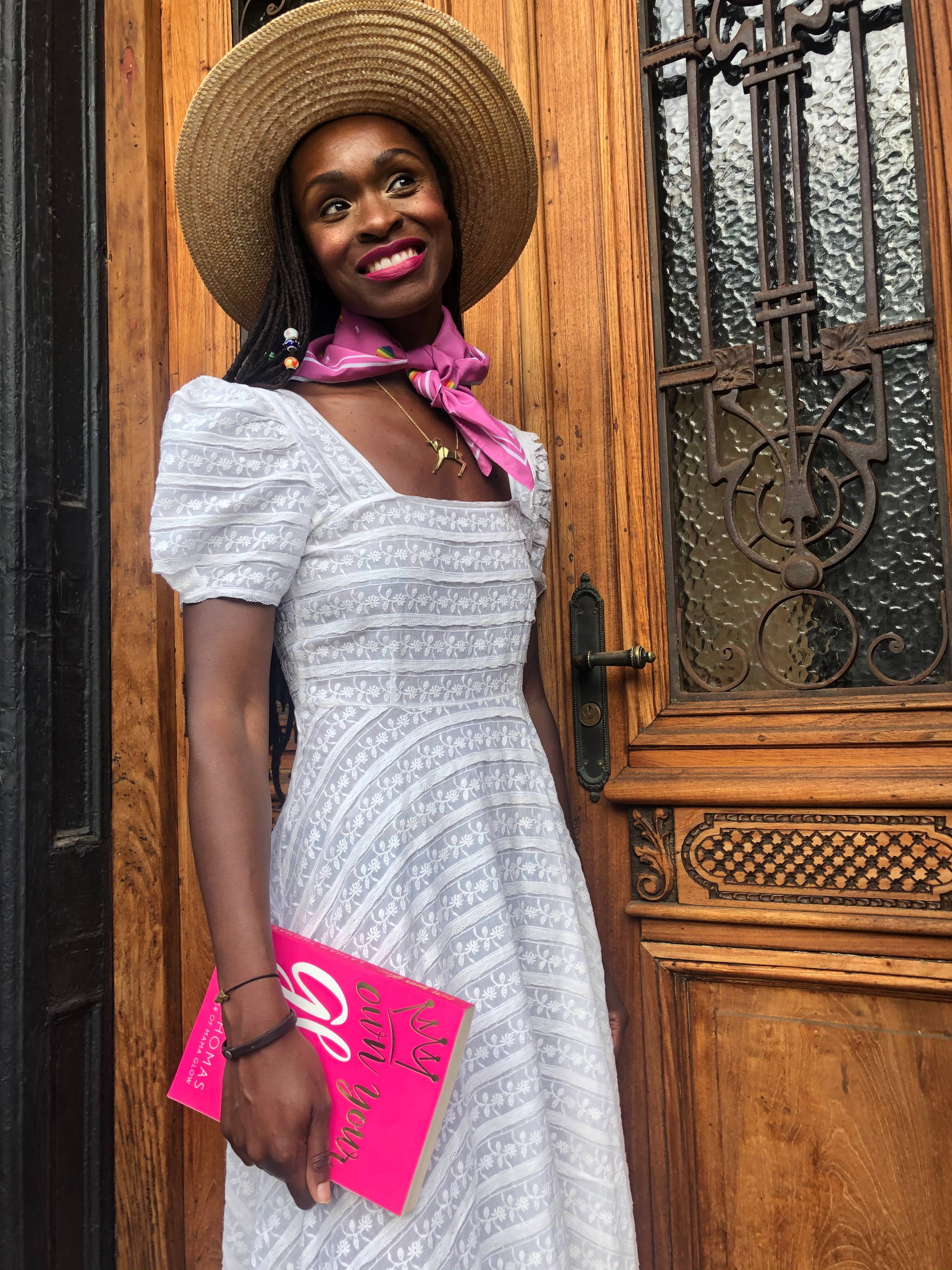 How do you see the future — what does it hold?
I'm not a fortune teller and I don't know what the future holds. I do, however, have hope for the future. I hope that people will continue to do the work to unbind their complicit bias and actively change systems that have failed us. I hope we get to a place where maternal health is no longer viewed as a "feminist agenda" but rather, seen as a human right. I hope we'll be able to accept people regardless of their background and embrace all lives, including trans lives. We all deserve to live freely, without worry, and right now, that's not possible for everyone. Until all of us are free, none of us are.
Any advice to leave us with?
In short, do the inside work and be of service. Uncover the best version of yourself, whatever that means to you. Whether that's examining yourself through the lens of race or personal growth, we all have to show up and do the work. This is not something that we arrive overnight, but rather refine over time.
Plus, consider how you can be of service and make a conscious effort to raise-up Black-owned businesses. For instance, help support Black maternal health outcomes, sponsor a doula in training, and know that investing in the education of a doula has a long-lasting ripple effect.
We always love to see you wearing LoveShackFancy — dancing in your garden — how do our dresses make you feel?
Clothes can really help to illustrate personal expression and how we want to feel. LoveShackFancy in particular feels as though they are made for me. They represent feeling youthful, girly, whimsical, and free; endless summer.

Here, Latham and Rebecca share their stories of Scarlett's birth.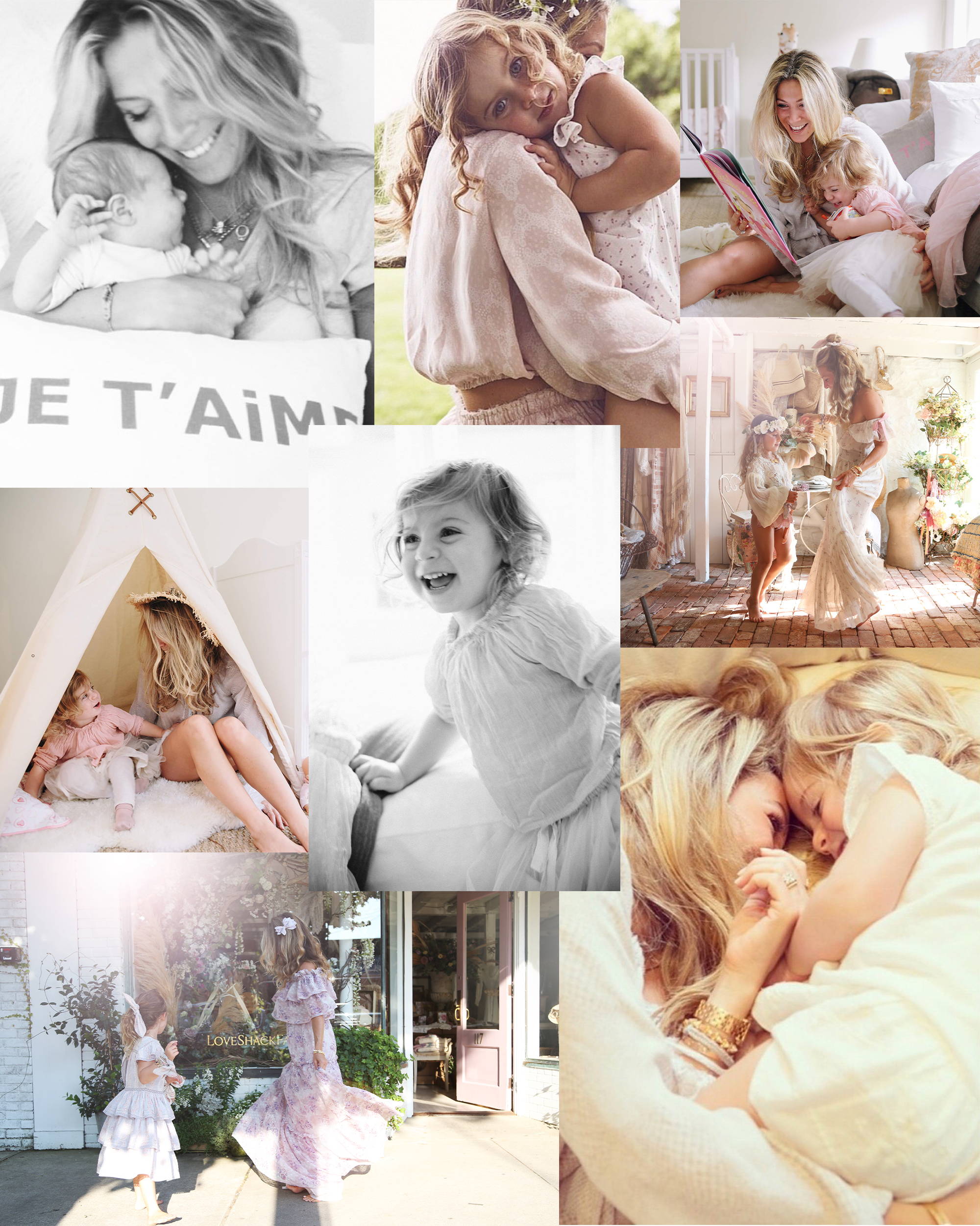 Latham….
Scarlett was born at the start of the summer. The night it began Rebecca started feeling sensations and I met them back at the house. She labored through the night until we went to the doctor's office in the morning. After checking her progress, he determined she was still in early labor and sent us home. We spent the day walking around outside trying to get her to dilate and later, as things started to pick up, we drew her a bath and blasted music. Todd and I took turns looking after her; I'd be awake for some of the contractions while he would sleep and vice versa. It was beautiful. I remember watching her in the tub with the lights dimmed as if she was in the wild, beaming in all her power. It was extraordinary.
By morning, she was progressing and we decided it was time to go to the hospital. However, shortly after we arrived it became clear that Scarlett needed to come via C-section. Rebecca was ushered into the OR and 45 minutes later came out looking radiant with her baby in her arms! I remember her playing with Scarlett's fingers and marveling over her small feet and hands, "Oh my god, I didn't know they made them this tiny!" From that moment on, she gracefully and naturally settled into motherhood.
True to form, at the same time she was birthing Scarlett, she was also birthing LoveShackFancy. All throughout her pregnancy, she was creating this gorgeous line of dresses and after Scarlett was born, she never missed a beat and launched her brand with an infant by her side. And now, today, we see how integrated her girls are in her work. She's truly created a lifestyle brand that speaks to her vision which began seven years ago. I'm so proud of her.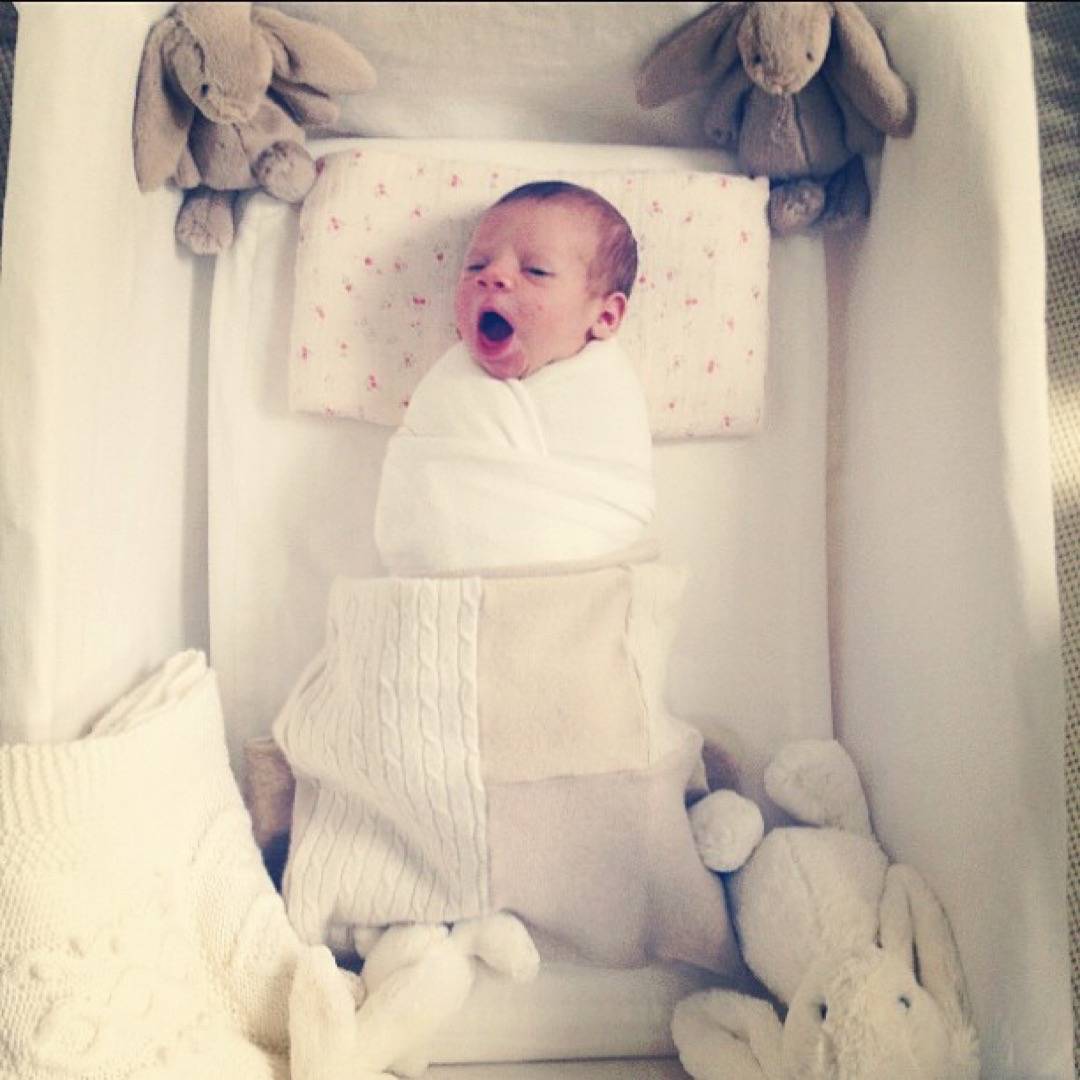 Rebecca….
Latham and I met eight years ago through friends. One day she literally came to my door in my hot pink tie-dye halter Love dress and wore it every day until the hem was stained and ripped. Over that summer, we became close, and when I found out I was pregnant, she was the first person I called. We spent that entire year together cooking healthy food, doing yoga, meditating, visualizing, and of course, dreaming up the world of LoveShackFancy. When pregnant, I only read her book Mama Glow: A Hip Guide to Your Fabulous Abundant Pregnancy; she was the one person I went to for guidance and advice.
The same week I was launching my business and collaboration with Gwyneth Paltrow; I had Scarlett. I labored at home for three days straight. I didn't eat, drink, or sleep while she and Todd took turns caring for me; it was excruciating. Going back and forth from the bathtub to the shower and the bed with rapid contractions, I was exhausted and hallucinating. On the third day, they took me to the hospital. Once admitted, they brought me into the room to rest, and when I woke up from my nap, the doctor decided I needed a C-section. I was beyond relieved as I didn't have it in me to push her out. After all the drama, Scarlett was finally born, and I fell instantly in love with her.
Afterward, Latham was incredible. She came over every day and helped guide me through recovery, making sure I had the right vitamins and pills. She was a dream and genuinely cared for me.
Forever Scarlett's birth story will also be the birth story of LoveShackFancy, and Latham was there every step of the way.