Ballerinas and Sing Harlem Choir Performed on Madison Avenue In Celebration of Our New Upper East Side Store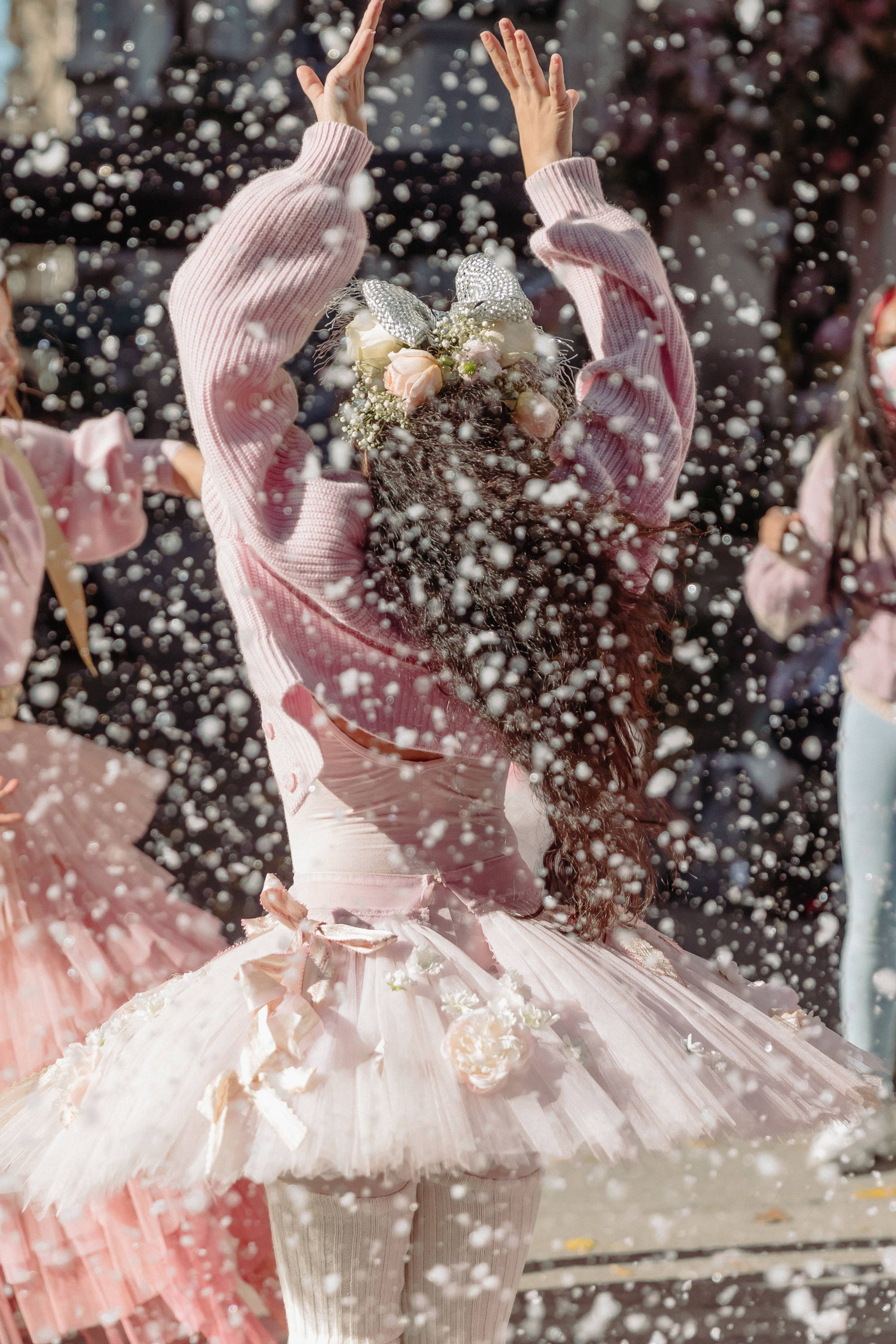 In a glittering outdoor celebration, the corner of Madison Avenue and 80th Street came alive with beautiful ballerinas and live singers in honor of our city and the grand debut of our stunning new shop.
Soloists from the New York City Ballet led the Nutcracker inspired festivities in cascading tulle and forever hems in front of the store. Like poetry, the dancers twirled on tippy-toes to the rhythmic sounds of teenage vocalists from Sing Harlem Choir.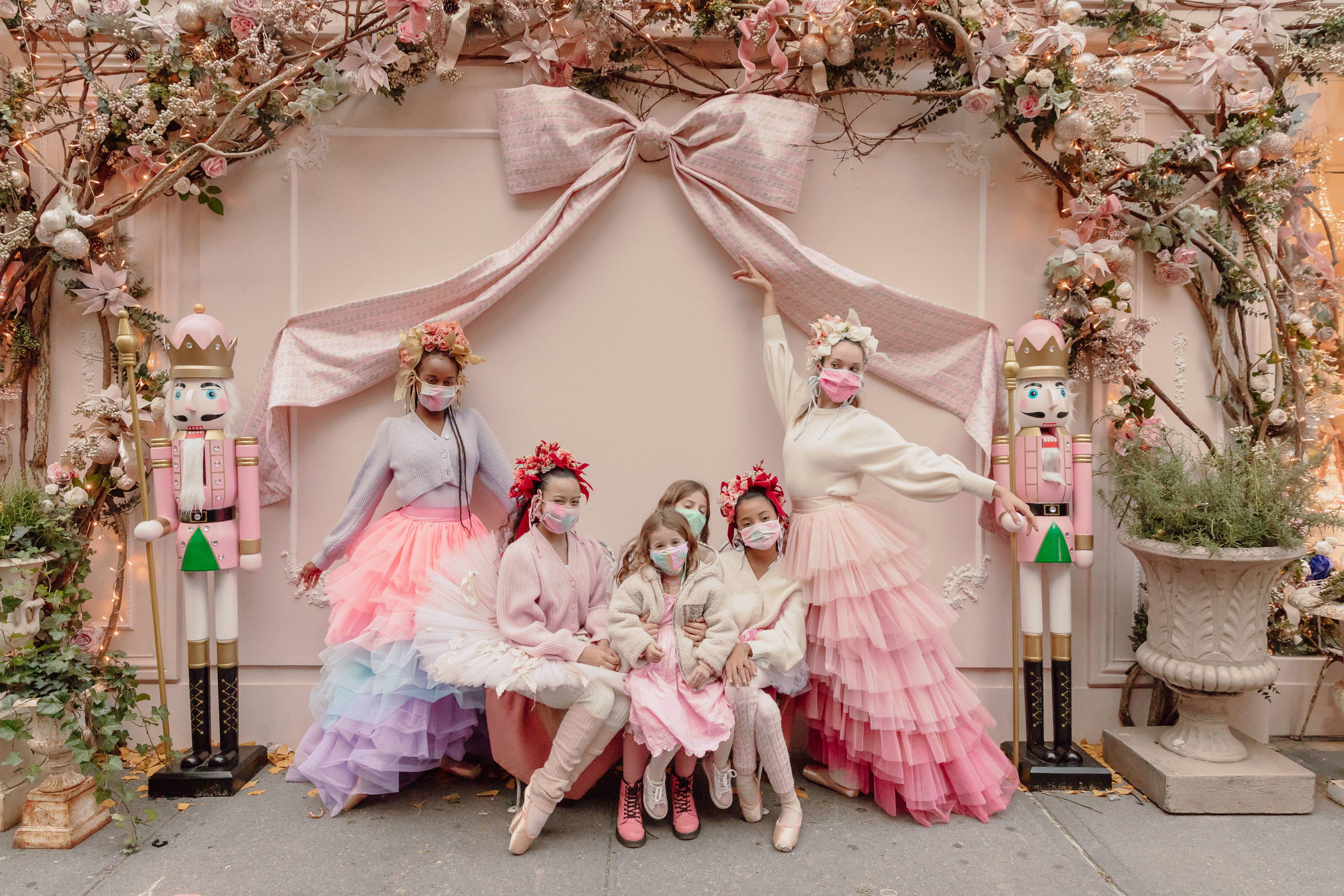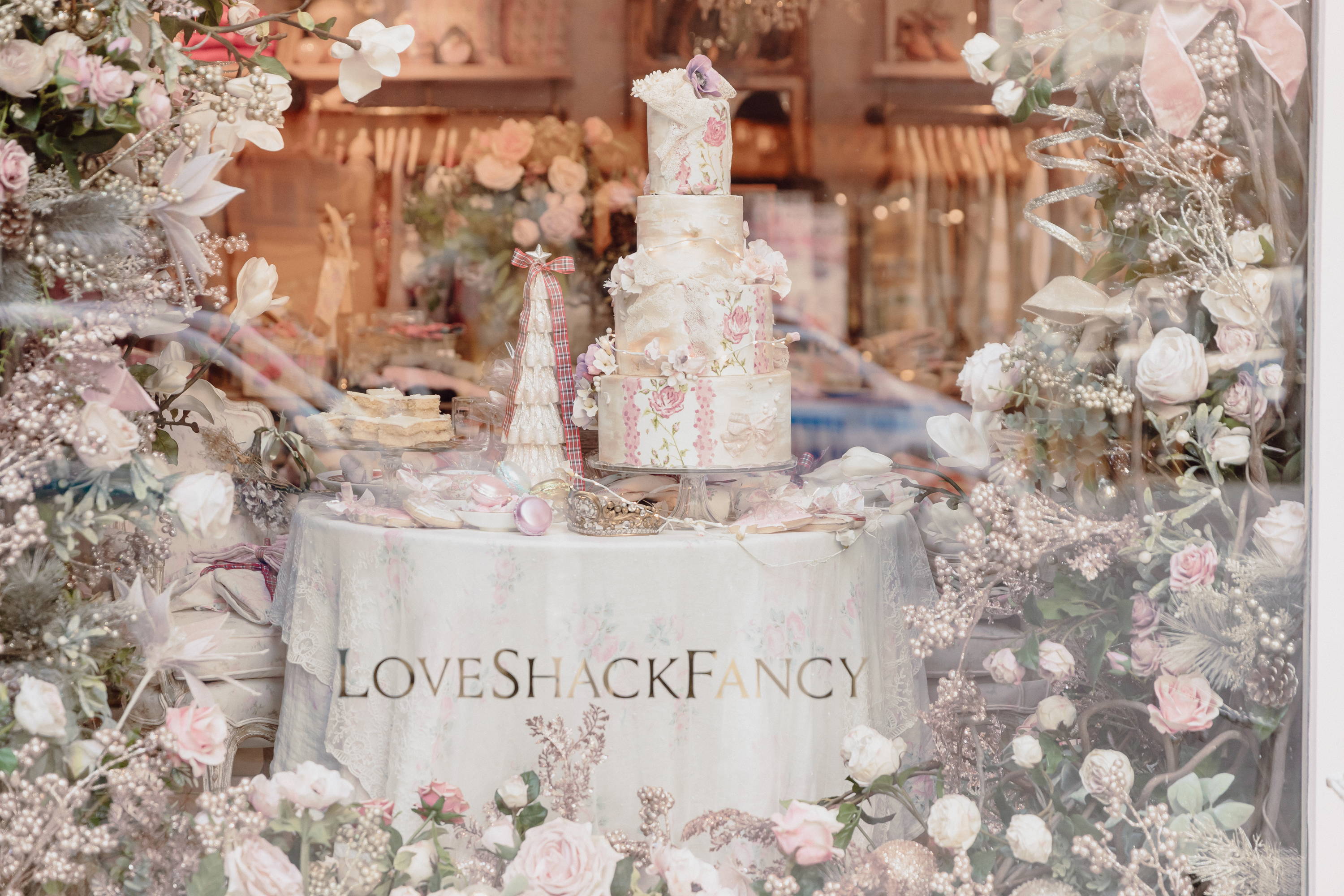 Set for the holidays, our dreamy Christmas windows were elaborately layered with heavenly handmade wreaths, massive bows, and a Nutcracker themed tree with ballet slippers dripping from branches and a pink train below.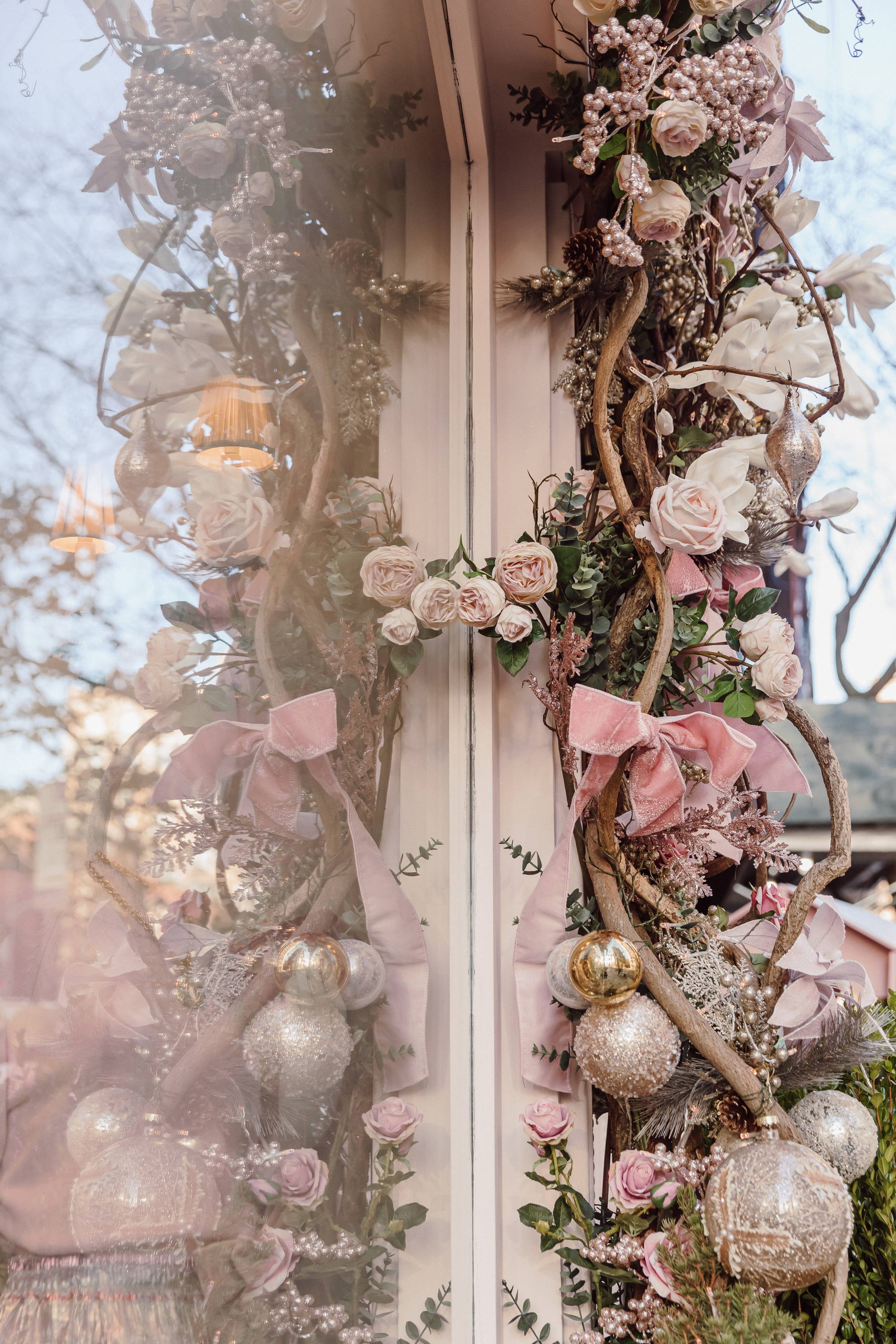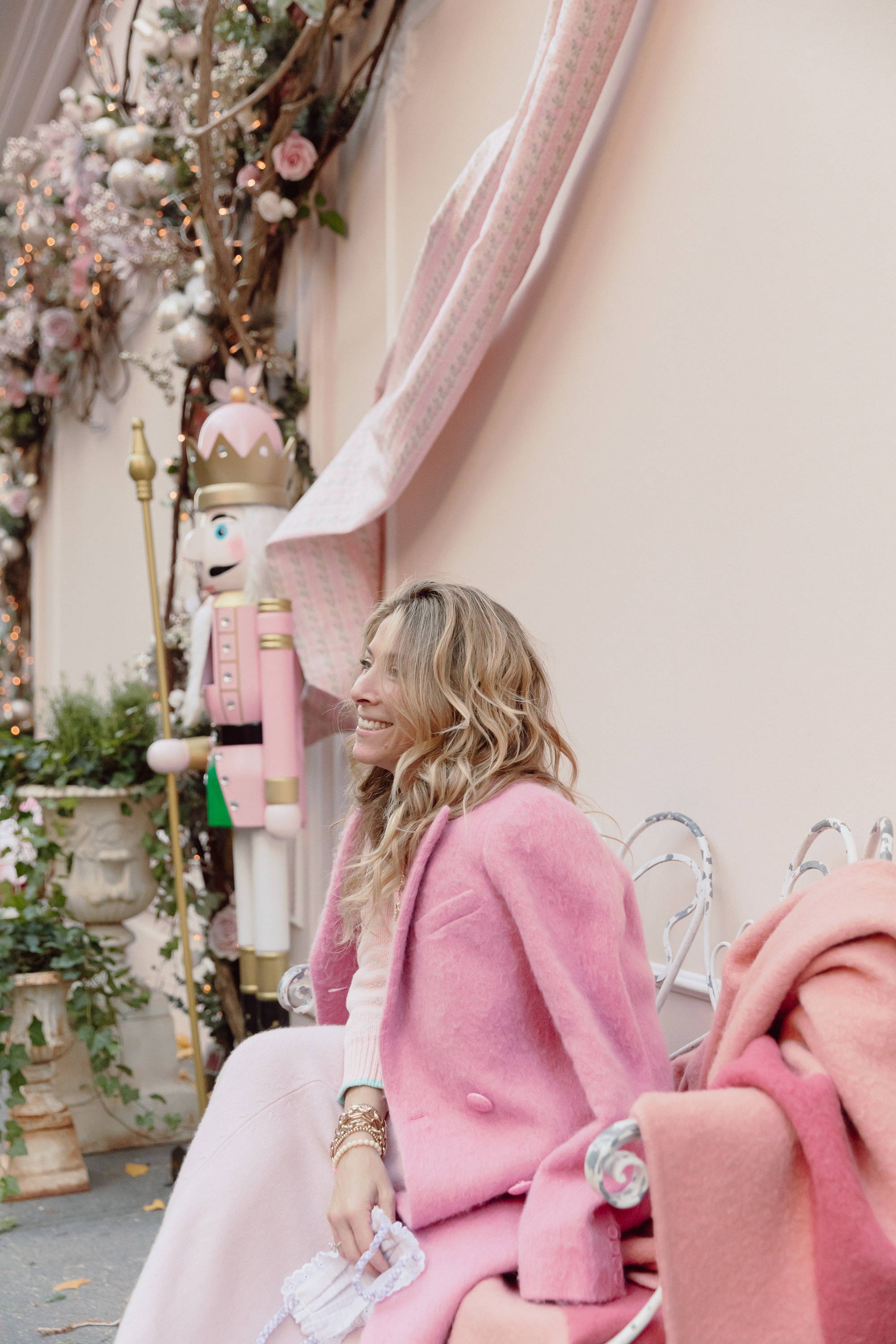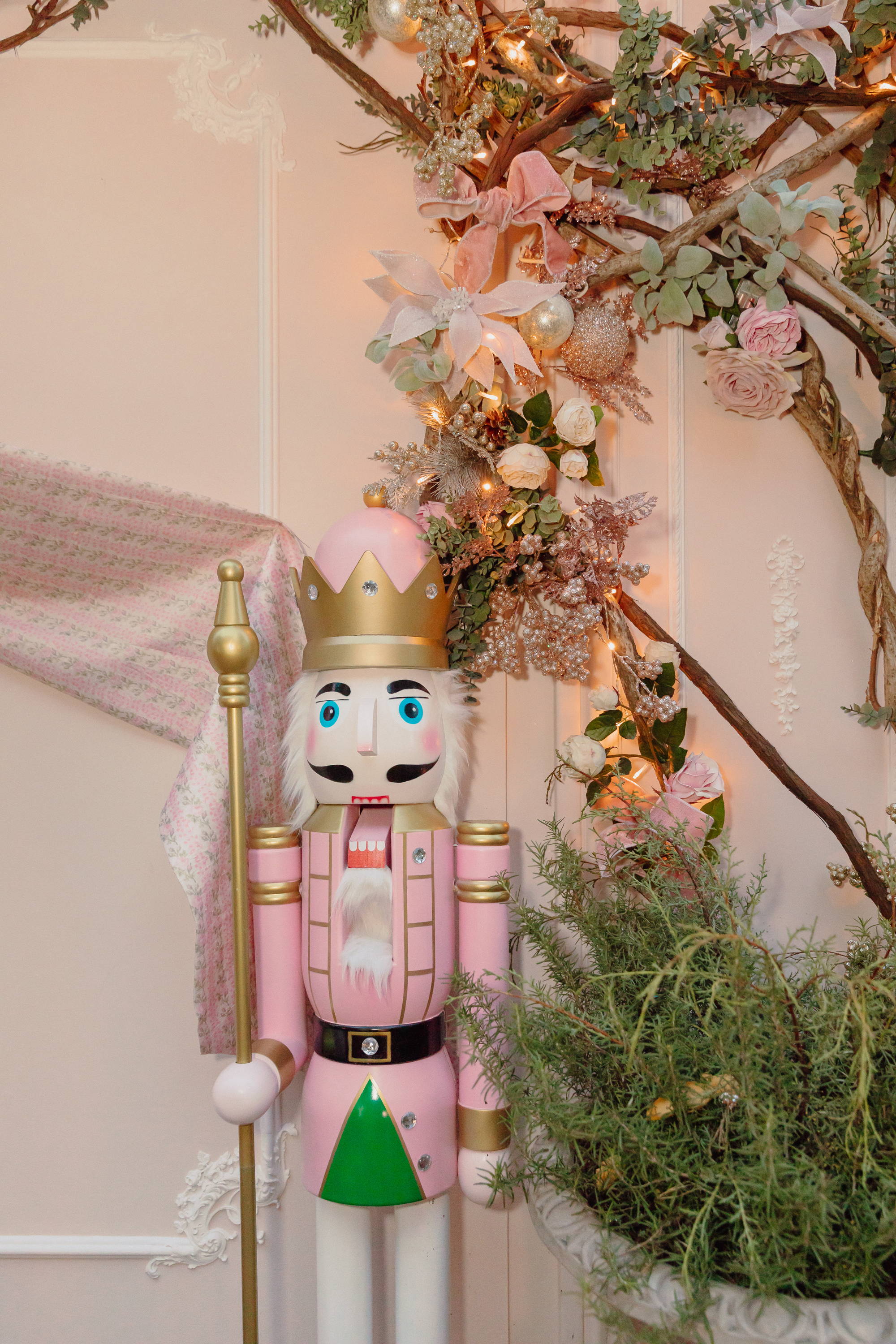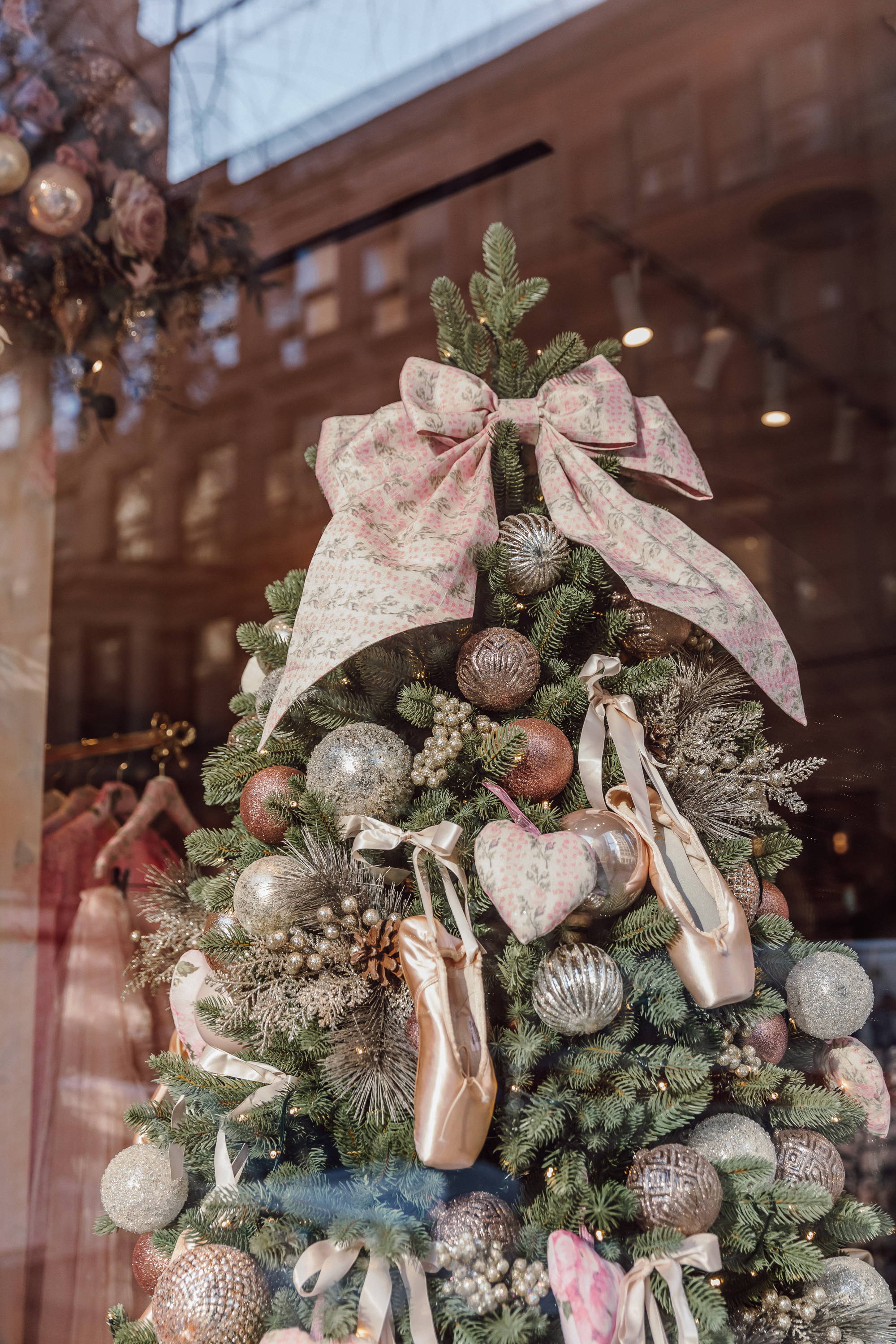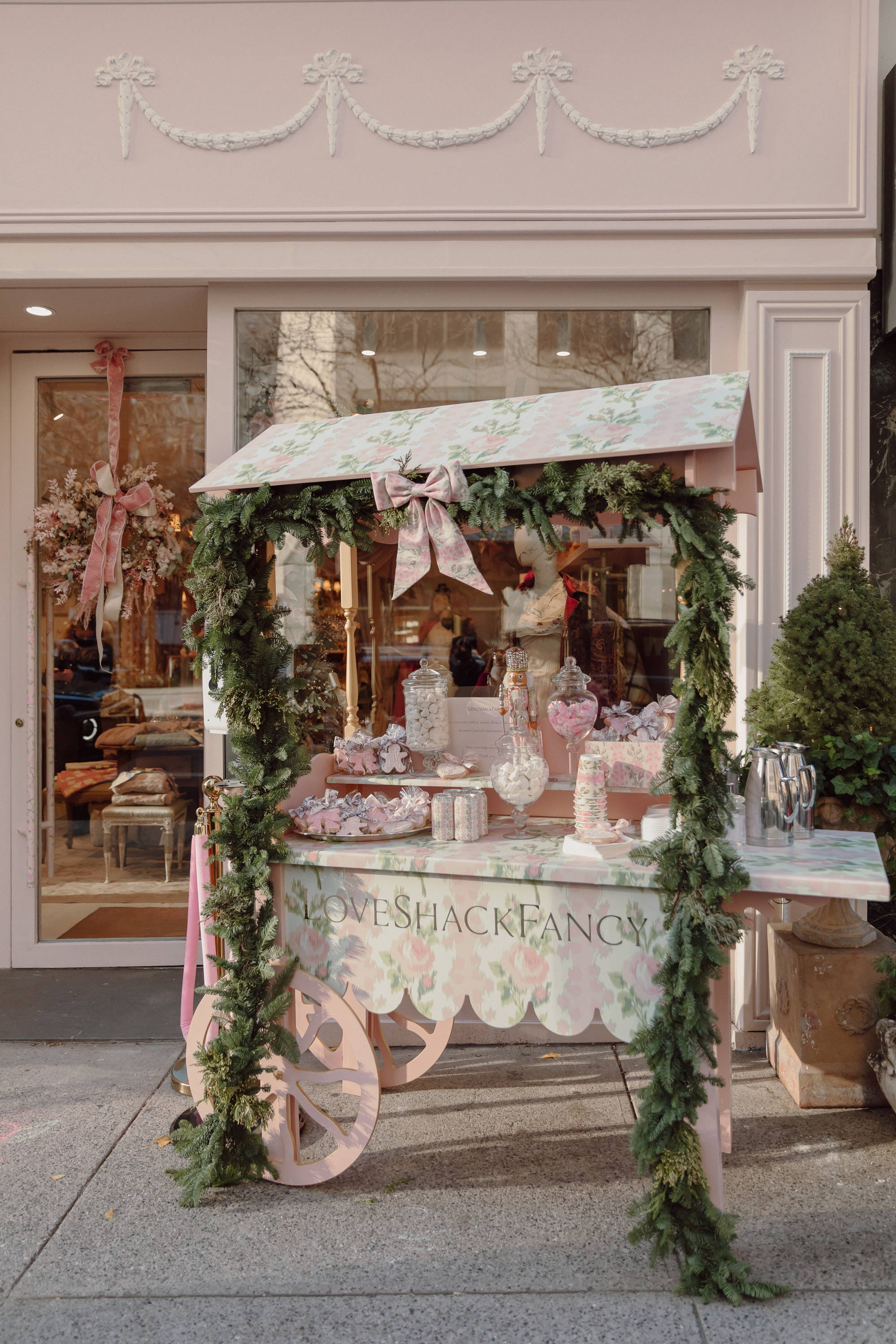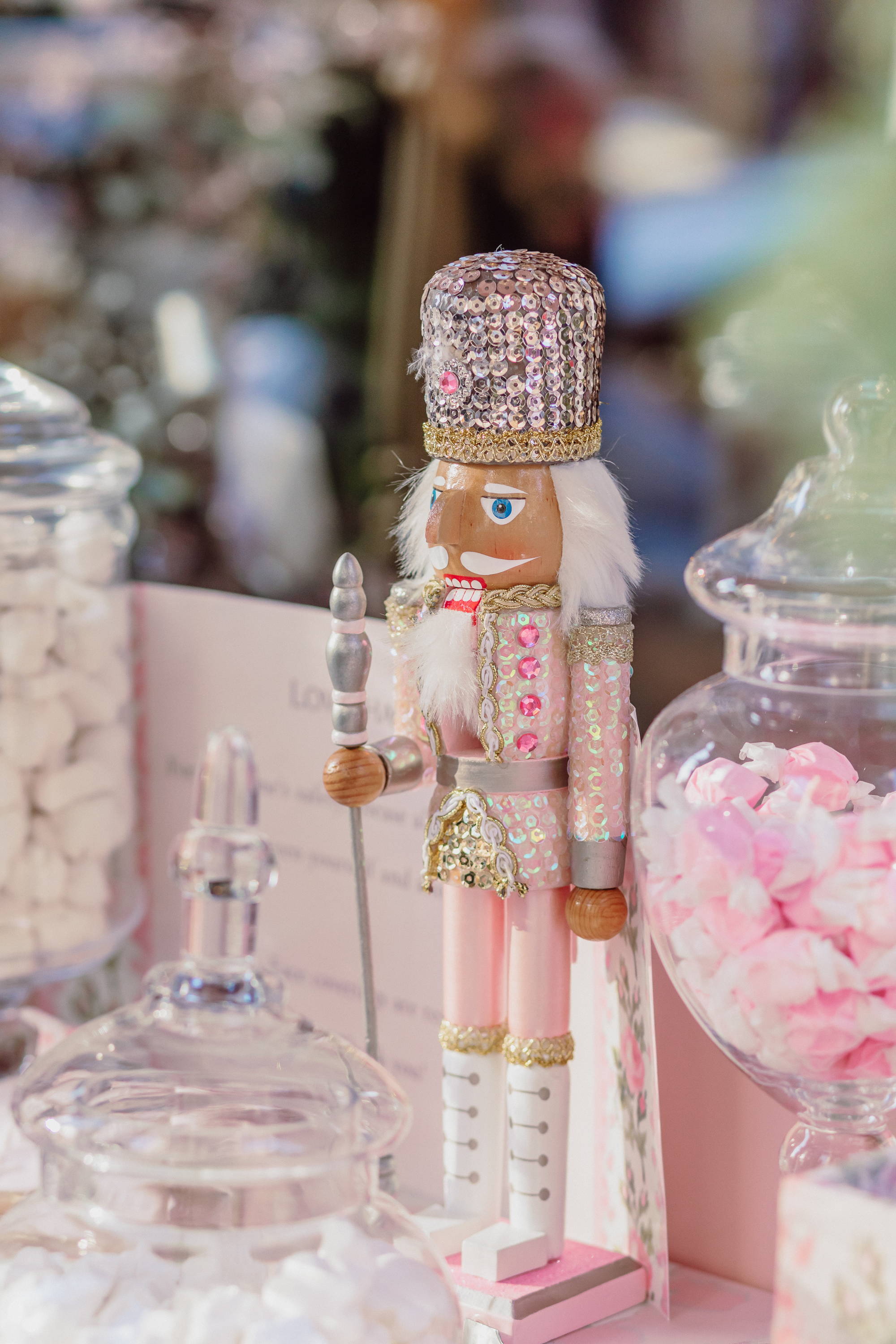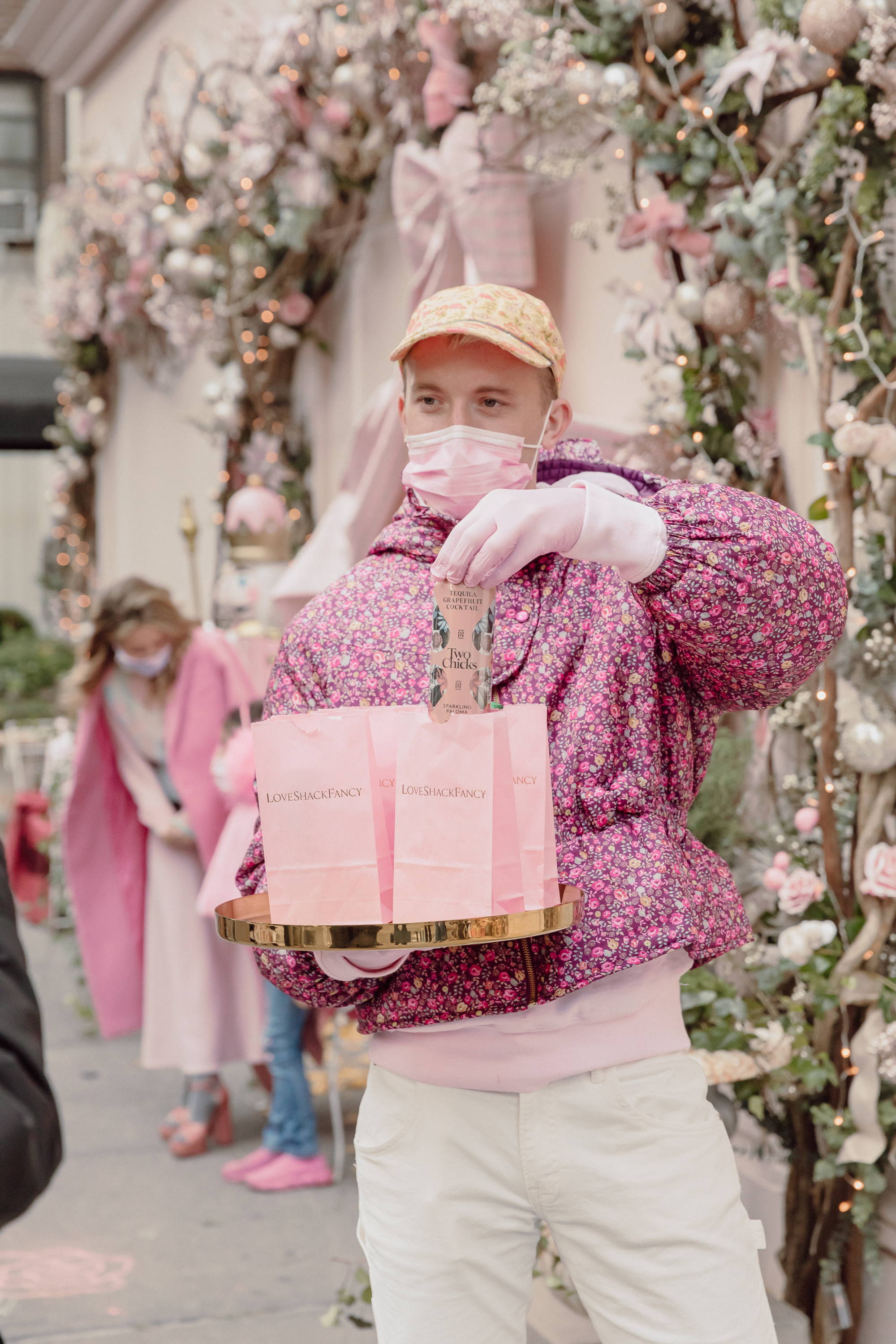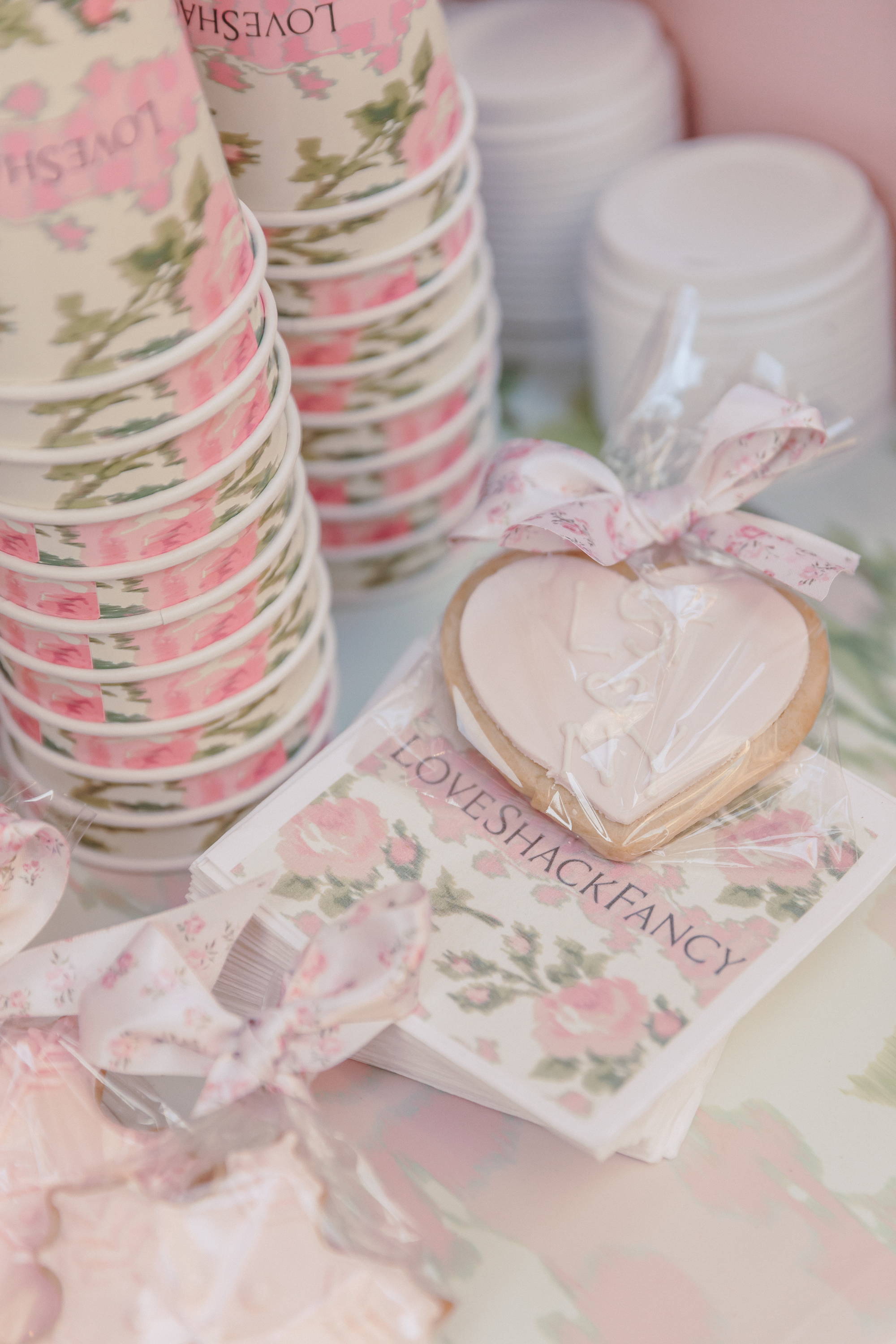 In The Holiday Spirit
Warmed by hot chocolate served from our sweet floral covered cart and dressed in our festive best with matching masks, neighbors, ballet-lovers, guests, and little kids came together for a much-needed dose of merriment and cheer.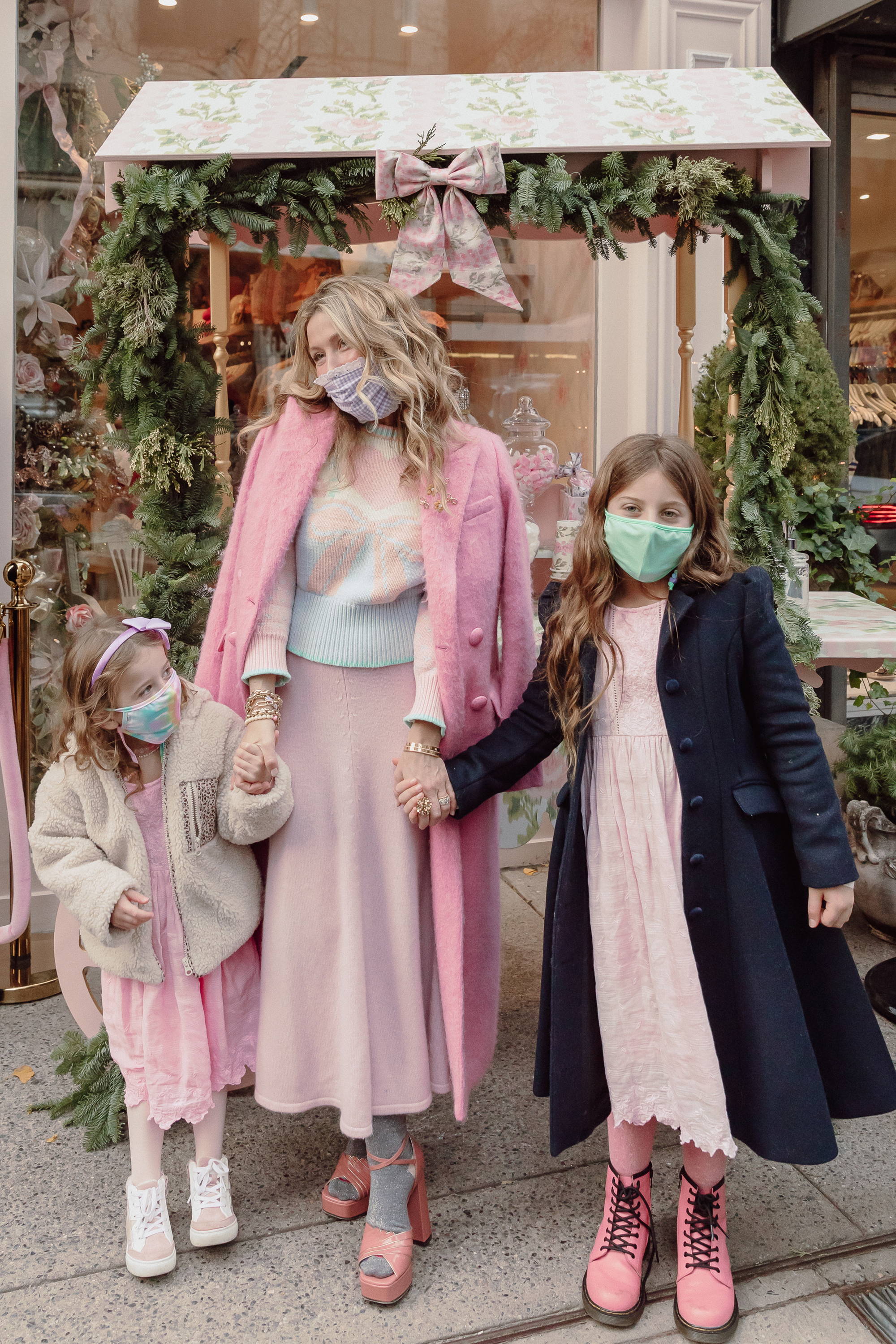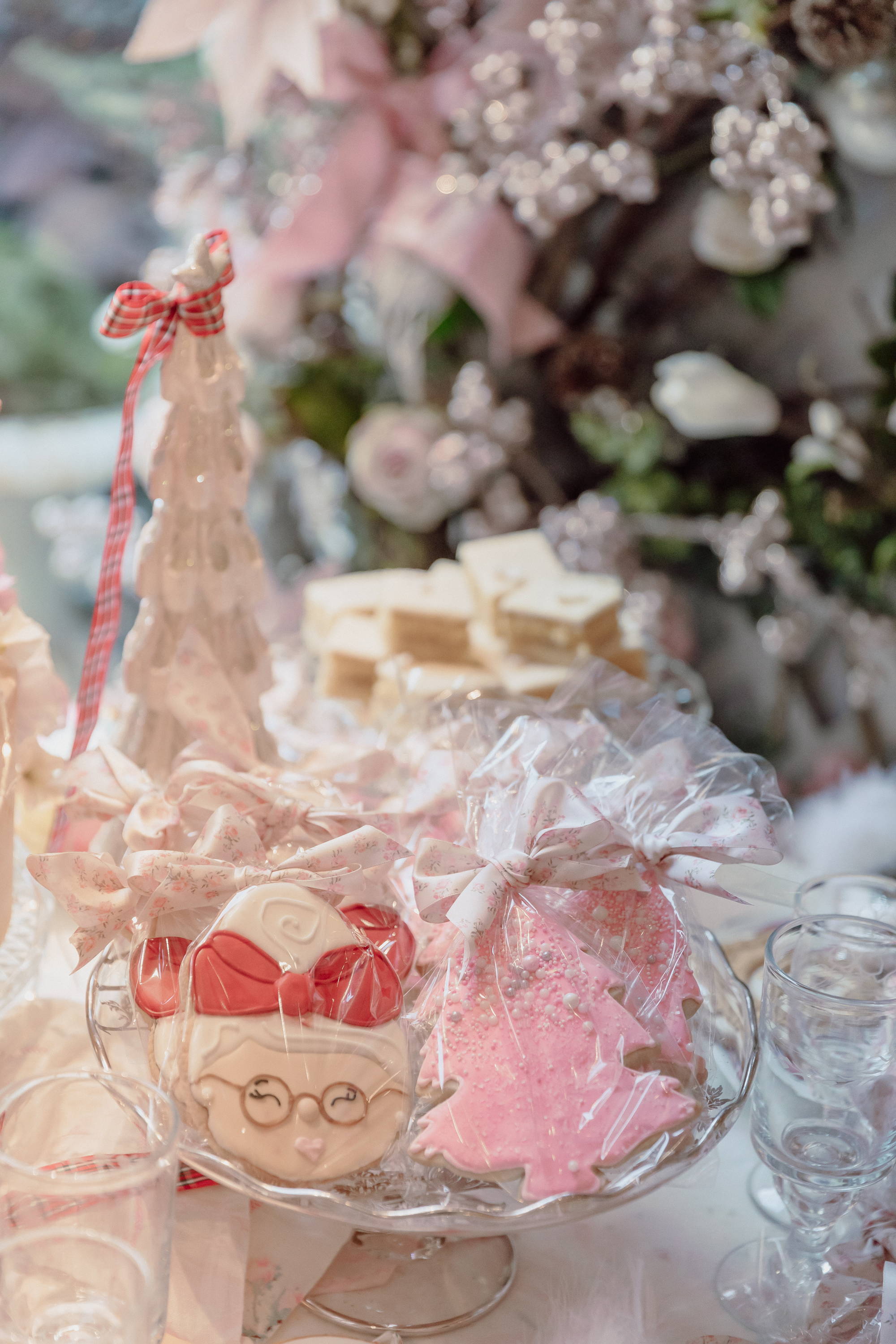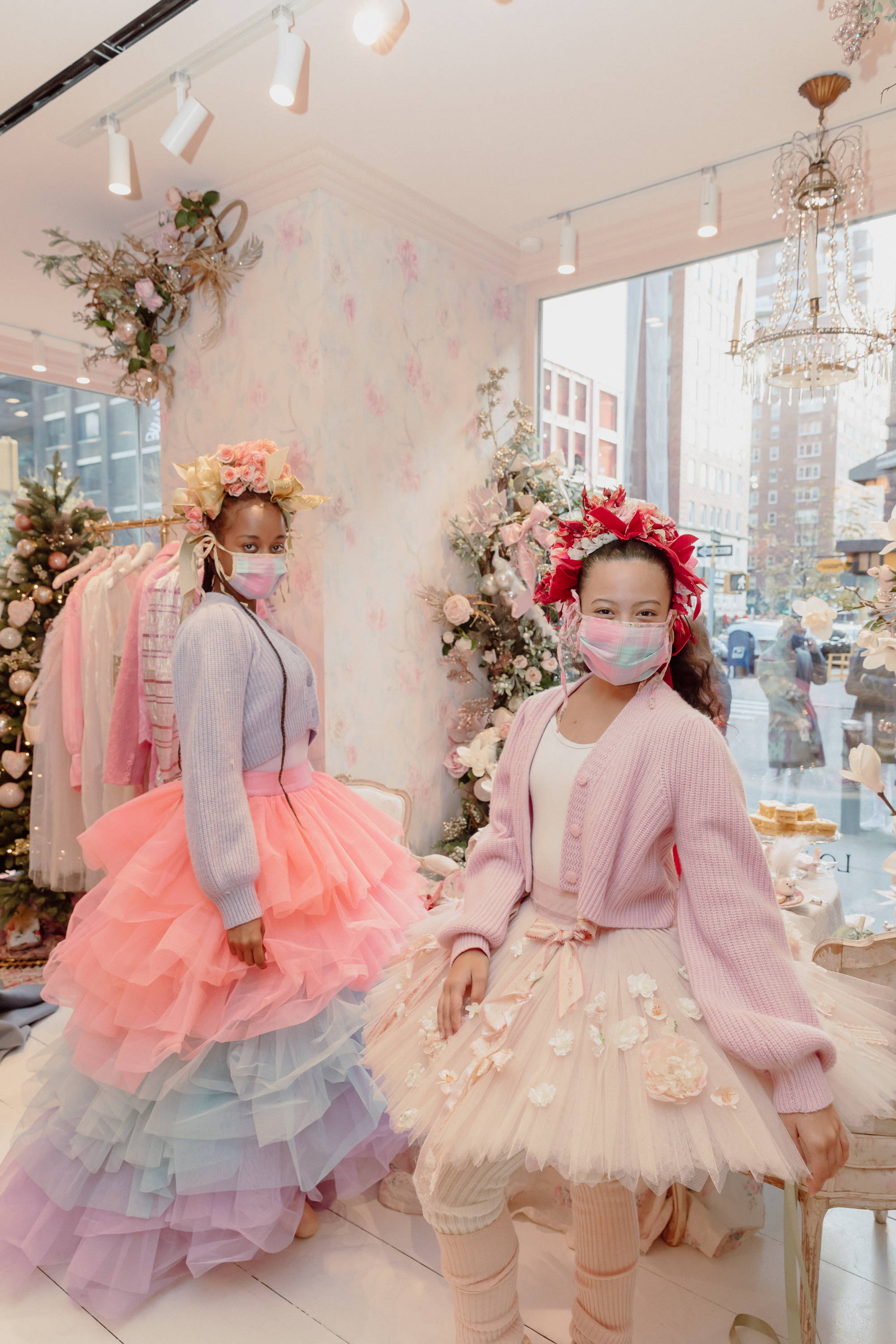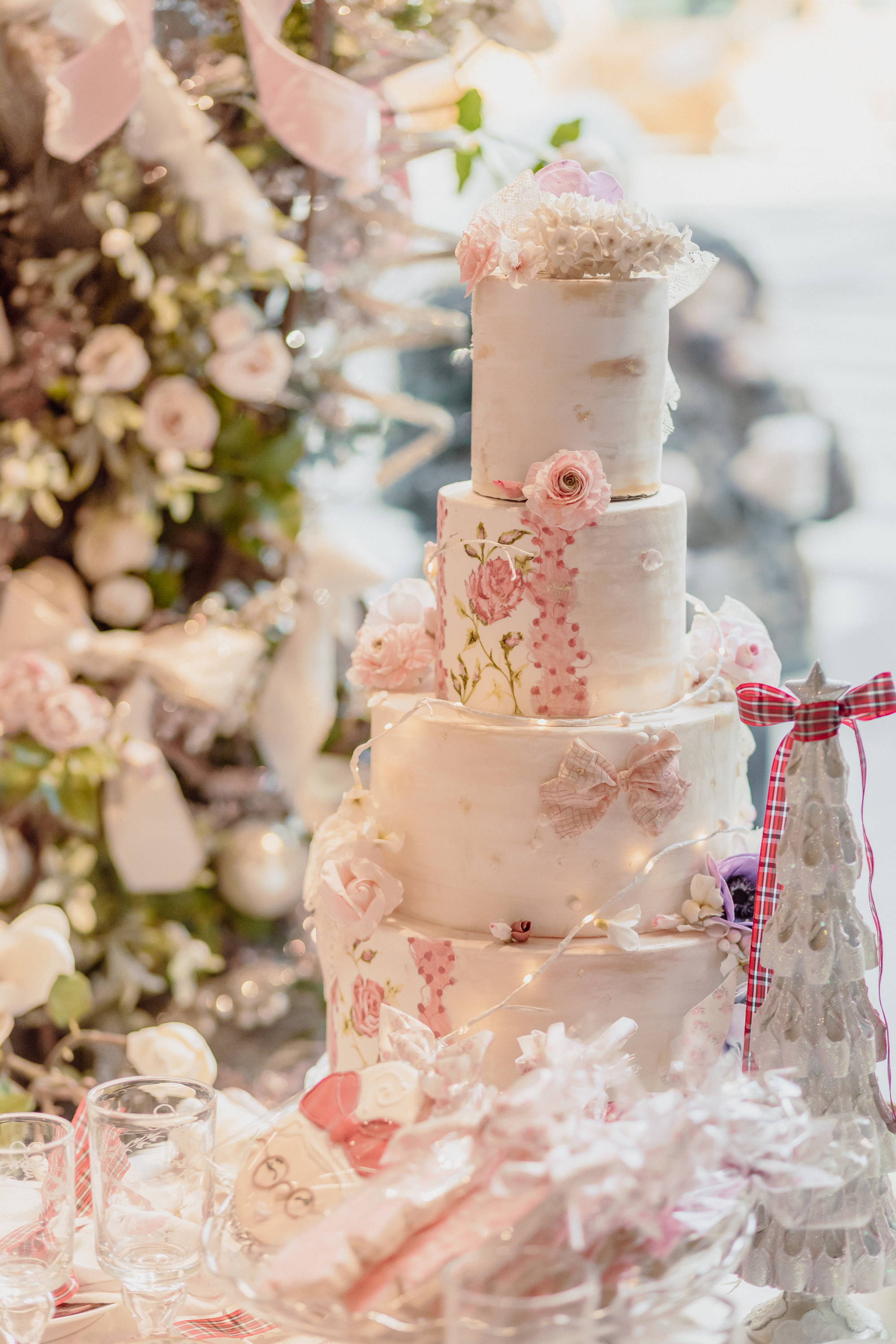 Every table was covered with one of a kind cakes from Mamie Brougitte Cakes, plus, decorated sugar cookies, and macaroons.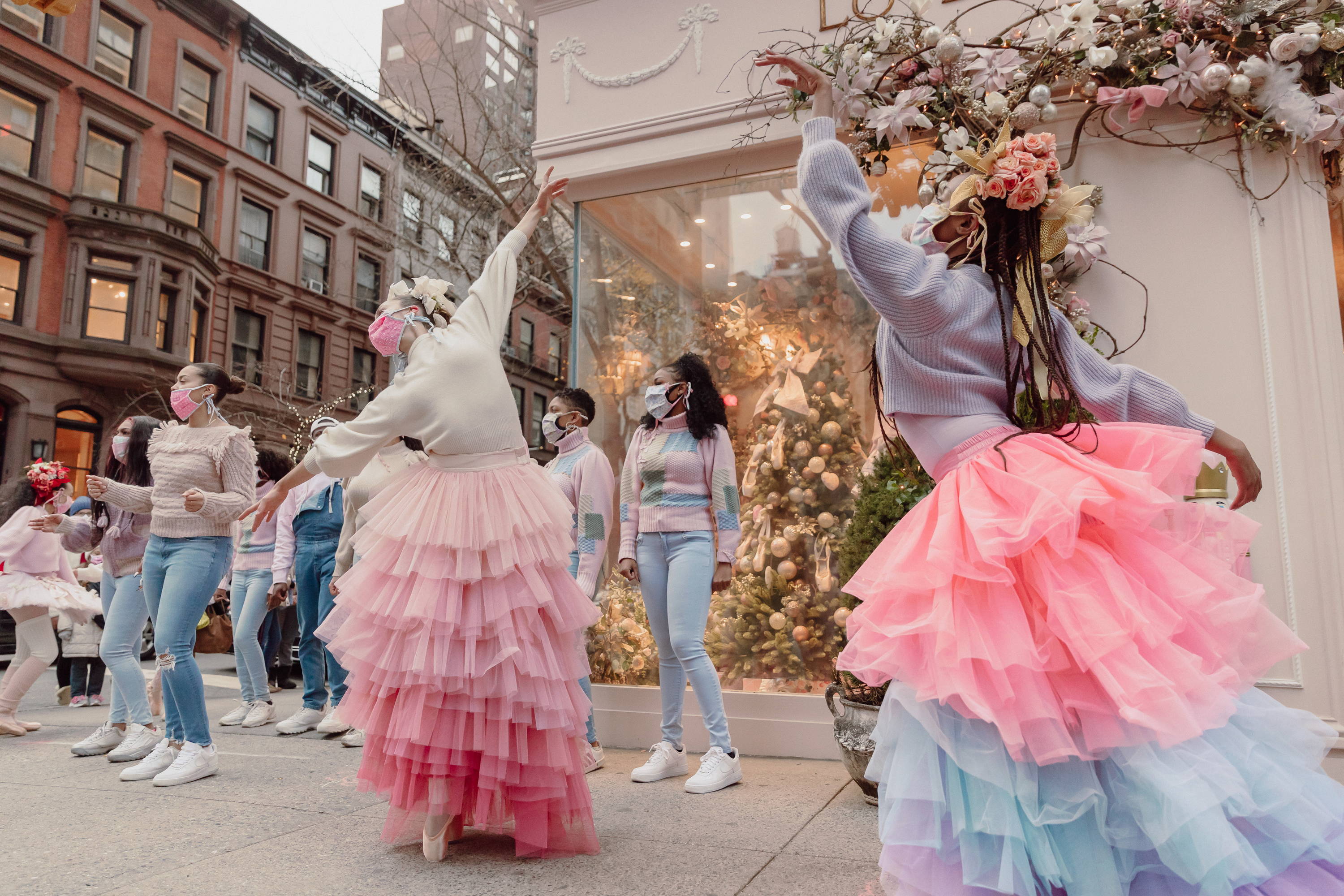 Dancing In The Streets
The electric performance featured 12-year-old Charlotte Nebres, who made ballet history last year as the first Black Clara in the New York City Ballet's Nutcracker. Plus, her incredibly talented 14-year-old sister Libby Nebres, alongside the ever spectacular India Bradley and Nieve Corrigan. The four ballerinas danced with heart in tutus, sweaters, and pointe shoes for the afternoon affair.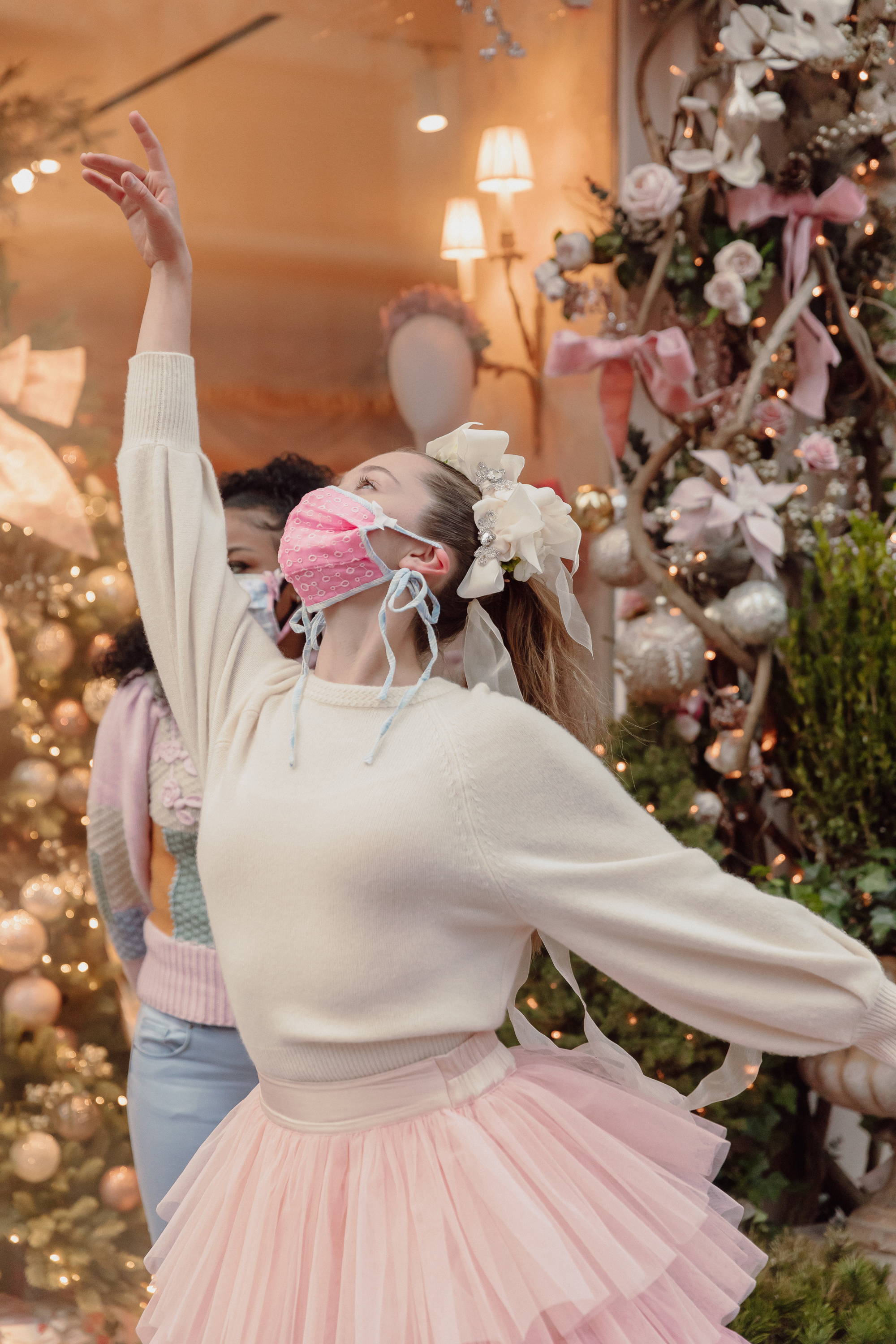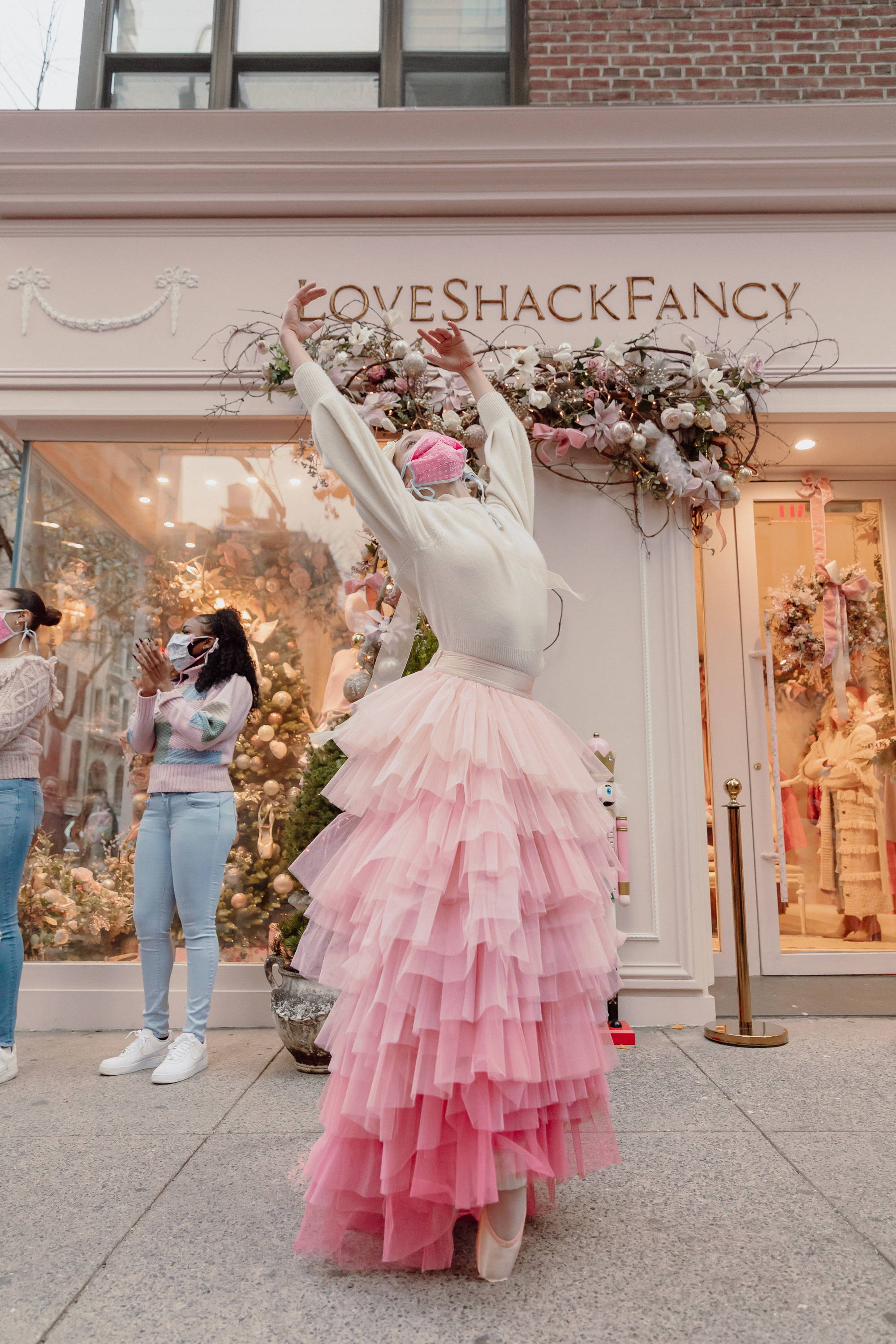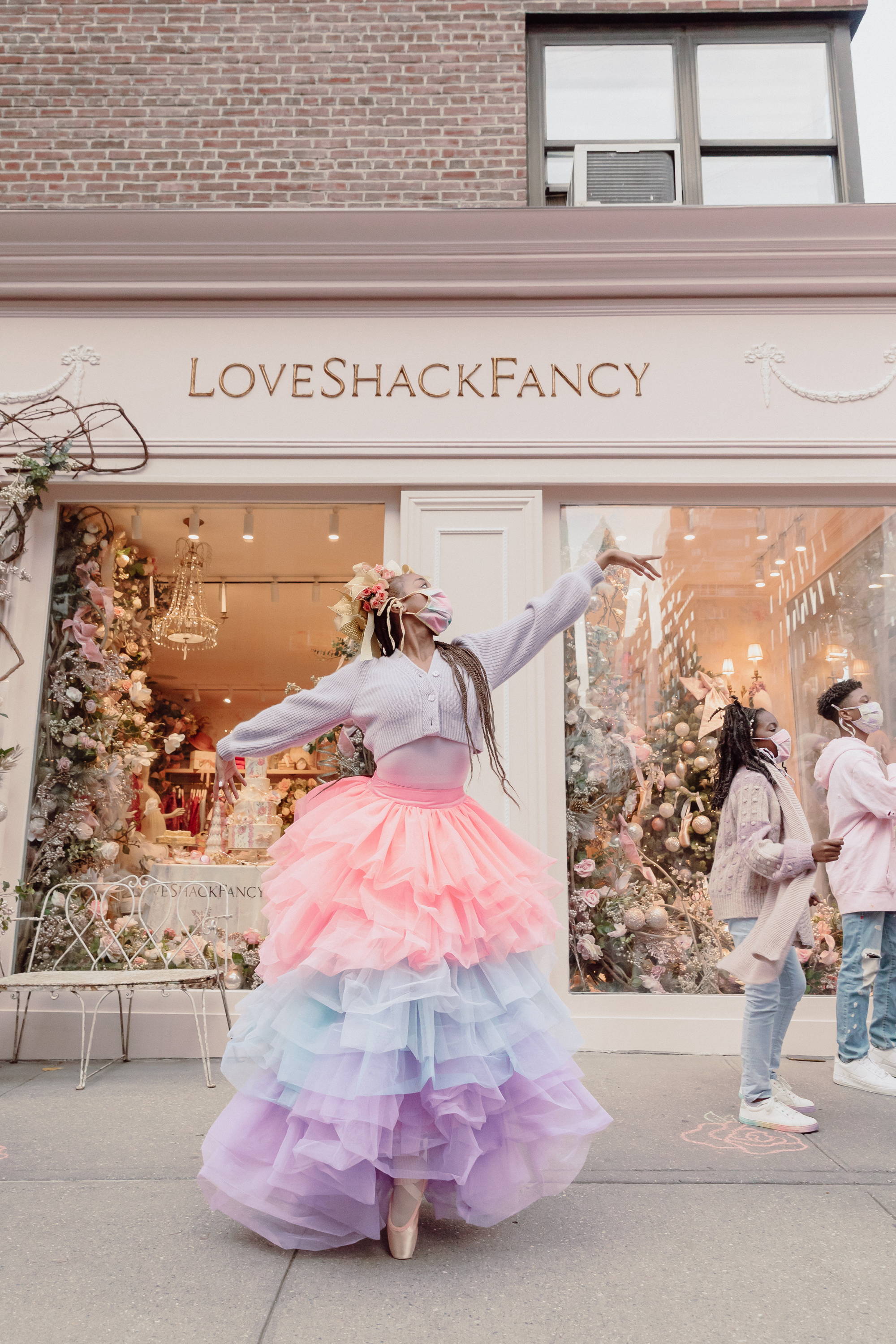 "With all the city's most talented dancers and singers being out of work, we wanted to include them in the openingand celebrate them," Rebecca told Vogue. "It's a love letter to our city, and I think they really brought the magic of the ballet to Madison Avenue."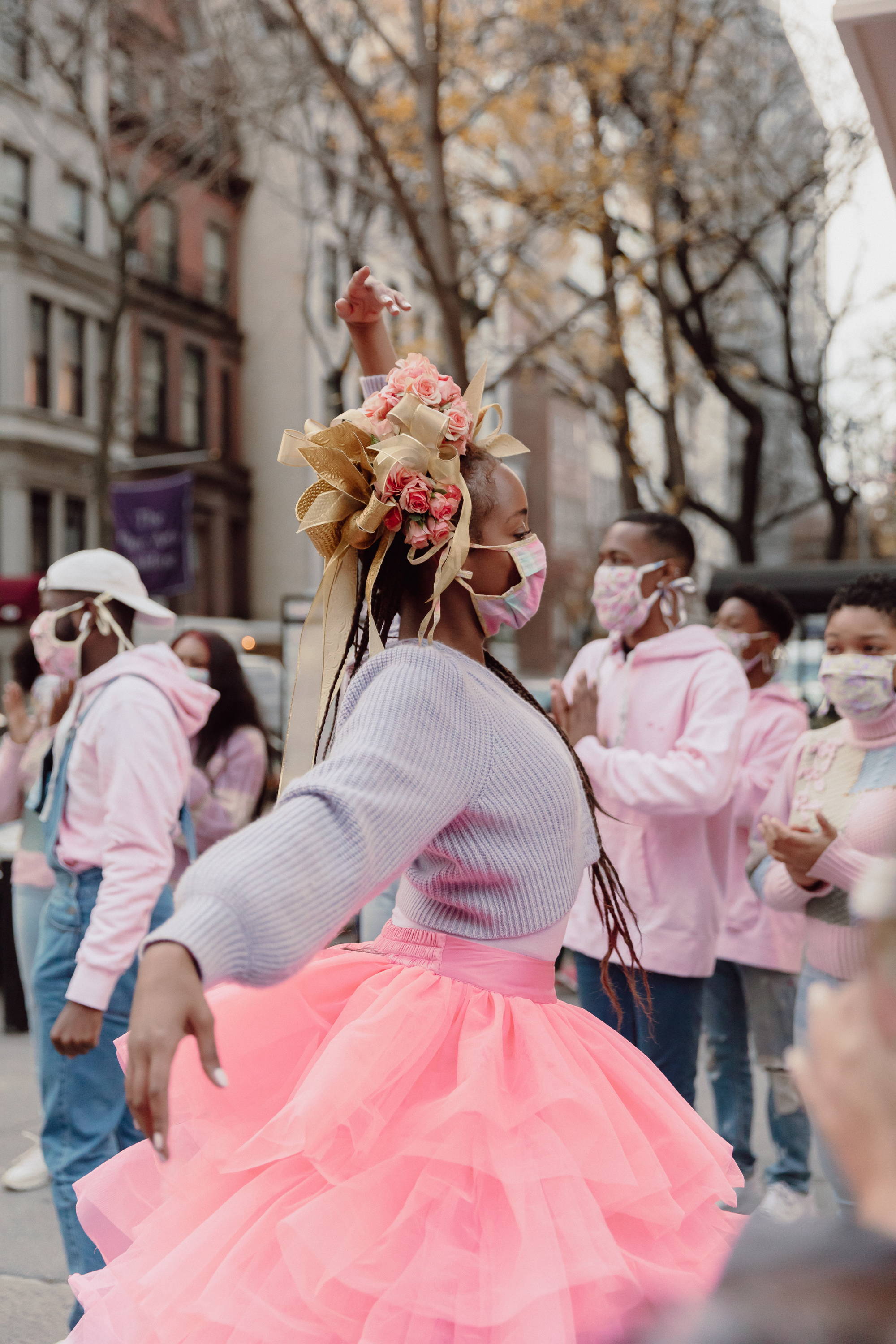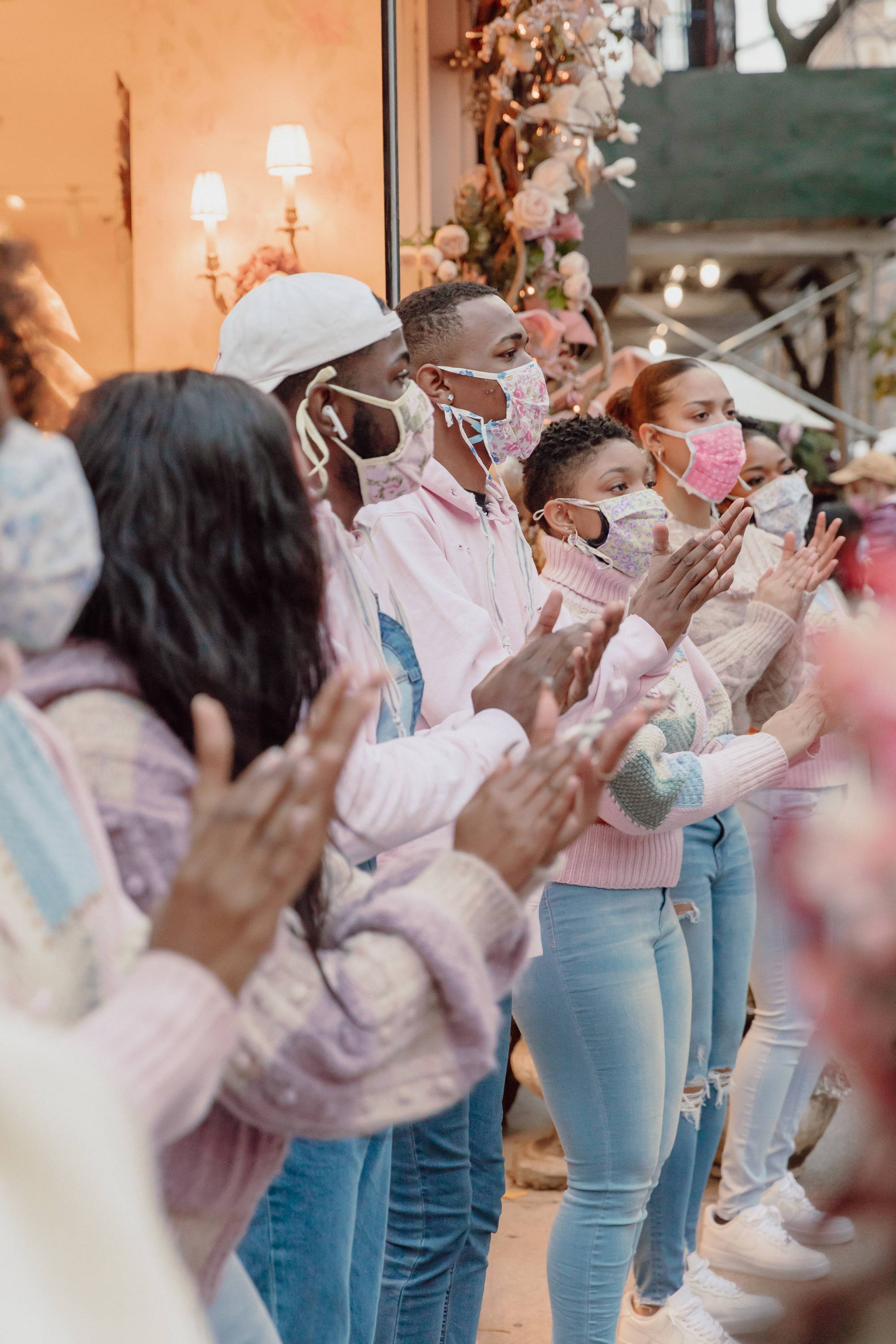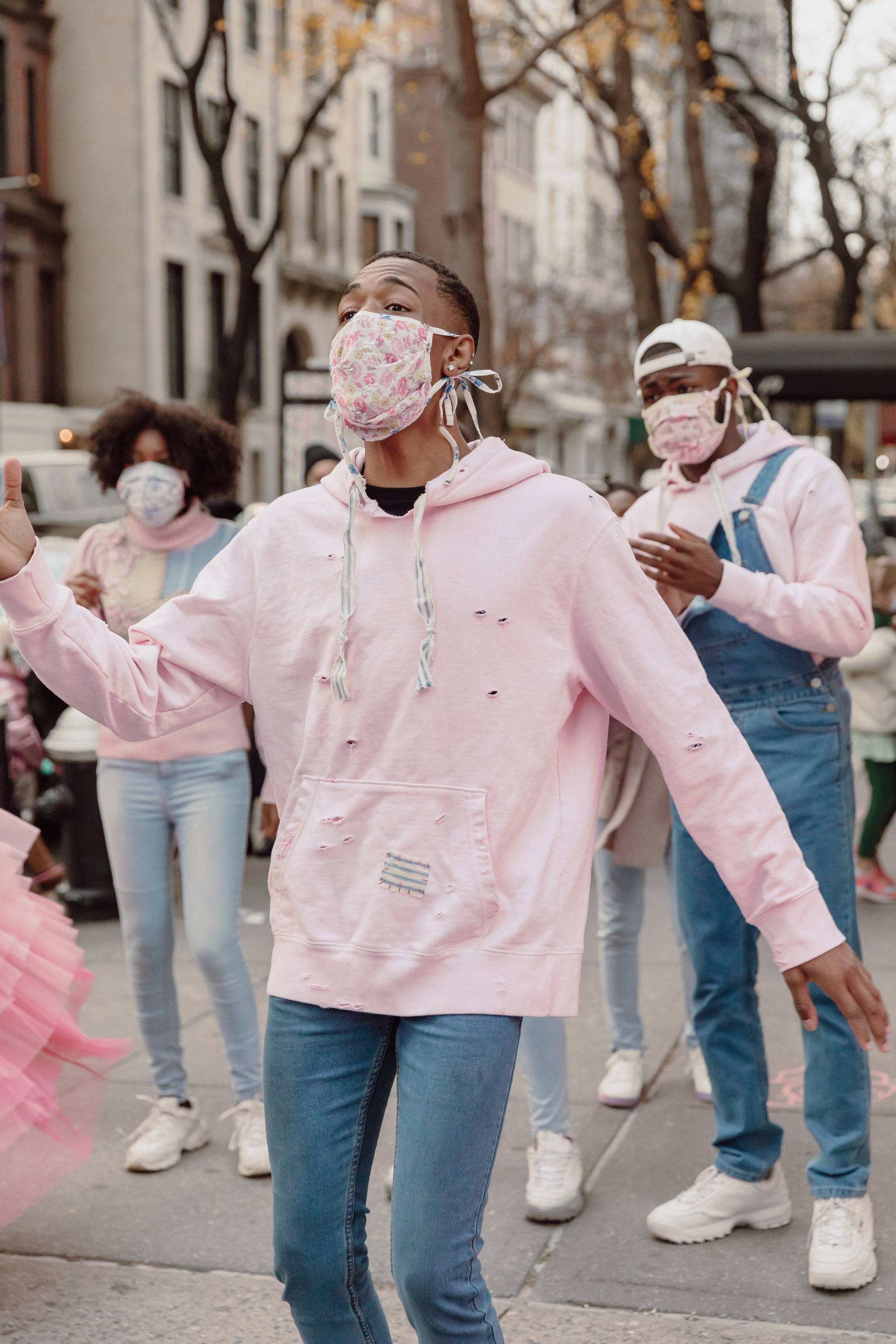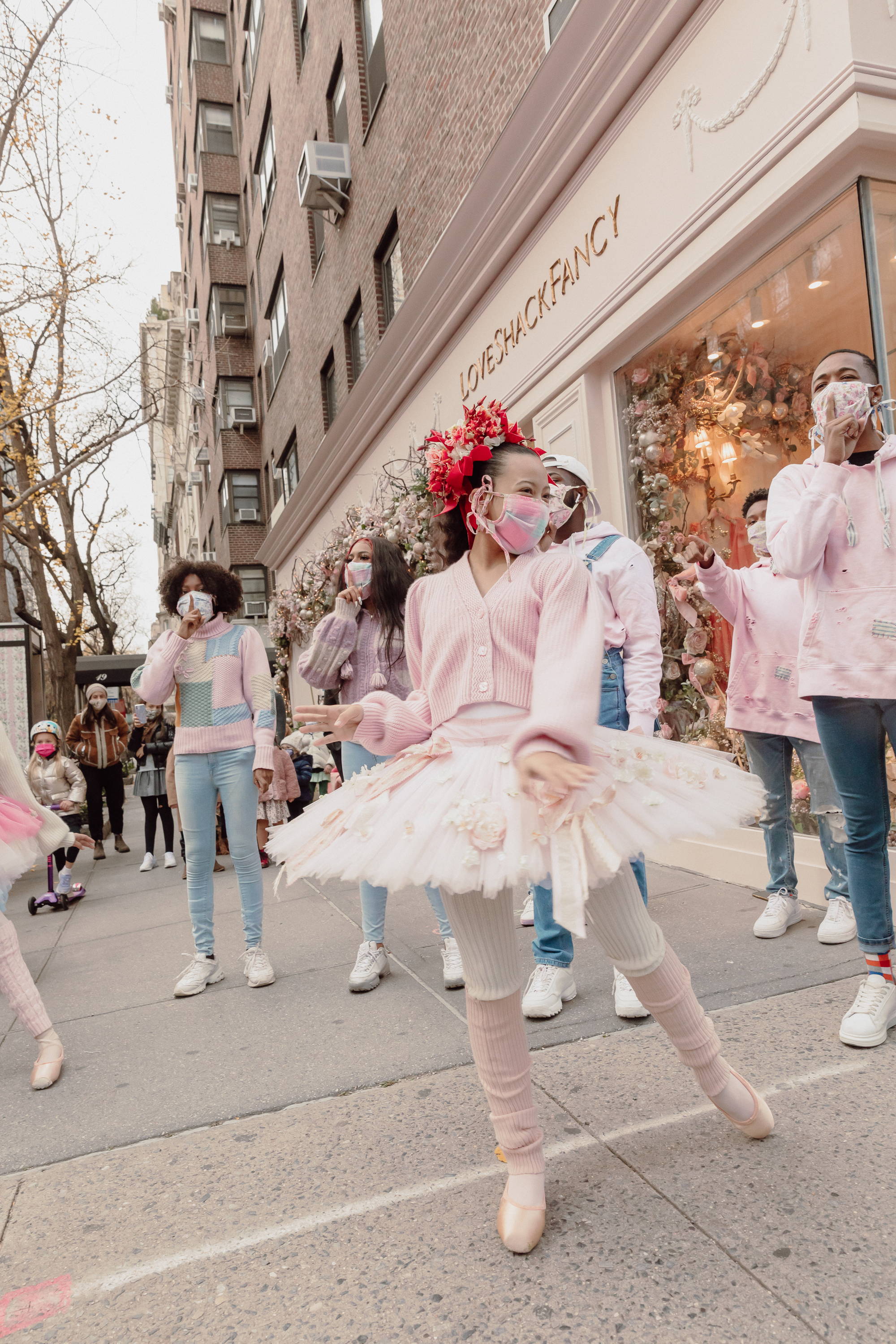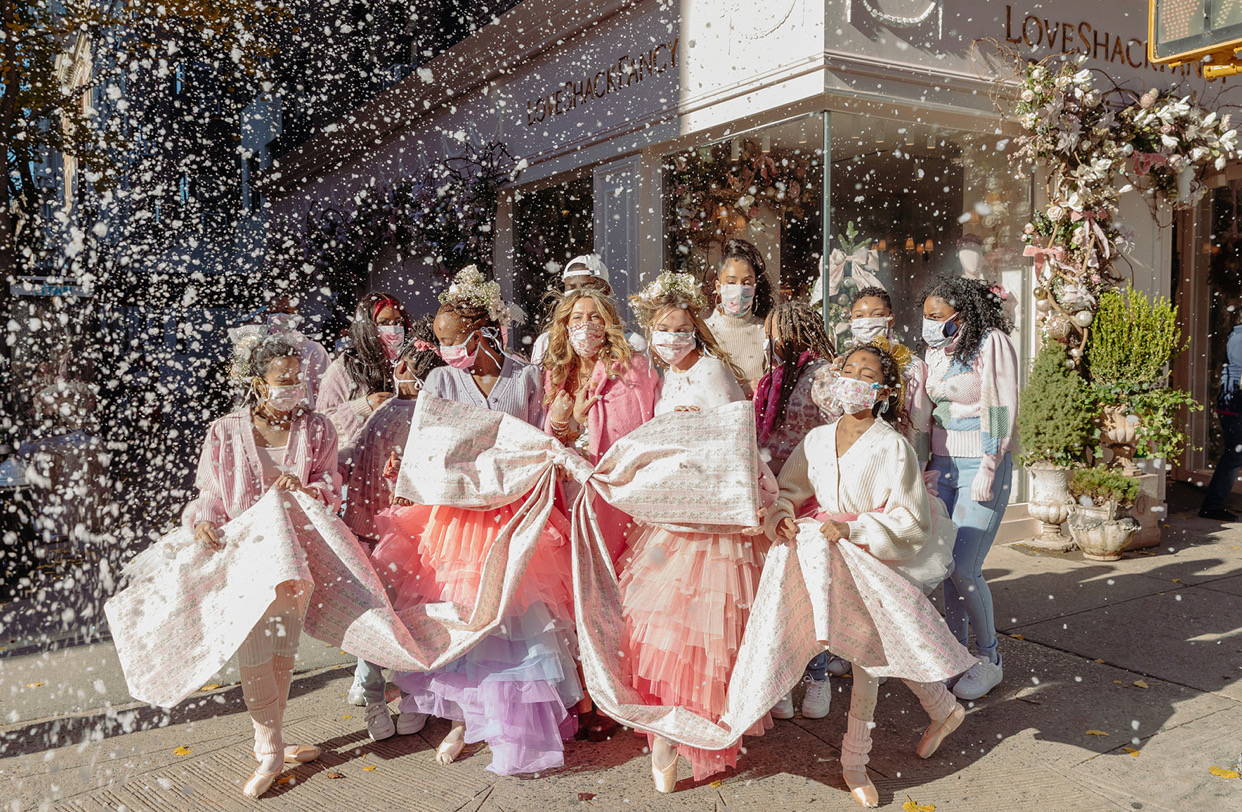 The Finale
The lights began to twinkle as the city dimmed. The dazzling ballerinas took their final turns while we said our goodbyes for the night.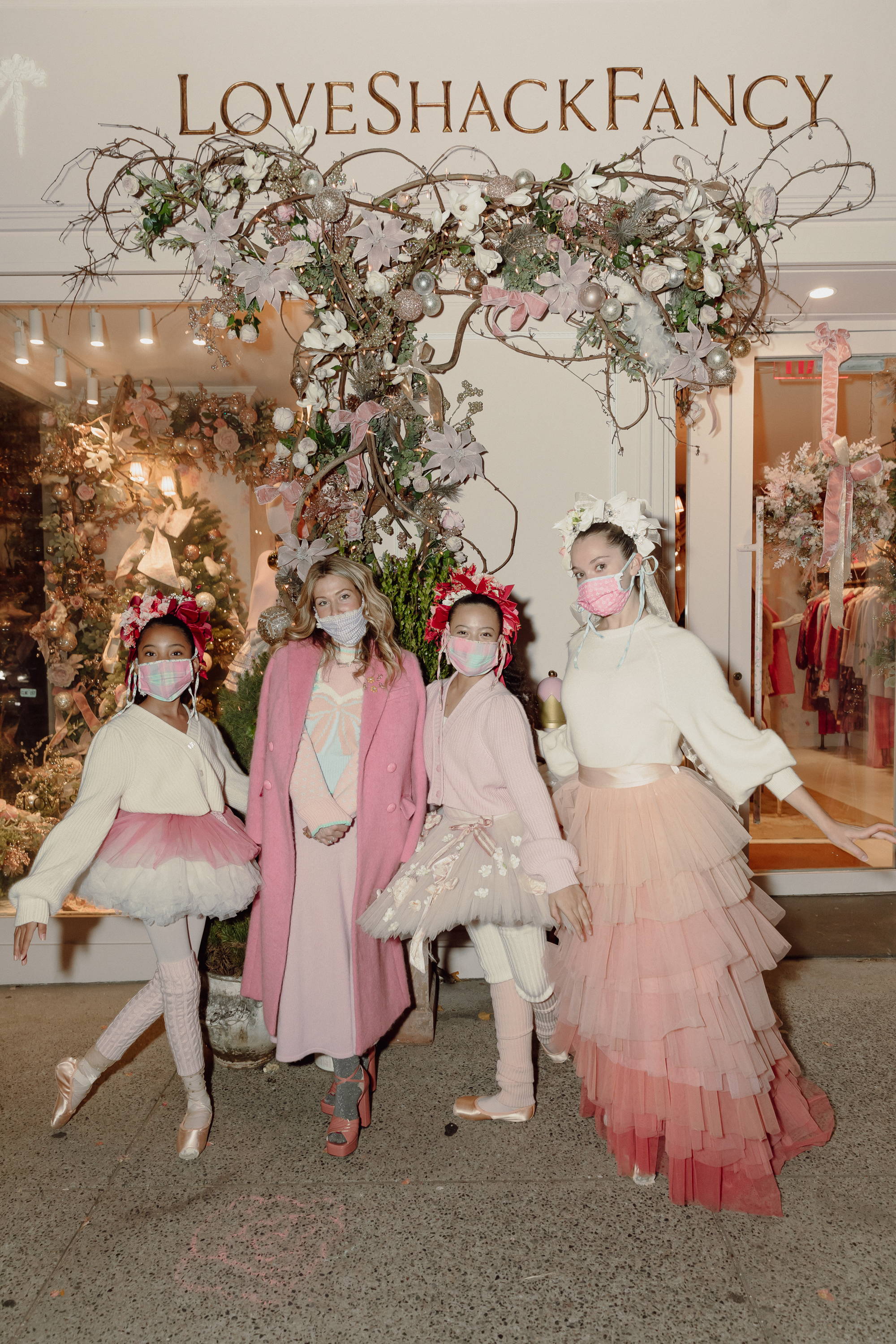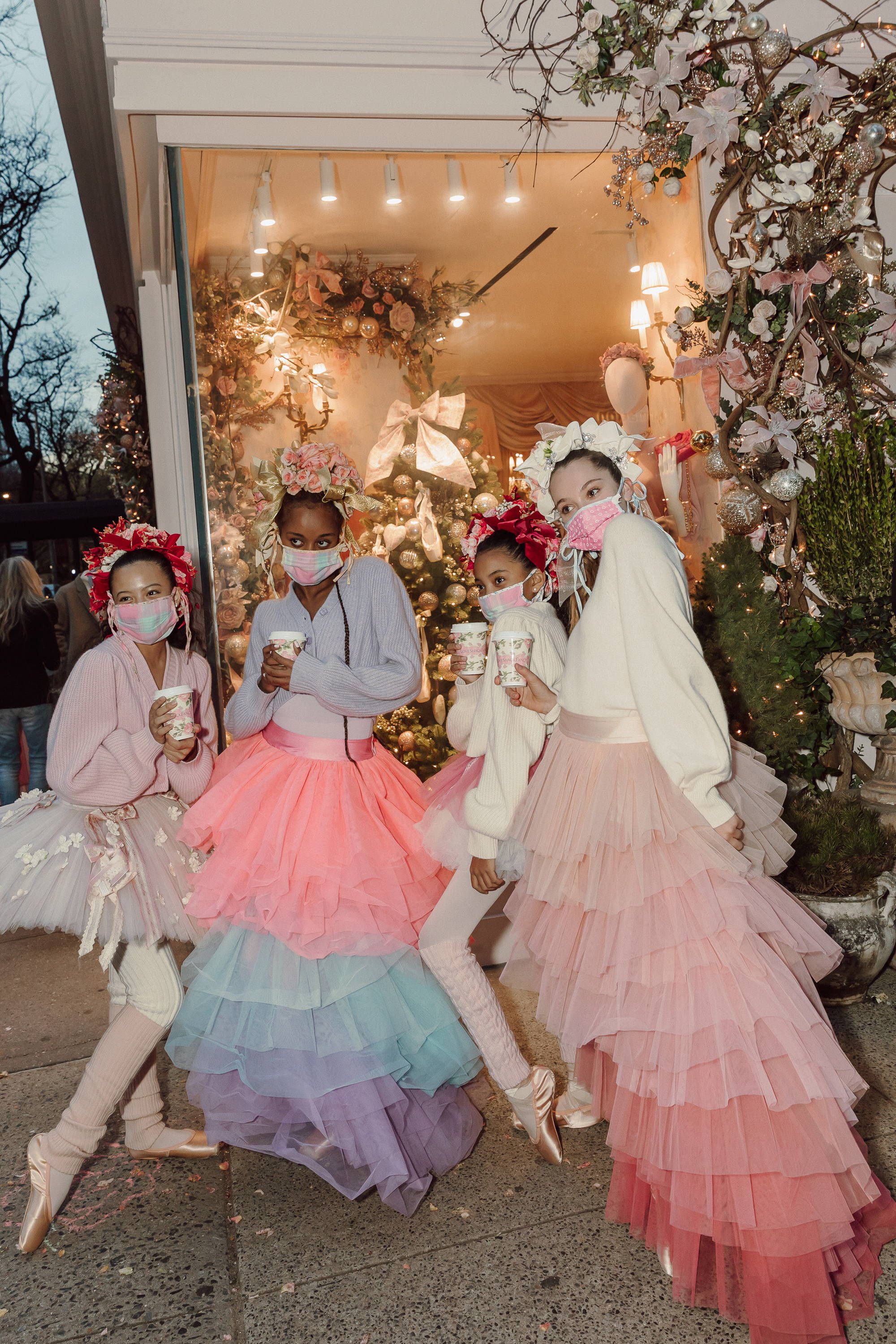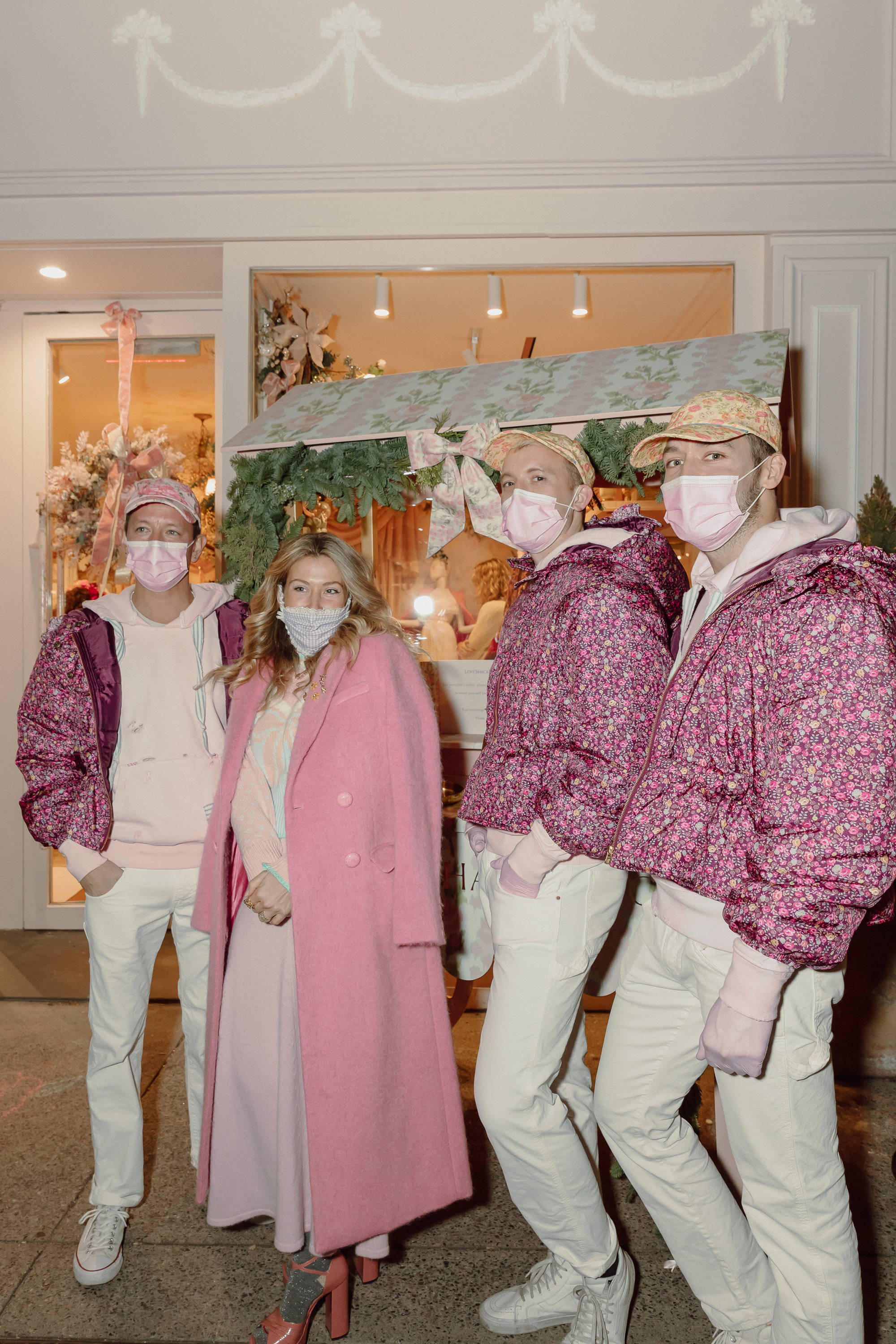 "The new store is so magical, it's almost like the Nutcracker itself," Nebres sweetly described. "The Nutcracker is so dreamy, and it's like a dream come true in here."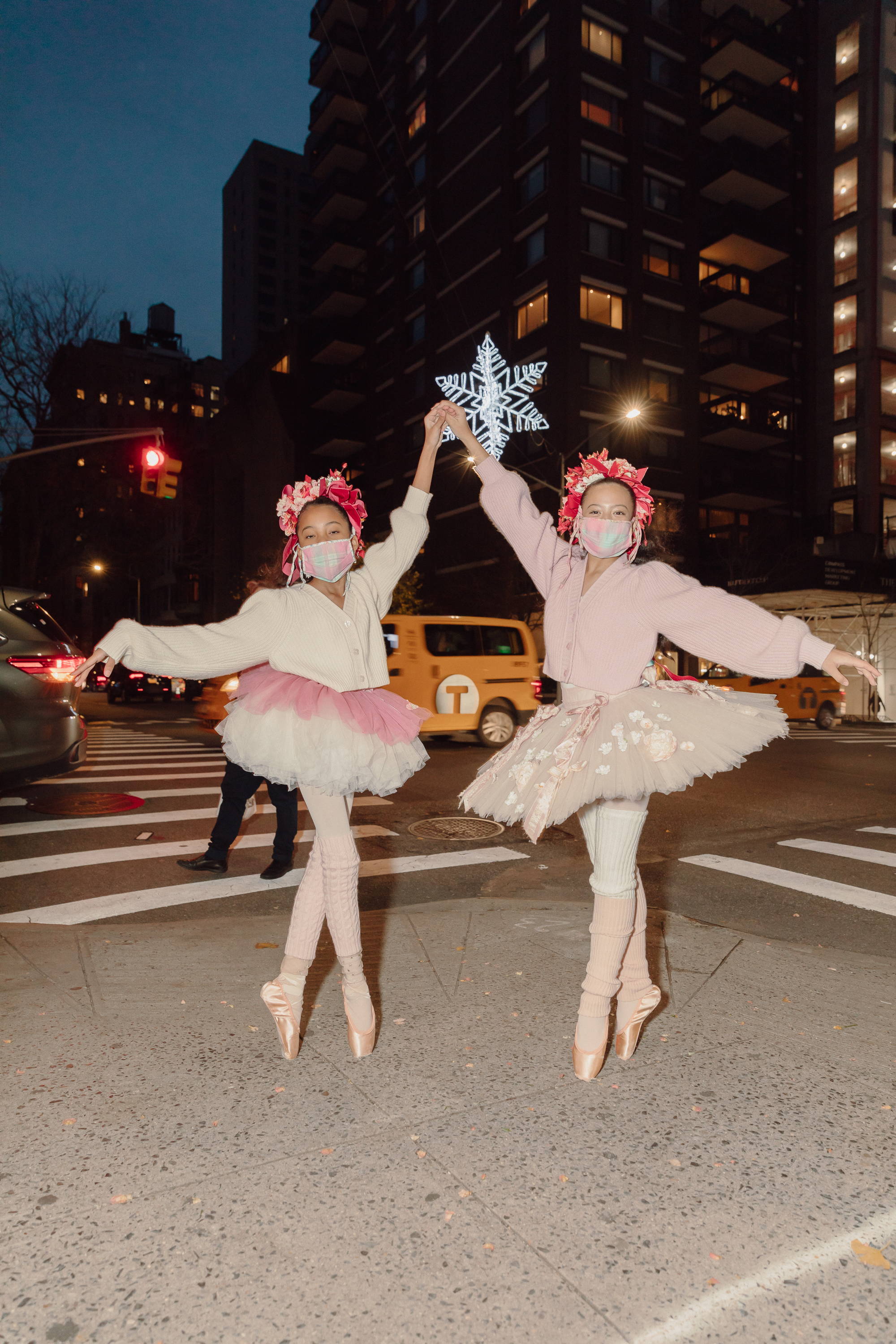 Come share in the beauty with us.