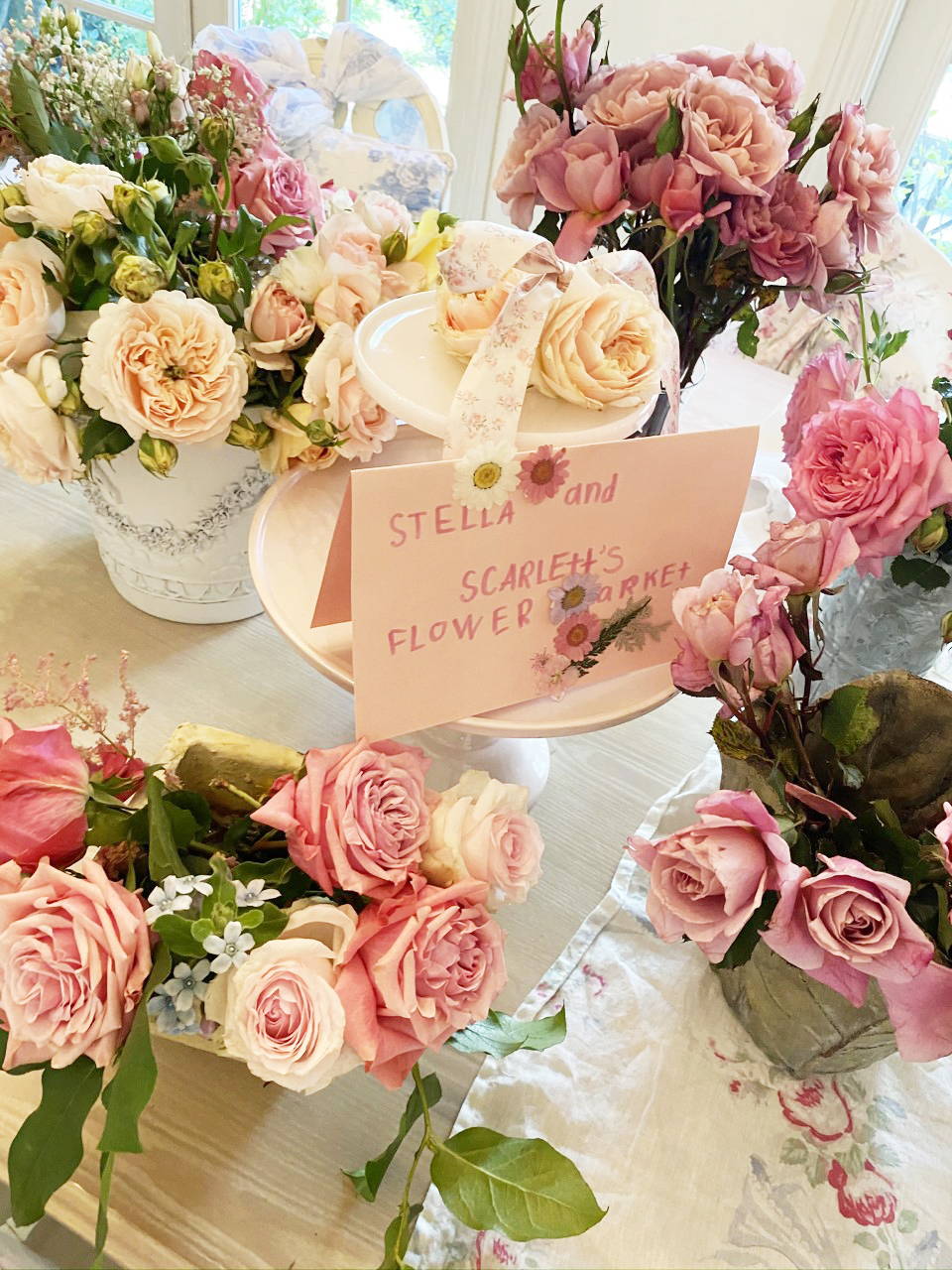 This year, as we are creating magic at home we asked Palm Beach beauty @flowerlovepalmbeach to share with us how to make the most beautiful bouquet for mom from your local market or backyard flowers.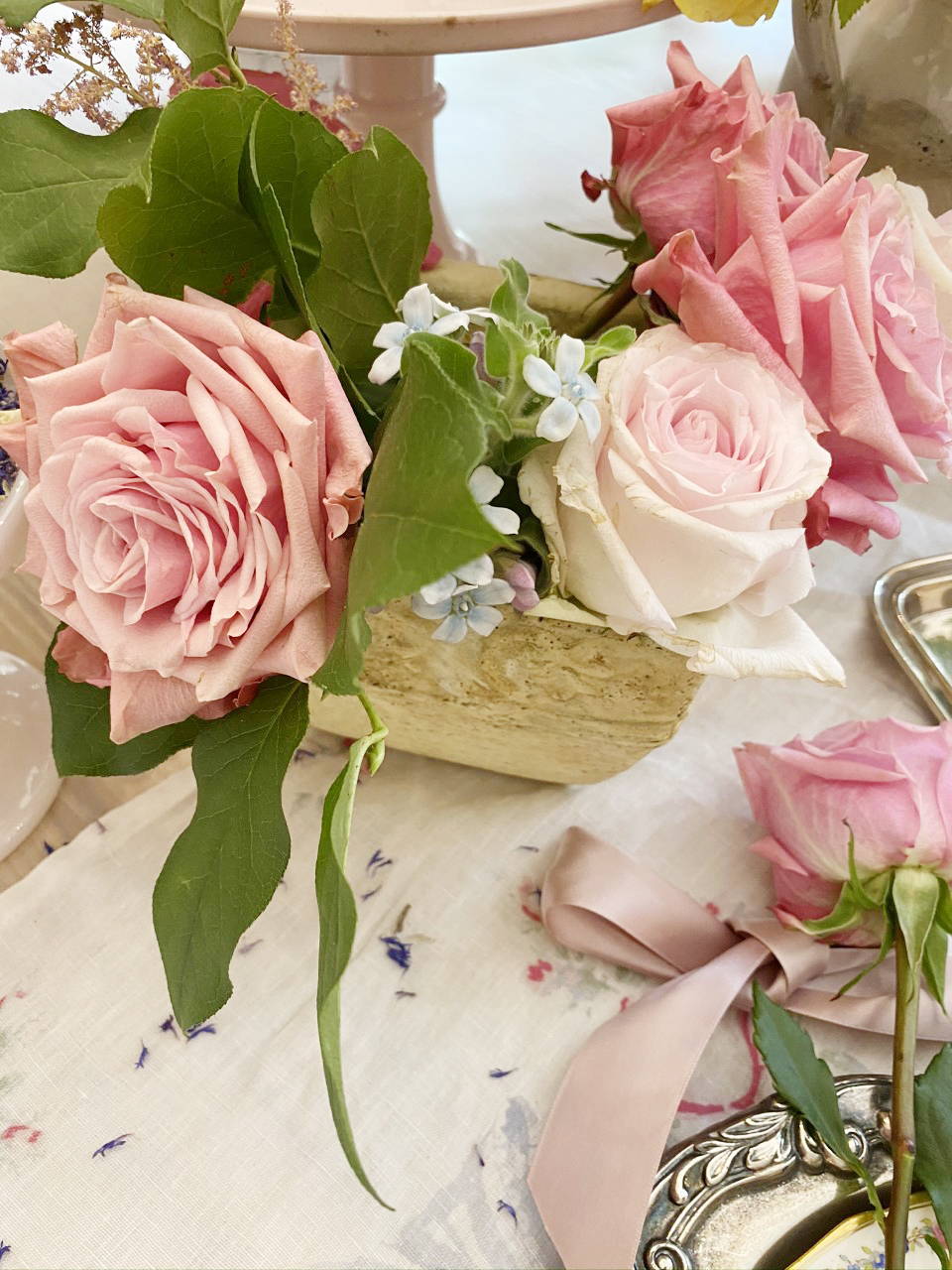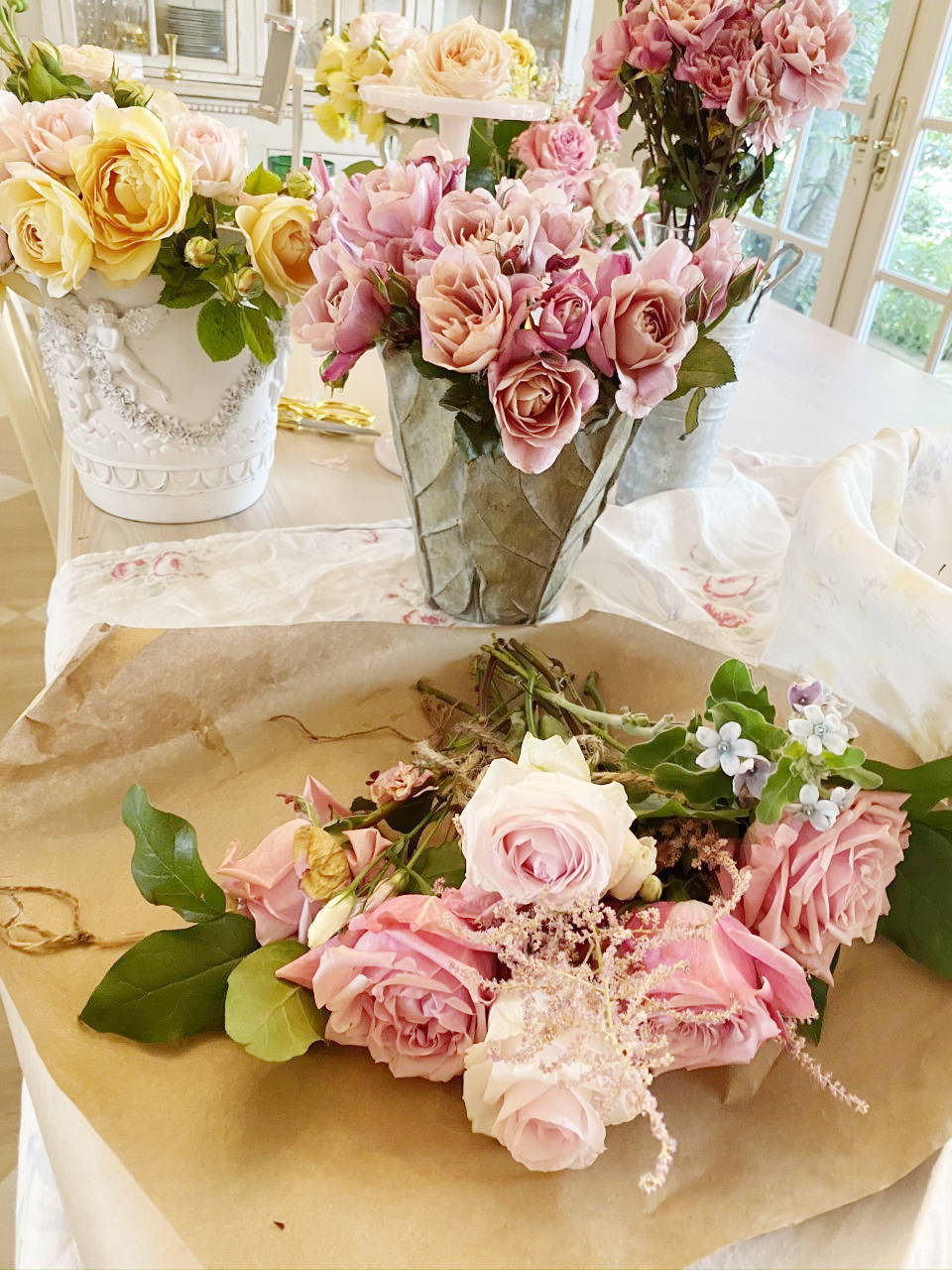 What you'll need:
Gather roses or flowers from your garden or the grocery store. We were so lucky to have these amazing organically grown garden roses sent from @Gracerosefarm.  
Brown packaging, parchment, or even cute wrapping paper that you have around the house.
Any pretty ribbon you have on hand.
---
Step One:
Cut a square piece of your paper.  
Step Two:
Lay stems out criss cross, diagonally and overlapping on top of the paper.  
Step Three:
Wrap your paper inward and fold down to create a clean edge then tie with ribbon.