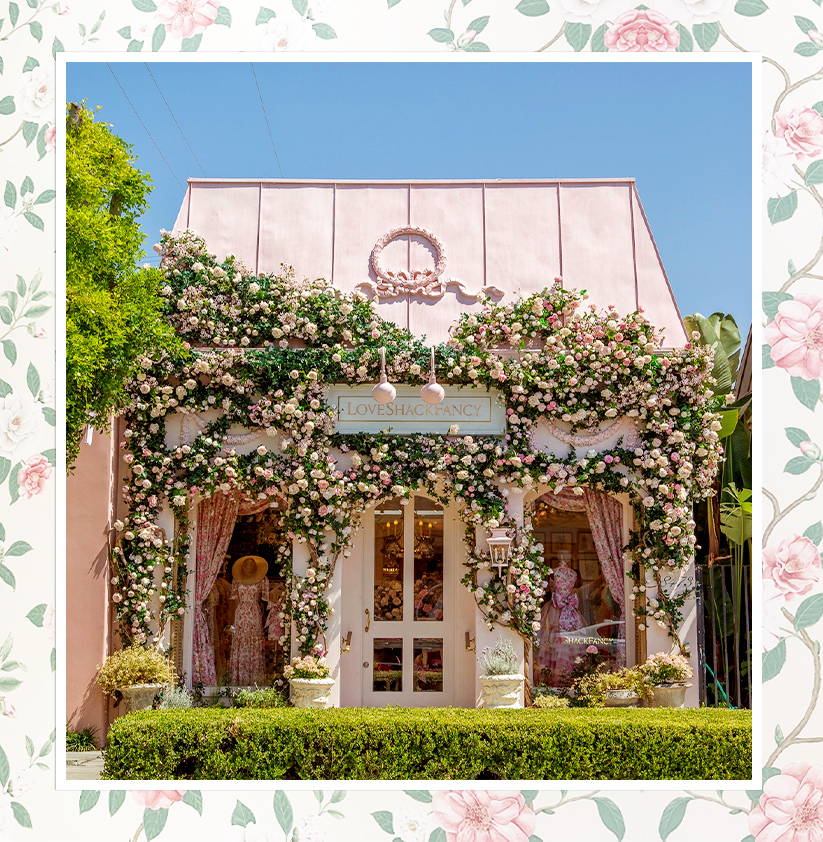 Marie Antoinette goes to The Beverly Hills Hotel in our magical new rose-covered Los Angeles home.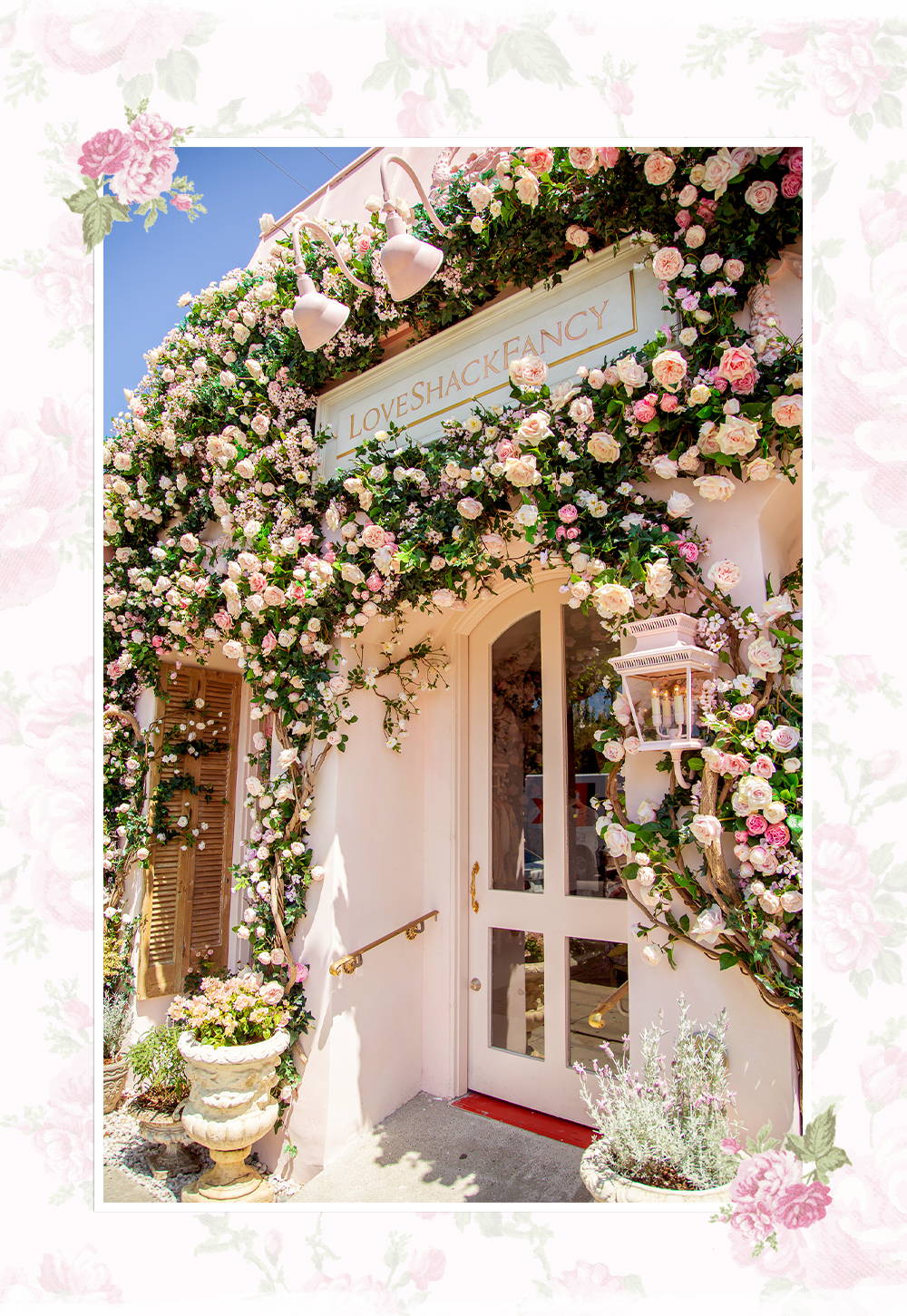 Upon Arrival...
Covered in cascading blooms, the exterior our little pink house is the perfect mix of old English country houses, and Petit Trianon in the Palace of Versailles reimagined. The beautiful rose facade leads you into our matchy-matchy floral dream world through pink peonies printed curtains.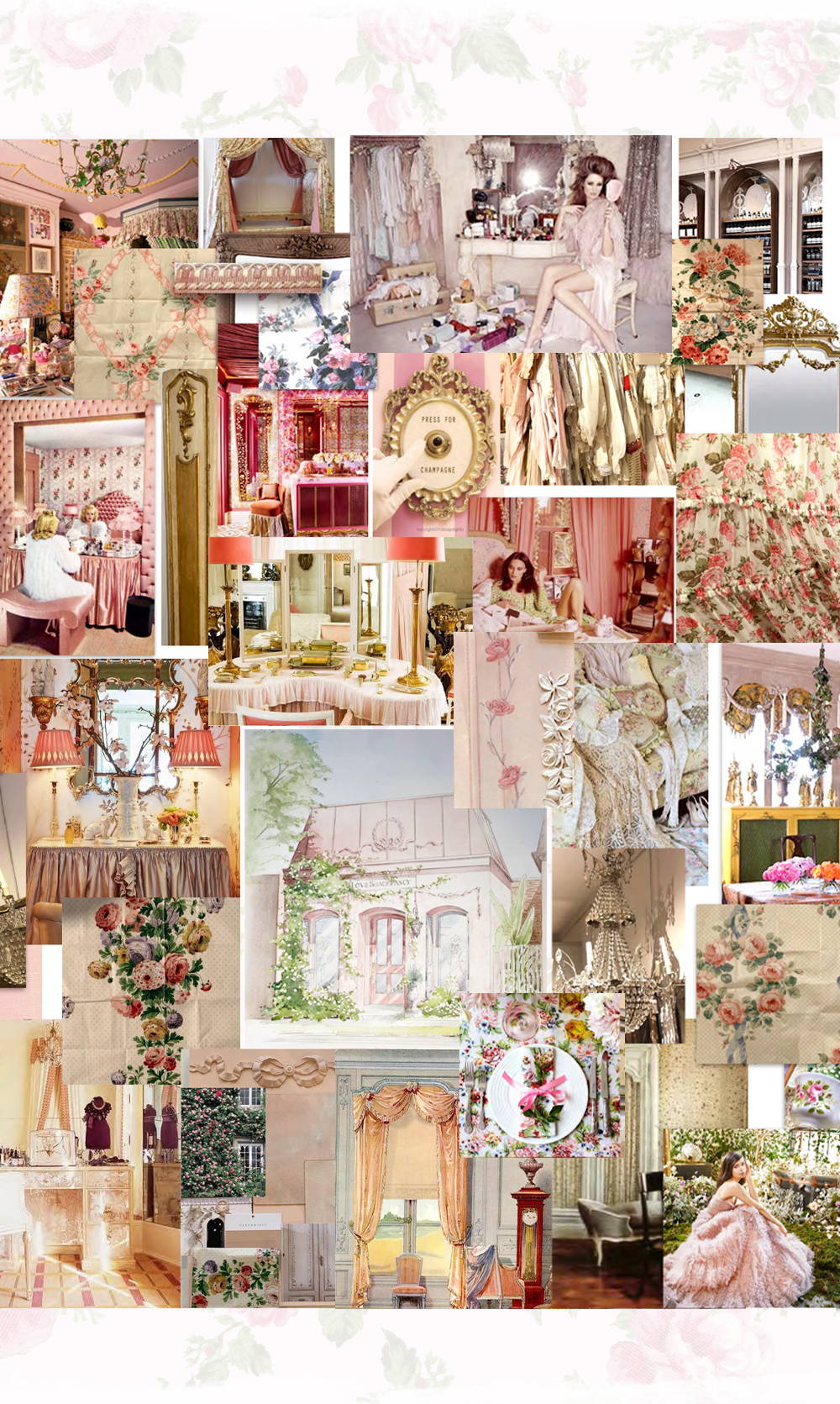 A true collaboration
of European sensibility meets old Hollywood glamour, the world of LoveShackFancy comes alive on our favorite street in LA. Inspired by the quintessential magic of The Beverly Hills Hotel and the fanciful spirit of The Ritz in Paris, the details of Melrose Place speak to our forever love of decades past.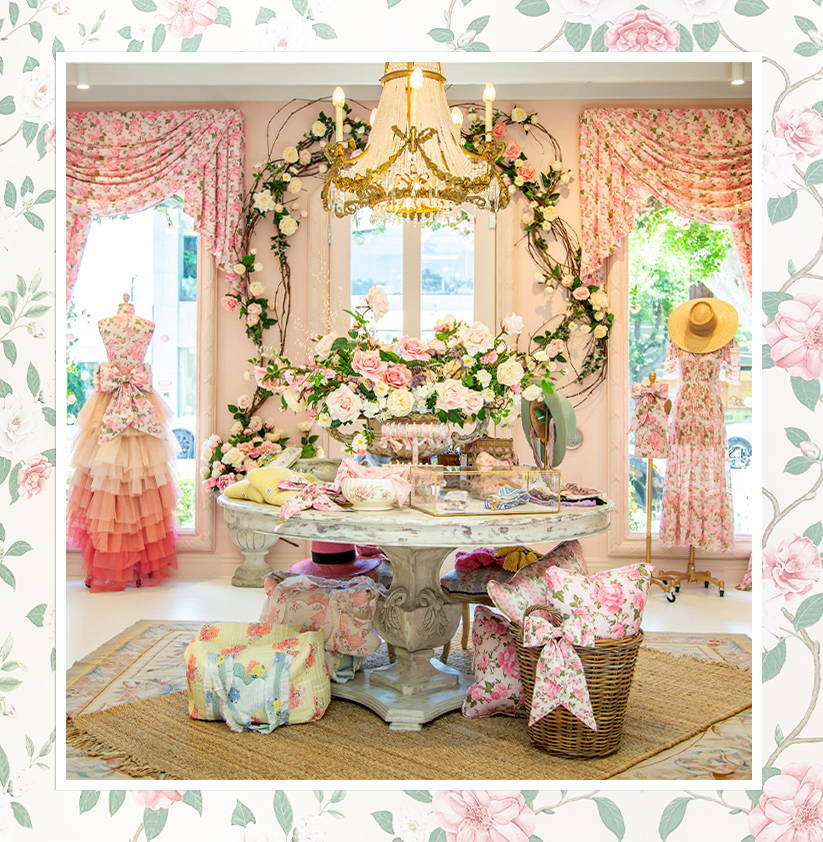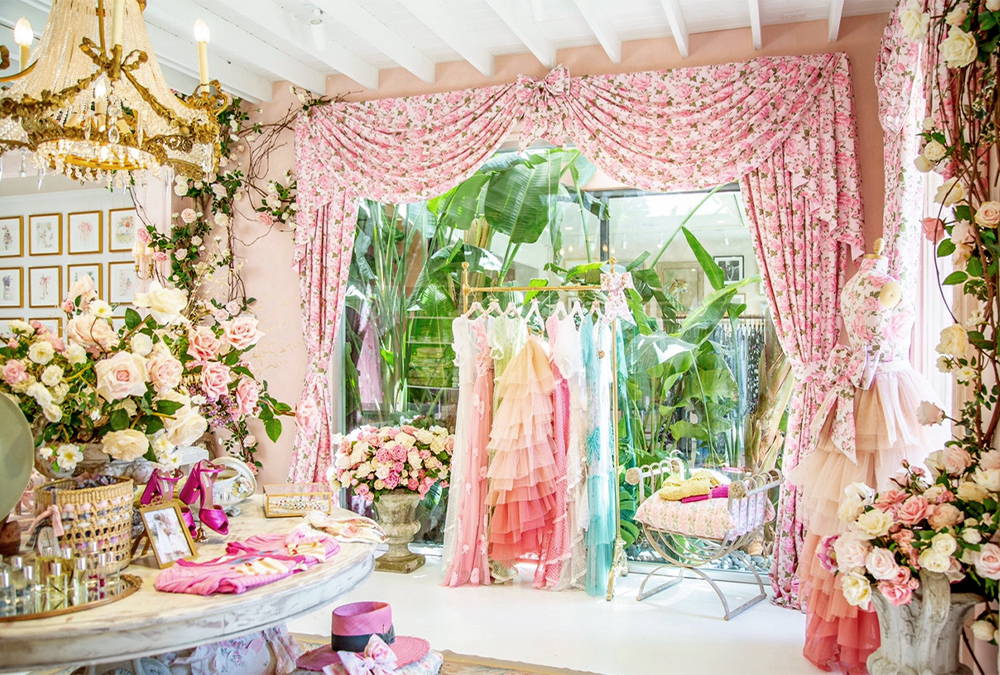 The LoveShack...
The iconic pink, green, and florals of The Beverly Hills Hotel set the tone of our blush-hued walls, hand-painted and distressed by an artisan. Gorgeous custom brass rose fixtures, and crystal chandeliers sourced from estate sales around Paris and Palm Beach illuminate the shop.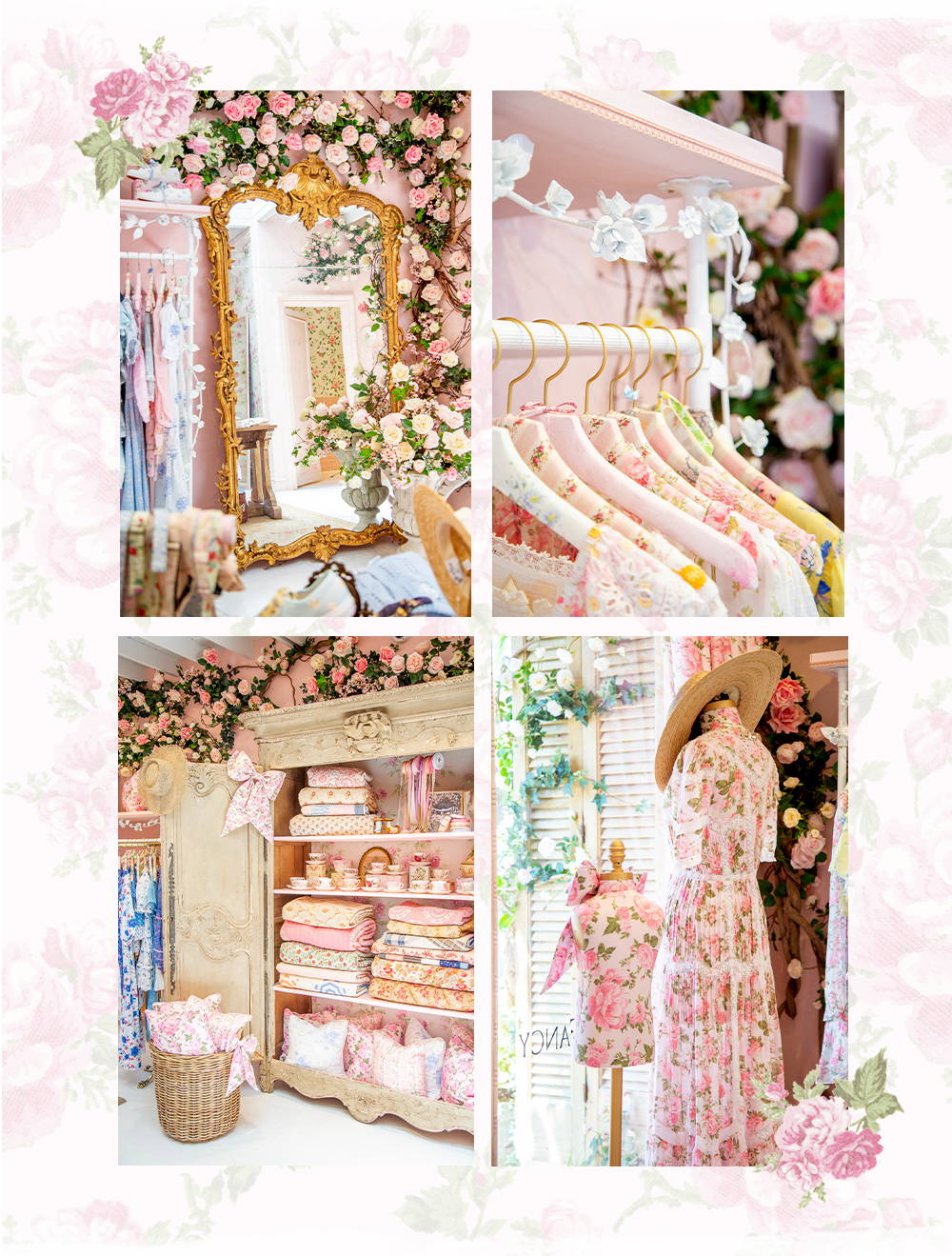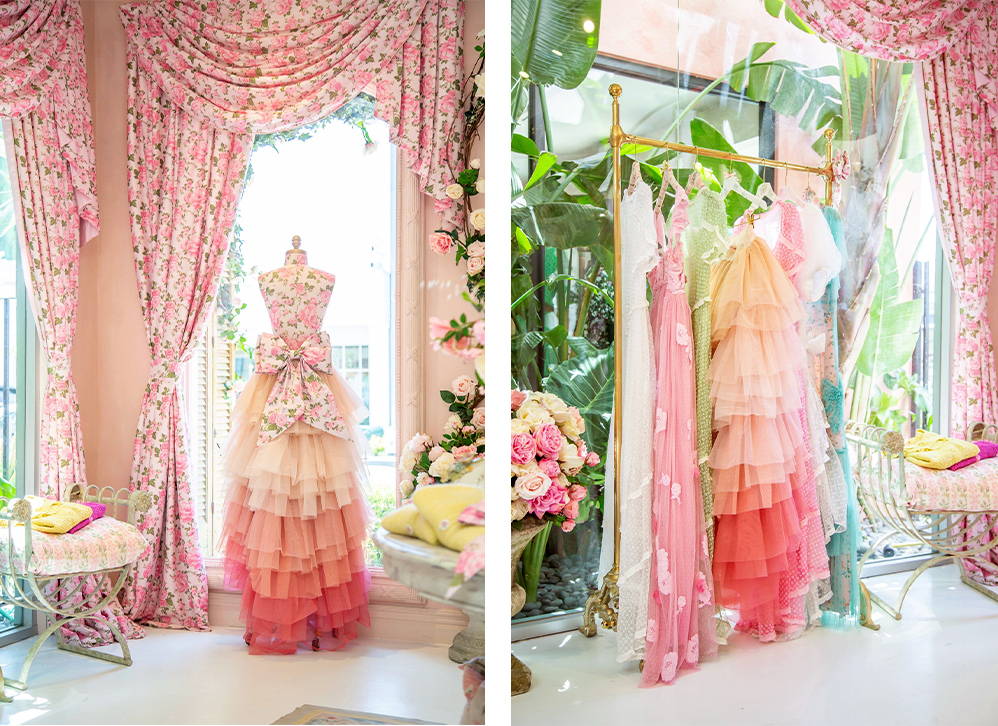 Dresses hang delicately from ditsy print hangers on climbing-rose wrought iron racks.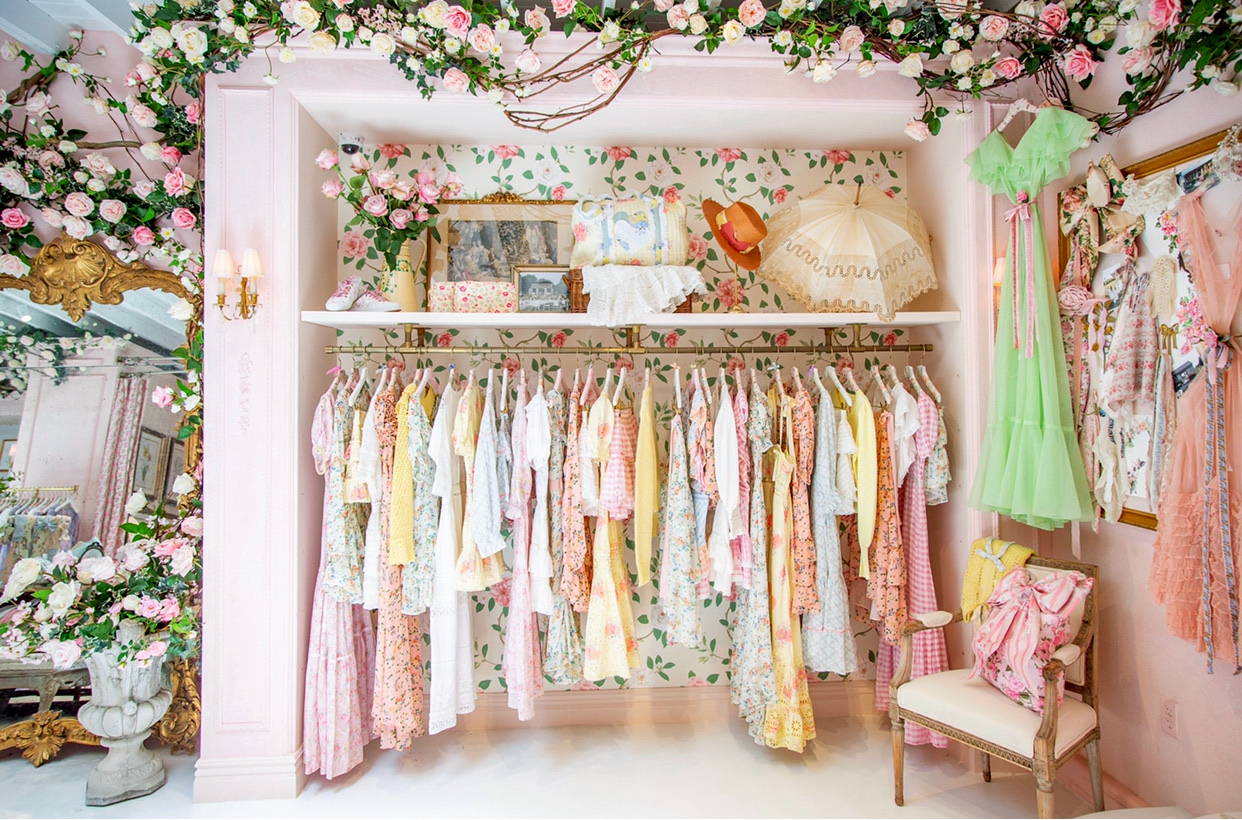 The Fancy Room...
Walking into the back salon is like walking into your fabulously chic grandma's house filled with gorgeous one of a kind pieces, plus our exclusive bridal and fancy collections.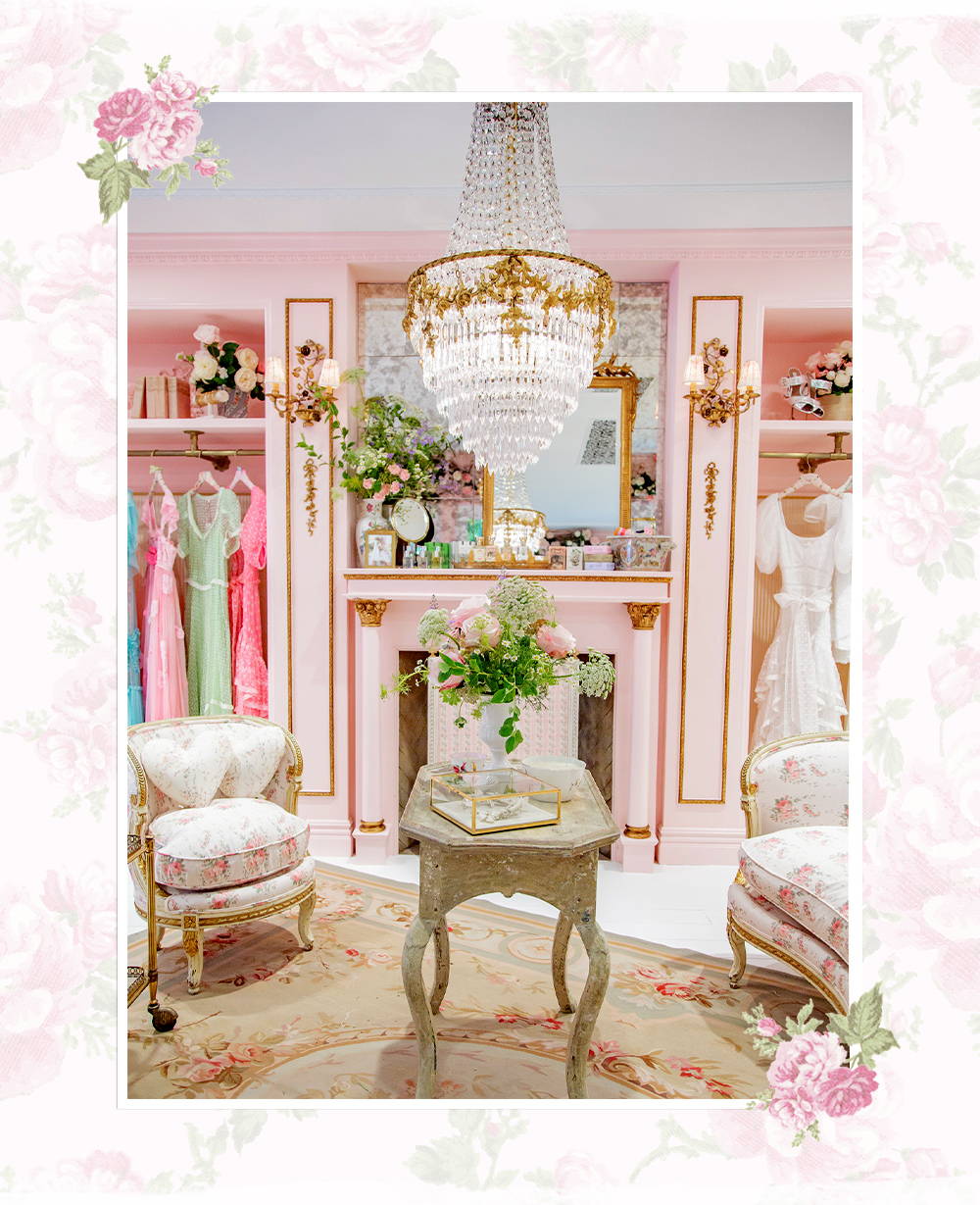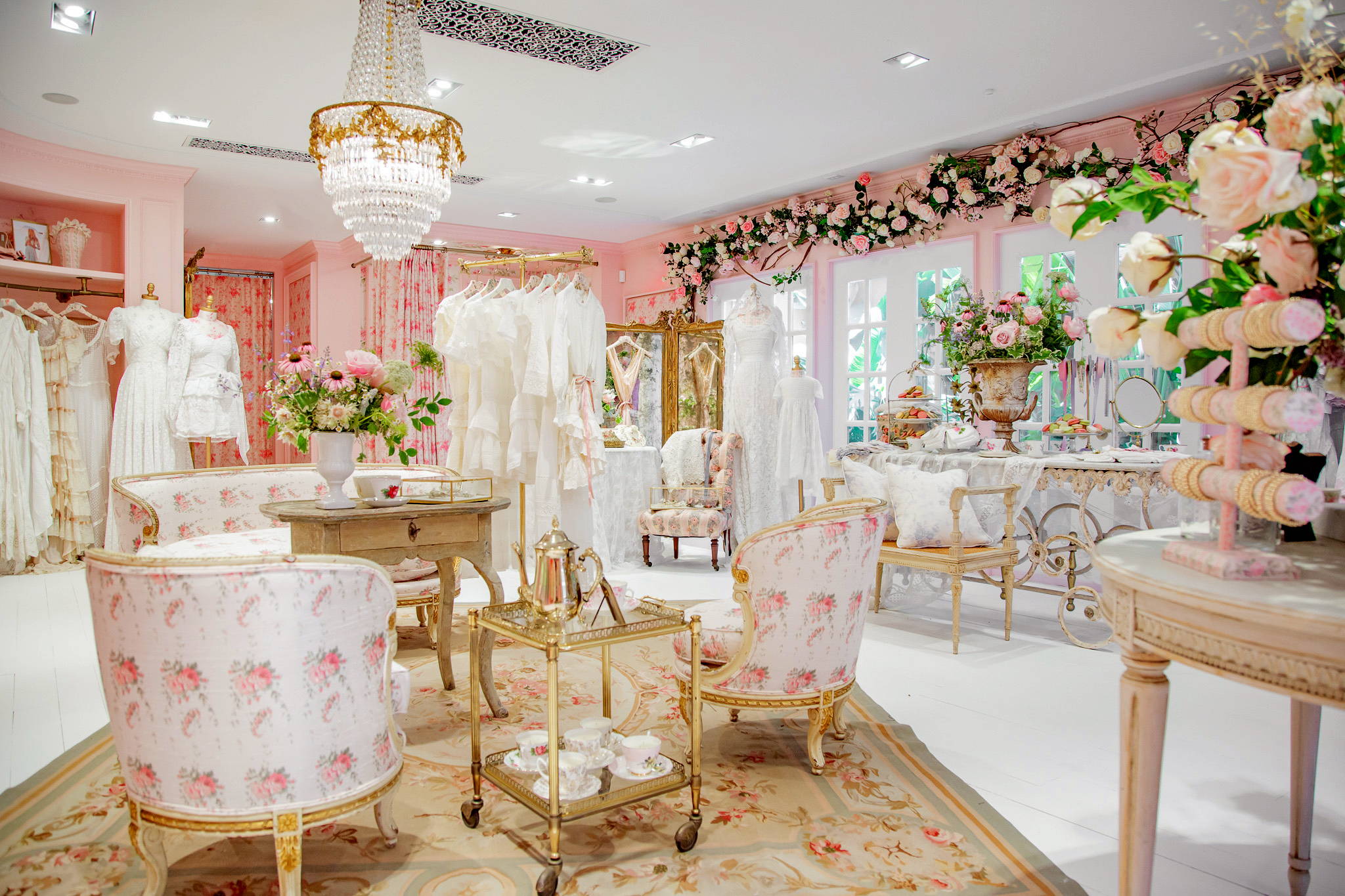 Fashioned as an elegant tea salon reminiscent of the César Suite at The Ritz Paris with a darling floral seating area, a lovingly restored hand-gilded vintage fireplace, antique-finished mirror, and elaborate custom bow moldings grace the pink walls of this special room.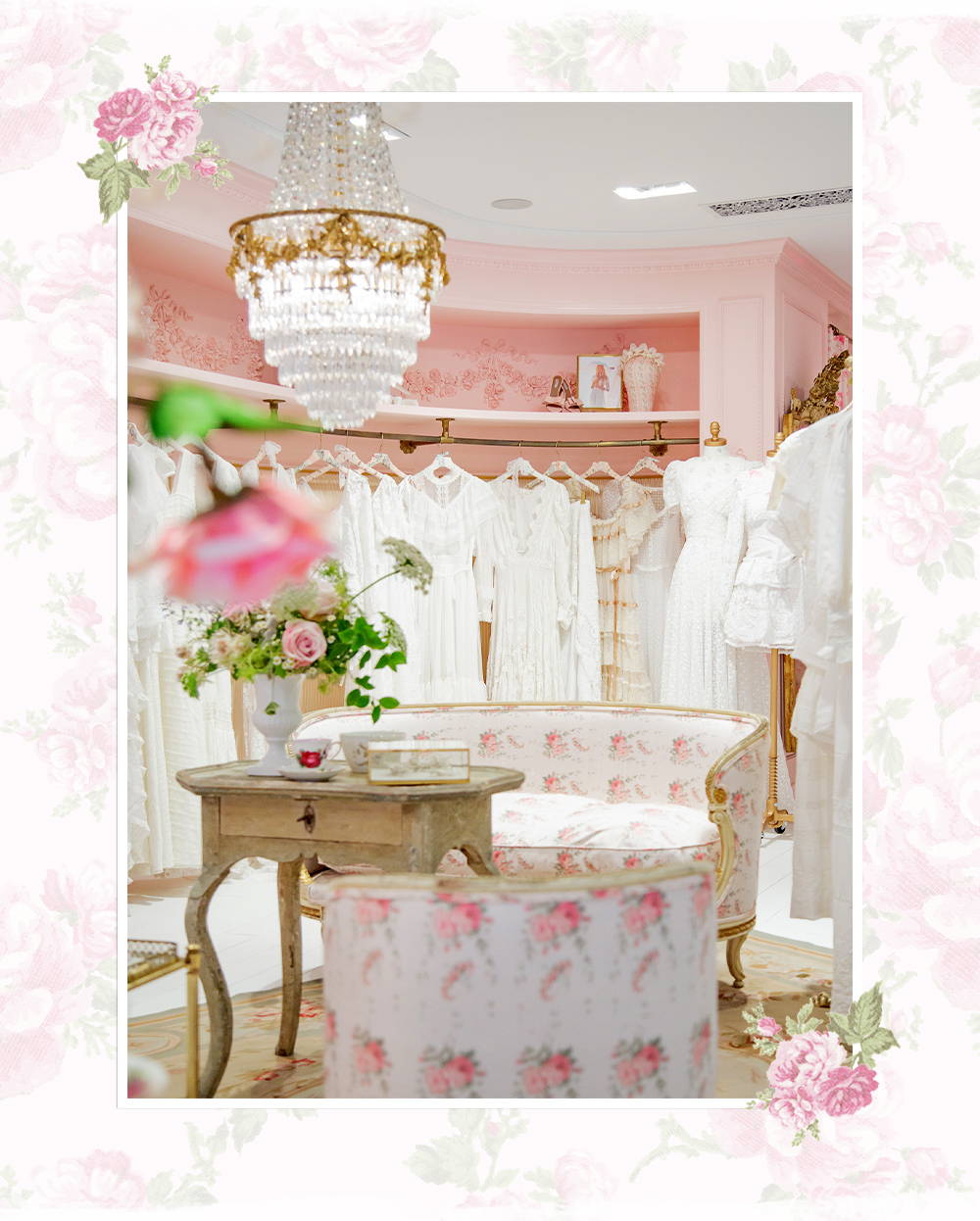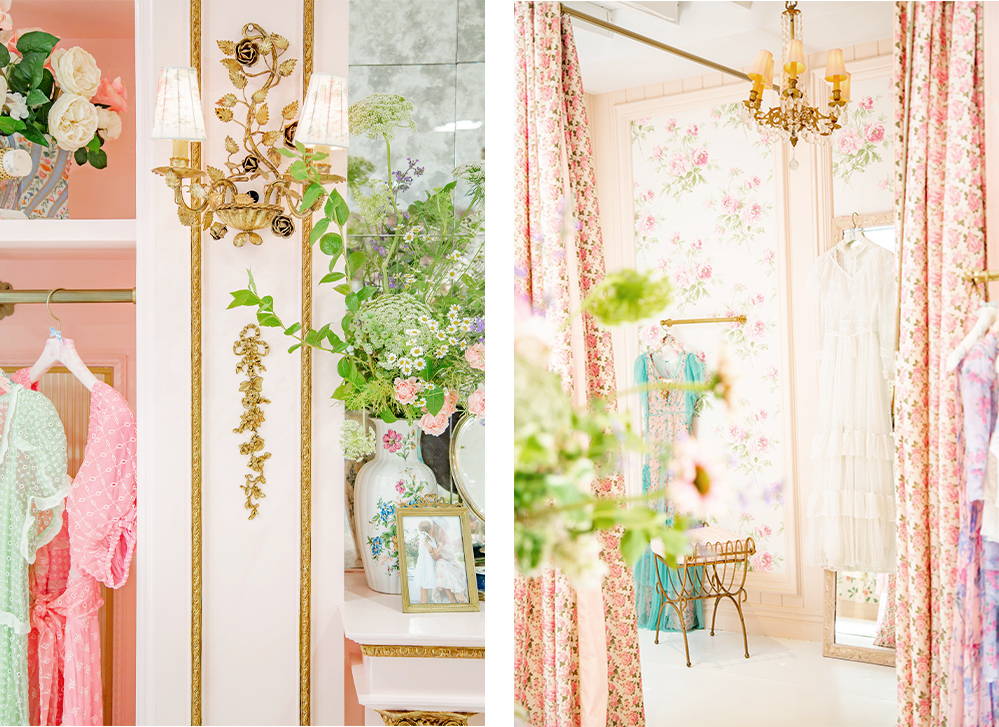 Finishing Touches...
Framed by a wall of China plates, the water closet is a whole mood, and an ode to Annabel's London, where "the bathroom is our favorite place." Wallpapered in an exaggerated floral English chintz print that's carried throughout and paired with a pink-ticking wallpaper ceiling.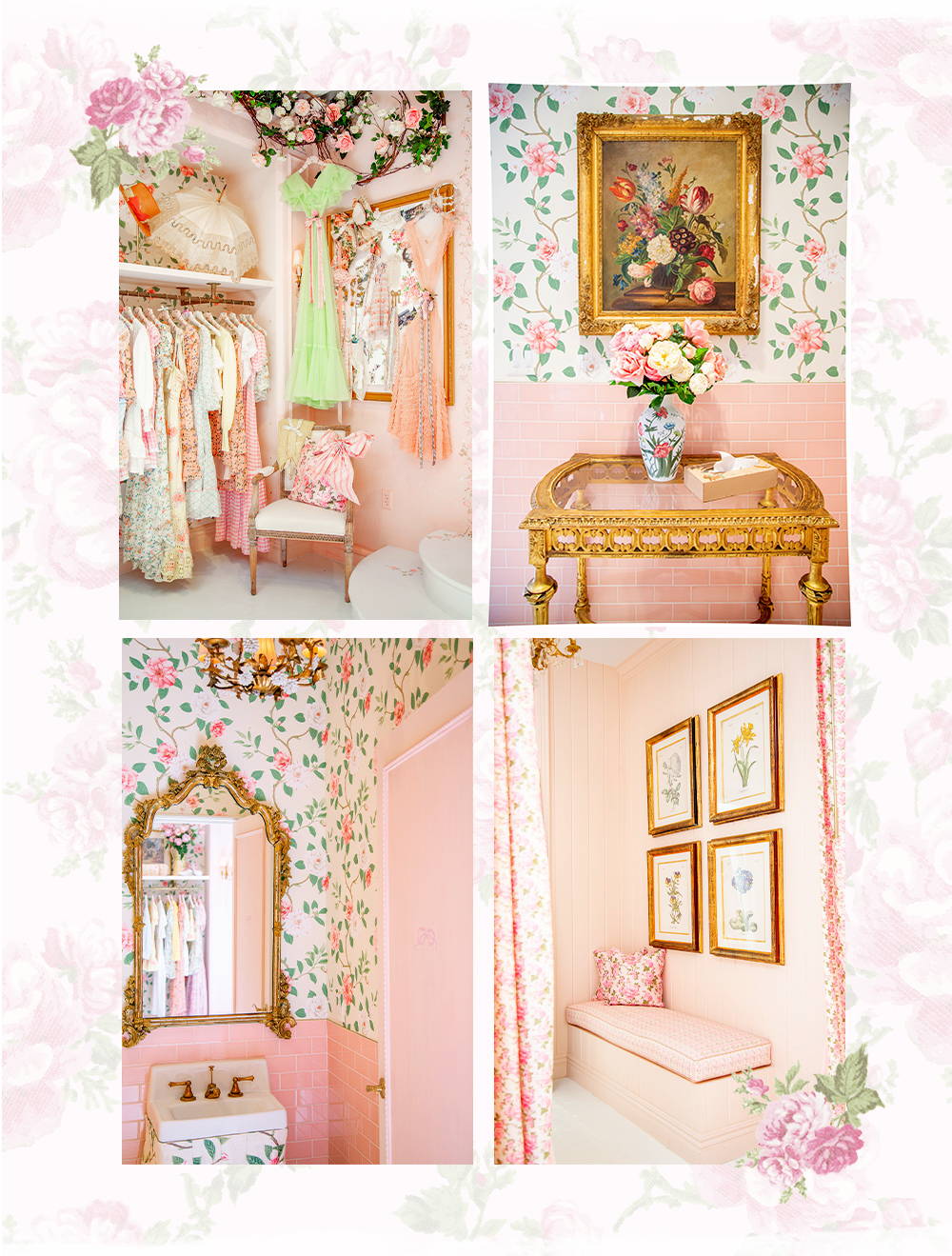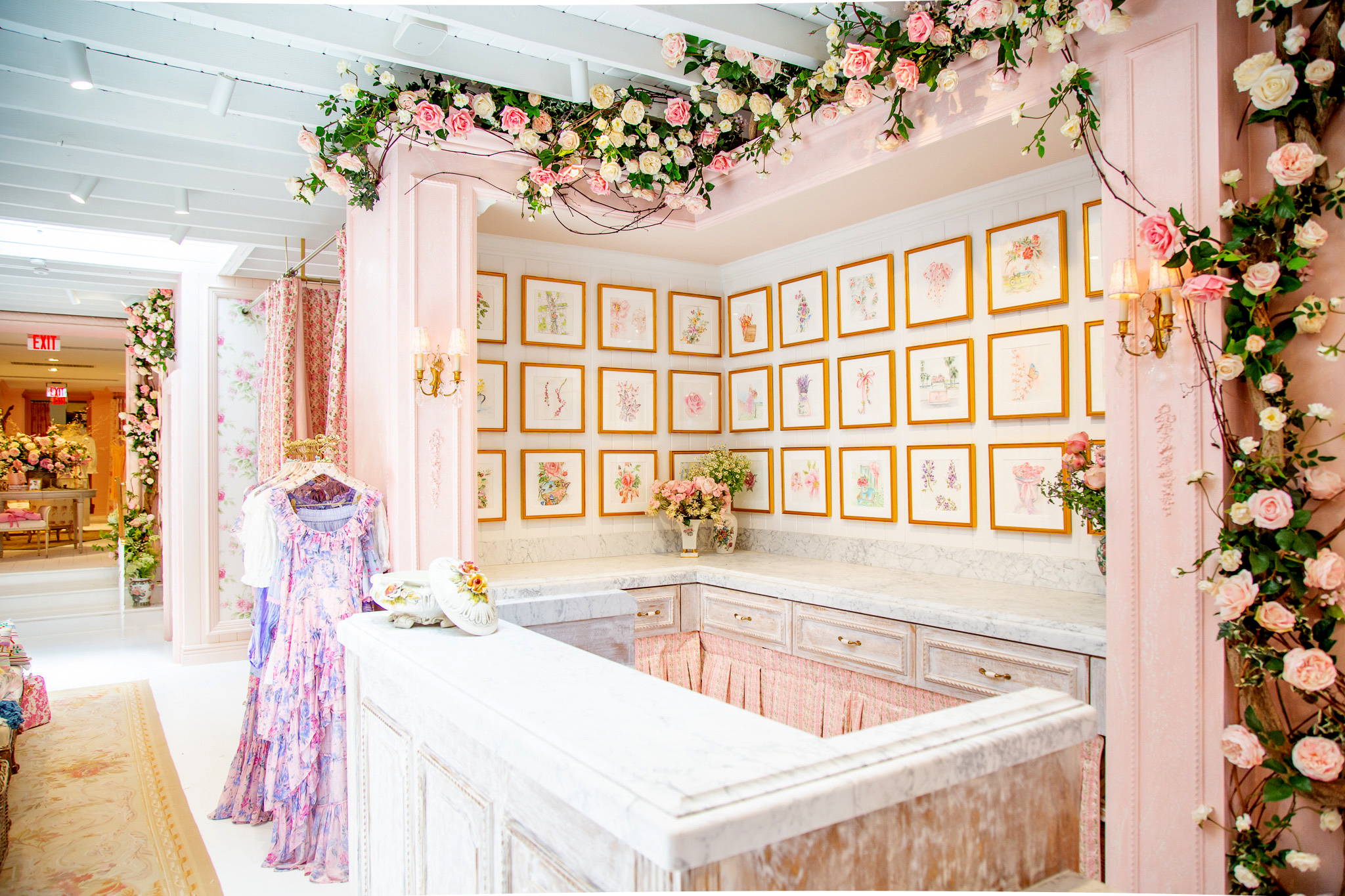 Inspired by English country kitchens, the hand-carved cerused mature oak cash wrap has a faux bois finish and silk curtains. Above, a wall of charming floral illustrations hang.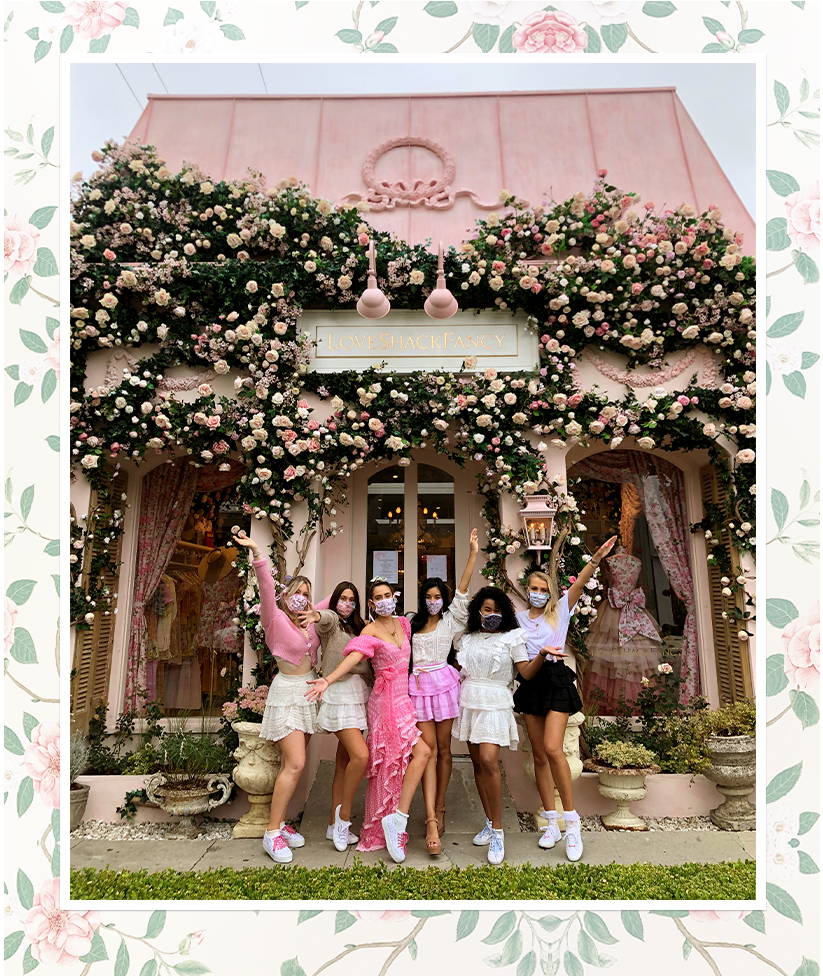 8473 MELROSE PLACE, WEST HOLLYWOOD, CA 90069
See you soon
Monday-Thursday: 11am-5pm
Friday & Saturday: 11am-6pm
Sunday: 12pm-5pm