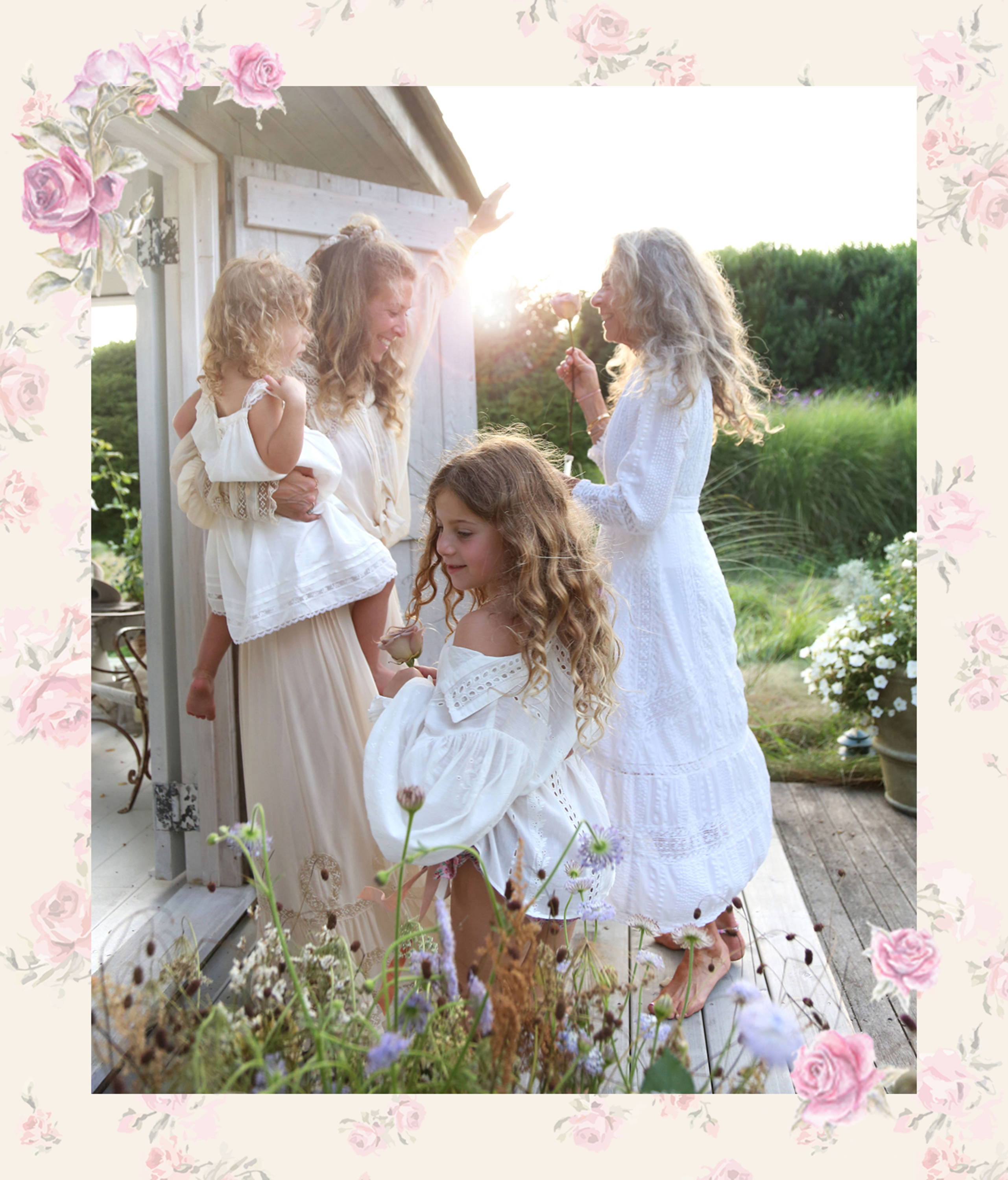 "I'm looking for life, love, and laughter."
— Donovan Frankenreiter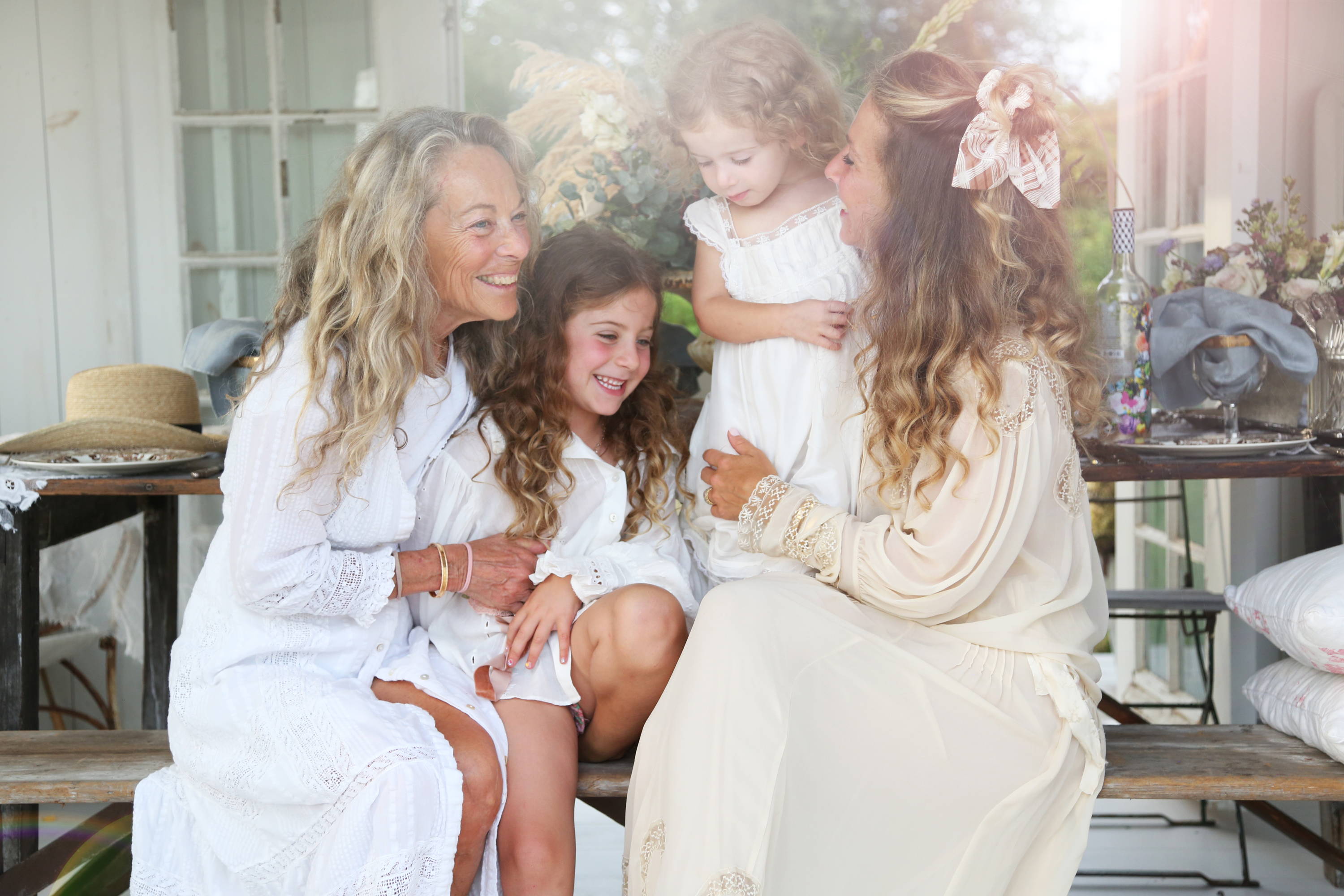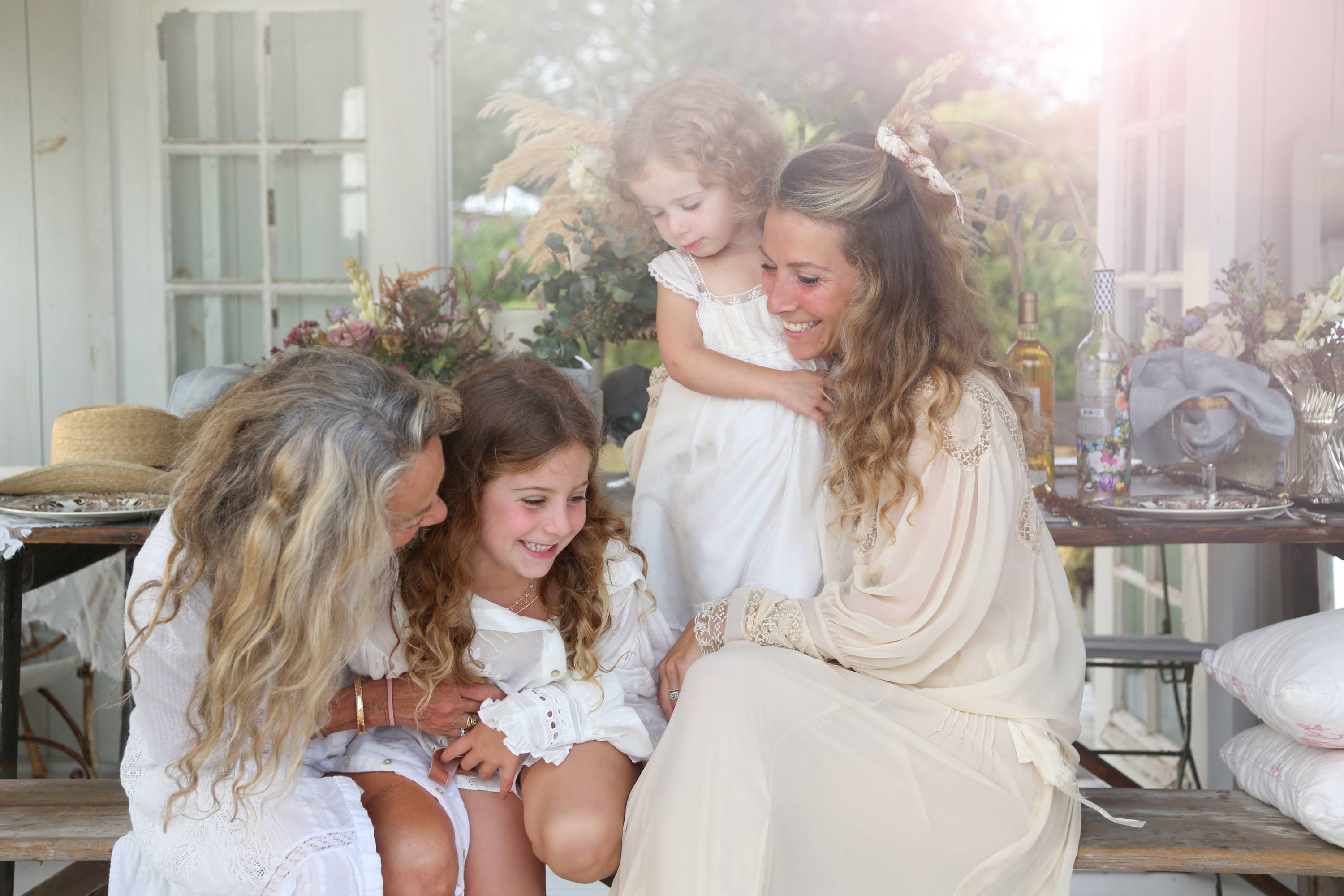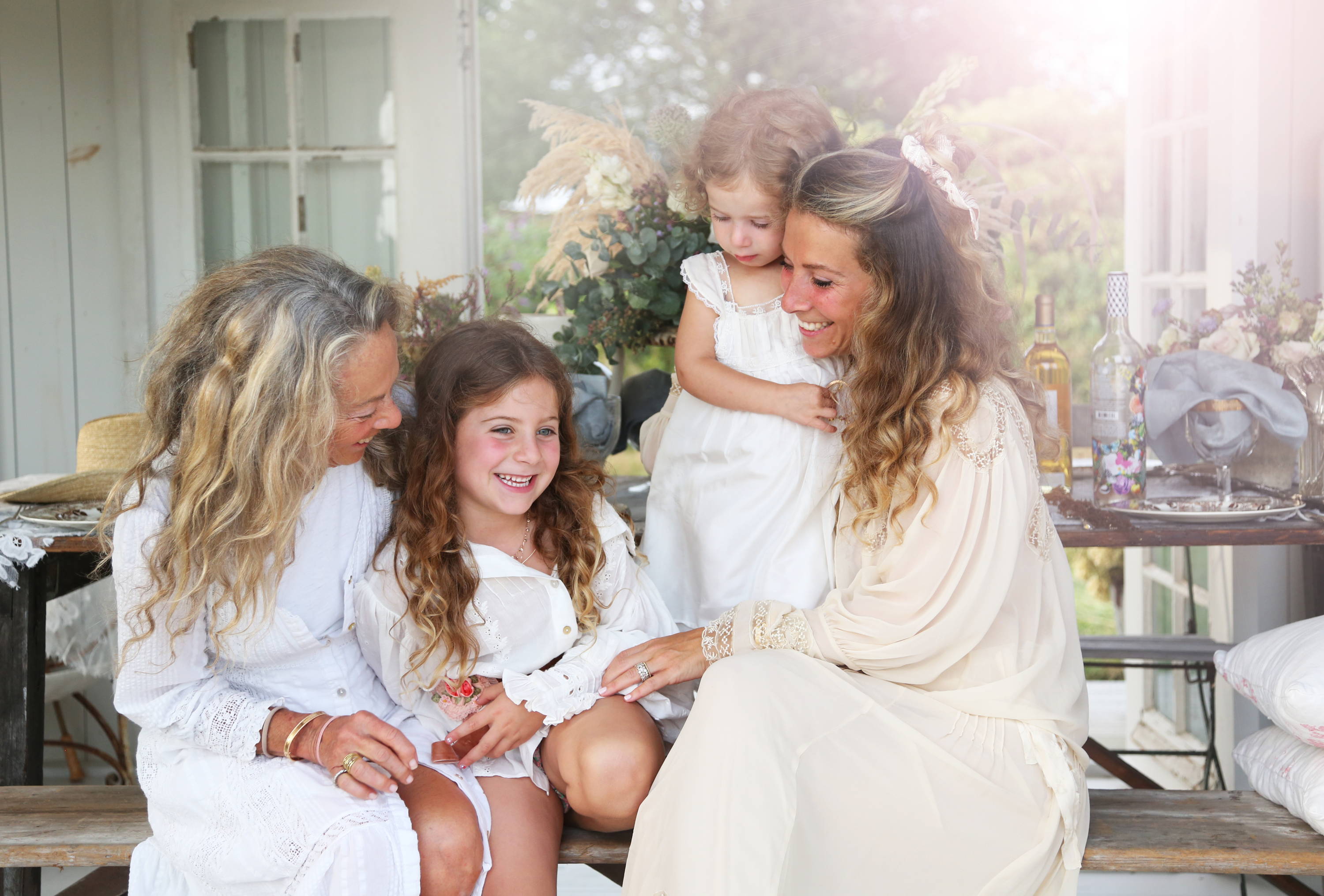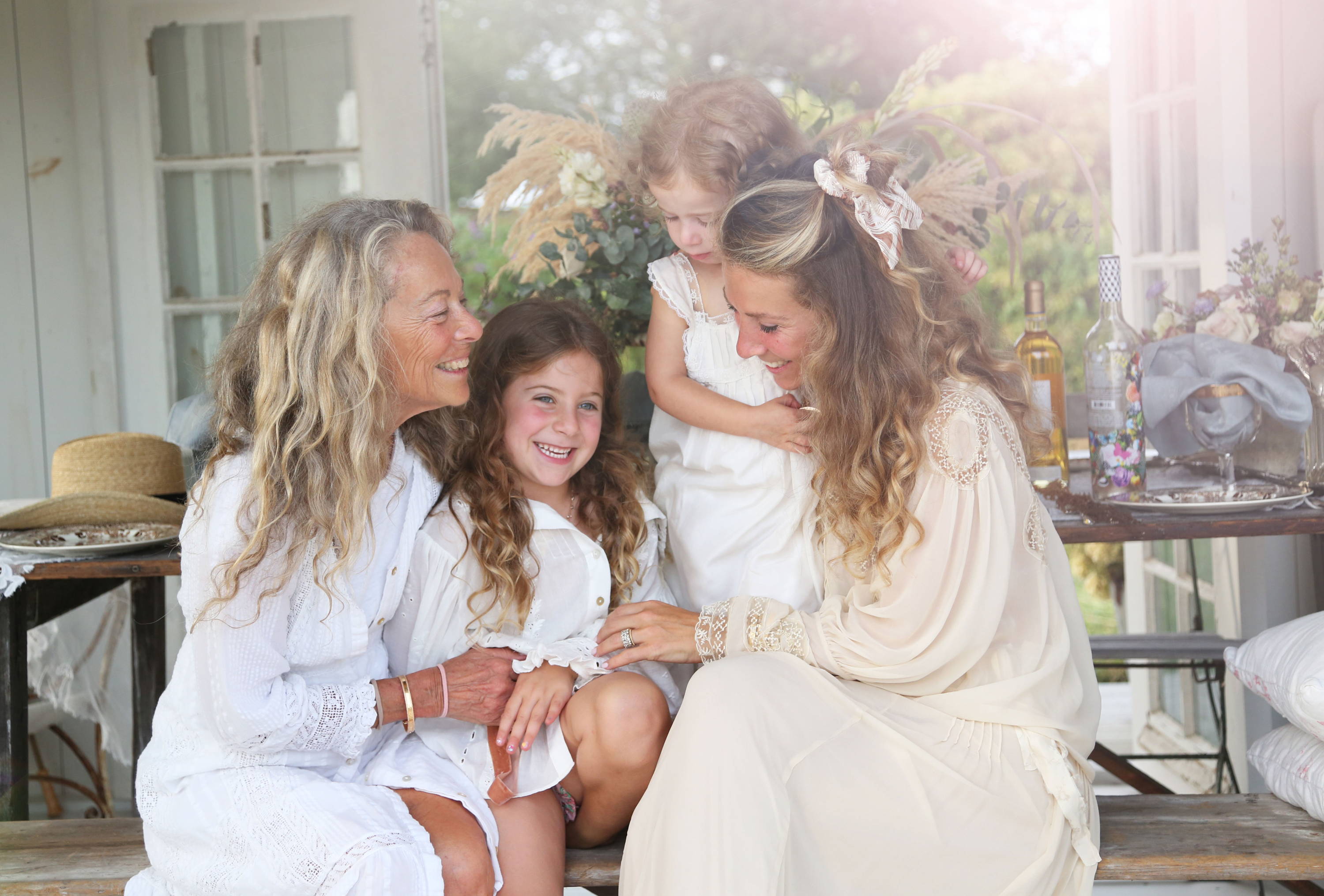 This weekend I was overcome with love and gratitude as I watched my mom dance to Donovan Frankenreiter with my girls, singing loudly "I'm looking for life, love, and laughter," same as I had done with her as a little girl. My best friend, a true eccentric soul, a teacher, and an inspiration to us all; she's my everything, and I am who I am because of her. She gave me wings to explore the world and taught me that creativity and eccentricity take courage and confidence. She's my forever inspiration for LoveShackFancy.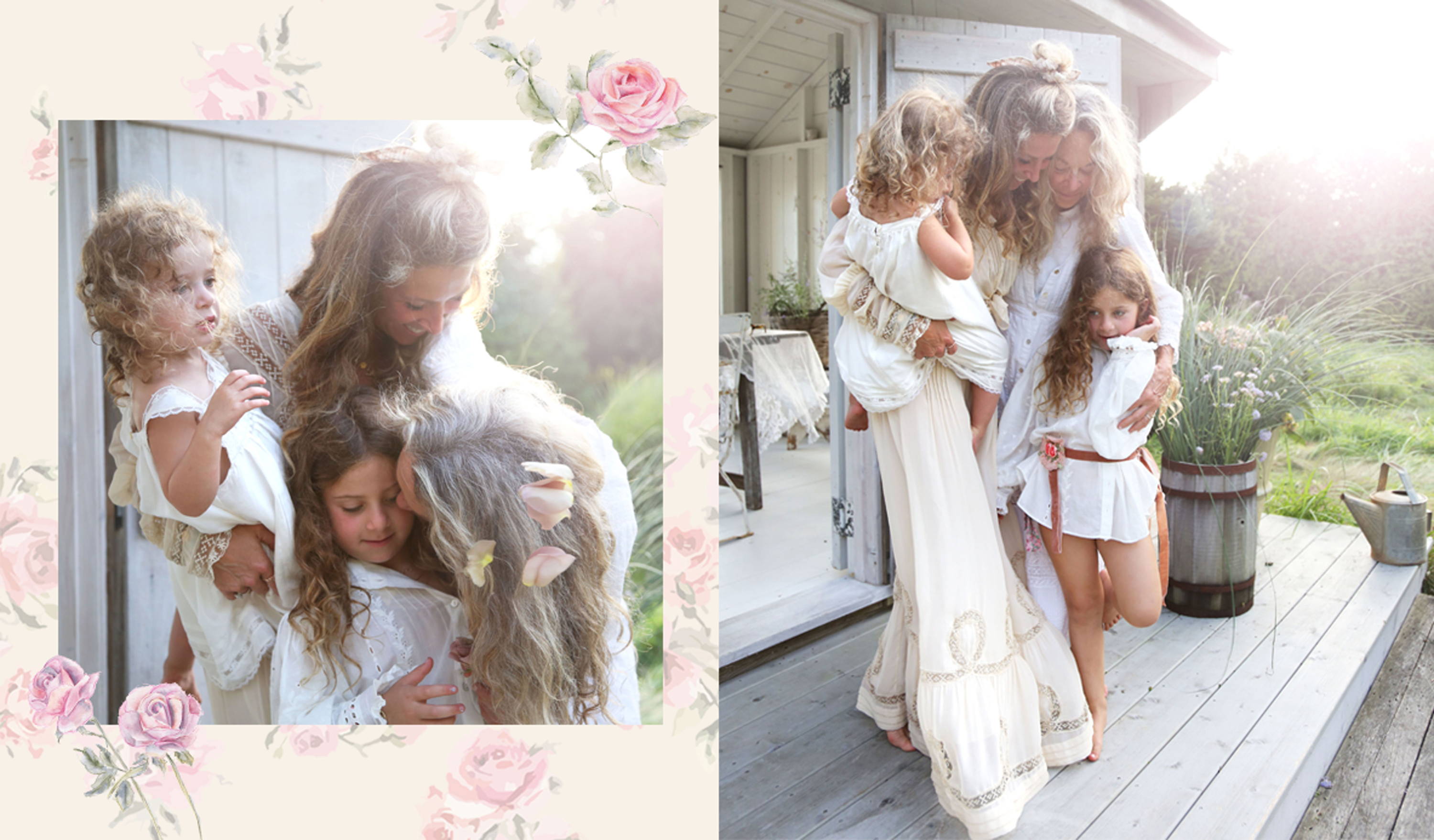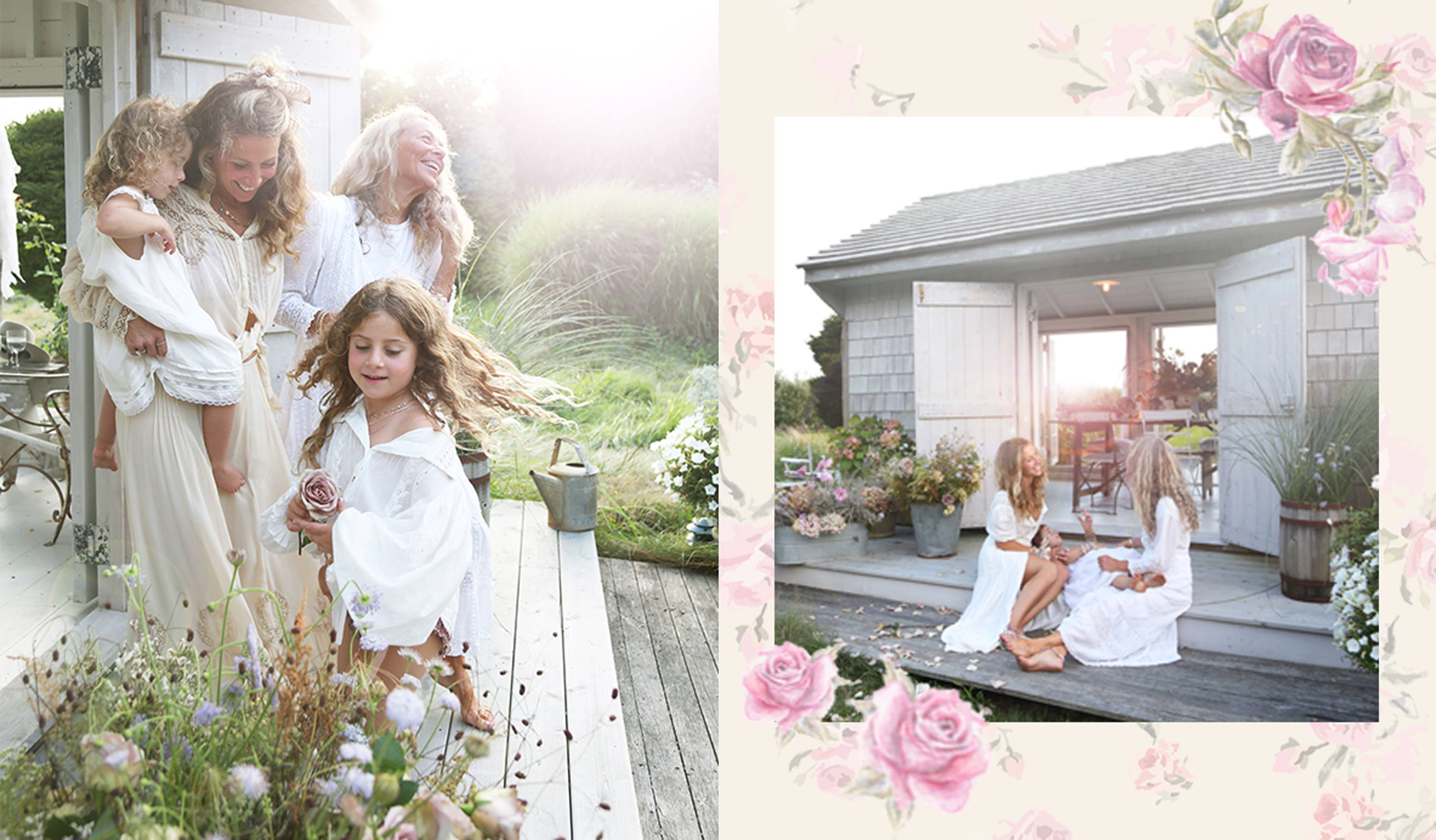 Through my childhood and adolescence, she filled me with love and shaped my journey. I watched her with wonder as she would casually pull together incredible dinners or style a photo shoot with impeccable taste.
I was endlessly dazzled by her world of photo shoots, models, photographers, beautiful friends, dinner parties, and travel. At night, she would spread the upcoming editorials for Seventeen Magazine out and I would curl up beside her as we went through edits — the same as we do today for LoveShackFancy.
It was on these special nights and through her eyes & actions, that I learned to work hard, persevere, be self-reliant, and think for myself. Bright and effervescent, generous, and authentic, she's the original LoveShackGirl, and the most selfless, magical woman who speaks with grace and dignity, dances to the rhythm of her own drum, and inspires us to be better (every single day) — simultaneously refined & casual, elegant & cool, independent & maternal, shack & fancy, and LOVE, she's all LOVE.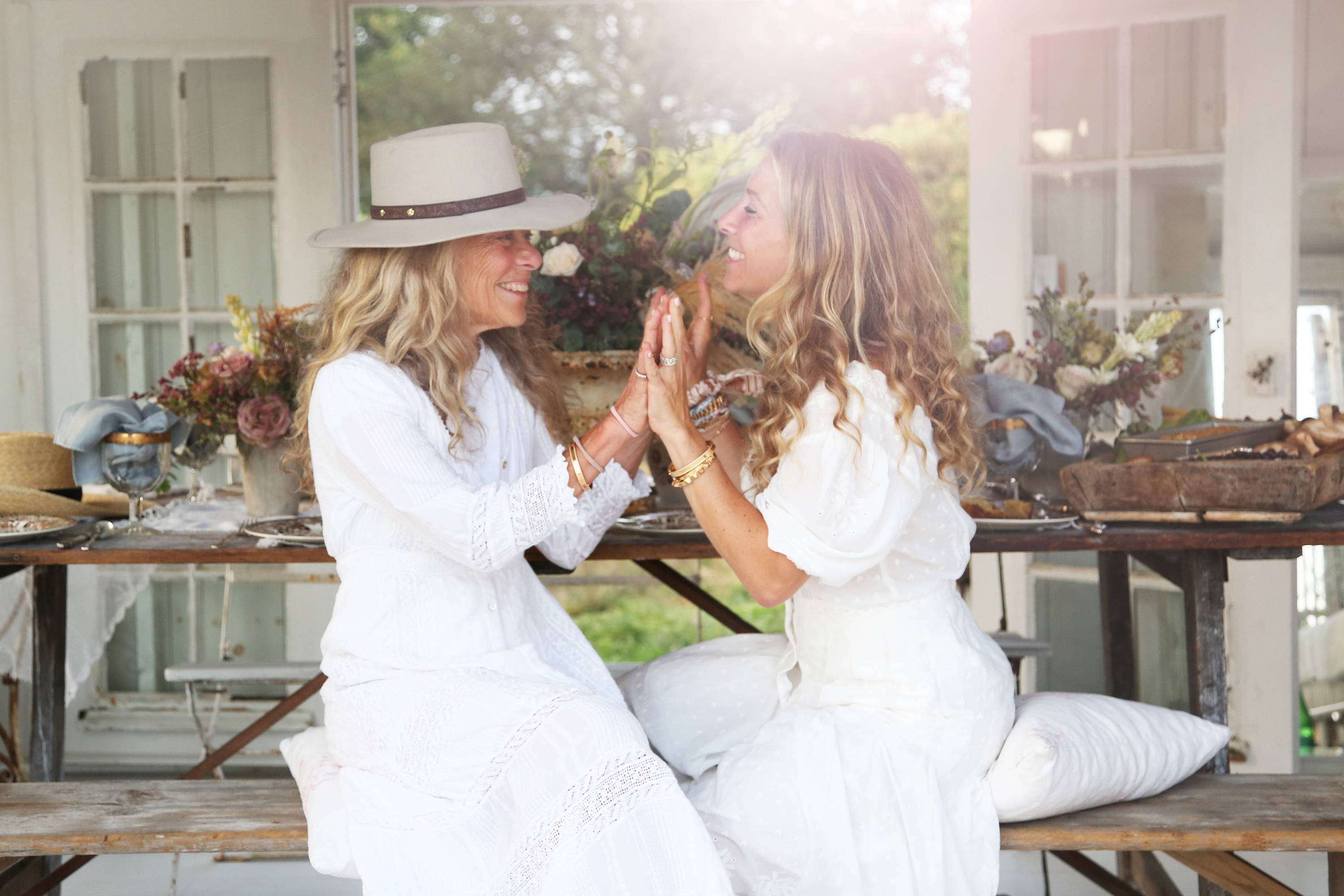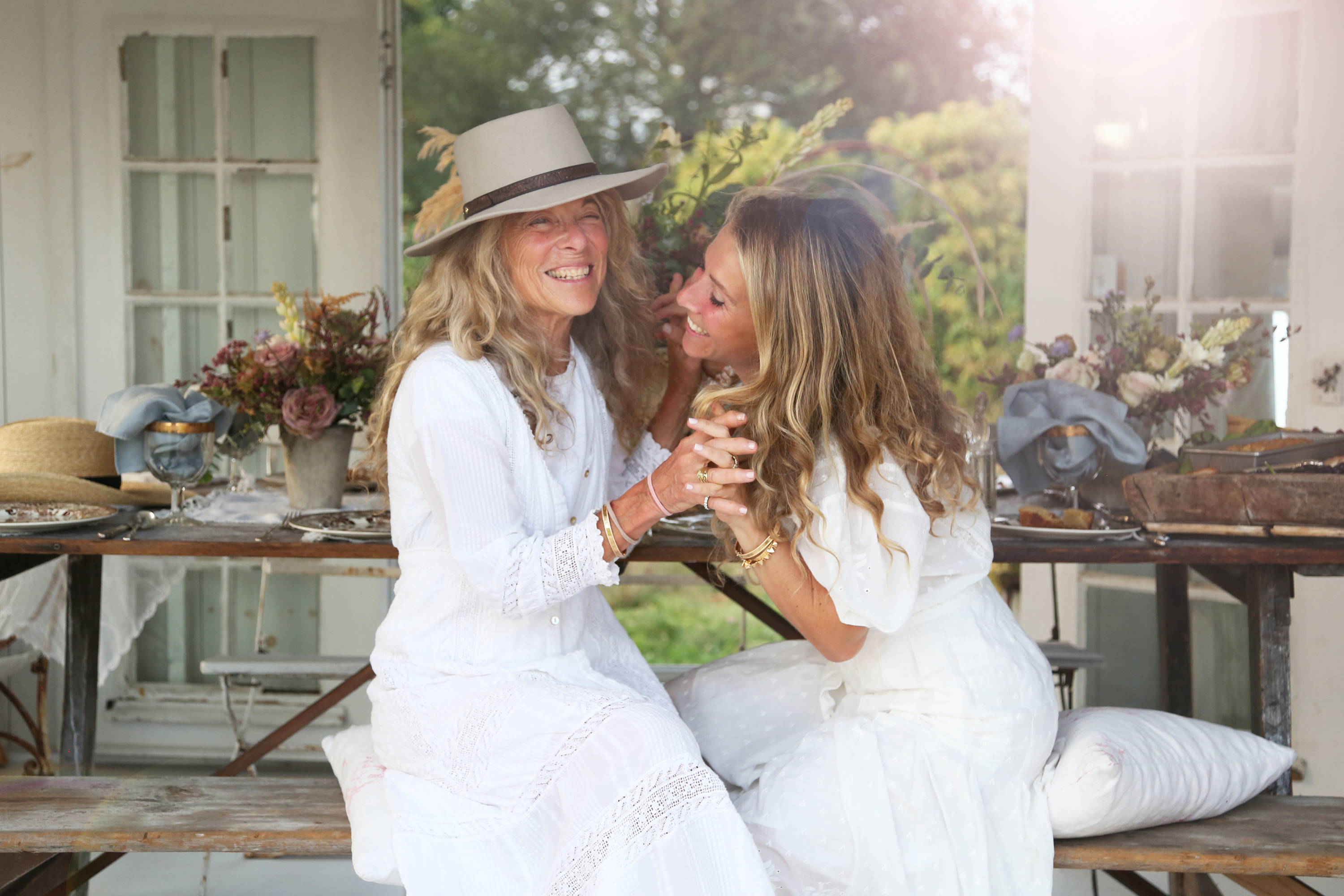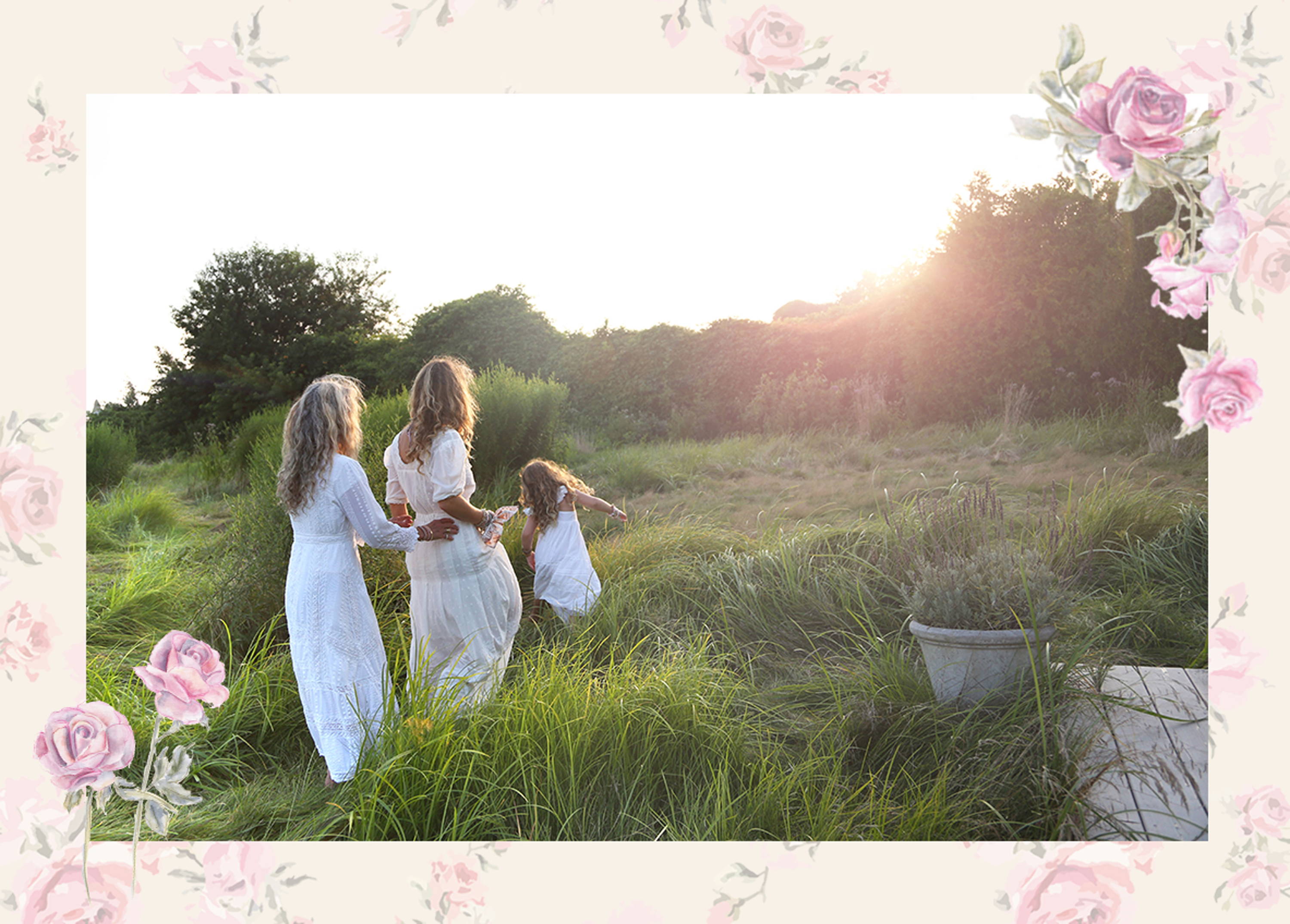 To this day she's the heartbeat and soul of LoveShackFancy. We spend hours at her house and in The Dining Shed — a vision of my mother and the center of our universe — where we dance, we celebrate, and we love together in the twinkling light filled with the magic of generations and memories.
Nearly every significant milestone of our lives has happened at her home, from my incredible wedding eight years ago in the very place where we're inspired every day, to where the company began when we hand-dyed our first LoveShackFancy dresses together, to endless hours spent in extraordinary energy of The Dining Shed designing new collections, eating family meals, celebrating birthdays, and continuously shooting in the sparkling golden light.
She taught me to live in beauty and wear white any time of the year, entertain whenever you can, set the table, just for fun, travel for inspiration, fill your house with flowers, redecorate by seasons, blast music whenever you can, dance under the moonlight, drink too much delicious wine, cherish your family, laugh until you cry, love everything French, believe in tradition & heritage, create something magical, and always, always be in the moment.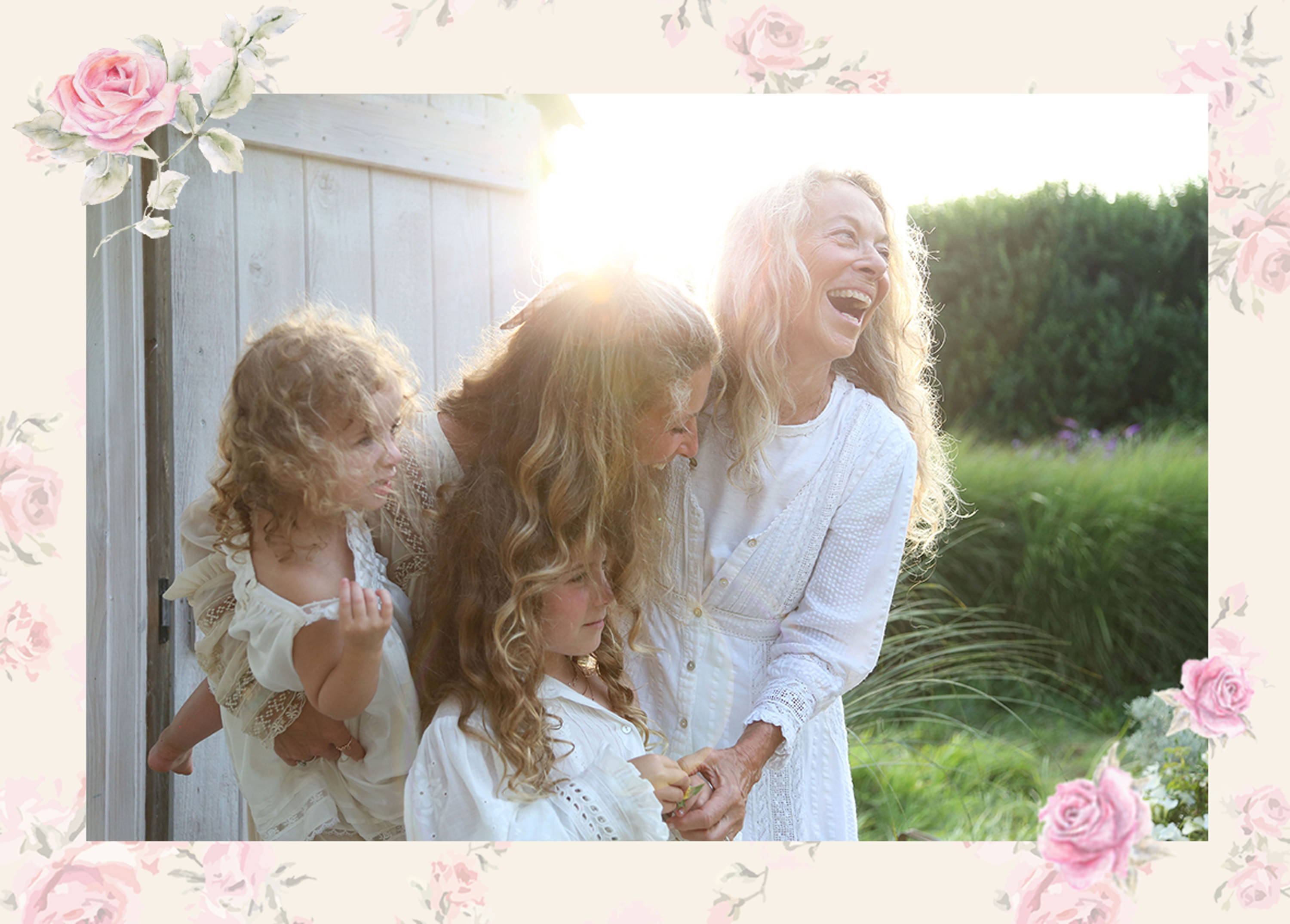 Happy Birthday to my one and only! I thank you for lighting the way, teaching me to celebrate life, and for allowing us to catch our dreams together. If only we all could be so beautifully alive!
Love you, Mom.
xoxo
Rebecca