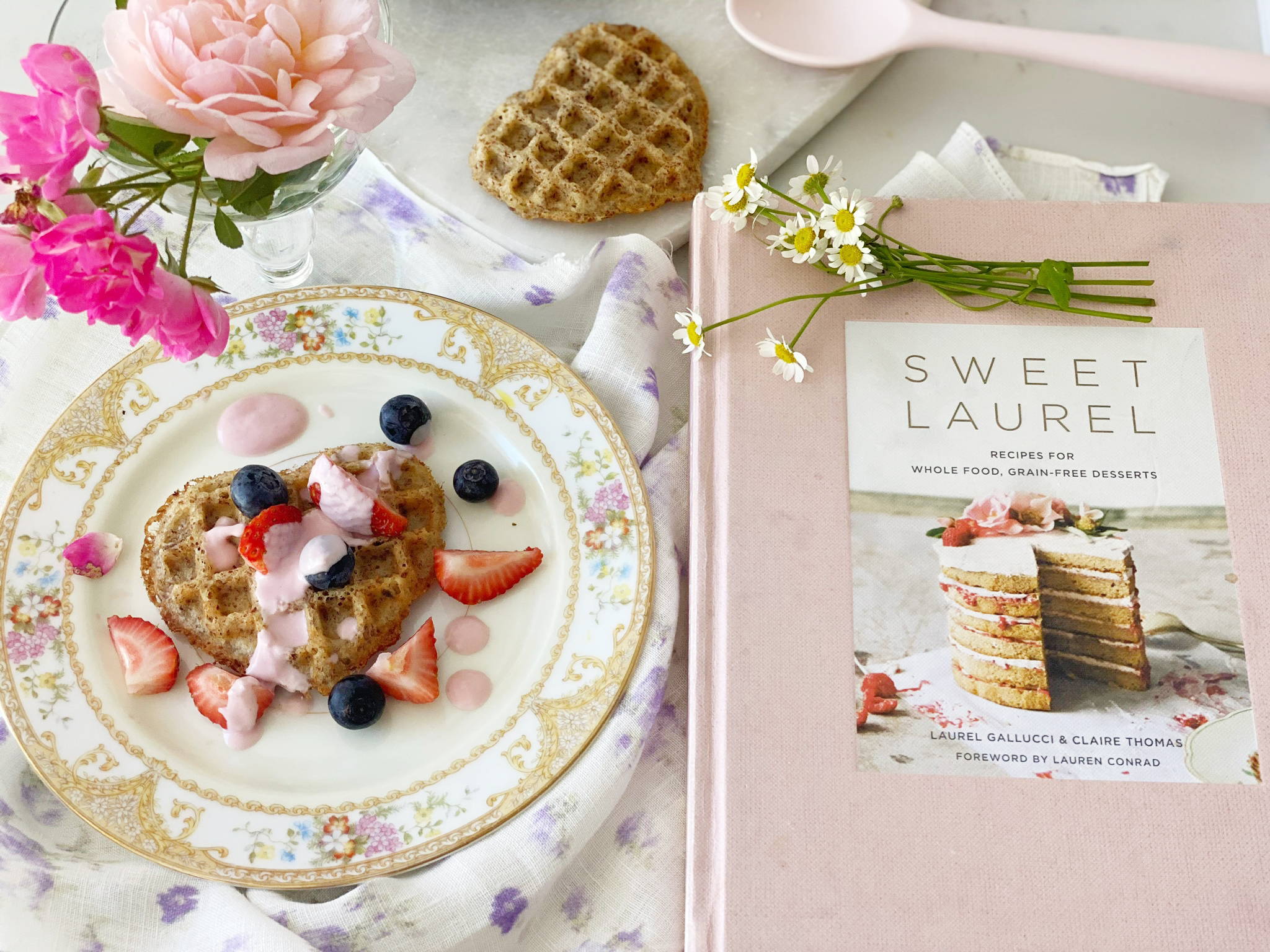 Making mornings fun and full of love with Nicole Shaffer of @flowerlovepalmbeach.
Delicious, healthy heart-shaped waffles inspired by a recipe from Sweet Laurel, our floral linens and fresh roses from Nicole's secret little garden make for the most magical breakfast moments.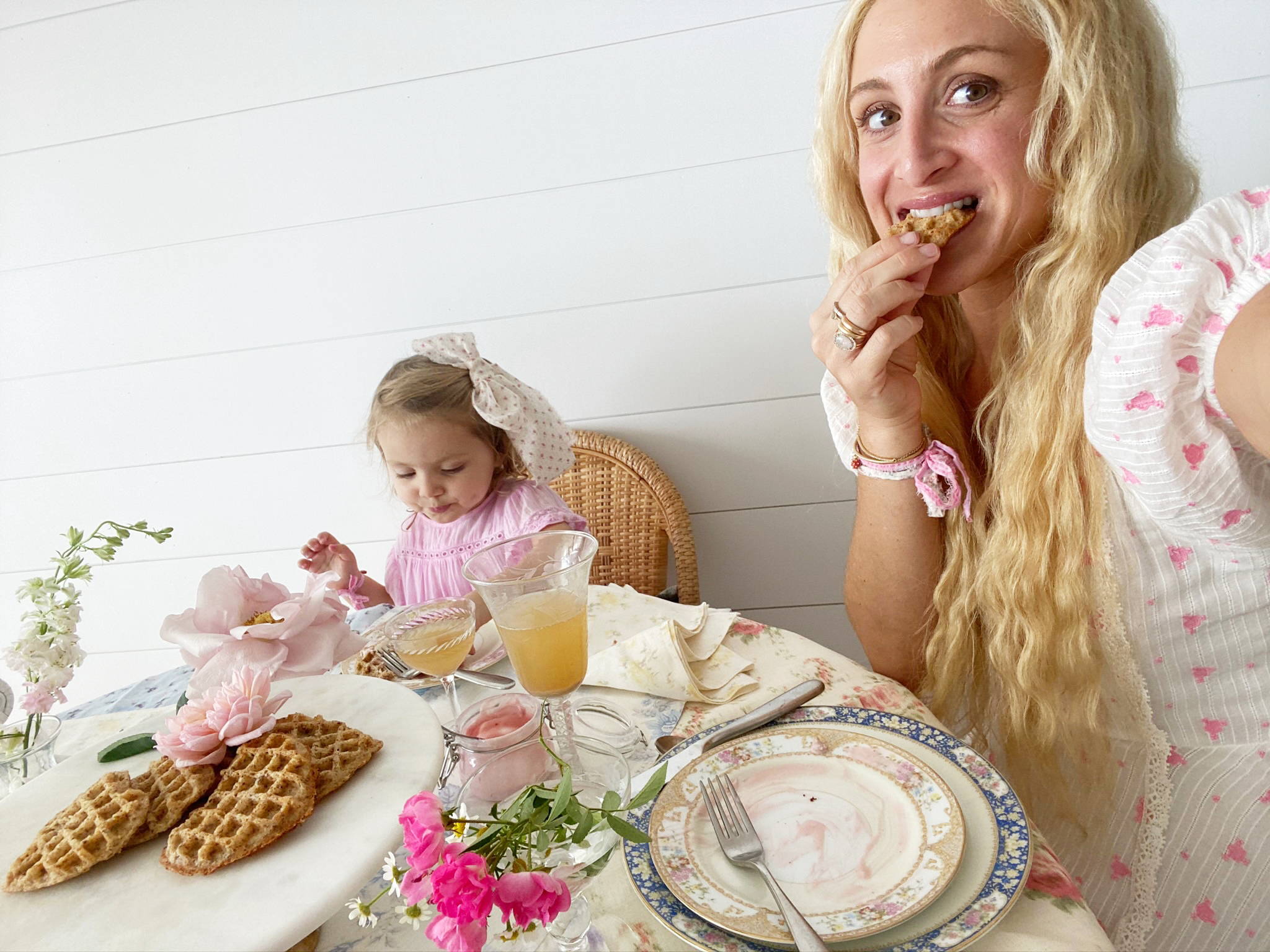 You'll need:
1/3 cup full fat coconut milk
3 tablespoons coconut oil
1 tablespoon maple syrup
¼ teaspoon apple cider vinegar
1 teaspoon baking soda
1 1/4 cups almond flour  
1/4 teaspoon vanilla extract
1/4 teaspoon salt
3 eggs
Coconut oil to grease for heart-shaped waffle iron pan
Coconut wheat cream
And, a mixing bowl of course!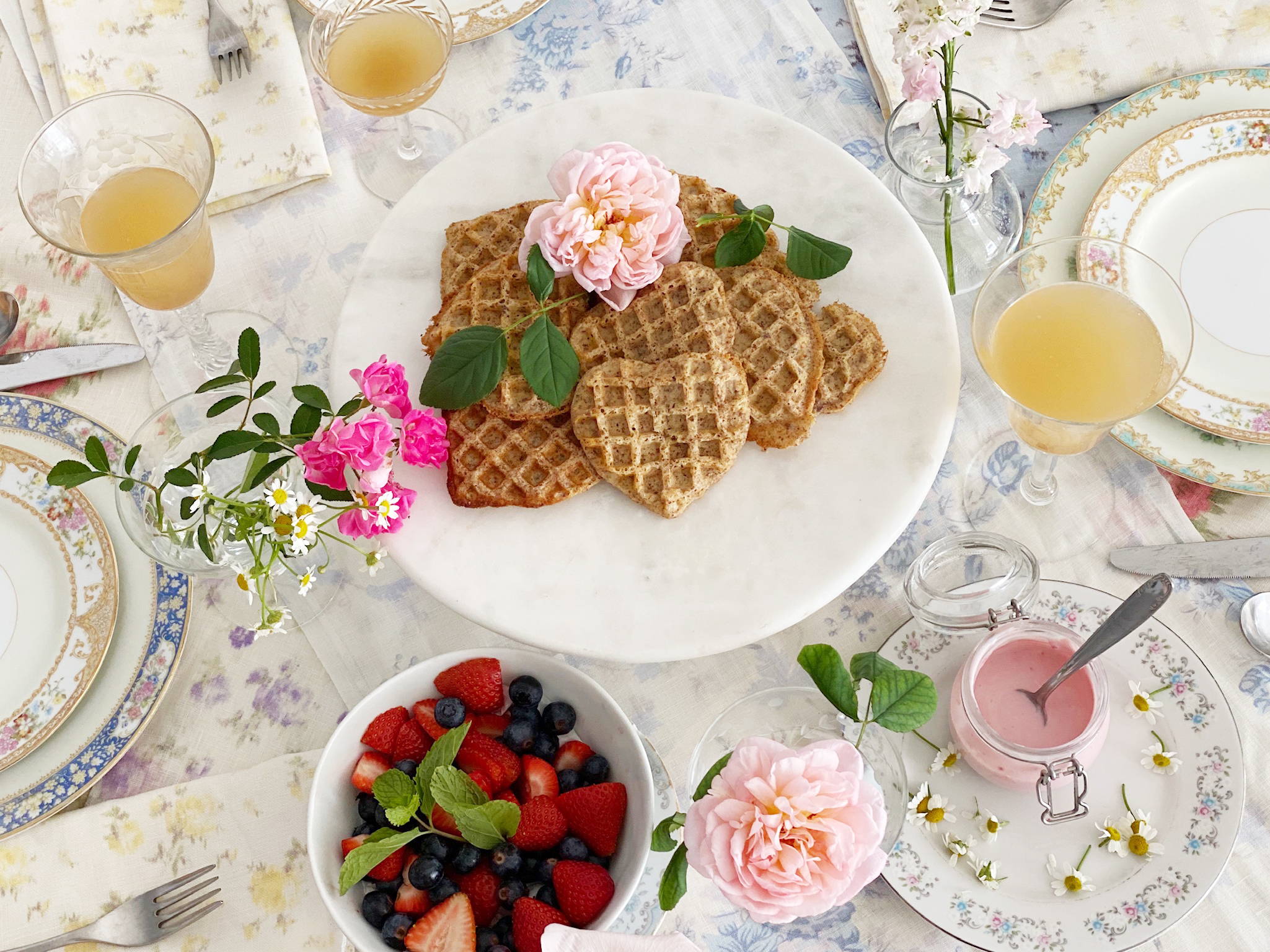 Directions:

Preheat waffle iron.
Combine the coconut milk, coconut oil, maple syrup, vanilla, vinegar, flour, baking powder, salt and eggs in a blender and pulse until the batter forms.
Spray the heart-shaped waffle iron with coconut cooking spray. Pour a quarter of batter in the waffle iron and spread evenly with a spatula - the batter will be thick - and cook according to instructions. Repeat with balance of batter.
Serve the yummy waffles, with fresh fruit and coconut whipped cream.