Set in another decade, our newest baby is a labor of love and the incarnation of our founder Rebecca's travels, dreams, inspiration, and her forever love of antique shops, flea markets, and ribbon stores in England, Paris, plus the French countryside.
A perfect little jewel-box set on the iconic Bleecker Street in the West Village, a neighborhood Rebecca calls home where days spent going from her house to the store to Sant Ambroeus.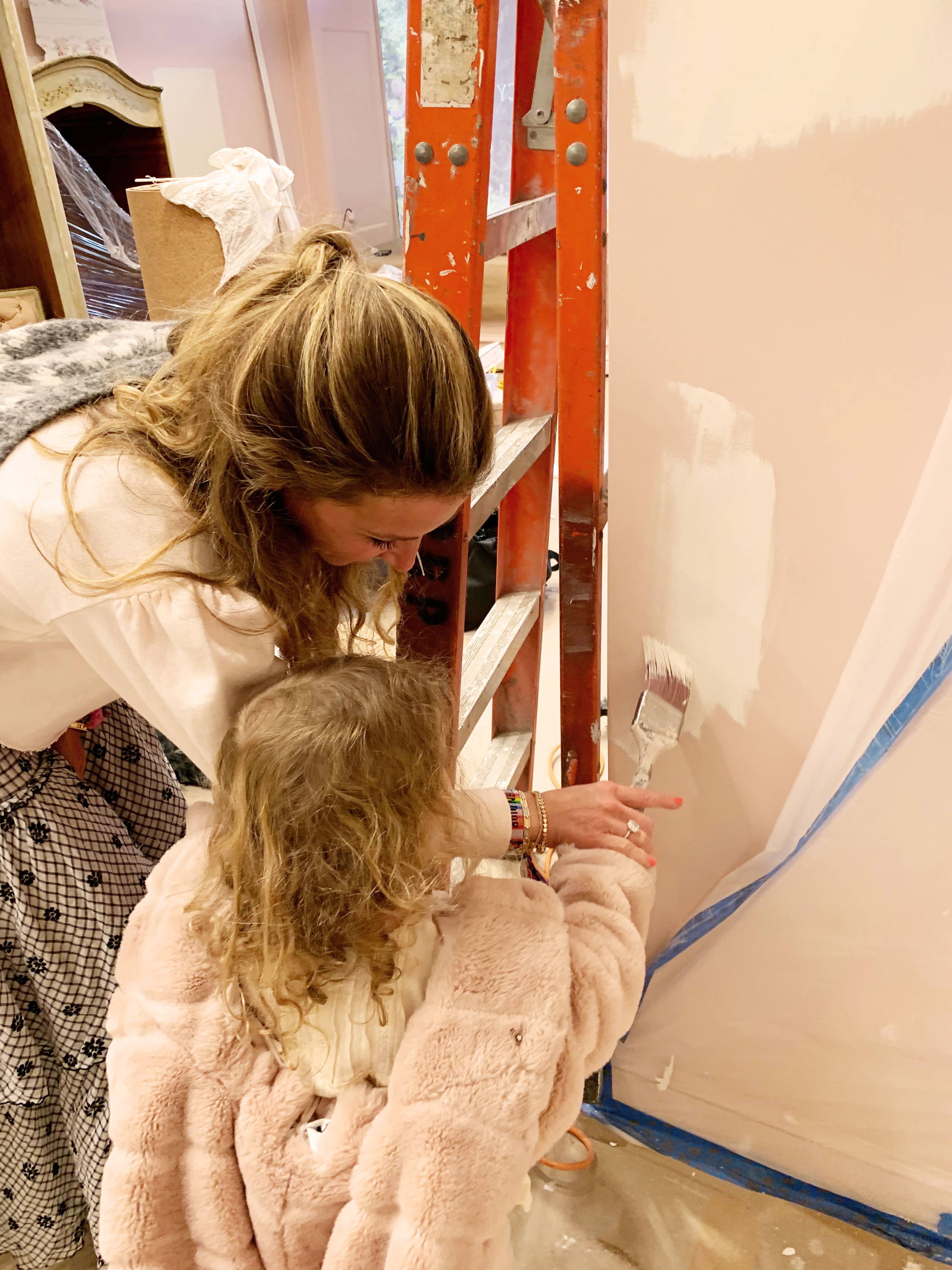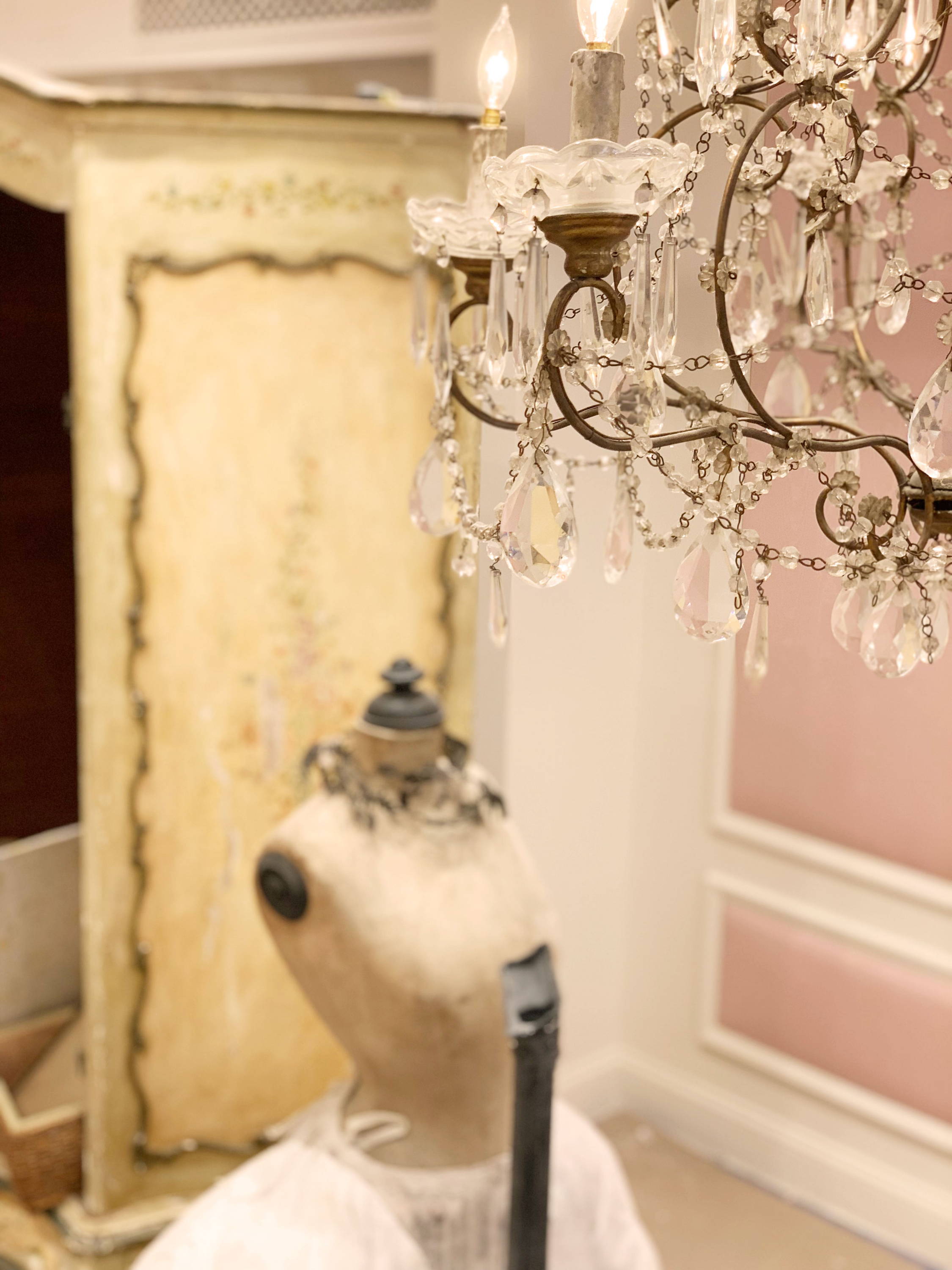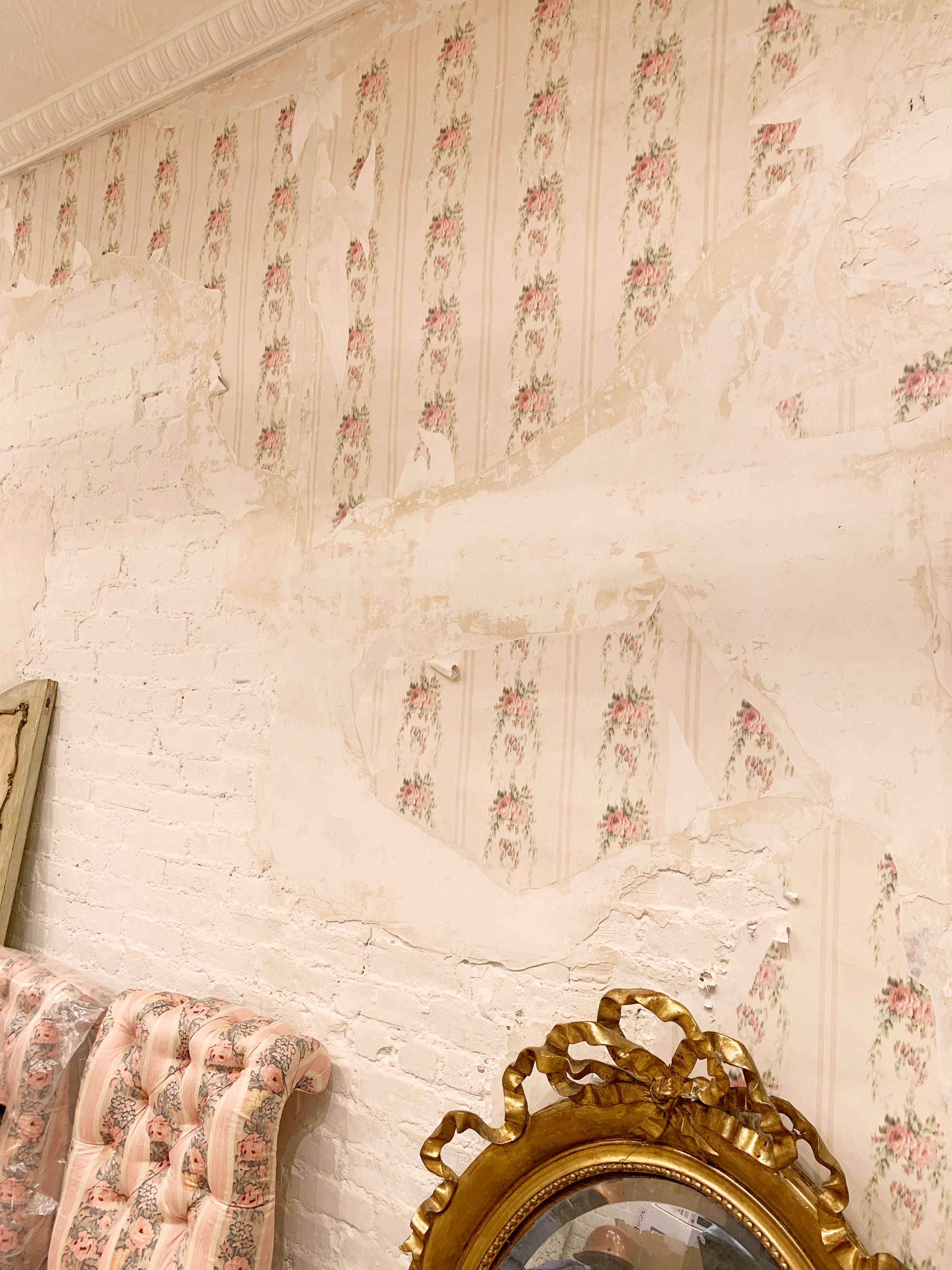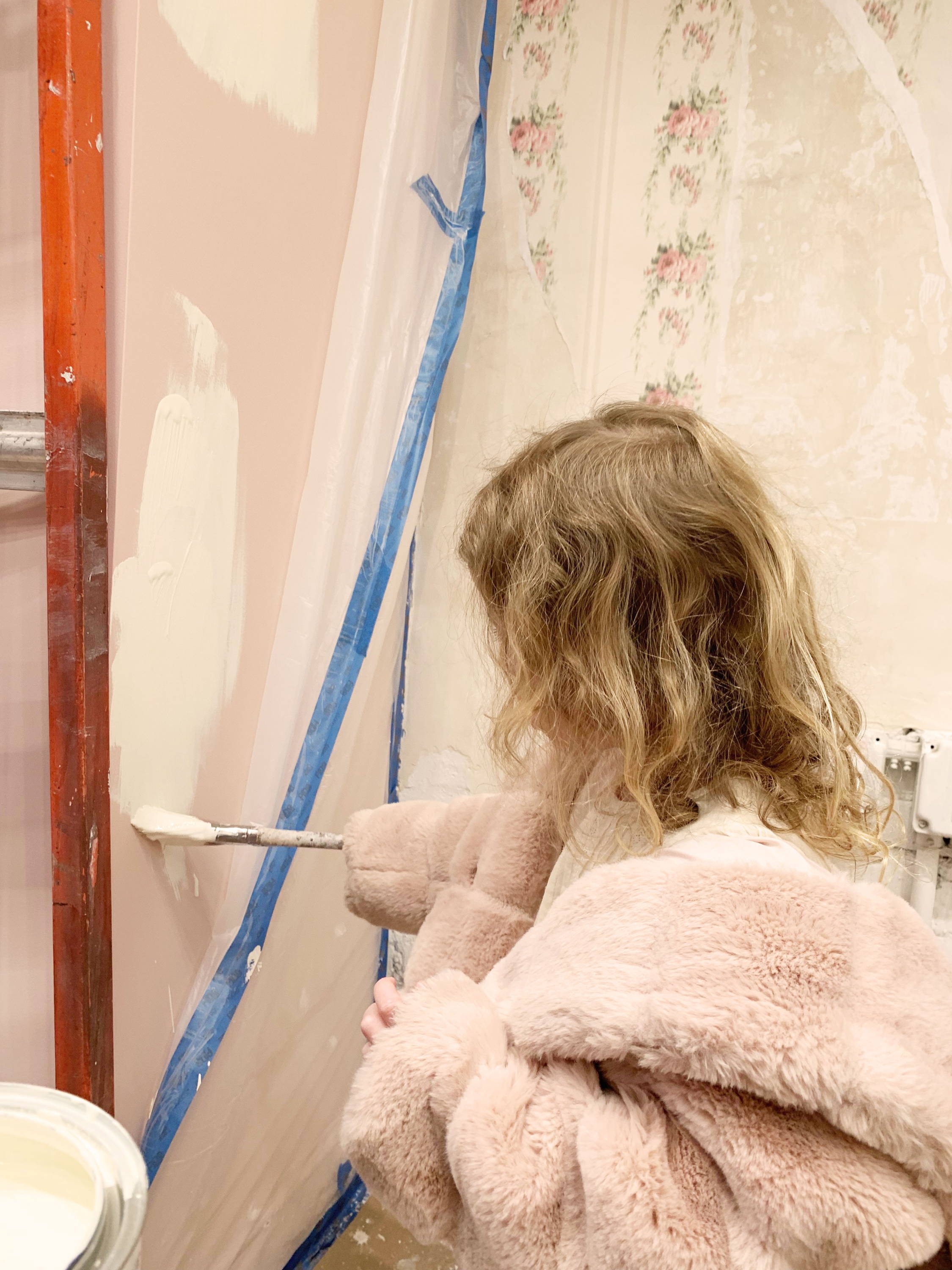 "I wanted to create an experience authentic to what inspires me especially from the
artisans and dealers I've met throughout my European travels. The store is a jewel
box that evokes the LoveShackFancy brand aesthetic through the curation of our
prints in the upholstered furniture, the walls, and curtains.

"
"Our neighborhood is the most perfect mix of eccentrics, artists, creatives, kids, dogs, young and old."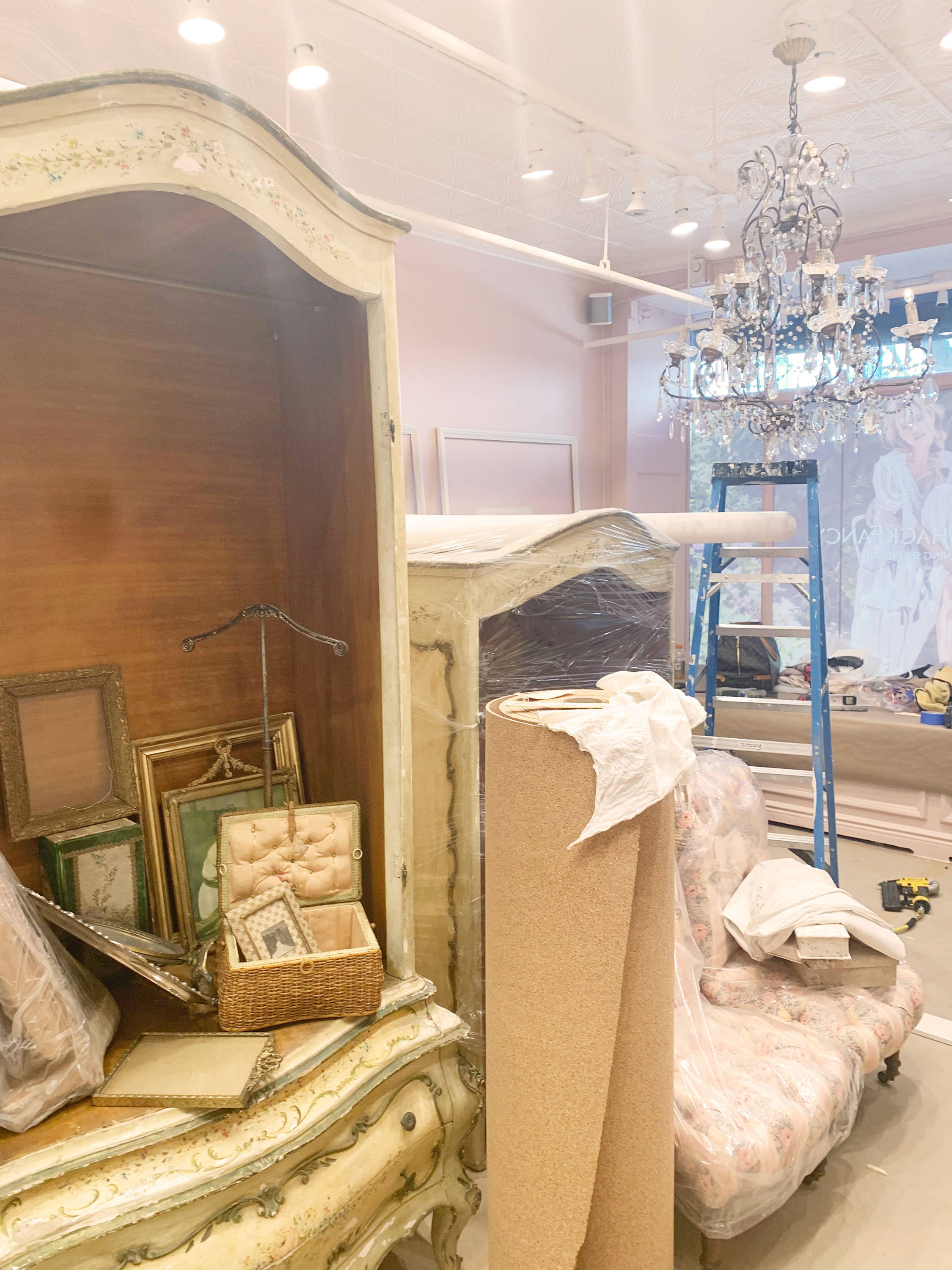 Taken back in time, upon arrival you're greeted by dangling wisteria and tumbling roses of all shades from pinks to creams, plus baskets, and an antique iron bench layered with LoveShackFancy custom quilts and pillows. As you step into our fanciful shop, you're instantly transported to another world filled with our latest collection and magical discoveries from around the world.
In partnership with Fran Hickman and Mike Moser, Rebecca realized her vision, of a perfectly imperfect wonderland. The trio incorporated details such as our hand-painted watercolor print from the Fall '19 collection transformed into a peeling distressed dusty-rose plastered wallpaper finish for the semi-exposed brick wall. Plus, threadbare lace curtains, layers of vintage textiles & trims, intricate wisteria vines weaving in and out of antique chandeliers, jacquard vintage ribbons on custom pink moire shelves, gilded moldings on upholstered walls, and custom upholstered furniture in our hand-painted LoveShackFancy prints. Much of the final touches, including an antique Armoire and a 17th-century hand-painted table, Rebecca found on her travels.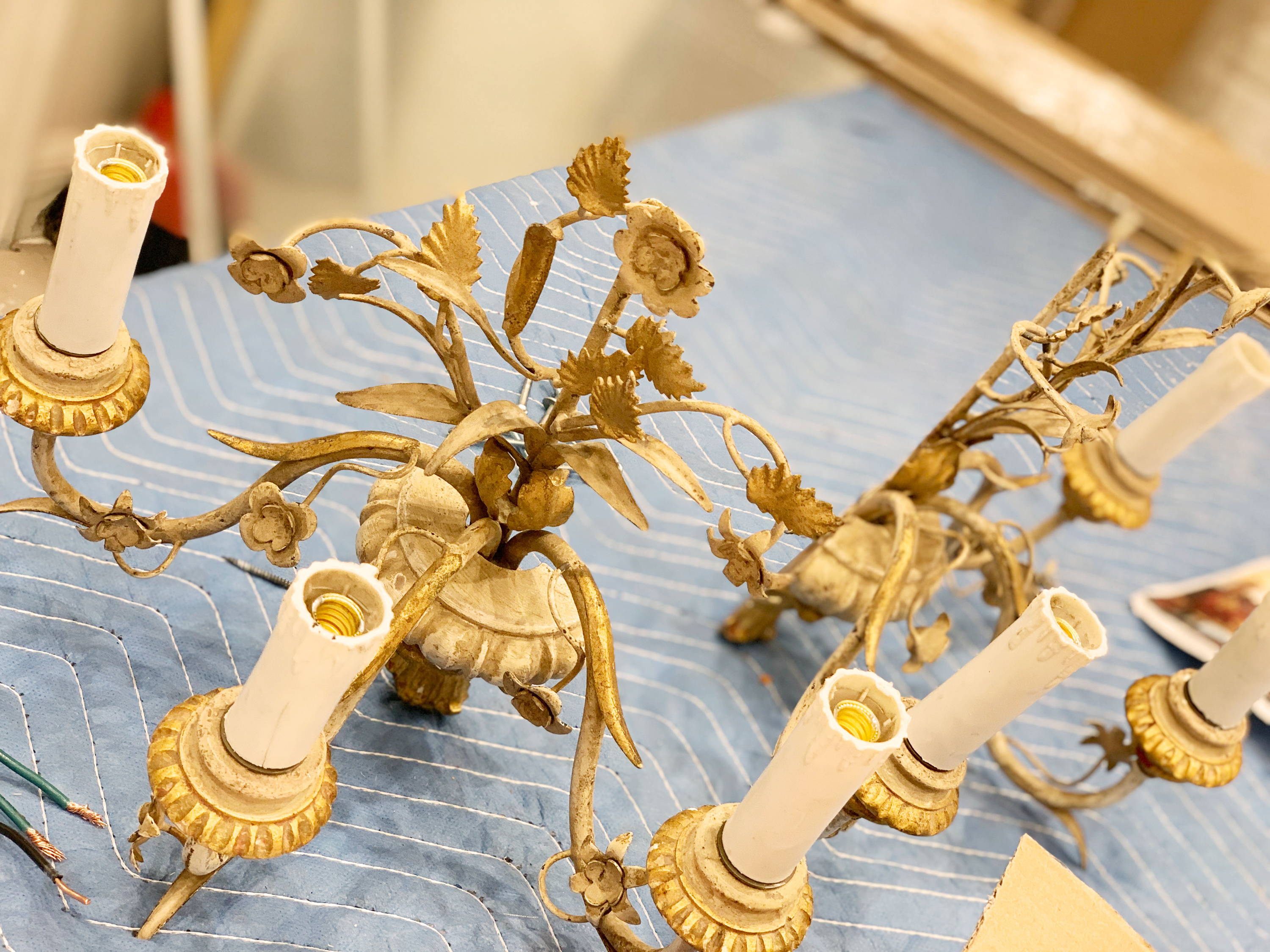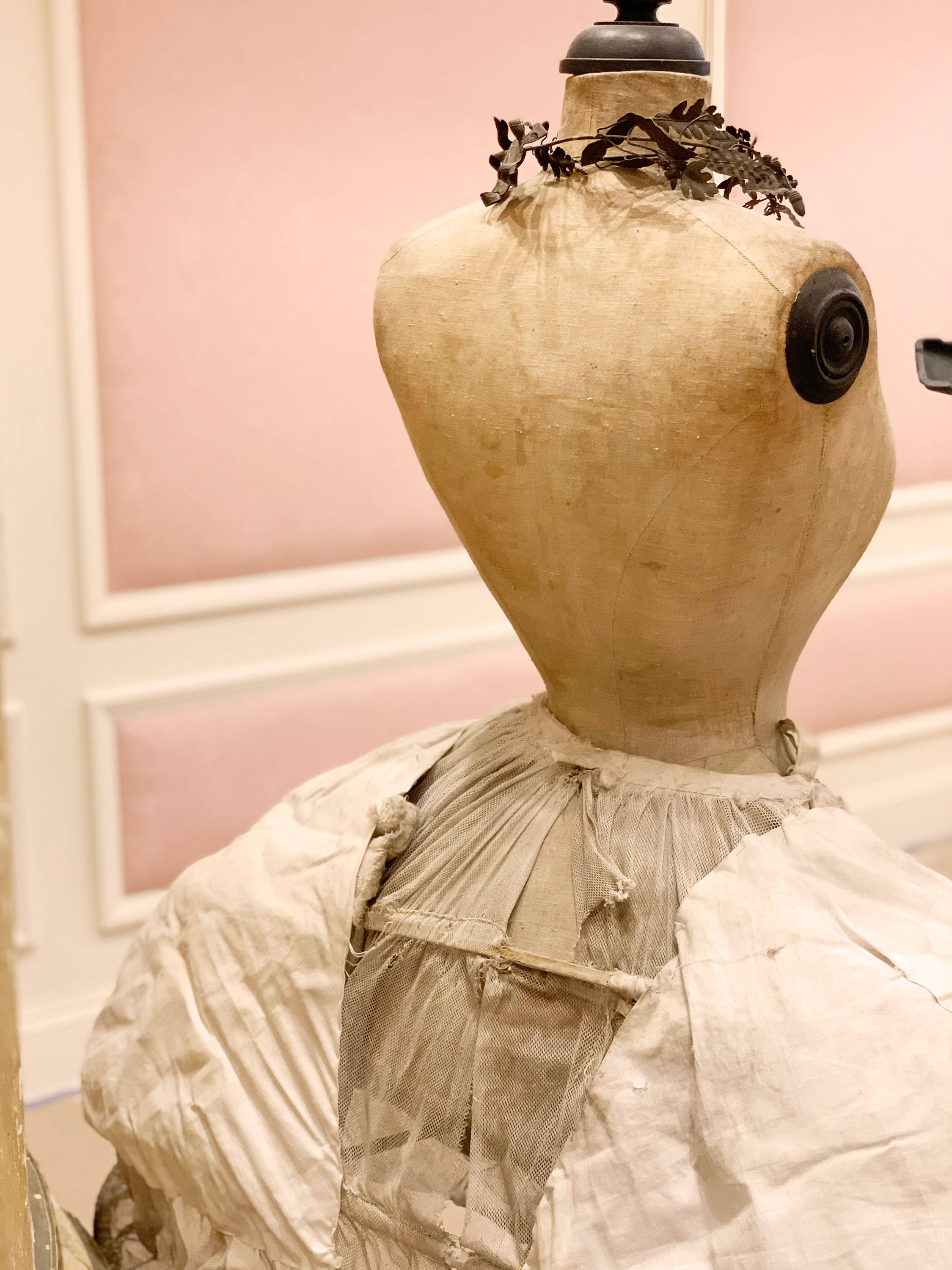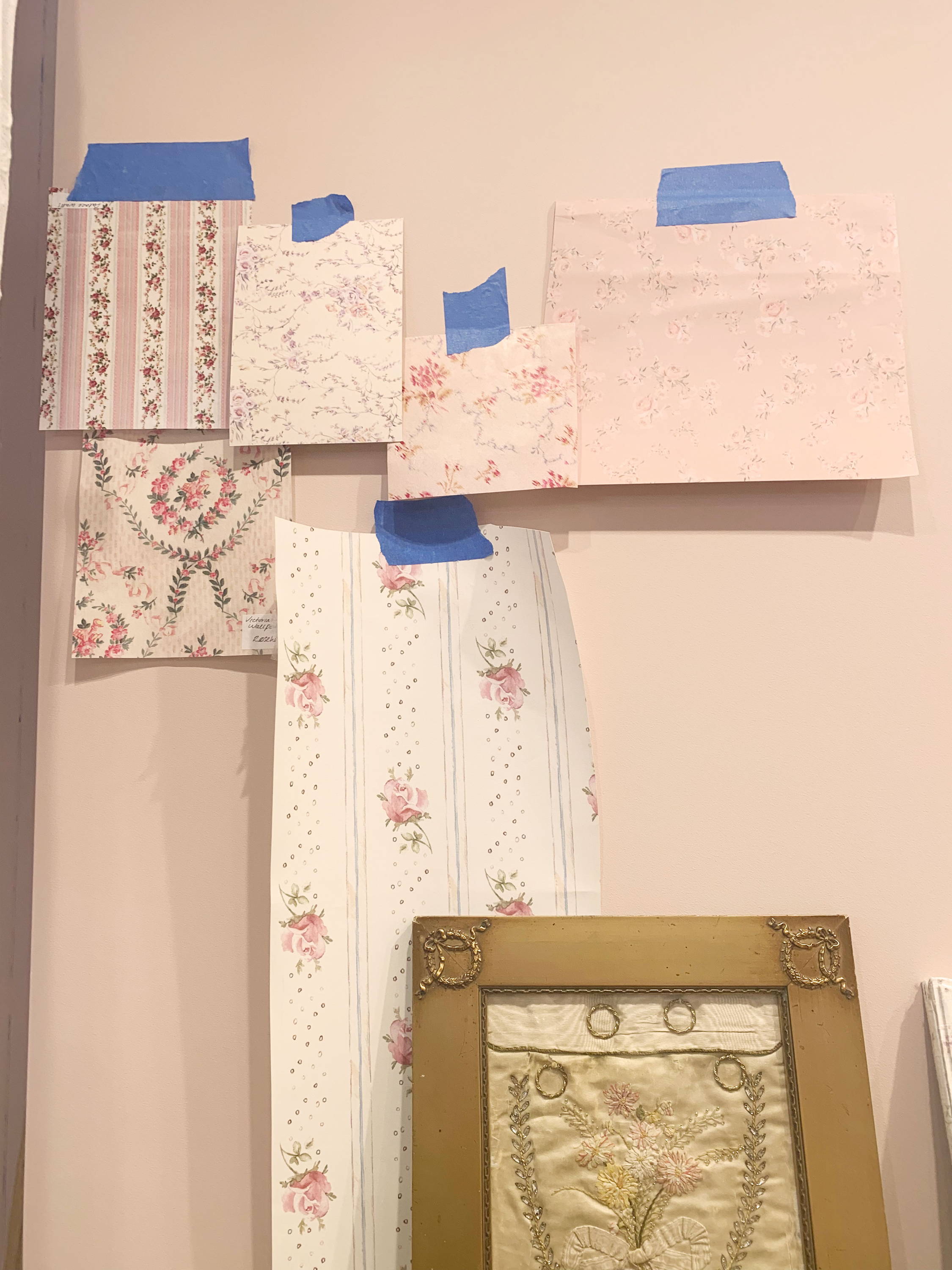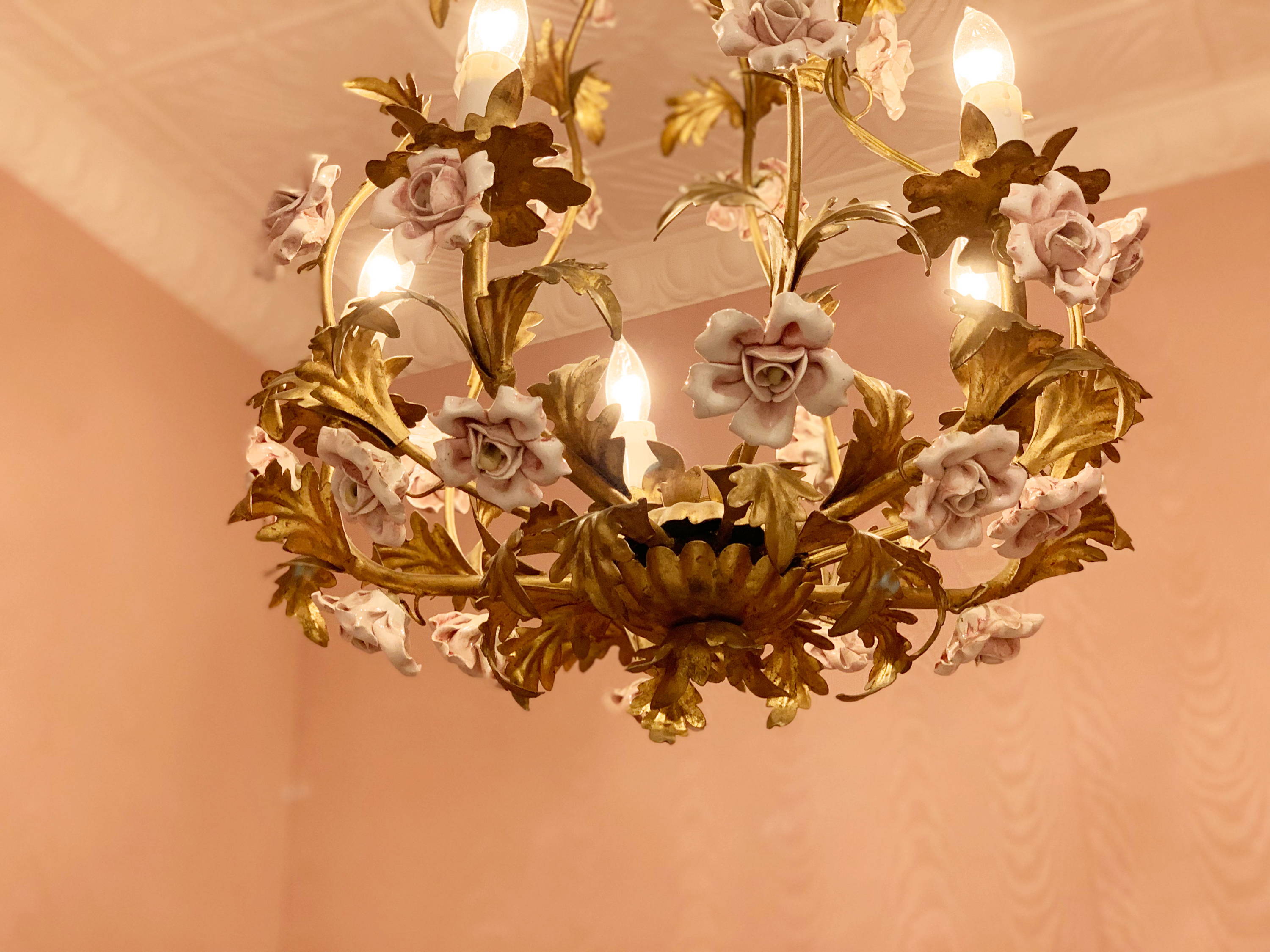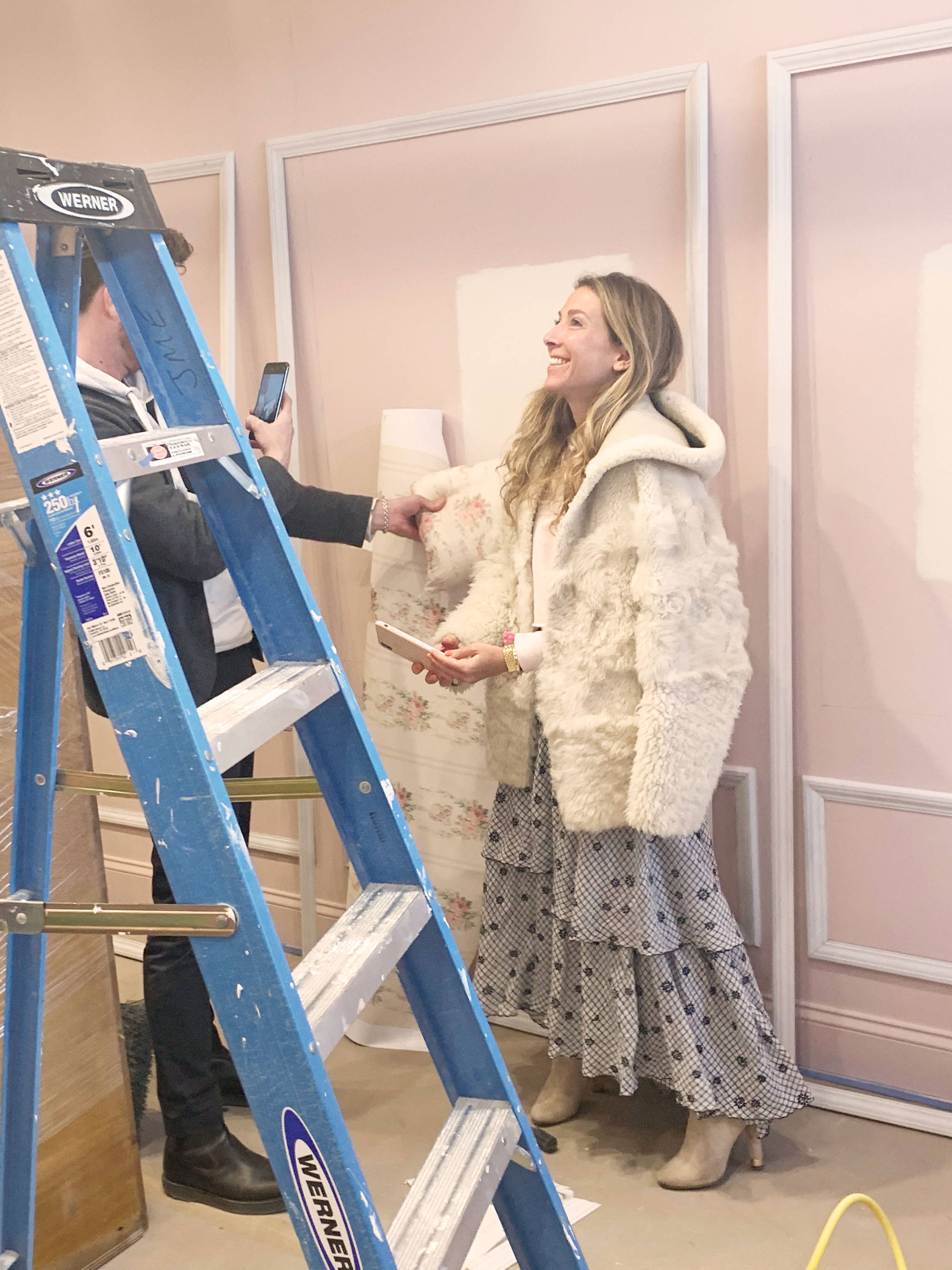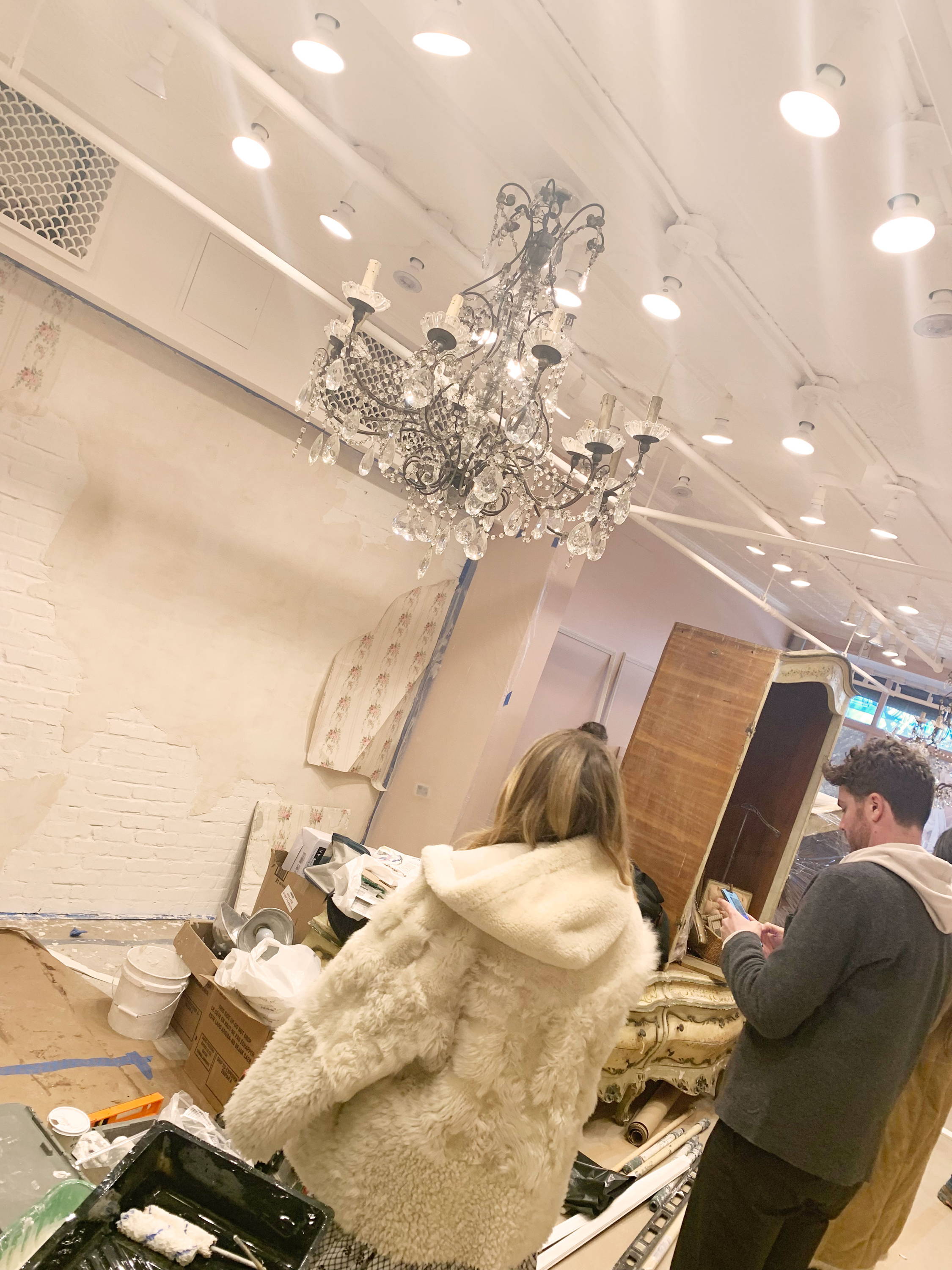 Transported to a perfectly imperfect ethereal world filled with our latest collection,
along with discoveries from around the world, Rebecca realized her vision in part
nership with Fran Hickman and Mike Moser took our hand-painted collection prints
and incorporated them into the design and aesthetic of the store. Plus, Rebecca in
cluded elements such as an antique Armoire and a hand-painted table from the
17th-century furniture in the store is upholstered in custom LoveShackFancy fabric,
along with jacquard vintage ribbons on custom pink moire shelves and gilded mold
ings on upholstered walls.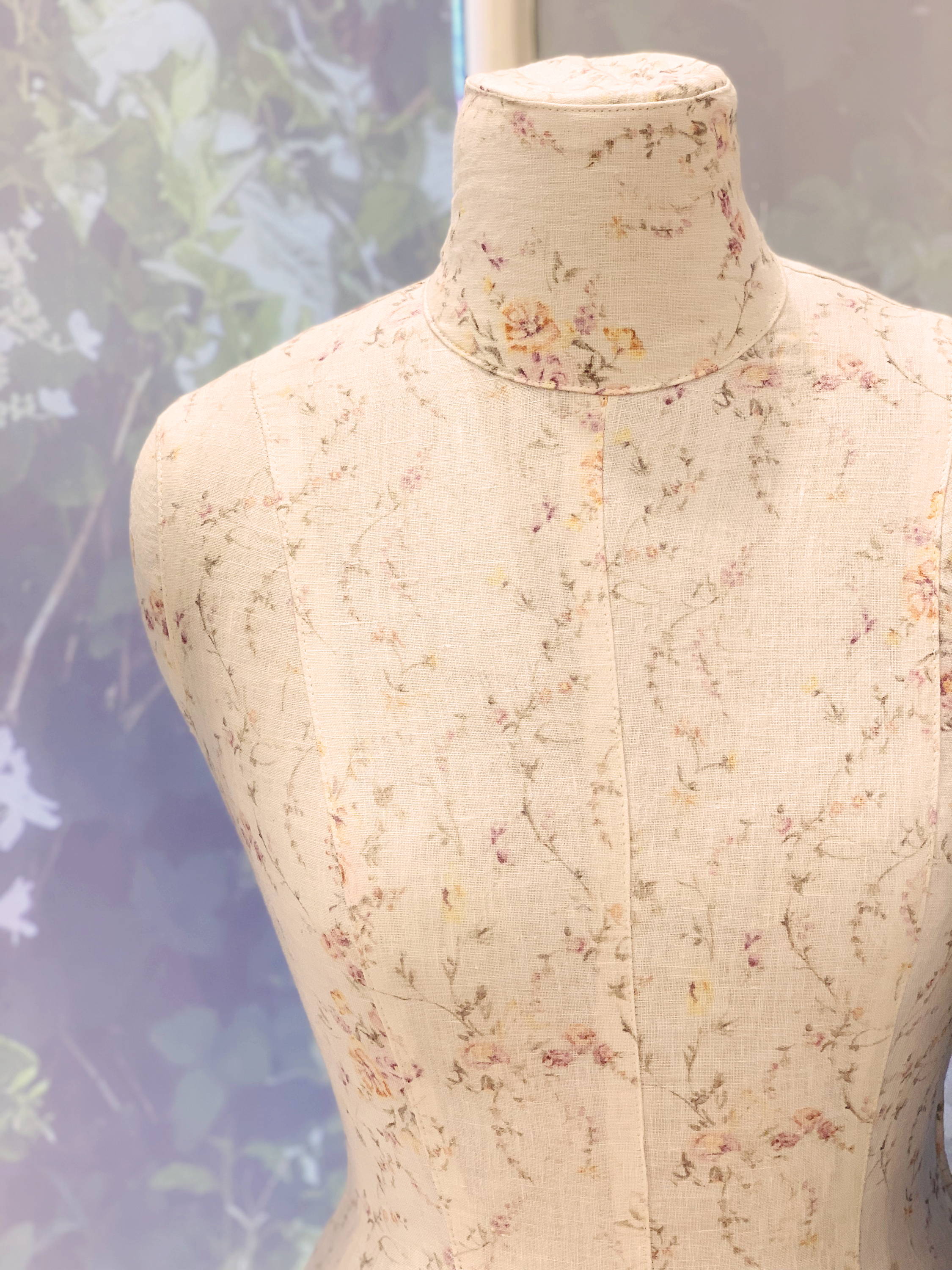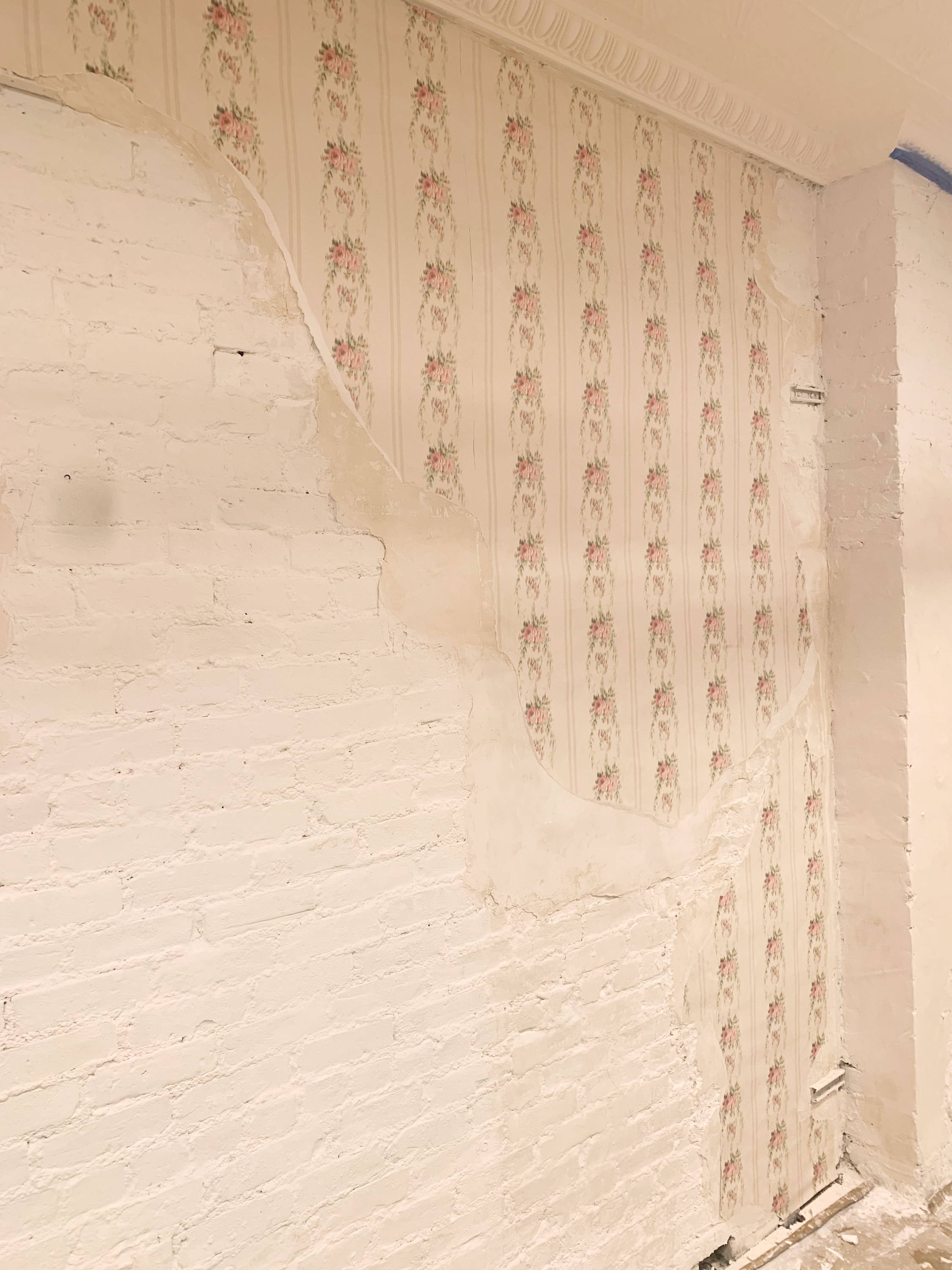 "The store is Miss Havisham meets the Ritz in the most perfect way possible. I love
the contrast of the rustic meeting the refined."
As a nod to the spirit of the ladies selling lace on Portobello Road, and the women running the booths in Paris's flea markets, our favorite little moment of the store is the Haberdashery, which mimics the ribbon stores of Paris. We're selling spools of ribbon by the yard for bows, belts and hair adornments. Plus shoppers can personalize pieces and trims amongst other accessories.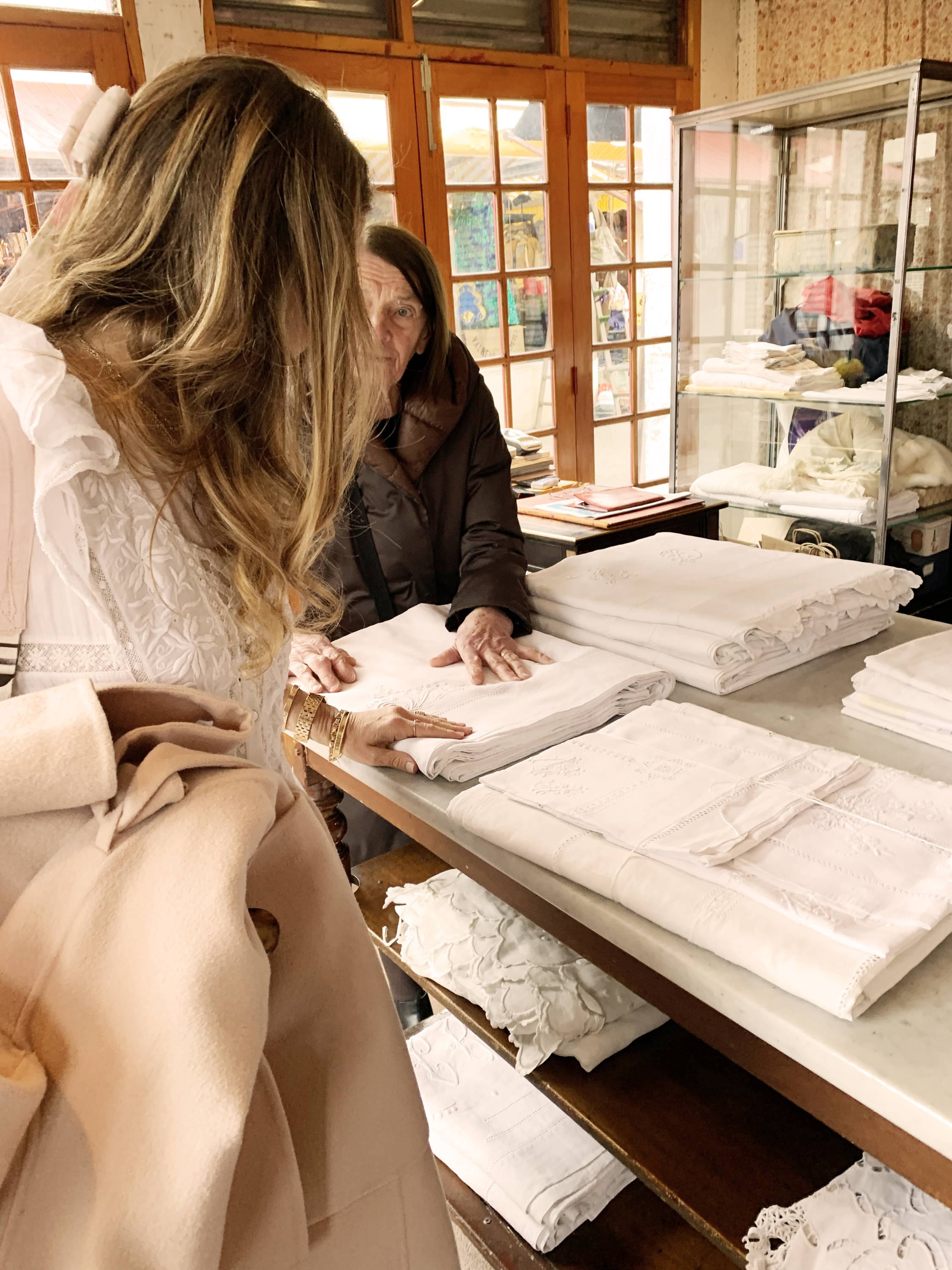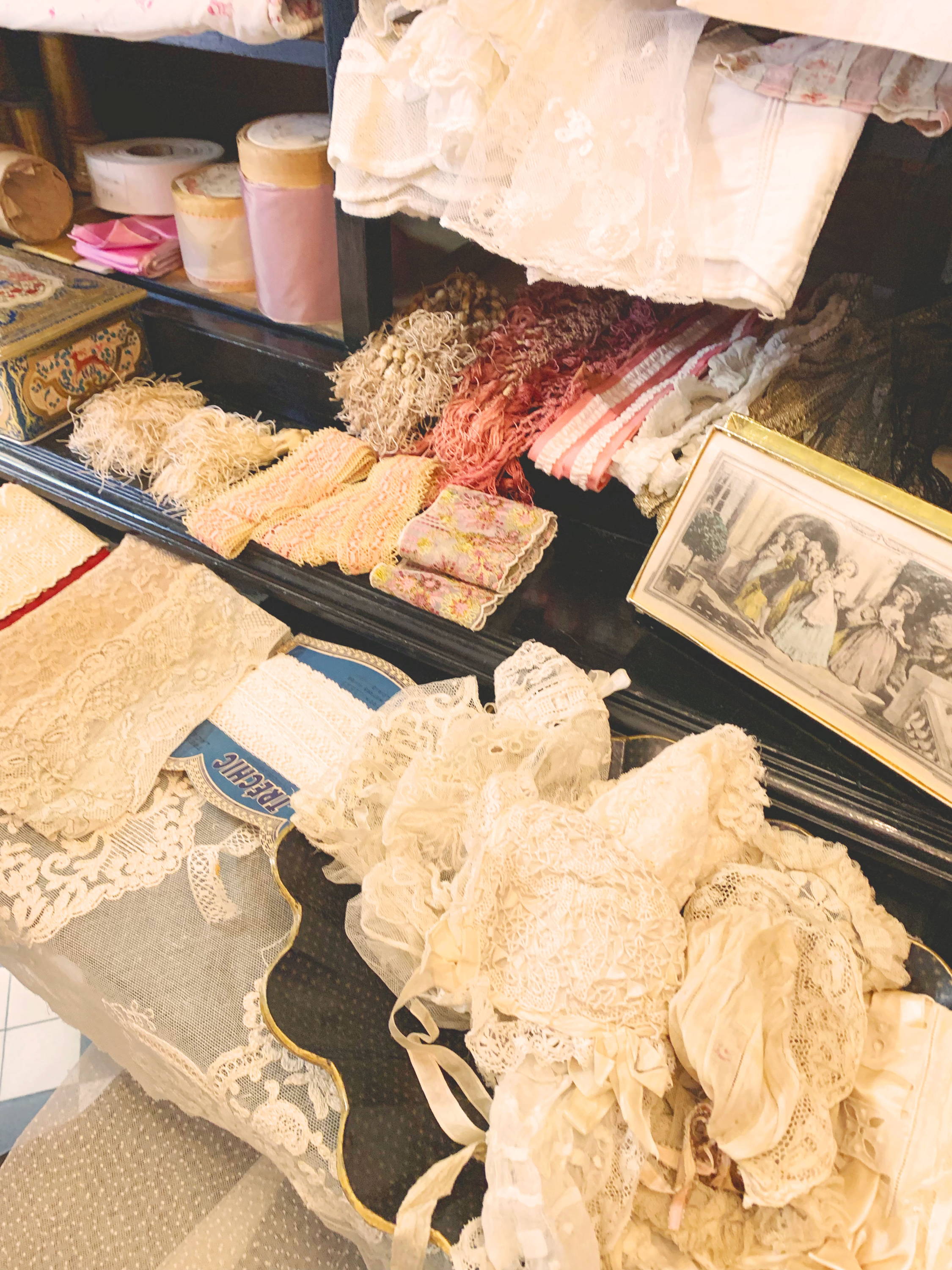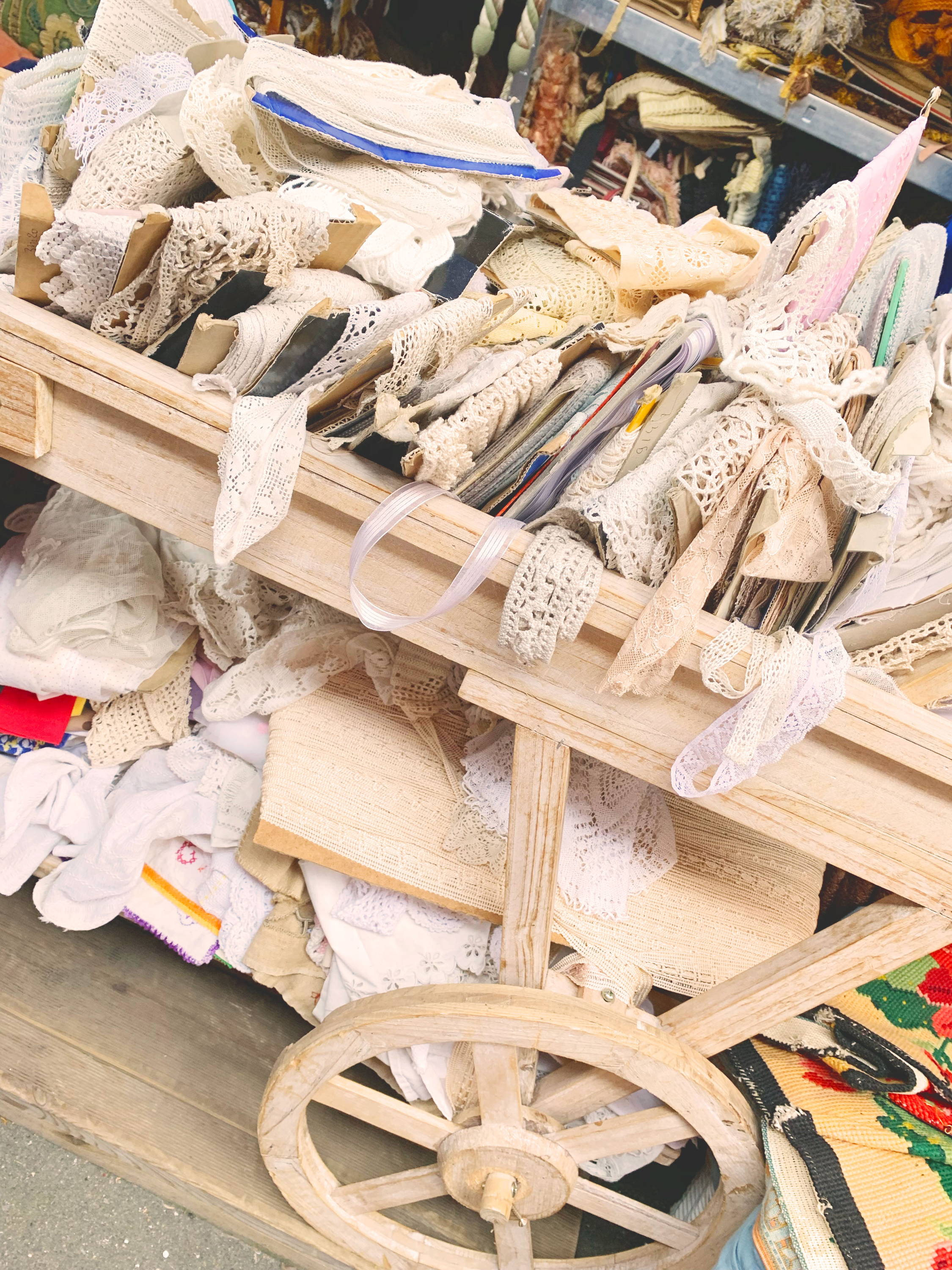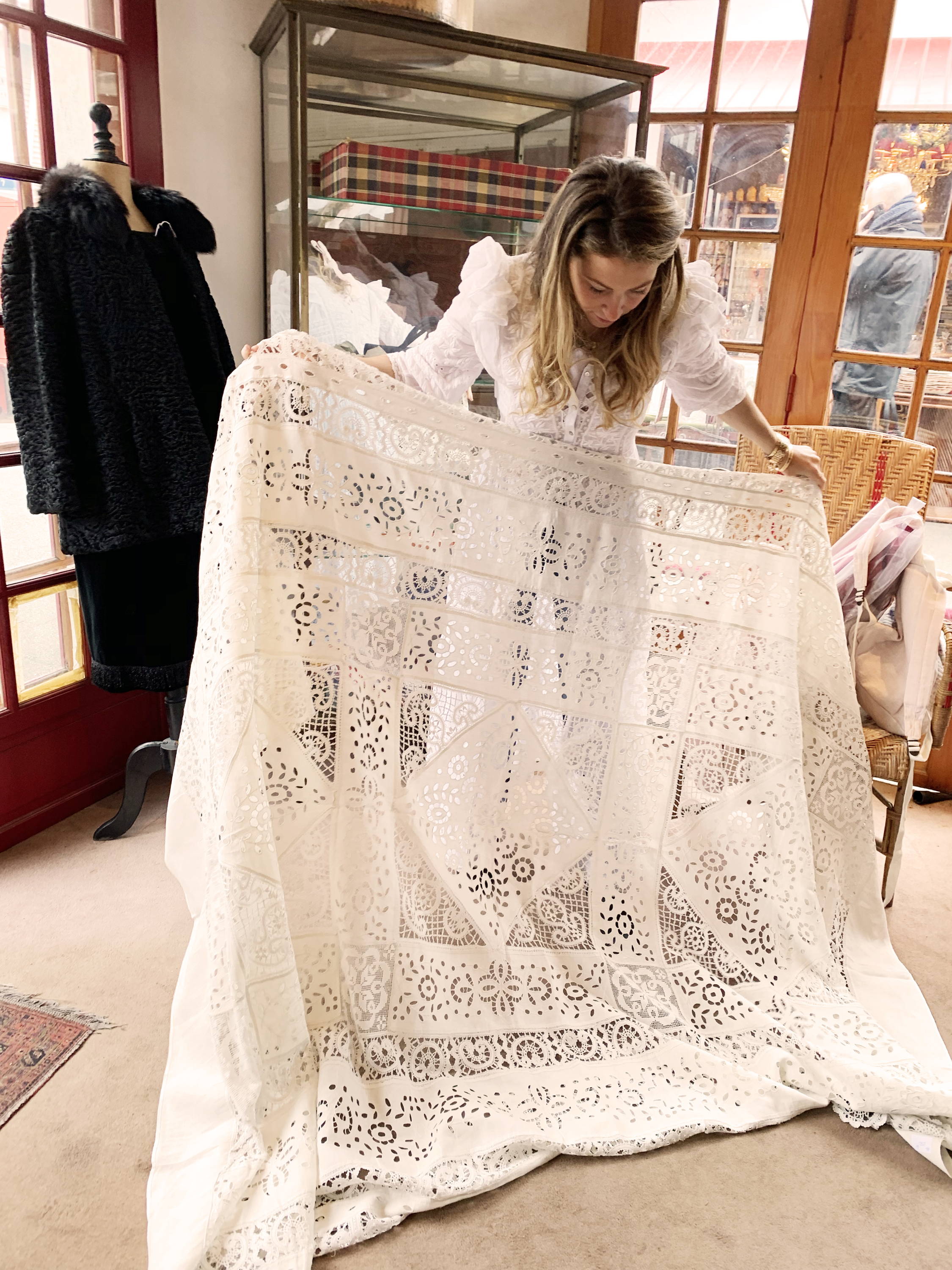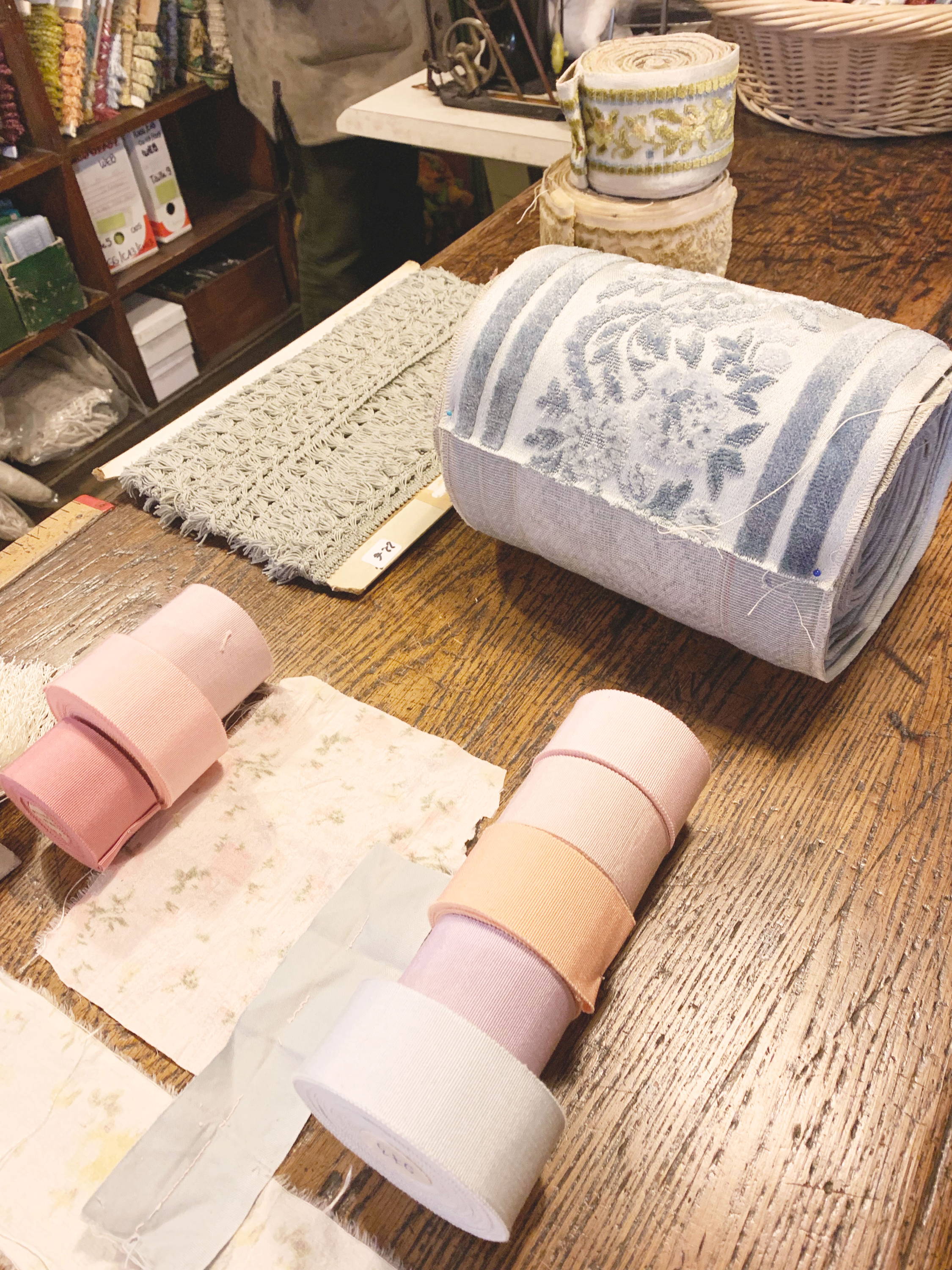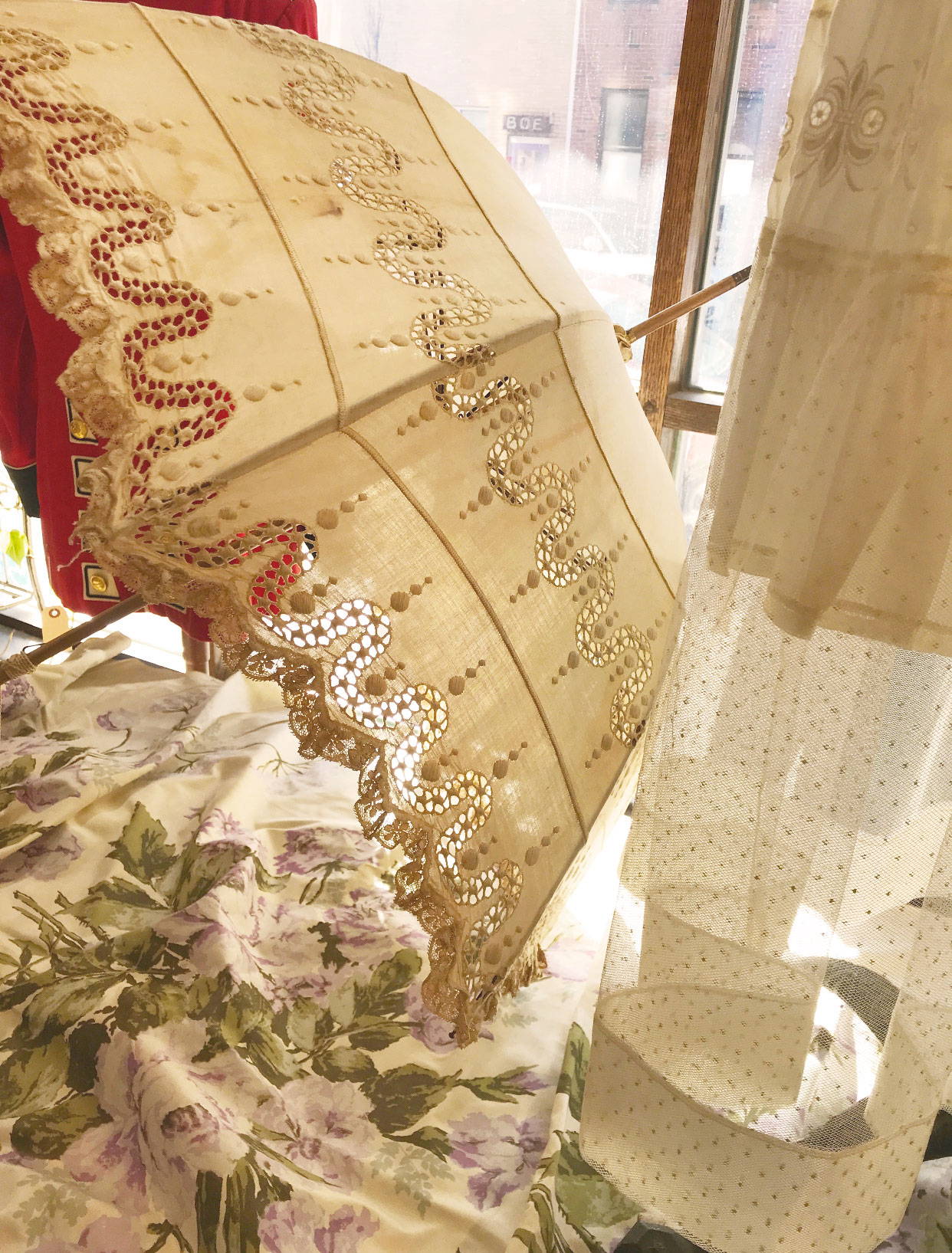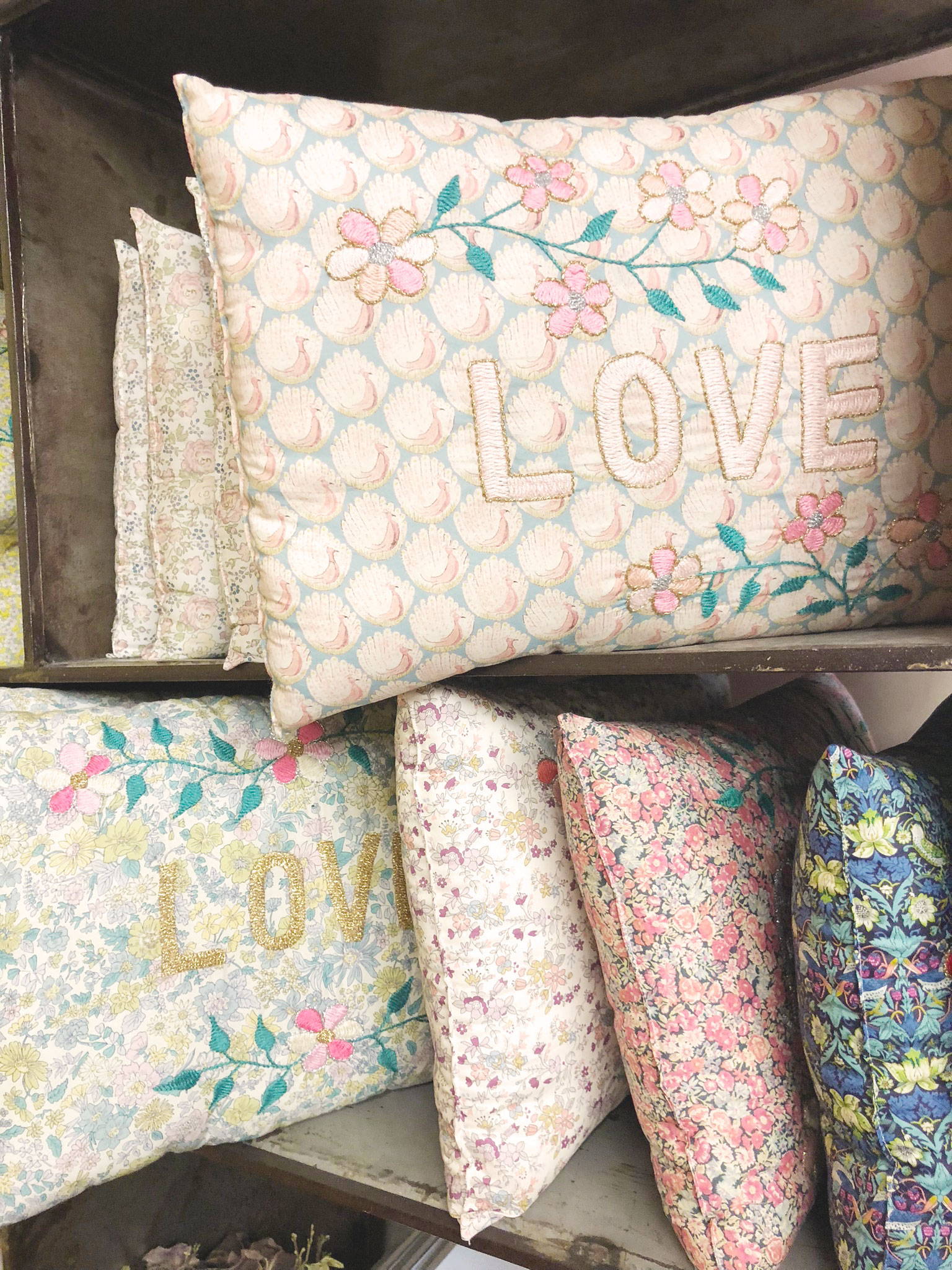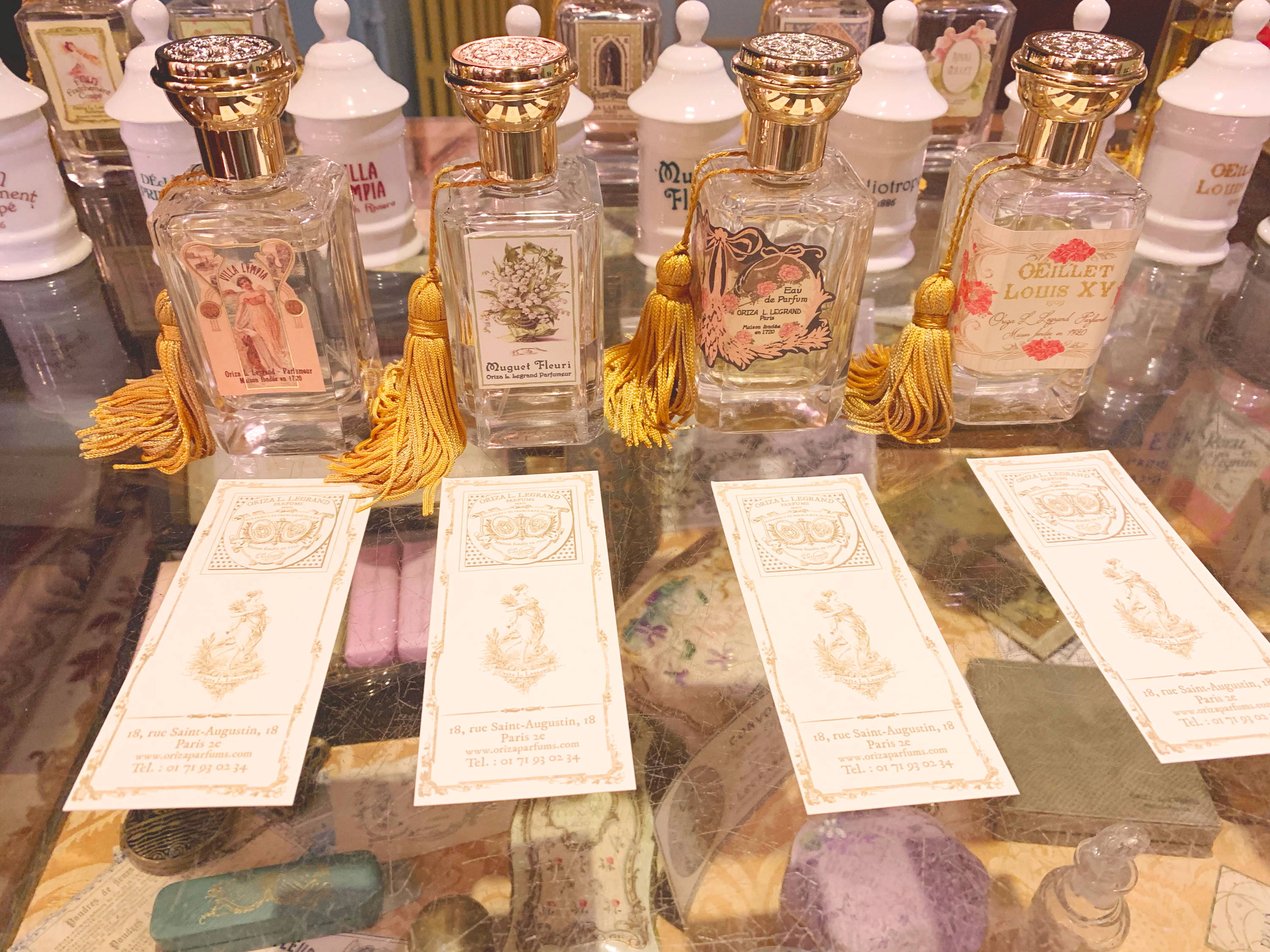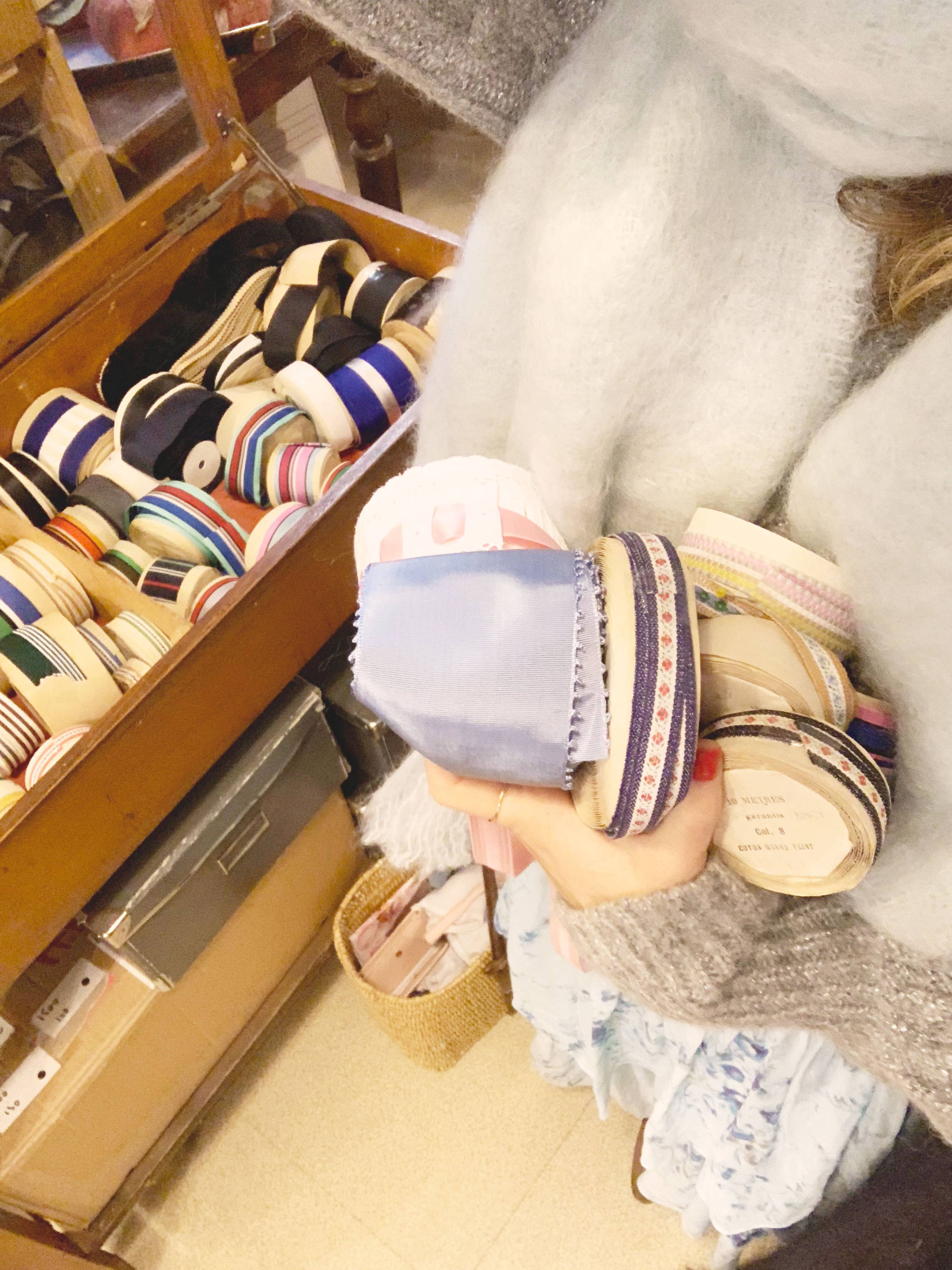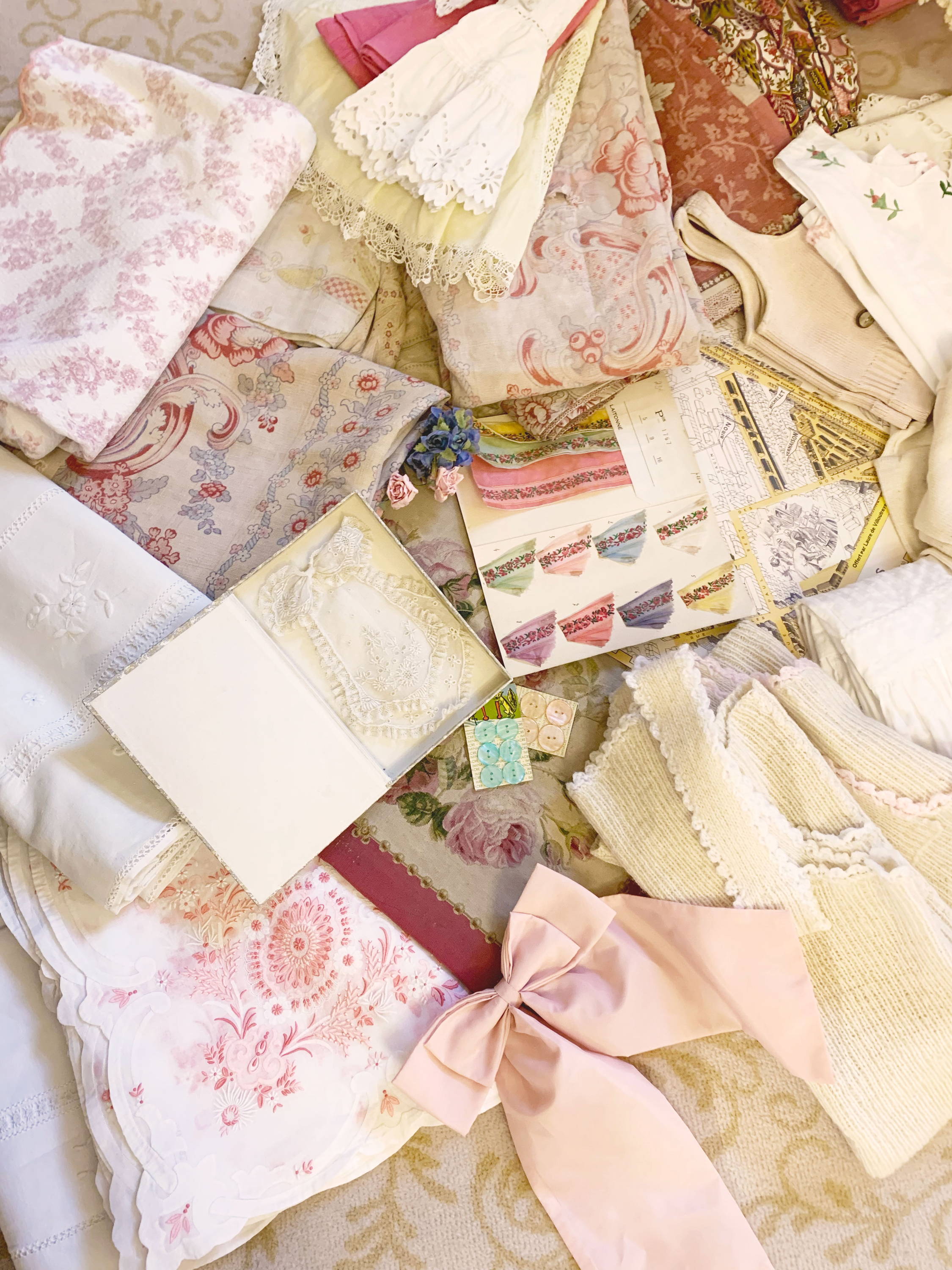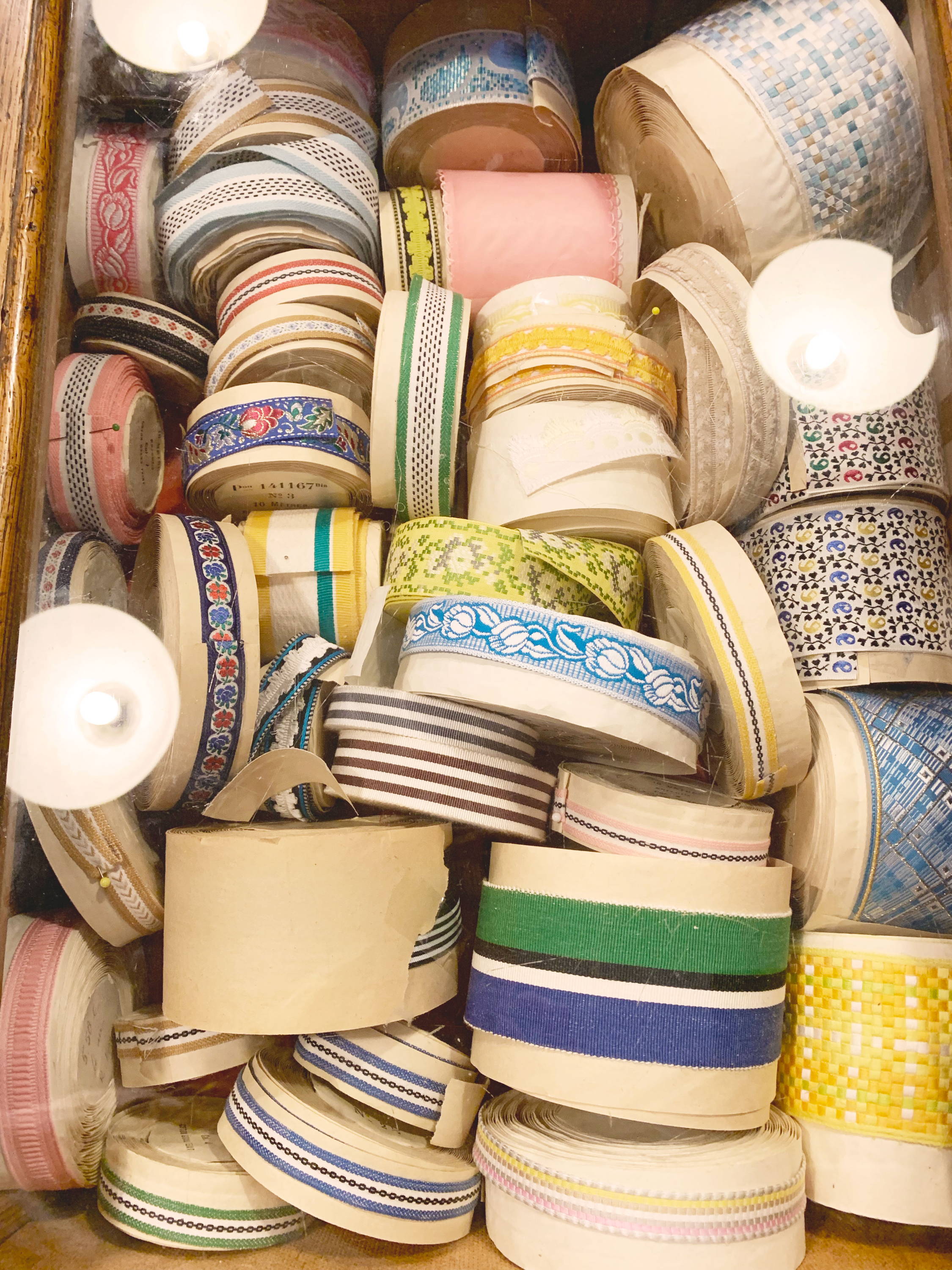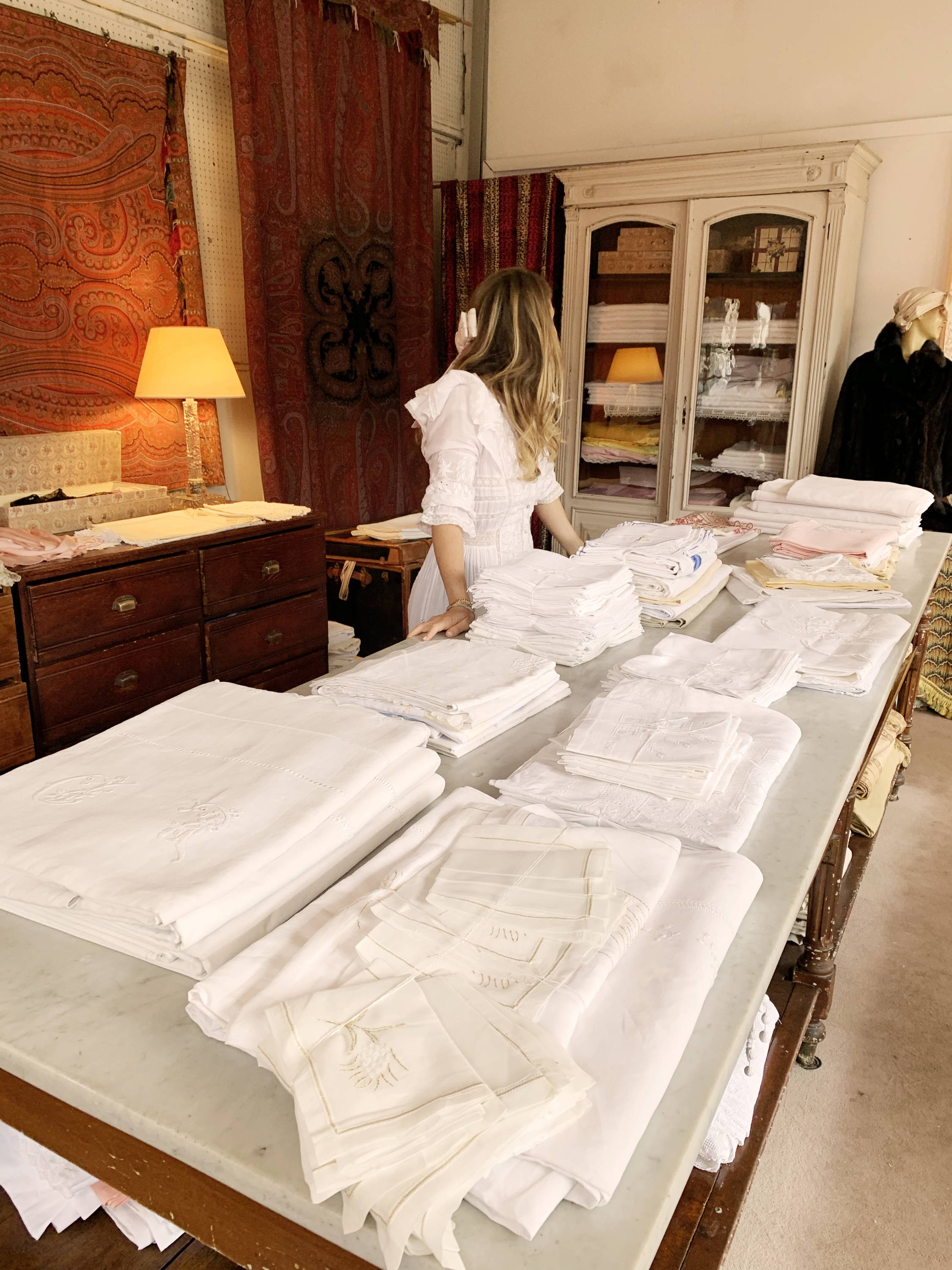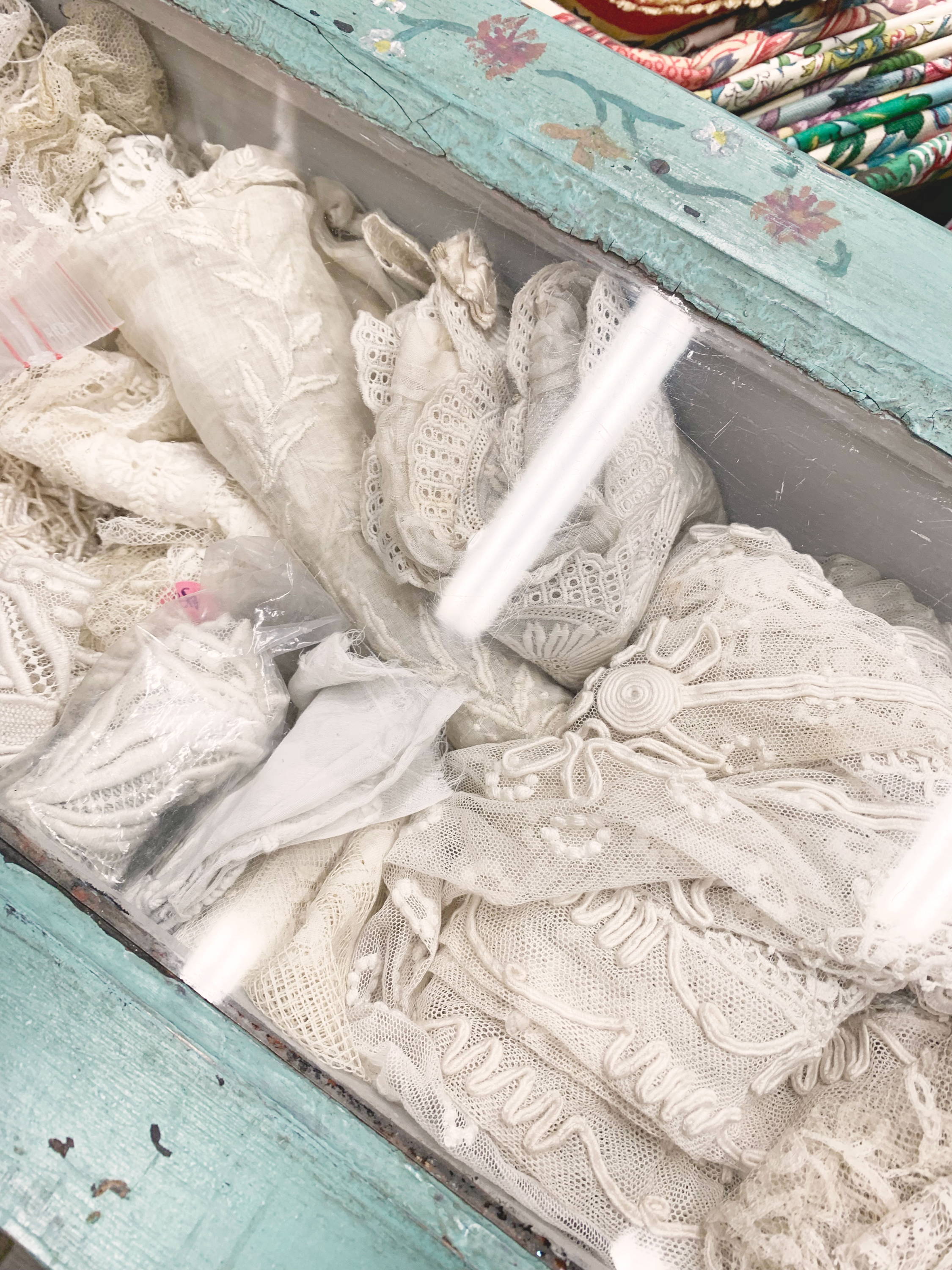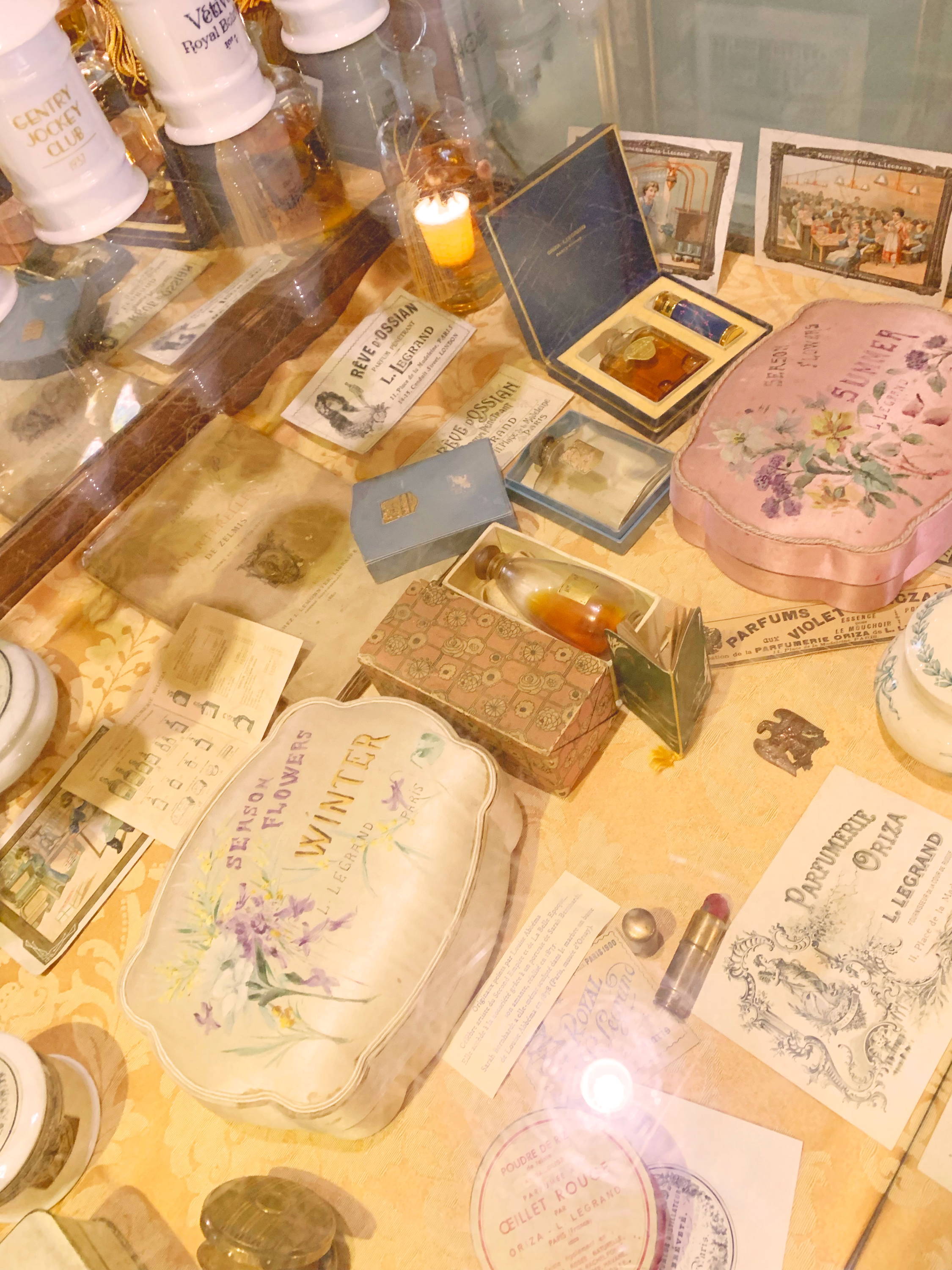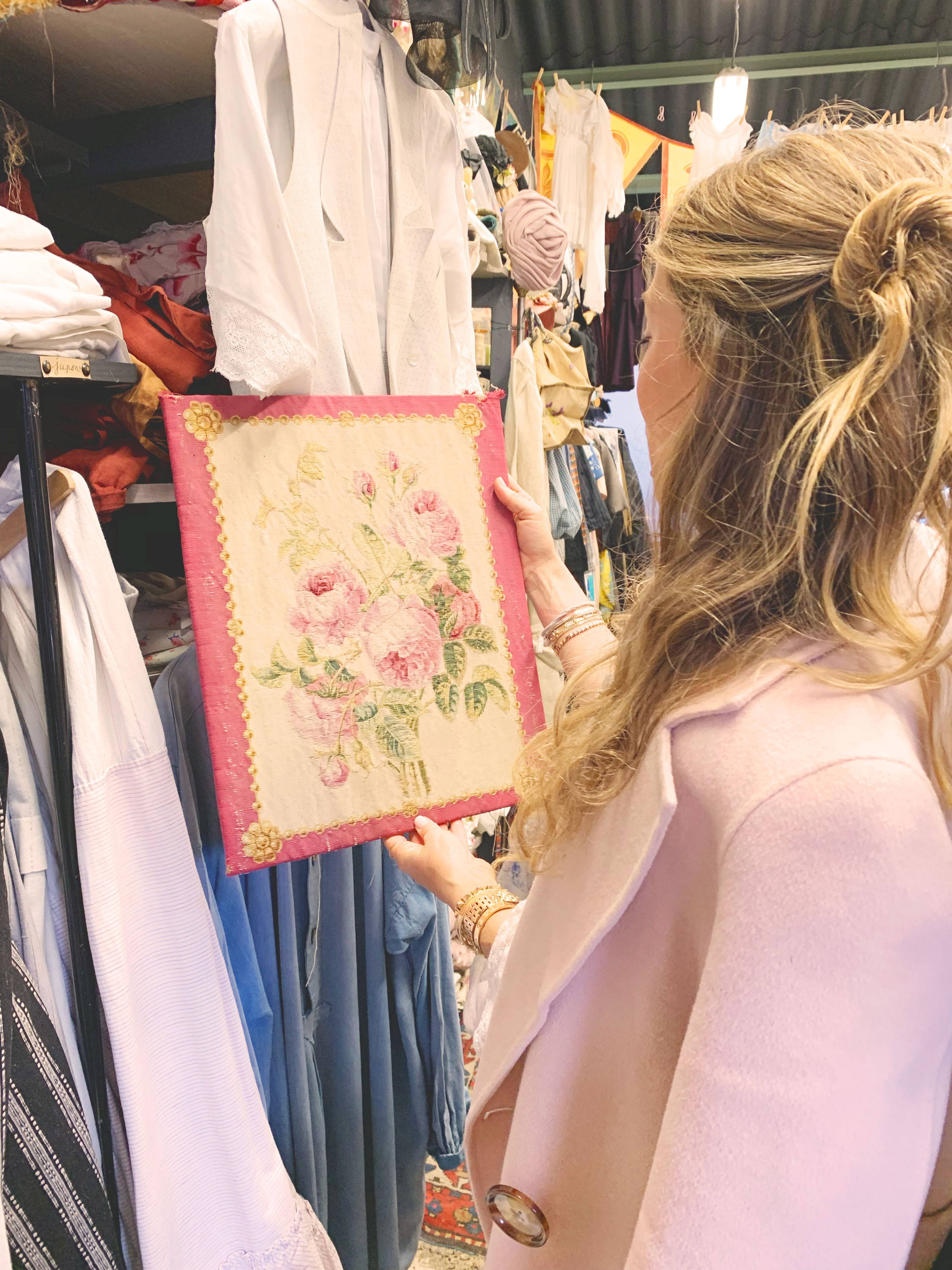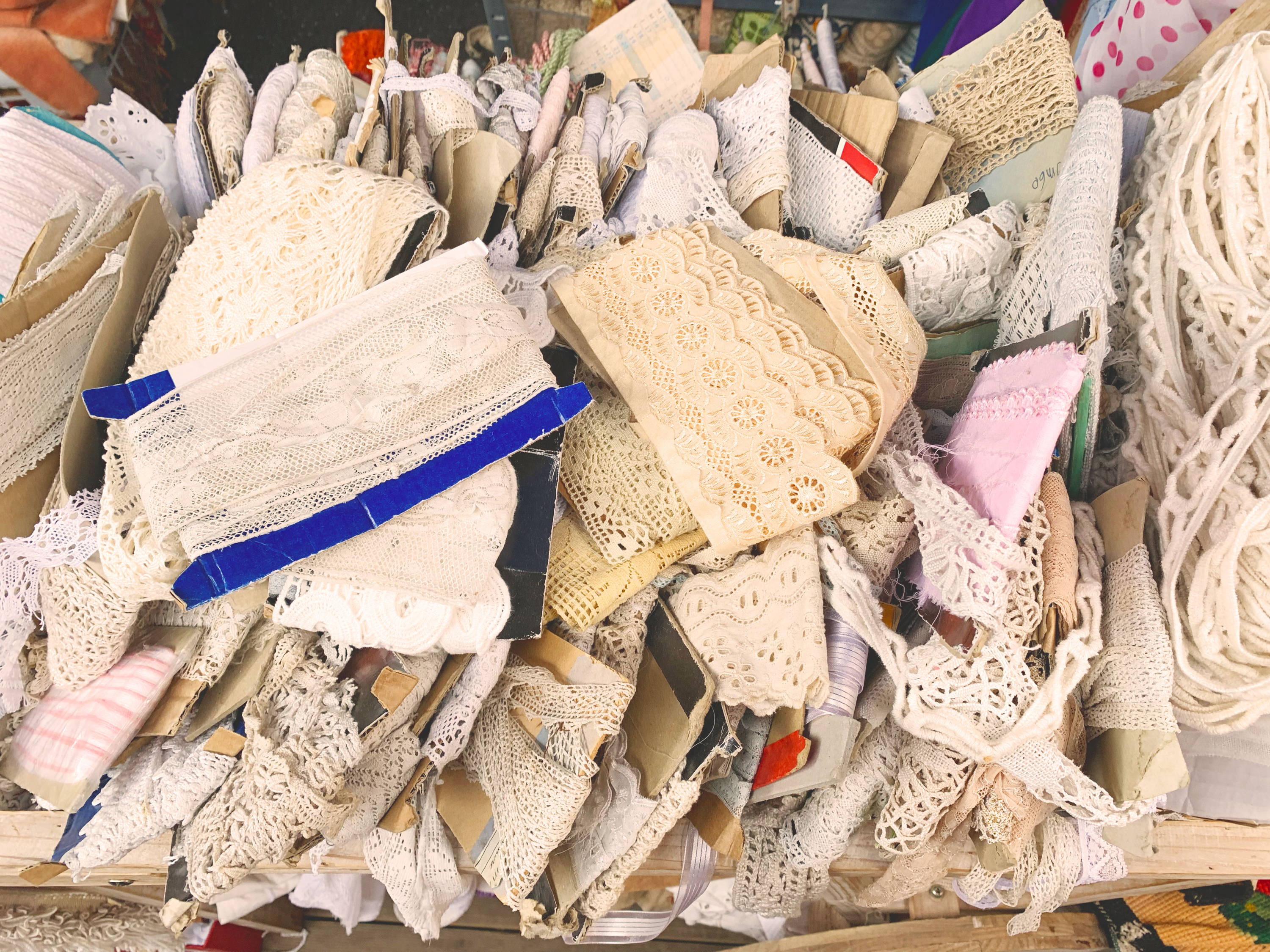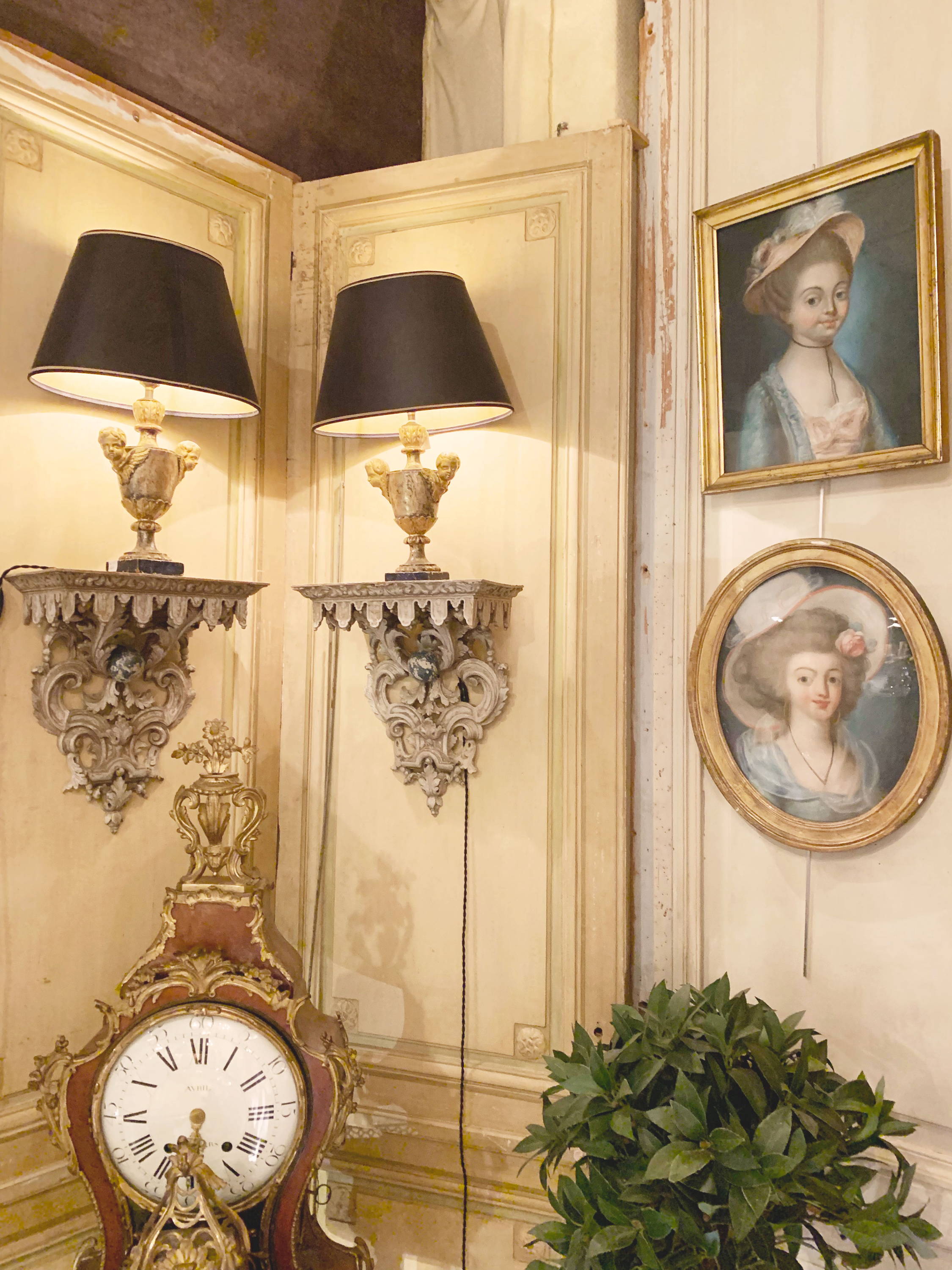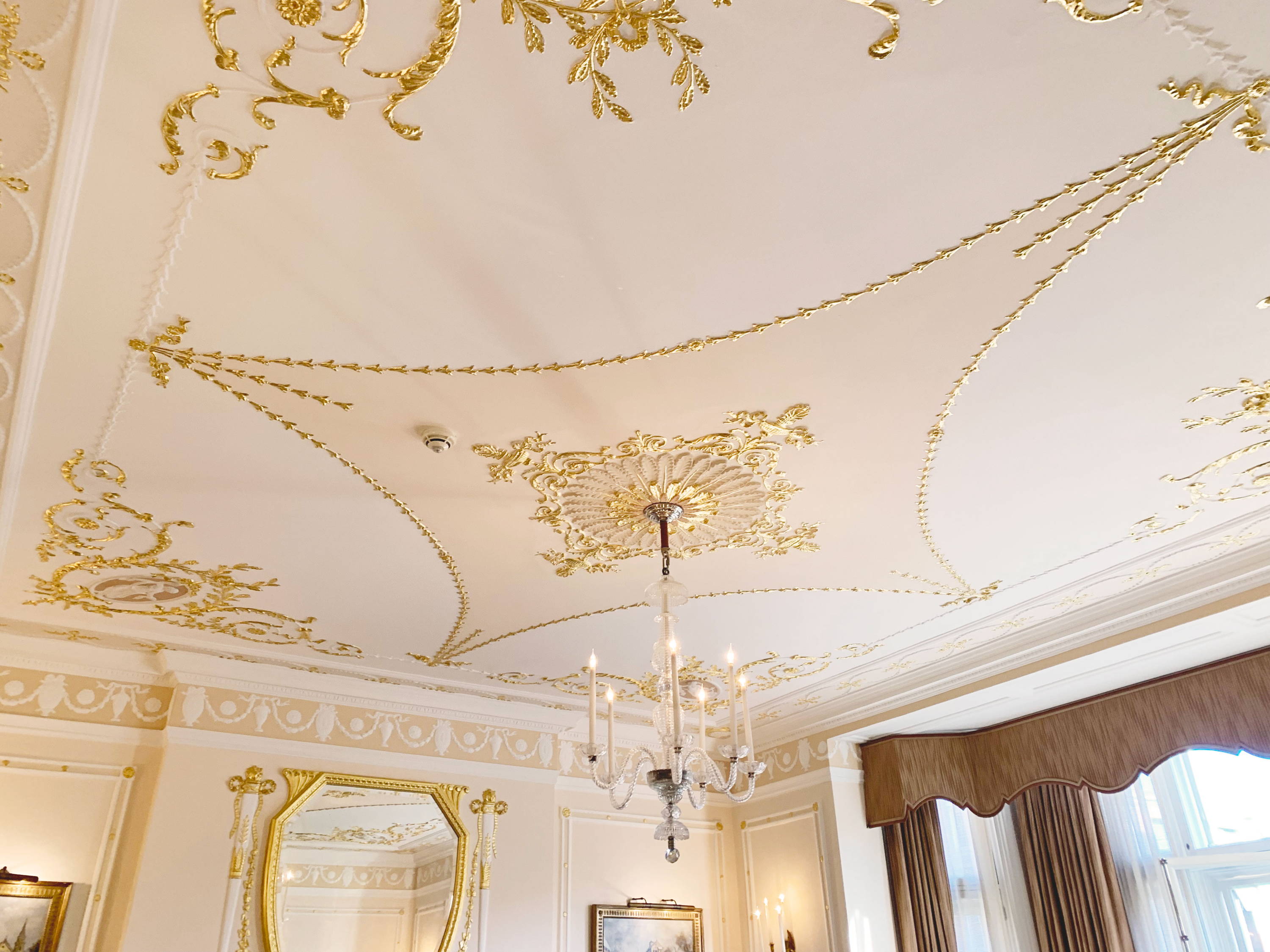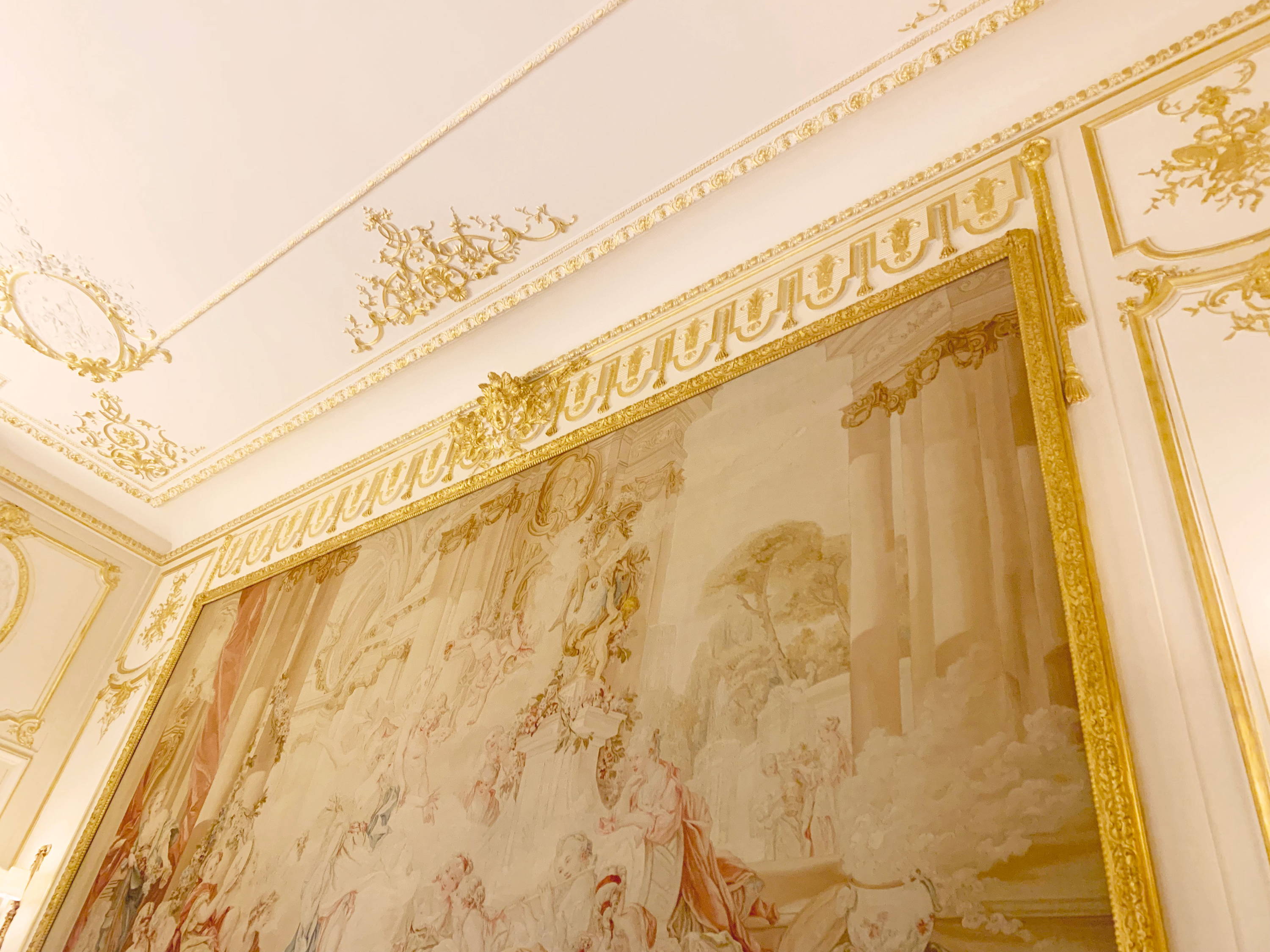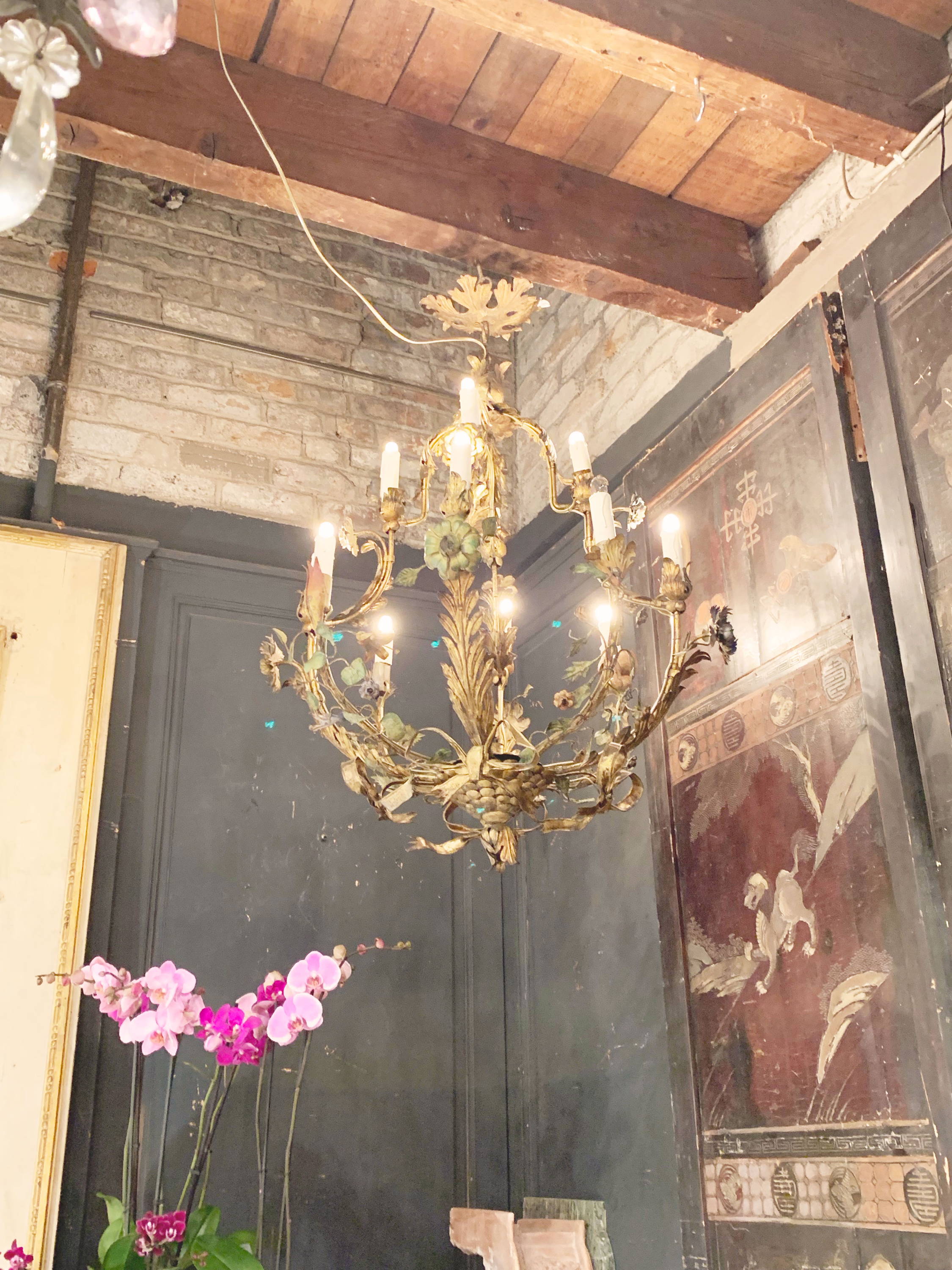 Alongside our regular collection, we'll be customizing one-of-a-kind vintage pieces especially for the store and our Manhattan-based devotees seeking something a little more bespoke.
Plus, we've stocked the shop with an array of exclusive items such as customized one-of-a-kind vintage pieces featuring Rebecca's love of vintage, hand-painted stationery from Stephanie Fishwick, Oriza perfume, hand tie-dyed sweatshirts plus beautiful organza dresses.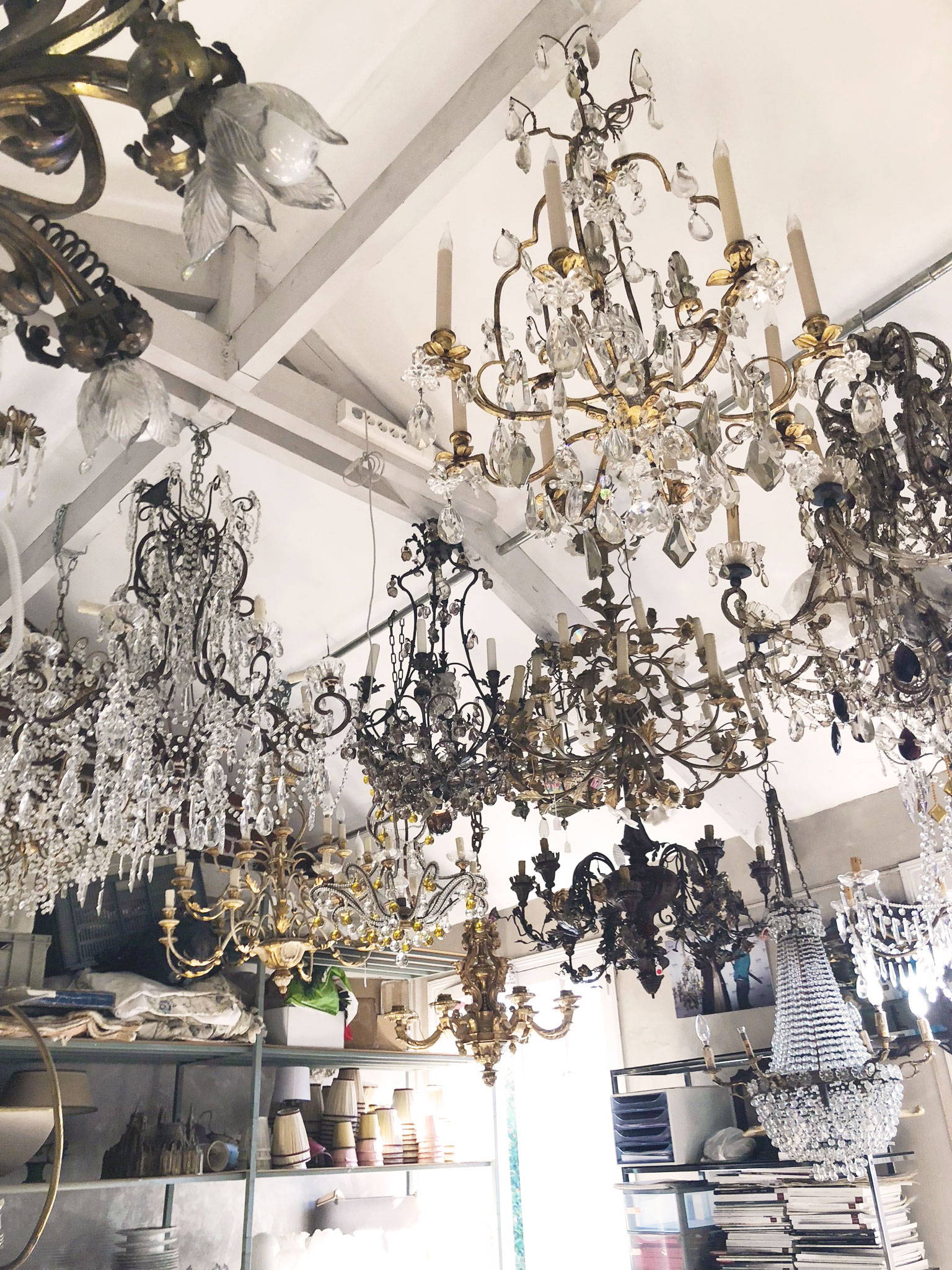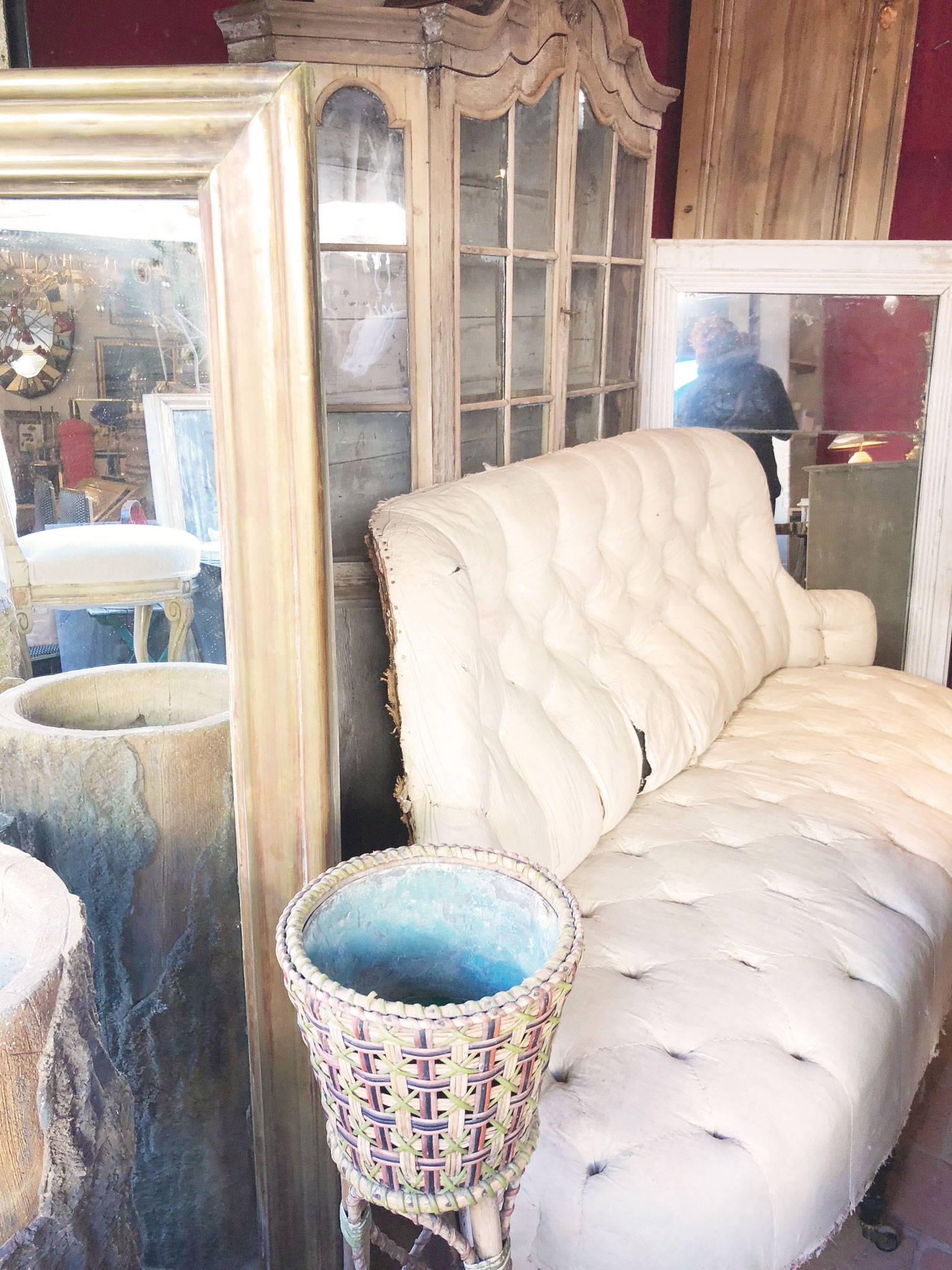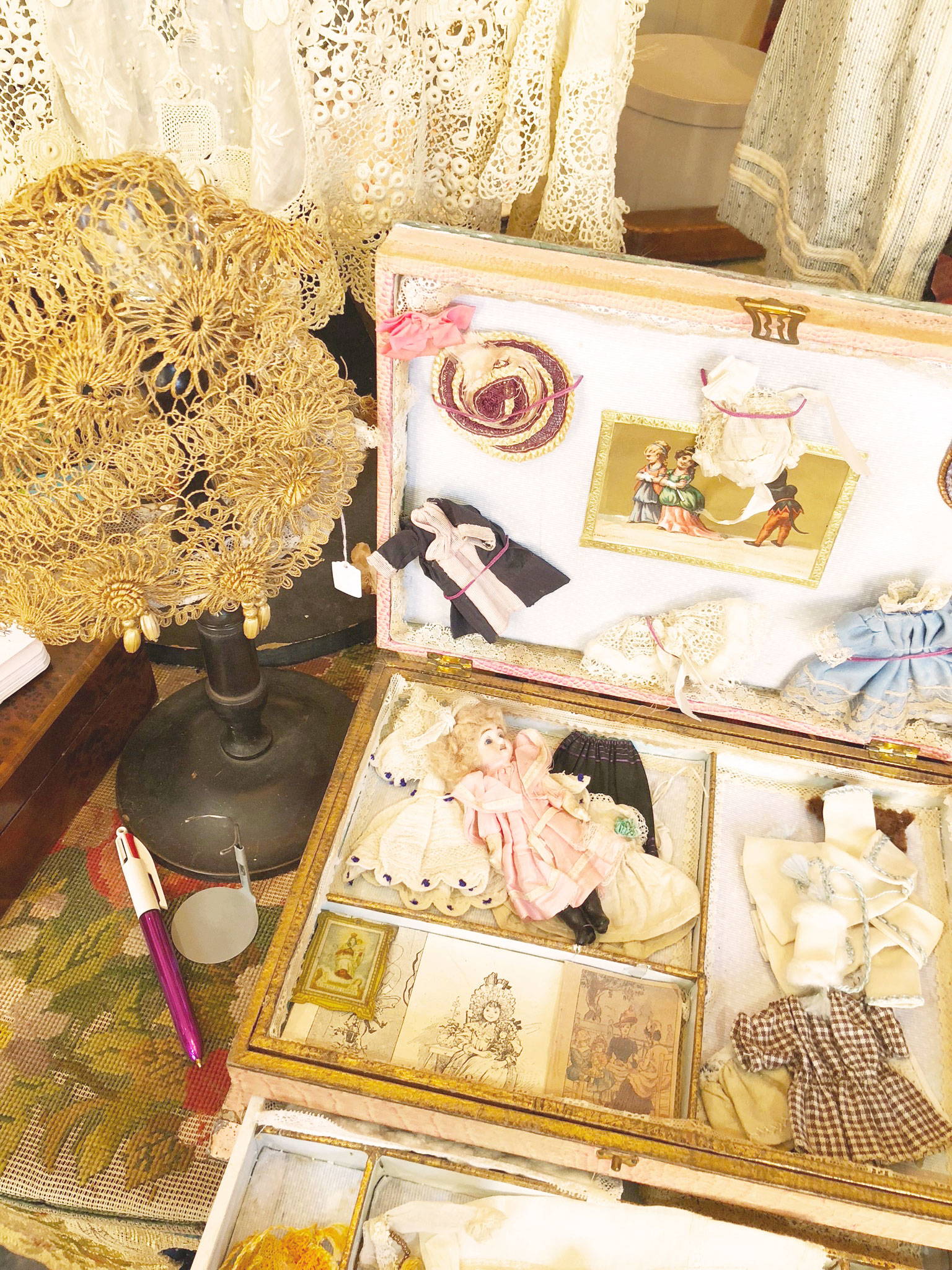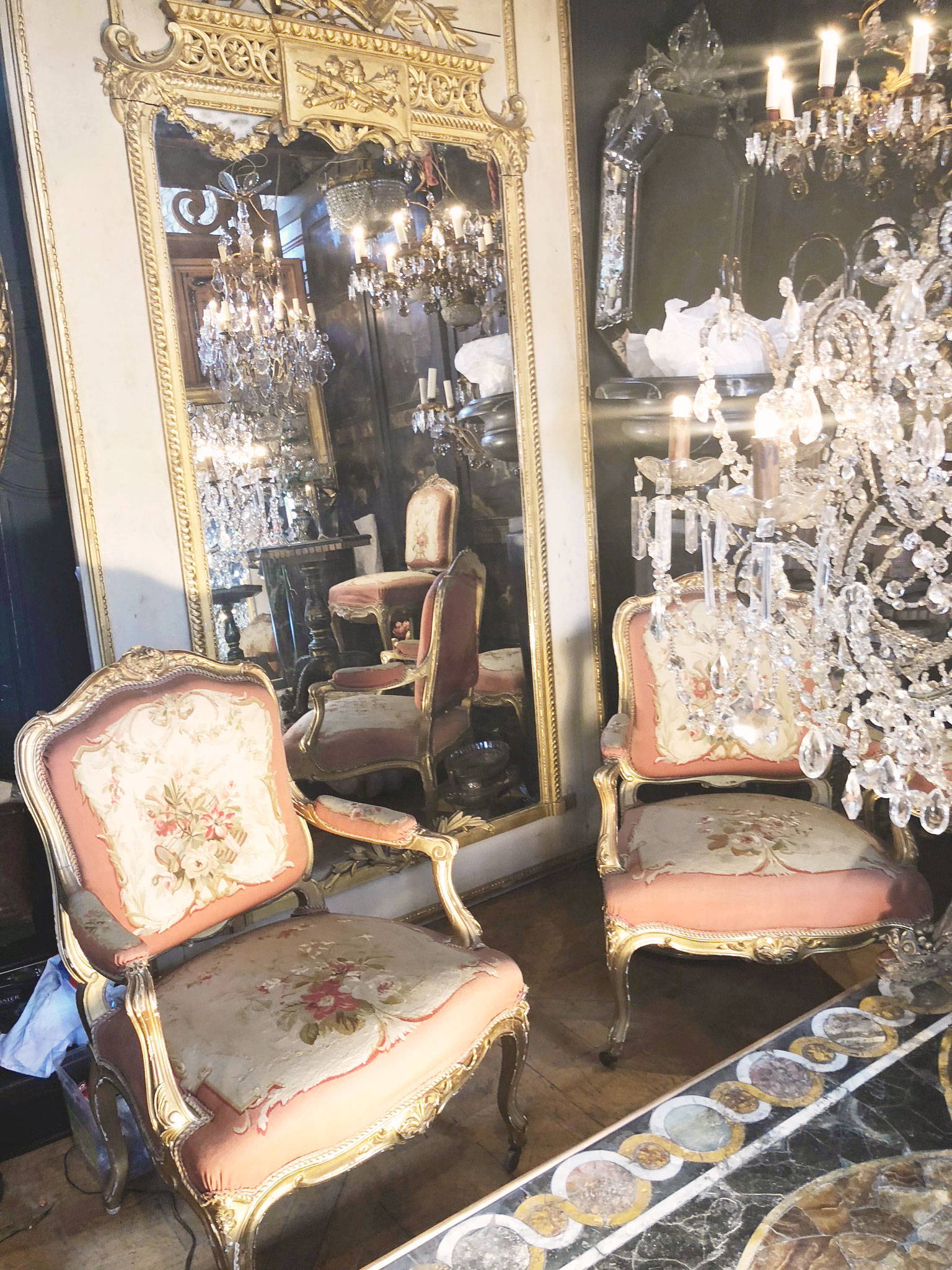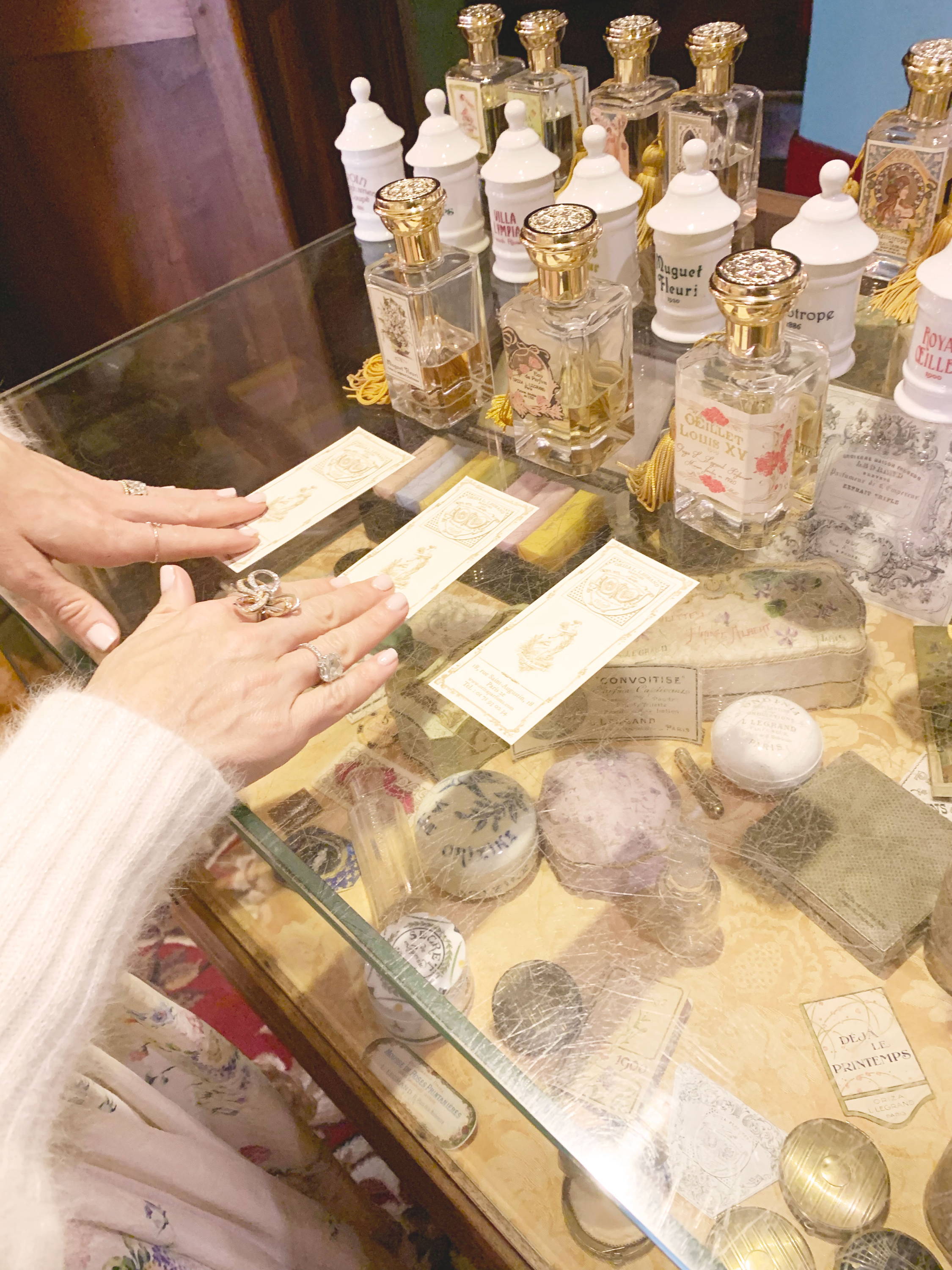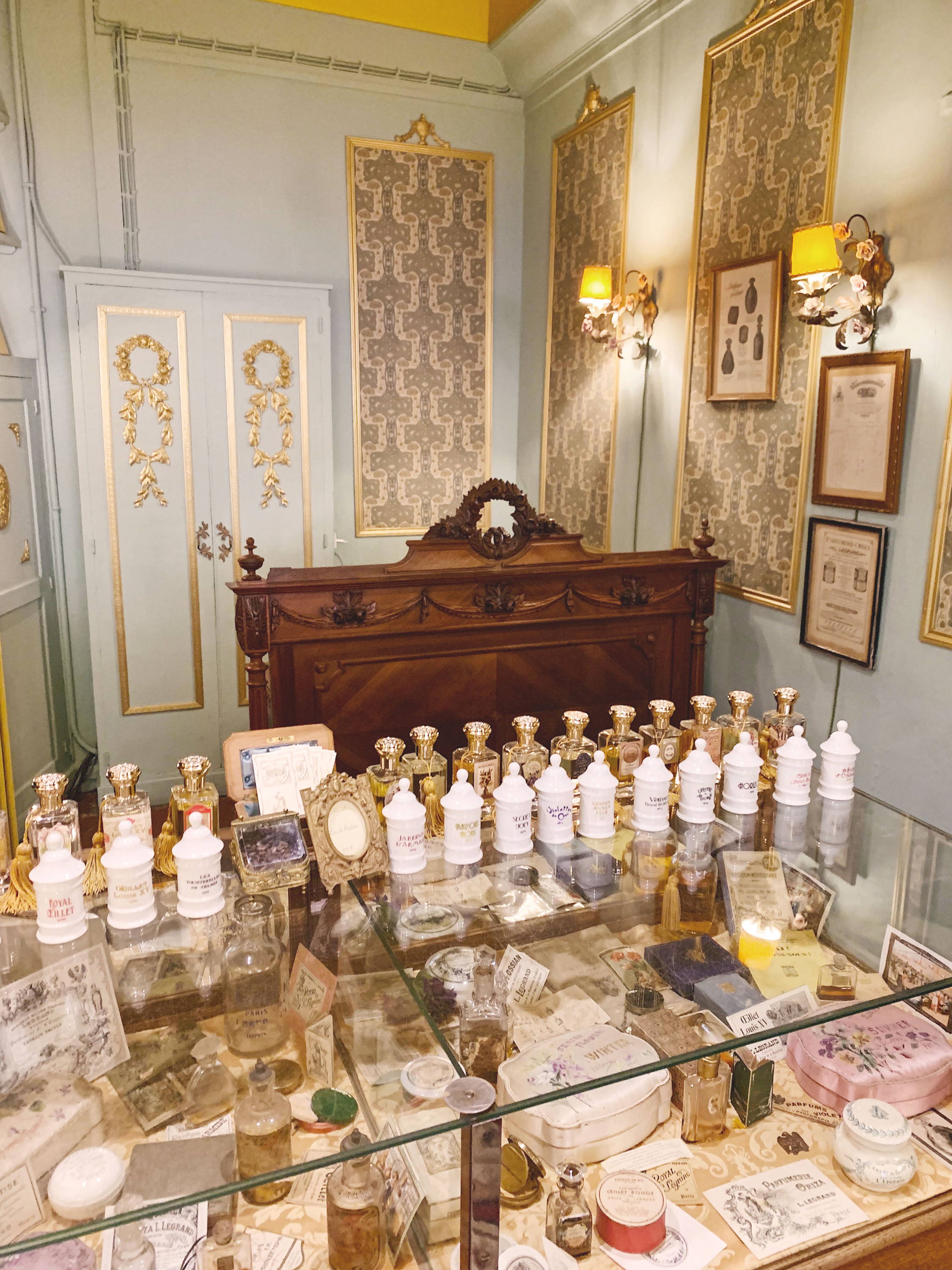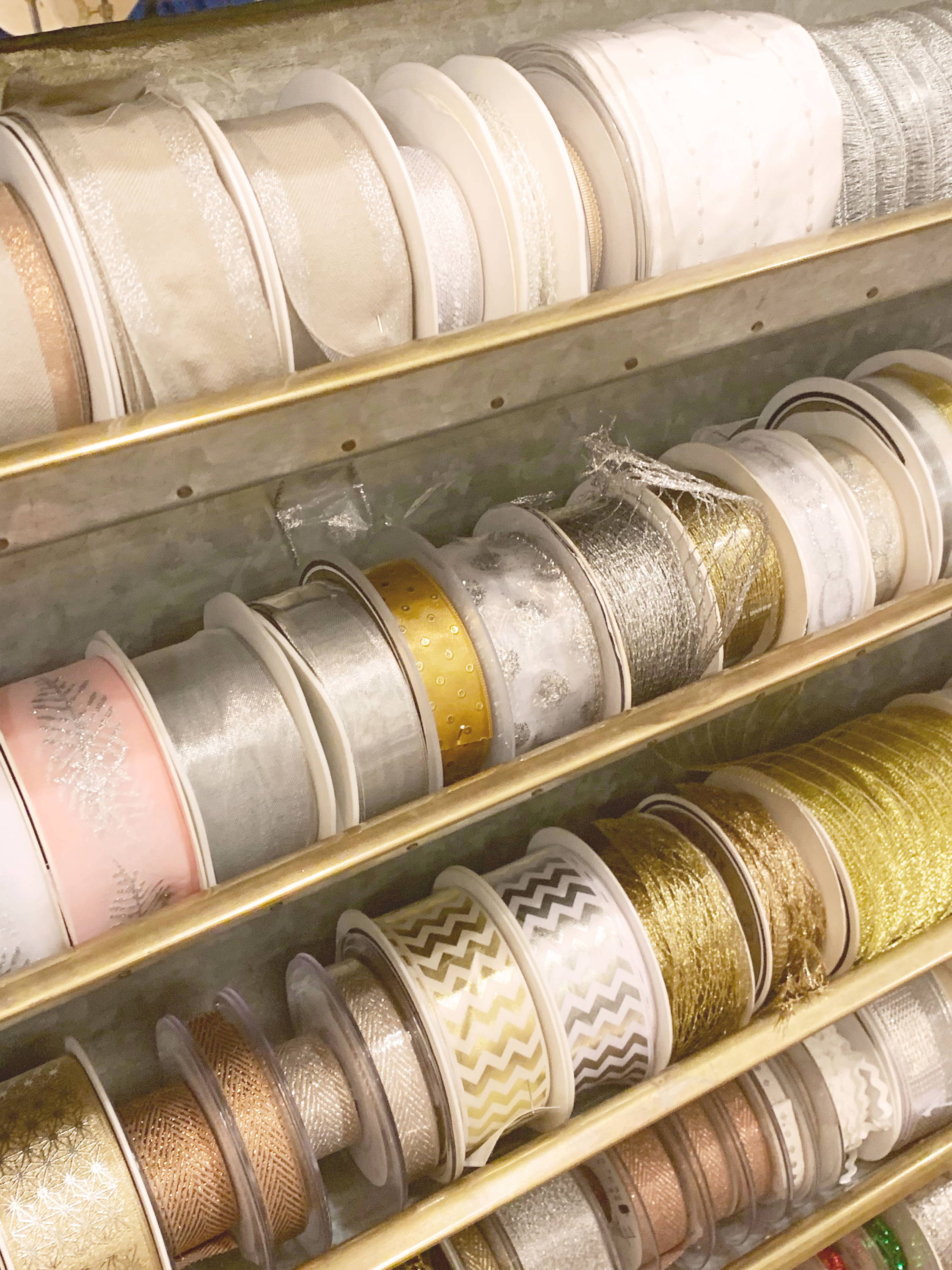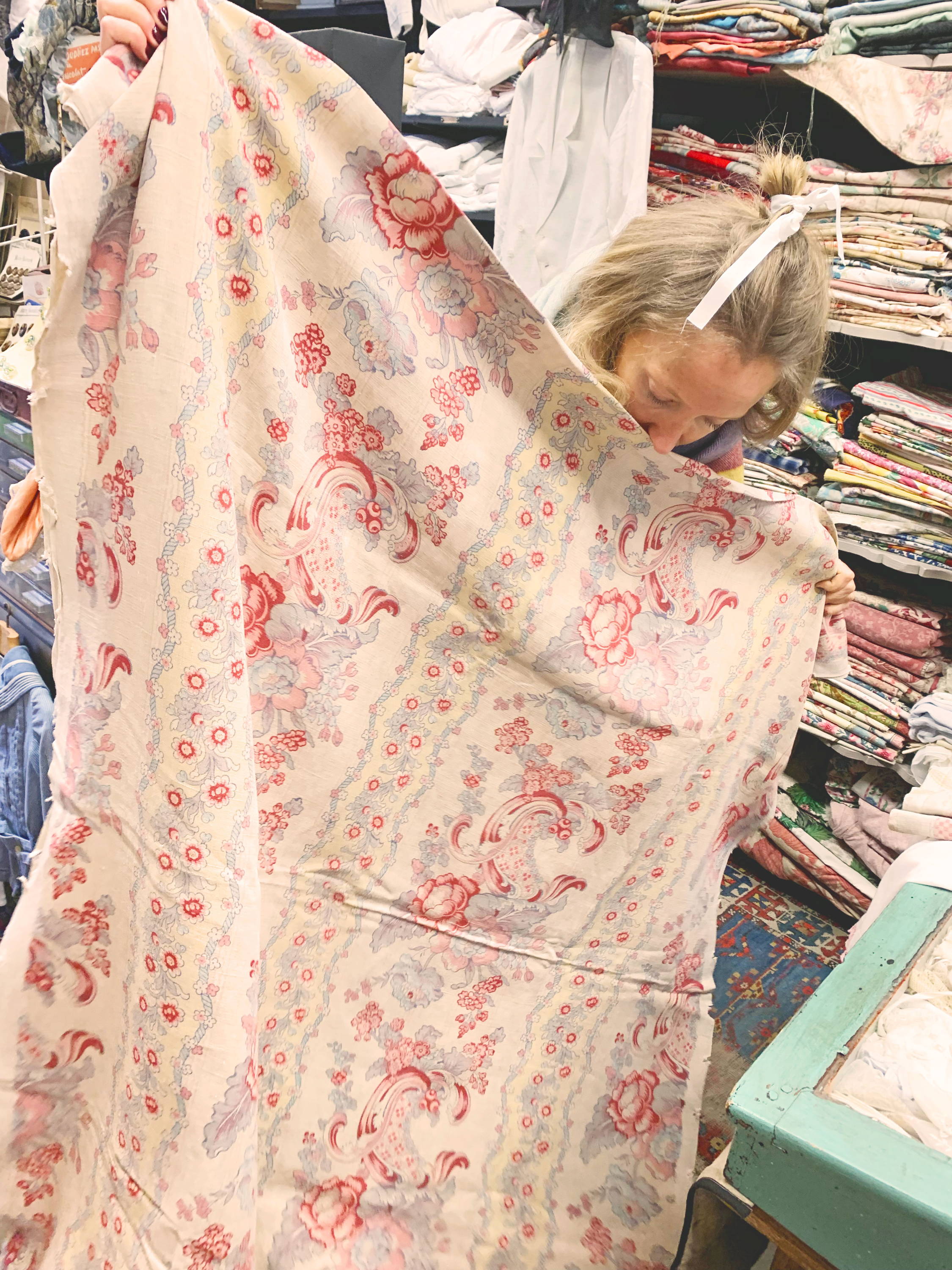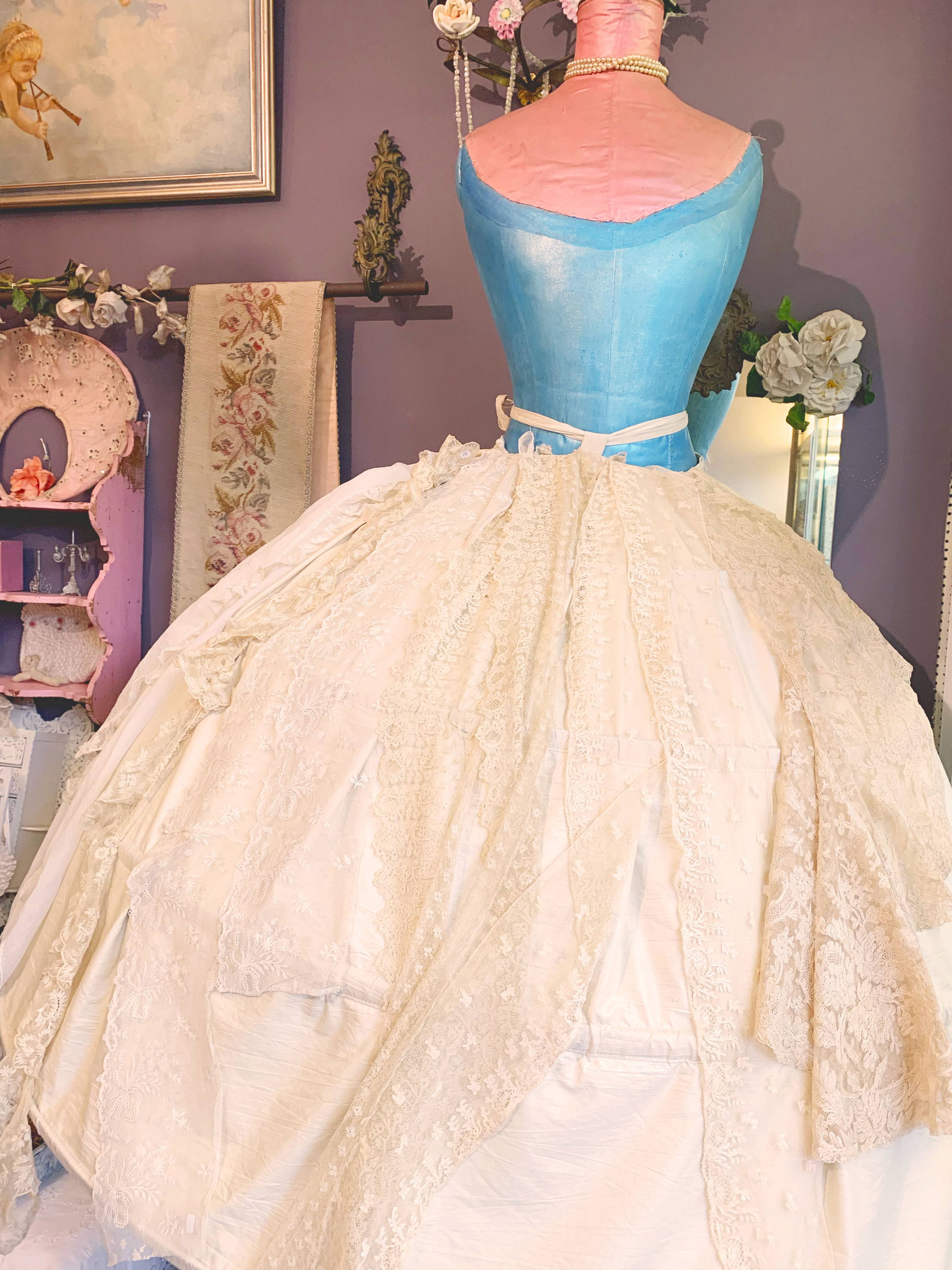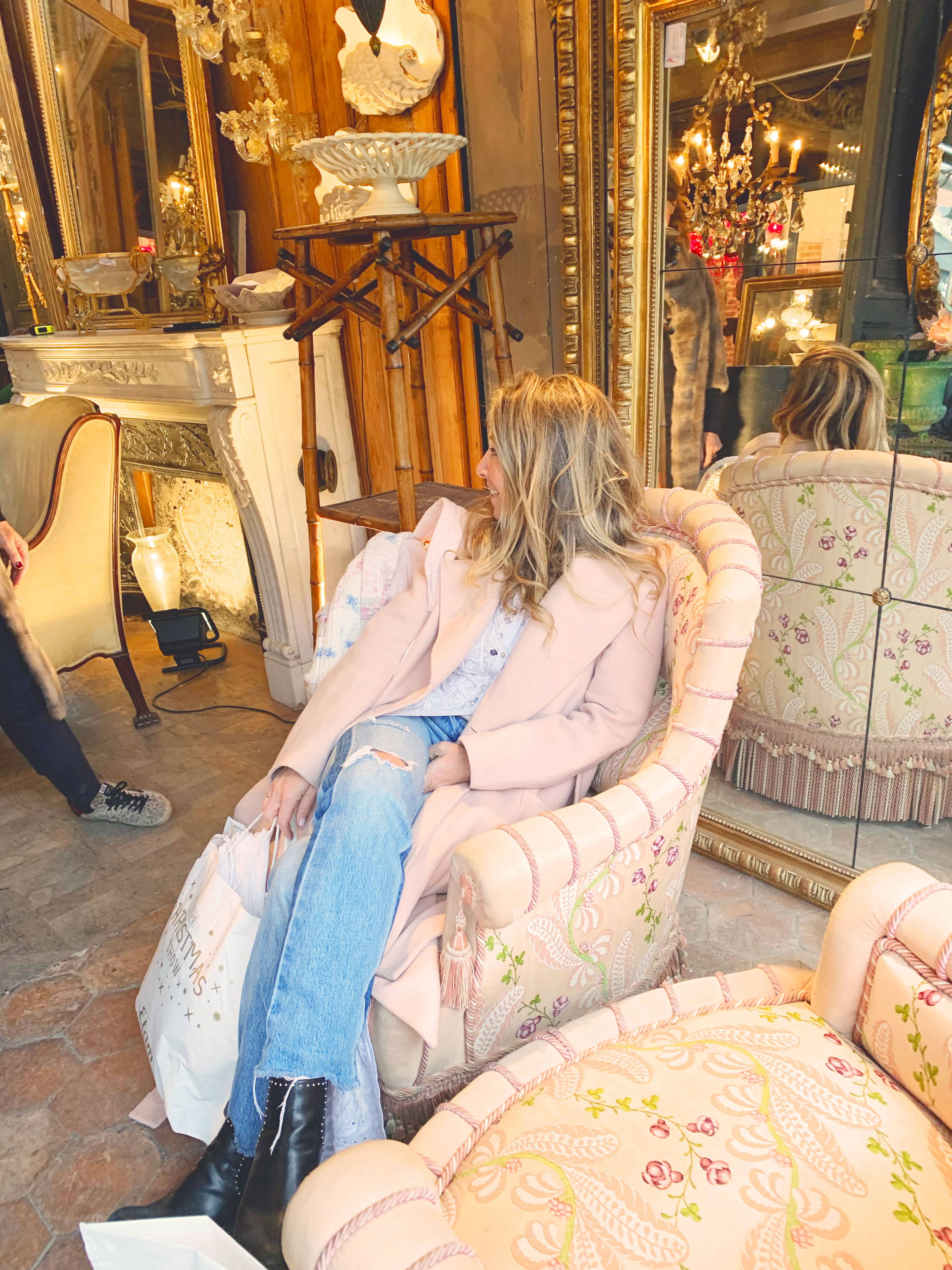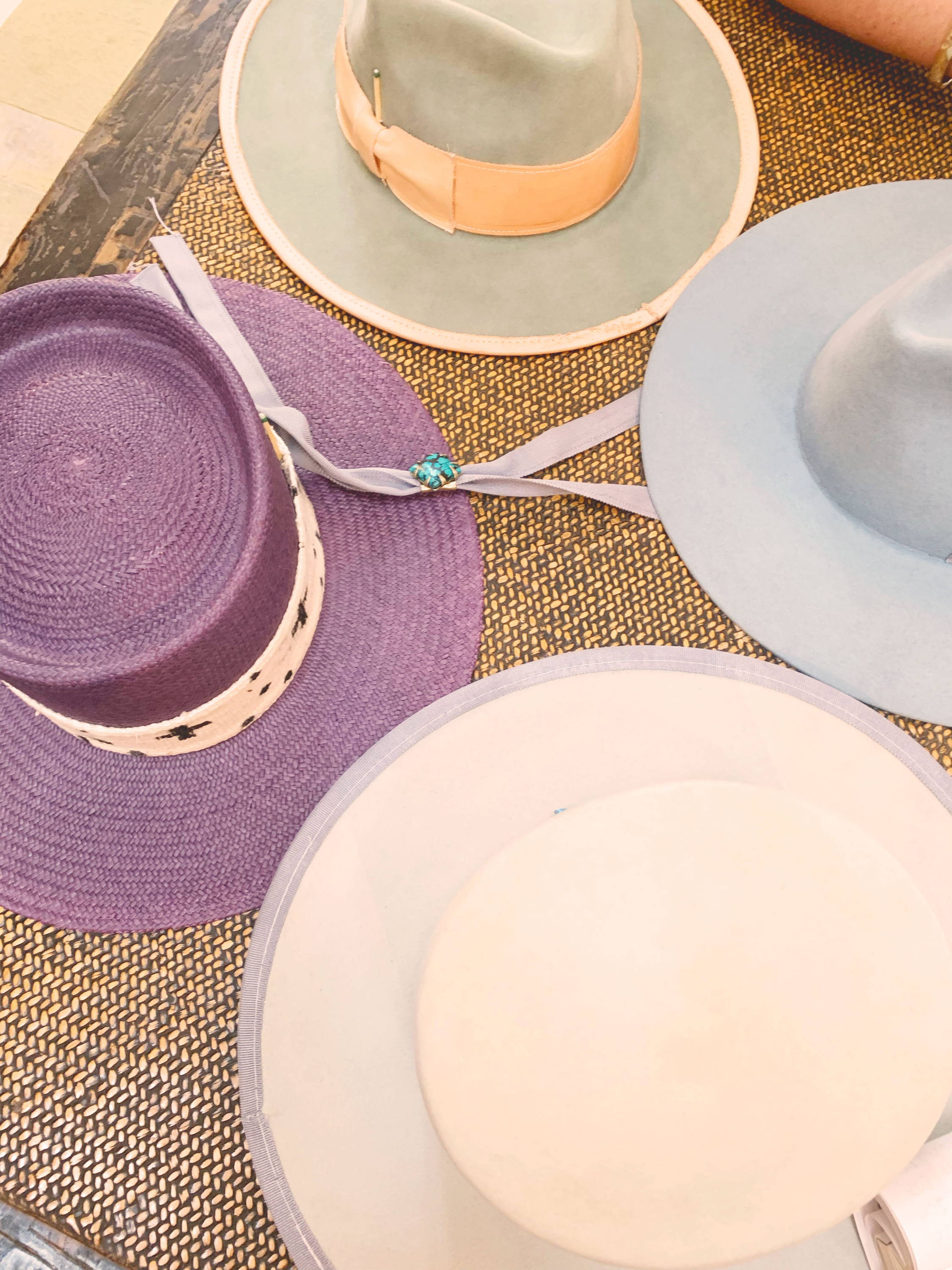 "I think I was a lady working in a ribbon shop in the 1800s in my past life."