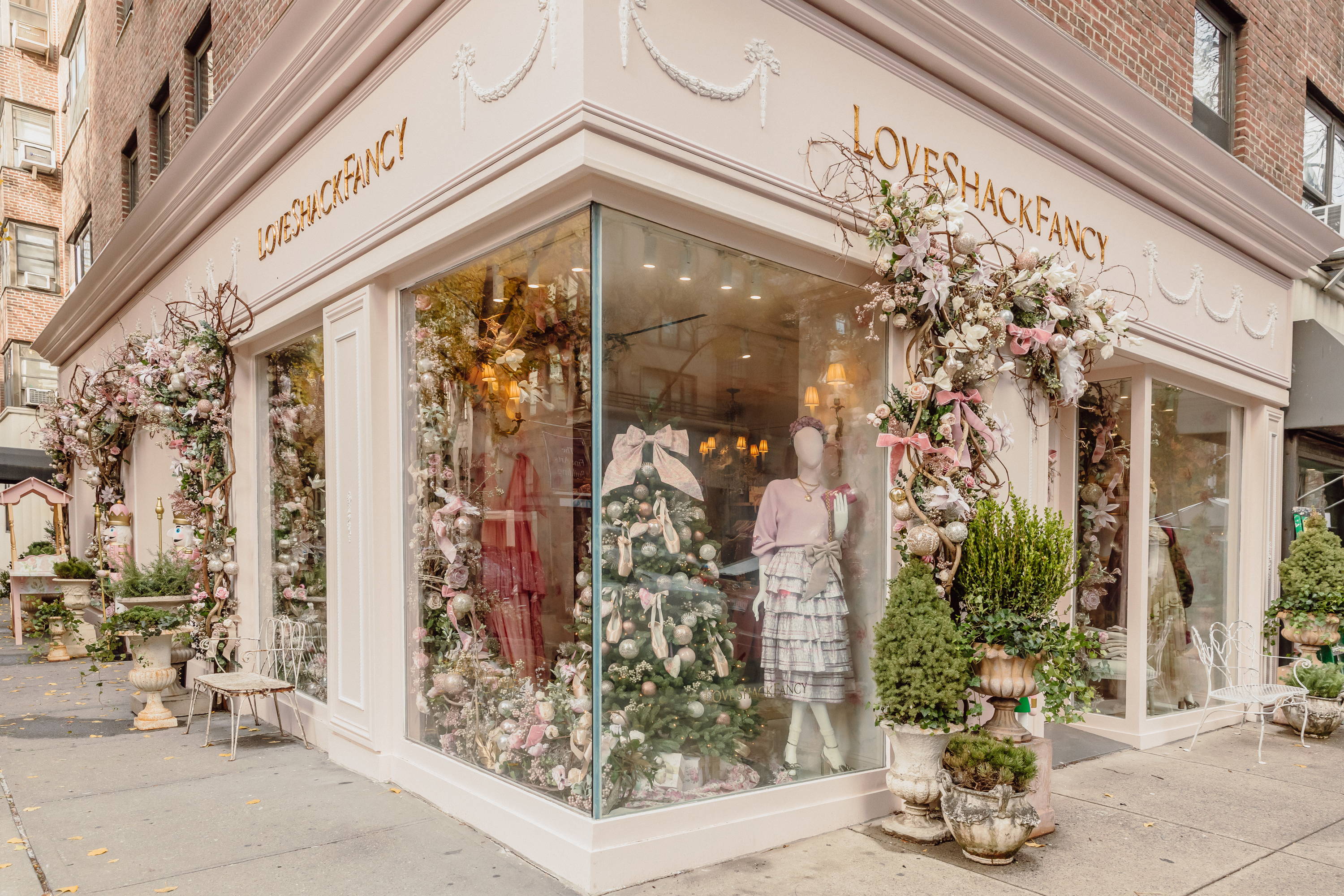 Greetings From The Upper East Side
Blocks from where I grew up on the corner of 80th and Madison Avenue, our newest, most-loved boutique is a nostalgic throwback to my childhood on the Upper East Side.
Filled with countless memories of walking home from school or shopping with my mom and girlfriends. My dream is for generations of girls and women to make memories here, just as I did, for a lifetime to come.
I hope you love it as much as I do!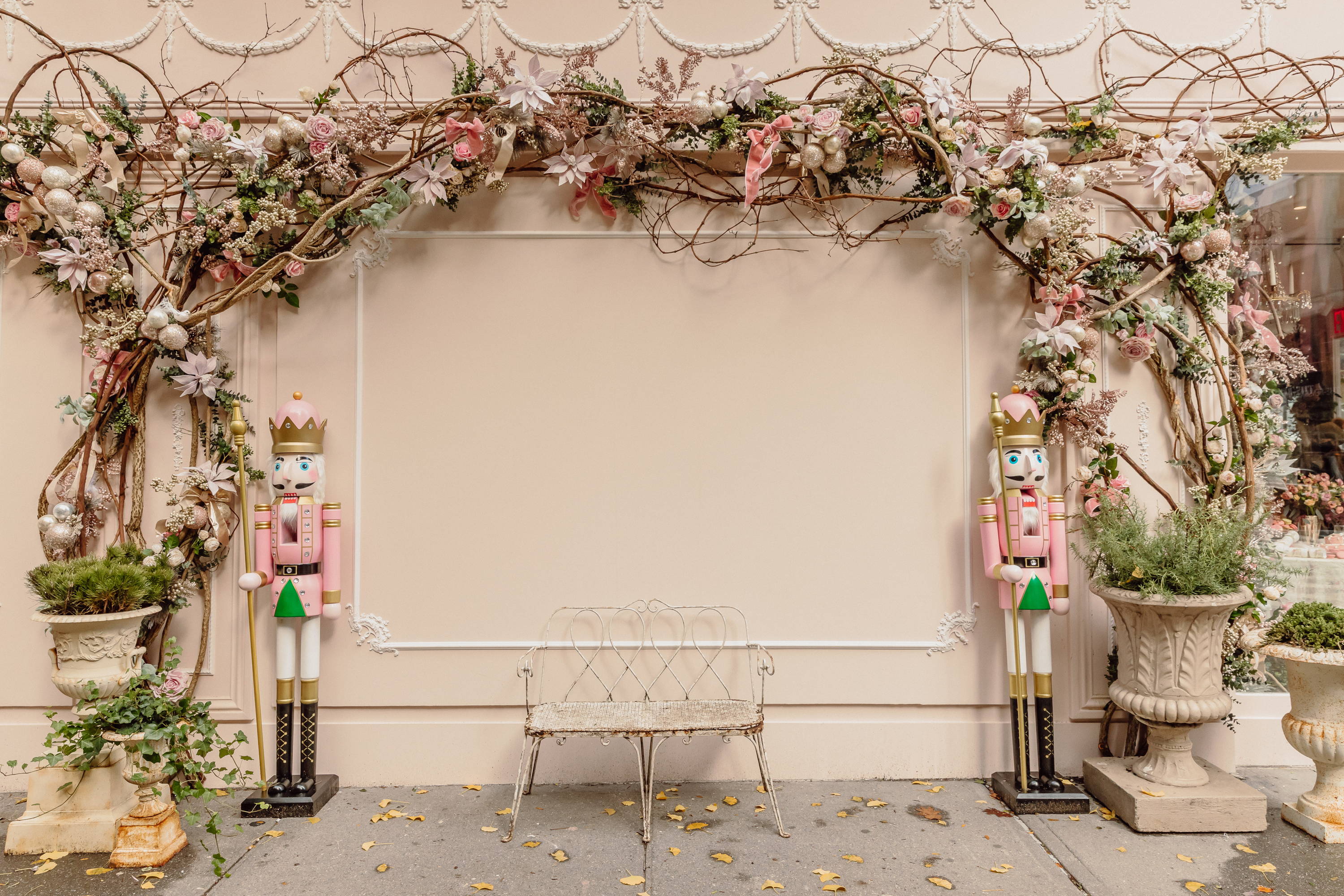 Upon Arrival
Covered in florals and life-size nutcrackers, our new boutique is rooted in the brilliance and romance of old-world New York.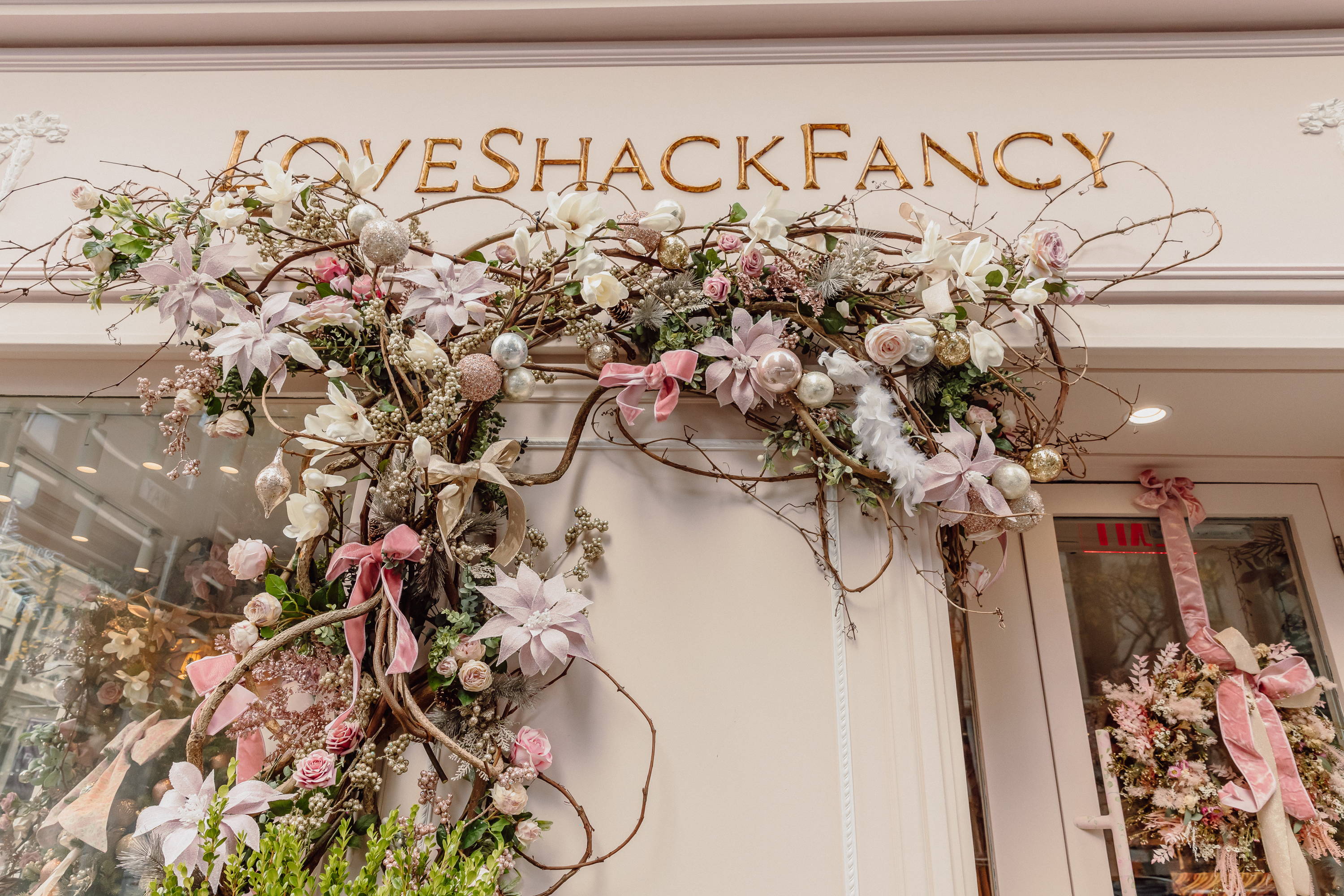 This wonderland, graced with holiday treasures, dreamy dresses, gems from all over the world, vintage bridal, and gorgeous one of a kind pieces, is a fairytale from the outside in.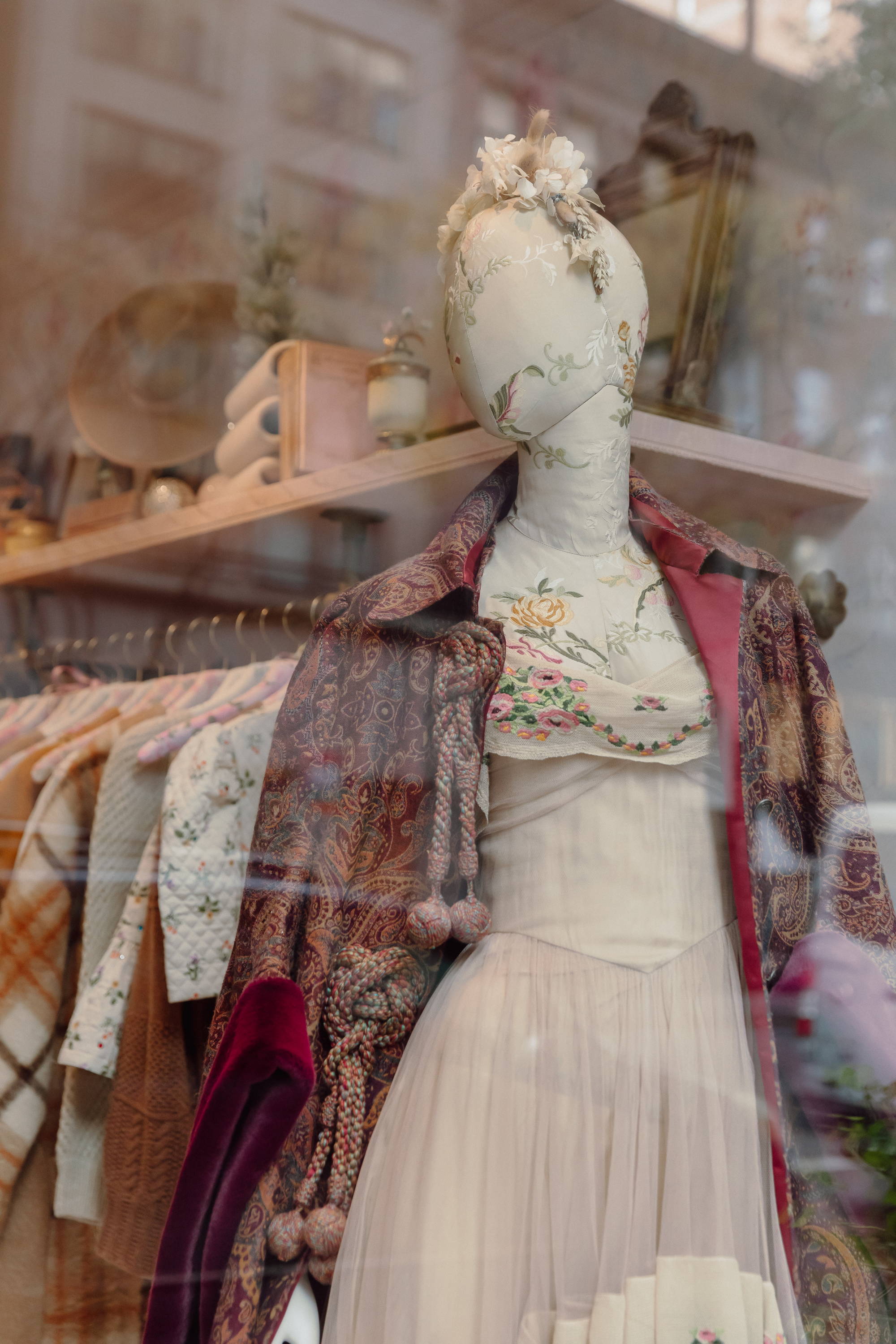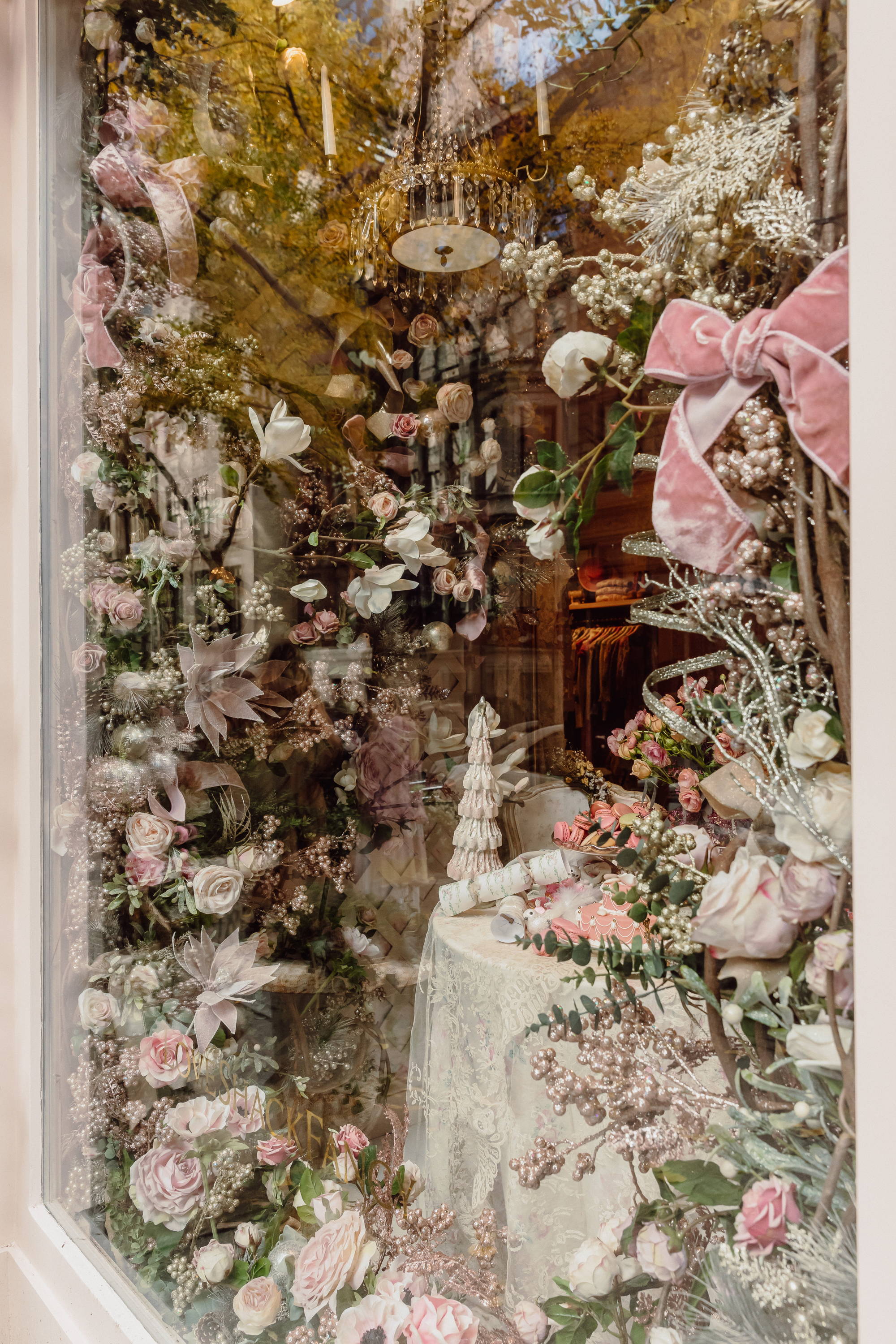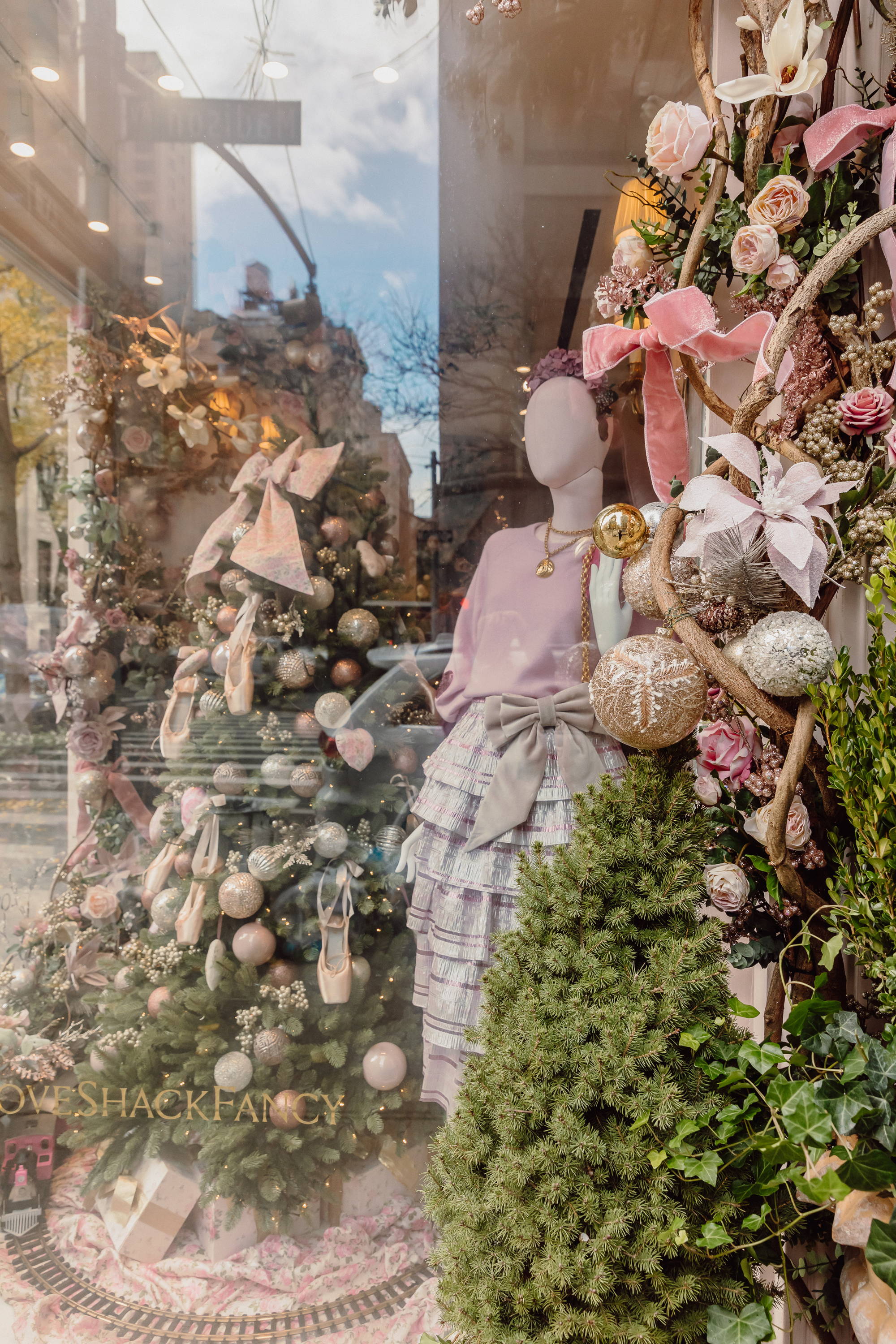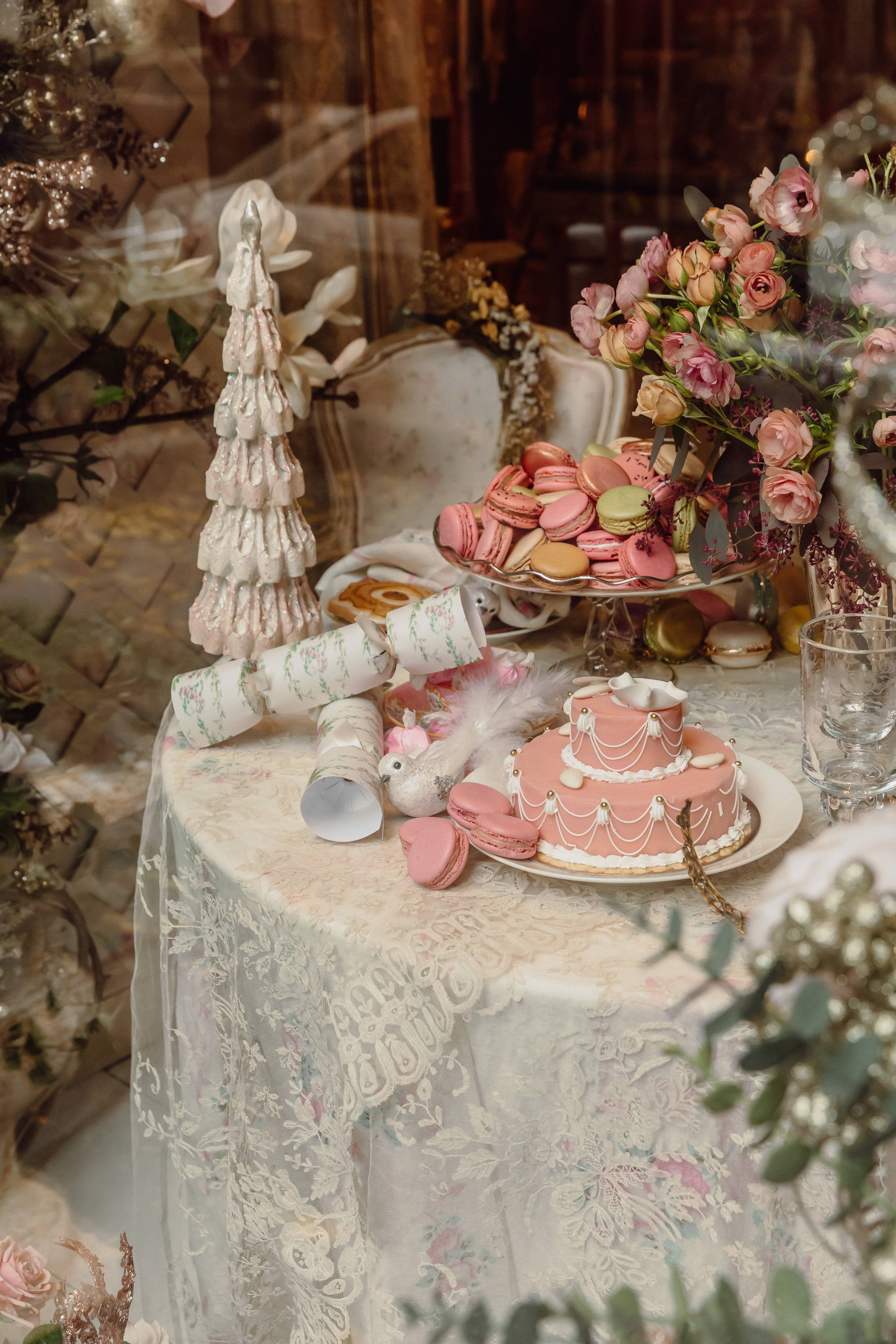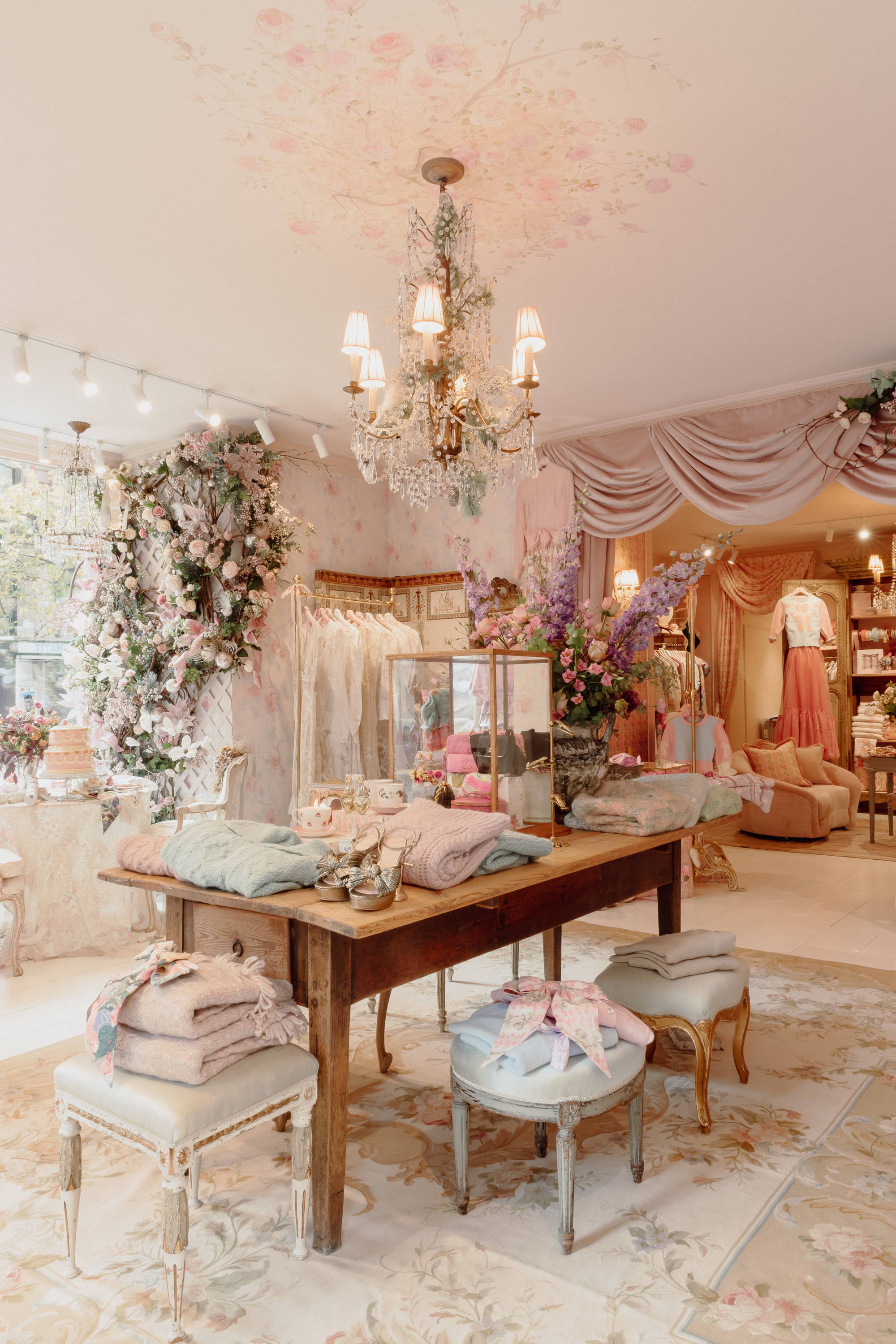 Home For The Holidays
The most magical time of the year, our little boutique is set for the holidays, covered in heavenly handmade wreaths, massive bows, a ballerina and nutcracker themed tree, tea-party perfect macaroons, and dreamy Christmas windows.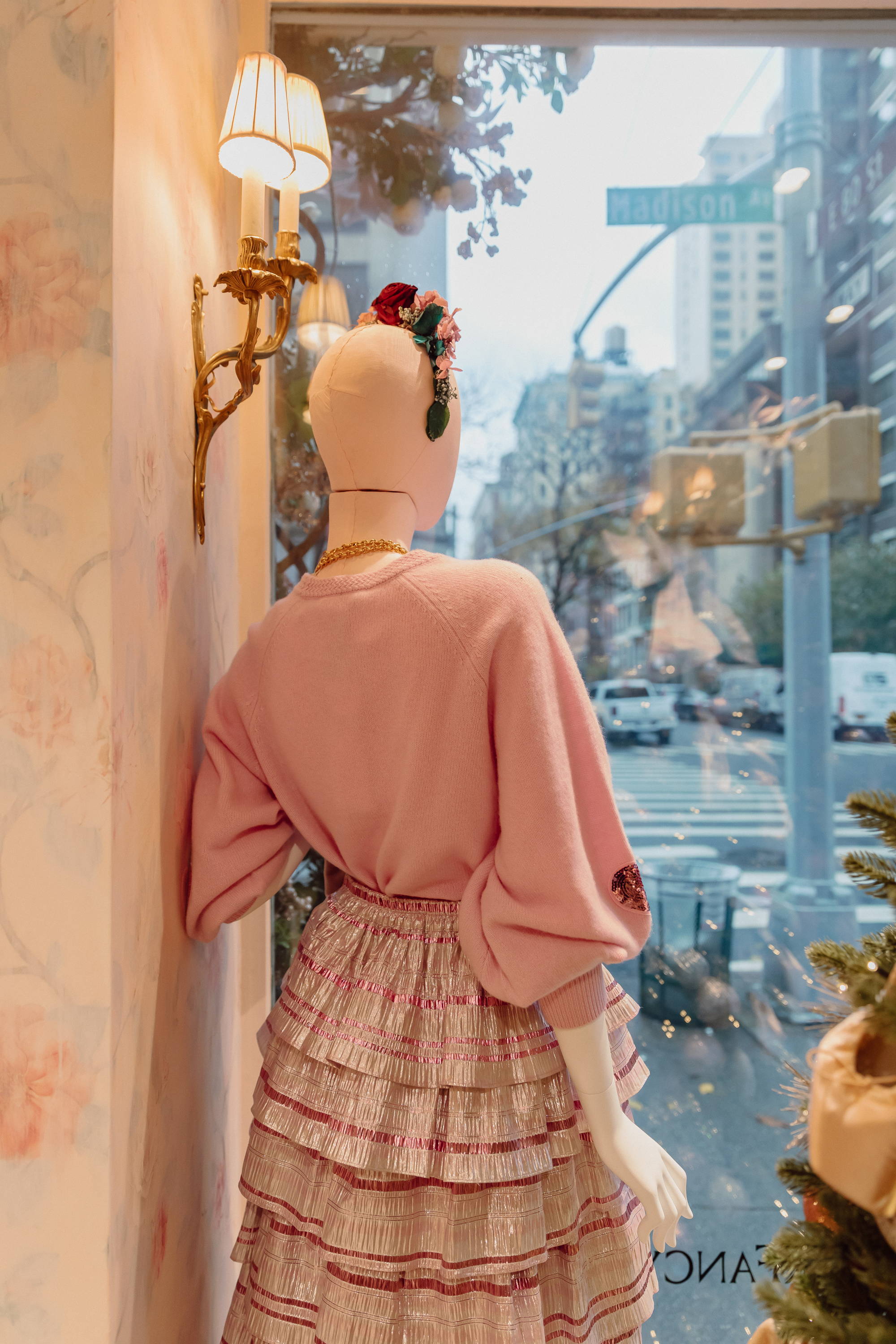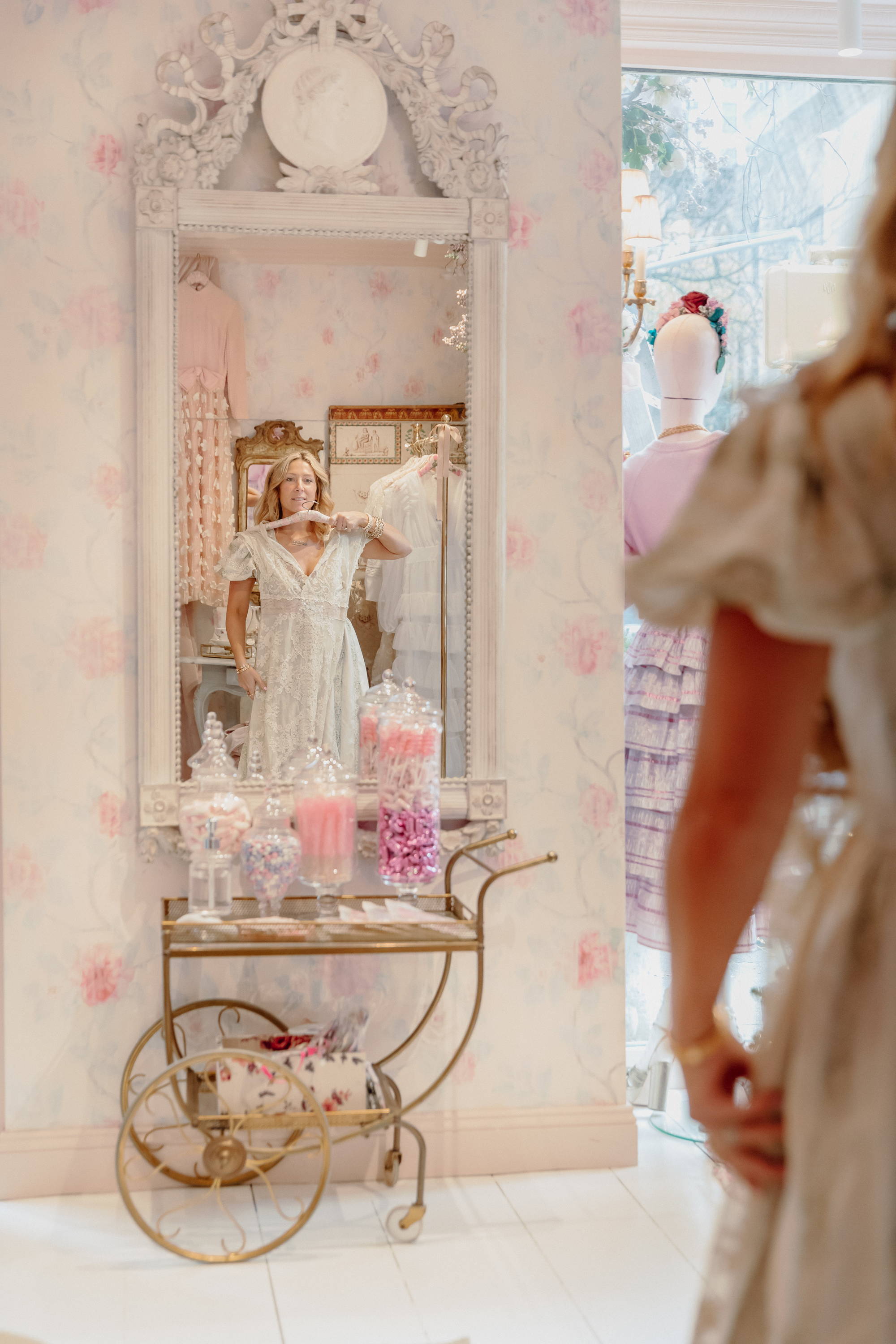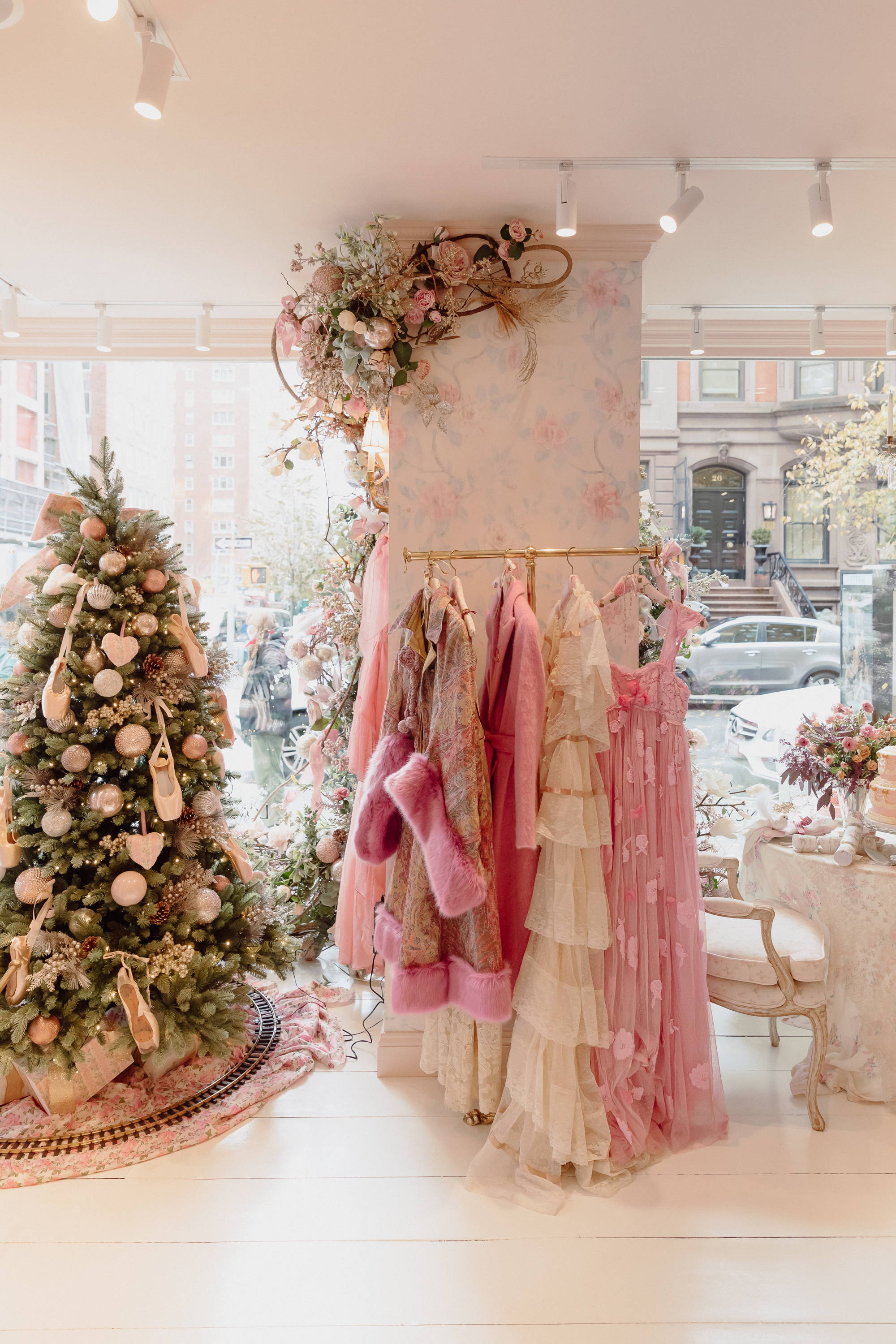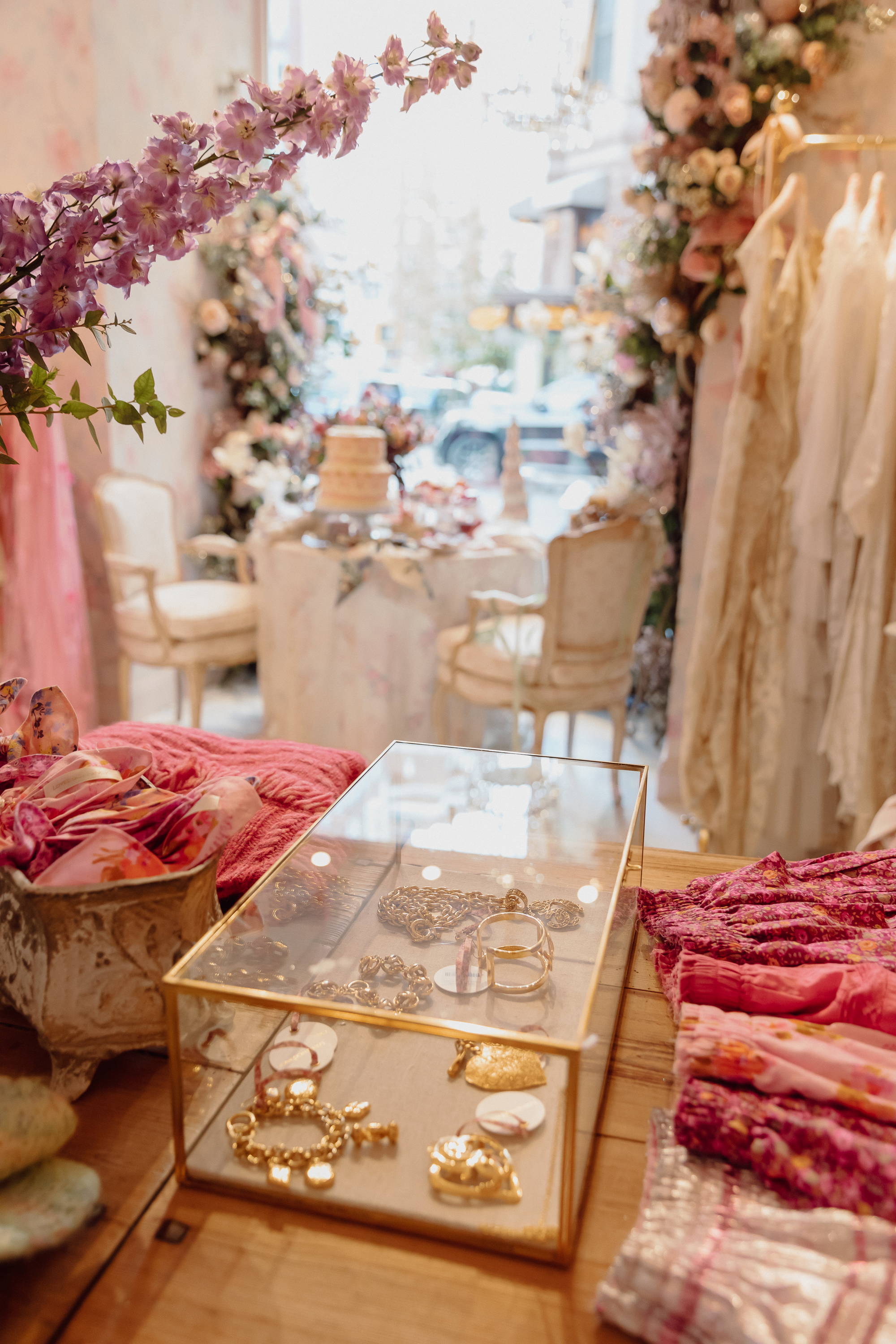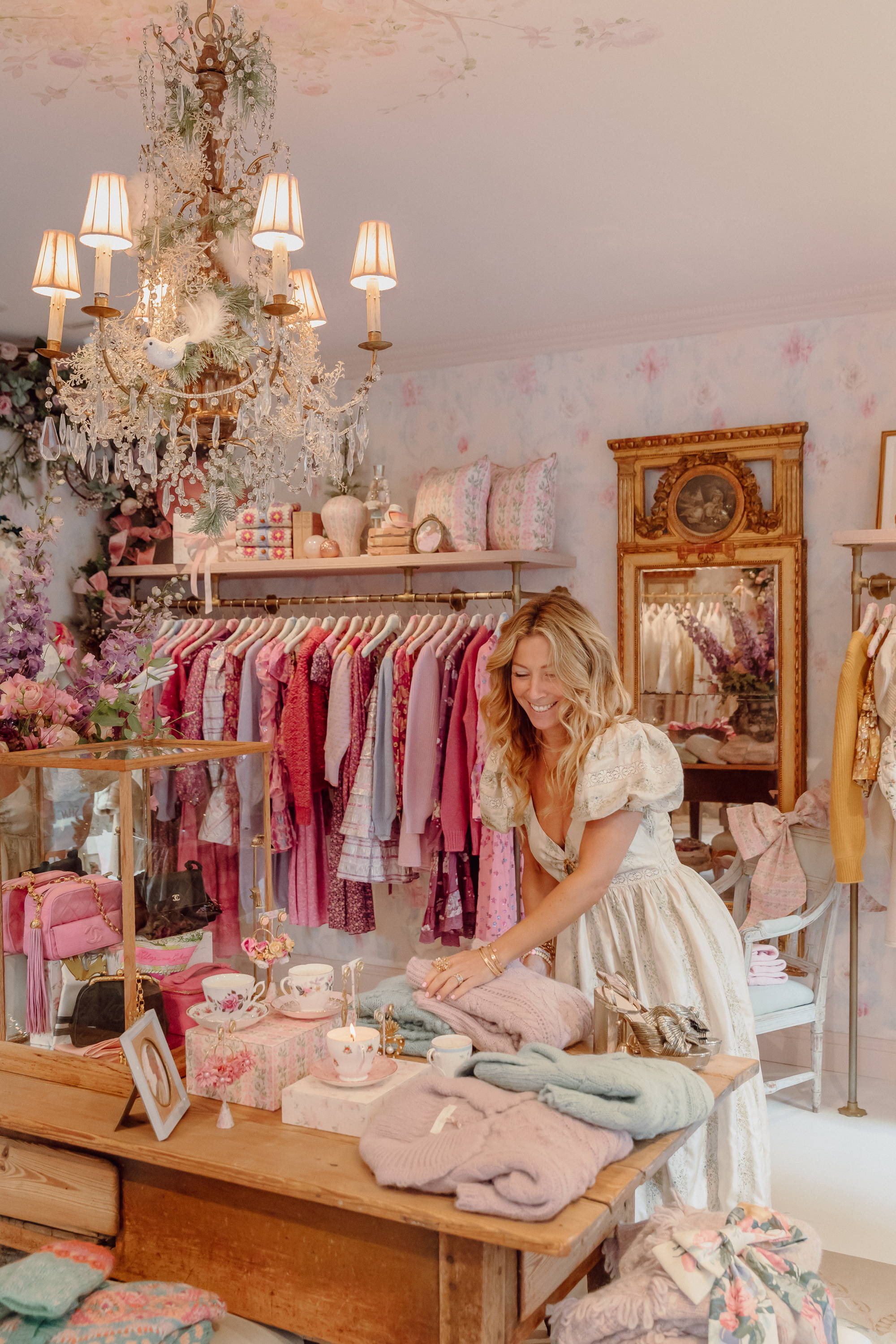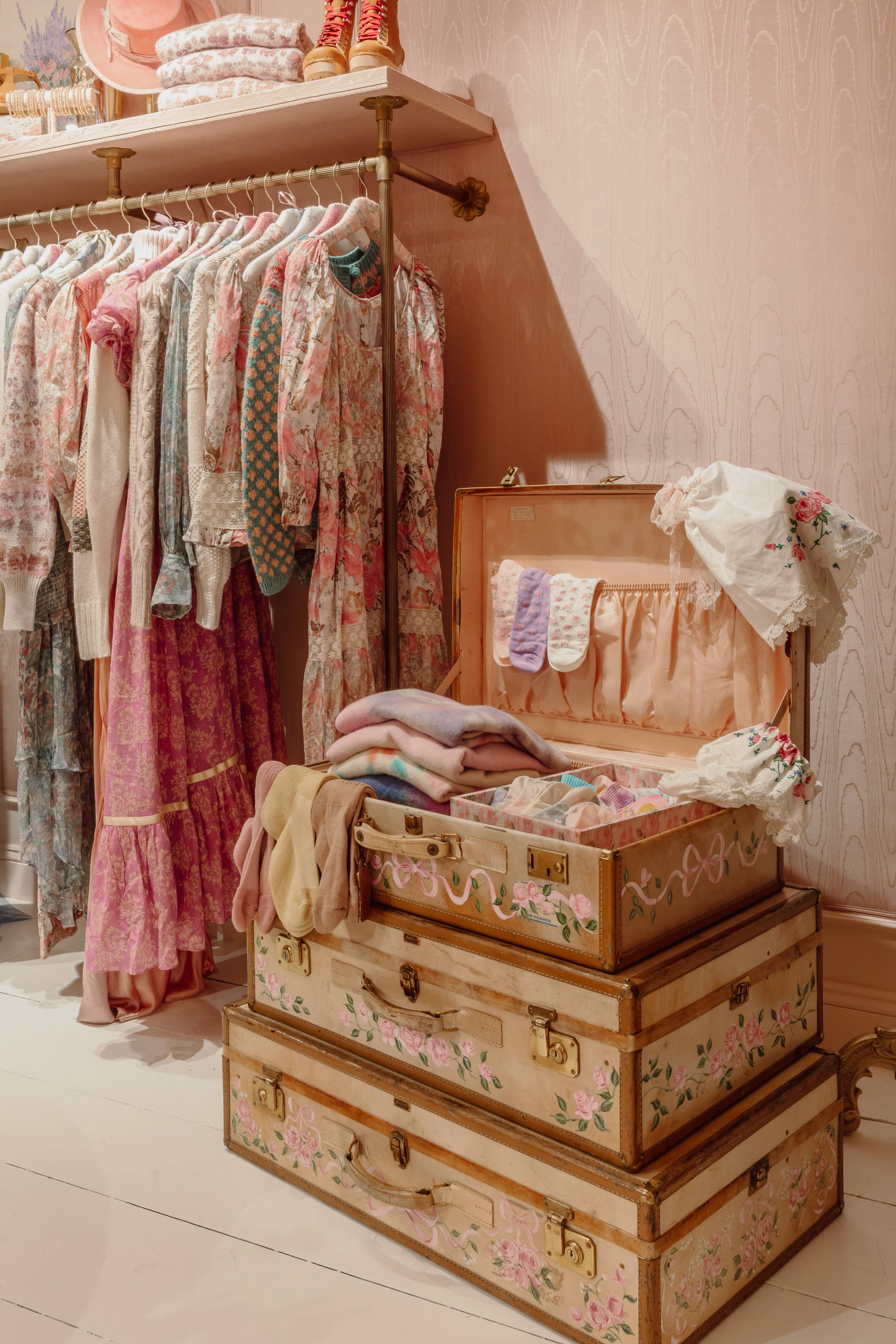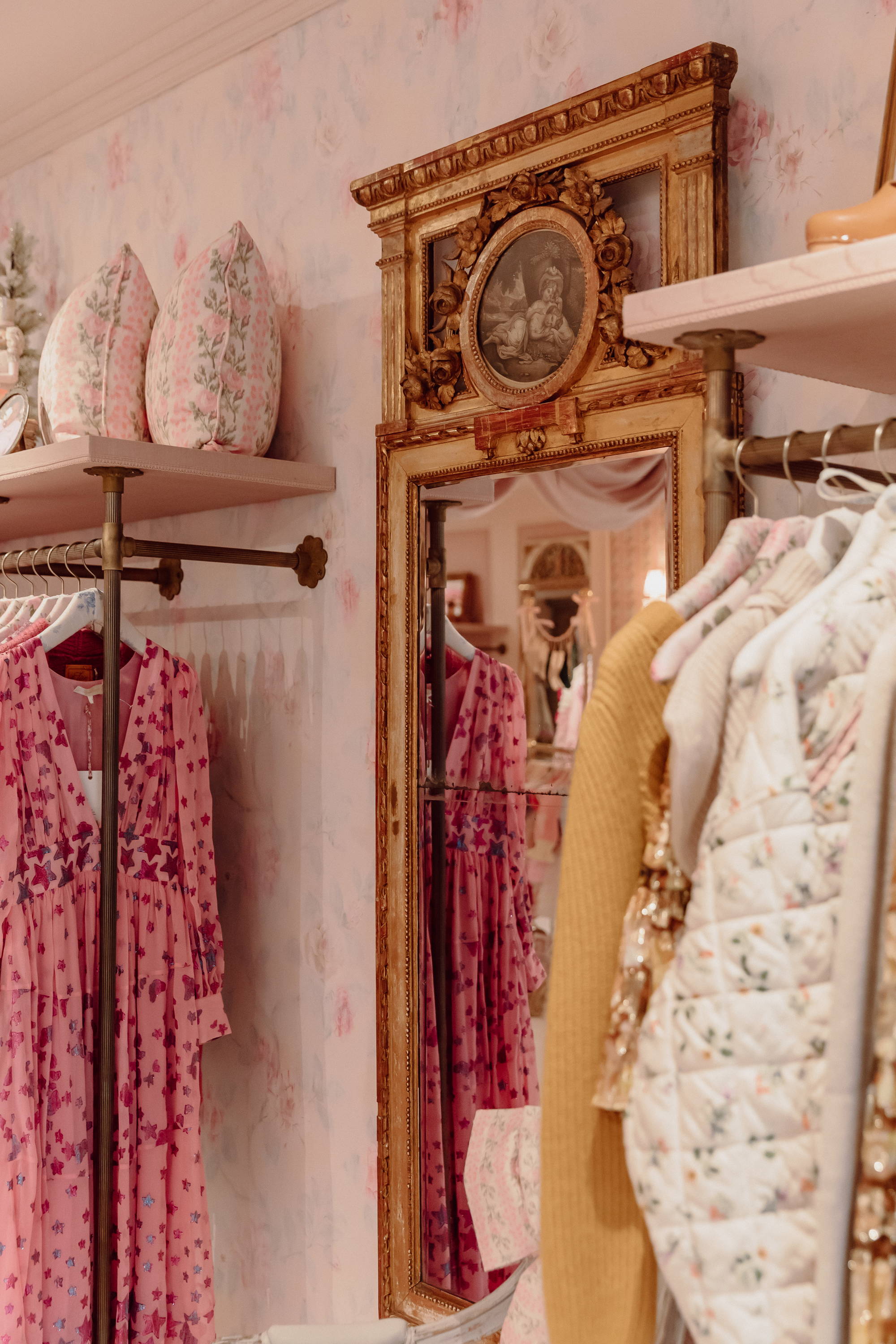 Palette Perfect
A pastel jewel box brought to life by incredible artists, creatives, and collaborators speaks to our forever love of handcraft and decades past.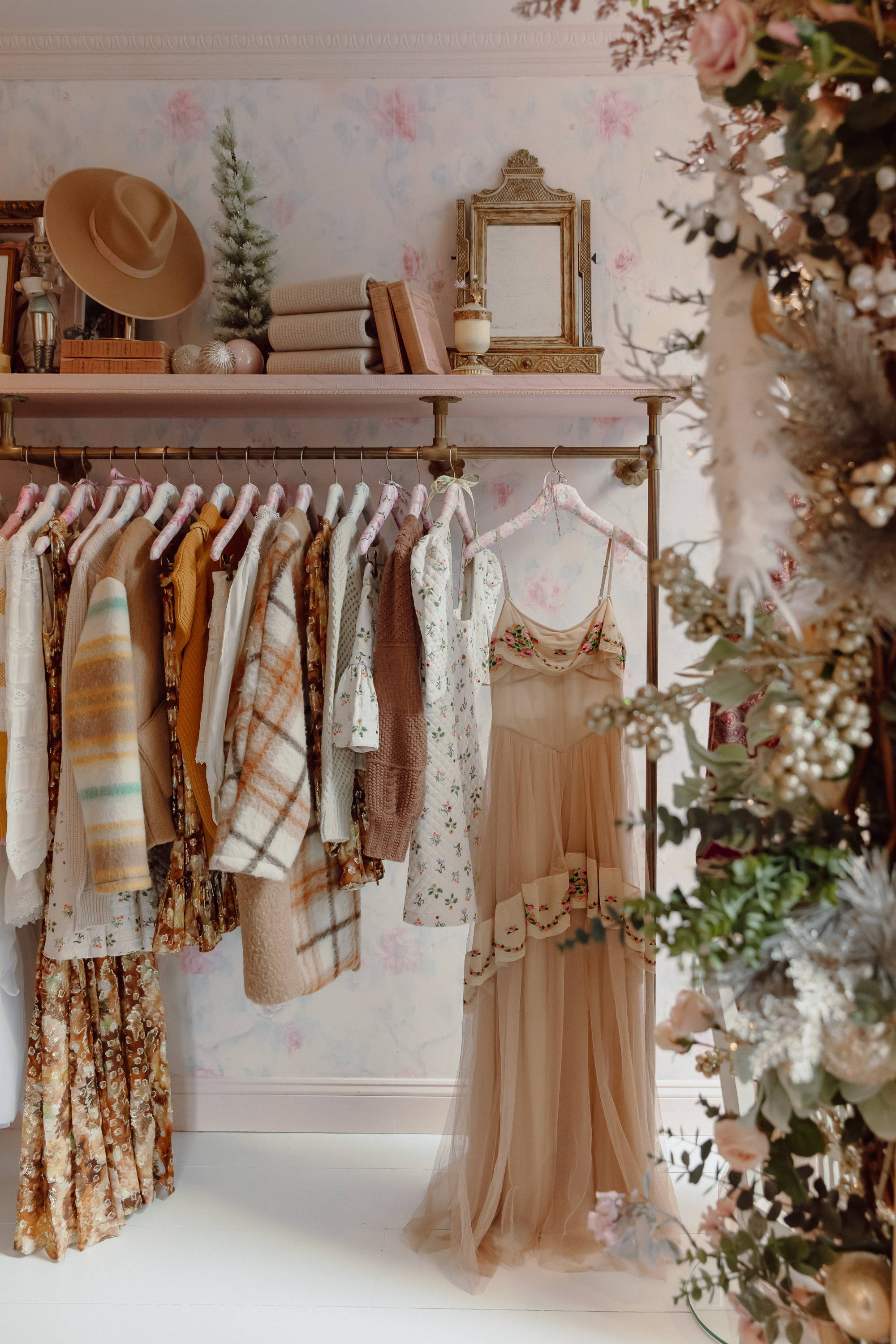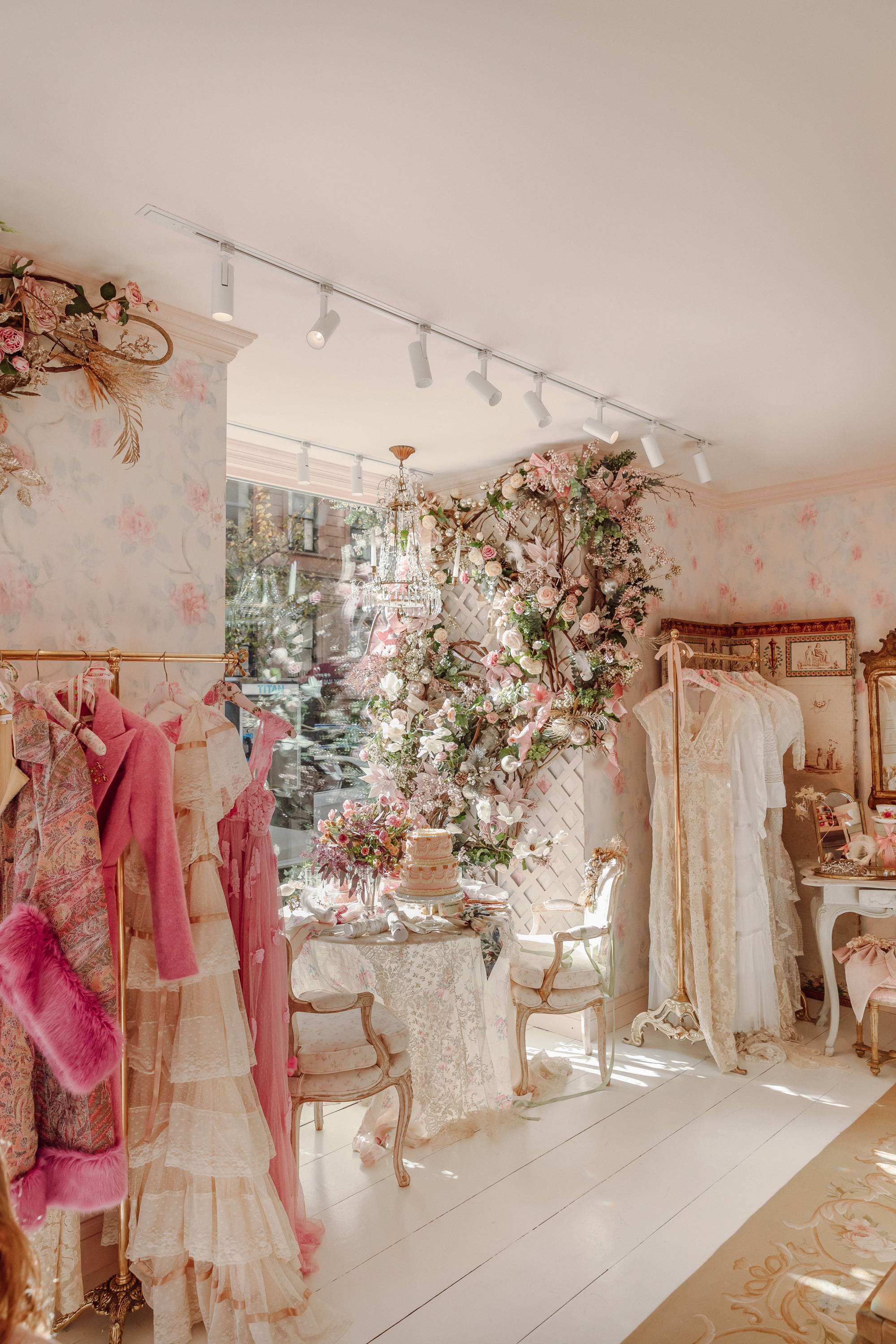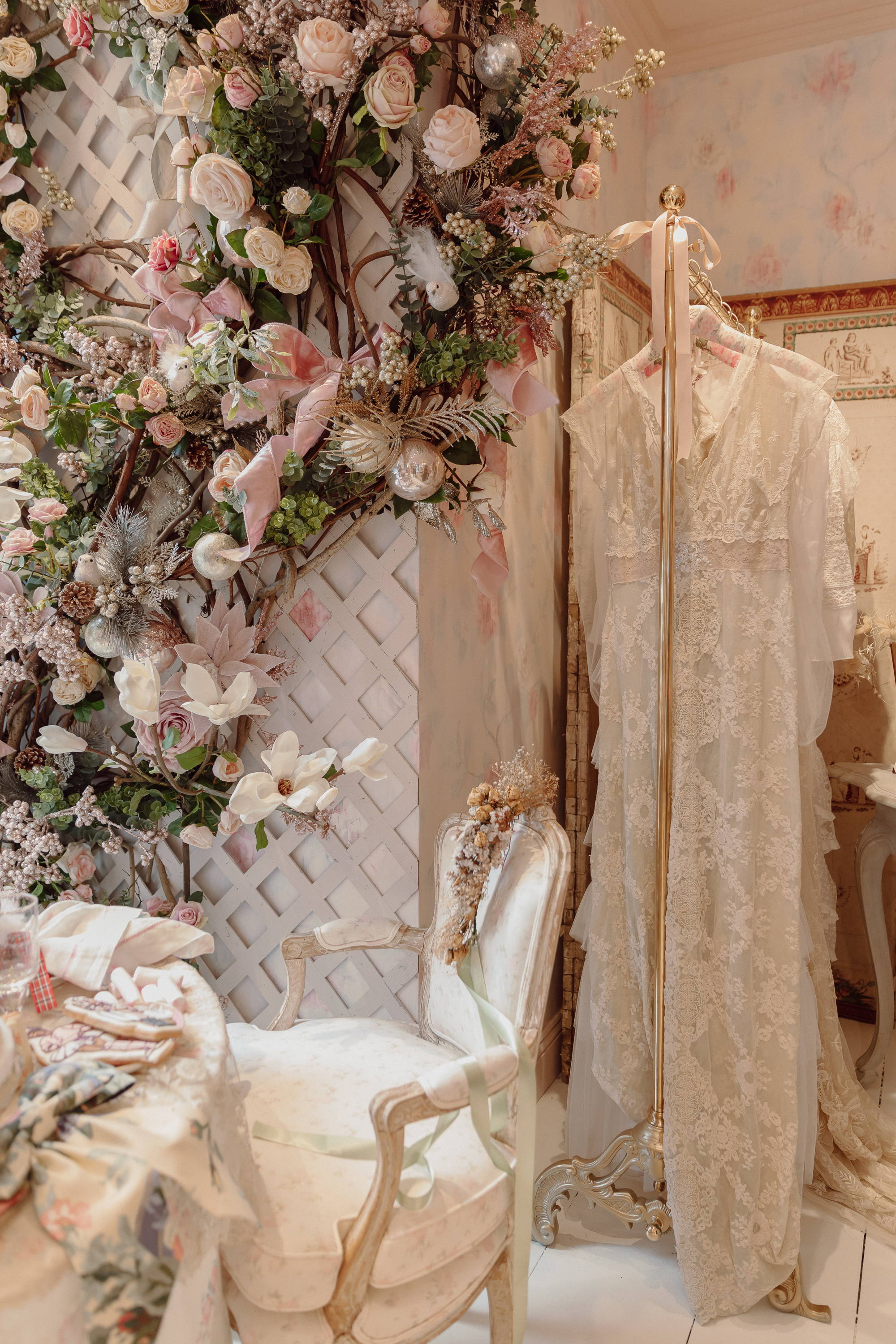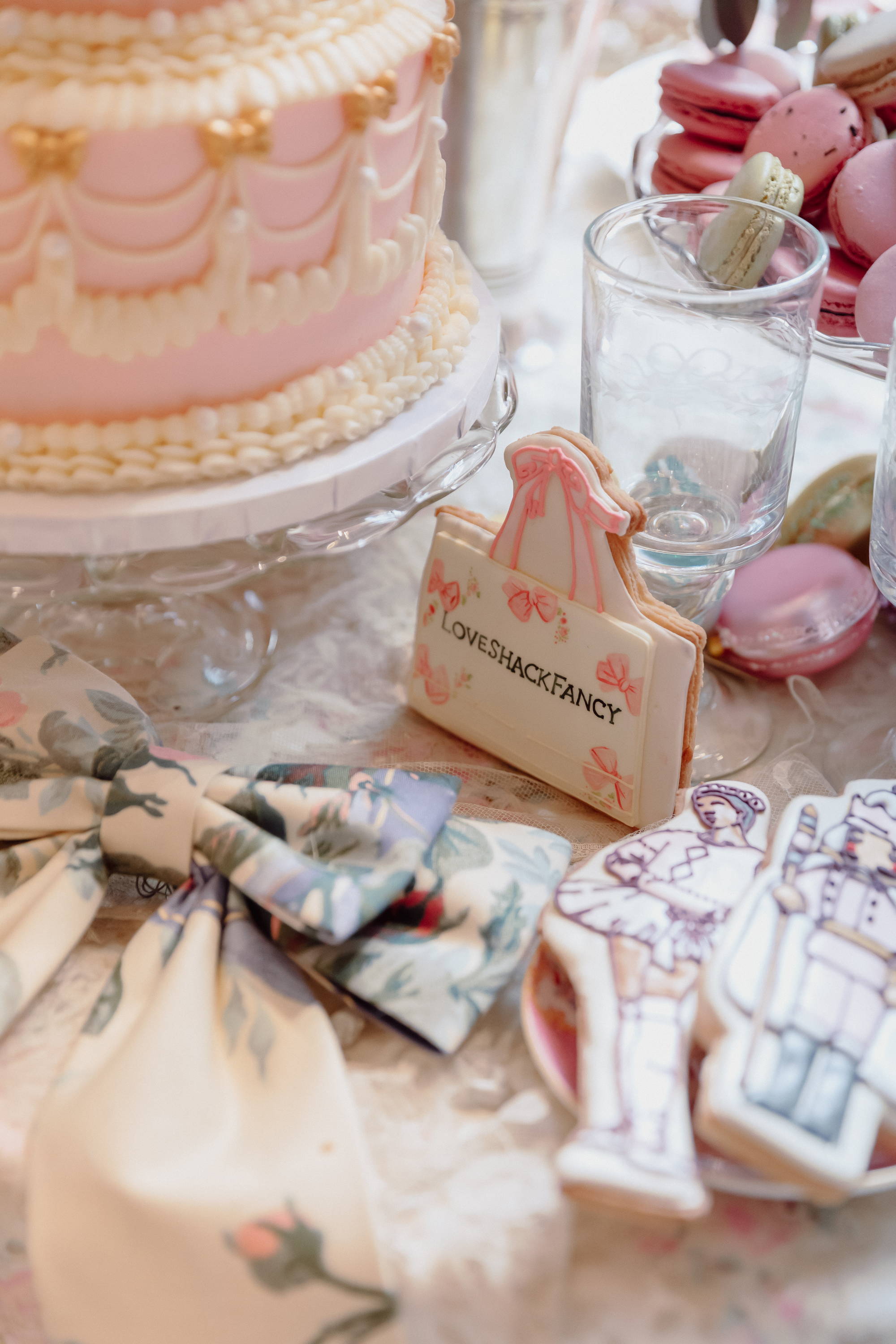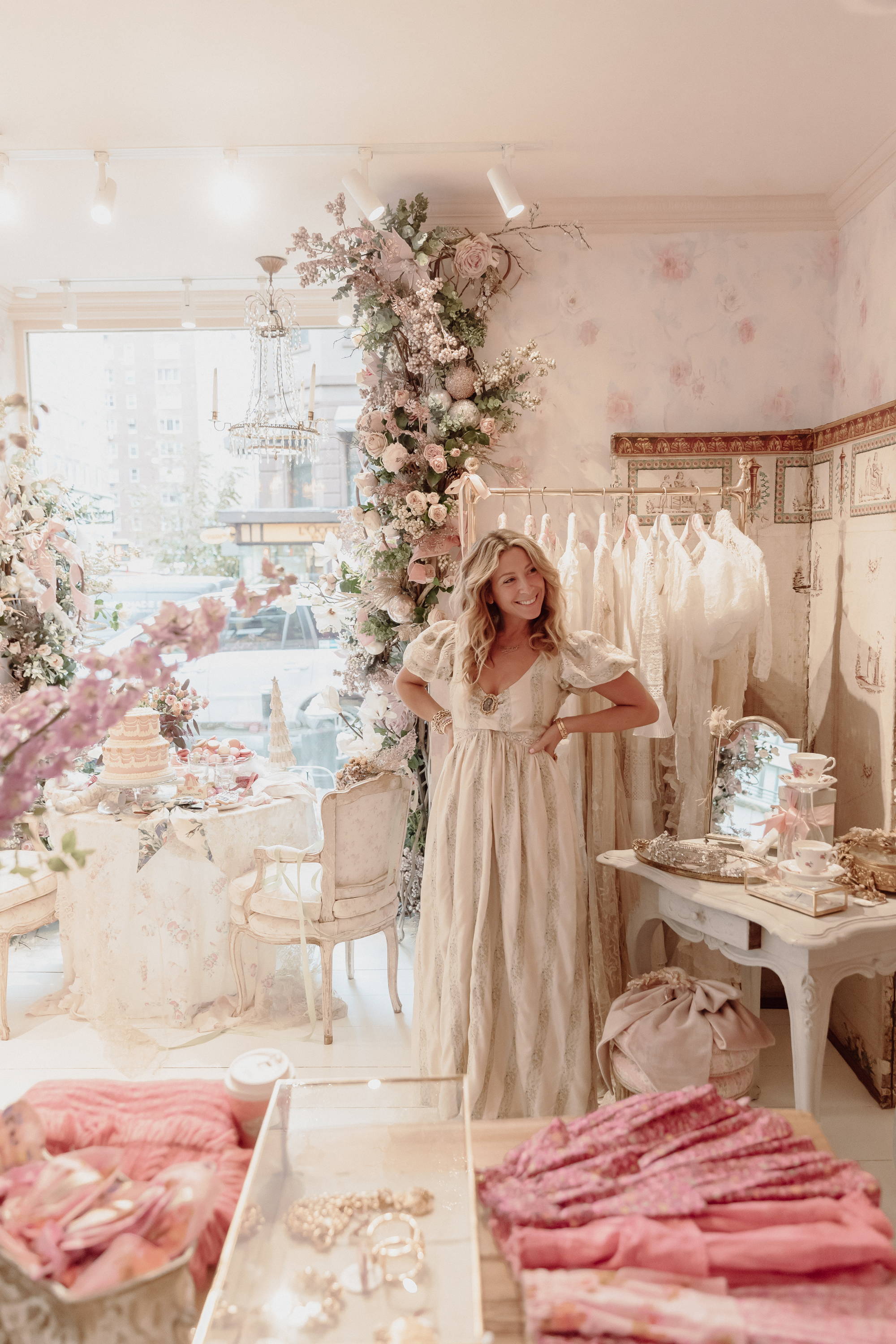 Filled with the most magical corner light, the hand-painted walls, custom embroidered mannequins, sweet boudoir moments with perfectly-placed bows, and ever-changing delicate antique furniture make for a dream scene.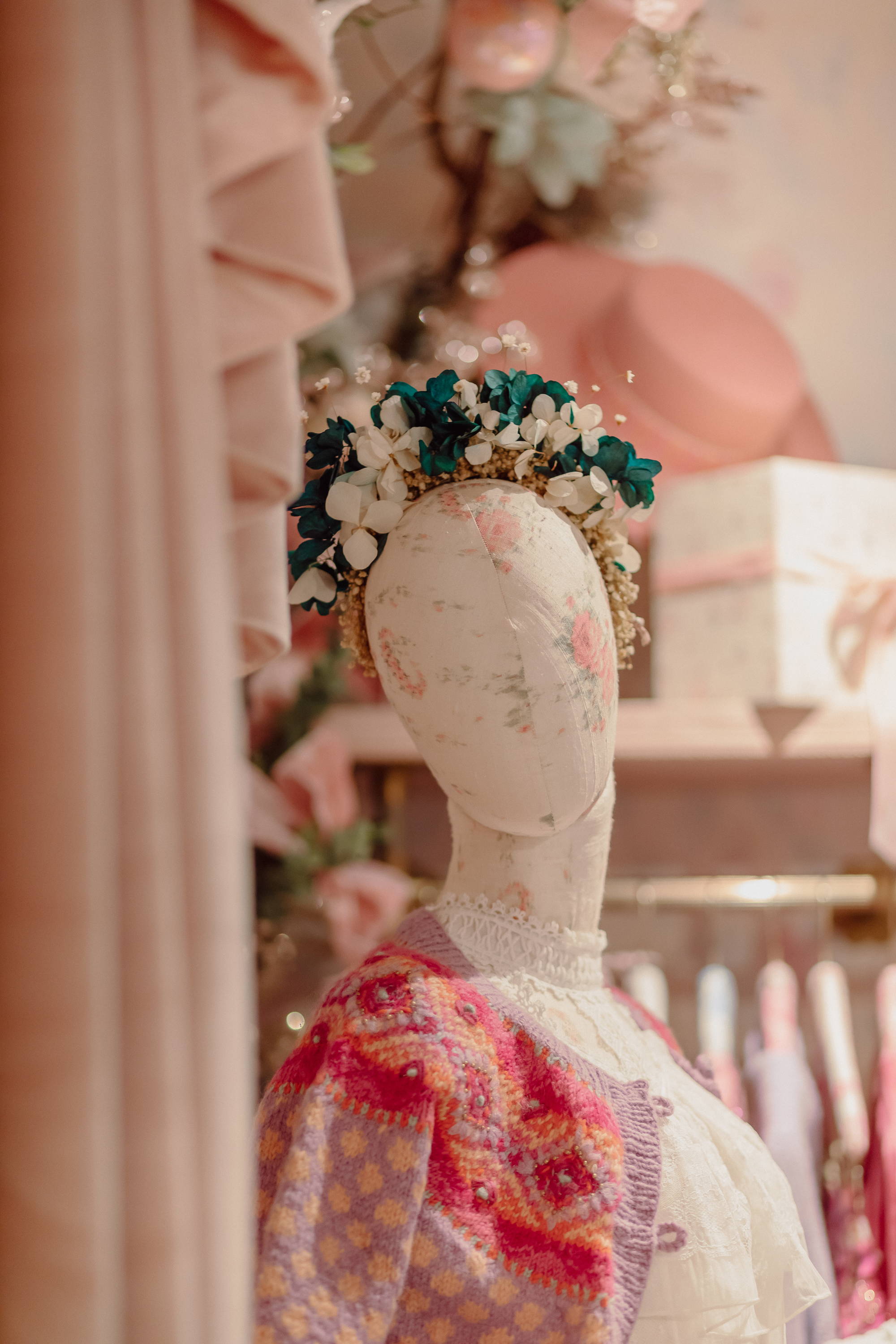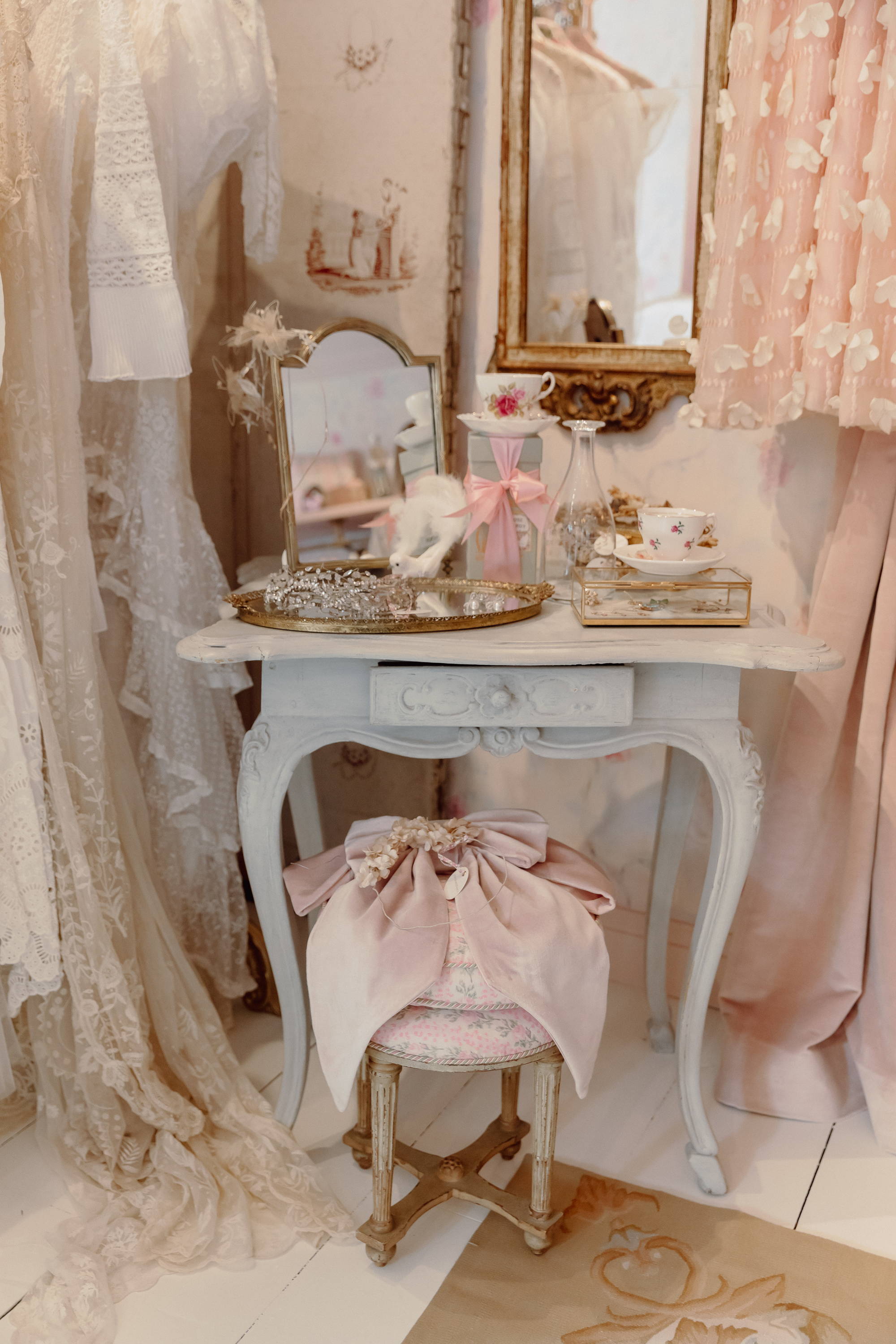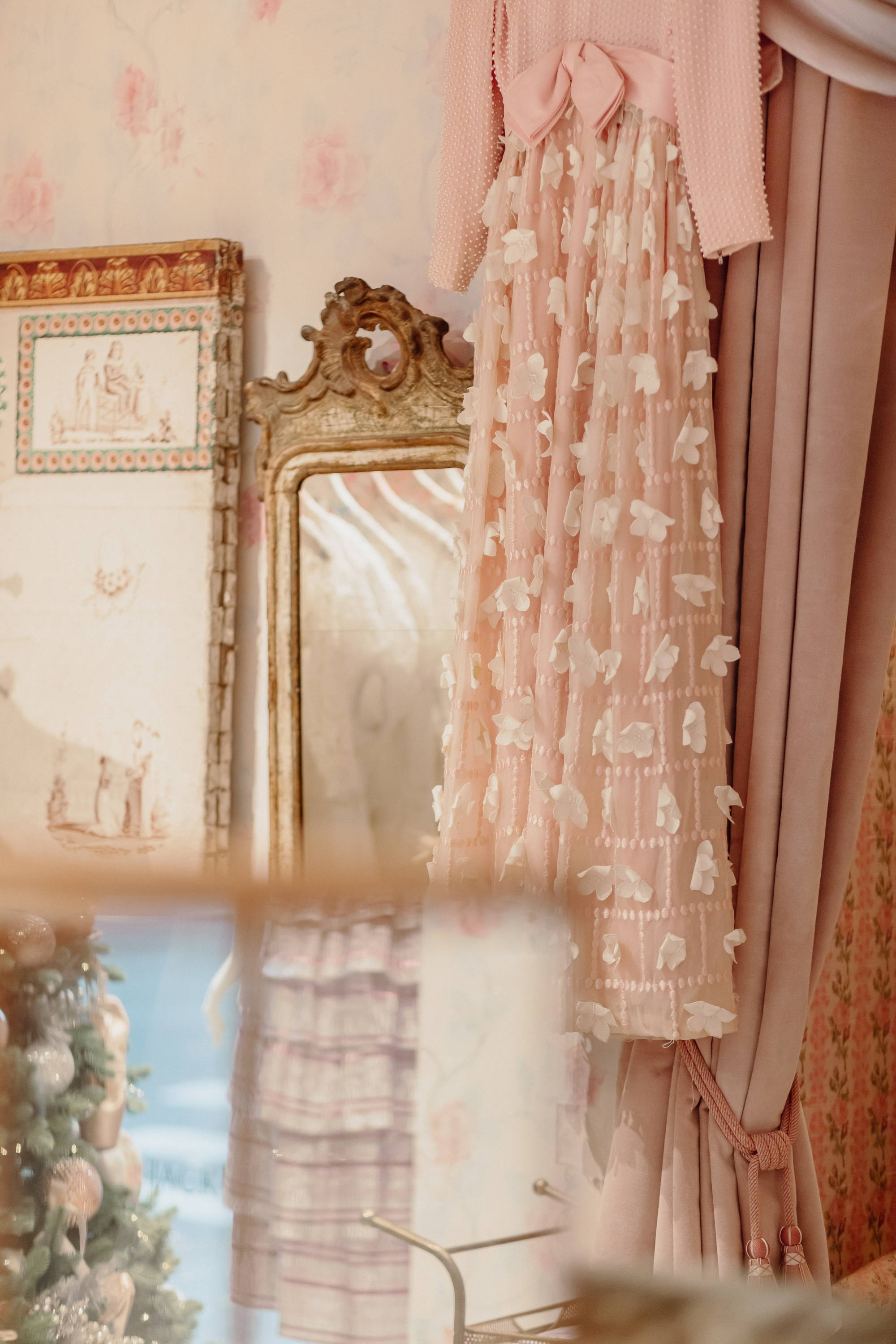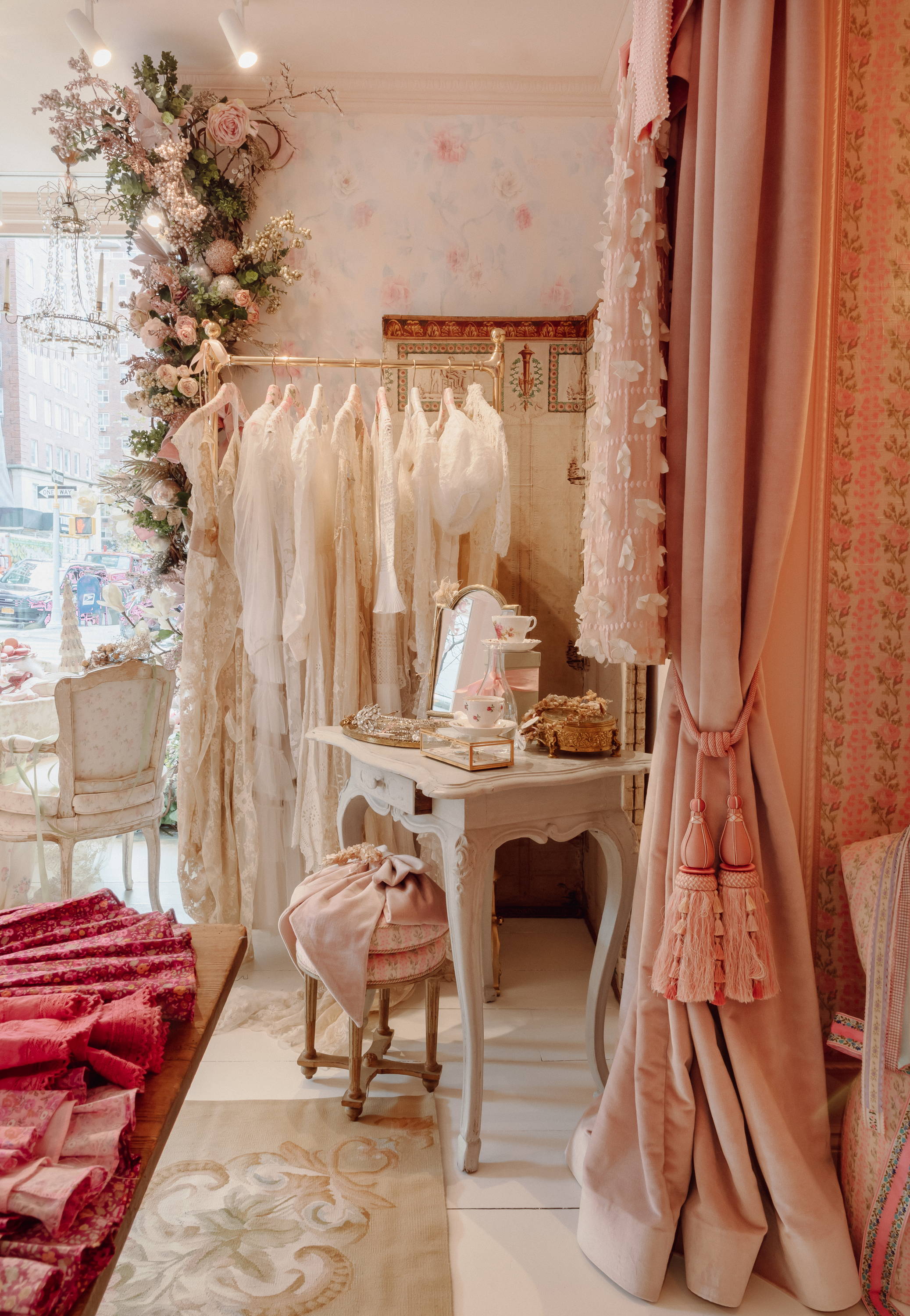 Sitting Pretty
Surrounded by our cabinet of curiosities, vintage ribbons, cascading florals, and endless dresses, our perfectly placed blush-hued settees are the only place we want to be.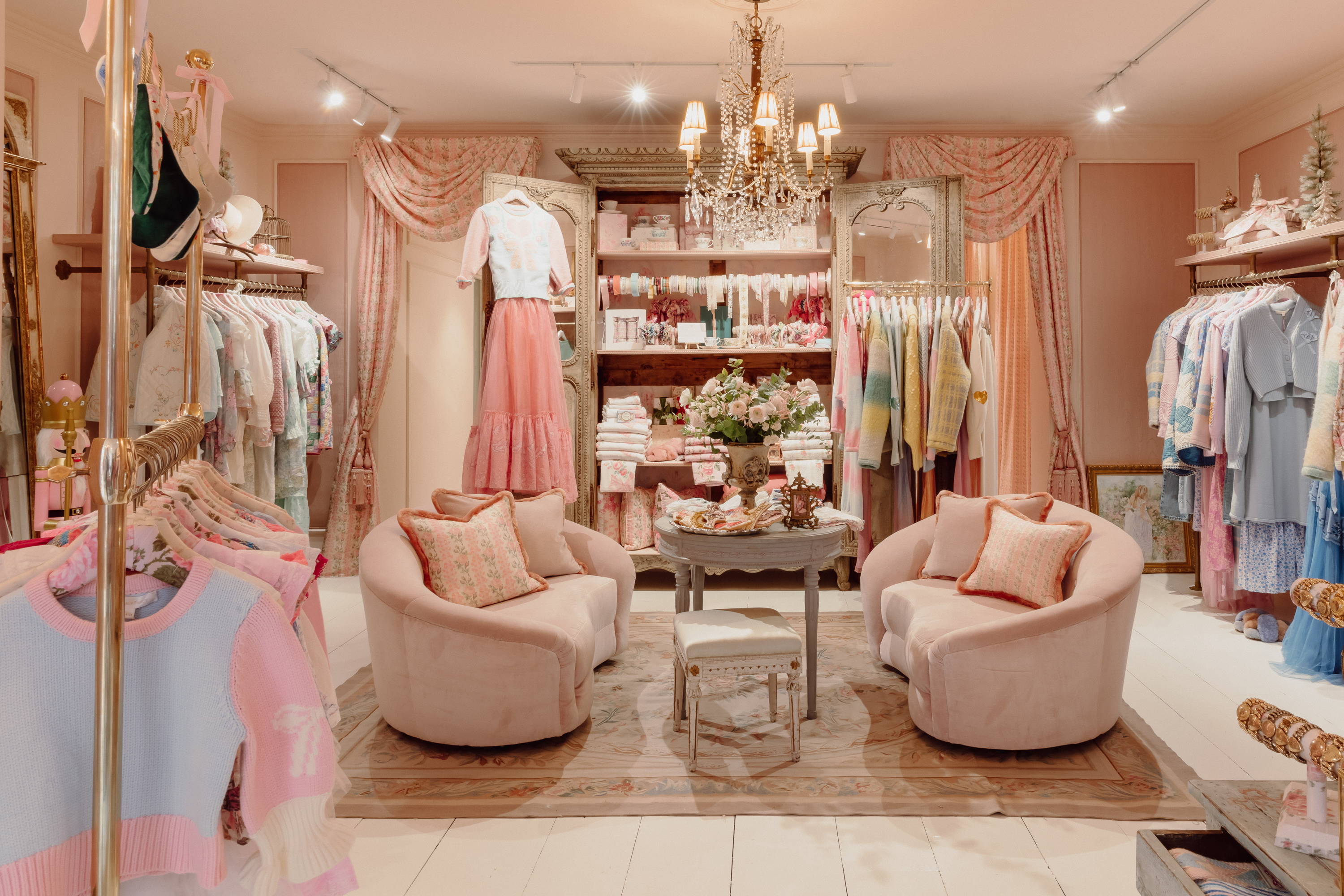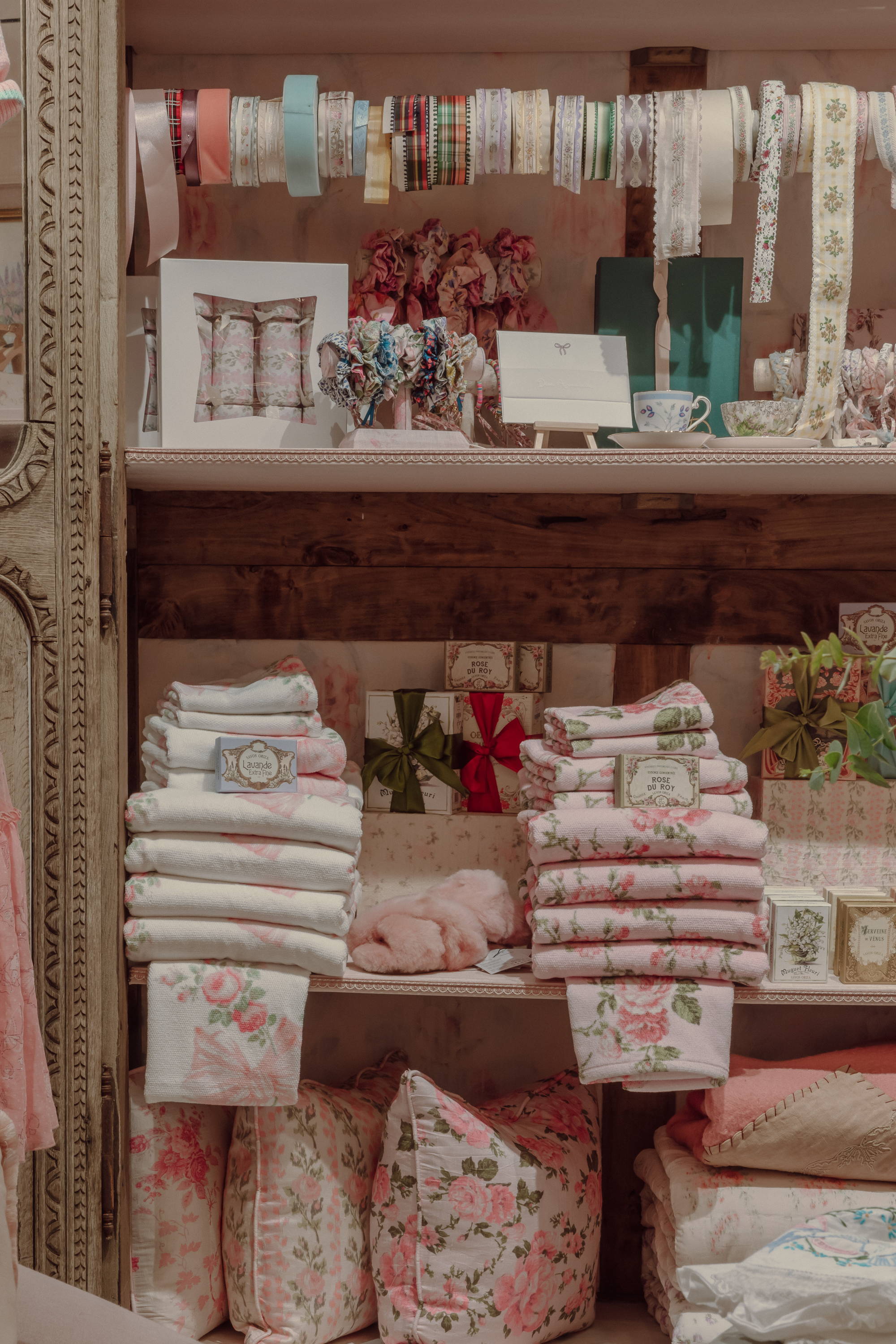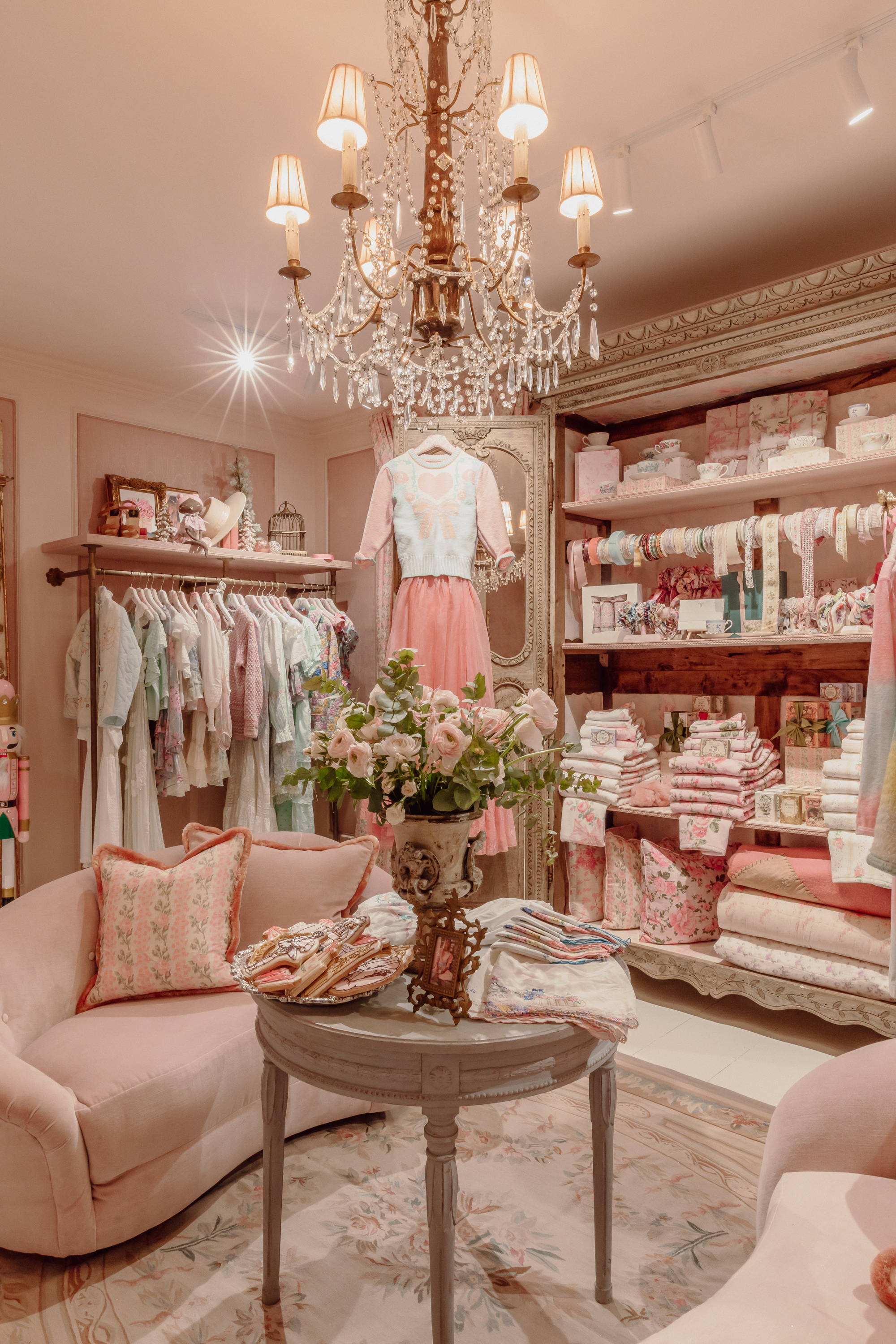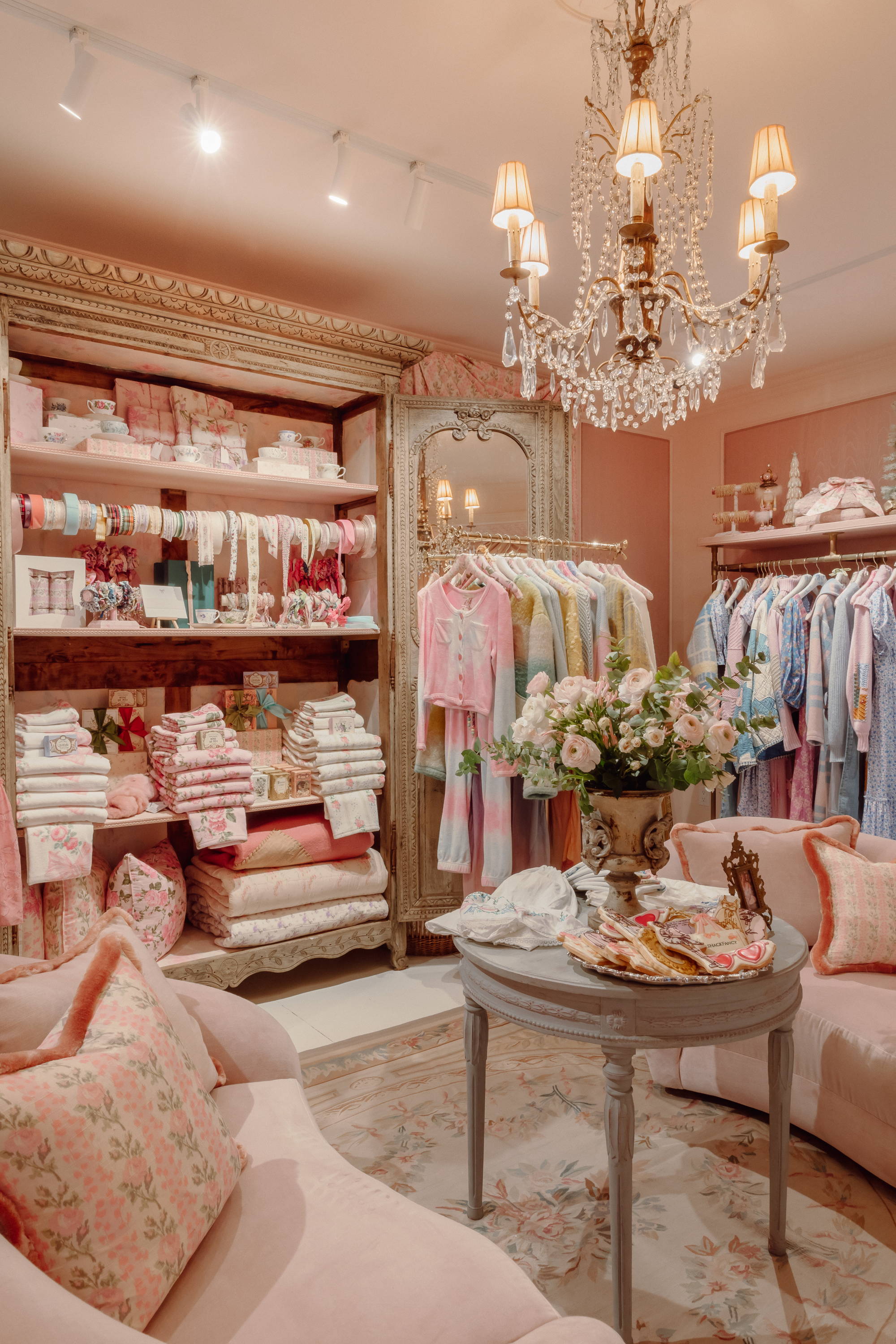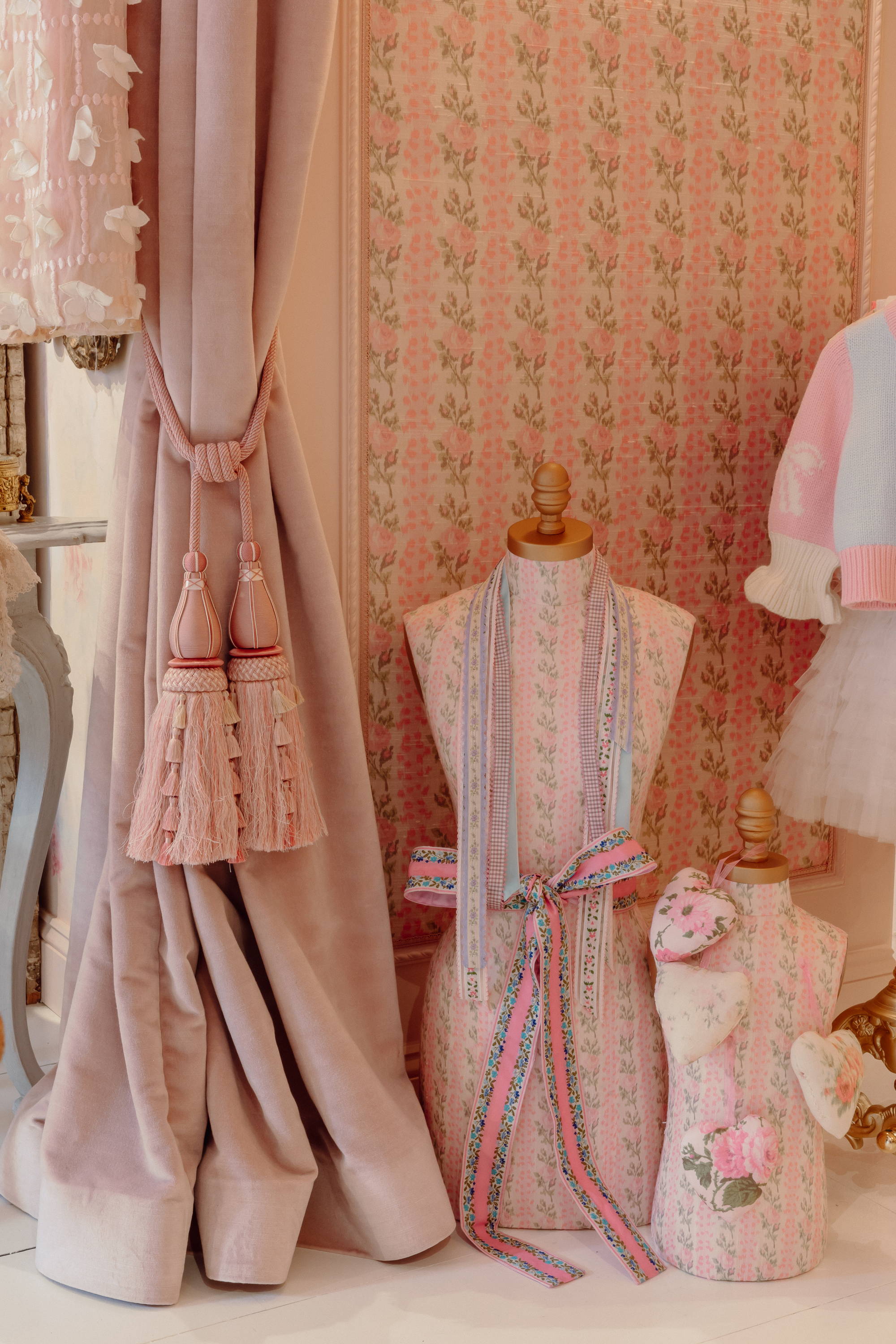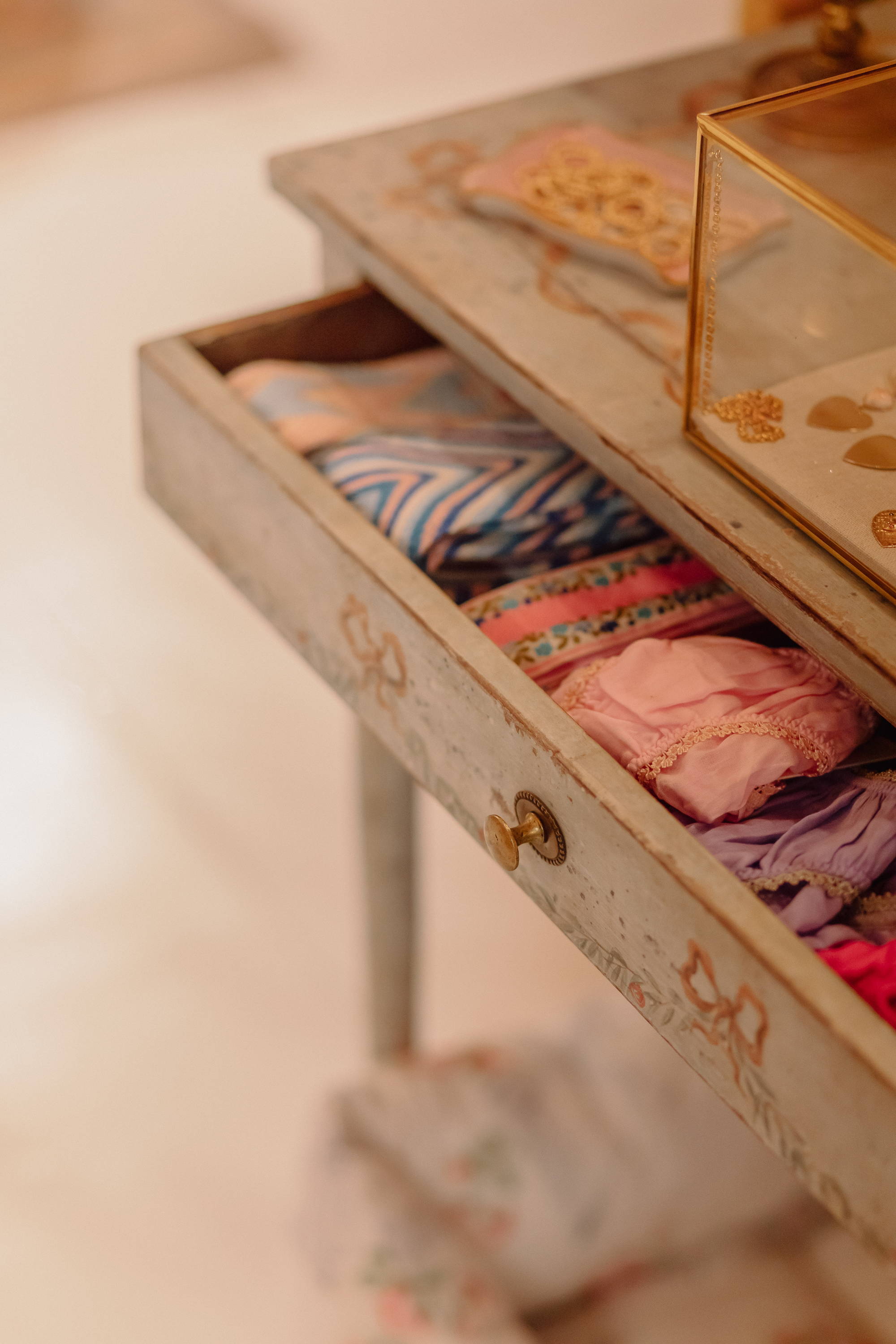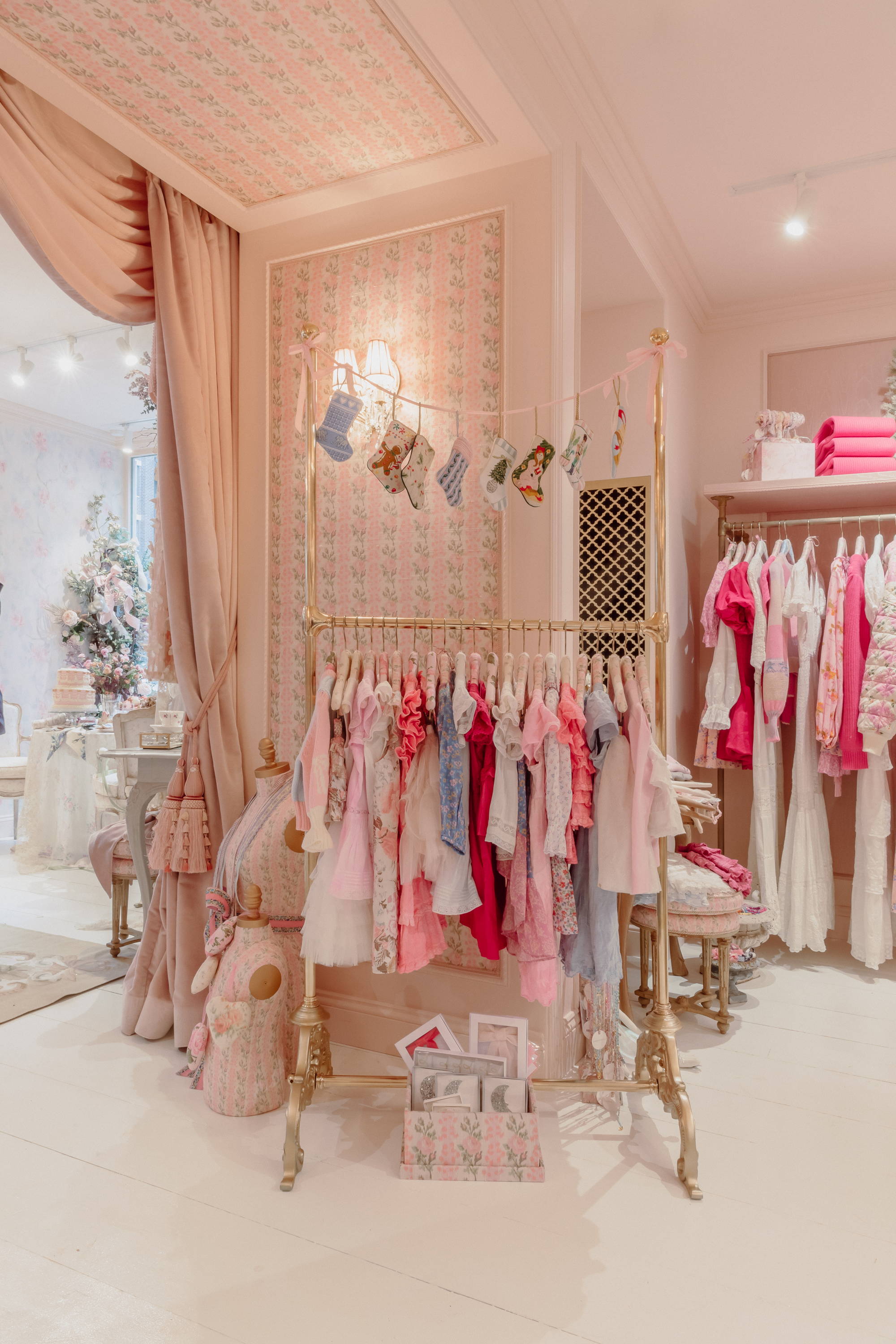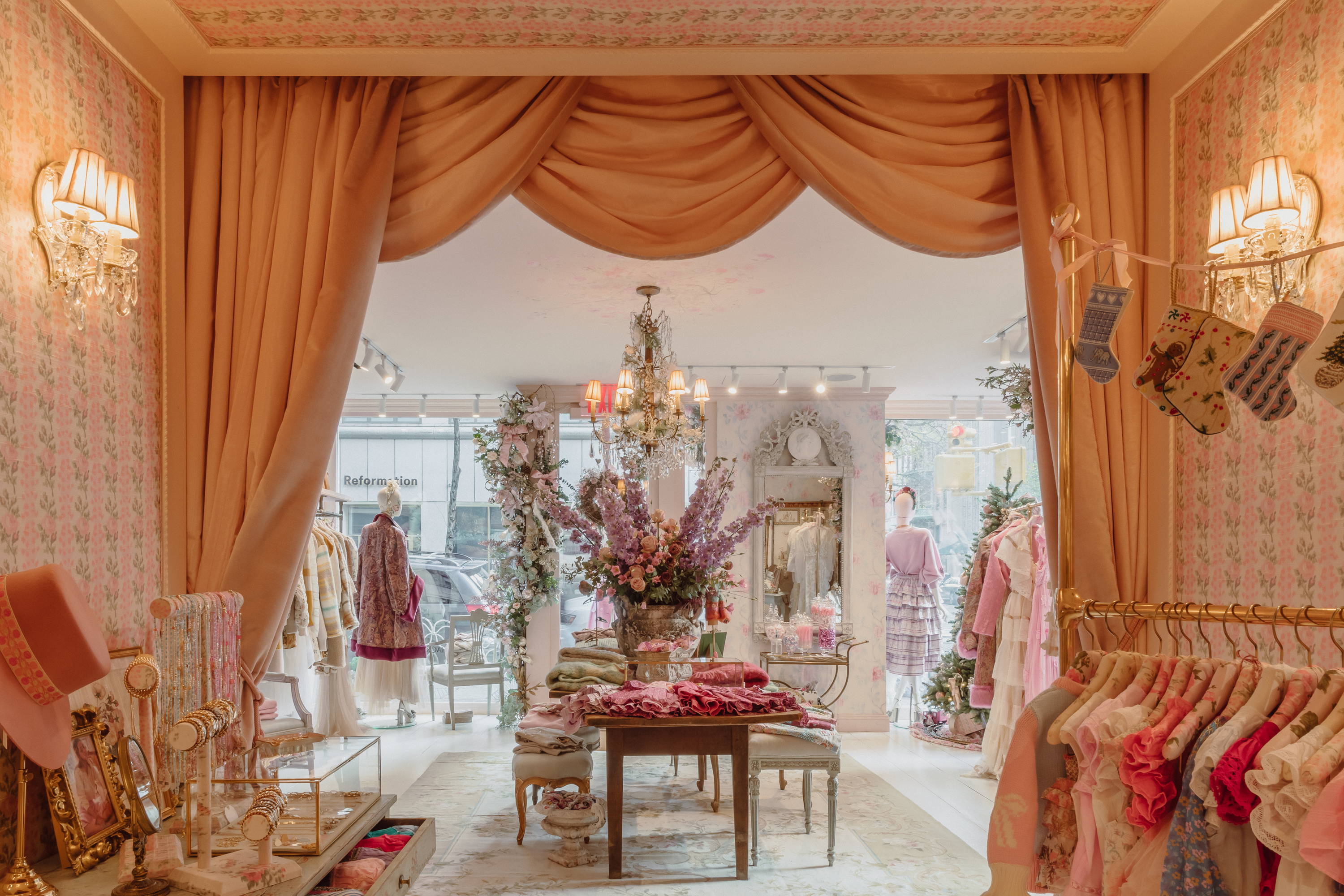 Past the salon and layers of hand-painted watercolors, our sweet dressing rooms inspire playing dress-up all day.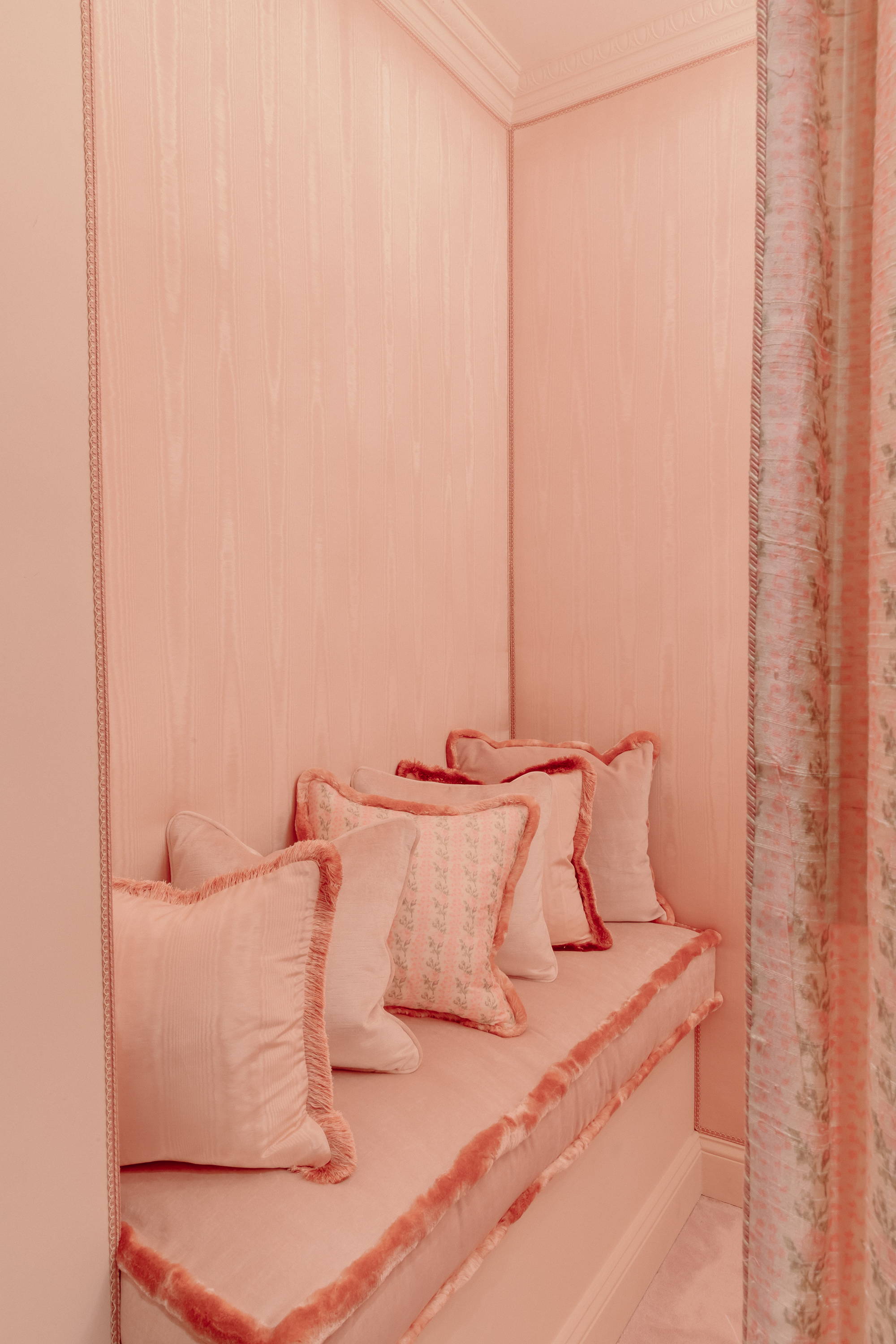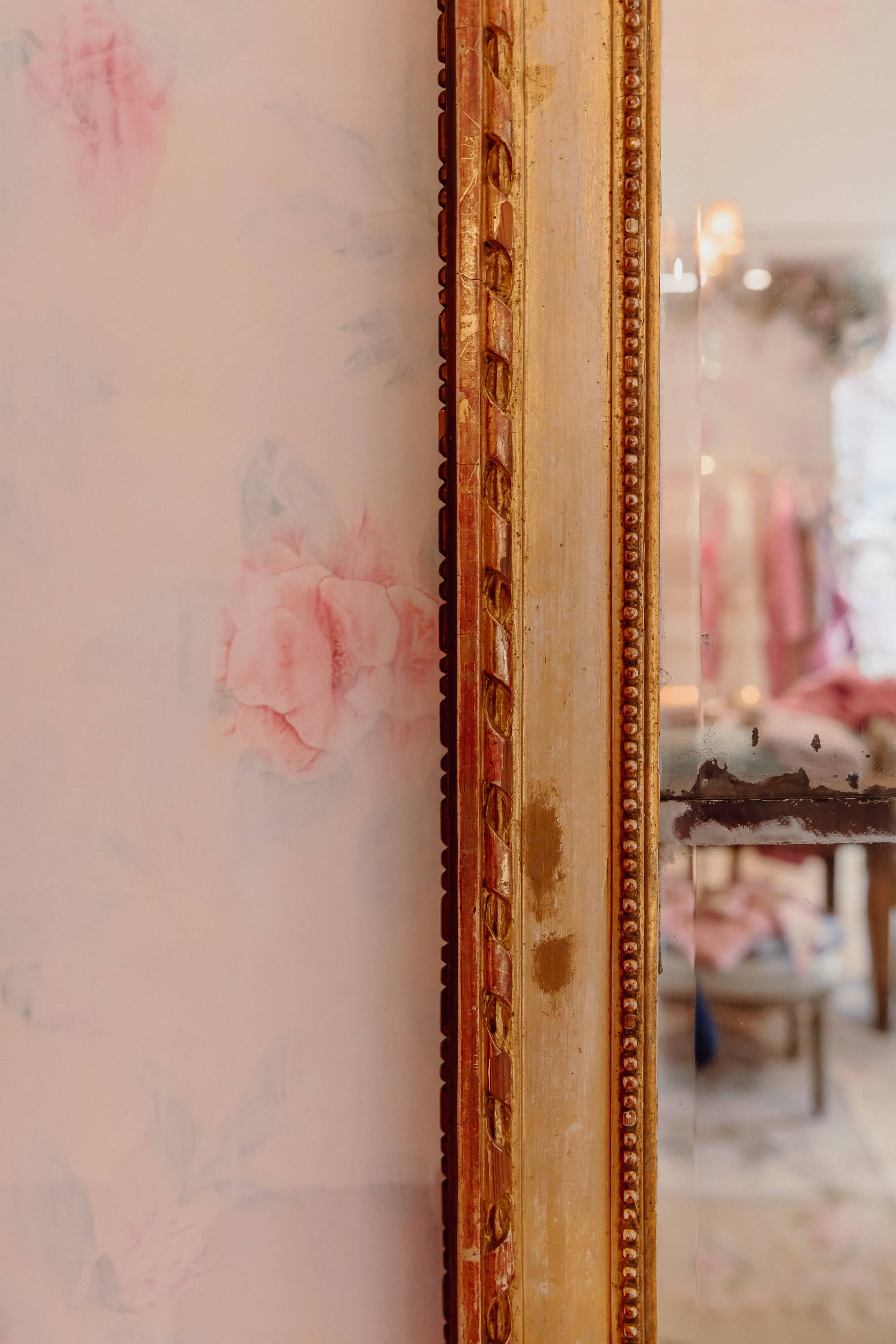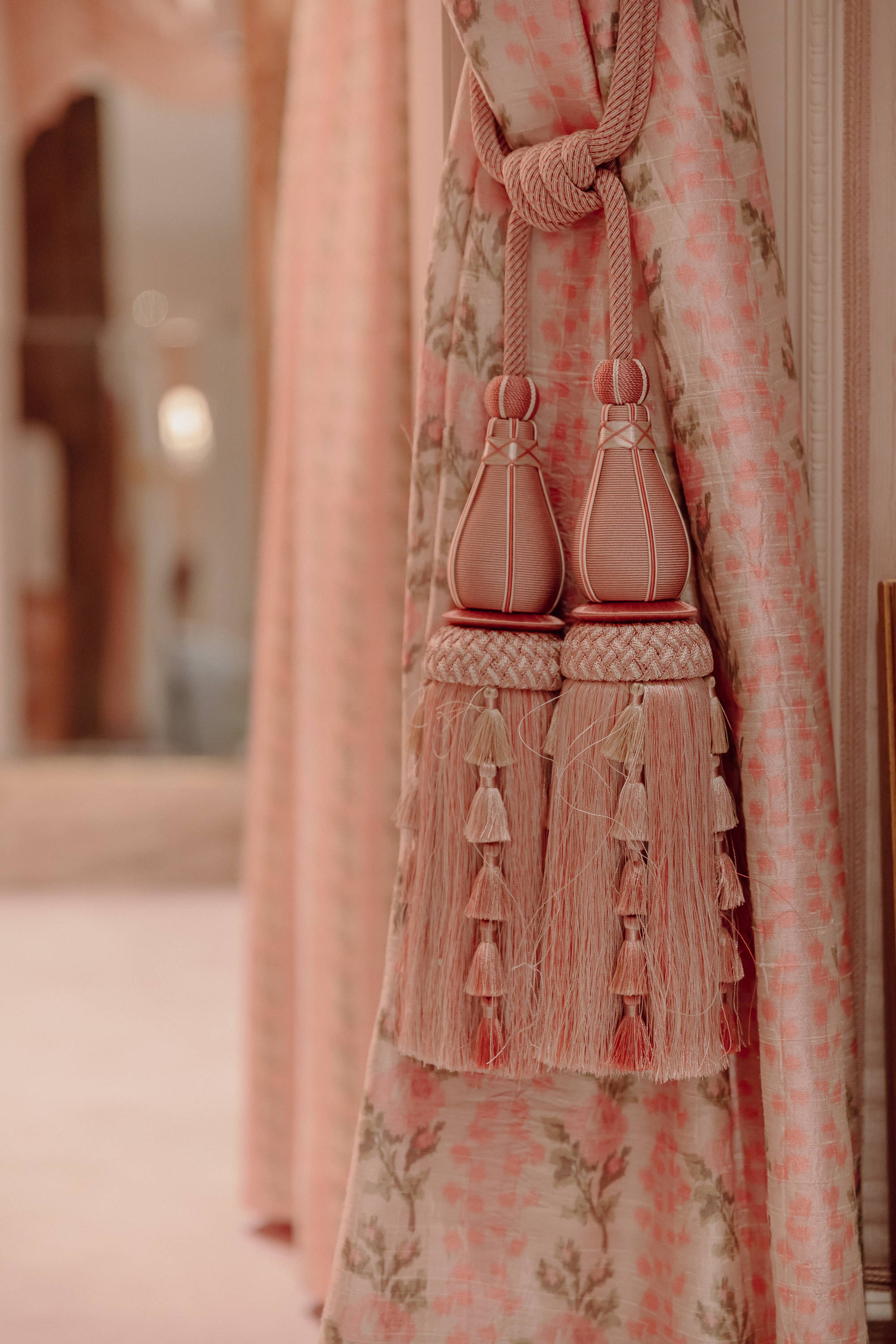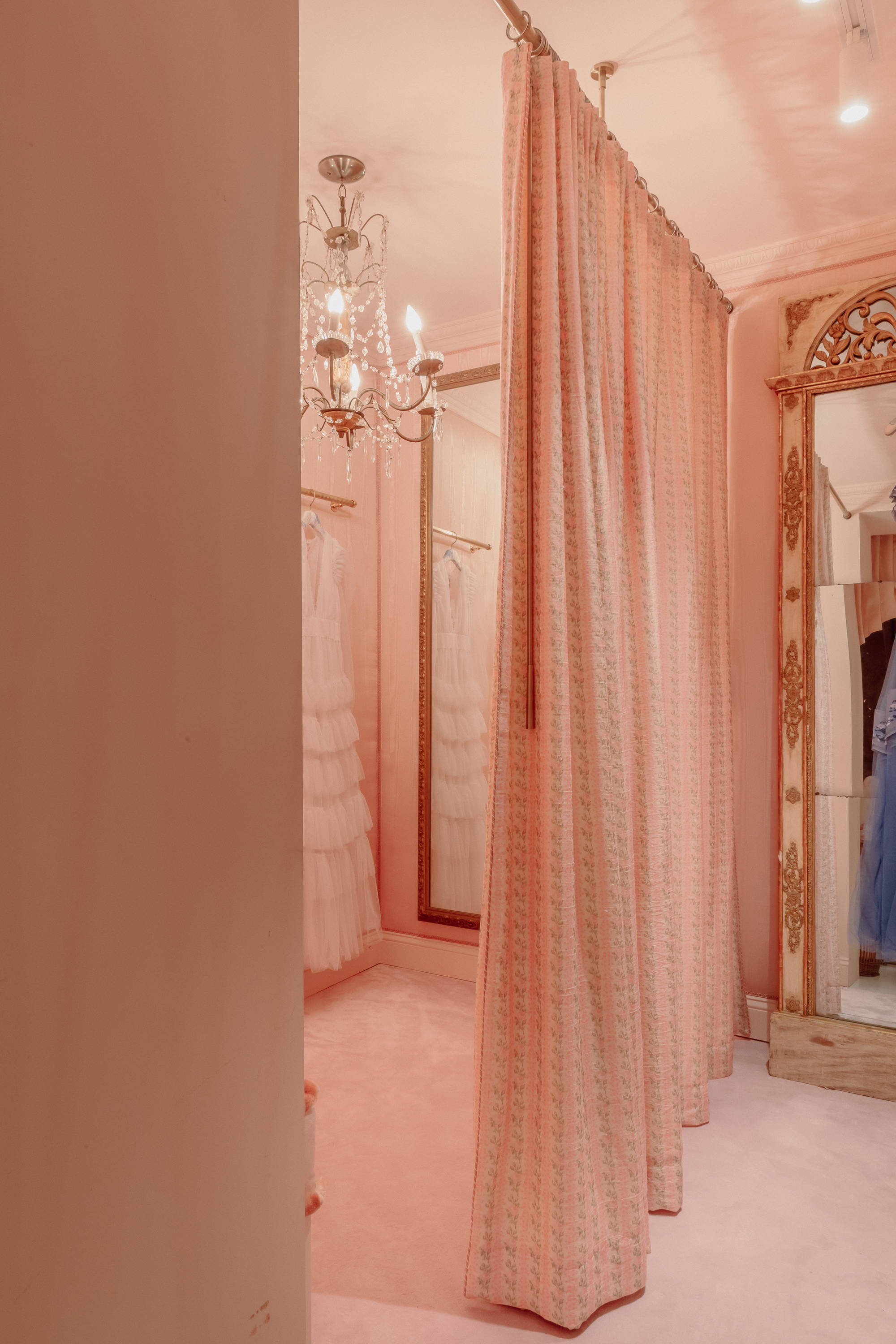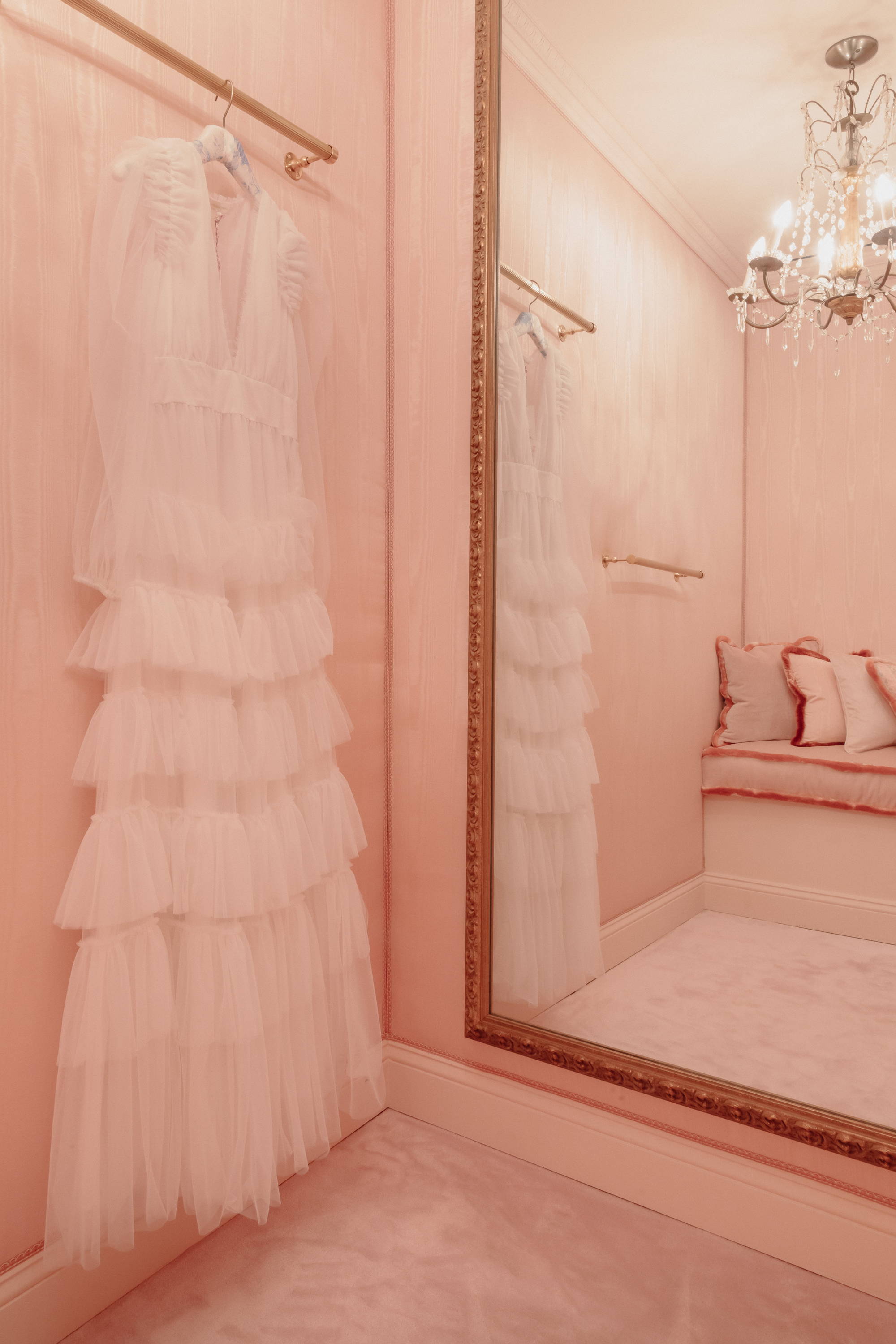 Come, share in the magic, and be transported to another time and place.
1058 Madison Avenue, New York, NY