Scenes
Greetings from Dallas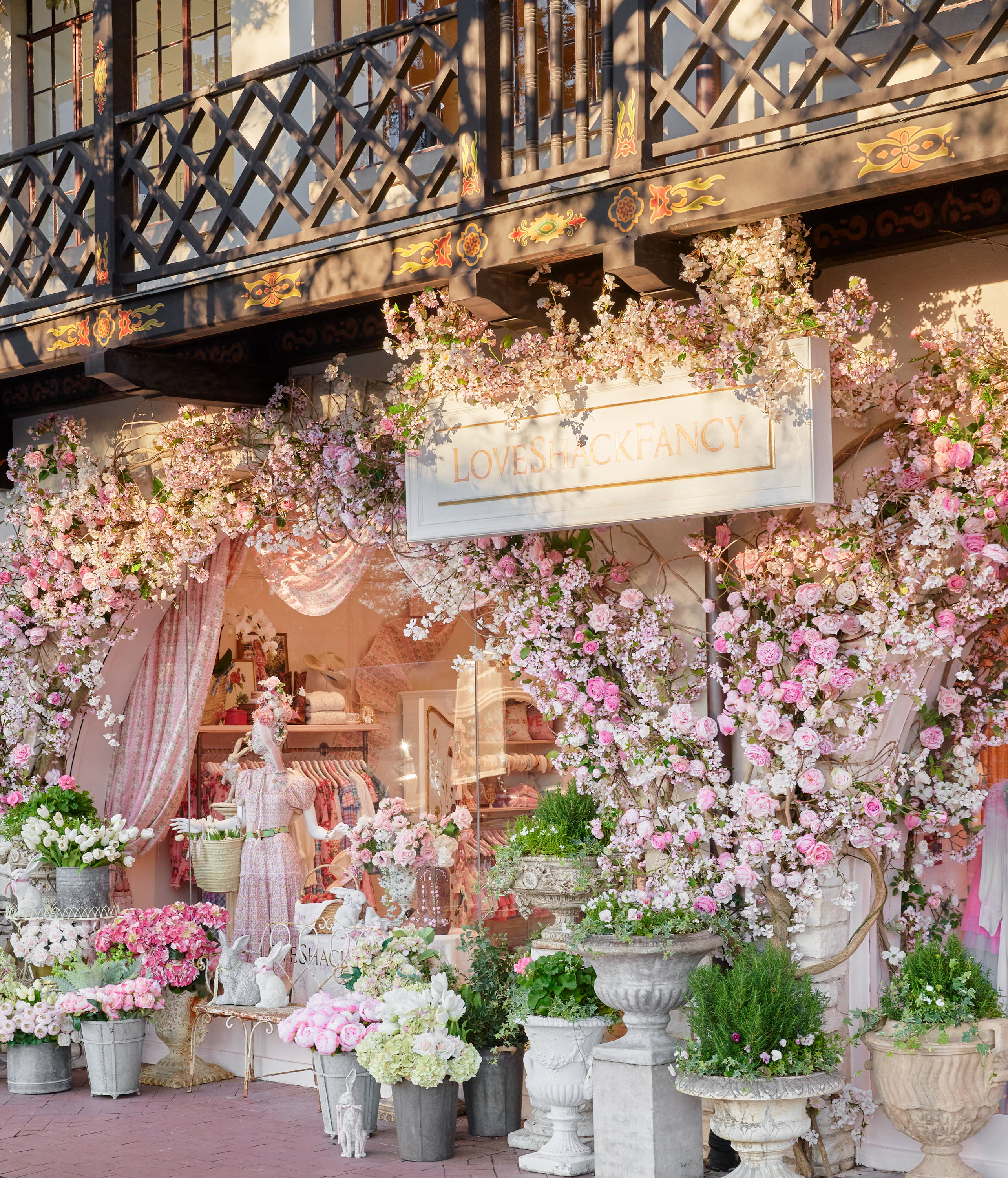 A floral wonderland, our new dream home is set inthe iconic Highland Park Village and inspired by the decadent glamour of the 1980s.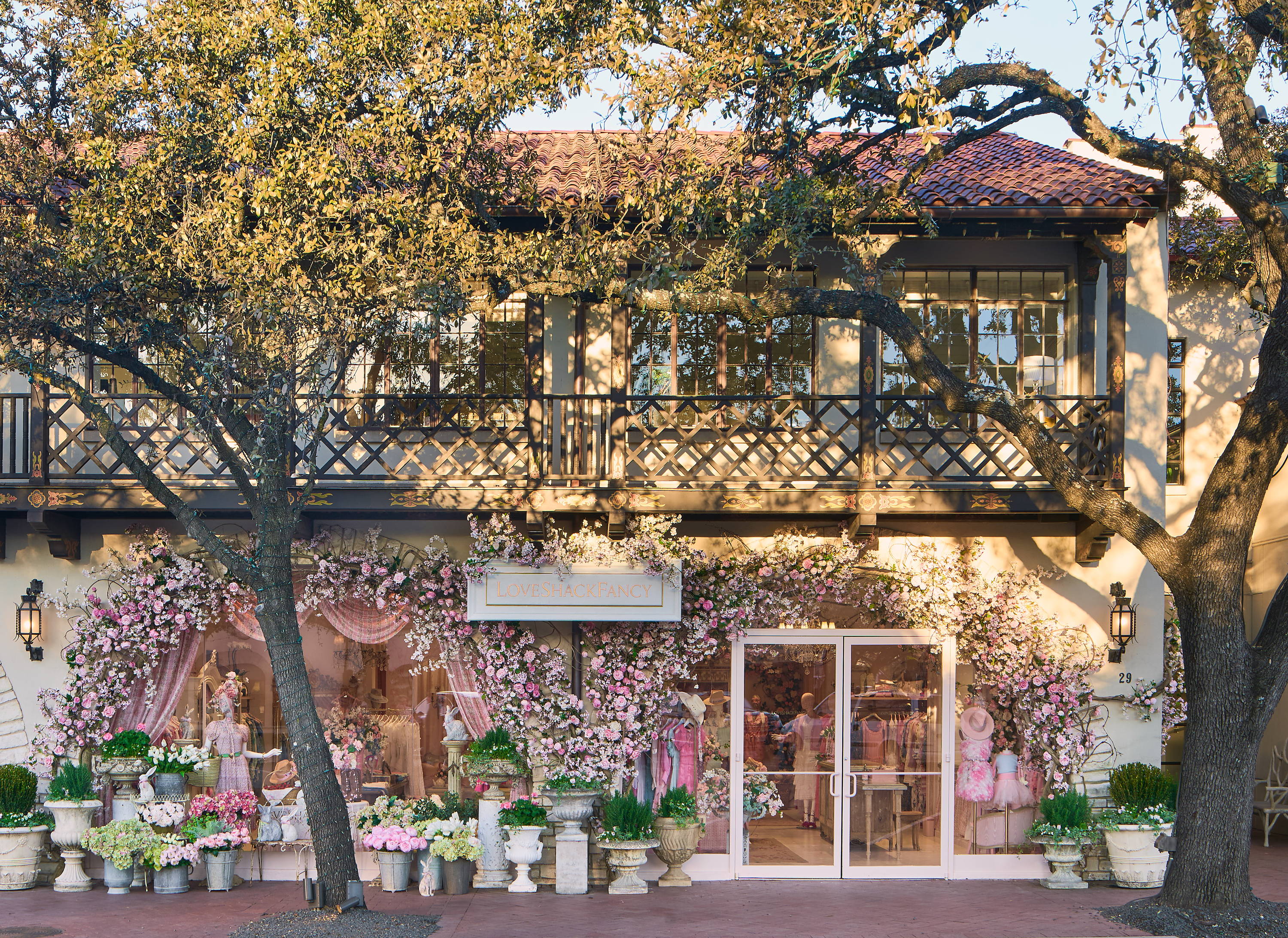 Upon Arrival...
Entering through cascading blooms, the world of LoveShackFancy comes to life. Fanciful, spirited, and ultra-feminine with an exuberance reminiscent of the city's namesake television soap opera, our latest boutique speaks to our love of this southern city.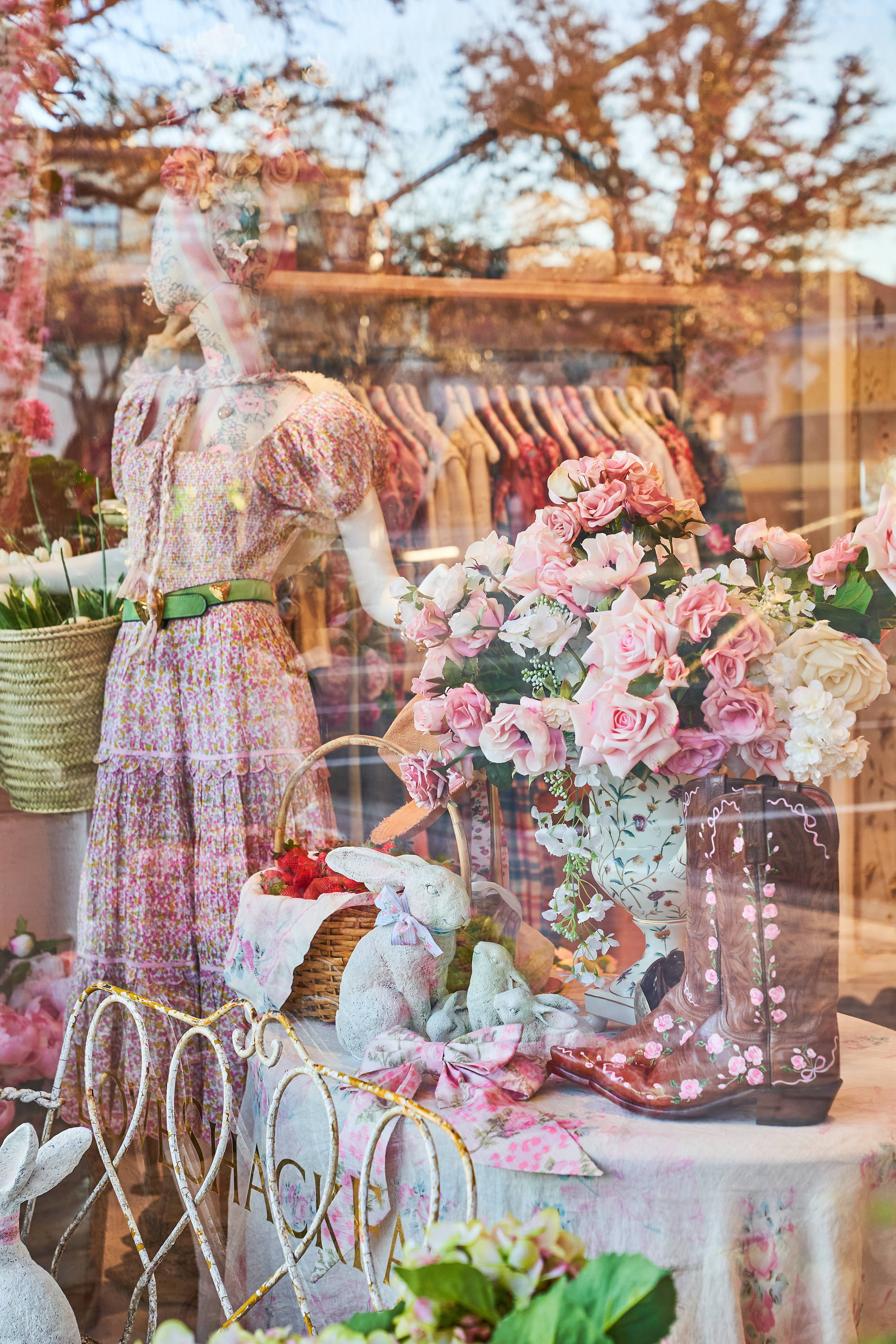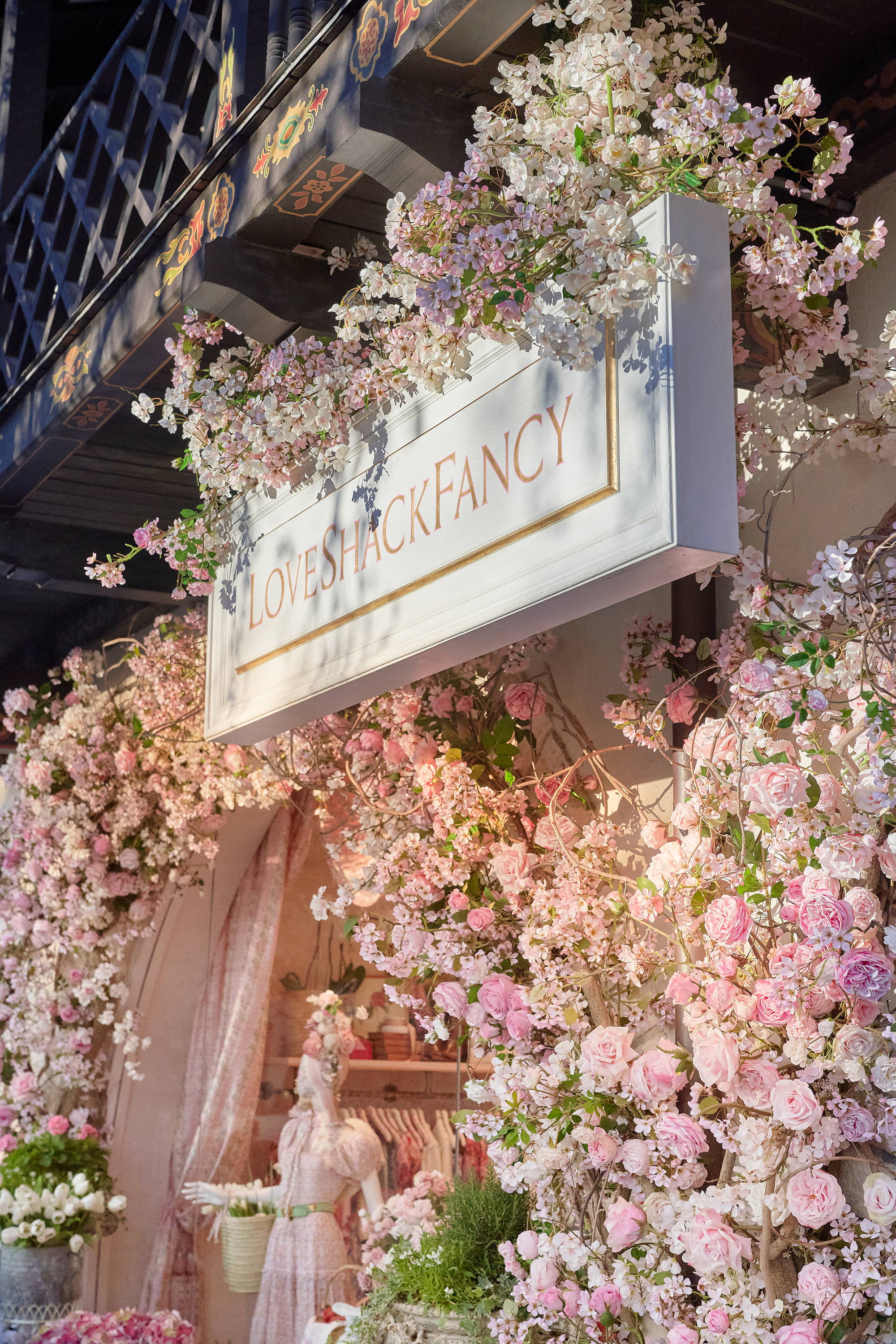 Southern Spirit...
A fitting backdrop for ballgowns and cowboy boots complete with hand-painted floral and bow details throughout, quintessential custom columns, a floral wallpapered ceiling, and magical murals.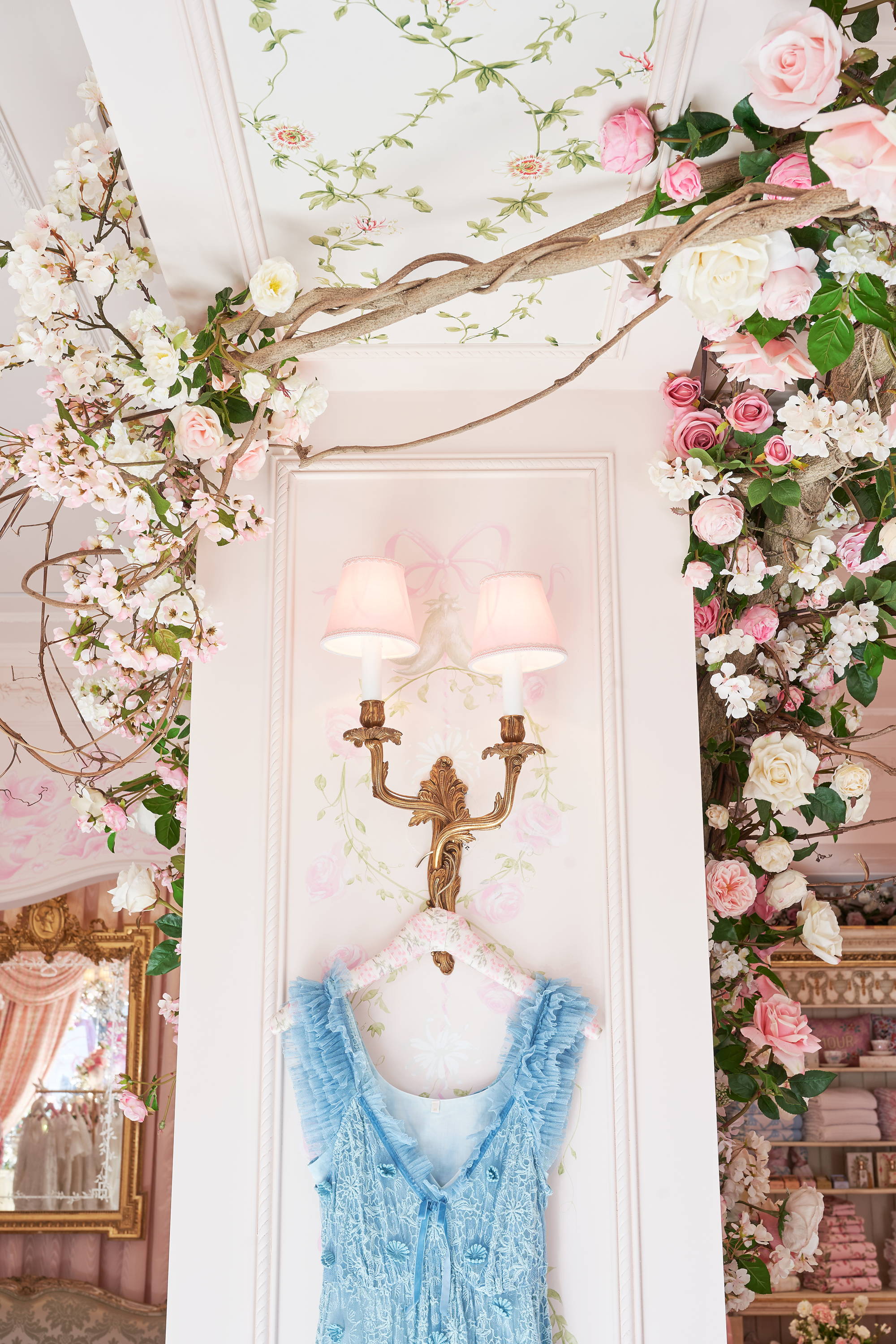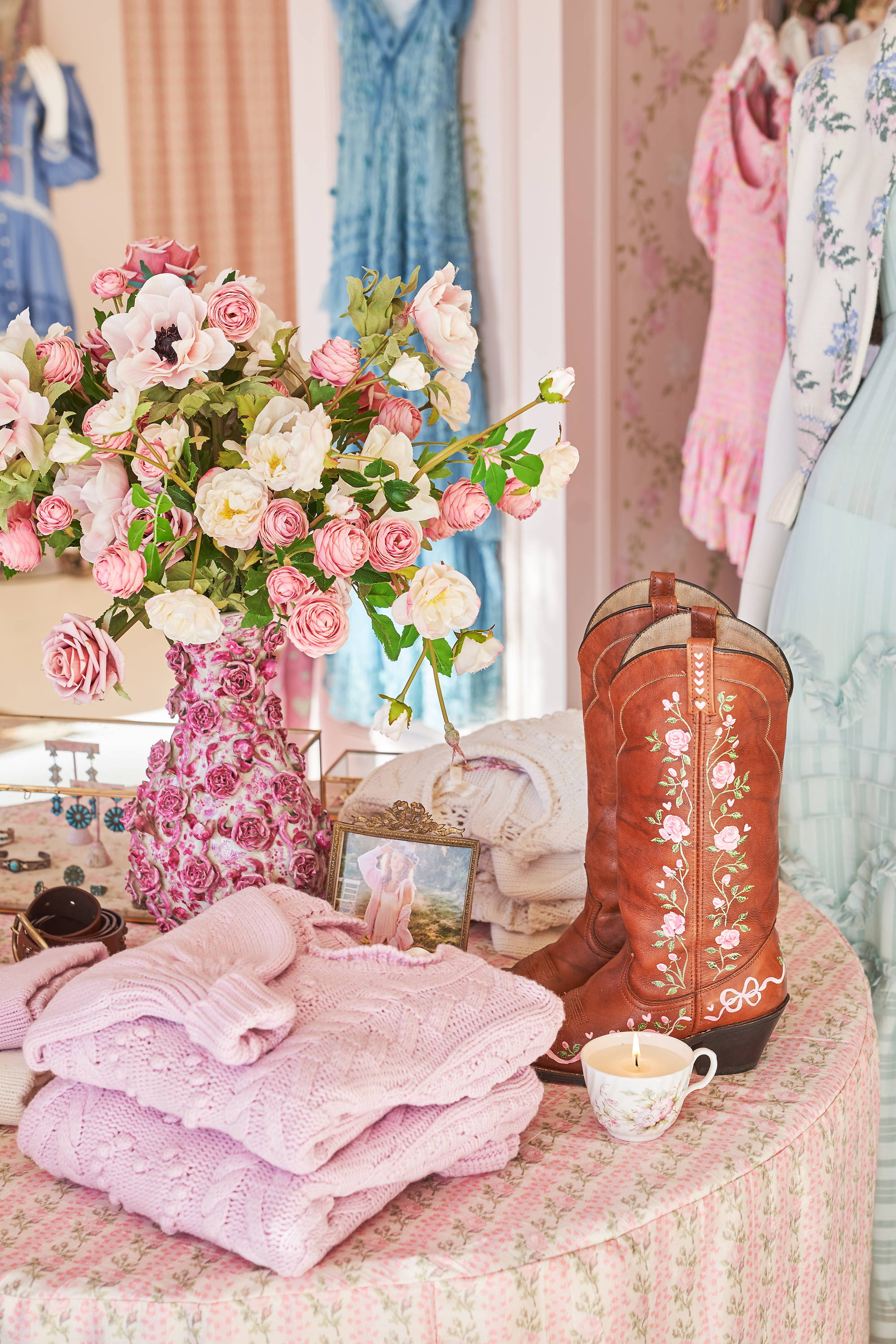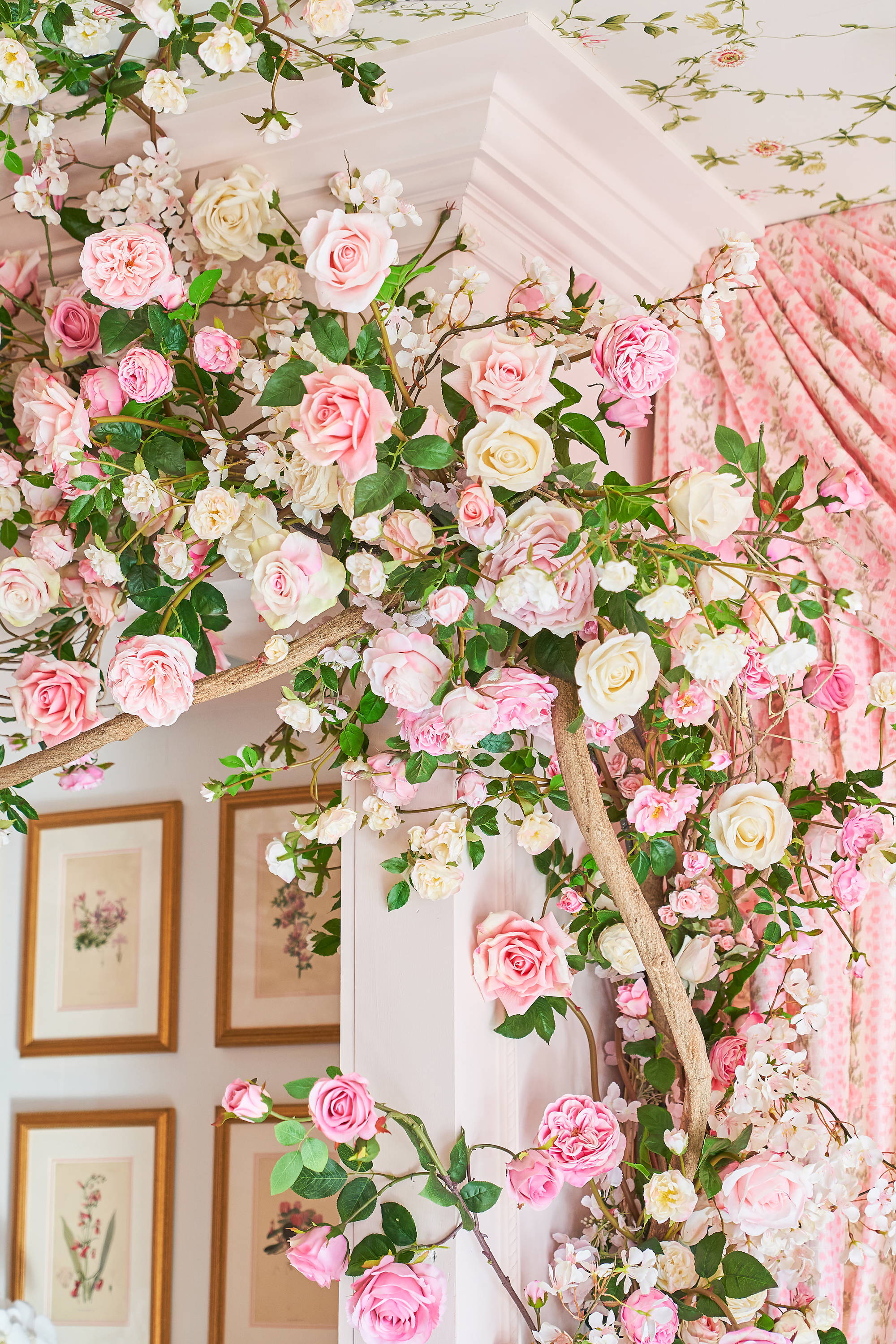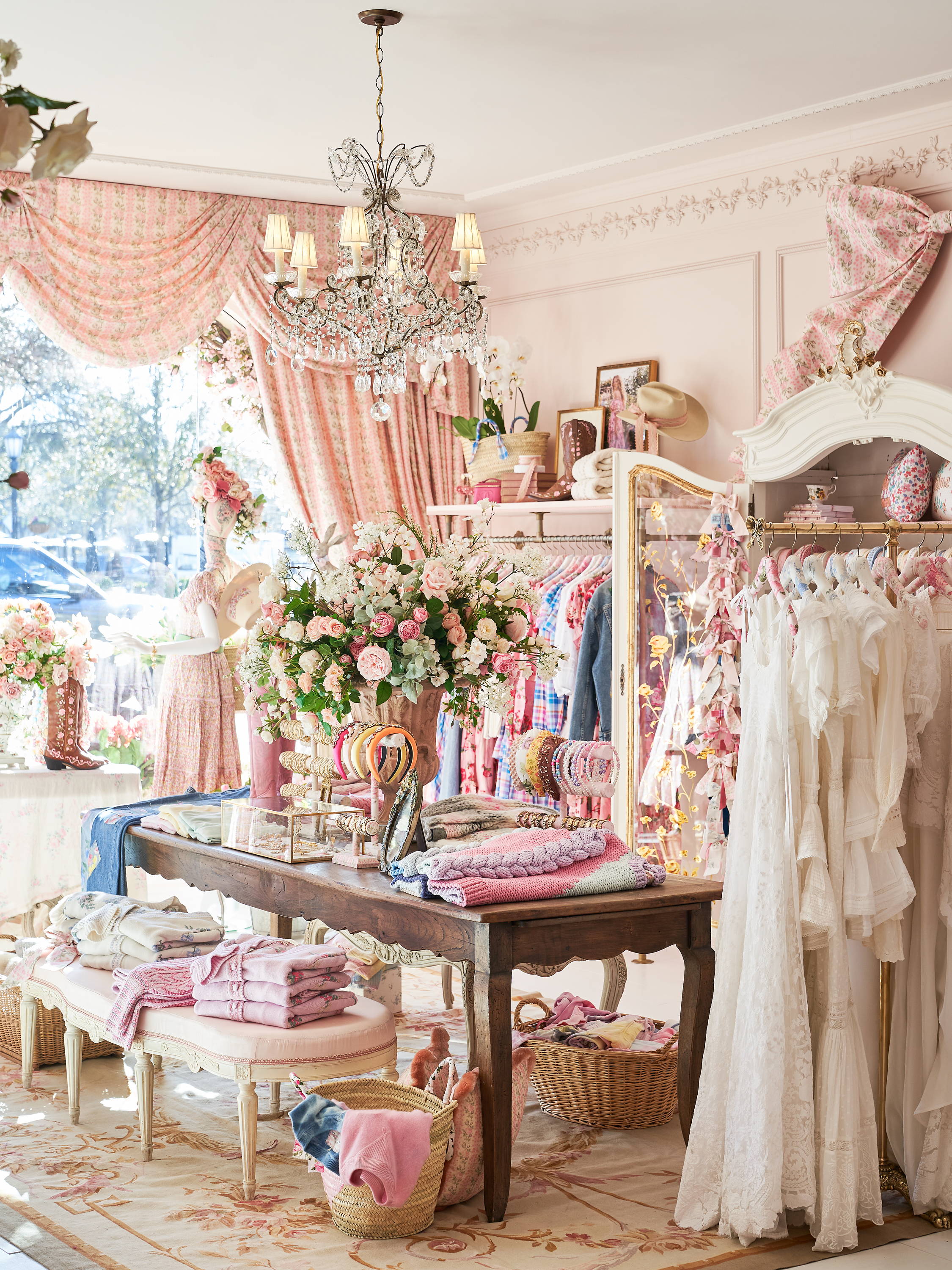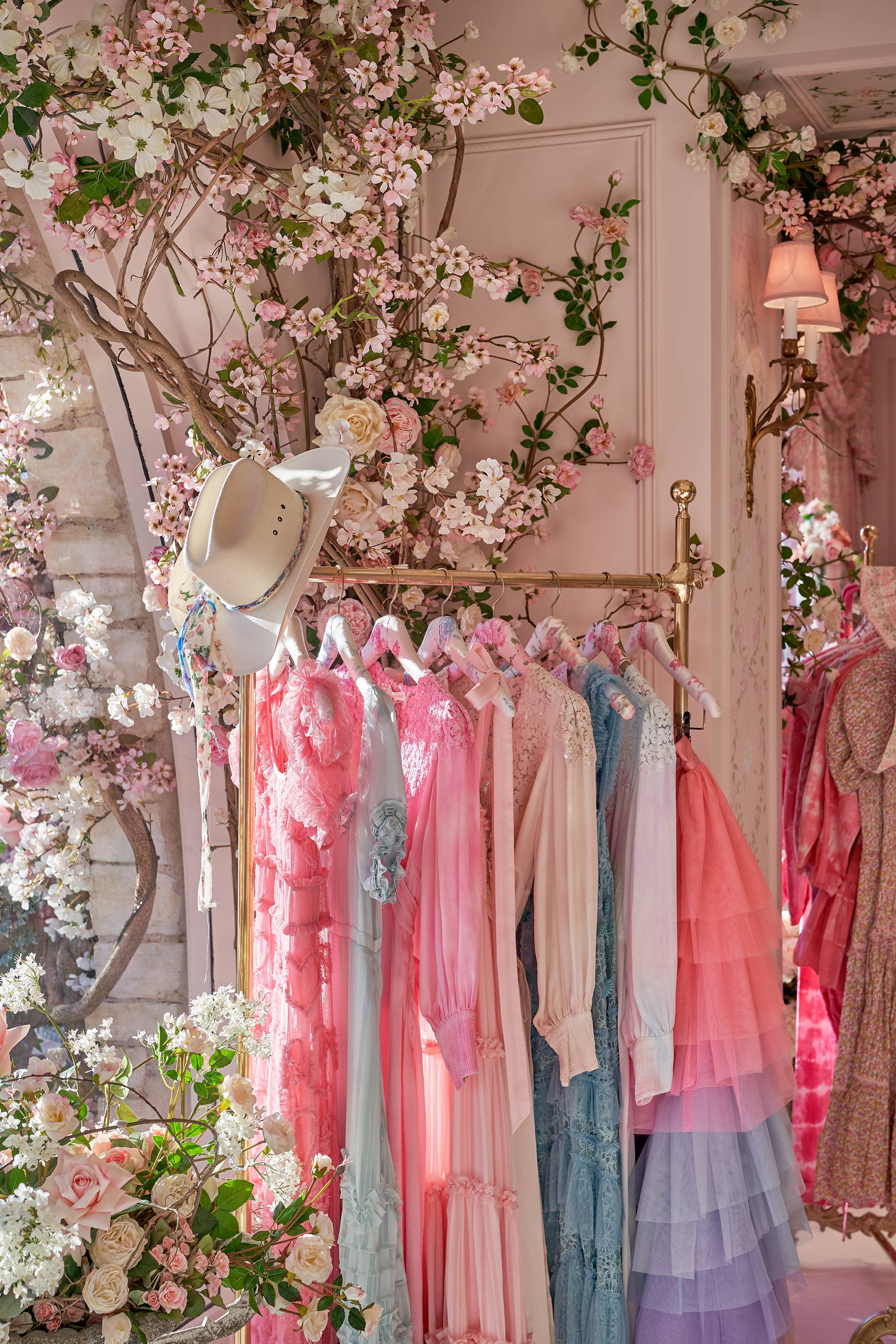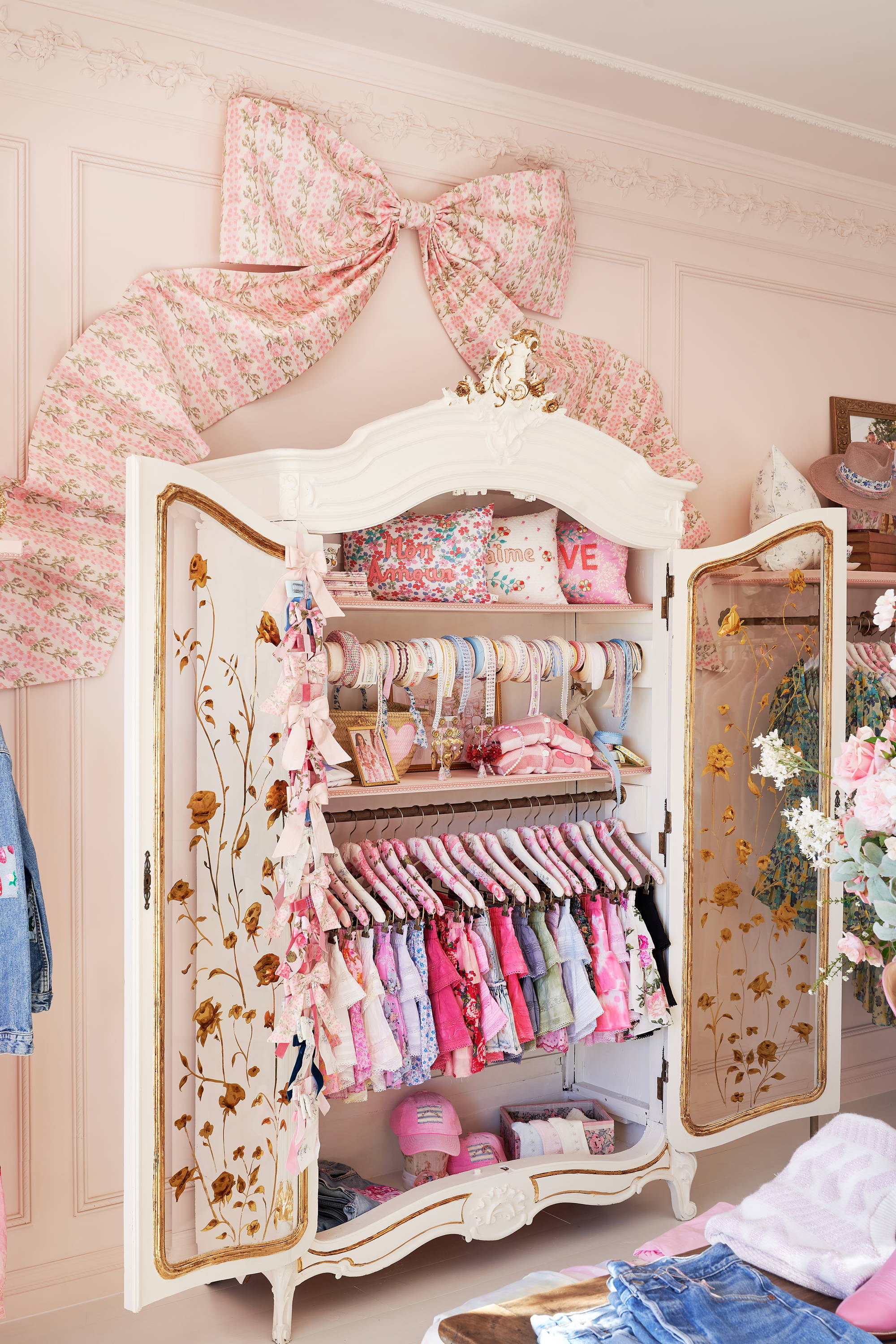 Antique Touches...
Gorgeous, locally sourced one-of-a-kind antiques are perfectly placed throughout the space and available for purchase. Plus, finely detailed ceramic plates found in France grace the walls.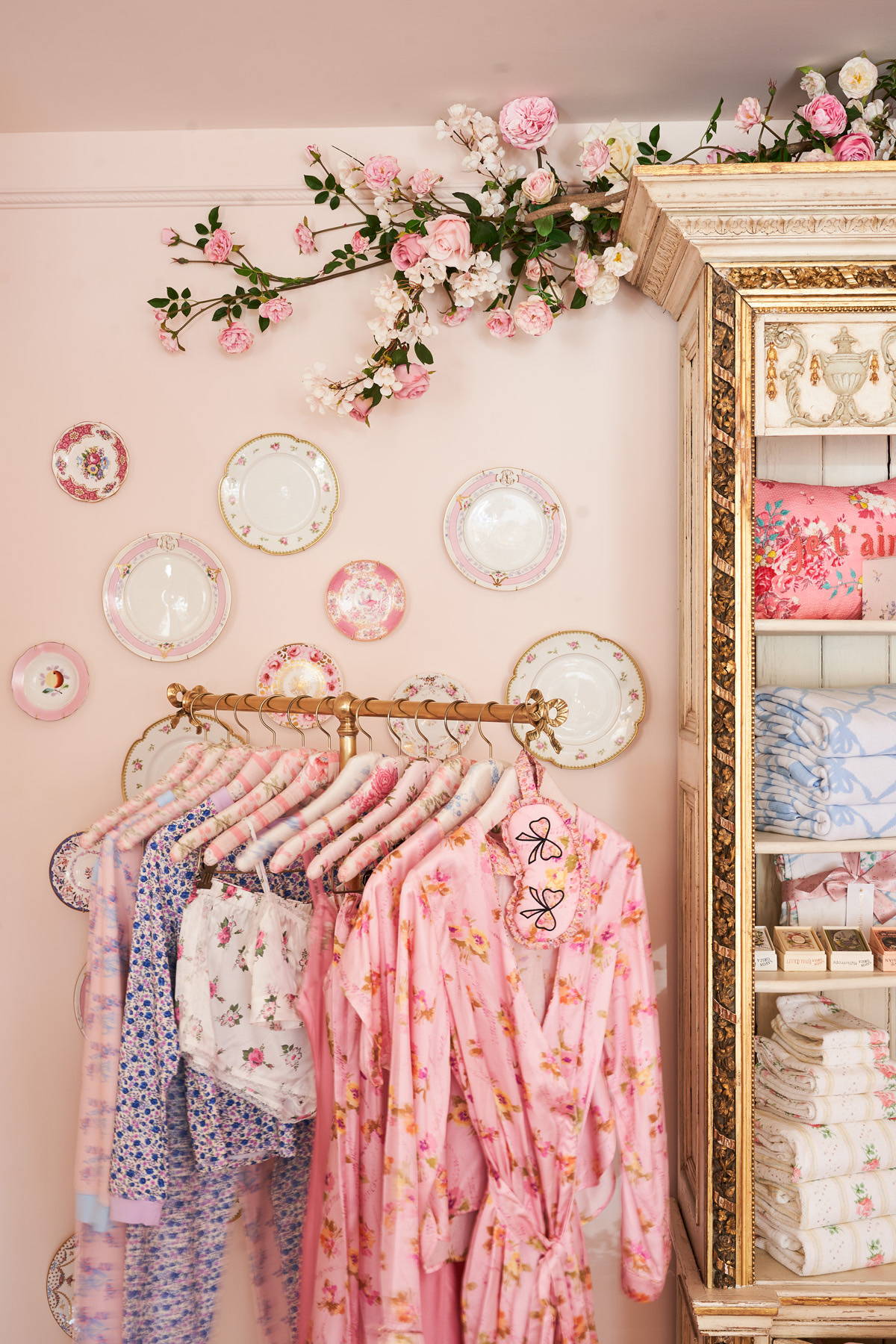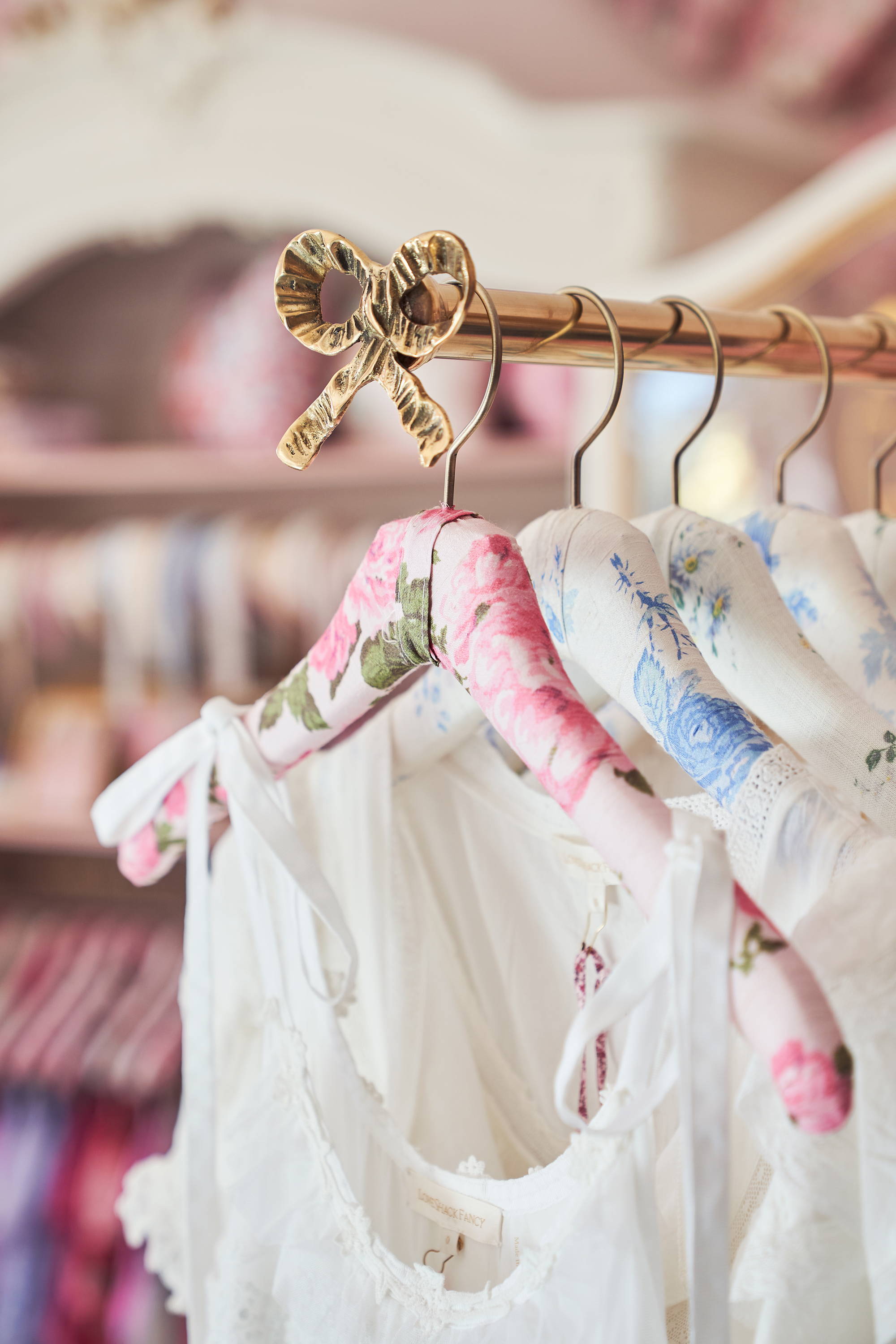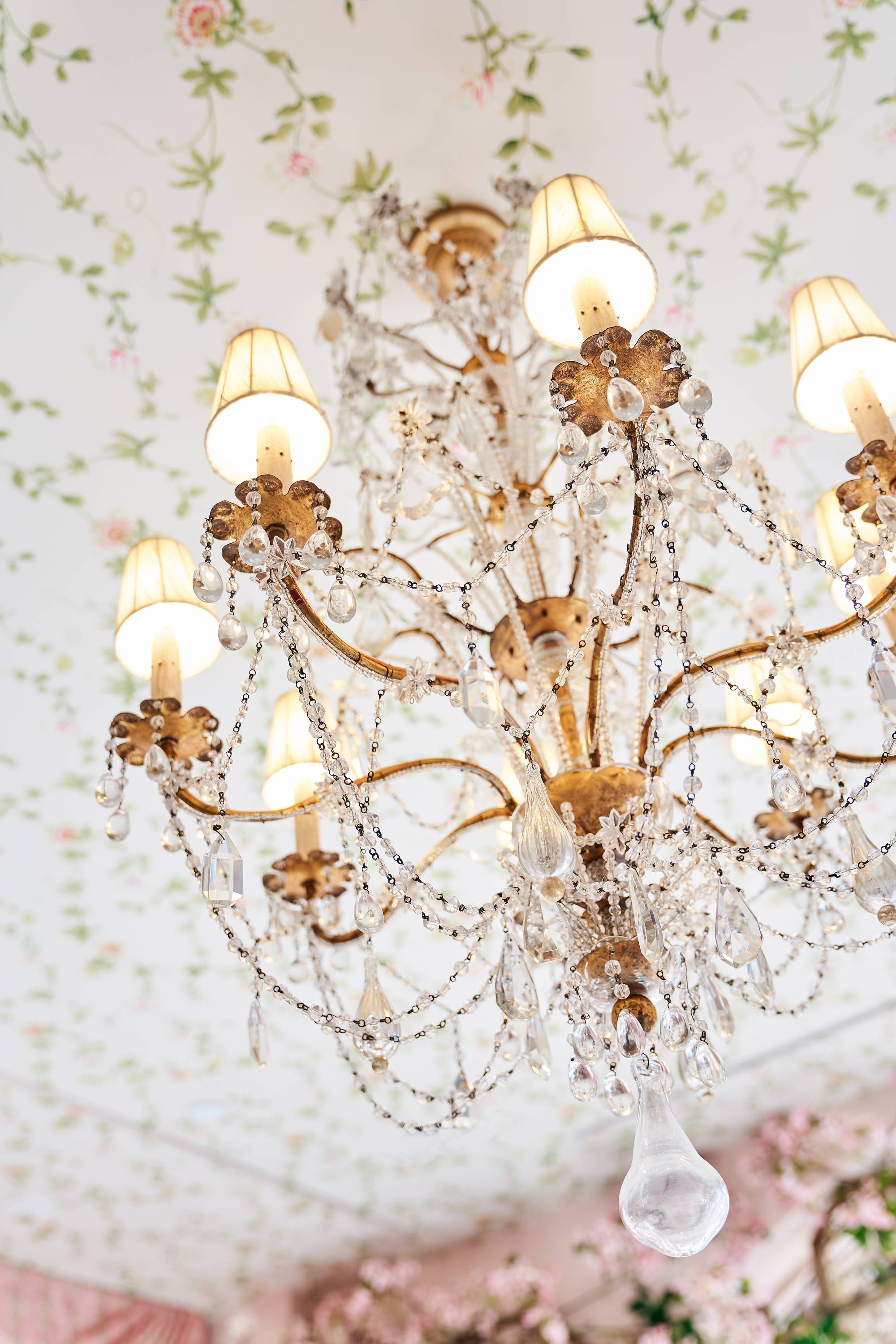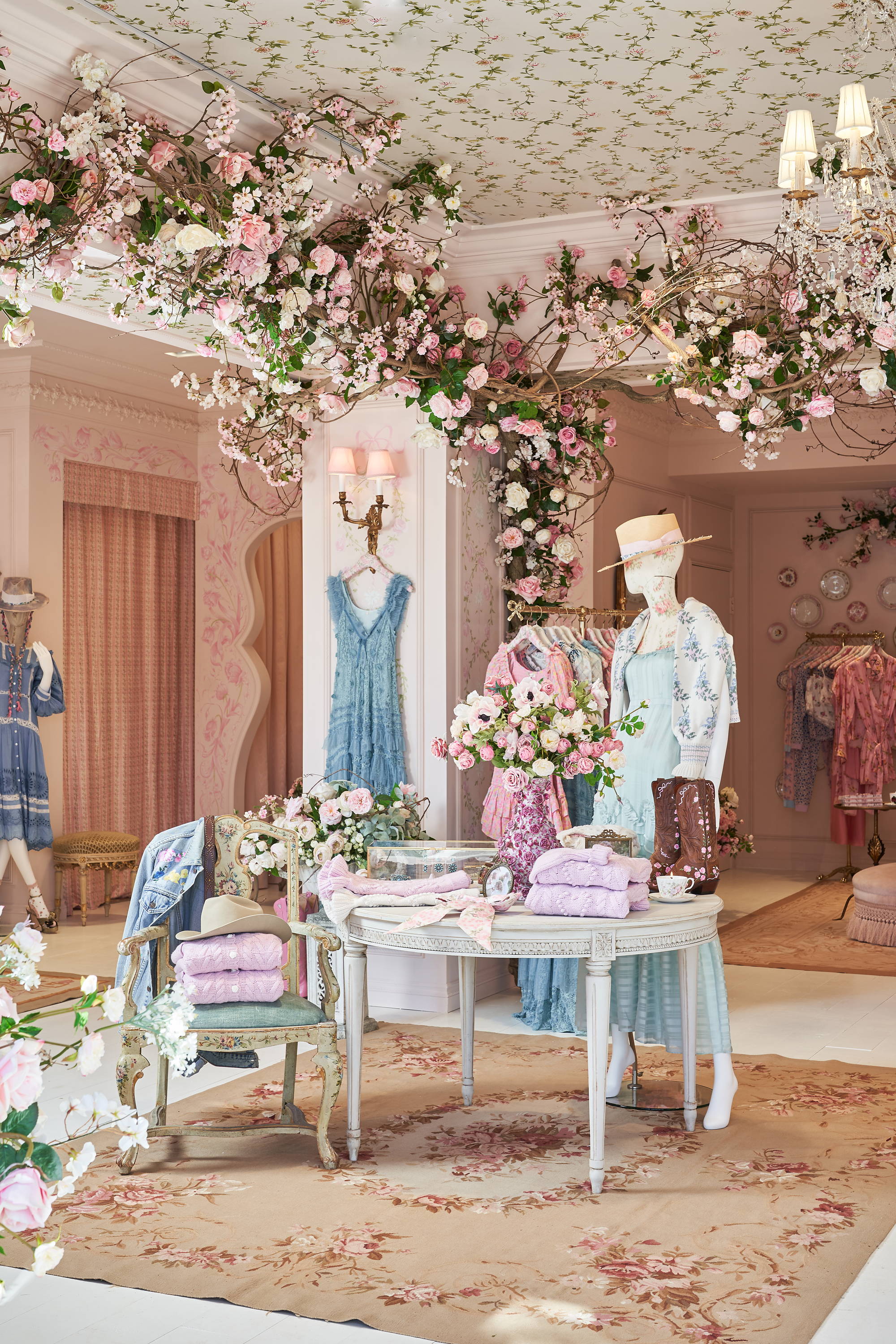 Home is Where The Heart Is...
Surrounded by whimsical dream-like custom floral prints, an elegant day bed befitting of Joan Collins' on-screen character Alexis Carrington-Colby, heroes our home collection area.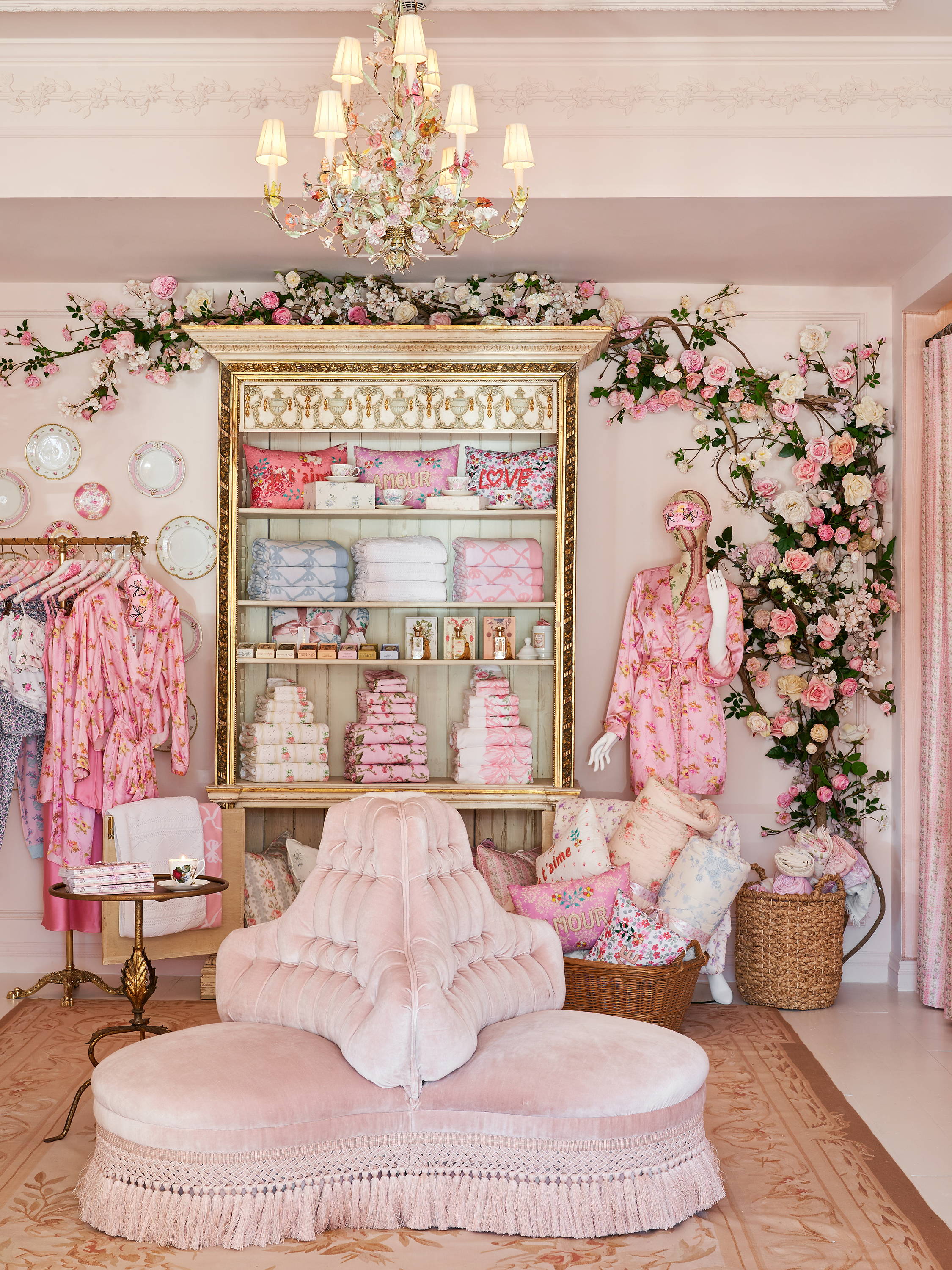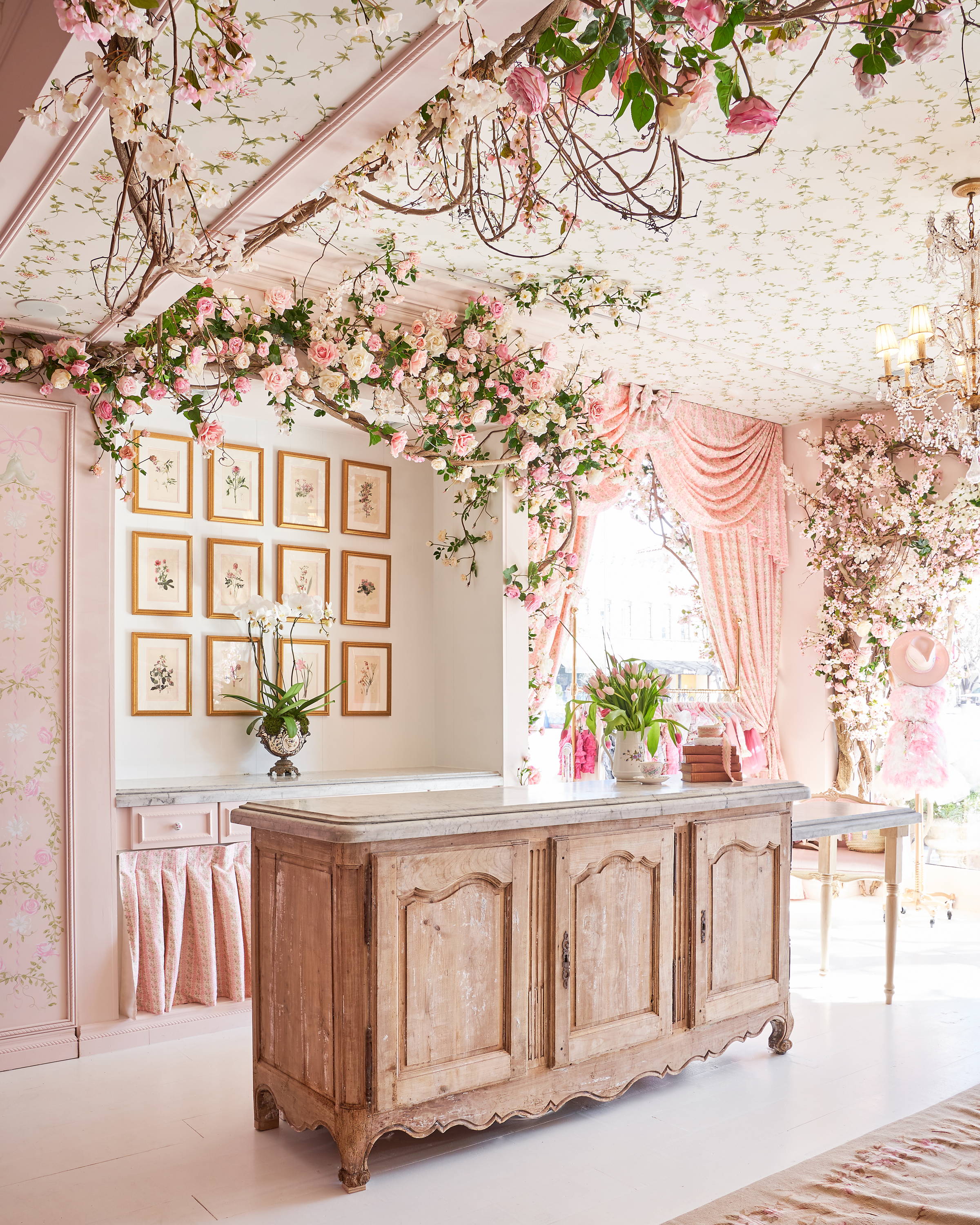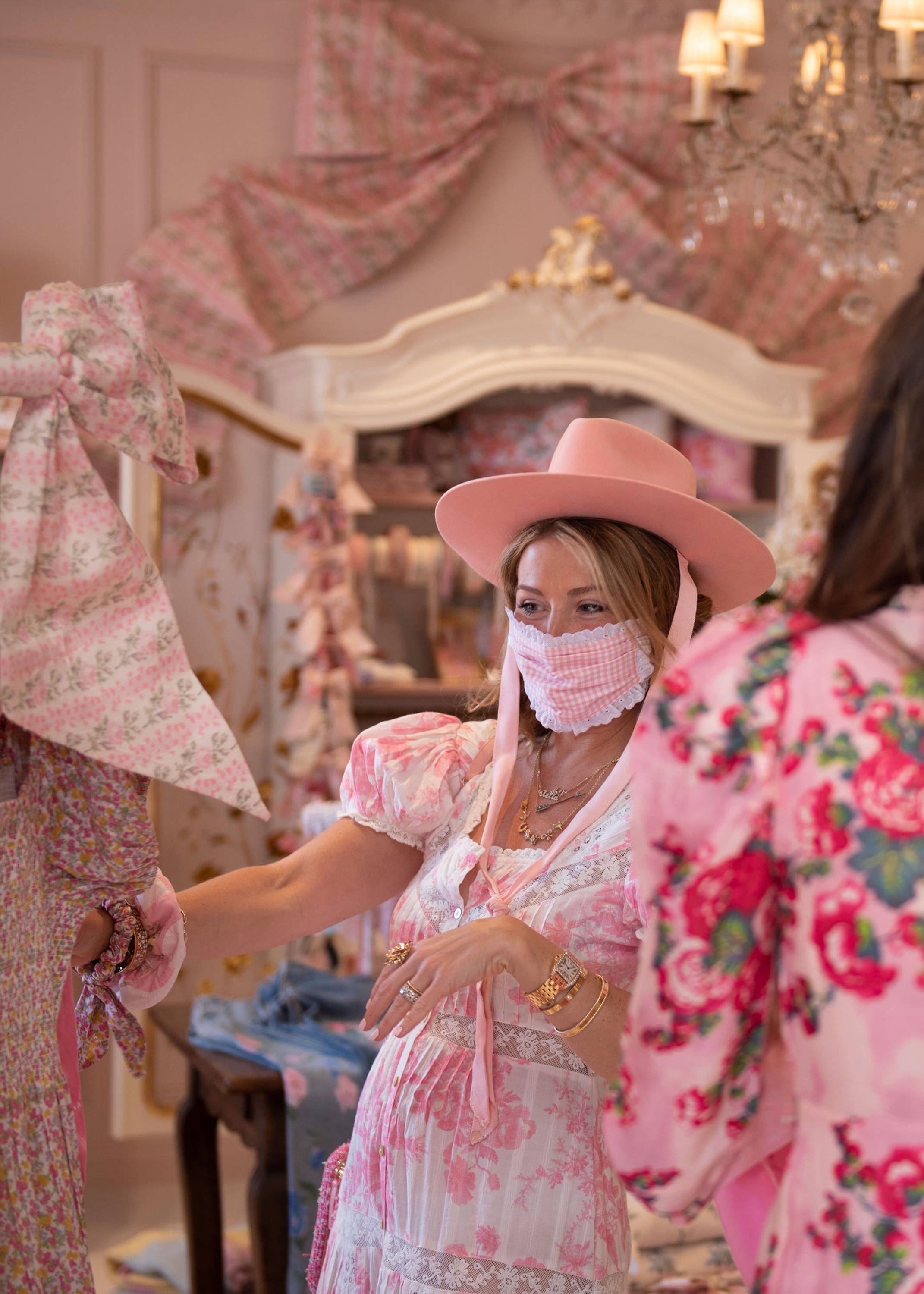 Cakes & Cowboy Cookies...
Because, it's always time to get decked, drink, dance, and live life to the fullest in Dallas, for opening day, in true Southern hospitality, we served cakes, Croque monsieurs, cowboy cookies, margaritas, and macarons at our LoveShackFancy cafe.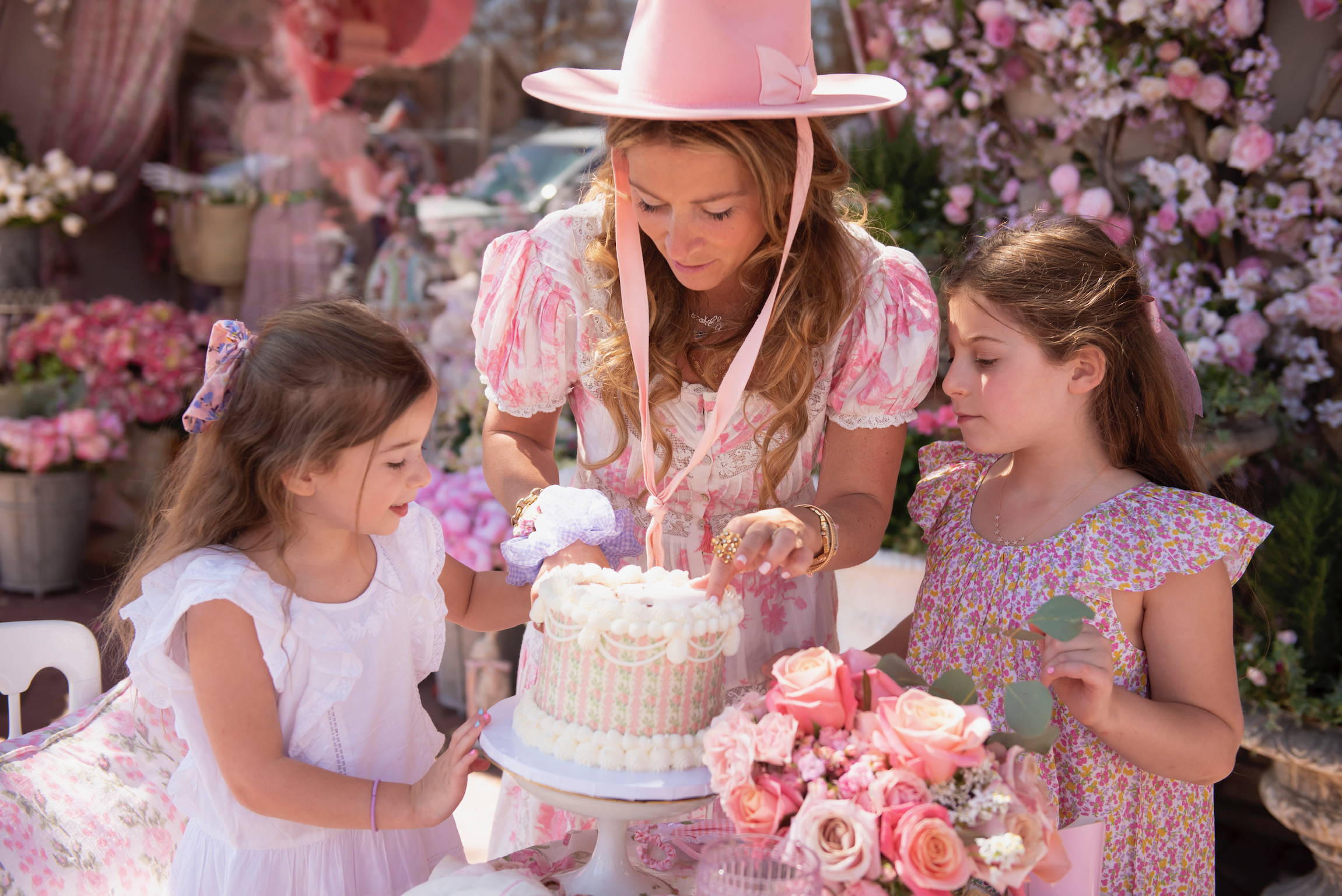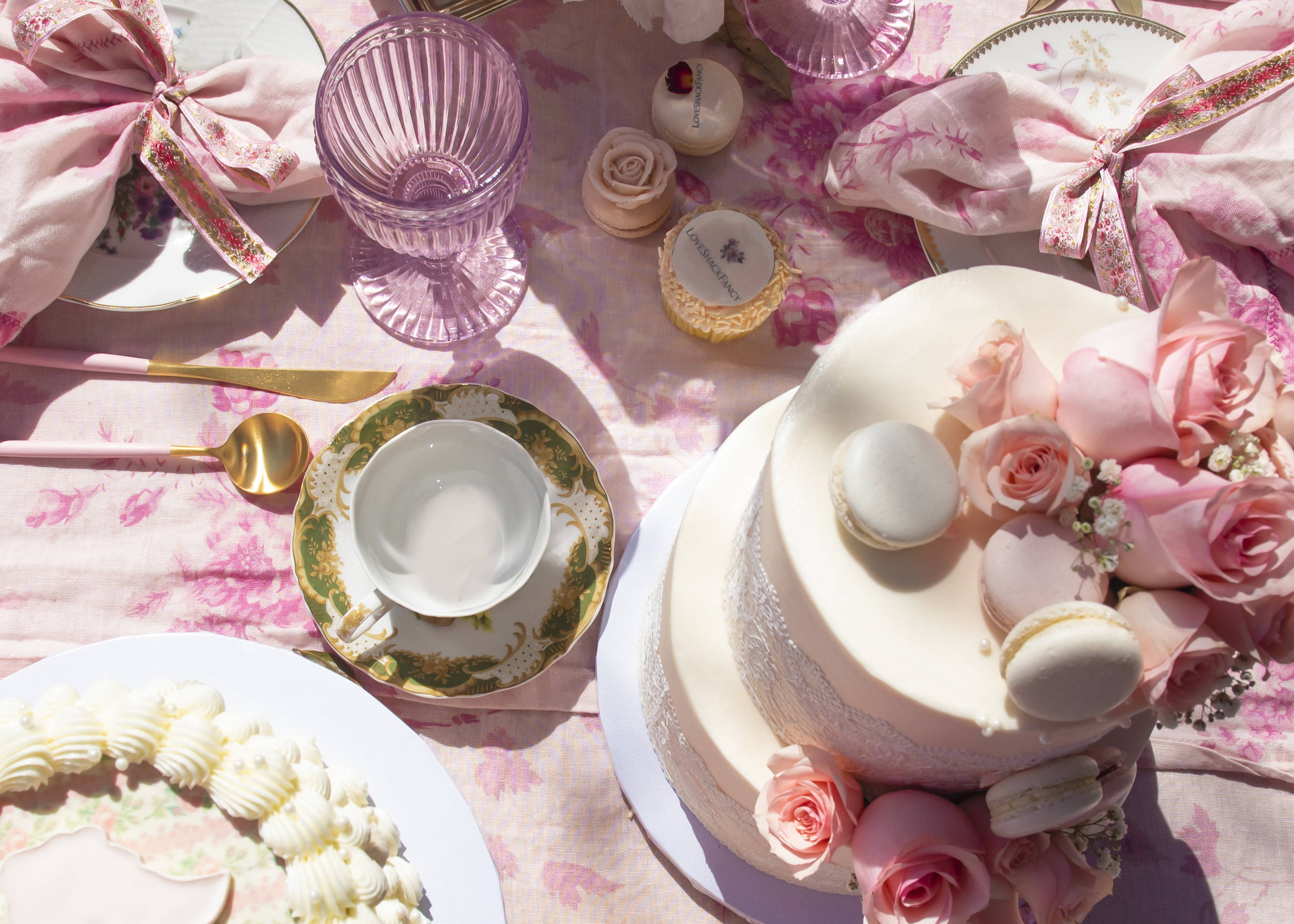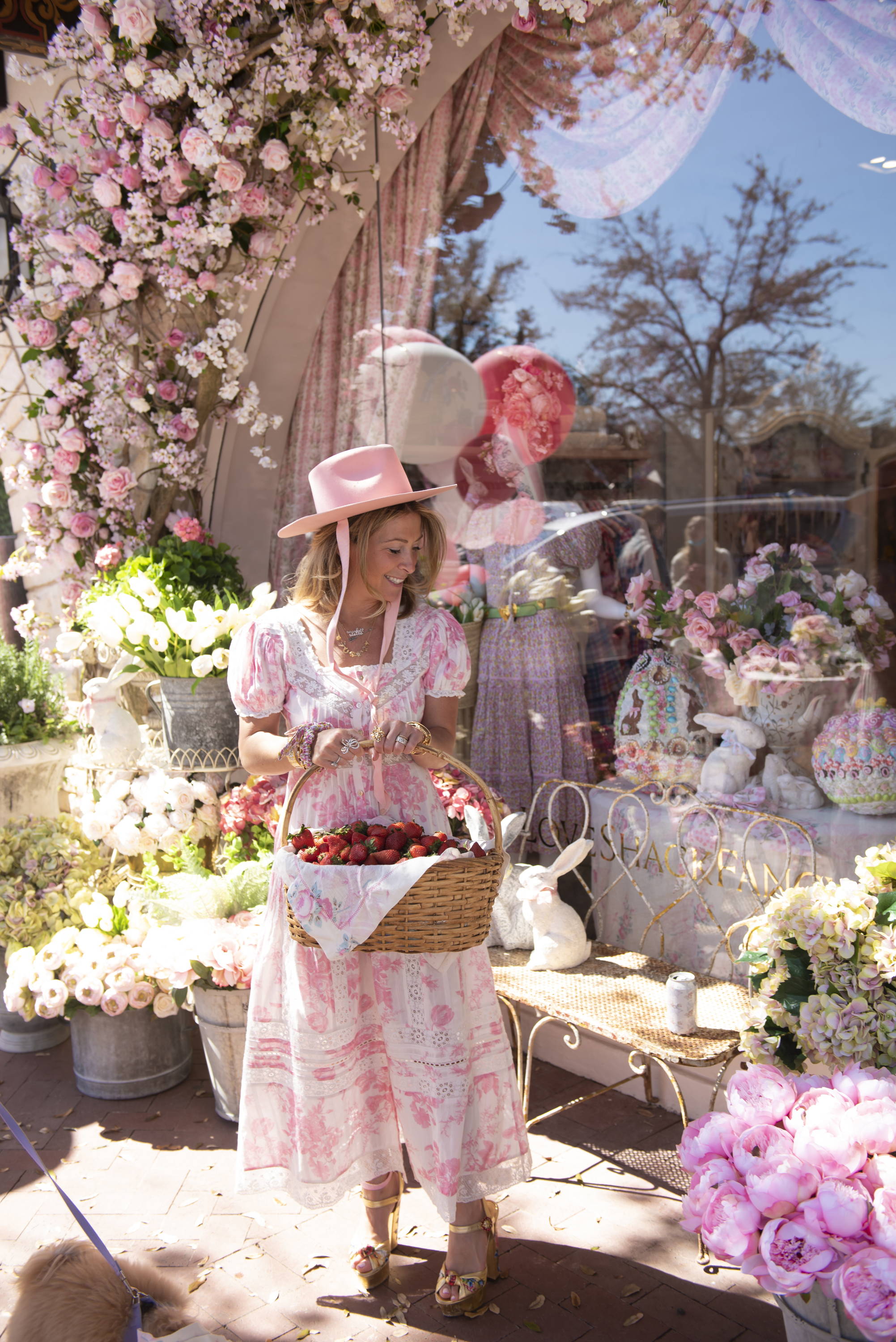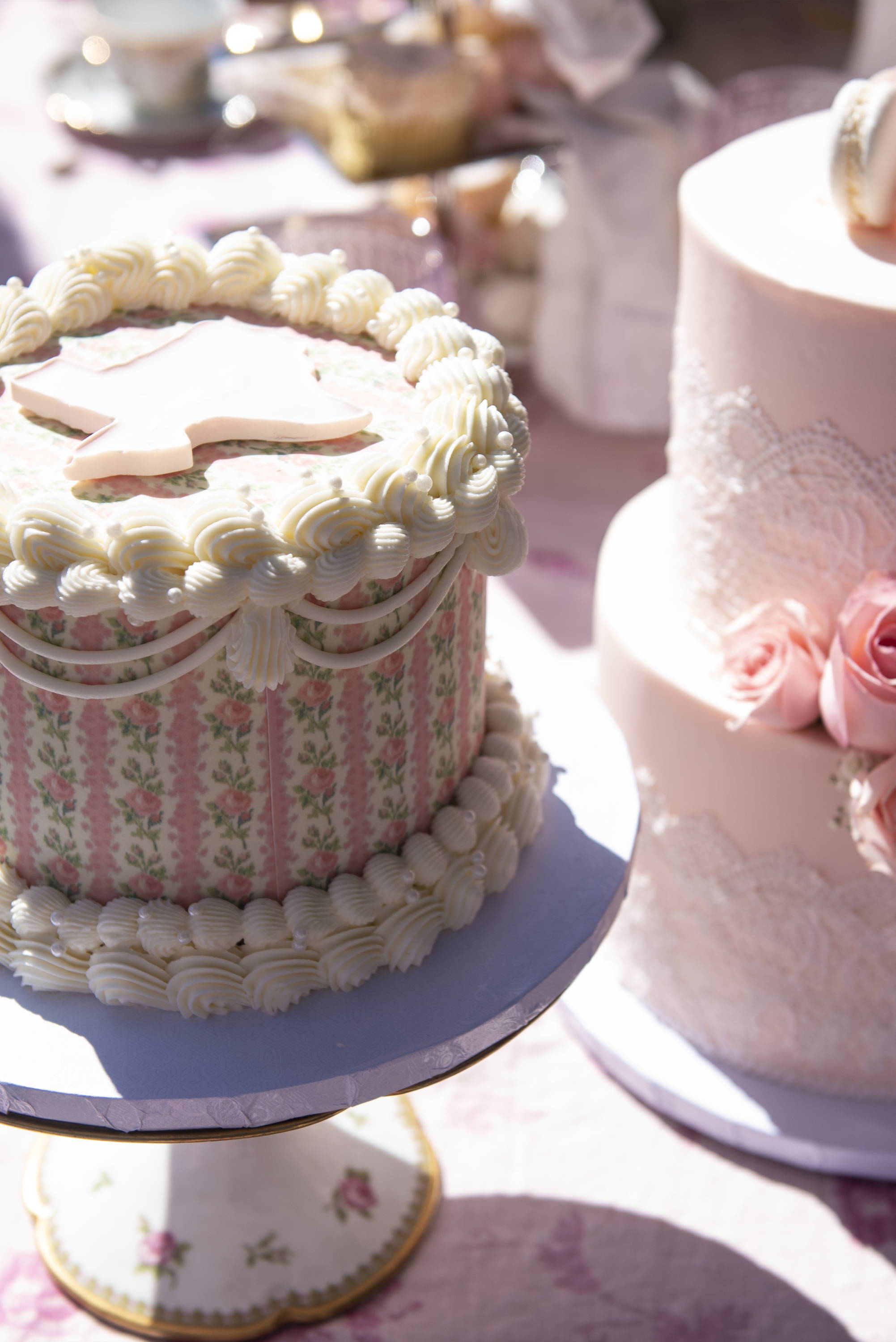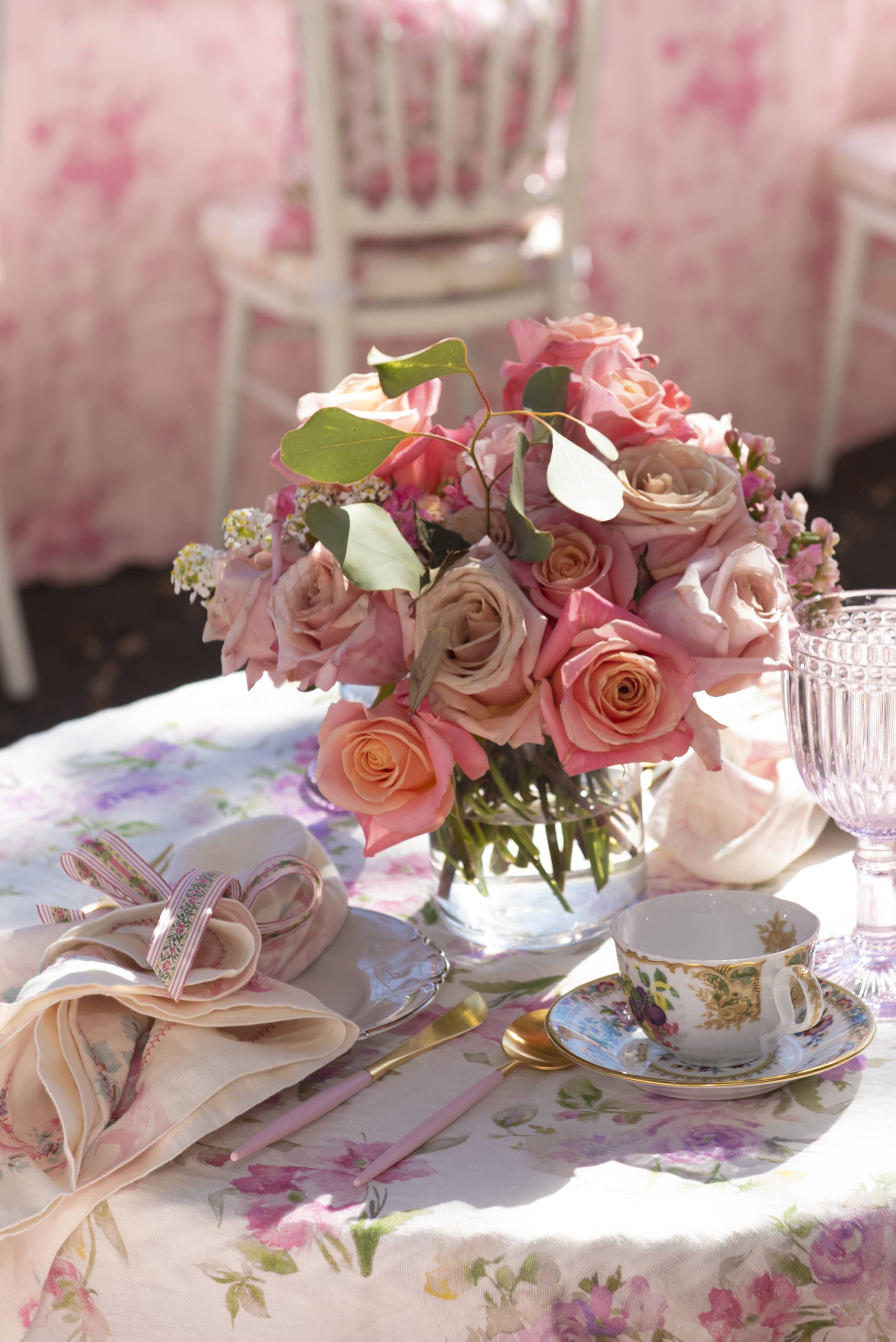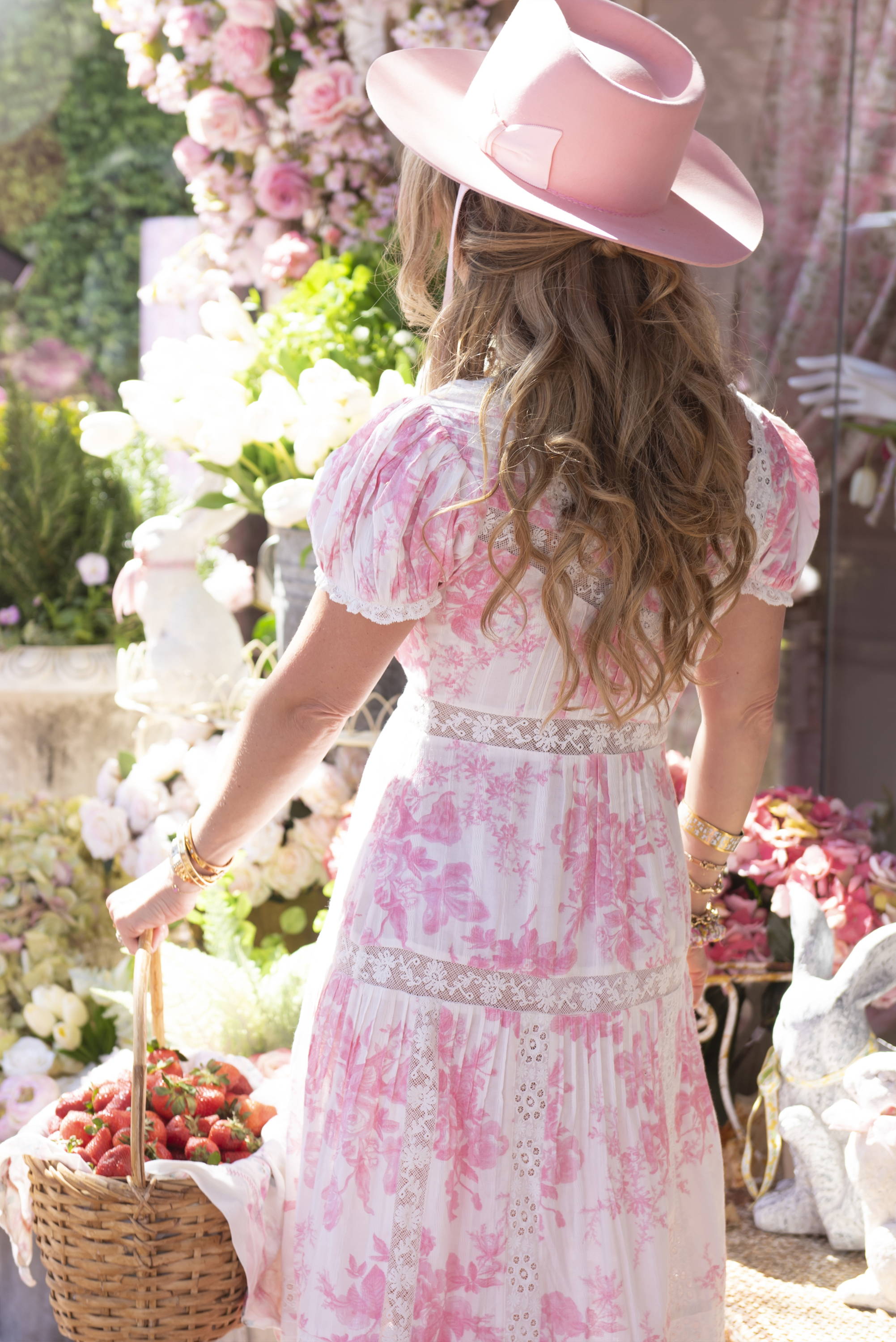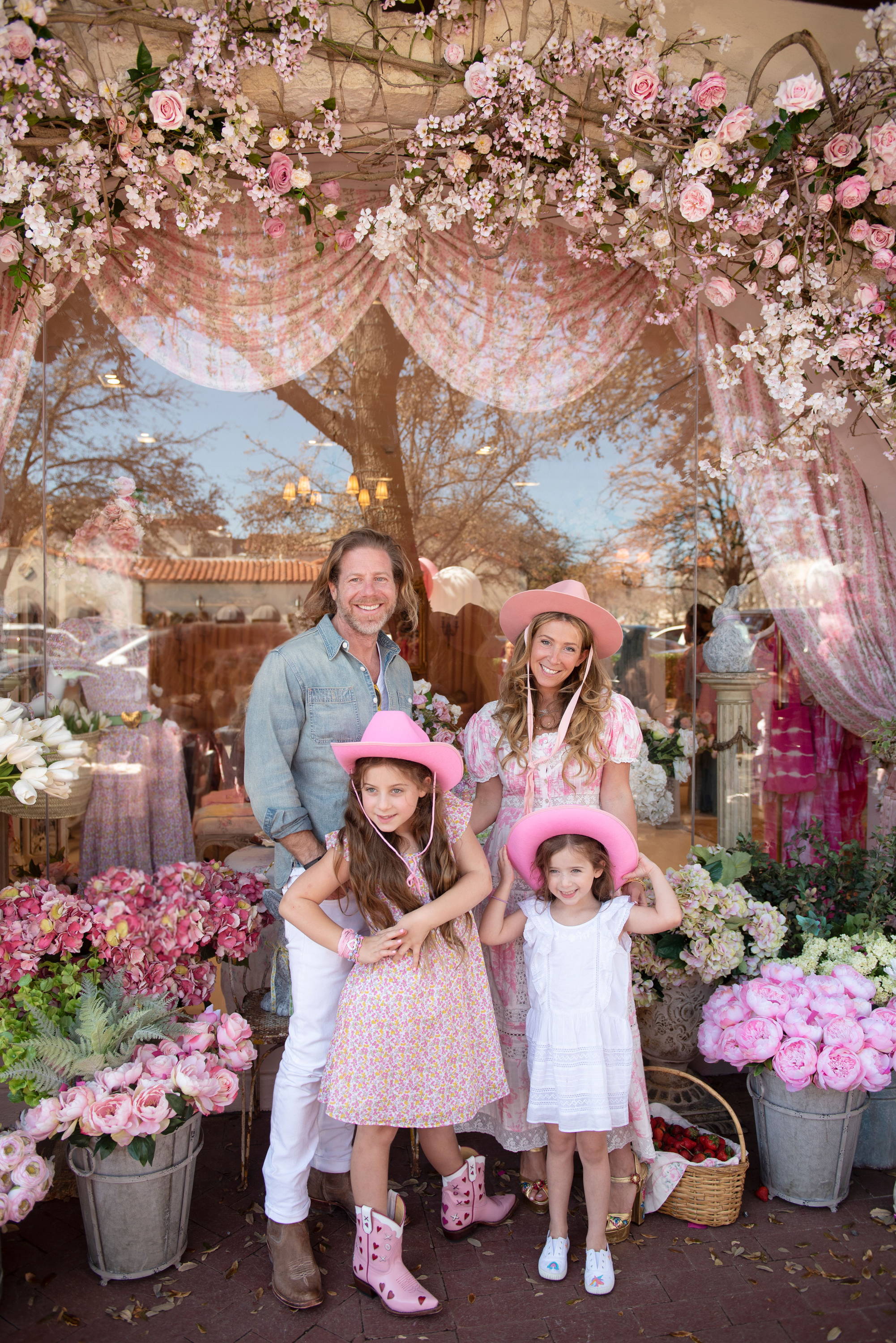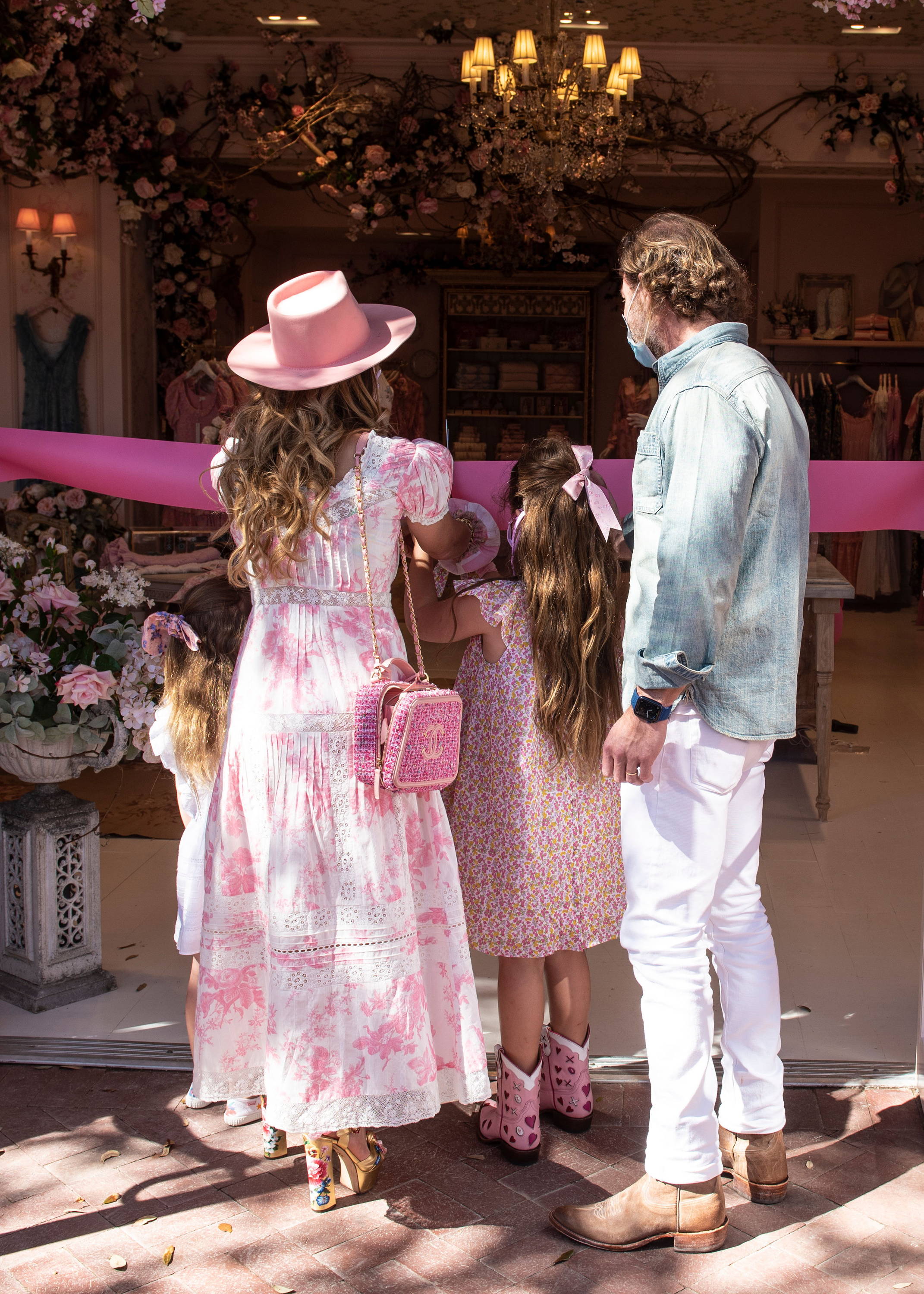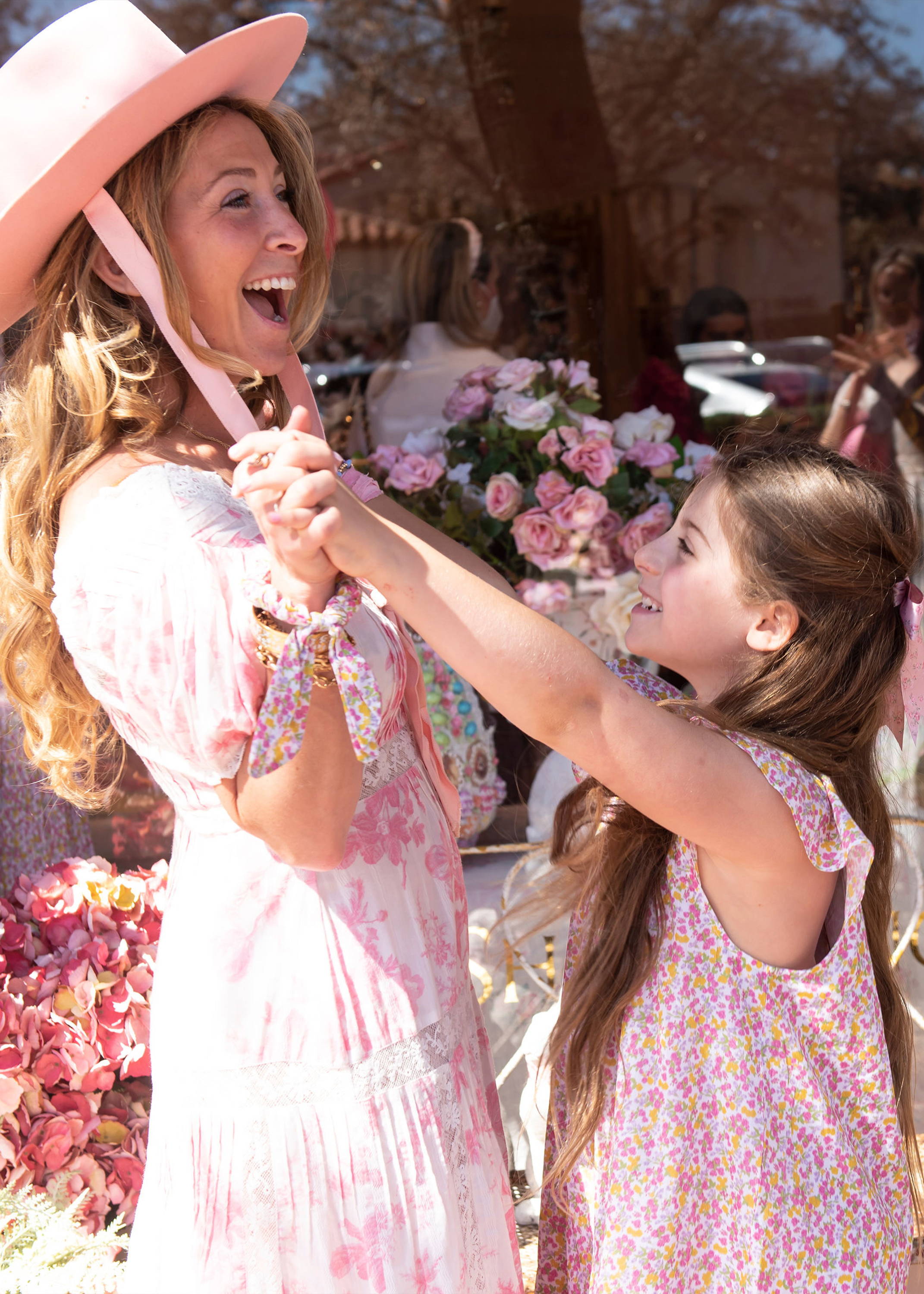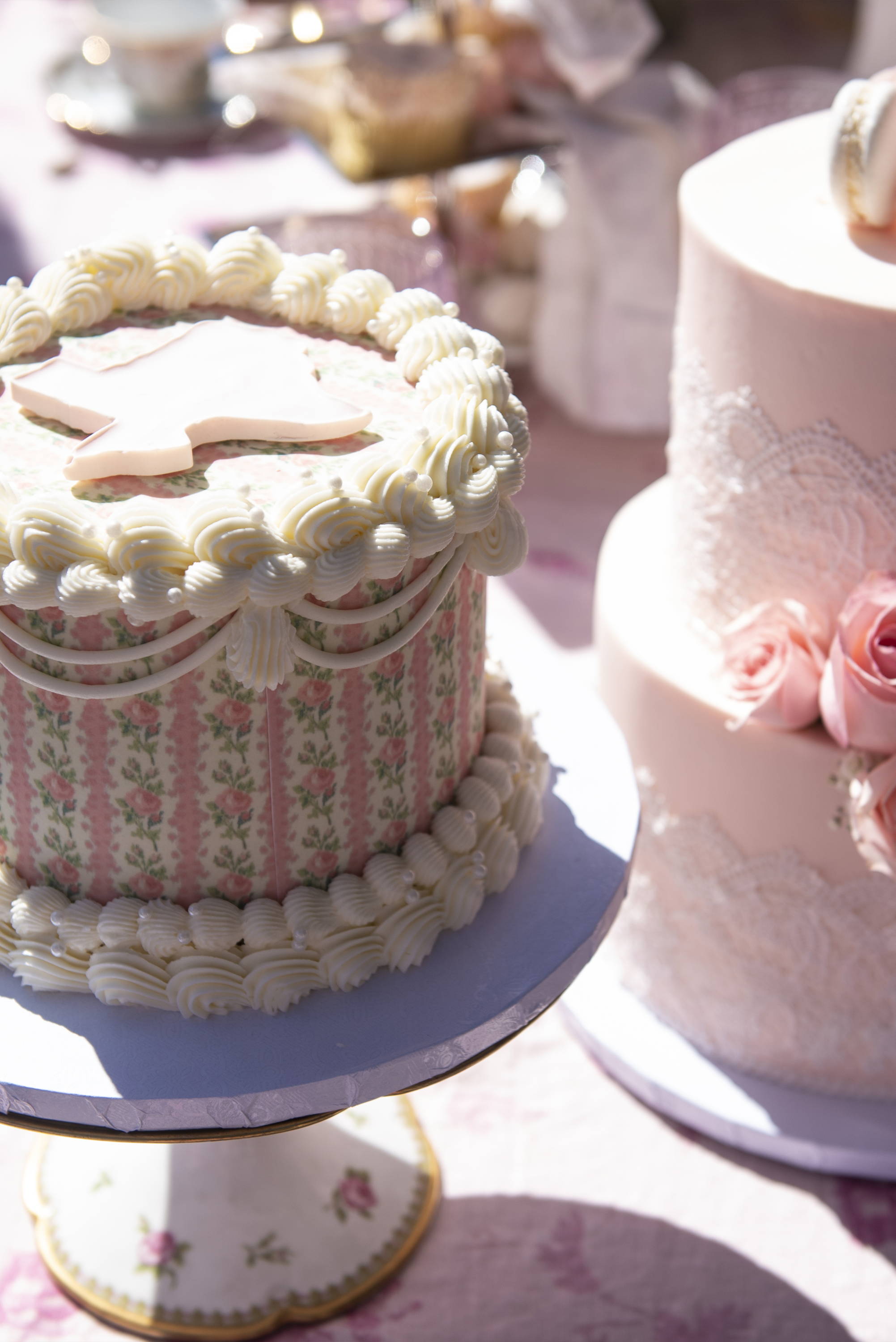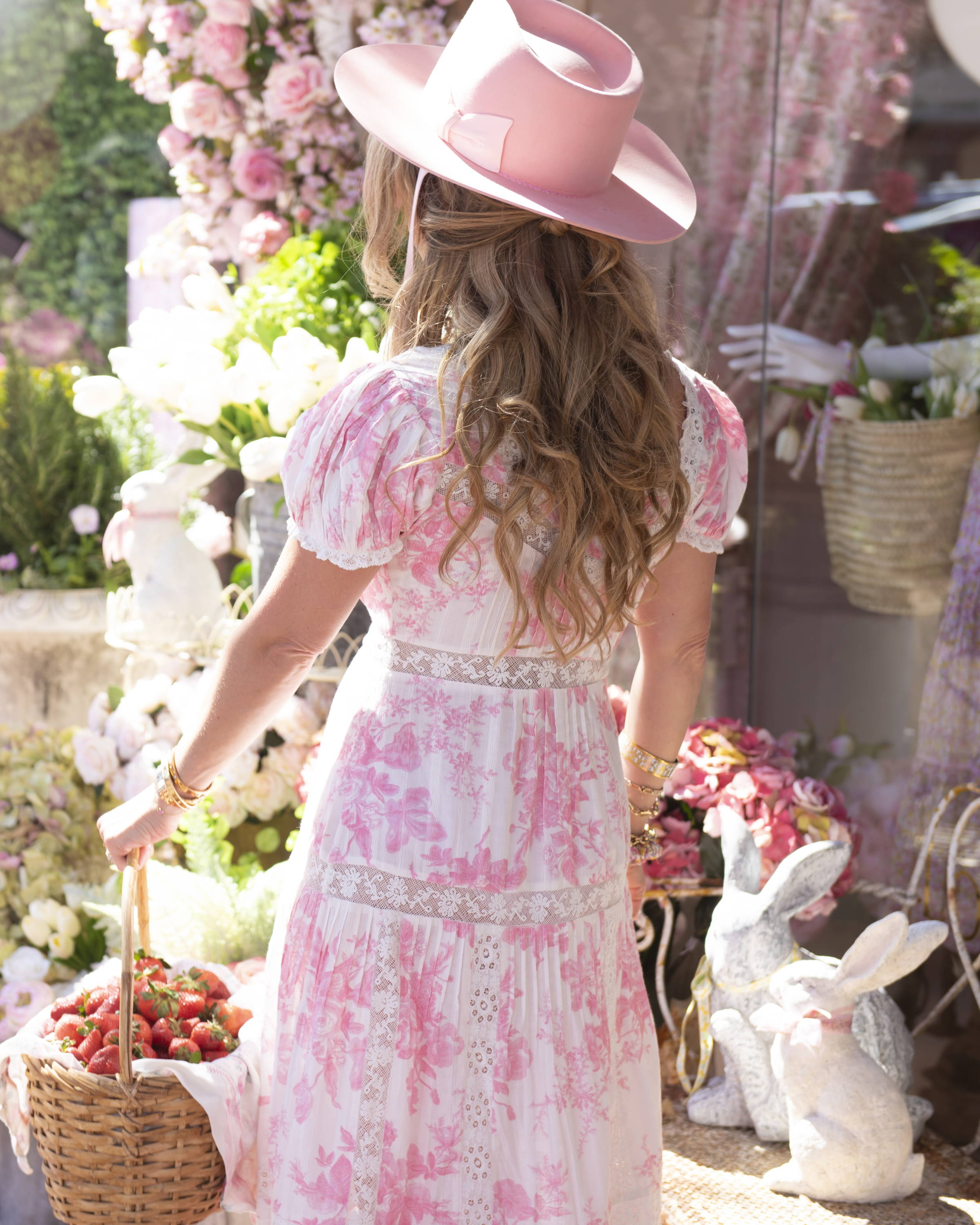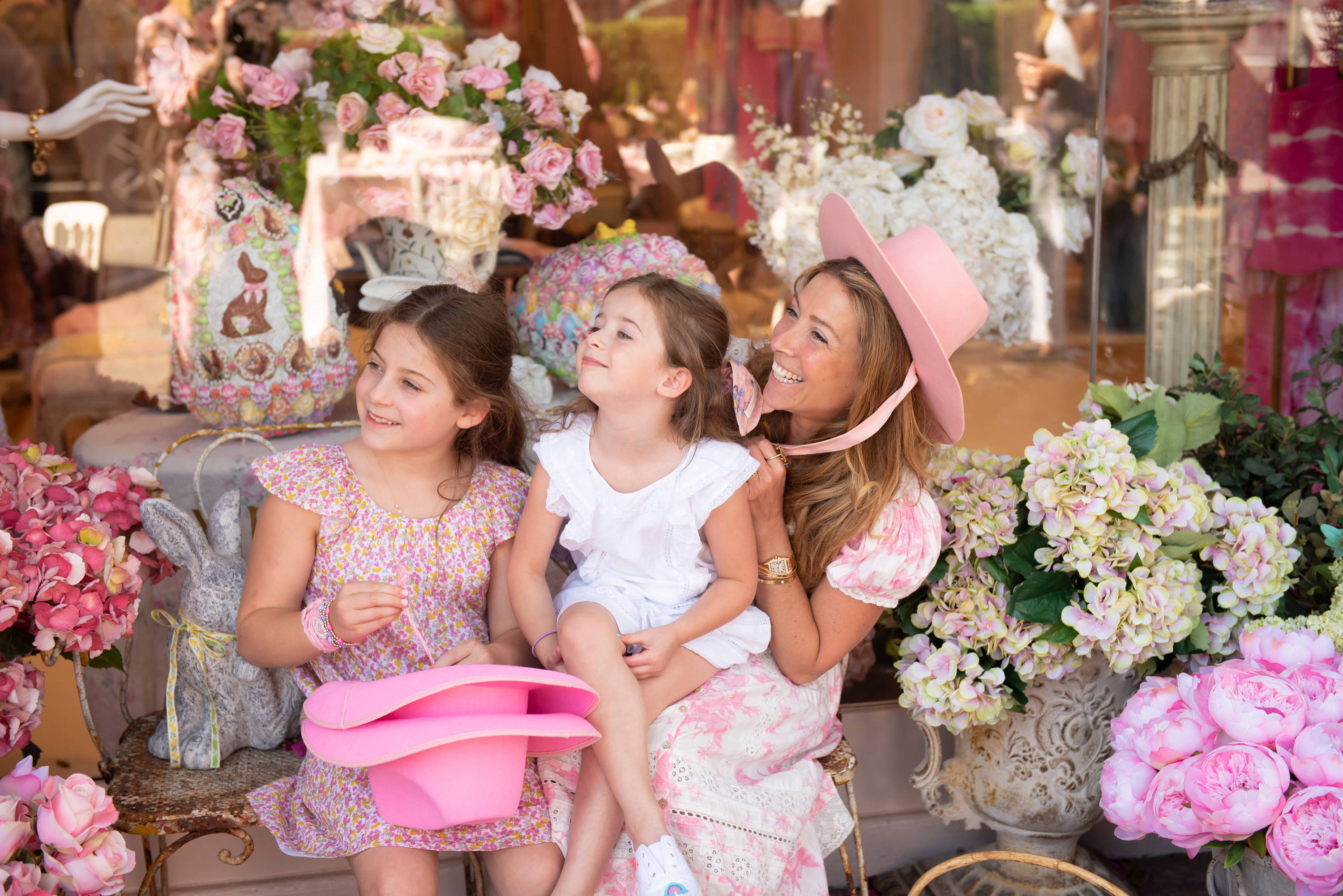 "I adore the glamour and energy of Dallas! I love that everyone entertains at home, gets dressed up for any occasion, and is always up for a party! I cannot wait to unleash my inner southern spirit."