To the girl with sand in her hair and a bikini underneath,
let's travel the world in an eternal summer state of mind.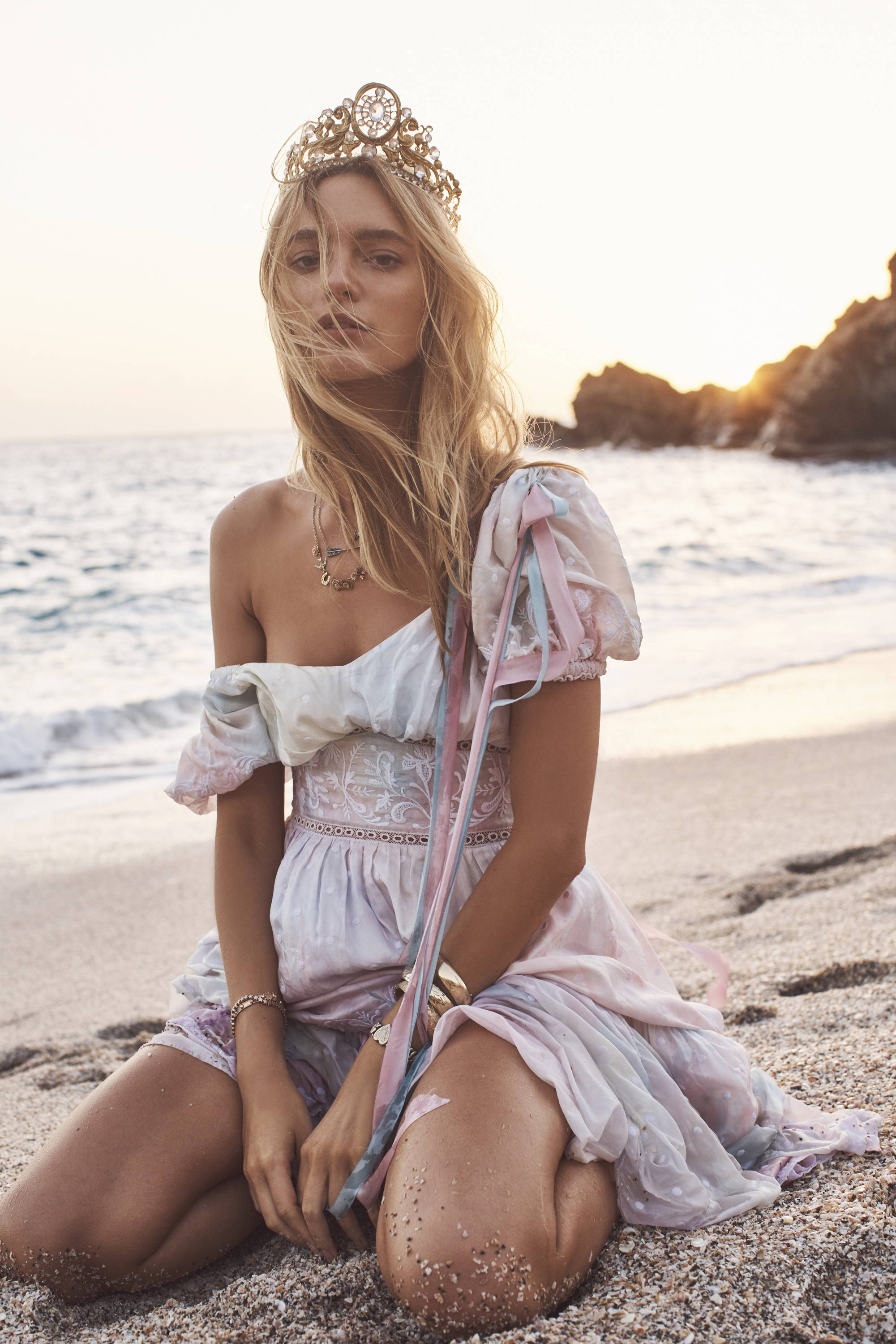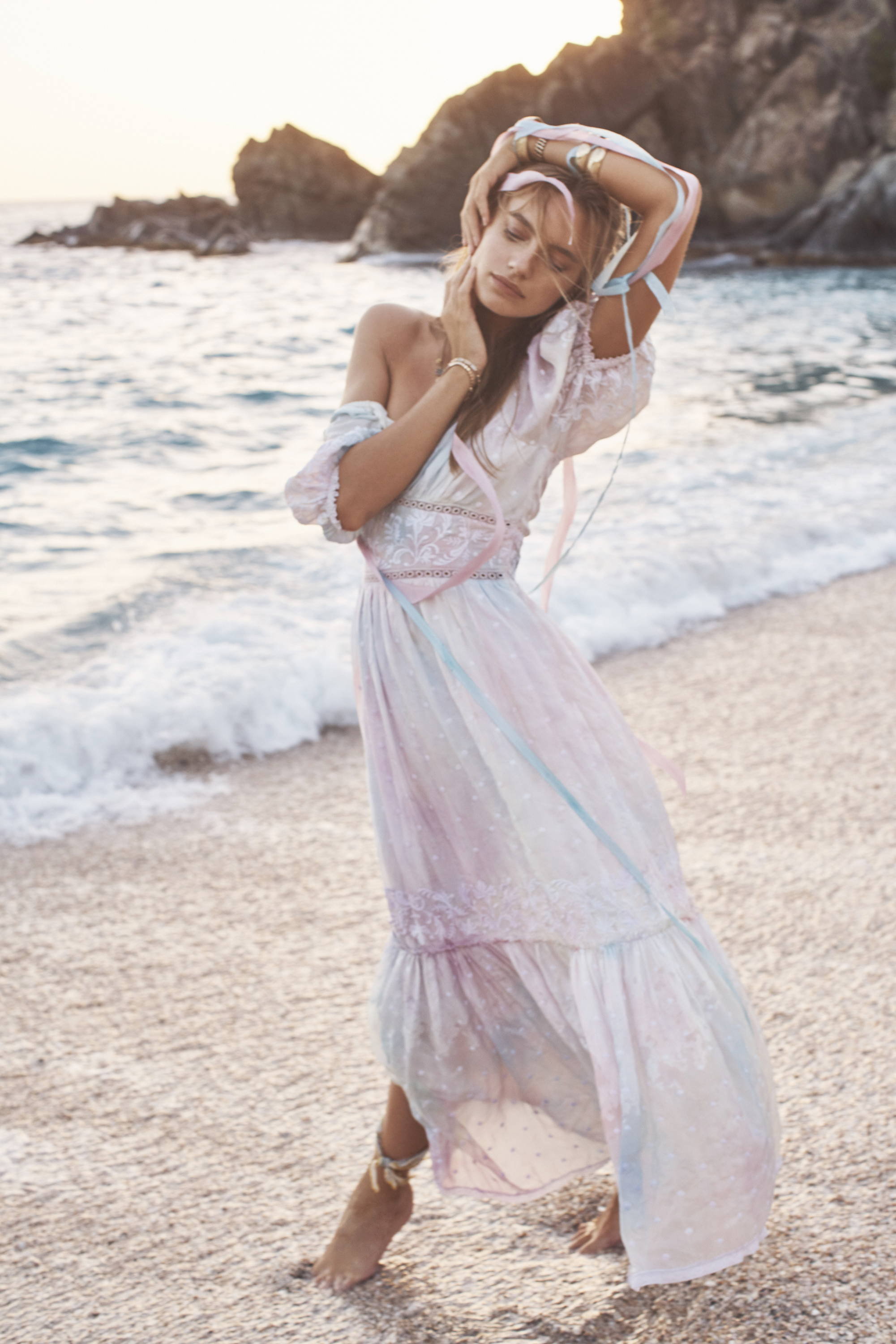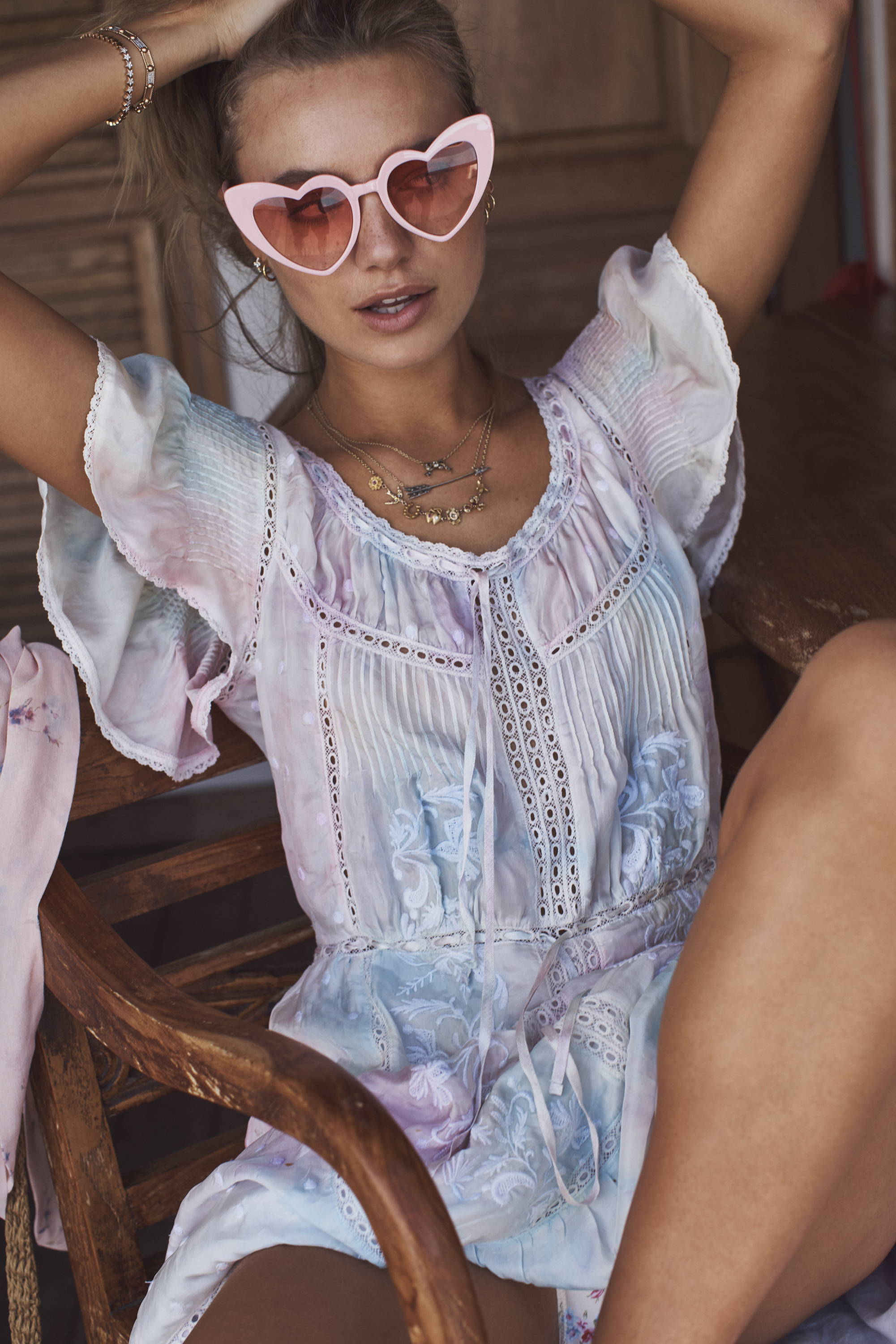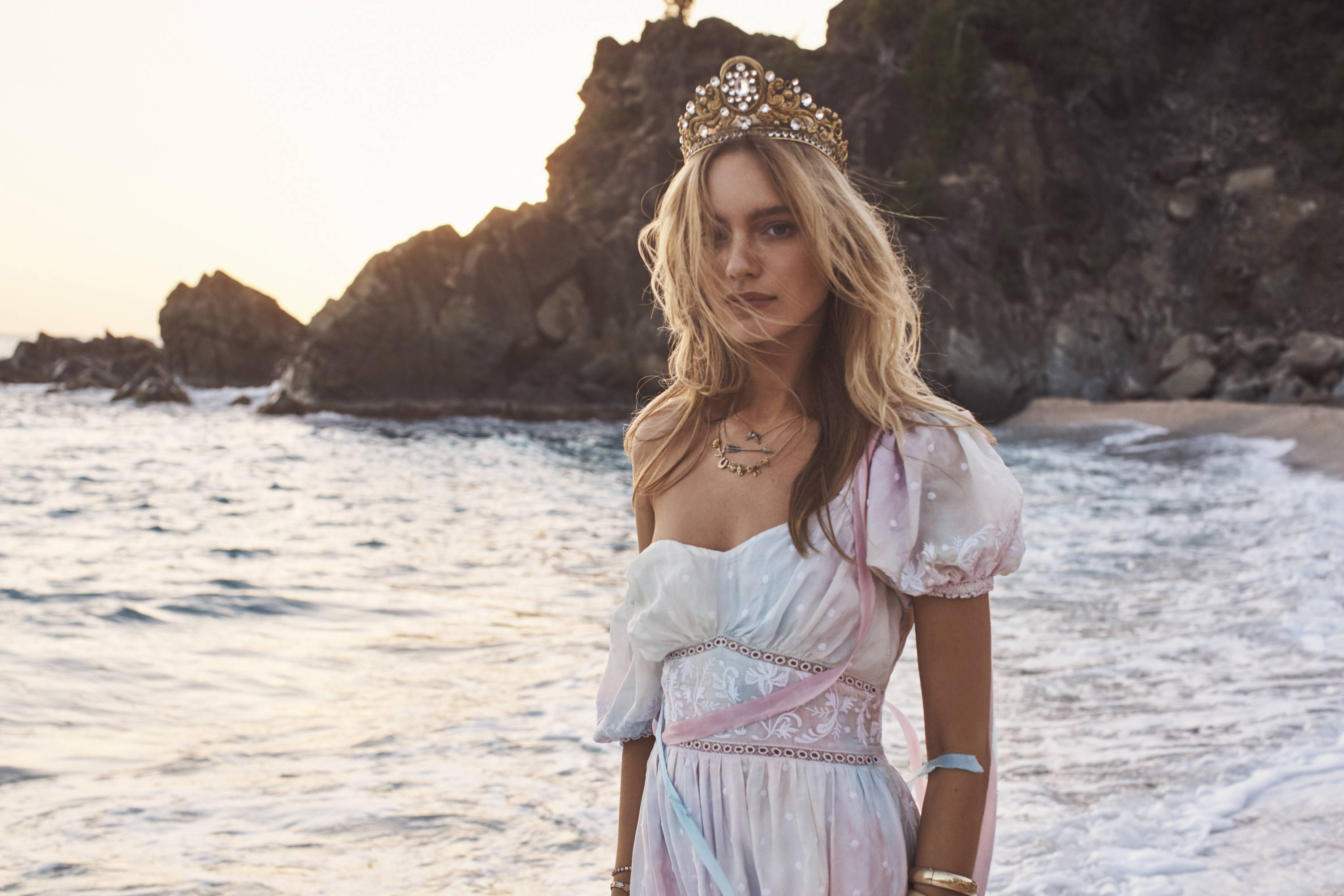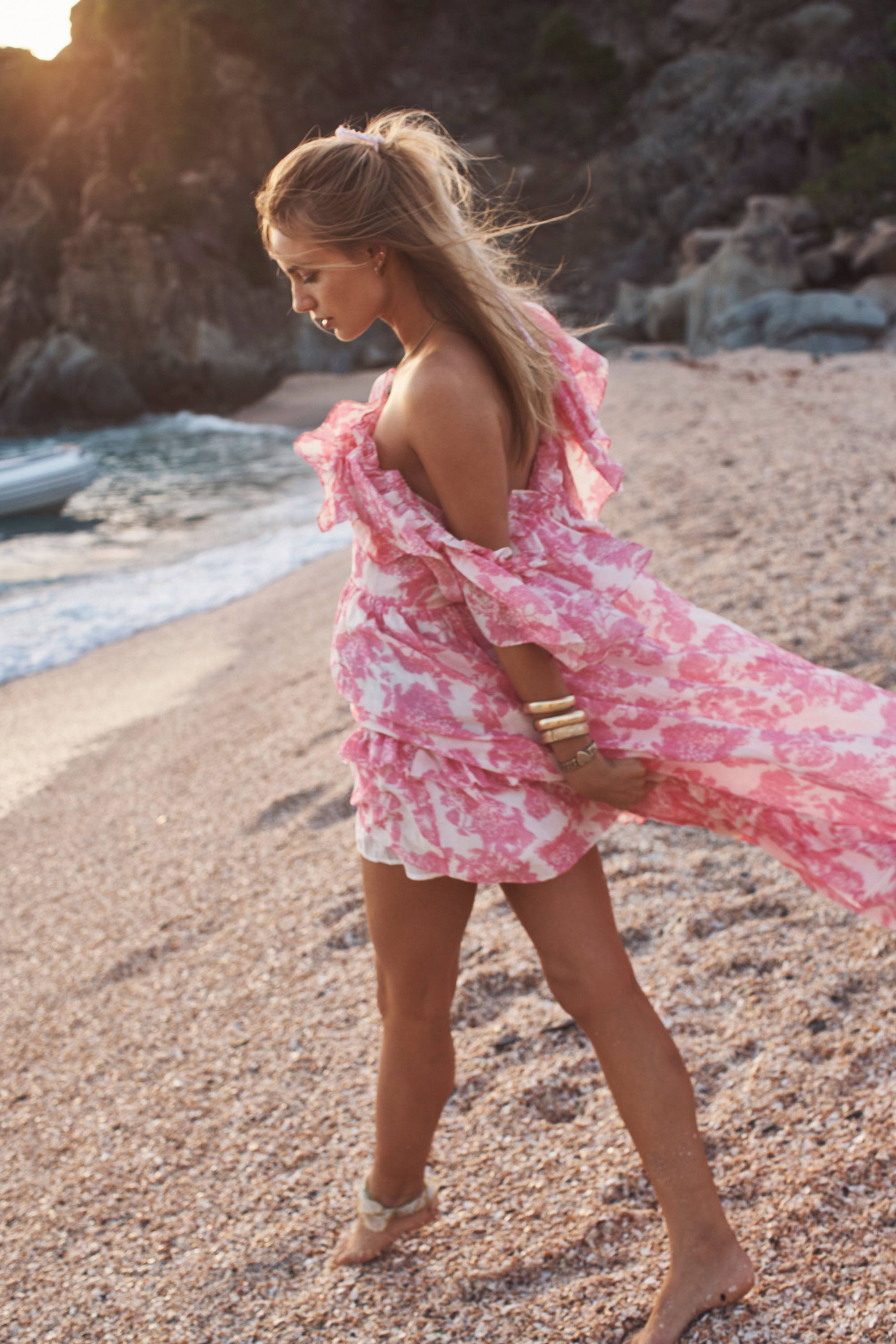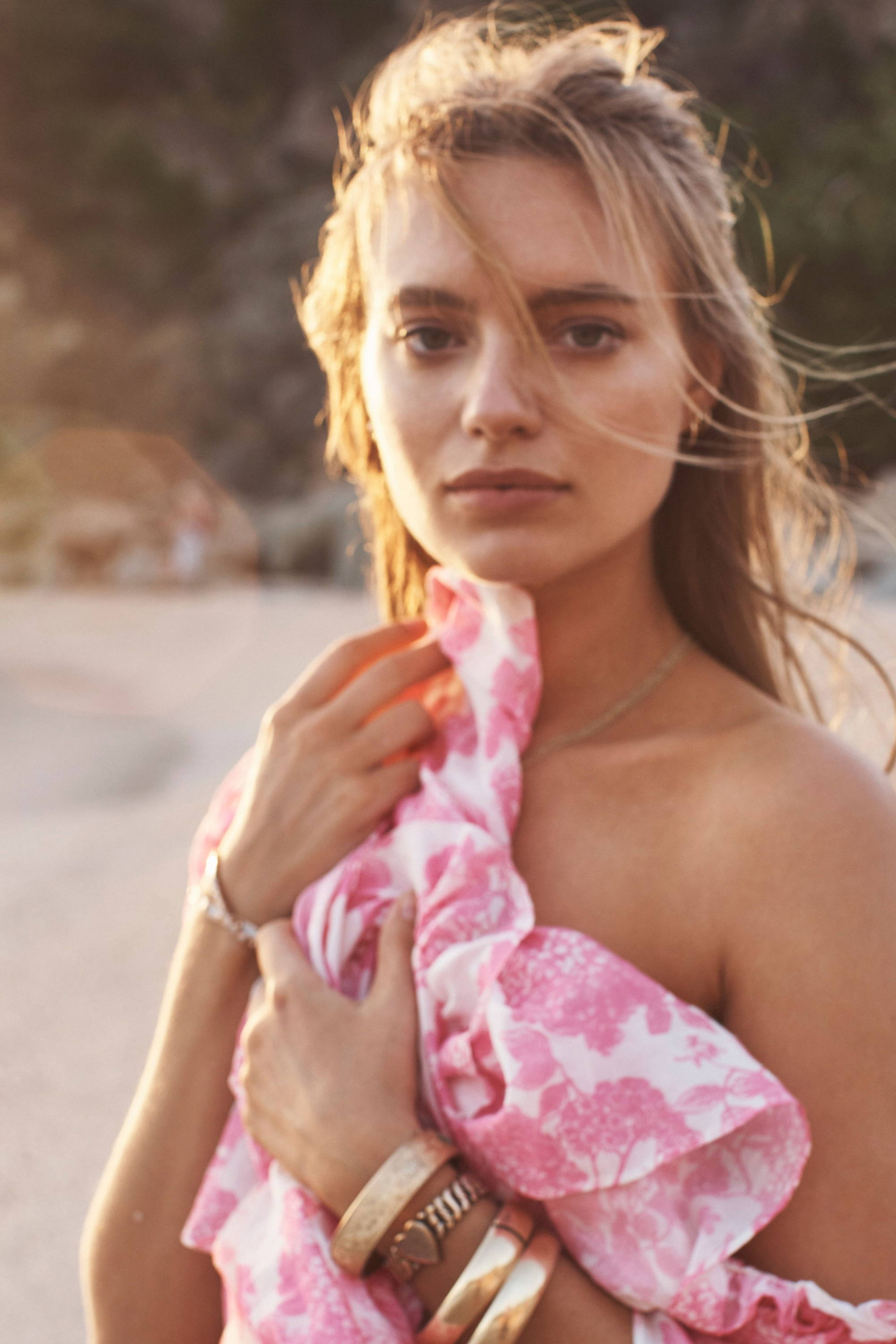 Somewhere between the floral breezes of the British countryside and the salty hid
den shores of Ibiza, our forever summer girl follows the call of adventure. A roman
tic at heart, demure by day and free-spirited by night, we venture with our heroine
as she basks in the warmth of the sun and dances under the moonlight.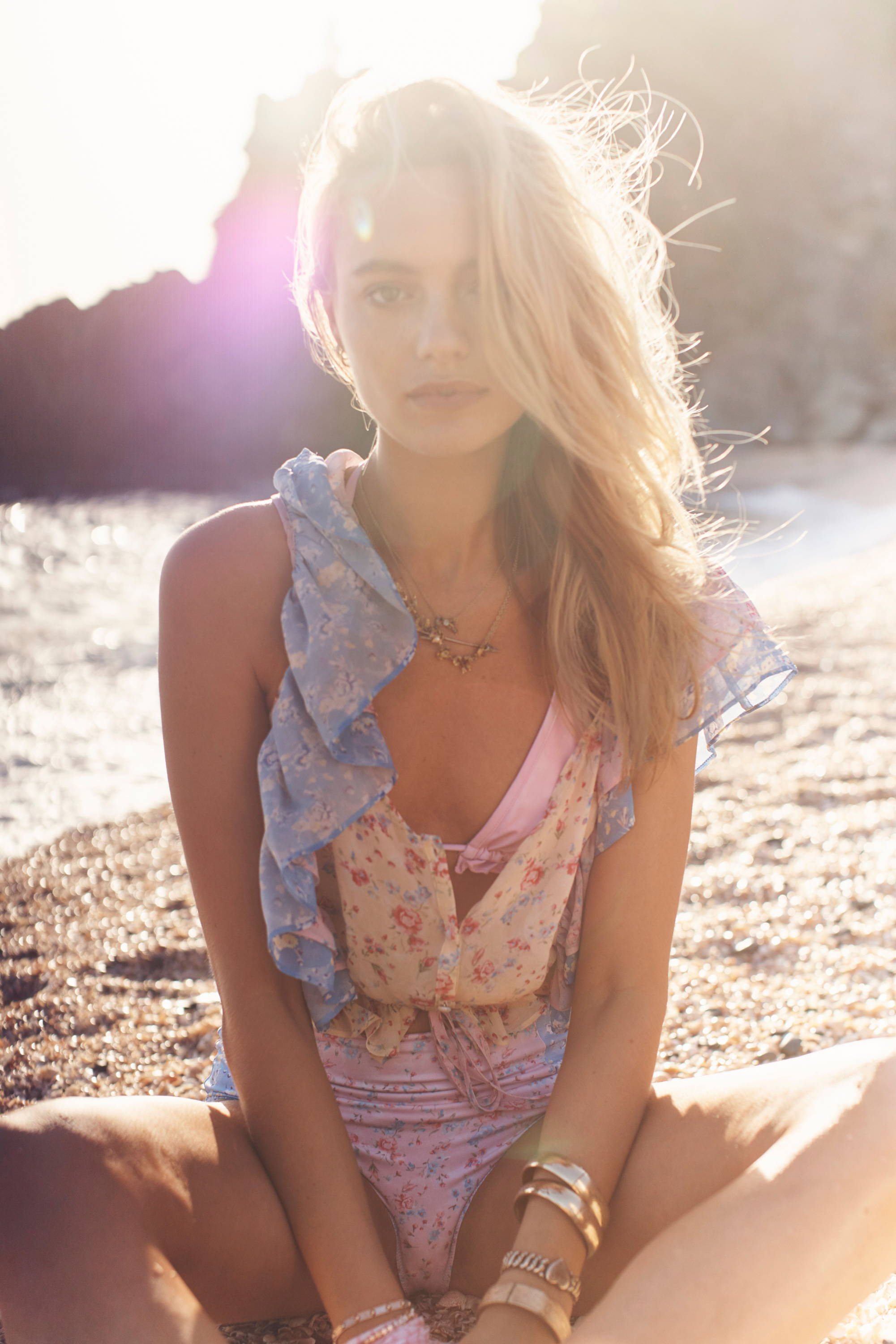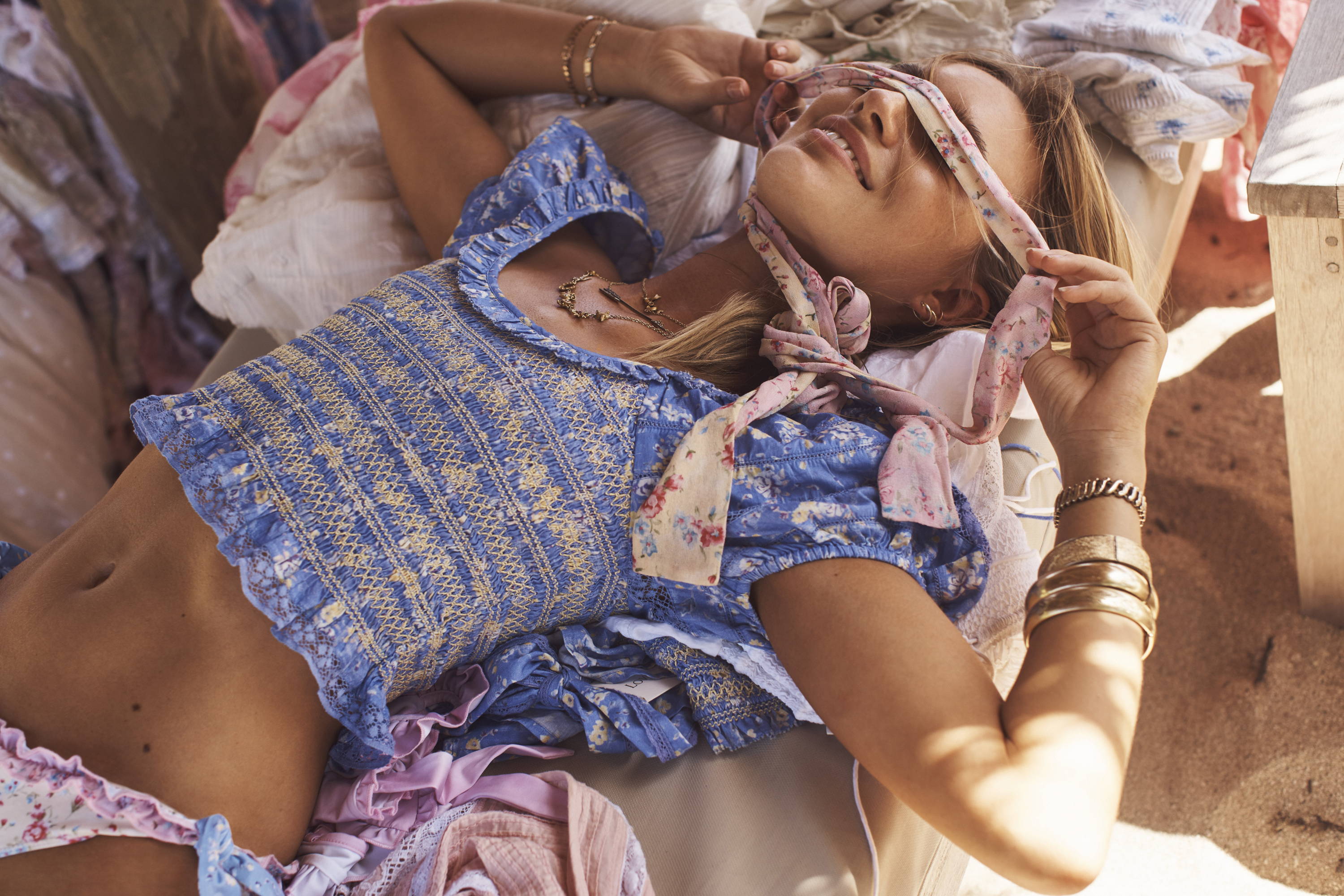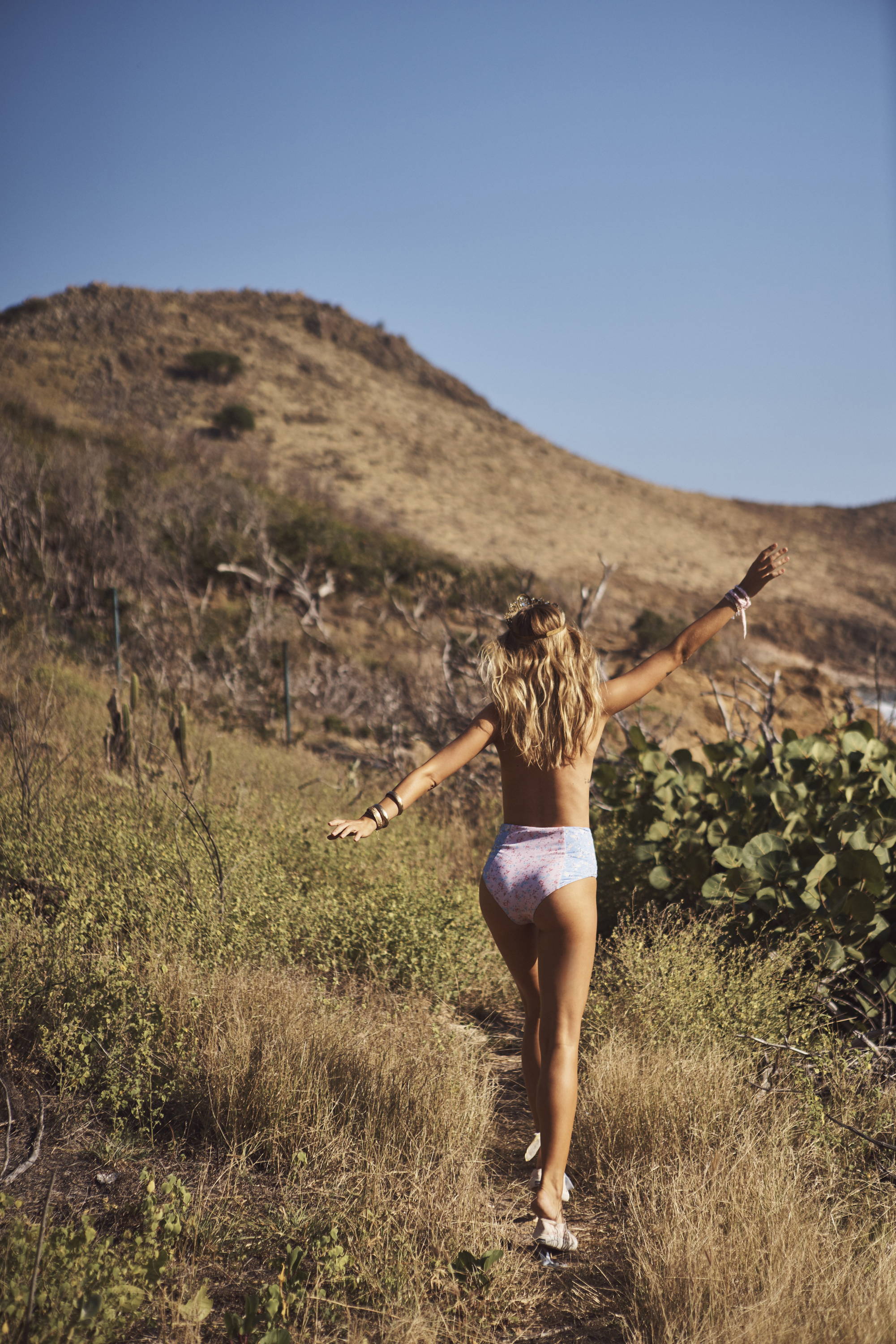 Whisked away in this season's dreamy assortment she flutters like a butterfly with
mud-stained hems and bronzed skin in Victorian layers, flowy prairie day dresses,
statement silhouettes, bow-print bikinis, silk tie-dyed embroidered maxi dresses,
and our LoveShackFancy x Superga floral sneakers.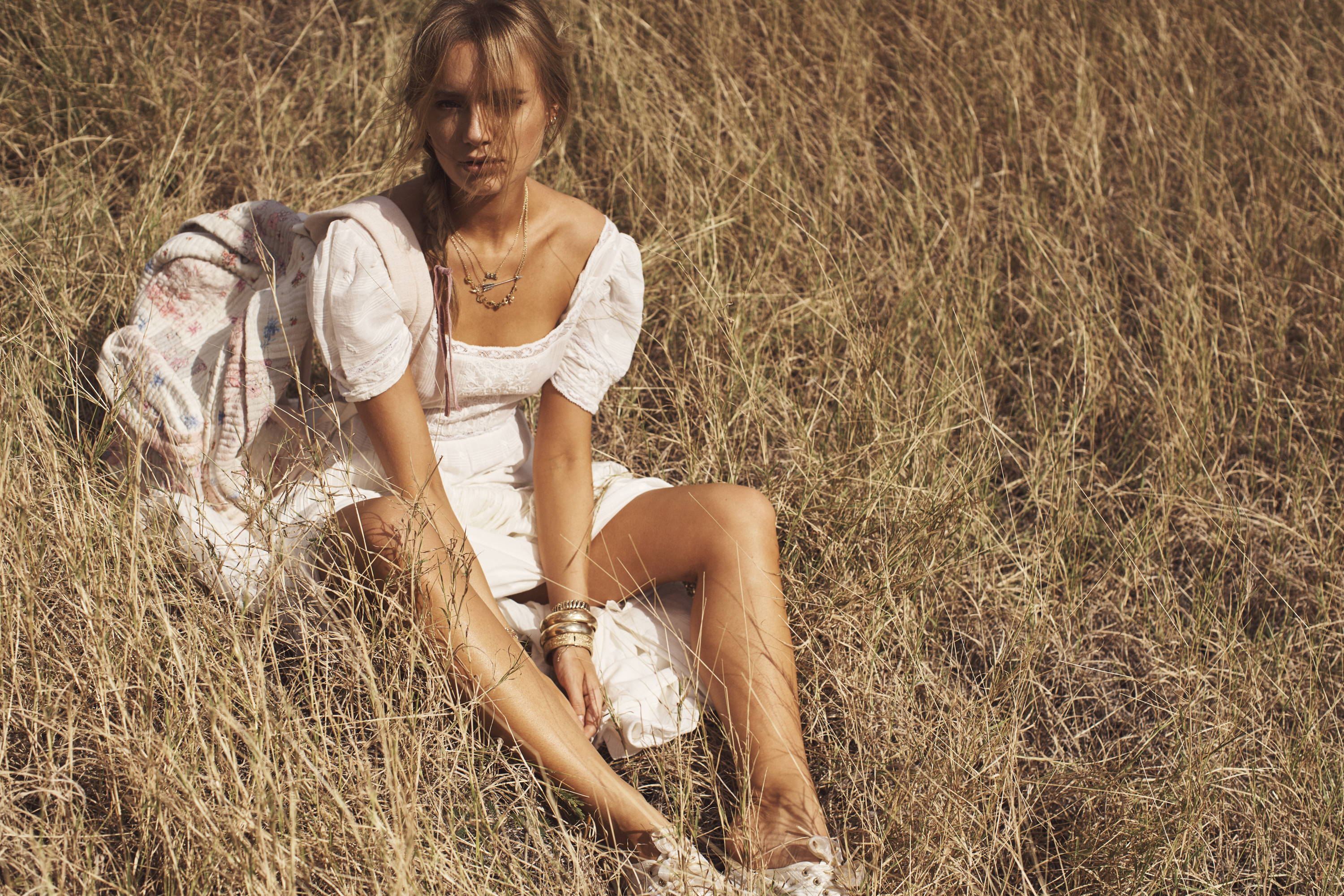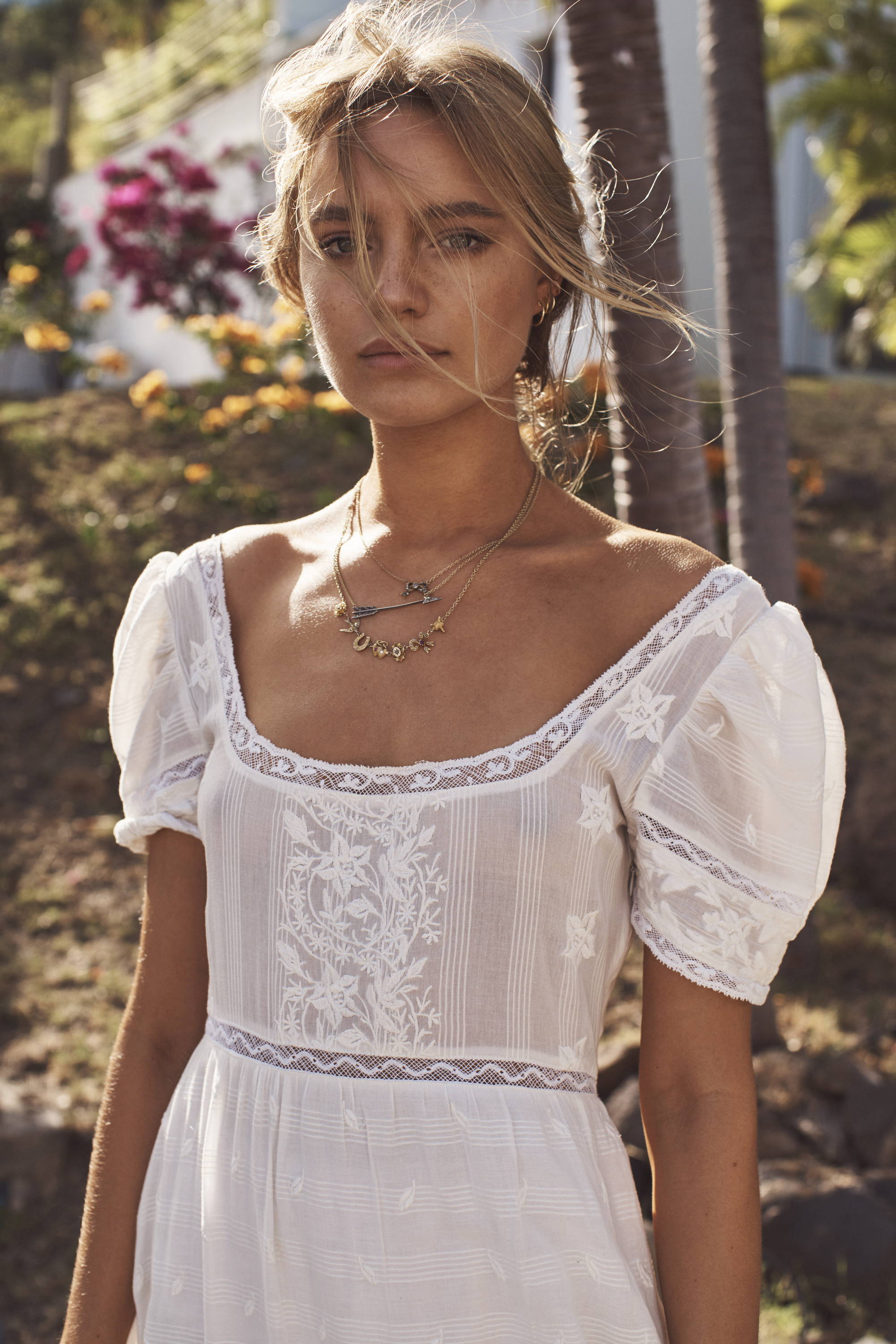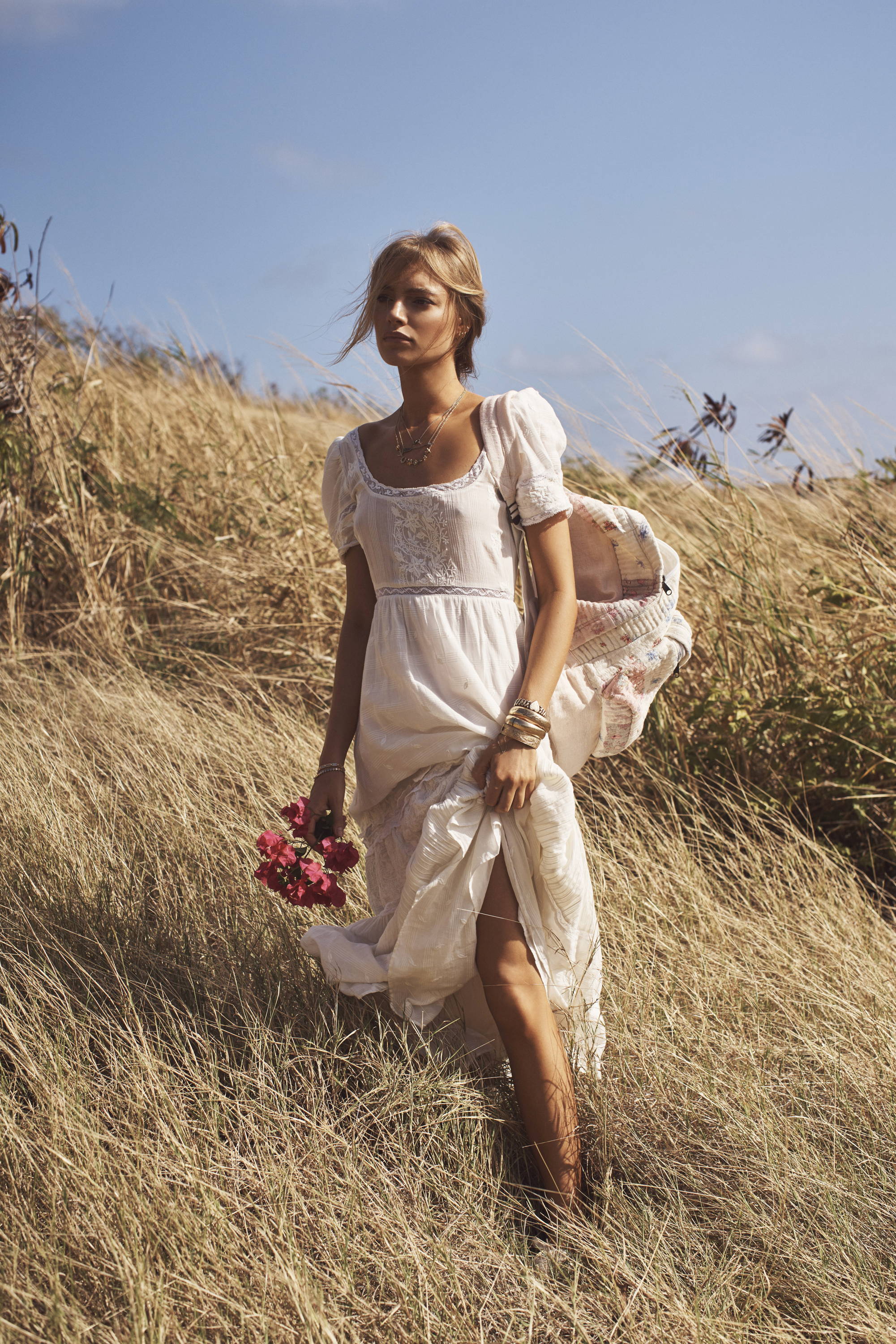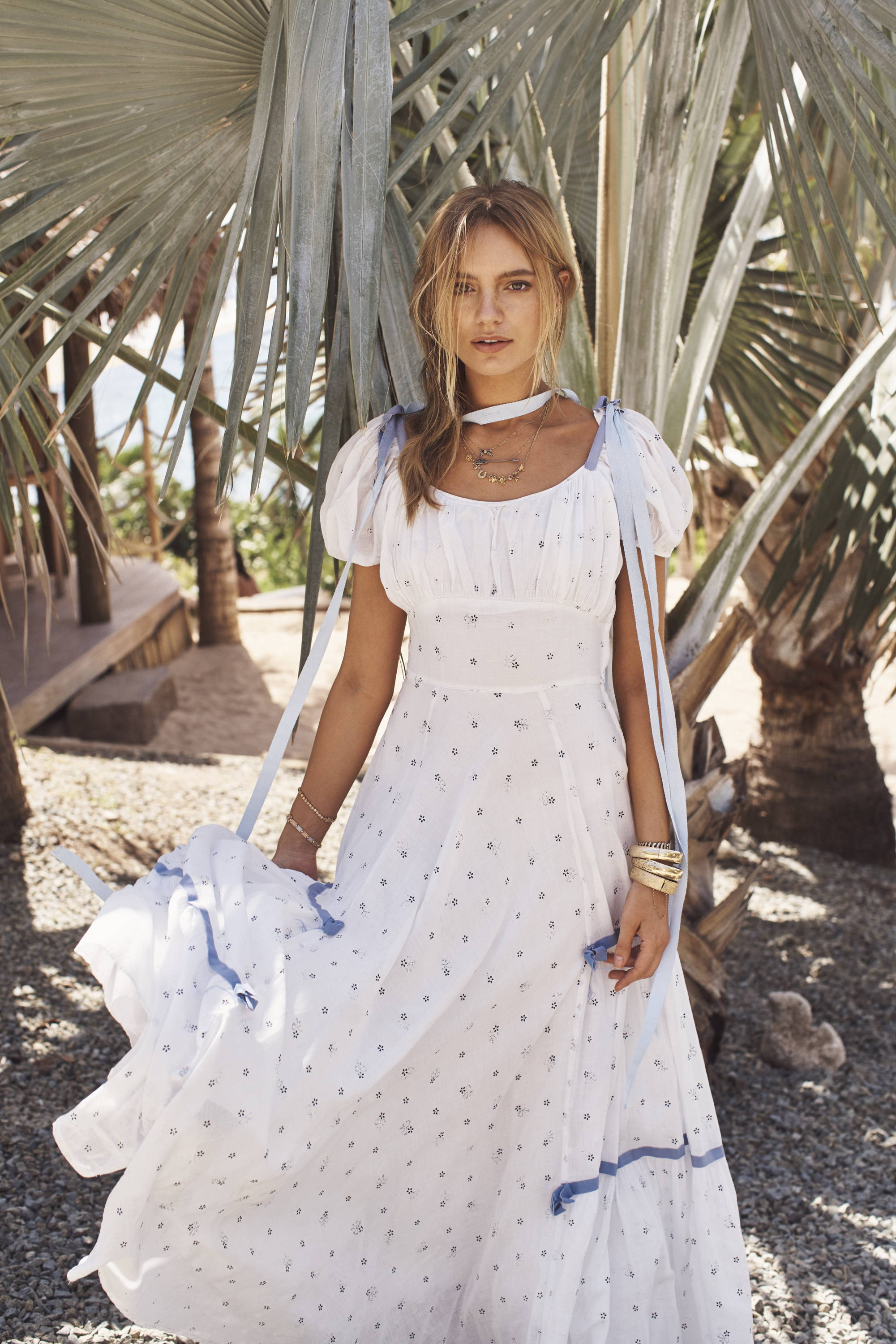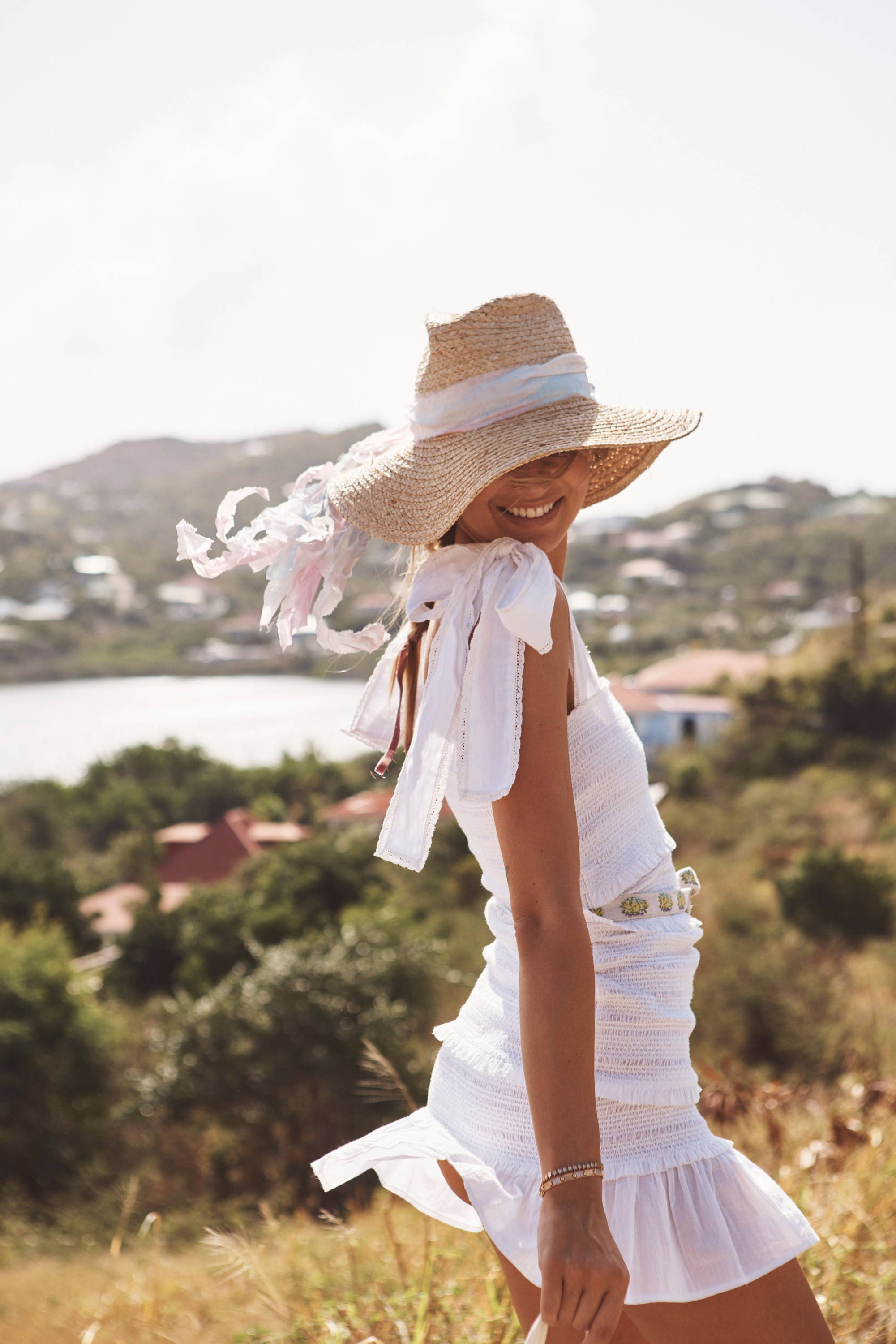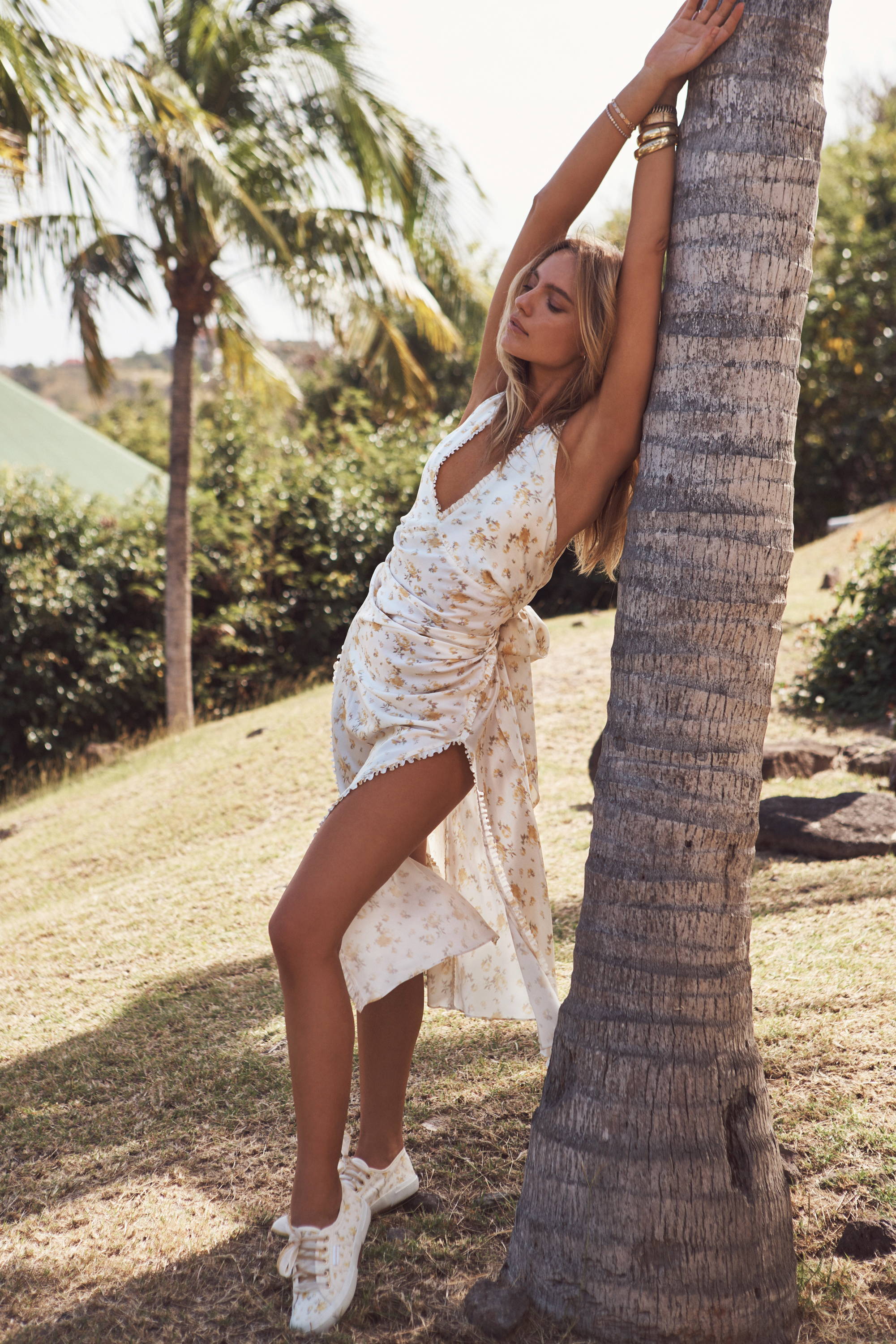 Inspired by literary heroines and scenes from the beloved film
Picnic At Hanging
Rock
, our summer assortment is an ethereal breath of fresh air steeped in spon
taneity and femininity. Defined by our love for Edwardian sensibility and our signa
ture LoveShackFancy hand-dyed techniques, along with patchwork prints, early
American inspired calico stripes, and ikat watercolors. Complete with romantic ruf
fles, tattered lace, intricate smocking, and hand-dyed silk roses, our latest sunshine
filled collection is ready for bright days and starry nights.