At Our Bleecker Street Shop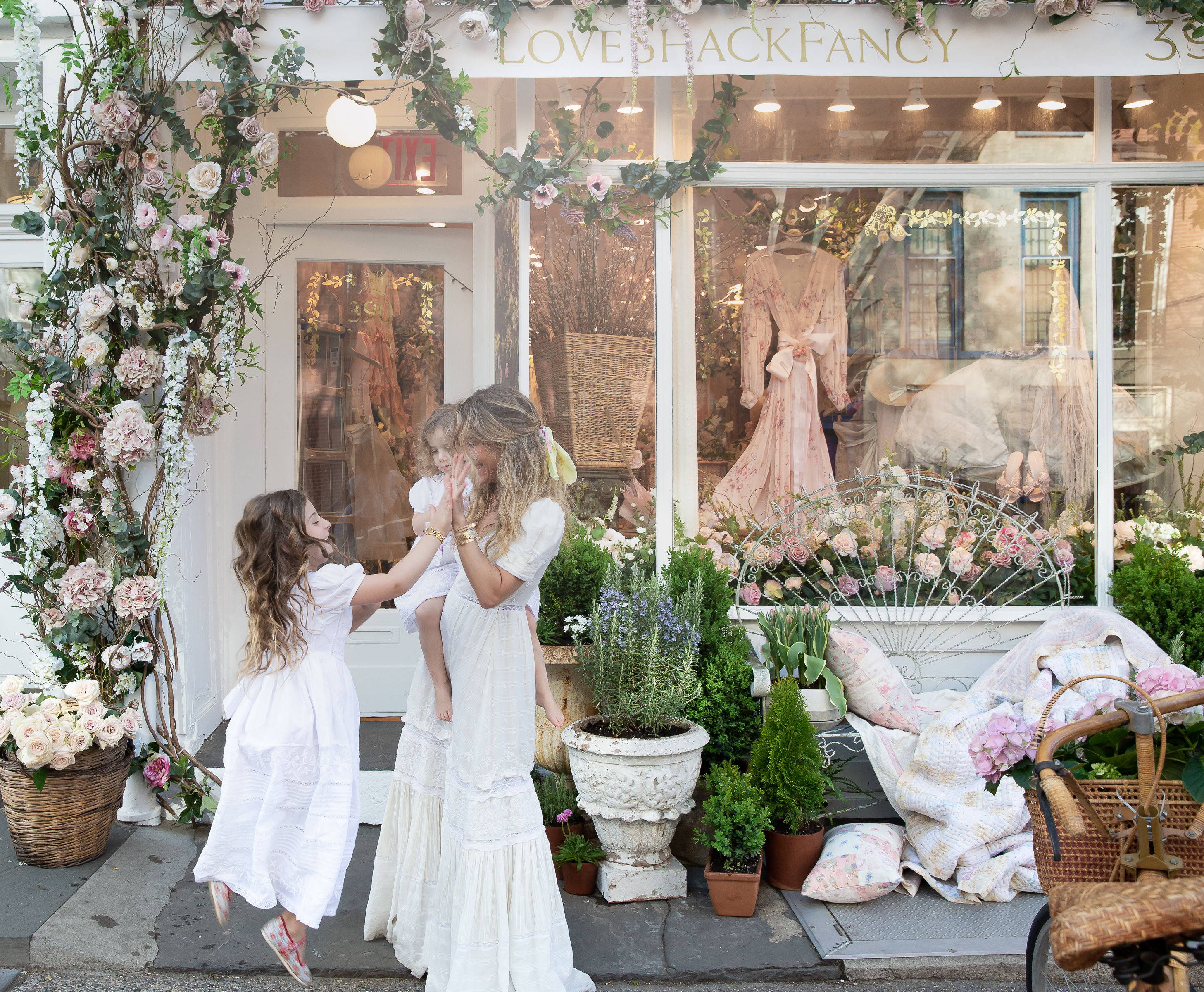 Missing all of you on the anniversary of our sweet West Village store. So, we're taking a walk down memory lane and looking back at beautiful moments we've had together at our forever happy place. From lively soirees to run-ins with besties, spontaneous photoshoots, and winter holidays, this shop has been our home away from home for every celebration, every laugh, every dance party, and every special occasion.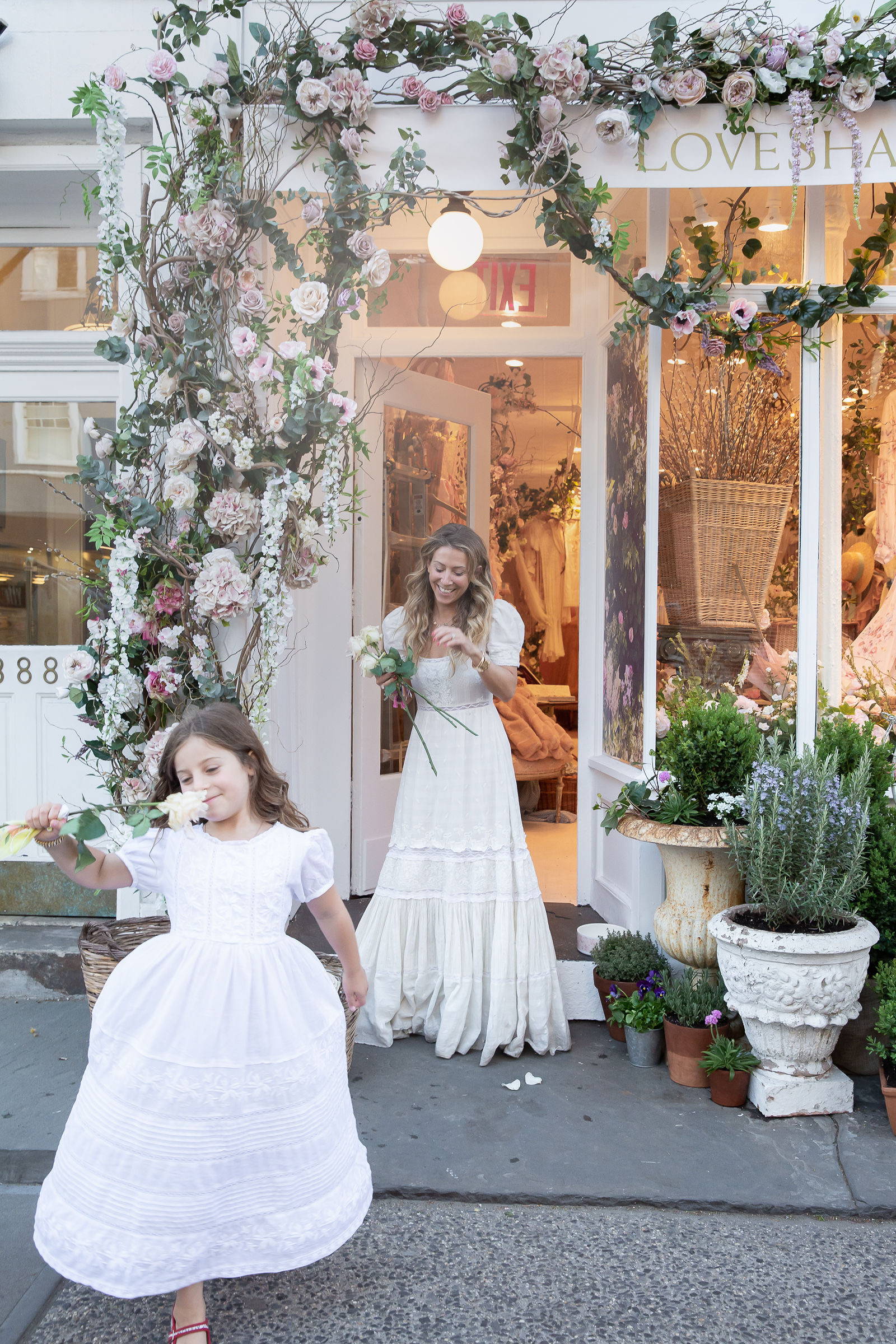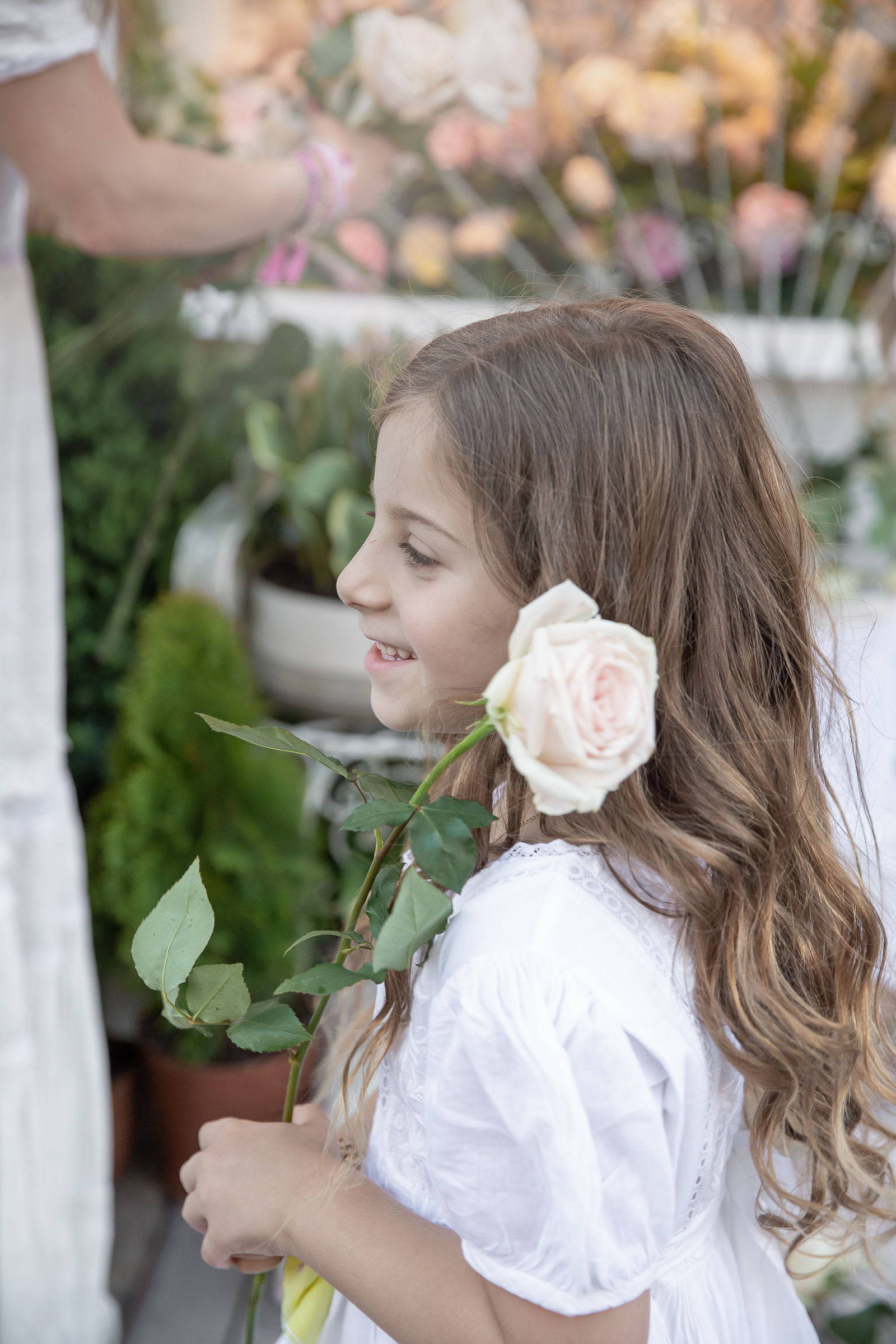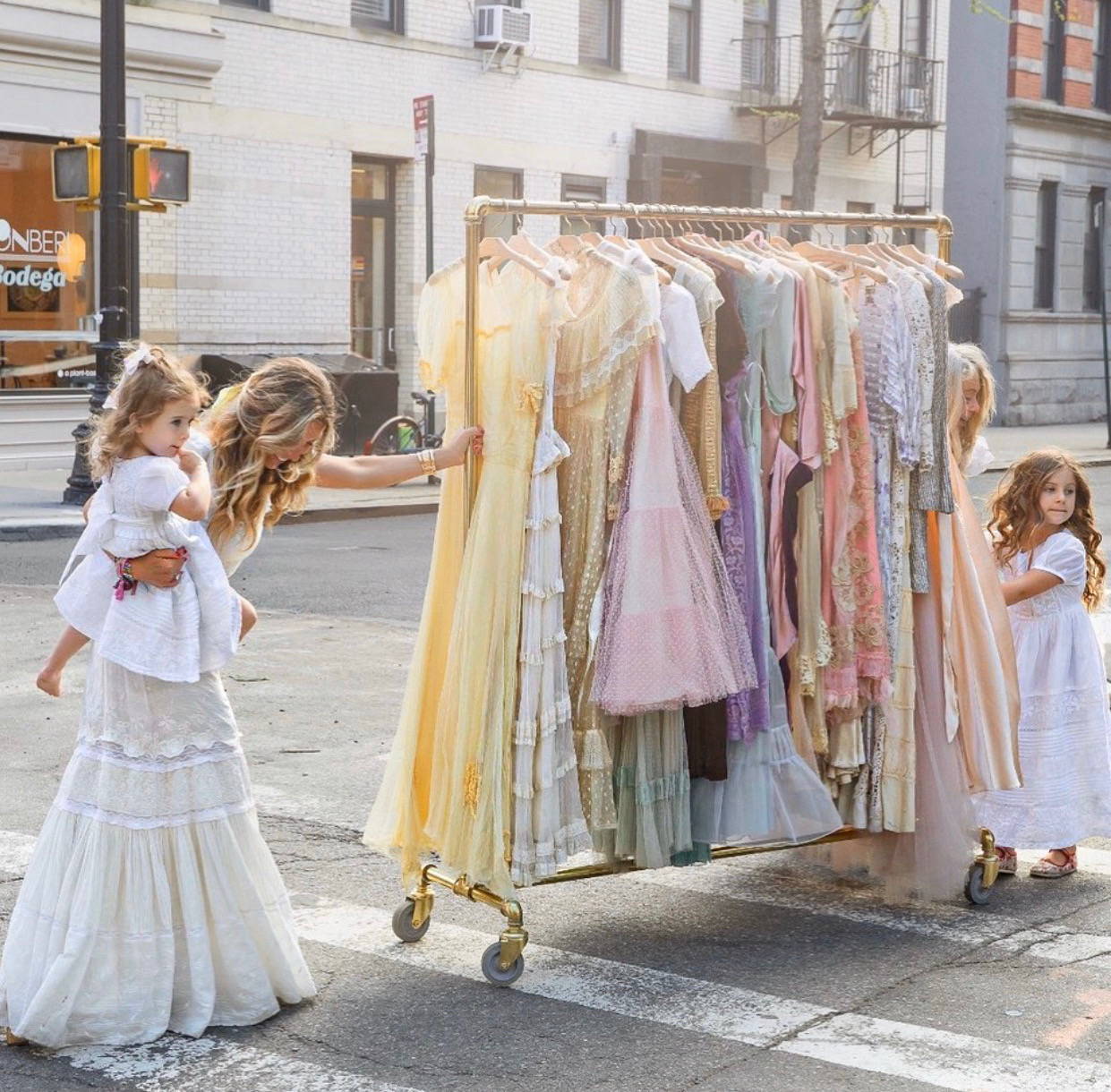 And so it began...
We opened our charming hand-curated shop inspired by years of antiquing, hand artistry, the English countryside, ribbon shops in Paris and the oldest apothecaries in London that we've long cherished.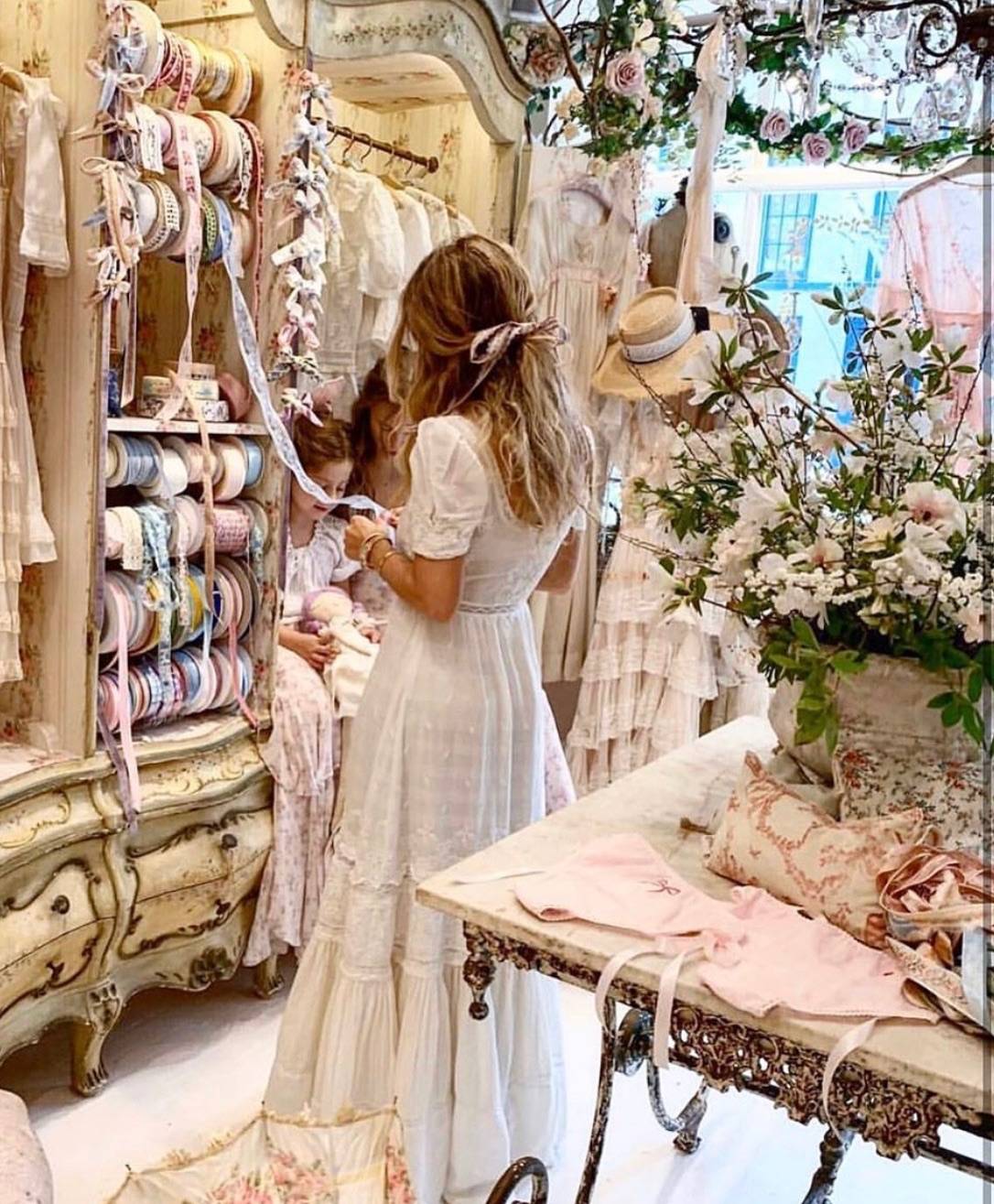 Our Sweet Easter Block Party
We celebrated this darling day with bunny treats, an egg hunt, Little Bo Peep, plus all of our incredible neighbors and the local community.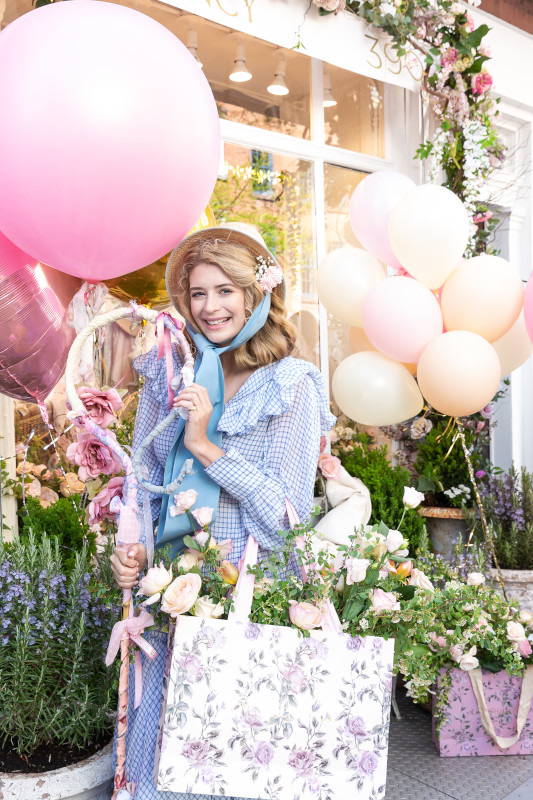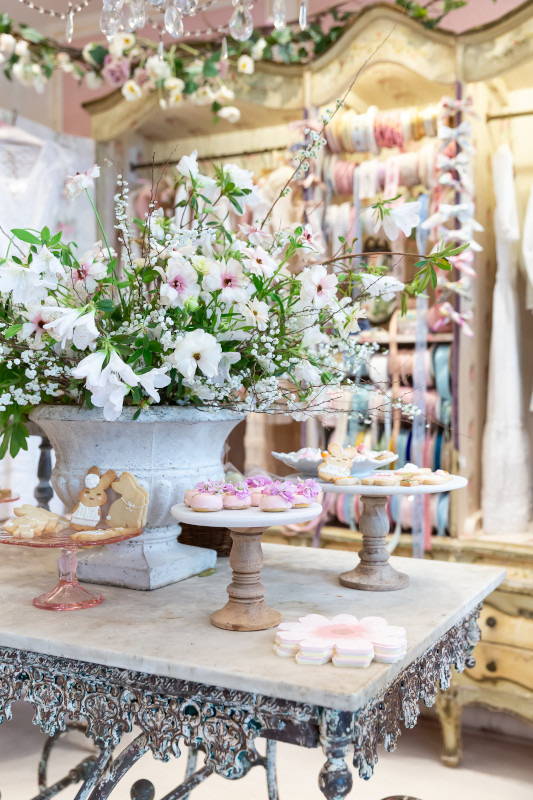 Neighborhood Trick Or Treat
A night dedicated to make-believe, costumes, and sweets, what more could a girl ask for. We had the most fun twirling around the shop, playing dress-up, and passing candy out to the locals.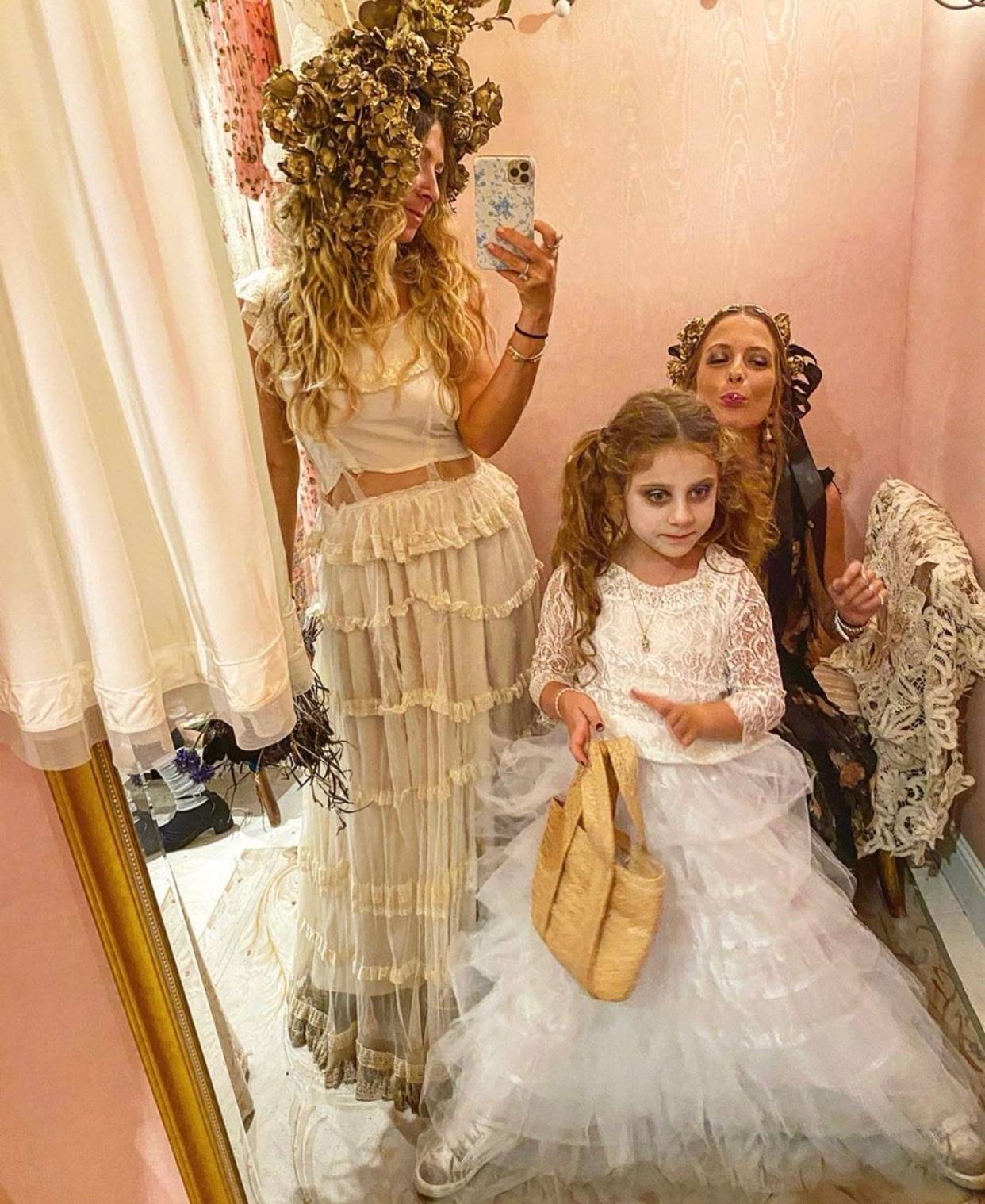 A Magical Winter Wonderland
We transformed our little shop into a twinkling fairytale and fell in love all over again with the magic of the holidays.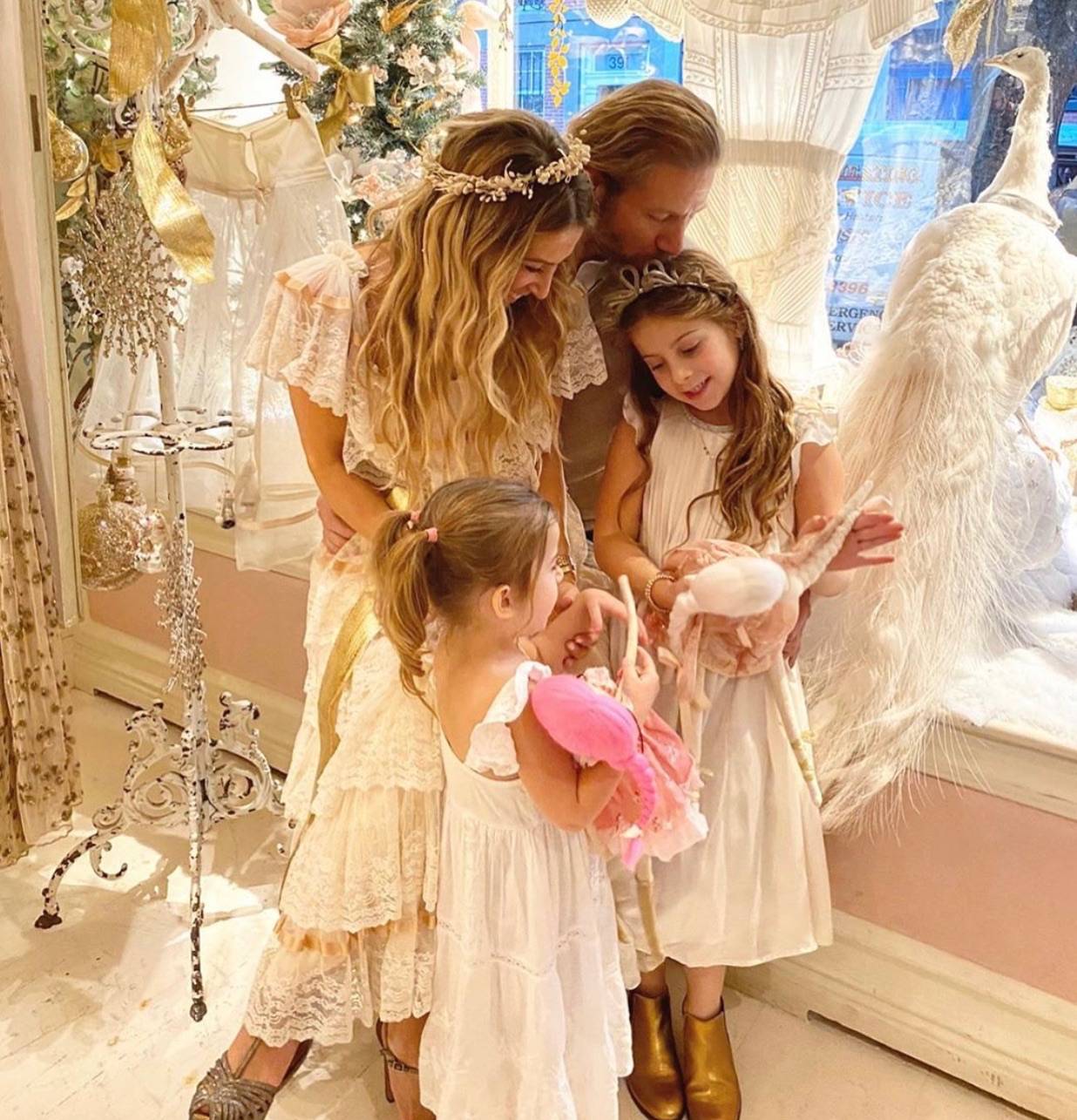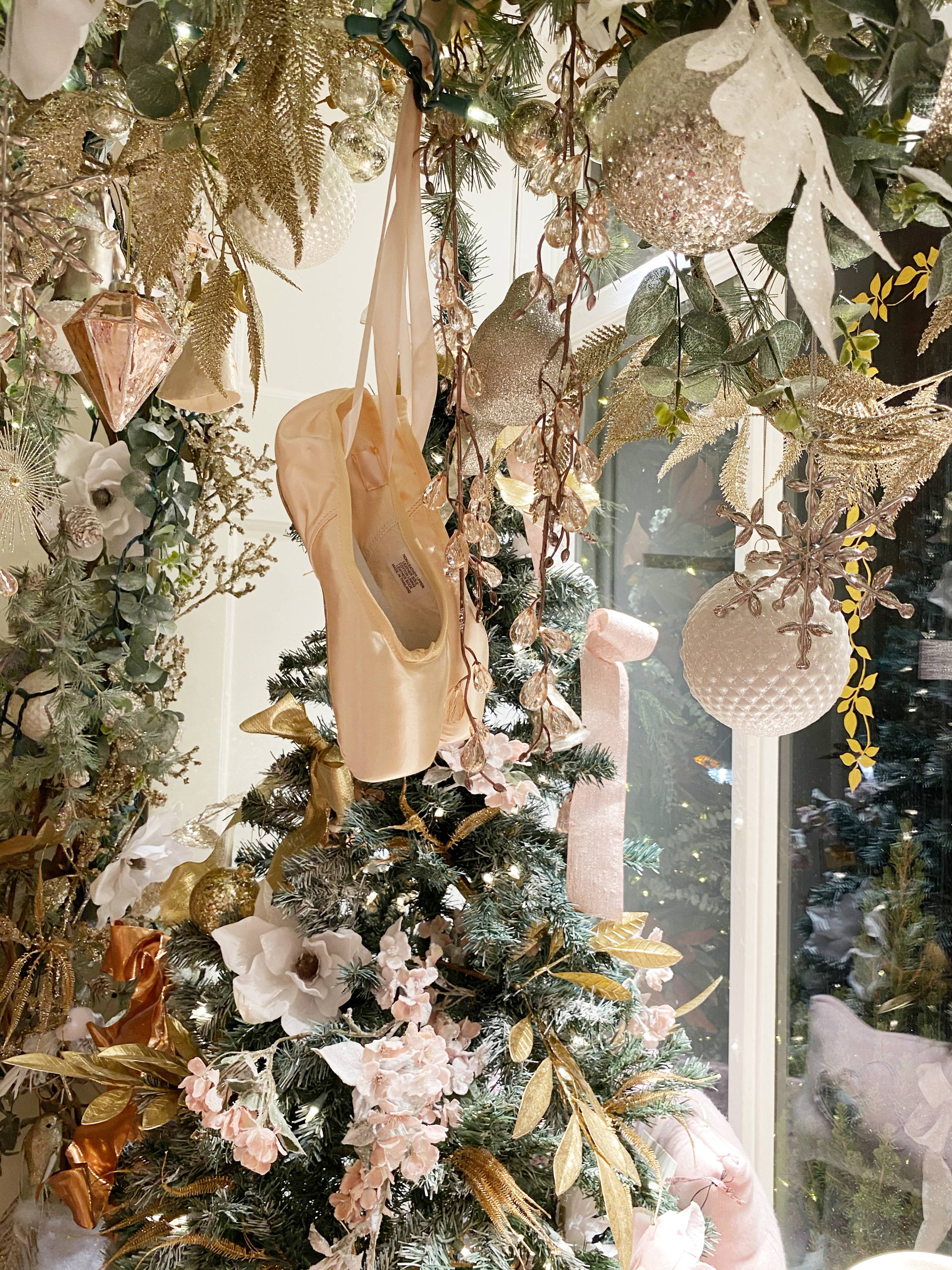 Registered To Vote
Hoping to inspire young girls and in honor of The Women's Suffrage Movement we hosted voter registration at our shop and passed out custom handmade floral pins to anyone that signed up with us.
Spent Endless Days Dancing and Dressing Up 
Every day we would pop by the shop or celebrate our birthdays at our home away from home.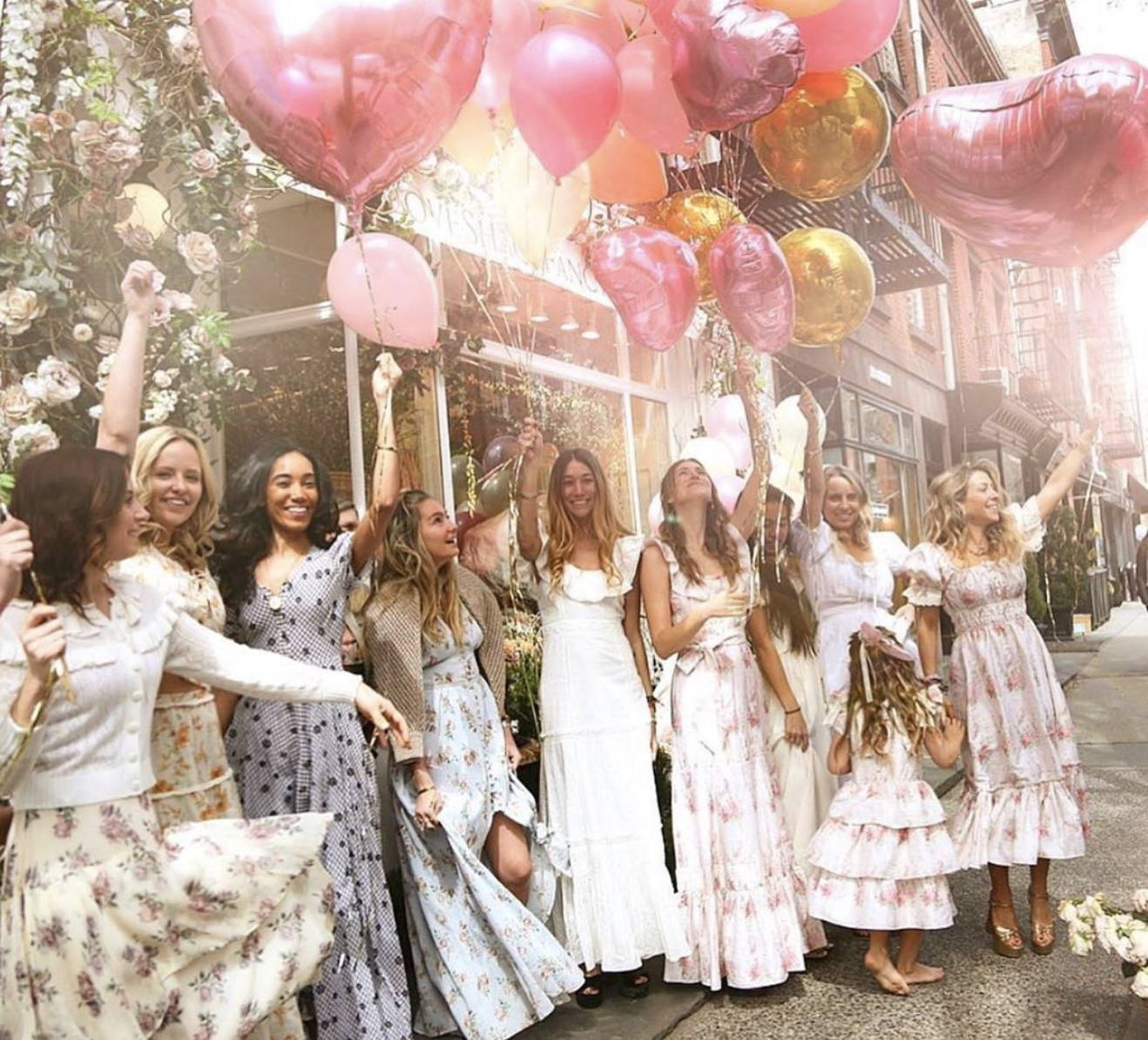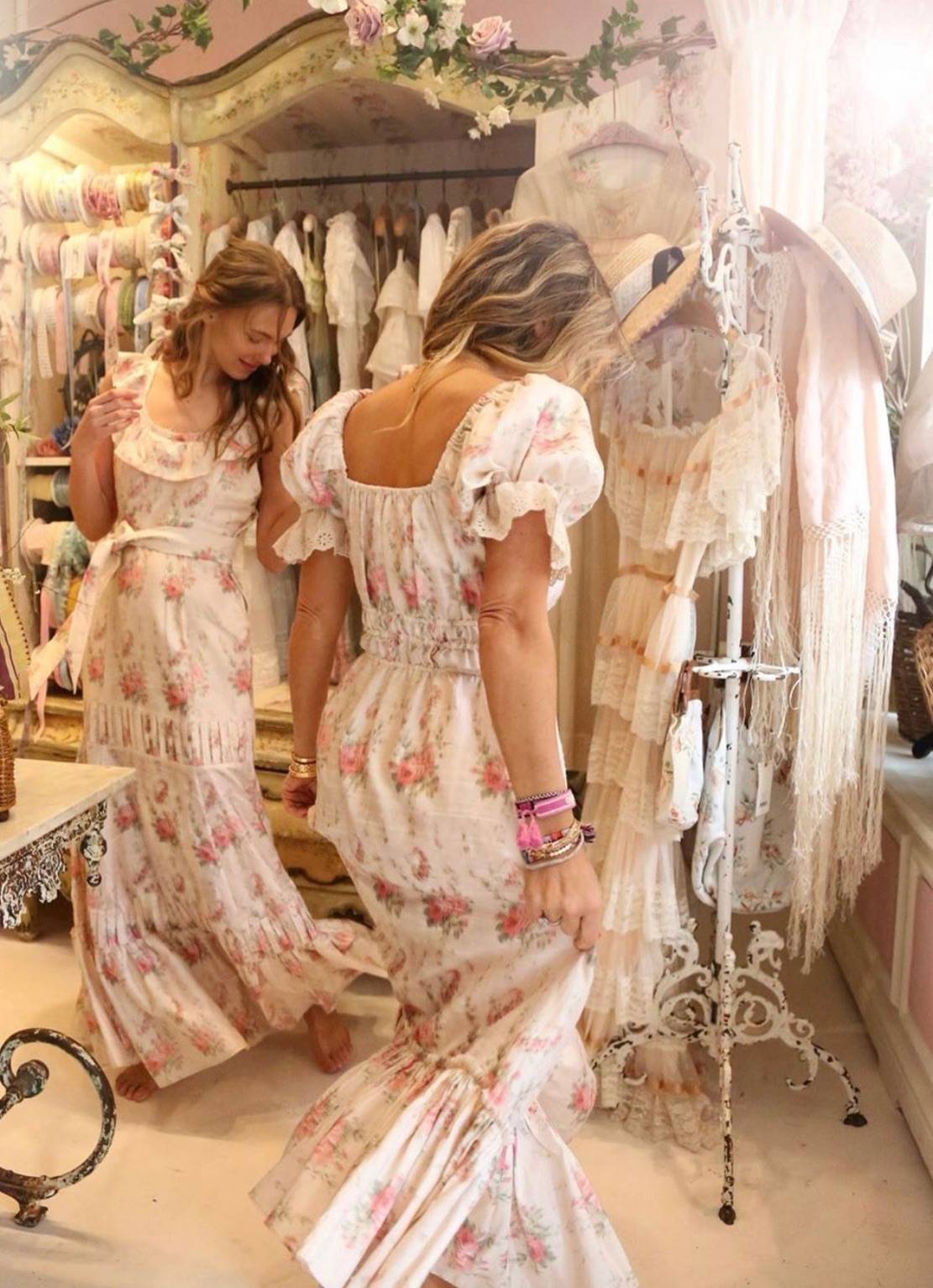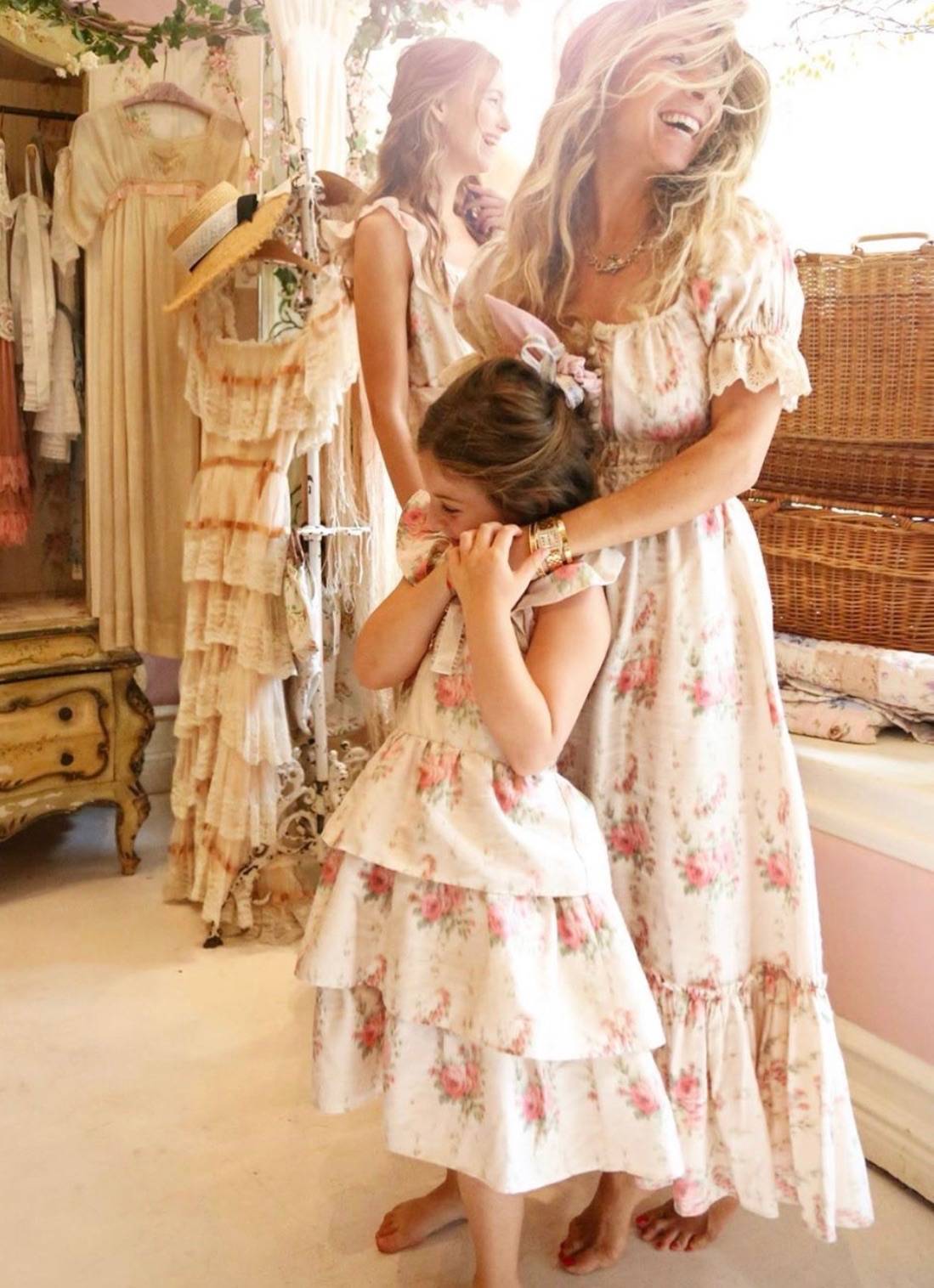 So Many Memories To Come
Reminiscing of our most magical place, but know that soon enough we will be together. In the meantime, we'll be dreaming of dancing on its doorstep and making memories to last a lifetime. In honor of this occasion and until we meet again, let's remember to truly celebrate all that we can and love life to the fullest.